Hybrid Working
Workspace Layout Management Considerations in the "Back to the Office" Transition

Autonomous
|
Jun 1, 2021
2,015 Views
Organizations worldwide struggle about the best ways to plan, communicate, and bring their hundreds or thousands of employees back to the office. Managers and business leaders have made a handful of modifications to their workplaces ever since workers started to work from home.
However, as companies prepare to receive their employees, experts expect even more changes. With new policies and guidelines to consider to keep the workers healthy and safe, they're constantly wondering what could be the best starting point.
Besides implementing safety measures, most companies are prioritizing hybrid work models where employees only come to the office three days a week. They're also reimagining the office layout design to improve safety, face-to-face interaction and collaboration, and efficiency.
This article describes several crucial workspace layout management considerations and the methods some companies have been using to control their arrangements.
Essential Considerations For Managing the Workspace Layout Design
There isn't any approach to managing an office layout that works for every company. However, there are many considerations, tools, and methods that can significantly help in these situations. Here are some of them that can optimize the workplace, improve safety, and enhance collaboration:
Analyze Office Density and Prioritize Physical Distancing
Density and proximity go together and are considerable challenges for any office space design. The modern office layout must consider adequate physical distancing by implementing an arrangement to accommodate workers and critical departments coming back to work.
The furniture's placement should allow proper distancing to accommodate the individual's six feet distancing sphere. It's crucial to consider the office's traffic flow as well. Workers should be able to move through the office while maintaining an appropriate distance.
Managers can implement safe circulation by having wide pathways, directional traffic, and some shielding methods. As an alternative, companies can maintain their existing office furniture layout if they consider social distancing guidelines and assign seating adequately.
Regardless, some flexible work arrangements address this issue effectively, such as desk hoteling and activity-based working. Hot desks were a concern for many, but mandatory cleaning protocols such as wiping the tabletop before and after using softened the stance of most people.
Determine Essential Workers
While most office workers effectively shifted into a work-from-home arrangement, some could never do so due to their job's nature. These employees are either still heading to work or might be some of the first to come back in a phased return to work plan. It's crucial to determine who these critical workers are and make the necessary adjustments.
Companies have to use available data to determine the best arrangement if they have limited seating available. They might also have to implement an entirely new workspace layout design depending on the expected worker influx.
Review Free Address Seating Areas
Free address workspaces operate on a first-come-first-serve basis and typically have fewer desks than workers. People's immediate worry about this modern office layout arrangement is cross-contamination and cleanliness as multiple people tend to share these desks.
If implemented poorly, it's a severe office design mistake, but there are ways to address the issue. As mentioned before, implementing safety protocols such as mandatory wipe downs is highly effective. It's essential to communicate these cleaning practices clearly and to provide all the necessary equipment.
Managers can also mitigate germ spread by dedicating seats for particular employees during a set period as workers phase back to the office. However, it's best to determine the required space for employees with an optimal office space calculator to implement a good workspace layout management plan with appropriate procedures and training. 
Rearrange Flexible Workspaces
Although using every other desk cuts the office's capacity in half or more, managers can open up conference rooms, break out spaces, focus rooms, and other areas to increase the number of seating areas. This way, managers can effectively grow their office headcount while maintaining appropriate physical distancing.
These flexible workspaces can enhance collaboration and interaction among them safely as workers head back to the workplace. It helps managers have better workspace layout management. Managers can either identify and mark the seats that respect the guidelines or remove excess seating. It's one of the best ways of managing the office layout while offering comfort, security, and a means for employees to socialize.
Managers can also equip these areas with movable office furniture, including ergonomic chairs, standing desks, portable walls, and mobile whiteboards, to enhance productivity and collaboration.
While some standing desks don't include wheels, they often can install them. An easy way to quickly supply a workplace with the necessary equipment is to place an office furniture bulk order.
You can practice workspace layout management via implementing devices that combine microphones, speakers, and 360-degree cameras can transform a conference room into a hybrid virtual meeting area and improve every worker's sense of equivalency during meetings. It's an excellent way to integrate non-essential workers through video conferencing technology.
Implement Effective Tracking Methods
With more workers coming into the office, having an efficient way to identify and track which employee uses which seat is of utmost importance. It's crucial to allow every party to comply with the workspace layout design guidelines comfortably.
Knowing where employees are sitting and their likely circulation paths can help maintain order and optimize workflow. Tracking office assets can also simplify access to them and reduce downtime.
Smart Workspace Layout Management
With space management software, companies can quickly deploy a flexible work model and map out their office quickly. Some applications allow managers and supervisors to drag and drop the workspace layout design in real-time as they move the office furniture around. Others keep a log on who used a particular space.
Most of them allow for desk hoteling and remote management. An excellent example is the Autonomous platform. This hybrid workspace solution lets managers and employees alike access their flexible offices from a website or mobile application and reserve desks in seconds. It's a significant improvement over traditional management methods such as a physical map or an online version of it.
With this app and similar others, managers have an easy time managing the office layout. It enables employees to self-manage, reducing paperwork and increasing productivity. Tracking workplace activity lets everyone make better use of the company's resources and makes it easier for workers to transition back into the office.
The Bottom Line
As time passes, companies continue to enact plans for their employees to come back into the office. However, they have to take several considerations regarding workspace layout management.
Many companies already employ adequate flexible work arrangements but don't track their resources or map the office effectively. Tracking these assets is essential to guarantee a smooth return for the employees.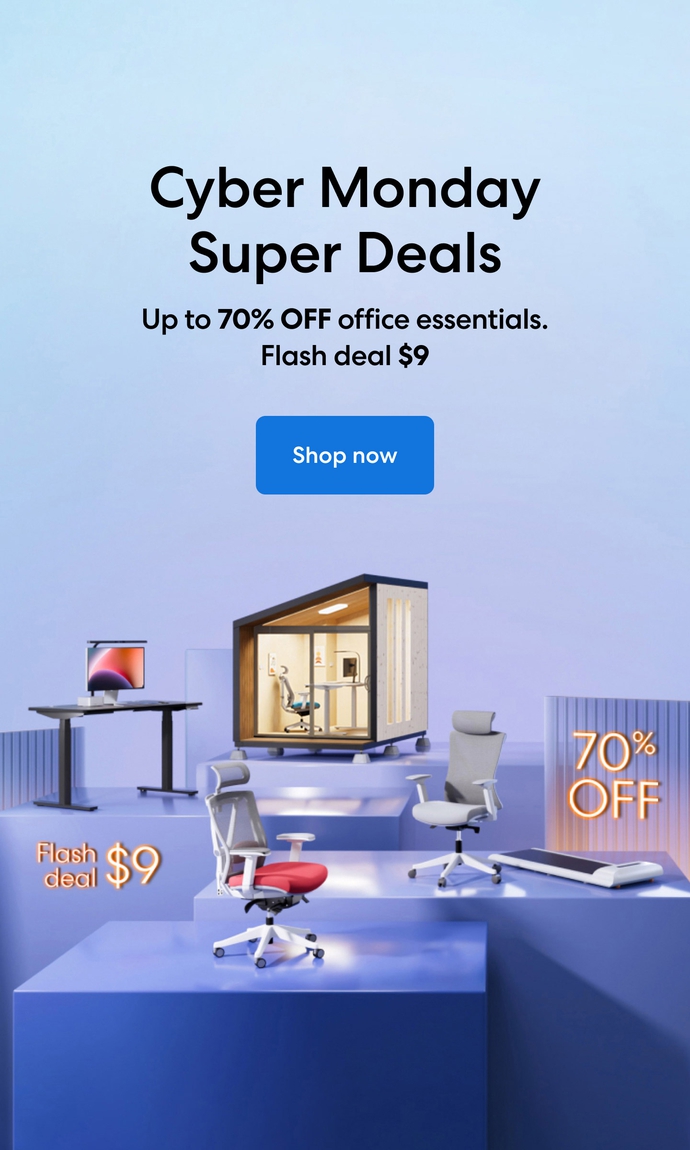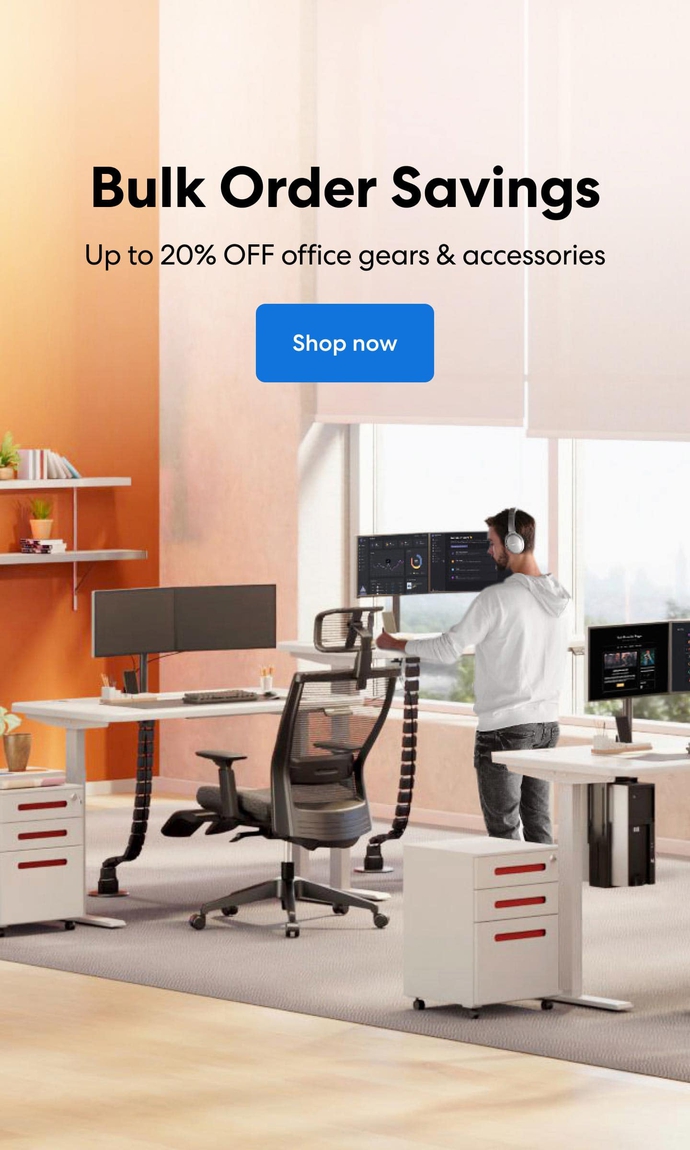 Subcribe newsletter and get $100 OFF.
Receive product updates, special offers, ergo tips, and inspiration form our team.