Smart Products
Your Hybrid Office's Secret Weapon: The Ohmni Telepresence Robot from Autonomous

Autonomous
|
Jul 30, 2021
1,891 Views
The era of hybrid work is here, and with new changes comes new challenges with workforces that are divided between employees who work in-person and others who work remotely. Often, teams need the ability to communicate and meet with members who may be in many different locations at once. And now, Autonomous has the solution your team needs to meet and collaborate seamlessly, no matter where you are.
Introducing Autonomous Ohmni - A brand new Telepresence Robot that makes managing your entire team remotely completely effortless. Its high-resolution camera, ultra-wide view, & far-field mic & speakerphone enables you to say goodbye to stiff, boring video calls. Step into the world of hyper-real communication & lead your team as if you are with them, right there in the workspace. With complete real-time control at your very fingertips, interact directly with your colleagues & drive your company performance to new heights from anywhere in the world.
Ohmni Telepresence Robot Features
The Ohmni Telepresence Robot is highly flexible, adaptable, and perfectly suited to any office and meeting space. These key features are what set this cutting edge robotic solution apart from other options on the market. Check out all the ways Ohmi Telepresence Robot transforms your collaboration in a hybrid work environment.
Natural human interaction
With its adjustable height, the Ohmni robot performs both standing and seated conversations in a smooth, confident manner. The robot's fluid, 13-degree tilting neck gives you an immersive experience with a wide angle view, and feels more human than a fixed screen. With the ability to look all the way up to the ceiling or down to the floor, you'll feel truly present in your office. 
Portable, easy to set up
The Ohmni robot is only 20 lbs and can be easily folded up like a mini-scooter. It's designed to be carried effortlessly with one hand and easily put in a car. No assembly required, no external tablet needed. Just unbox, unfold and turn it on, and your Ohmni is ready for work.
Drives with confidence
It's easy to take Ohmni for a spin around your office. Thanks to the stable 3-wheeled base and custom brushless motor controller, Ohmni makes its balanced and precise moves with ease, at up to 2 mph. Well-equipped with a secondary wide-angle navigation camera, Ohmni lets you check its base while driving to avoid any obstacles. The embedded 6" up-front wheels assist the robot in handling obstructions of up to 0.5" and transitioning between floor surfaces smoothly.
Auto-docking, powerful battery
Simply drive near the deck, press a button and the Ohmni robot uses computer vision to dock and charge itself. The compliant magnetic contacts technology makes Ohmni incredibly durable and allows it to dock without any physical impact. As small and light as a notebook, the dock can be placed anywhere in the room. Powered by a 95 LiFePO4 battery, Ohmni can operate over 5 hours on a single charge. 
Easy-to-use software
The software is ready-to-use without any required installation. Just invite people by email and get them connected in seconds. We offer various options so you can control the Ohmni robot from both mobile (Android, iOS) and desktop (Mac and Windows). Your security is paramount, which is why we've built in end-to-end encryption for all your video and audio using the latest media encryption standards. 
Incredibly Detailed View
A 13MP wide-angle camera delivers ultra-low-latency streaming in high resolution. Real-time zoom for reading whiteboards and fine details at full UHD 4K.
Supercam fov: 140 deg
Streaming res: 1280 x 960 30 fps
Zoom res equiv: 3840 x 2160 UHD 4K
Snapshot res: 4208 x 3120 13 MP
Crystal Clear Sound System
10.1'' HD IPS touchscreen is equipped with state of the art far-field mic and speakerphone. The convenient integration of Jabra sound system provides high quality audio performance.
Dual-Band Wifi with Roaming for Big Space
Dual-band WiFi radio with full 2.4GHz + 5GHz support. Optimized background scanning and roaming for large spaces. Full 802.1x support to get you connected to your business network.
A hybrid solution for the future of work
As your company transitions to hybrid work, you'll need the best tools and strategies to ensure everything goes smoothly. Many new challenges arise, including scheduling and managing flexible spaces, keeping track of employees, and ensuring teams are able to collaborate and get things done seamlessly.
Coupled with solutions like Hybrid OS from Autonomous, the Ohmni Telepresence Robot is the perfect way to combine the convenience of working remotely with the benefits of working together in one location. Minimize compromises and make your meetings matter using the cutting edge, and human-centric technology made available with the Autonomous Ohmni robot.
Trusted by reviewers and international business partners
Rest assured that you're working with a reputable supplier of smart, ergonomic office tools, featured in numerous publications including Forbes, BBC, CNBC, TedX, CNN, TechCrunch, the San Francisco Chronicle, NBC Today, Nikkei Robotics, and many more.
We've also partnered with large and small businesses around the world, including Google, Target, Amazon, J.P. Morgan, Mount Sinai Hospital, and many more.
Check out the Ohmni robot, as well as our other ergonomic smart tools, and see why so many customers trust Autonomous for the very best in hybrid work solutions. Get your office on the right track and boost your team's health and productivity today!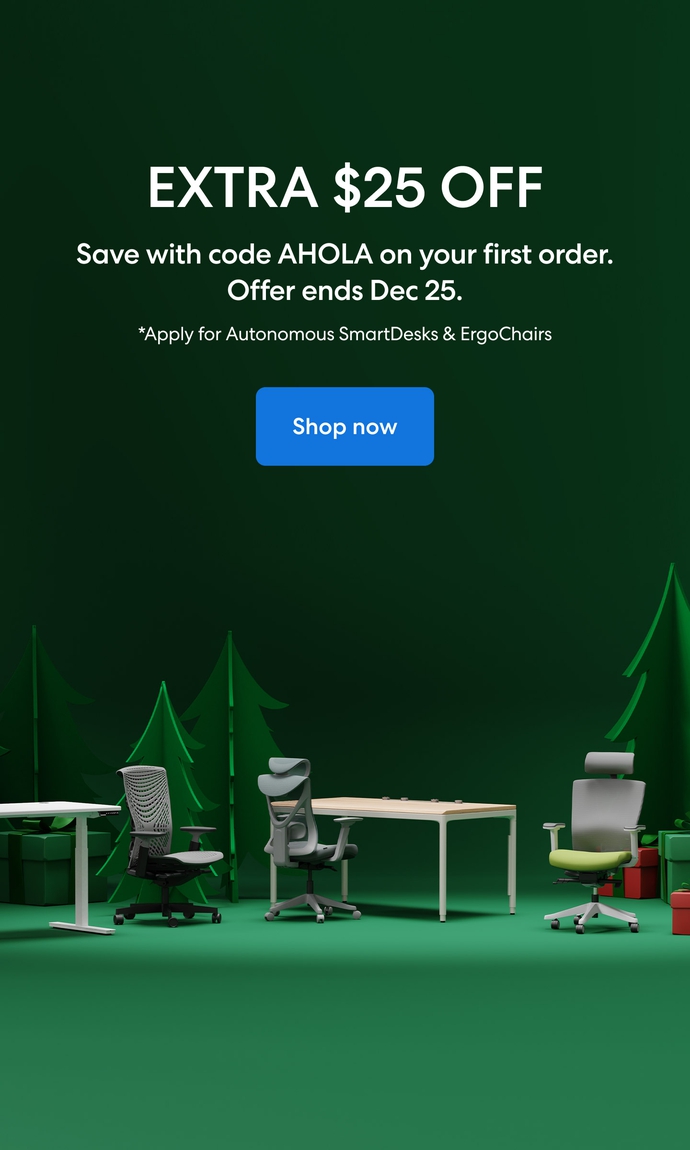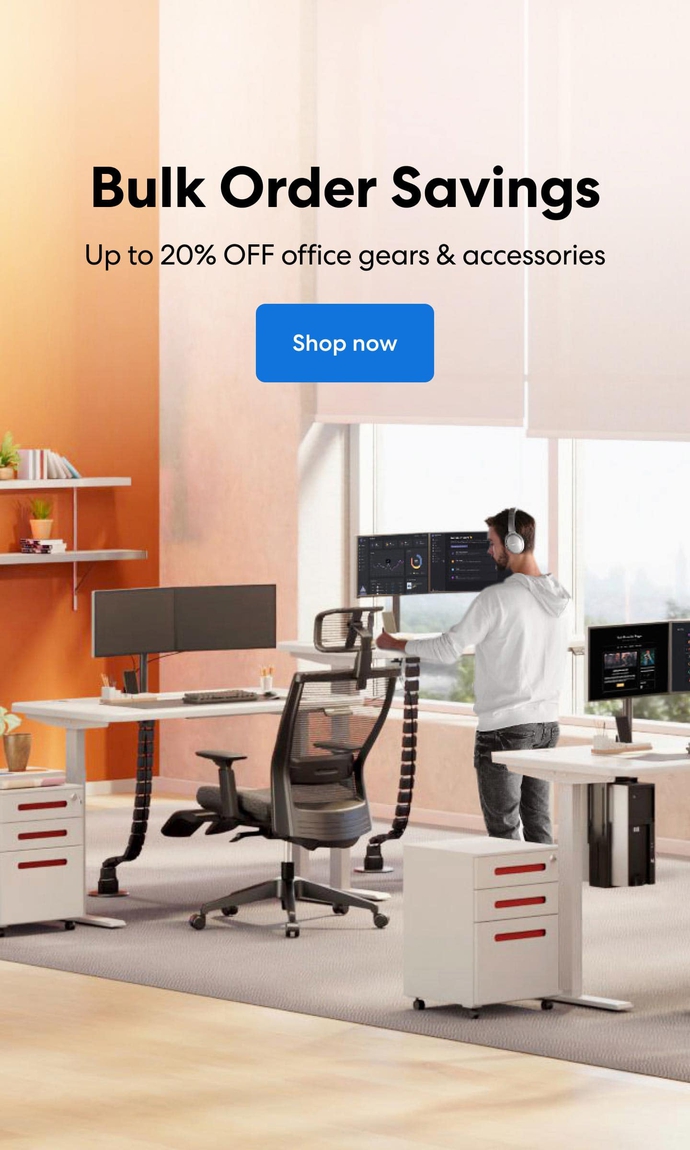 Subcribe newsletter and get $100 OFF.
Receive product updates, special offers, ergo tips, and inspiration form our team.