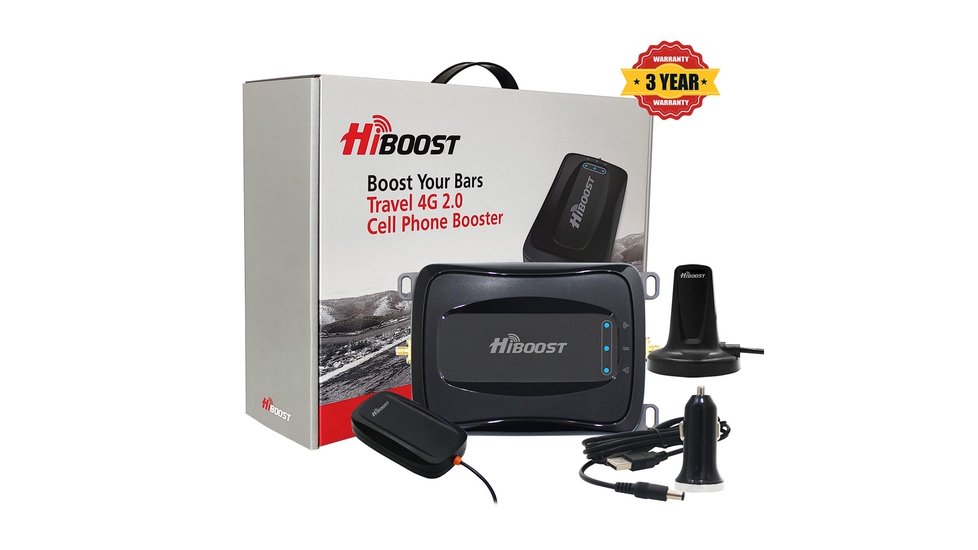 Portable Signal Booster by HiBoost
Notify me when this item is available
Enter your email below. We'll let you know when it's back in stock.
Sold and shipped by HiBoost.
Portable Signal Booster by HiBoost at a glance.
On-the-go connectivity. Can be used within any vehicle. Amplifies 2G, 3G and 4G LTE signals across all cellular devices on all US and Canadian carriers.
• Travel 4.0 - cars, vans, SUVs
• Travel 4.0 RV - RVs, campers, mobile homes
• Boosts voice + data signal
• Multiuser coverage
• Supports all cellular devices
• HiBoost App local signal monitor
• Long battery life
• 5G ready
• FCC, IC certified
• 3-year warranty
Deep dive into specs
Stay connected on the road.
Maximize road trips by ensuring that you and your crew stay connected across all of your cellular devices.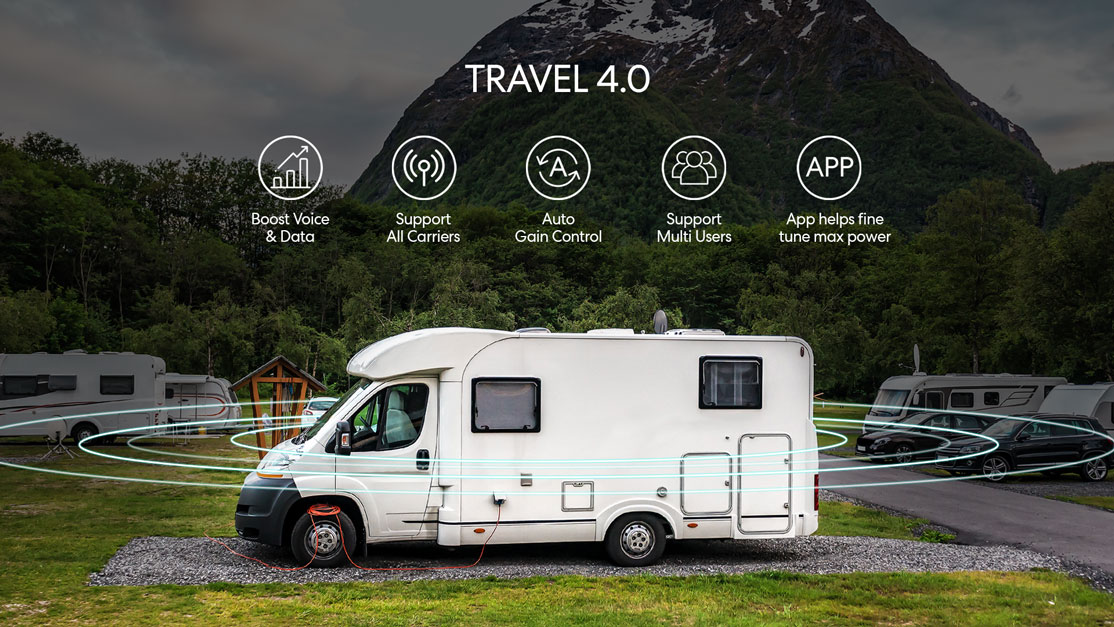 ON-THE-GO
Clearer calls and faster data.
Enjoy boosted signals in any vehicle. Increase 3G and 4G LTE cellular signal strength with this convenient and reliable wireless solution.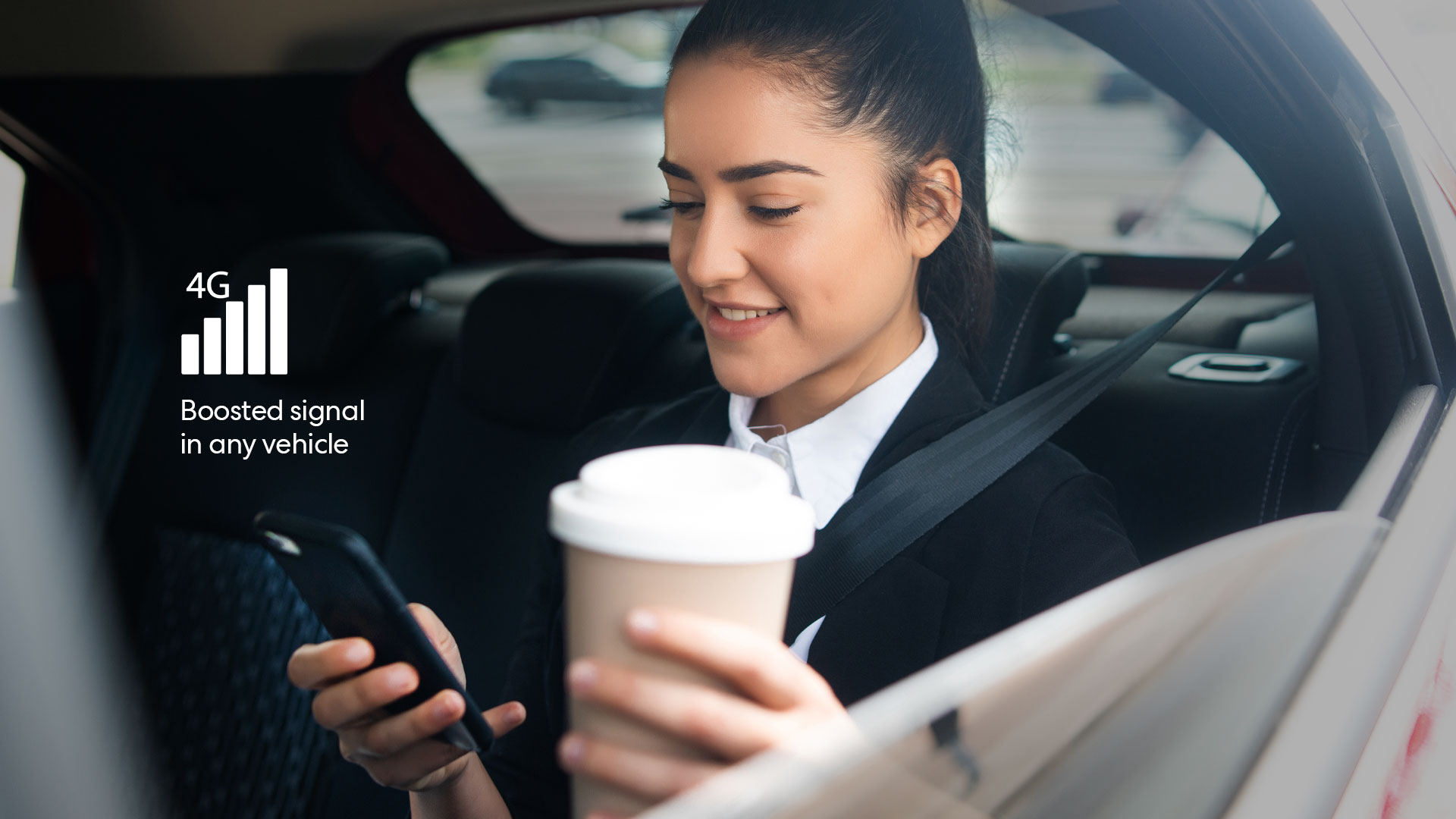 BROAD COMPATIBILITY
Serves everyone.
With a max gain of 50dB, improve cellular signal across all cellular devices. Supports users on any network including AT&T, T-Mobile, Verizon, Sprint and US Cellular.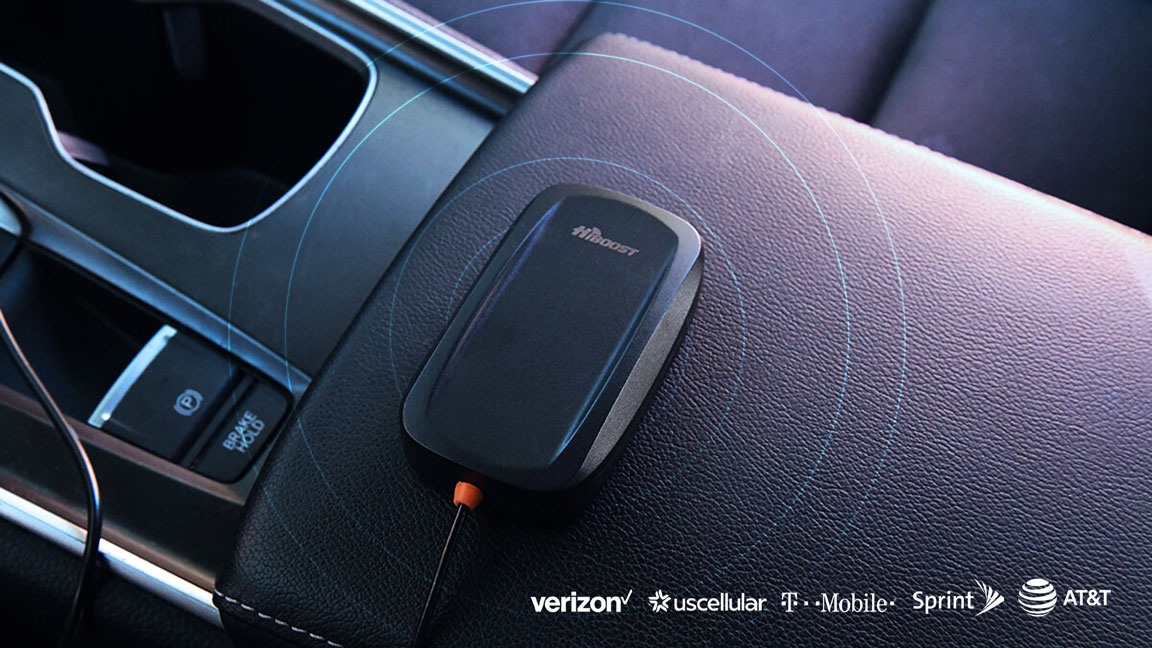 FULL COVERAGE
High-performance outdoor antenna.
Modeled after industry-standard Laird and Pulse Larson fleet service antennas. The outdoor antenna holds higher-quality RG58 cables for reduced signal loss.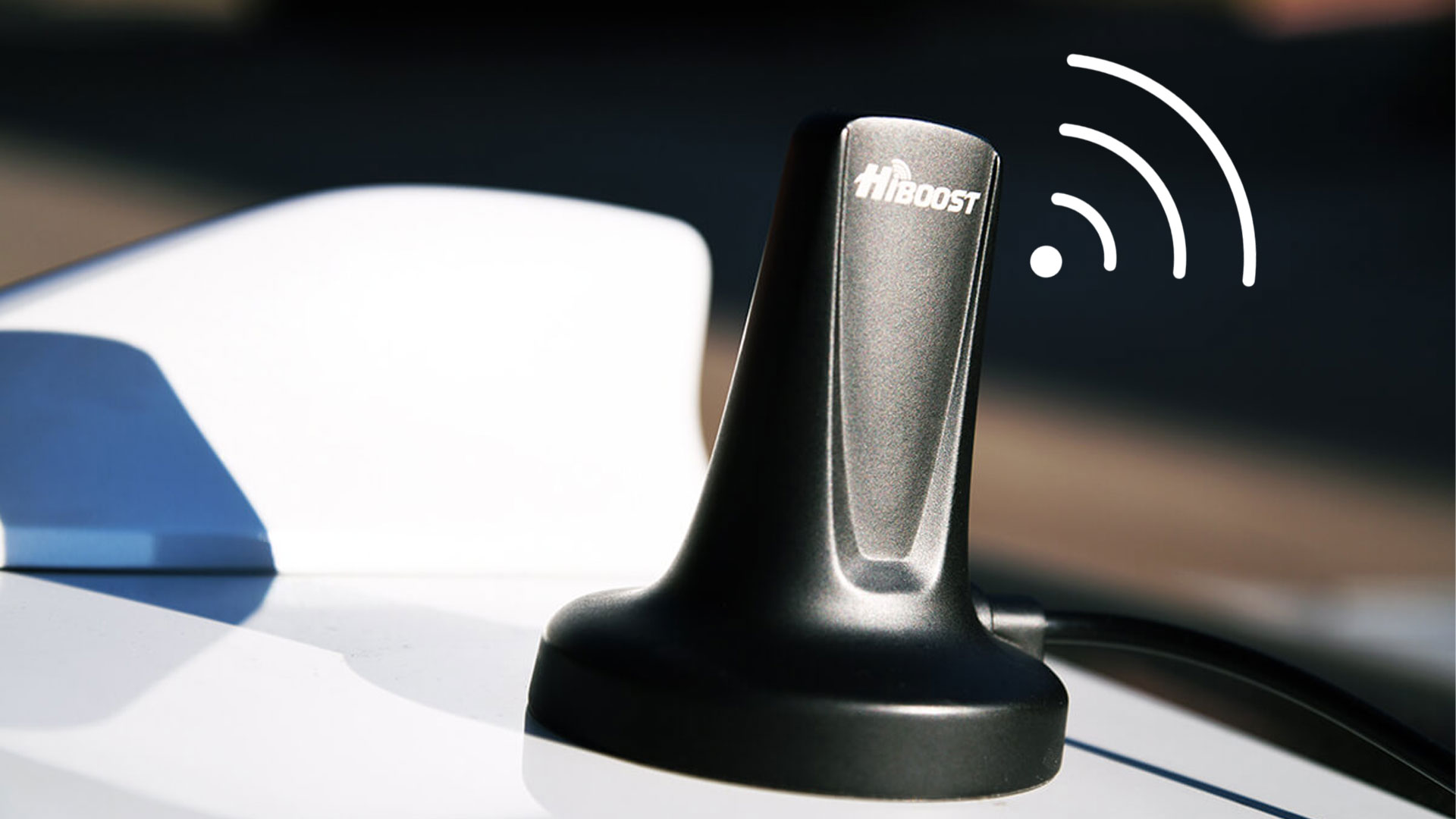 EASY SETUP + MONITORING
Signal Supervisor App.
Conveniently monitor signal readings and cellular booster performance in real-time directly from your mobile phone with the HiBoost Signal Supervisor App..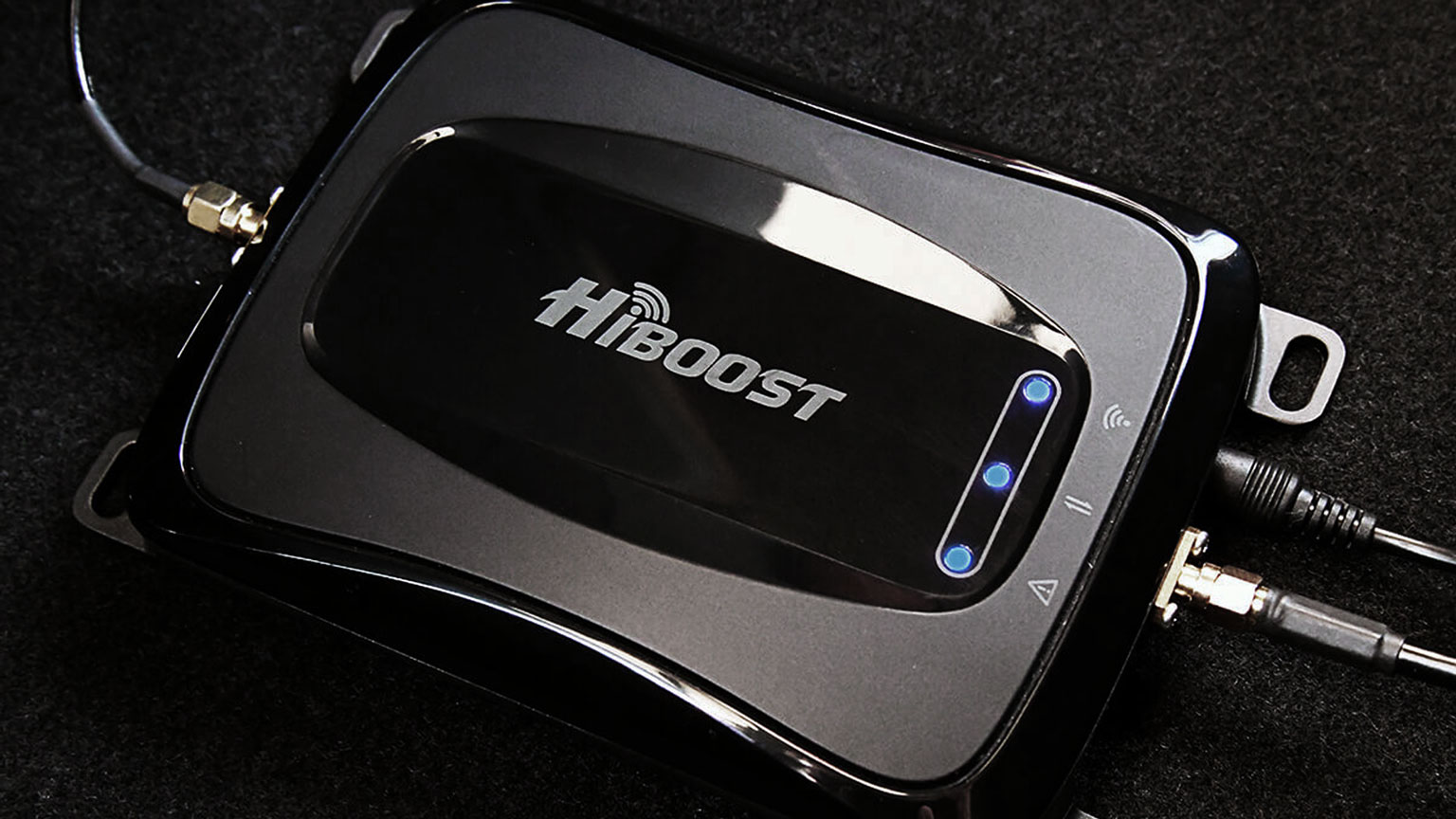 RVS, CAMPERS + MOBILE HOMES
Travel 4.0 RV
For serious adventurers that prefer to travel off the beaten track. Get even stronger 3G and 4G LTE cellular signal strength with the Travel 4.0 RV signal booster.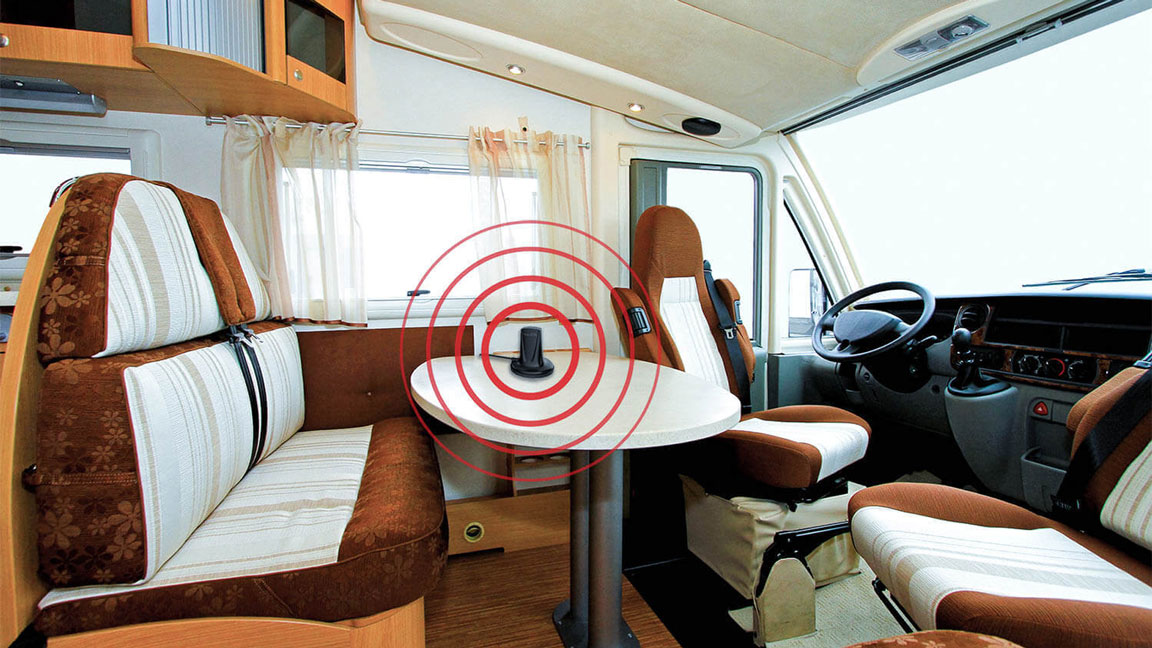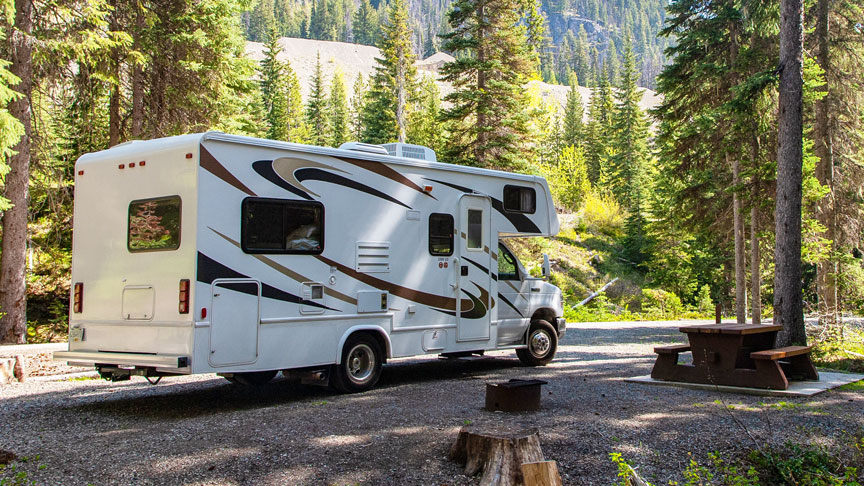 How it works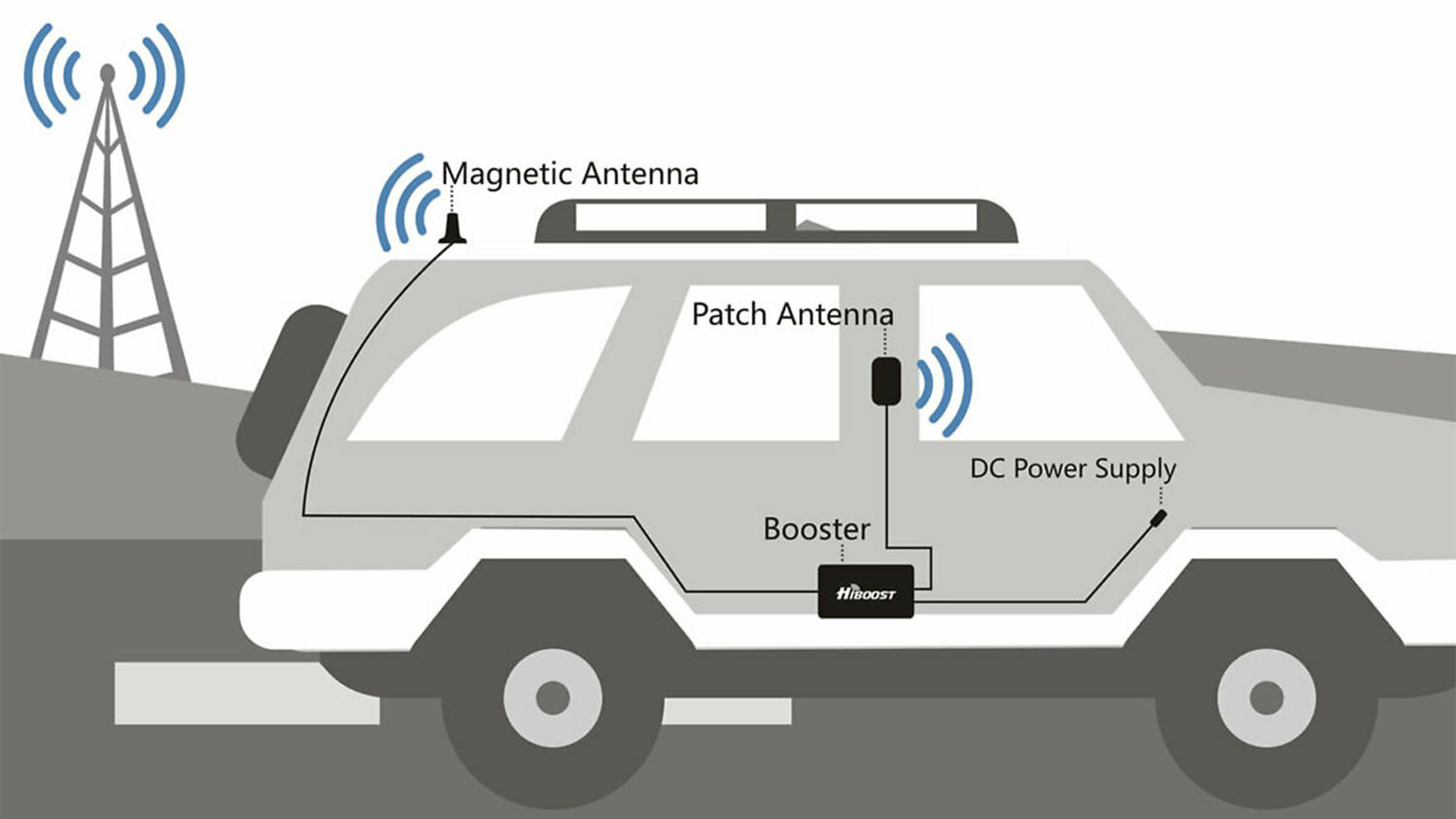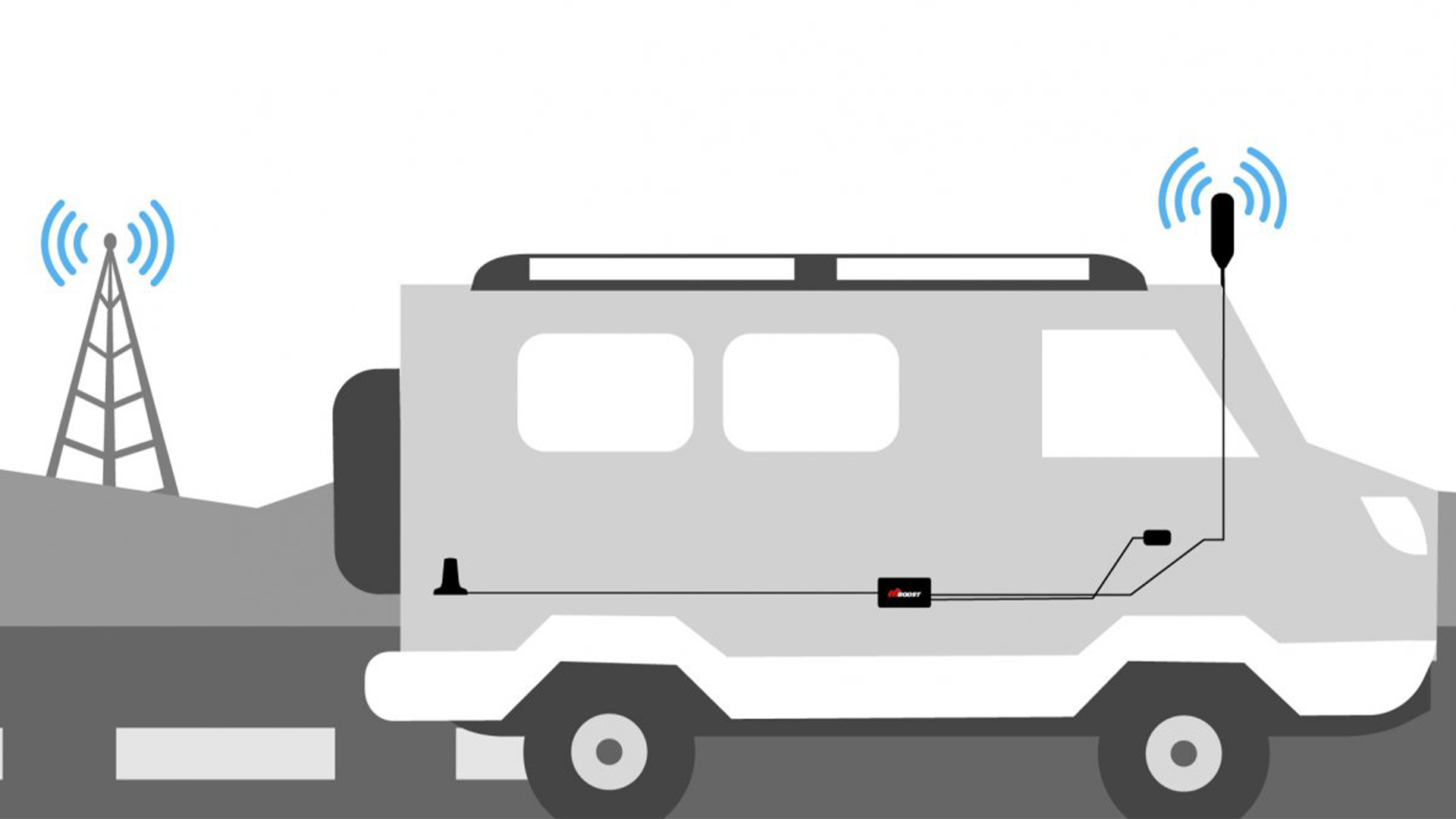 HiBoost Travel 4G 2.0 Signal Booster – Stay connected on-the-go
The Hiboost Travel 4G 2.0 signal booster is not a device you see every day; therefore, not everyone is familiar with their functions and how great they can be for someone that travels frequently. It also can be an essential office accessory. Technology is advancing every day, and with it, now we have diverse ways of remaining connected with our loved ones at all times. If you live in an area with poor signal or you're traveling long distances, then a 4G signal booster can help you. If you're not familiar with car signal boosters for cell phones, here we'll explain everything you need to know.
What Is A Car Signal Booster For Cell Phone?
Gone are the days where dead zones interrupted your phone calls thanks to LTE signal boosters. Hence, you will be able to remain connected, no matter where you go. These devices were made specifically to be used in cars, so you can be sure that you will be able to work anywhere. It can be a bit complex to understand how these devices work if you're not familiar with them. However, there isn't anything complicated about them, and we'll explain how they work in the following sections. A car signal booster for cell phone is a device designed to amplify the mobile network in the area where you are currently located. It is especially useful for people traveling through remote areas or dead zones. A 5G signal booster can receive the signal from cell towers that can be as far as 50 miles away. Therefore, you can be sure that you will be able to continue making phone calls or being connected to the internet even if you are in a dead zone. You will be able to remain connected to your mobile network provider regardless of the area you're currently in, allowing you to work from anywhere without connectivity issues. You won't have to deal with the annoyance of bad quality in your phone calls. You will be able to hear clearly what the other person is saying, and they will be able to hear you too. Your phone calls won't be interrupted abruptly, either. AT&T signal booster can work pretty much anywhere! A car signal booster for cell phone won't make you pay extra fees. It is also compatible with all cellular devices and cellular network providers. It's also worth noting that these T-mobile signal booster devices are not only useful for cars, as they also work in boats or RVs, for instance. They're also called vehicle signal boosters for a reason.
How Does HiBoost Travel 4G 2.0 Signal Booster Work?
If you want to understand how the HiBoost Travel 4G 2.0 Signal Booster works, it is necessary to get to know its parts. The signal booster kit contains the following items, each of which is crucial for the process to be completed successfully:
1. Outside antenna – It needs to be installed in the exterior of your vehicle. It is responsible for capturing the signal that comes from the cell tower.
2. Signal booster – The outside antenna will pass the cellular network through the amplifier to strengthen it.
3. Indoor antenna – The indoor antenna is in charge of the distribution of the signal throughout the interior part of the vehicle.
4. Power adapter – This part will keep your cellular network booster working.
Each part is crucial during the process. The Hiboost Travel 4G 2.0 signal booster process starts at the cell tower, where the signal comes from and is received by the outside antenna. Once the antenna has captured the signal, it sends it to the signal booster, which then your phone processes thanks to the indoor antenna. All the data returns to the cell tower following the same process described above, be it a call or a text message.
About HiBoost
The HiBoost Travel 4G 2.0 Signal Booster is the best option you can choose to remain connected with your loved ones, even if you're on a long car trip. HiBoost was founded over 10 years ago. Since then, they have cooperated with more than thirty mobile companies and have established offices in India, America and Europe. Some of the devices available at HiBoost are optional. Perhaps you want an invisible antenna not to draw attention while you're on the go. You can make this a reality, thanks to HiBoost. As one of the biggest vehicle signal booster providers worldwide, HiBoost offers multi-language support to its customers. They are constantly working towards expanding their business and helping people stay connected to the net, no matter where they are.
FAQs
Don't see the answer to your question?
Does this just boost cell signal or internet signal or both?
Hiboost signal booster is used to amplify cellular signals only. It does not amplify internet signals like wifi or bluetooth.
How long does it take to install a portable booster?
Every cell phone signal booster installation has its own unique set of circumstances and therefore time for installing a signal amplifier system varies greatly. However, on average, it takes between 1 to 2 hours.
Can I install this product myself?
Our signal boosters do not require professional installation. They're easy to set up. Of course, it's perfectly fine to hire a local handyman, installer, or any professional that deals with running cable.
Will this work outside the US?
No. This product is designed and licensed by the FCC and IC for North American carriers only.
Is your signal booster compatible with all carriers ?
Yes, this is a FCC Licensed Class B. It covers all carriers across North America.
Do I need WiFi for this to work?
You do not need Wi-Fi for this to work. The LCD display on the front of the unit is all you need to properly adjust and set up the booster.