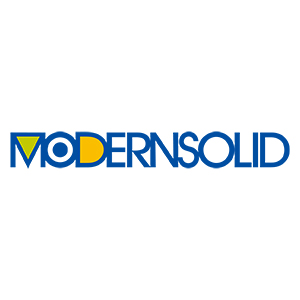 Modernsolid
Ergonomic solution for a better and healthier working environment
Need help?
Orders & Returns
CS Manager
Product Compliance
Visit Modernsolid Store - Autonomous.ai
Do you know anybody who doesn't like acquiring new things? Getting to shop for brand new office accessories is thrilling, even more so when one is seeking to modernize a little workplace. You probably aren't aware, but there are a plethora of advantages to doing this. We recommend you get your items from the Modernsolid industrial co. LTD. It's not all about looks when shopping for new office furniture; functionality, comfort, and feel are just as important. This might benefit your staff in a variety of ways.
Reasons to Update Your Workplace's Technology
The need for home office equipment has grown since the pandemic broke out. Companies throughout the globe are adjusting to a continuing health crisis, but one thing has been constant: the concept of "working from home". To cut a long tale short, winter is here, and our home offices need to be in top form if we are to jointly move our world into the future. Simply said, society as a whole must change or perish. Among the benefits of upgrading office machinery for the best desk setup are: You can adjust to the shifting demands of your company with its help; With the right tools, workers are able to do more in less time; All of your mental and physical well-being will increase thanks to the new ergonomic tools; Ergonomic tools are of a better quality, which saves time and resources by reducing the need for human intervention; You're taking steps to make the workplace more secure; The new machinery is covered by a guarantee, so you won't have to worry about getting a new one anytime soon; Introducing cutting-edge technology into the workplace has several potential advantages; This new setting is more neatly put together and aesthetically pleasing; They feel happier and more energized in their work; The improved workplace aesthetic has increased morale and productivity.
About Modernsolid
Modernsolid industrial co. LTD was founded in 1989 and is headquartered in Taiwan. Ergonomic office, hospital, factory, school, and public furniture is the specialty of Modernsolid Taiwan. When it comes to ergonomic workplace equipment, they are a top choice. In the following paragraphs, we will go through the salient characteristics of many of the most recommended and practical Modernsolid add-ons.
Mobile Cart - Best For Standing Desk
Configurable mobile computer on wheels for small desk setup. Adjust the height of the keyboard tray to suit your needs, and lock the casters for easy movement around the room. Adjust the height of your display, keyboard, and computer processor simply by turning the corresponding knob on the back of each component. This is best for the Modernsolid desk. The Modernsolid desk's keyboard tray may be folded +/-90 degrees by pulling the side knob. The computer cart's 2.95" casters make moving it around a breeze. It has three casters, all of which may be locked, for secure mobility. You can find the ideal viewing position, whether you choose to sit or stand, thanks to the monitor's height, swivel, and tilt features. Also, the safety belt may be easily adjusted to fit computers of varying sizes, as well as uninterruptible power supplies (UPS).
Monitor Arm
The pole extension Modernsolid monitor arm is composed of high-quality aluminum alloy. Completely modifiable for optimum ergonomics in the office. If you spend long periods of time working in front of a computer, your eyes, neck, and back will thank you if you set the display to the proper viewing height with the help of a Modernsolid monitor arm. The monitor's arm is fully adjustable, so you may set it up anywhere you choose. Get to choose your preferred working posture and place of employment. You won't even have to worry about scratching your table throughout the setup process. Accept a large variety of table thicknesses, from 0.47" to 2.05". Use clear cable clips to corral the wires around the monitor arm and restore order. You may free up precious desktop real estate by elevating your display. You'll be more productive and able to concentrate if your surroundings are neat and tidy.