Smart Products
18 Best Portable Standing Desks for Laptop For This Year

Autonomous
|
Mar 17, 2022
1,448 Views
If your office is not inside the four walls of that professional building anymore, then it can be anywhere. One way work from home has proven beneficial for us is that it provides the flexibility to employees to work anywhere and however they want. This means that you can be on the go, traveling to a different country and still be connected with your teammates. While this provides the right level of flexibility, we desire it also brings many challenges.
Working from bed, sofas, or even a dining table and switching your home office setup every other day damages our posture, health and sitting habits in many ways. And as you switch places and sit in an improper place to work, you will suffer from back issues and mental stress resulting from an absence of office space.
Though it is impossible to carry a whole office with you wherever you go, you can probably take your workstation. Yes, we are talking about a portable standing desk for laptops. A portable laptop desk is the best decision you make, especially if you are always on the go. You can keep the desk with you, open it, work on it and keep it away. Though standing desks are always known as a large investment in cost and space, there are now many compact standing desks.
It's no surprise that being seated in front of a monitor for seven to ten or twelve hours per day isn't beneficial for health, even if you're available in the office on a full-time basis, continuing working remotely, or combining both.

Sitting imposes an excessive amount of strain on the lower spine, shoulders, and neck, which can result in low back discomfort, tension headaches, carpal tunnel syndrome, and other issues. Many individuals are looking for movable standing desks and laptop holders to assist them in arranging a slouch-proof workplace and get jobs completed without enduring the disadvantages of sitting.
Even if you're confident that standing enough during the day is beneficial, determining whether laptop stands, standing workstations, or even another ergonomic workplace item can truly reduce stress on the body can be hard. We have listed some of the best portable standing desks for you to choose from in this article. Below, we will cover some of the best portable sit-stand desks for a modern remote worker.
List of the Best Portable Standing Desks for Laptops
The finest portable laptop desk stands to bring your laptop computer's screen up towards the eye level, which would be healthier for posture. Some laptop risers or stands can even slide into a bag for simple transport or transition between resting and standing positions. Our favorite laptop stands for a portable sit-stand desk is listed below.
1. Compact Desk By Happen
If we talk about a movable standing desk, the pillar standing desk from Happen is a good choice. This desk is combined with function, compactness and durability. The two-minute setup process ensures you don't miss any sudden quick calls. The desk has foldable legs, which makes the whole structure compact and easy to store when not in use. With various ergonomic functions, you get a height-adjustable feature to match the average height of the computer desk and a digital control panel to navigate the height of the desk easily.
2. Electric Monitor Riser by Mount-It!
If you are not a fan of a portable stand-up desk or are still too big for you, this motorized standing desk converter by mount should be your best bet. Made with the best ergonomics in mind, the electric monitor riser by mounts covers any work desk into a health-friendly sit-stand workstation.
This portable standing desk for laptop has two platforms with sufficient space for your desktop as well as a keyboard. You can also have the freedom to tilt your screen to work in both vertical and horizontal mounting. The adjustable desk riser also gives you the freedom of height adjustability, making it suitable for shorter to taller people.
3. SmartDesk Core
Though some people might not be up for the usual standing desks when we talk about compact desks, the SmartDesk Core is compact and has maximum functionality. With the computer desk dimensions of an average workstation, the desk is enough for a single to dual monitor and thanks to its tall and sleek frame; the desk doesn't even cover up a lot of space.
SmartDesk Core is a fully height adjustable desk with pre-set memory settings. The desk is available in many colors and cool desktop designs, so you don't have to worry about not finding the best color and theme for you.
4. Lavolta Laptop Desk
The highly adaptable Lavolta Laptop Table Desk may be configured to fit almost any position you can imagine. Its extensible legs have articulated, auto-locking joints that rotate 360 degrees and raise your laptop by 48cm when fully extended. Place it on any flat surface, hoist it up, and there you have a standing desk. Of course, it works just as well while you're sitting and working, or even when you're lying on the sofa. The angle of the platform is adjustable, allowing you to reach the ideal viewing angle no matter where you use it.
5. Medical Portable Desk
Compact desks that don't compromise functionality are the best pick for a modern workplace. The Medical height adjustable desk is mobile thanks to its wheels and is also tiny enough to be placed in any corner or free space in the room. The standing desk is height adjustable from 27 inches to 45 inches, so you can finally resolve that poop's posture and slouching issues of yours.
This portable standing desk for laptop is in a computer cart and comes with an easy assembly process. One of the best features of this desk is the stable structure combined with the MDF desktop, which makes it both affordable and durable.
6. Flexispot Standing Desk Converter
Flexispot manufactures the best height adjustable desks for modern ergonomic spaces. This 32-inch standing desk converter is one of their ergonomic solutions for a modern office. The high powered springs lift the desktop and your laptop in a matter of seconds. The stable surface ensures all of your desk accessories are safe. The heavy-duty steel frame also lives up to the strength of this product.
Another ergonomic feature of this height adjustable mobile standing desk is the removable keyboard tray which makes your working both while sitting and standing as easier as possible.
7. Lifelong Ergonomic Laptop Stand
The Lifelong Ergonomic Laptop Stand can raise a laptop to a height of 17 inches, making it suitable for a wider range of users. When most people are standing, it also works nicely. With nearly 9 inches of vertical adjustment and the ability to support 7 pounds of weight, it's the most durable tall laptop stand. Its bluish-gray finish distinguishes it from standard silver and black laptop supports.
8. Huanuo Standing Desk
Ideal to be used in offices, hospitals, receptions, and any industry time, the Huanuo standing desk is one of the most compact desks you will find. This portable standing desk for laptop has wheels on the bottom, ensuring your workstation goes with you wherever you go. The adjustable handle might be hard to get a hold of first, but manual height adjustment is what makes this desk affordable.
You can work in any posture and enjoy a comfortable position while standing and sitting. The high strength table legs ensure the desk remains intact even if you lean upon it and rest your elbows.
9. Rolling Stand Up Desk by Mount-It!
This well-designed height adjustable rolling stand-up desk with plenty of room for screens, keyboards, mouse mats, PC systems, and printing machines on its platforms. For an ergonomic arrangement, use it with or without a display stand. Moreover, this rolling computer workstation with easy-roll wheels rotates in all directions, making it easy to transfer from place to place.
10. Mount-It! Large height-adjustable rolling stand-up desk
You can use a great height-adjustable rolling stand-up desk with or without a display stand to create an ergonomic workspace. It comes with simple rollers that can slide at any angle, making it simple to transport from spot to spot.
11. Mount-It! Height-Adjustable Freestanding Keyboard Framework
The workspace is 27 inches wide by 11.5 inches long, which gives you more than enough room for your input devices. The Mount-It! Standing desk converter can also accommodate a 15.6-inch laptop. Rising during the day can increase your metabolism, concentration, and efficiency, and this height-adjustable desktop riser will assist you.
12. Laptop Tower Stand from ObVus Solutions
Out of all the laptop stands we examined, this is the best mobile standing desk that we kept returning to. It's strong, light, and stylish. We like that we can adjust this to different heights and locations. Thus it should fit into most folk's homes or offices. You may easily transition from seated to standing without using a treadmill desk. However, changing the elevation and angle requires some physical force. That's a good thing because it won't fall and dump your coffee all over the place while you're completing your tasks.
13. Monoprice Sit-Stand Writing Table Converter
If you presently have a workstation that you love but want to contain a sit-stand configuration into your daily work routine with all of your accouterments, you will need something bigger than our top option. This portable stand-up desk converter is less affluent than other standing desks and is tremendously easy to use. To adjust the height of the stand, press the controls on either side. It's surprisingly very light, and it's fairly thin at its least setting.
14. Dual Display Stand Riser by Super-jare
This lightweight standing table is composed of chipboard, yet it's sturdy enough to carry a laptop and a monitor. It's a wonderful change from the practical metal supports. It's also quite inexpensive! You may compress the ends into the center or dismantle them. There are 3 components: one main component and two movable sides. There's enough room beneath for books, a keypad, and other items that clog up your desk. 
15. PWR+ Configurable Laptop Table Riser
Working remotely from your home or at a workstation that has not been ergonomically examined may be difficult for many people, as most of us discovered during the epidemic. As a result, you'll need a movable portable standing desk, like this electric mobile standing desk, that may be utilized to stand, sit, or perhaps even lay down on your mattress or sofa. It has a constructed cooling system and an amount for an additional mouse.
16. Readydesk
This is a wooden workstation elevator with 2 fully adjustable levels. It can also transform into a much more lasting stand-up workstation solution. This table offers a large enough work area to accommodate two ultrawide monitors and a configurable height to accommodate most persons standing between five feet to 6 feet 3 inches. The stand also includes a built-in cable management mechanism to keep your wires intact.
17. Height Adjustable Laptop Tray by Mount-It!
This notebook tray is suitable for school, the workplace, and other places. The height-adjustable structure allows you to convert your workstation into a sit-stand setup for improved blood flow and pulse rate. You can improve the ergonomics of your office by angling your laptop to lessen neck, wrists, and back, as well as eye strain. The ventilated tray keeps your laptop at a much more comfortable temperature, extending the life of your computer. It is lightweight and portable, weighing only 3.5 pounds.
18. Pro Plus Varidesk
One of our top selections for the best standing desktop converter or, rather, the portable standing desk is this one which is among the most convincing desktop conversion kits currently available. This mobile standing desk convertible has great desk elevation quality withstanding elevation stability, creating a seamless and wobbling-free experience for its customers. This manually adjustable stand-up table converter alters your monitor, and other peripherals all at the same time, creating one of the finest standing writing table converter resolutions for your workspace.
Conclusion
Whenever you purchase a portable standing desk, do not forget to check out autonomous offers, especially for the Autonomous Employee Purchase Program (EPP), a great discount initiative for employees who have started to work from home. Moreover, they also offer EPP for Developers/Programmers, which is a discount, especially for their programmers.
Similarly, the Autonomous also offers EPP for government officials, teachers, and students. These discounts help you purchase your favorite products without worrying about your budget. The prices of all products become reasonable.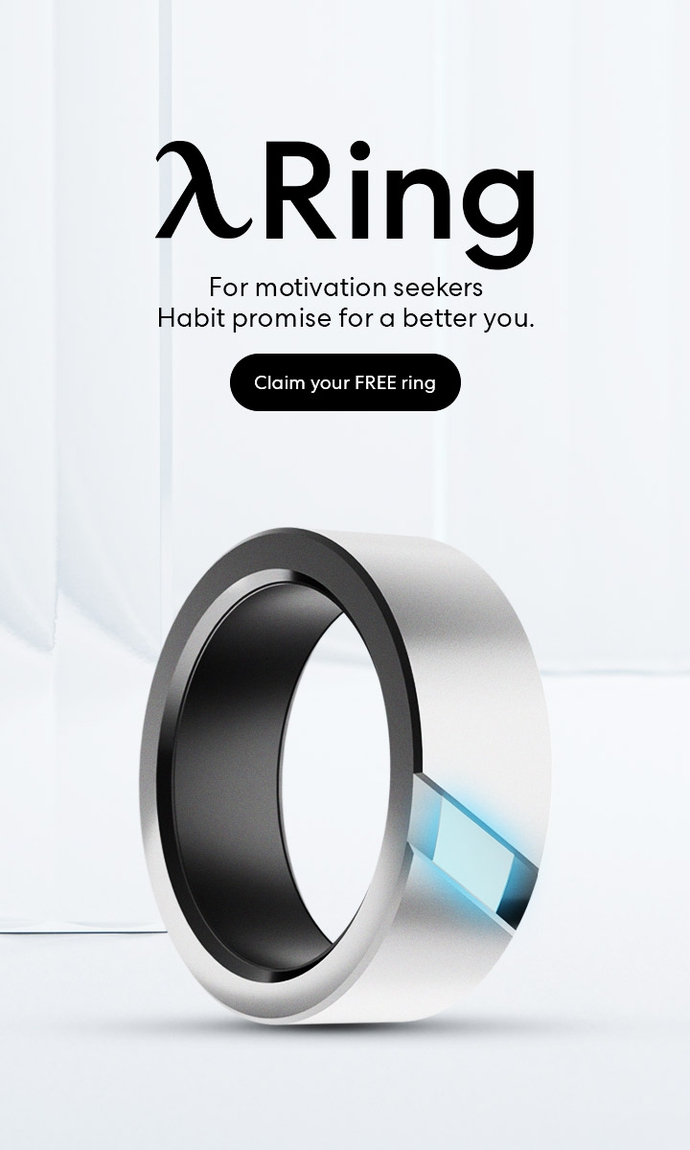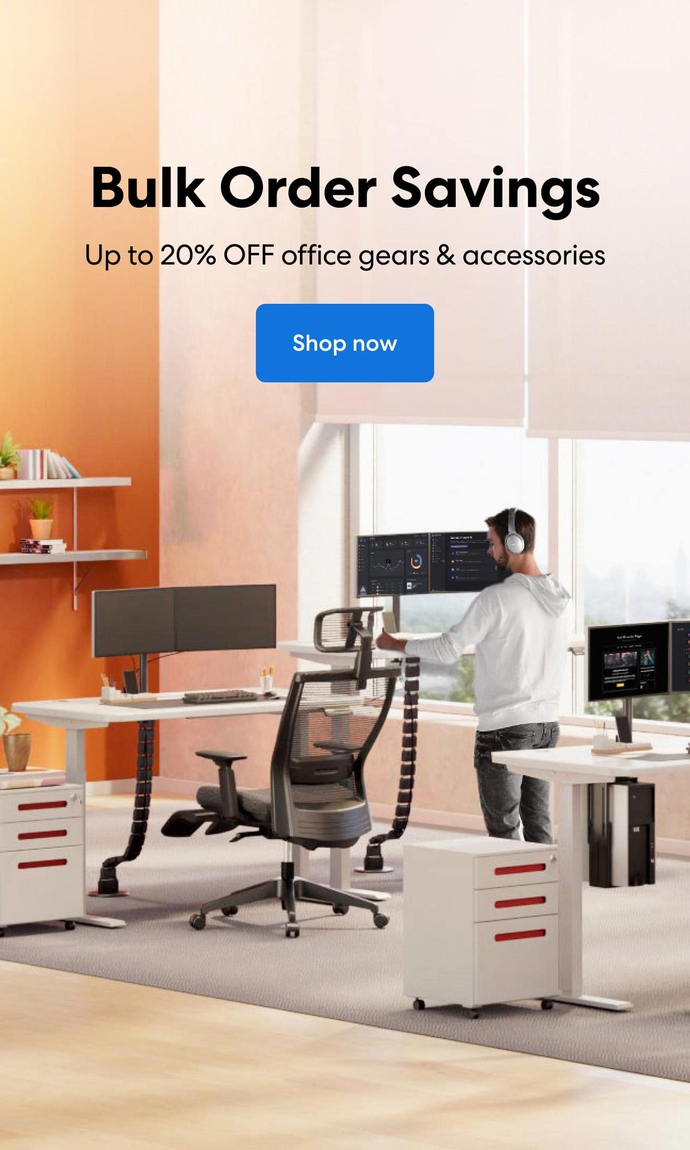 Subcribe newsletter and get $100 OFF.
Receive product updates, special offers, ergo tips, and inspiration form our team.