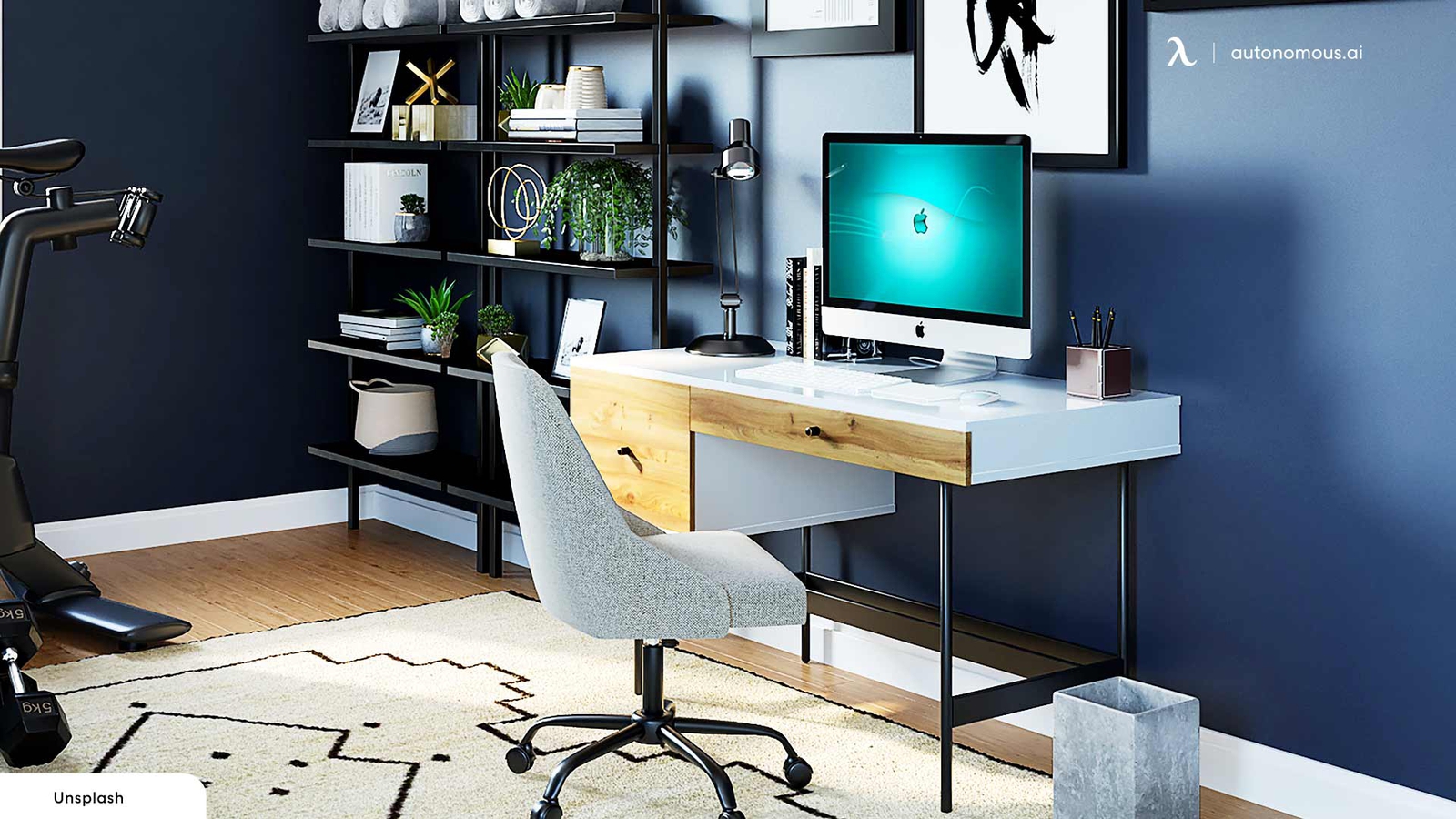 Workplace Inspiration
10 Creative 10x12 Office Layout Ideas to Improve Workspace

Autonomous
|
Sep 12, 2021
4,542 Views
Work trends have changed globally, and people have shifted towards work from home. In such a condition, planning your office becomes your responsibility. In most cases, you are limited by space because the standard size for a small room or office is usually 10 feet by 12 feet. Having such dimensions, it becomes necessary for you to plan a 10x12 office layout efficiently.
We know that you get confused about how you will design a 10x12 office so that you get all your filing cabinets and office furniture right in place without crowding up your room. If you want something decor with a better price, consider wholesale office furniture. That's why we have shared some of the most innovative 10x12 office ideas here to help you best. Let's read ahead and explore them together.
10 Best 10x12 Office Design Ideas for Your Workstation Layout
1. Place a Slender Desk Along the Wall
A 10x12 home office looks long and narrow, so in such a case, running a narrow desk along the wall can be a great use of space. To be a little creative, you may hang some whiteboards above the desk so that you can brainstorm your ideas while working.
Since you will have more vacant space in your room now, investing in some small, upholstered couch on a different side of the room can be a great addition, too, as that will provide some space for any guests or visitors.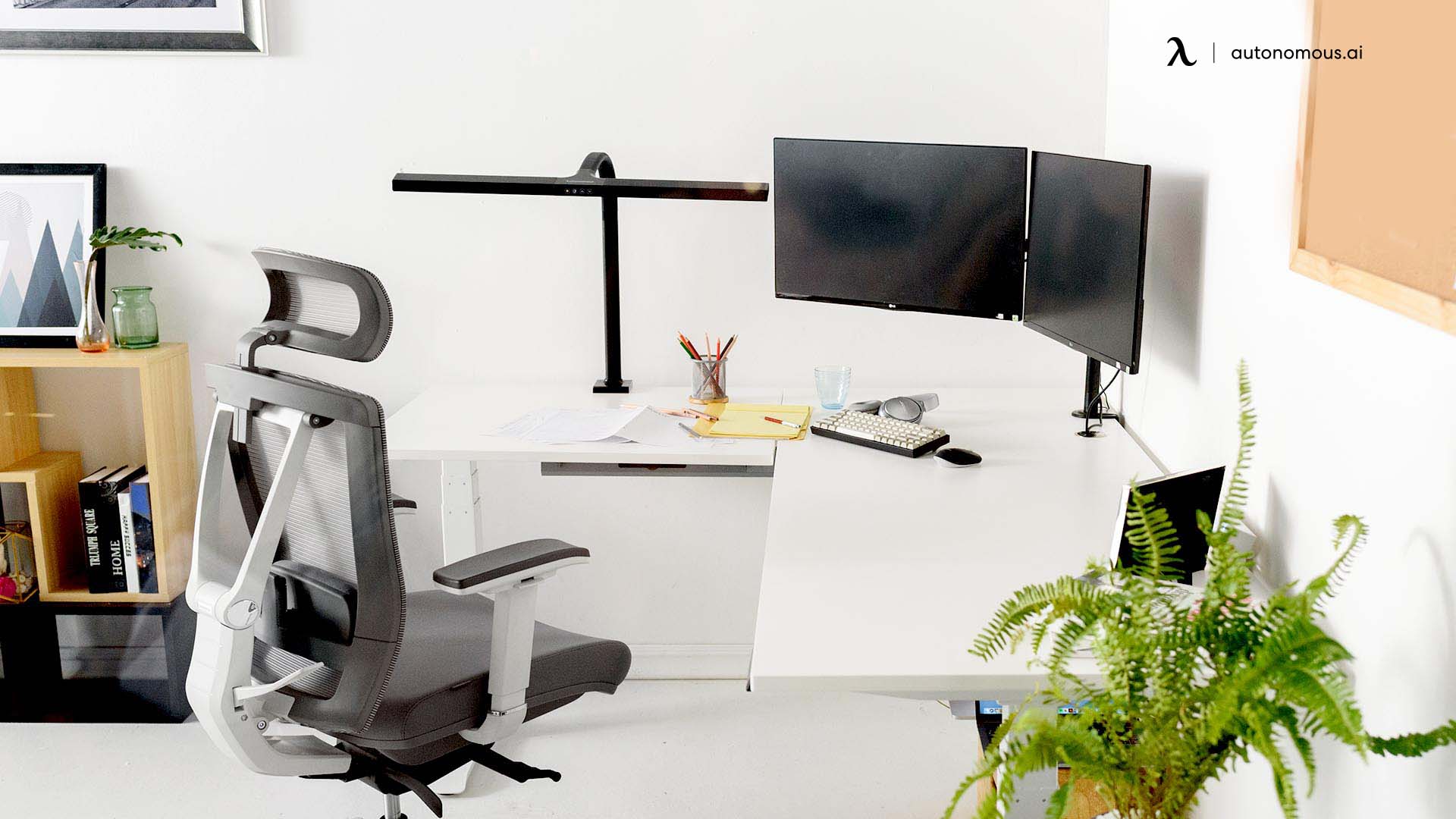 2. Add some Curtains and Bookshelves for a Home-Like Experience
Adding curtains and bookshelves in your 10x12 office layout gives you a homey experience, so adding them is always a great idea. Choose a room with big windows and add curtains. This will help you have a touch of natural light as well as a shaded look that makes you feel cozy while you work for extended hours. Think of adding an L-shaped desk coupled with some filing cabinets so that you use your office space effectively. 
3. Place Some Plants to Make Your Workspace Green and Airy
Green is great for promoting your growth, creativity, and productivity. So, adding some plants helps you grow and perform better at work. Plants make your workspace airier, so even if you have a 10x12 home office, plants will make it look more spacious. In addition, they will create a natural flow of positive energies that are great for focusing on tasks.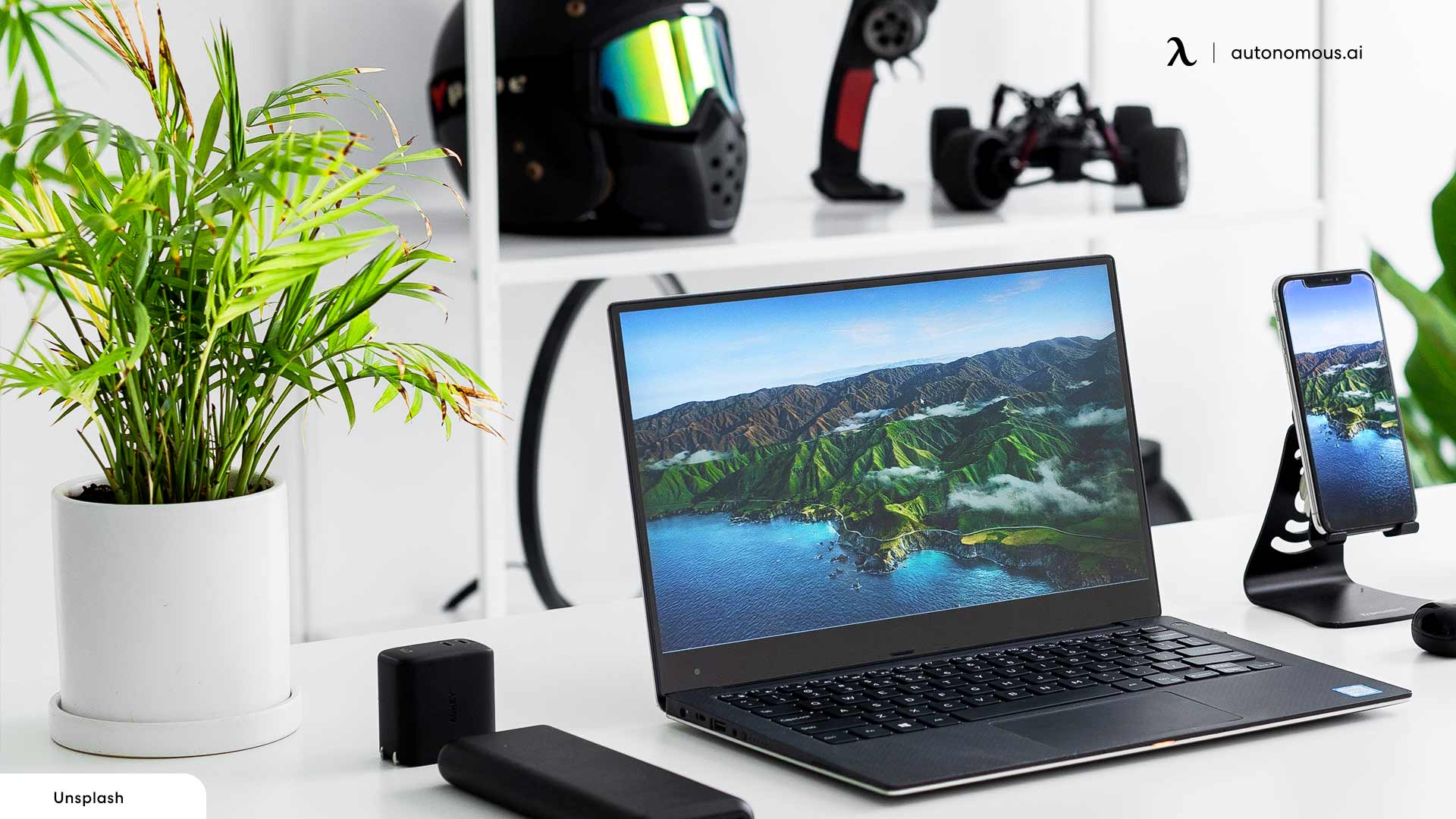 4. Use Small Furniture Pieces and Avoid Clutter
Small offices get overcrowded easily. You know that clutter is bad for your productivity, so an overcrowded office will surely not be the right choice. It will make you feel too occupied and take away the calm nature that is vital for staying productive. So, a clever way of doing that would be to invest in small pieces of furniture, which creates a win-win situation; neither you get overcrowded nor are you short on space. 
5. Add a Smart Standing Desk and Chair
Stressing is quite common when you are working in a small workspace. So, adding a smart standing desk in your 10x12 office layout like the ones which Autonomous designs would be great for your work. These desks come with an electronic height adjustment feature so you can always change your position and never get tired. However, this setup would be incomplete without an ergonomic chair as that provides you a comfortable and relaxing work spot. Having such office furniture will ensure that you stay relaxed while working, which is good.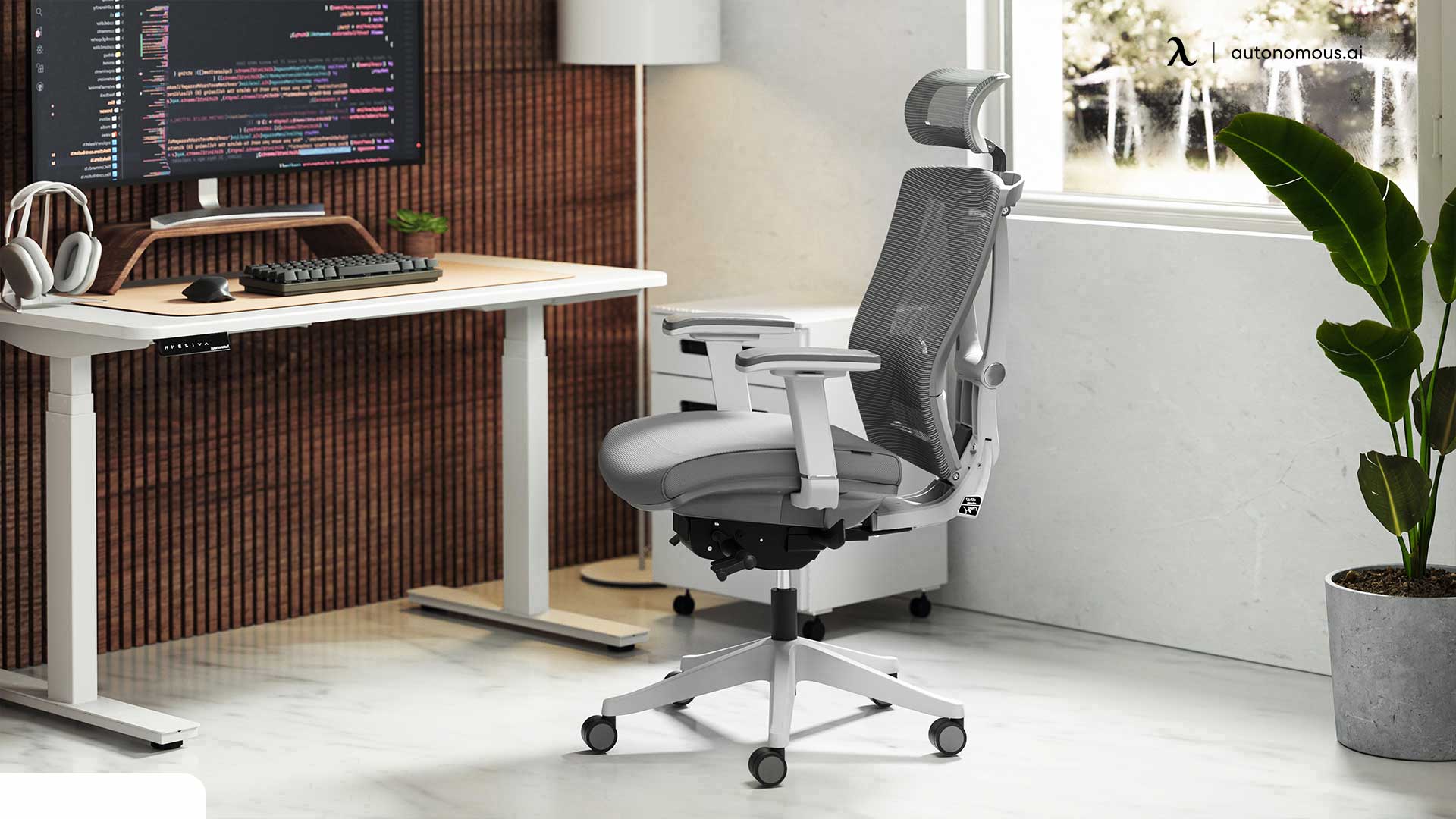 6. Choose Your Home Cabinets to Maximize Storage
Why buy new cabinets when you already have them at home? Using your home cabinets can be a great way to maximize storage in your 10x12 office layout. Think of using them as filing cabinets and placing them next to or underneath your desk. A filing cabinet that looks like the rest of your furniture can give a homey look to your office. 
7. Create a Home Office Peninsula with Your Desks
Having a peninsula-like workspace can be great when you are working in a 10x12 office. Think of installing an L-shaped standing desk coupled with a simple desk with a chair in between to get that. Having this arrangement gives you more desk space and makes it easier for you to organize your accessories. In addition, you may also think of incorporating some desk décor ideas to make this setup look more creative.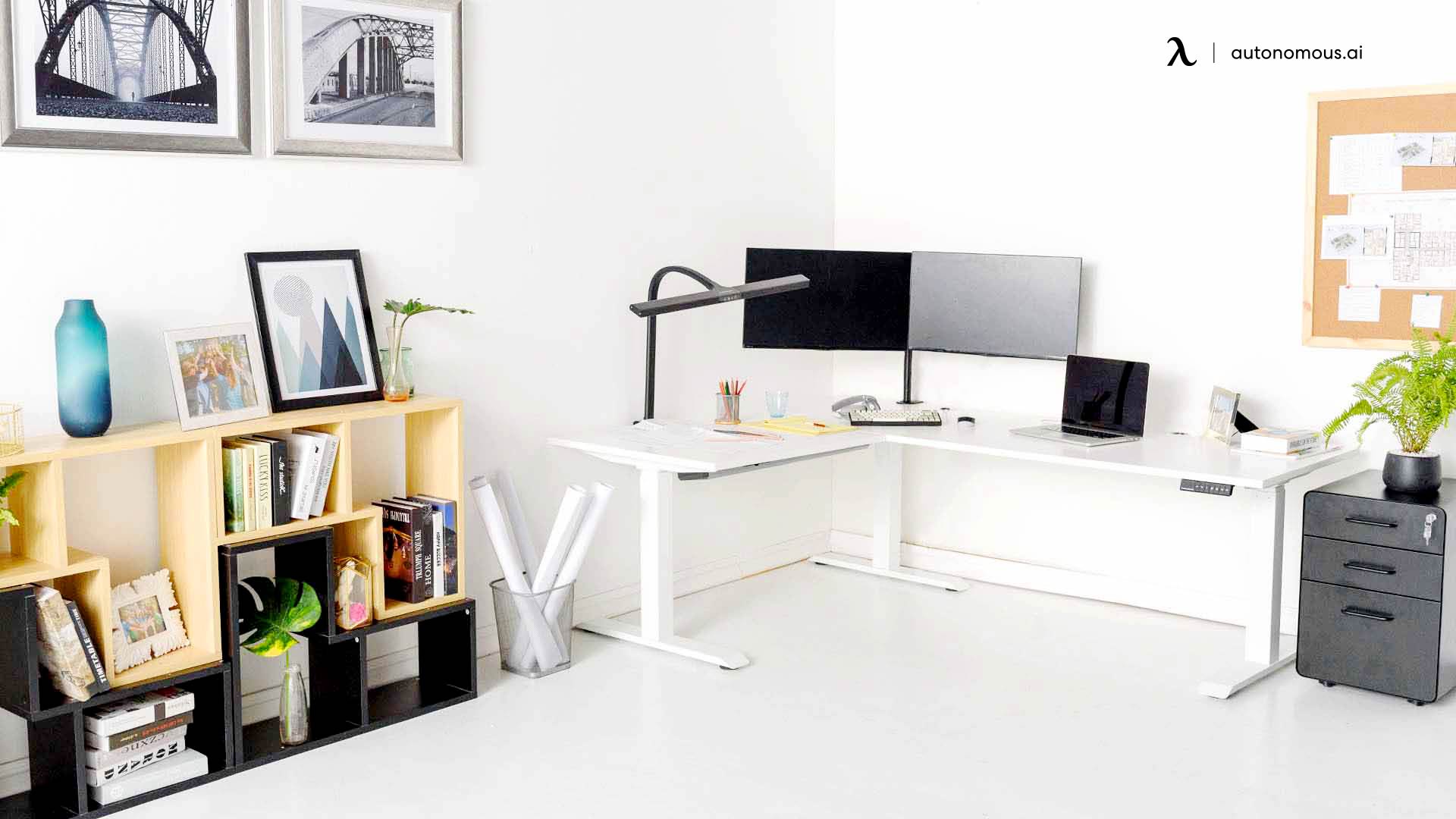 8. Add a Built-in Wall with a Floor Ceiling Desk and Storage Combination
Built-in walls with multiple shelves are great for increasing your office storage. They help you have a light and bright office where you can avoid clutter easily. In addition, this is one of those 10x12 office ideas that help you have the ideal minimalist office setup. The rest of your room feels more open and airier that keeps your mind open and your productivity levels high. 
 9. Place Your Desk in the Center of The Room
Placing your desk in the center of the room and adding built-in walls with shelves can be a classic way of designing a 10x12 home office. Having a desk placed in the center gives you more space on walls for storage. Having such a layout allows you to create a luxurious office space with a cozy chair and wooden interior with a fireplace if you like. In addition, you may also like investing in some home office wall décor.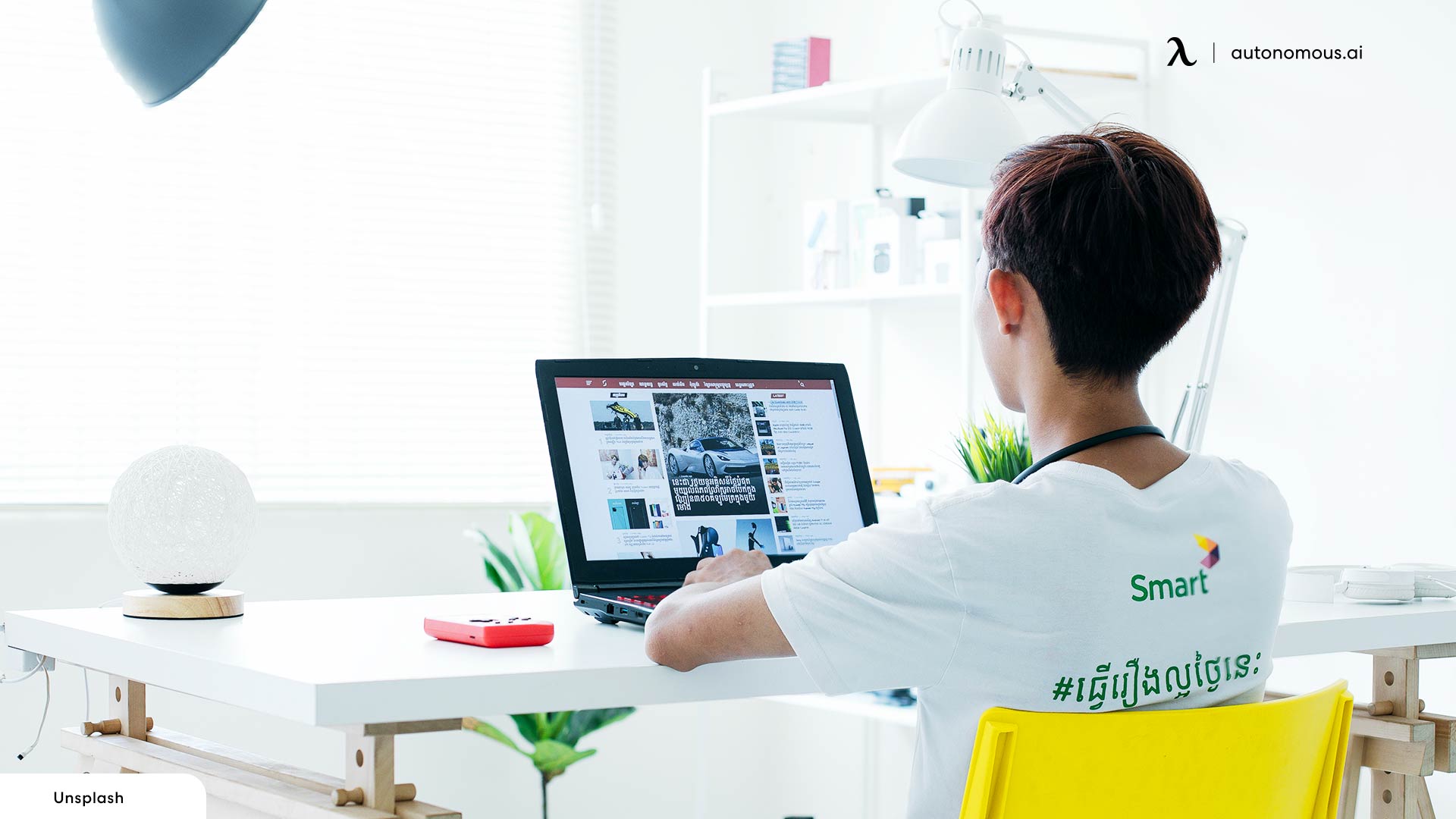 10. Set Your Desktop Area Below the Window
Natural light is great for your productivity, so placing your desk closer to the window is great for your office work. Thus, you may think of placing your desk below the window to enjoy the breeze and sound of nature while working. 
EndNote
If you are short on space, it doesn't mean that you can't go stylish. The 10x12 office ideas that we shared above can help you have a holistic work experience. So, choose any of them and create your stylish 10x12 office layout today.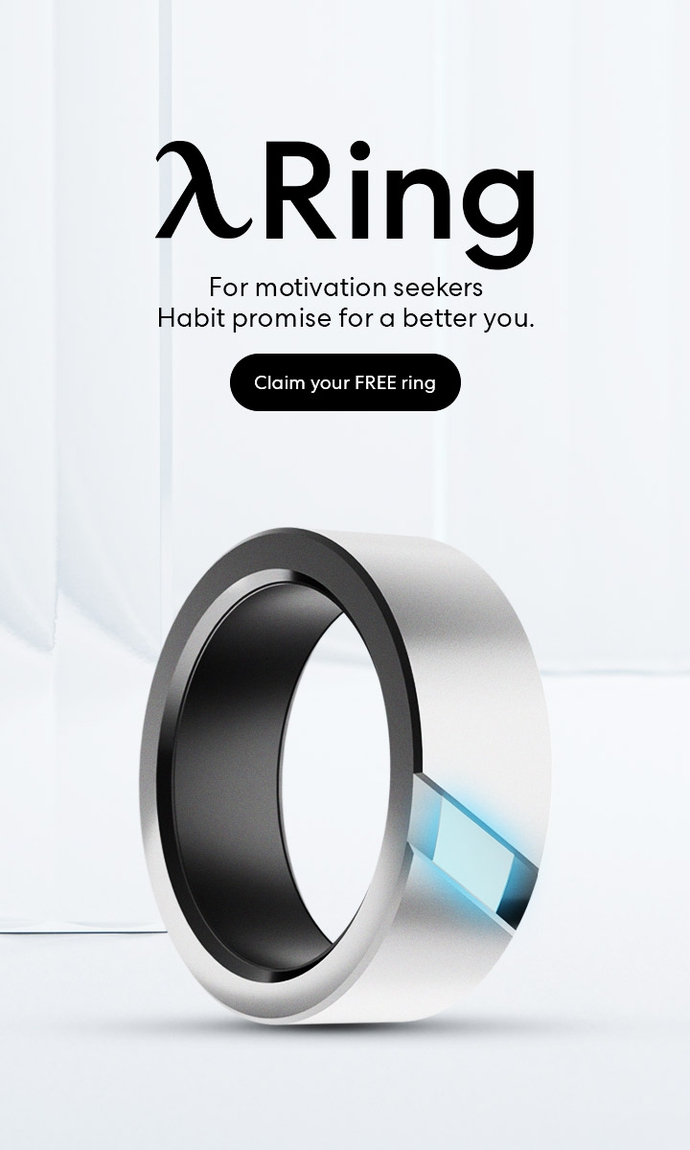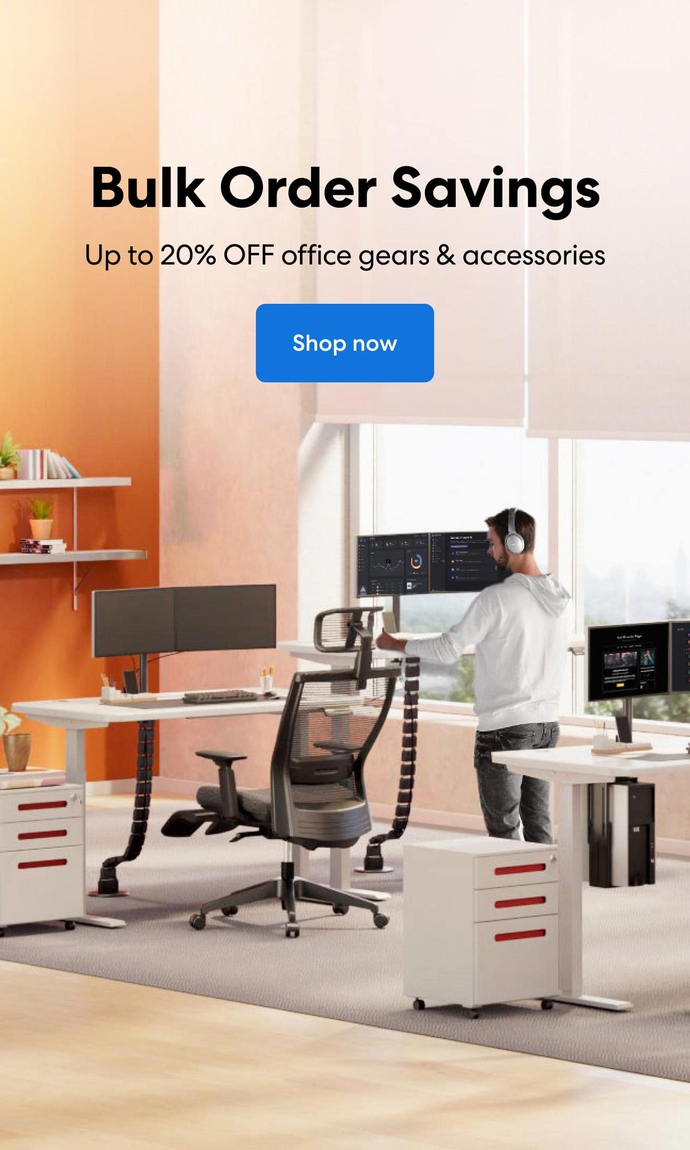 Subcribe newsletter and get $100 OFF.
Receive product updates, special offers, ergo tips, and inspiration form our team.