Workplace Inspiration
Masculine Basement Office Ideas and Decorating Tips

Autonomous
|
May 10, 2023
490 Views
The remote work industry has exploded in the past few years. Nowadays, numerous men are looking for different basement office ideas to see if they can revamp one of their rooms and turn it into the ideal masculine workplace. 
Even though it takes a while, you can turn your basement into a sanctuary for work. Nonetheless, you'll have to consider different factors, buy the ideal furniture, and make sure everything matches your style and personality. 
If you're looking for big/small basement office ideas, you've come to the right place! 
Is a Basement Office a Good Idea?
People who've spent some time working from home know it can be a more challenging task than many assume. 
Distractions could be endless, and you'll most likely lose concentration at some point. If you're not a naturally focused person, you might end up taking too many breaks. 
Plus, having family around could worsen the situation. People doing stuff, watching TV, or even napping could tempt you into trying the same even though you have things to finish. 
Kids can be a diversion too, and when you're working from home, they seem to want to stay by your side all day. 
However, turning your basement into a home office could be a way to overcome many obstacles. 
Basement home offices give you numerous advantages, the first being that you can separate your workspace from the rest of your home. 
With basement home offices, you'll also be able to reduce the noise around you and cut down some visual disturbances. Plus, you'll benefit from some unused space in your property, which is also very convenient.
How to Transform Your Basement into a Home Office?
Whether you spend a few hours doing home-office work or are a completely remote worker, turning your basement into a home office could be the ideal solution for many issues. 
However, to create the ideal environment, you'll have to put in some effort. Here are some fantastic home basement office ideas: 
Do a Quick Inspection
The first step must be to inspect the space you have available. Check the place's stability and consider doing renovations. Some people, for example, add an emergency exit (such as a window) or waterproof their place. 
You should also check the floor and the ceiling for leaks or similar issues. If there's a problem you need to address, you'll have to do that before decorating the place.
Your basement office setup must benefit you in every single way, so you shouldn't spend any time in a potentially dangerous structure. If there's something to fix, do so, and then proceed to the next step. 
Consider Noise and the Entrance
Even though numerous workers just use their basements to complete their daily tasks, many others have wholly embraced the trend of turning the space into a fully-fledged office where they can meet with clients. 
You'll have to think about what you're planning to do in your basement. If you'll have clients, you might not want them to go down narrow wooden stairs. 
In that case, a separate entrance might be necessary, so you'll have to build that before decorating your surroundings.
On the contrary, when putting together your basement office setup, you may realize you don't need a separate entrance. However, you may want to renovate the stairs, which also takes time. 
Getting away from the household noise is also one of the most important perks of turning your basement into a home office. Nonetheless, you must think about what you want to do with the rooms next to that one. 
If you're planning to turn them into entertainment or game rooms, you'll need some sound insulation - there's no point in moving to the basement if noise will distract you in there as well!
Taking Advantage of the Available Space
You can make a plan for your basement office setup by grabbing a piece of paper and sketching out how you'd like to distribute the space. 
Then, you can use old furniture to cover the area and have an idea of how much space you'll have left. Remember: you'll have to do this before even thinking about beginning the construction process. 
The crucial part of this is to create a basement office design that works for you, regardless of the place's size. 
At the same time, you should pick the decor you're planning to use at the beginning, not at the end. 
In many cases, space is a limiting factor. However, don't worry because there are numerous basement office ideas you can incorporate. You just need to make the most of what you have. 
You Need Both Functionality and Style
If you're turning your basement into a home office, you'll need to make sure it's functional but also a beautiful workplace. 
Aesthetically pleasing workplaces can lift your mood, motivate you, and boost your productivity. However, you must choose wisely and adequately pick what you're incorporating into your basement office setup, especially if you don't have much space available. 
A lamp, for example, can be functional, and you can also choose a beautiful model that fits the style of the rest of your surroundings. Overall, choosing what you'll add to your basement office setup is one of the essential stages, so make sure you give it enough thought. 
Think Outside the Box
There are a lot of details you'll need to handle when putting together your basement office setup. How many power sockets do you need? Should you have a bathroom? What types of storage options will you get? 
Even though it might sound overwhelming at first, you can take things slowly and make a list of everything you'll need to decide. Once you do, you can start buying your furniture and office items! 
Masculine Basement Office Ideas
Some men believe all they need is a sit-stand desk, an ergonomic office chair, and a laptop. They're wrong. 
On one hand, they're not giving themselves the treatment they deserve. Secondly, since they're blurring the line between work and leisure time, they're making it harder for themselves to complete all their to-dos. 
When you incorporate different masculine basement office ideas, you know that each time you go in there, you'll get things done. 
Your space has to be separate from all distractions, clutter-free, and ready for you to get down to business. 
Also, it must resonate with your personality and sense of style, and lastly, it should make you feel proud because it's your workspace - a cave for you to be ultra productive. 
Fortunately, there are numerous ideas when it comes to putting together masculine basement offices. Take a look: 
Go for a 'Mad Men' Style
The TV show aired decades ago, but its masculine aesthetic made it famous, and that style has remained popular until now. Think books on the wall, a stocked bar, leather, and wood furnishings. 
Since you're working from your own basement, you don't necessarily need to break the bank. However, it wouldn't hurt, either, especially if you want to get the best home office accessories. 
Overall, don't be afraid to go for a completely old-school look when you're putting together your basement office setup. 
Your Desk Matters
The table you add to your basement is probably one of the most crucial pieces of furniture you'll get. 
A smart desk, for example, could entirely change your experience because you can adjust its height and make sure its settings match your needs. 
Your desk must properly blend in with the surroundings because it'll be the design's focal point and probably the most functional item you'll have in there. 
The correct desk can set your mood when working and could even determine the tone of your home office wall decor. Therefore, you must make sure it blends in and gives you enough room to go through all your to-dos in an organized fashion
Your Furniture Is Also Important
It's funny to think how the wrong sofa could completely break the look of a room. However, it's true. 
Ergonomics and comfort are essential, so you'll need top-notch furniture pieces for your home office setup.
You can't get work done if you don't have the best ergonomic chair. Plus, you also don't want your clients complaining about being uncomfortable. 
Opt for elegant, sleek, and masculine furniture that ensures an equal measure of sophistication and comfort. 
Designate a Meeting Area
Many basement office ideas include an area for meetings because you'll most likely see clients at some point. 
If you don't have much space, you can go with the classic two-men-across-the-desk look. Nonetheless, consider other options too. 
Talking across a desk could make the conversation feel distant or even somewhat awkward. Therefore, if you have the space for it, you should designate a specific area solely for meetings. 
Colors Are Essential
Luckily, the modern age has allowed workers to have numerous basement office ideas to choose from, especially when it comes to colors and textures. 
Nowadays, there's everything from burgundy to dark leather, deep navy blue, and soft grey. You can choose the palette you want depending on what fits your personality and style. 
Naturally, you should avoid colors such as yellow, pink, orange, and purple, even though they can be tempting. Overall, the core message you want to transmit is that a man of distinction works in that basement, so the color palette must help you achieve that. 
All Details Are Important
A basement office is much more than just a man's workspace. It's a testament to your style, personal interests, and taste. 
Consequently, every detail counts, and you should use them to your favor, taking advantage of them to unify the aesthetic. 
Every piece of decoration you add must go through the proverbial magnifying glass first, and you must make sure that it fits the overall aesthetic and color scheme. 
When you ensure that the decor syncs with the walls and furnishings, you not only reinforce a uniform style but also reveal something about your taste and personality. 
Everyone Loves a View
Don't take things for granted if you're lucky enough to have a window with a good view. Instead, use it to its full potential. 
You should always take the view into account when putting together your basement office design and change it accordingly. 
Cityscapes, for example, often go well with minimalist or modern home offices. On the contrary, you should go for a rustic vibe if you can see outdoor landscapes. 
Even though most people don't have a window with a view of their basement, some lucky folks do. Make it part of the space if you're able to! 
Almost Everyone Loves Good Alcohol
It might be an old-school thing, but there's just something masculine about good liquor. You should always keep a good supply nearby in case the occasion calls for it. 
Furthermore, the bar should match the vibe of the space. Even though not all your clients might want a glass of single-malt Scotch, many of them won't forget it. 
Incorporate the Right Accessories
The best tech accessories can completely change the way you work, especially when you have to do everything at home. 
If you're revamping your basement, you'll have to adapt its connectivity alternatives to the tech items you include. Make sure you have enough power outlets and charge docks and you'll be good to go.
Go for a Completely Different Option
In some cases, a basement home office might just not be the right thing for you. If that happens, you can always turn your space into a room for entertainment or relaxation. 
Everything's not lost if you say goodbye to your basement office. There are different affordable prefab homes you can look into, and they can be just as functional and beautiful as renovating your basement. 
Final Thoughts
A masculine basement home office is probably what many men dream of when they think about working from home. 
However, putting together the perfect one could take time. Moreover, you'll have to consider different factors before designing it and make sure the items you're buying fit your personality and style.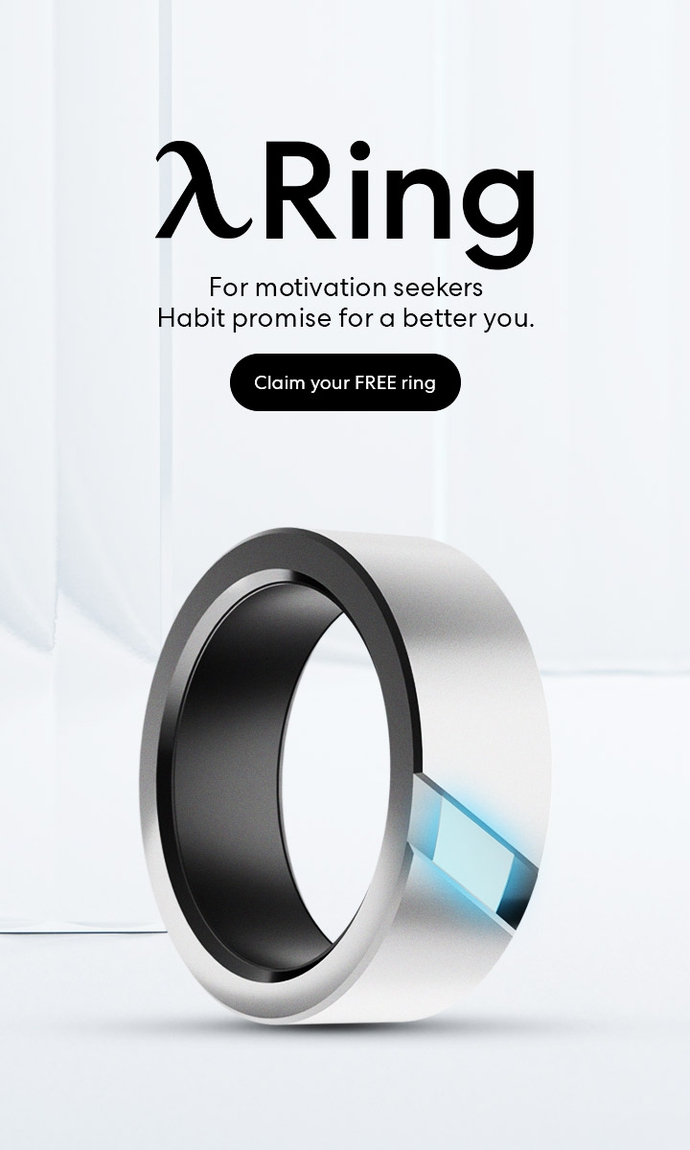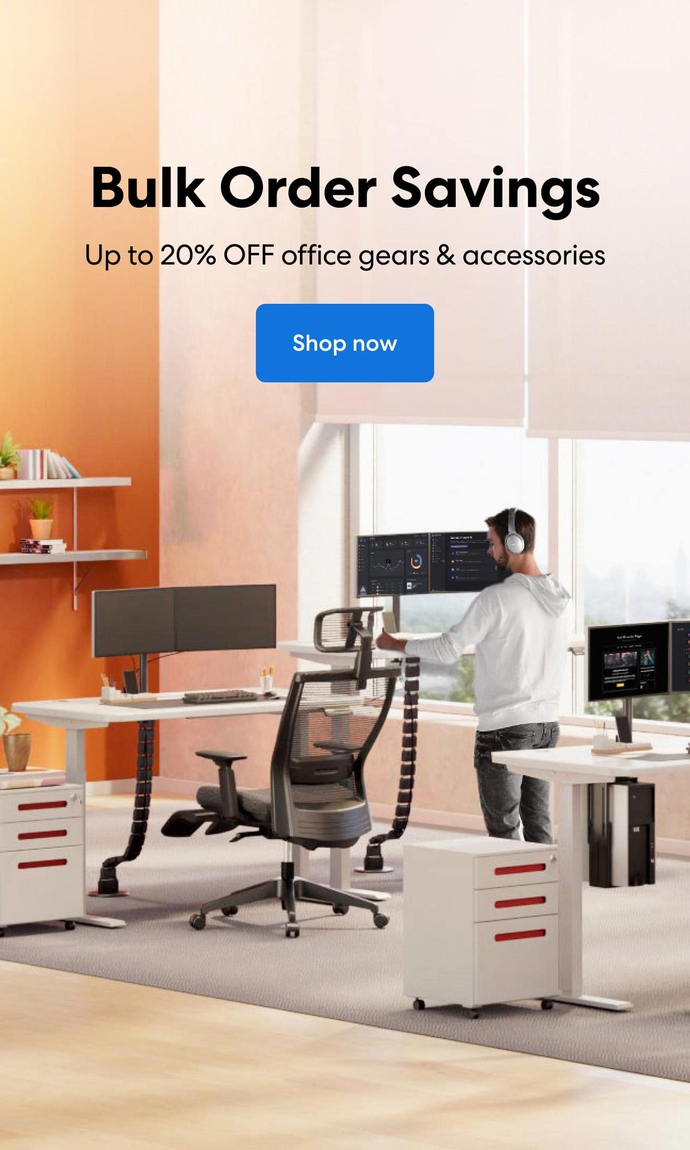 Subcribe newsletter and get $100 OFF.
Receive product updates, special offers, ergo tips, and inspiration form our team.