Smart Products
Revamp a Study Room with Adjustable School Desks | 10 Options

Autonomous
|
Jul 18, 2023
510 Views
School desks can make a difference in study rooms. Whether for kids or adults, these areas must be comfortable enough. Also, a well-designed setup with the right accessories can boost productivity and improve concentration. 
However, if you're looking for a desk for your school or home, you'll find many options! There are hundreds of models on the market. How can you know which one is the perfect one? Well, you've come to the right place! 
Besides key information on the benefits of revamping a study room with an adjustable school desk, you'll find a review of the top 10 options to consider this year. Read on! 
Why Should Schools Invest in Adjustable School Desks for Students?
Did you know children spend over 60% of their school day sitting? That's a long time! Unfortunately, this practice can cause physical discomfort and even health problems if not addressed promptly. 
Sitting for too long can increase the risk of chronic health problems, including some cancers, diabetes, and heart disease. It can also have a negative impact on people's mental health. 
However, experts have discovered that height-adjustable desks could be the ideal solution to make a study room perfect for all students and even office workers. 
Height-adjustable desks can double as sit-stand tables for students who spend too much time in their classrooms, which means users can reduce their sitting time. 
If you use a height-adjustable desk, you can sit for a few hours or stretch out a bit after a long day to avoid discomfort and other problems that affect your body. 
Considering these facts and benefits, schools may consider adjustable desks to offer comfortable furniture to students and reduce potential health problems related to prolonged sitting.
Comprehensive Review of the 10 Best Adjustable Desks
Now that you know why an adjustable desk could be the perfect addition to a study room, it's time to answer another common question: Where can you buy the best models? 
You can also find that information here! This article lists the best school desks and reviews each model to help you make a sound decision. 
1. Autonomous SmartDesk Commercial
Ideally, an adjustable school desk should serve multiple purposes. That's why you should consider the Autonomous SmartDesk Commercial. This model has been designed and engineered to fit any workspace.
In addition, this computer desk for school makes ergonomics in study rooms effortless. Students will enjoy greater productivity and less physical discomfort when using their workspaces.
The Autonomous SmartDesk Commercial is a great option for larger businesses or those looking to purchase standing desks in bulk.
Its generous height range, quiet operation, and anti-collision technology make it a safe and comfortable workspace for users of different heights and preferences. This desk also comes with multiple customization options! 
2. Autonomous SmartDesk Pro
Overall, the SmartDesk Pro is a great option if you want a highly adjustable and modern standing desk. Thanks to its impressive height range and programmable settings, it's so easy to switch between sitting and standing positions throughout the day. 
Also, this smart desk has a solid steel frame that provides stability and durability.
3. Autonomous SmartDesk Core
Autonomous' best-seller, the SmartDesk Core, is another computer desk for a school worth considering. It stands rock solid at any height, providing a sturdy surface to work on. 
Also, this home standing desk has been built to last and comes in different shapes and sizes. All students will love it!
4. Autonomous SmartDesk Corner
Autonomous also offers the SmartDesk Corner, which has been designed to provide a spacious and flexible workspace for students who need more room to work. 
It's the best homeschool desk for those who don't have enough space in their houses. Schools can also use this model to leverage every corner of their classroom.
5. Skyline Decor Electric Height Adjustable Standing Desk
The Skyline Decor Electric Height Adjustable Standing Desk is an ergonomic computer desk for a school. It has touch control designed to improve productivity and promote healthy sitting-standing habits. 
If you're looking for computer desks for your school, this model could be a great option!
6. Aiterminal Standing Desk: Electric Adjustable Height
The Aiterminal Standing Desk: Electric Adjustable Height provides a spacious and comfortable workspace for individuals who work from home and students. 
Also, this adjustable school desk is eco-friendly and has a whole-piece desktop that provides ample space for two monitors and a laptop.
7. Mount-It! Height Adjustable Rolling Stand-up Desk
The Mount-It! Height Adjustable Rolling Stand-up Desk is a versatile standing desk designed to be used as a mobile computer/laptop station in various settings, including offices, homes, hospitals, showrooms, and classrooms. 
If combined with modern desk accessories, it could be the perfect piece of equipment for any study room.
8. Trio Supply House Power Adjustable Sit-to-Stand Desk
The Trio Supply House Power Adjustable Sit-to-Stand Desk is an electric stand-up desk designed to elevate your study room.  
This computer desk for a school features a fully motorized lift that allows you to adjust the height from 29 to 49 inches with the push of a button, making it easy to switch between different ergonomic work positions.
9. Uncaged Ergonomics Essential Standing Desk
The Uncaged Ergonomics Essential Standing Desk is an affordable electric standing desk. It offers a solid and stable work surface for students. 
This school student desk comes with a memory keypad that enables quick and easy switching between sitting and standing positions. 
The Uncaged Ergonomics Essential Standing Desk is an excellent option if you want to revamp a study room without breaking the bank.
10. Kowo K303 Standing Desk: Drawer
The Kowo K303 Standing Desk is a versatile and functional desk you can use to create the perfect area for students. It has a solid steel frame that can lift 250-300 lbs with ease, making it suitable for heavy-duty use. 
Combined with practical study accessories, it provides an ample and functional working surface for students, whether they're at home or school.
Buy School Desks at the Best Price with the Autonomous Bulk Order Program
Are you interested in buying wholesale desks for your school? Autonomous offers bulk furniture at discounted prices! 
Thanks to its Bulk Order Program, Autonomous is an ideal option for schools and individuals looking to revamp a study room. 
If you purchase bulk furniture, you can save money and ensure that your study room is equipped with high-quality, ergonomic elements that promote productivity and comfort, helping all students succeed. 
Autonomous offers many products for bulk orders, including electric standing desks, ergonomic office chairs, and filing cabinets. 
You can find the perfect adjustable desk for your school and the best study chair in just one place!
These products are designed with user comfort and productivity in mind. Additionally, they have adjustable features that allow users to customize their workspace to their preferences. 
Autonomous products are also made with high-quality materials and come with a 10-year warranty, ensuring their longevity and durability. 
One of the benefits of buying Autonomous office furniture in bulk is the flexible shipping options. Customers can select their preferred delivery date to suit their schedule. 
Additionally, Autonomous offers assembly services for orders with over 10 units within California. You'll have everything you need to create the perfect study desk setup in no time! 
Overall, buying office furniture in bulk from Autonomous brings many benefits, including cost savings, high-quality and ergonomic products, and flexible shipping options.
Benefits of Using Autonomous Bulk Order Program
To sum up, here are some pros of buying furniture in bulk from Autonomous: 
Discounted prices for bulk orders
High-quality, ergonomic office furniture
Flexible shipping options with preferred delivery dates
Assembly services available for orders of 10 units or more within California
10-year warranty on all products 
Final Thoughts
An adjustable desk can be the perfect addition to any study room. These pieces of furniture are great for users who want to take care of their physical health and prioritize comfort. 
Additionally, school desks can help students be more productive and stay focused throughout the day. Therefore, they're great investments for institutions and individuals who want to create a study setup at home.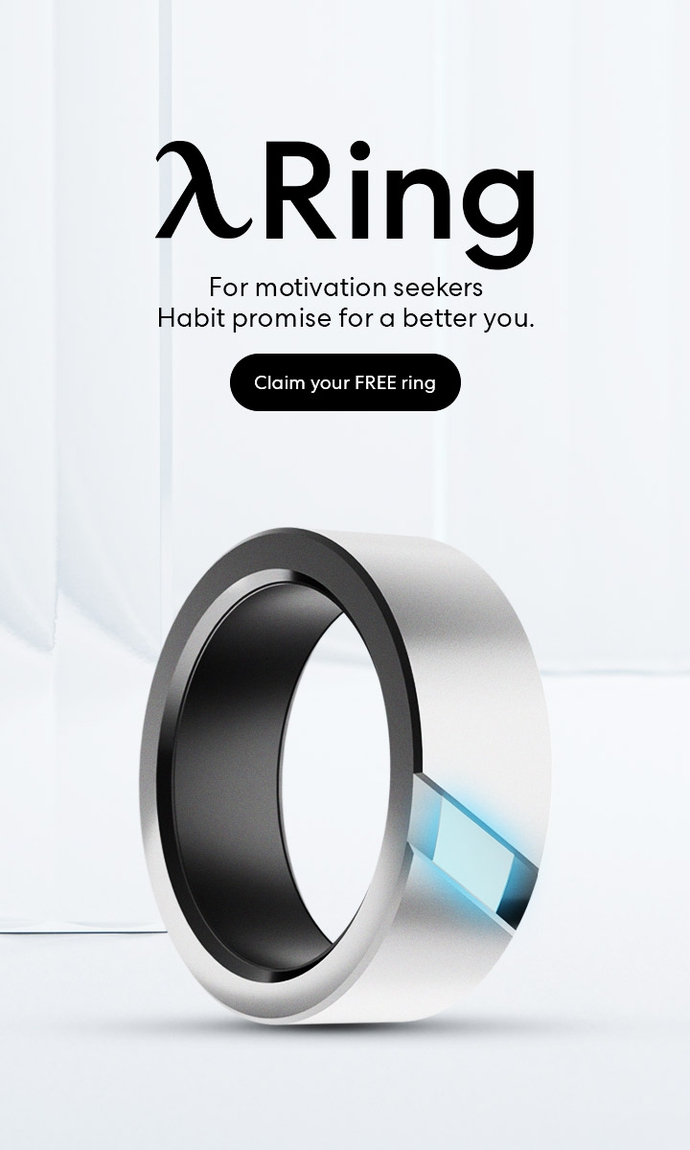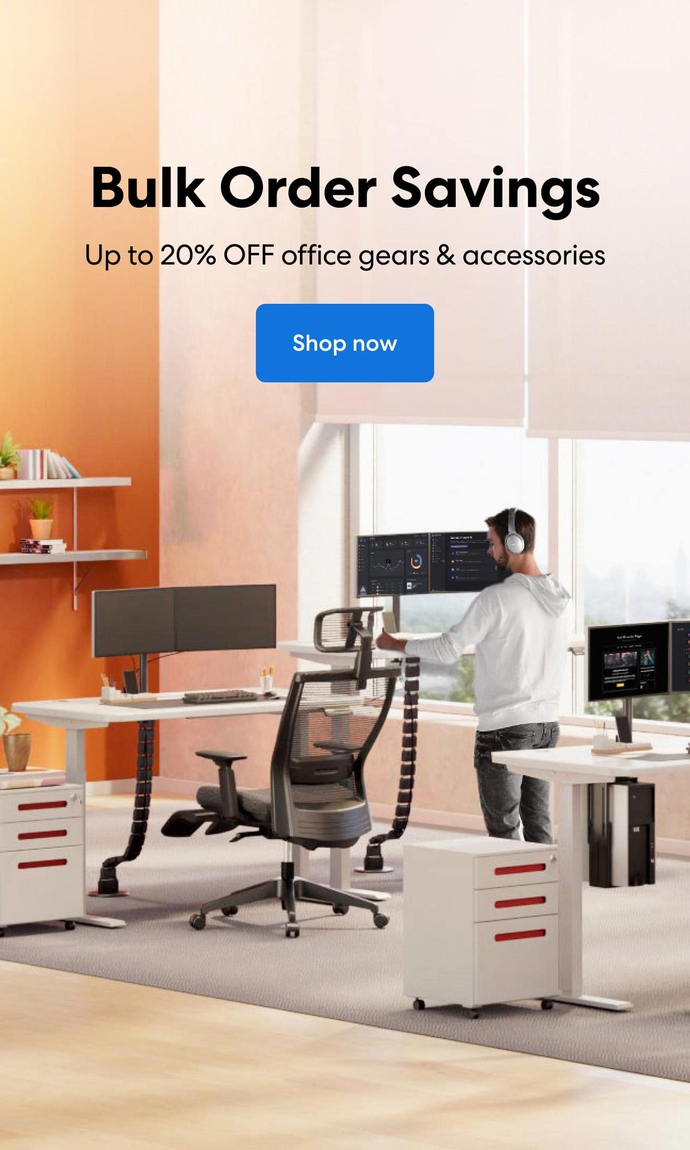 Subcribe newsletter and get $100 OFF.
Receive product updates, special offers, ergo tips, and inspiration form our team.