Smart Products
10 Best French Country Office Chairs for Your Choice

Autonomous
|
Dec 10, 2021
1,761 Views
Office chairs come in all shapes and styles, and French country office chairs can be a subtle way of adding more style to your home office without overloading it with too many elements. Plus, you don't have to have these items shipped from France as they're available pretty much anywhere.
French-style office chairs are both functional and stylish, and some of them also integrate ergonomic features to keep the user comfortable as they continue working on their responsibilities throughout the day. Therefore, these contemporary desk chairs can be an excellent addition to your home office if you'd like to bring a more stylish approach to them.
It can be pretty challenging to find the right office chair with so many options in the market, though. For that reason, today's post is dedicated to giving you ten of the best options for French-style office chairs that you can choose.
French country Office Chairs: 10 Options to Consider
1. Alida Task Chair
This French provincial desk chair has a stylish design that will keep you comfortable throughout the day. It includes swivel, casters and height adjustability. Its thick padding is excellent for those that usually spend long periods sitting.
Although this chair is quite good-looking, it has its downsides – which are present in most French-style desk chairs. It doesn't have armrests, and the backrest isn't optimized for extended sitting periods. However, a good heated lumbar support can help you if you suffer from low back pain.
2. Vintage Brown Leather Chair by Chesterfield Captains
This chair has a few improvements regarding the previous choice. It is wide enough to suit users of all sizes, and the wooden armrests will allow you to be comfortable as you continue typing on your keyboard. The swivel and casters will also make it possible for you to reach distant objects and move around the room easily.
The main drawback of this chair is the lack of height adjustability, so it may be a bit complicated to find the best position to work throughout the day.
3. Hayes Tufted Swivel Desk Chair
This next option is a desk chair that allows you free movement, and the thick padding allows you to be comfortable even if you sit for prolonged periods.
Although it is advertised in white color, you can choose from multiple colors and fabrics to match the style you utilize in your room. This chair is good-looking and quite comfortable. Since it comes with height adjustability and has a good backrest, we can say that the only drawback is the lack of armrests. Everything else is quite comfortable.
4. Cissel Ergonomic Velvet Task Chair
If you'd like to add a good-looking but stylish French country office chair, then this chair is a good choice. It has height adjustability and is optimized for ergonomic usage. Therefore, you can be sure that you will continue doing your tasks during your workday without feeling discomfort.
It is available in multiple colors, so you will be able to make it match the style of the room pretty easily. It's also a cost-effective option as it is available for under $100!
5. French Vintage Dining Performance Velvet Side Chair
This next option is quite comfortable and good-looking. It is available in multiple colors, grey and teal included. It is a bit more expensive than most of the chairs listed above, but you can be sure that you will be able to sit comfortably throughout the day without feeling exhausted.
This chair isn't equipped with ergonomic features, so it is more appropriate for small workstations where you don't need to move around too much.
6. Fleur 25.2" Wide Linen Armchair
This next option is from Kelly Clarkson Home and is available in two color options: gray and off-white linen and taupe and oak linen.
It is the perfect example of a French country office chair. It may not have a swivel, but the comfort is 100% assured as it is equipped with padding in all the right places. It's a good cross-legged chair that will become your best friend during those long work sessions. Plus, the design it has will blend in pretty well with the style you may have at your home office.
7. Rhea Dining Chair
Although this chair is advertised as a dining chair, the truth is that it works as a French provincial desk chair pretty well due to the swivel and casters it has equipped. It is equipped with comfortable padding, and its construction is durable enough for you to use it for several years. Its design can be a bit simpler than you would expect from the French Country style, but it doesn't have to be a drawback. You can take it as an advantage to make it match pretty well with your home office setup.
8. State Line Velvet Executive Chair
You can also find French country office chairs in their executive presentation. This option, in particular, has everything you need to be comfortable at your workstation: thick padding, armrests, high back and height adjustability. All these elements plus the French country style will make it the best option you can choose for your workstation.
It has lumbar support and a tilt lock for further comfort. It has a weight capacity of 275lbs, too.
9. Natchez Mid Back Tufted Task Chair
This French country office chair comes from Kelly Clarkson's home as well. It is a better option for smaller home offices. Plus, it is equipped with a tilt lock and ergonomic features that will keep your back fully supported at all times, regardless of how much time you spend sitting.
The tilt will synchronize with your movements, allowing you to be comfortable at all times. However, the only drawback this chair has is the lack of armrests.
10. Maybell Office Chair
This chair combines some of the best features we've mentioned in the list. It is equipped with comfortable thick padding, armrests and height adjustability for better ergonomics. Although it isn't the best chair for back pain, it is certainly one of the most appropriate options within this style you can choose for your office.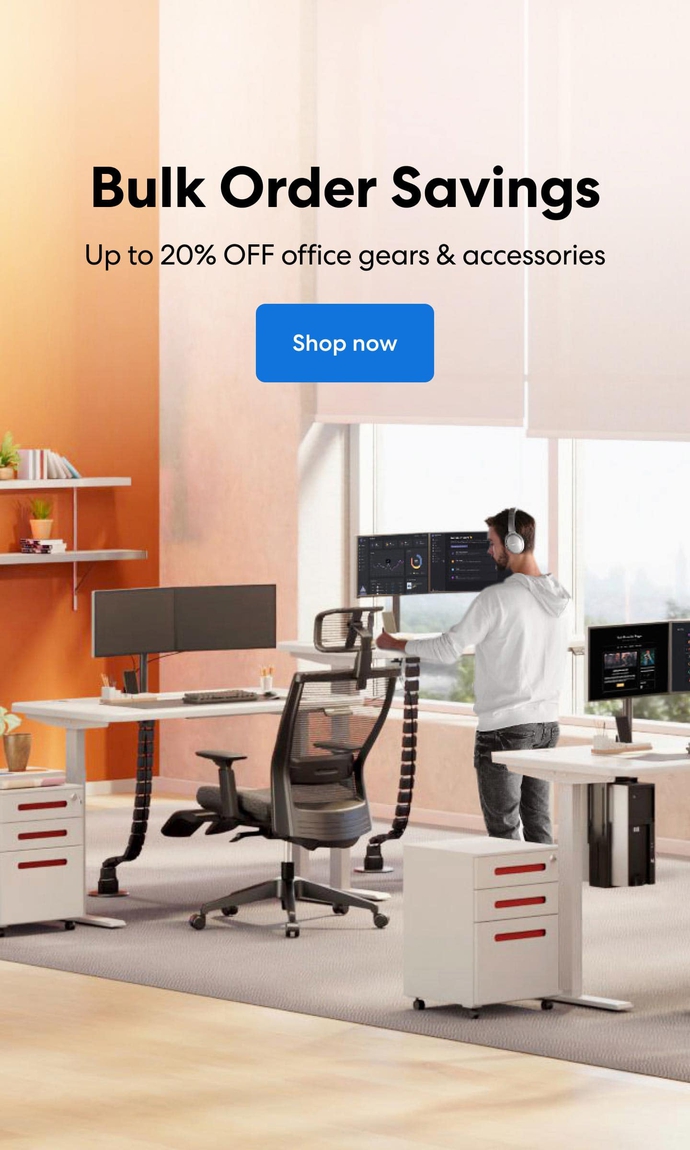 Subcribe newsletter and get $100 OFF.
Receive product updates, special offers, ergo tips, and inspiration form our team.