Workplace Inspiration
Wondering How to Style the Perfect Spare Bedroom? 10 Ideas To Try

Autonomous
|
Jun 2, 2023
377 Views
When you invite guests over, the room you offer them will say a lot about your house. This is why you need to always have some great spare bedroom ideas to fall back on when you want to create the perfect room for all your visitors. 
However, choosing the right spare bedroom décor is usually complicated because the room may have other functions during the times when you do not have guests in your house. 
You might, for example, be using your guest bedroom as a makeshift home office most of the time. This means you will have desks, chairs, and maybe even cabinets kept in the same room where your guests are supposed to sleep. 
If that is the case, you will need to rely on some innovative ideas for a small spare bedroom décor if your guests are going to be comfortable in that room. One of the most popular options these days is to buy an affordable office pod and use it as both an office and a bedroom. 
Autonomous has lots of small bedroom office combo ideas for you to try out. Read on for some awesome extra bedroom ideas to try out this year. 
10 Spare Bedroom Ideas for 2023
Although there are many great ideas for a spare bedroom décor out there, you have to consider your needs and the type of bedroom you have so that you can pick the best options. 
Usually, the size of the room is the biggest obstacle between you and the spare bedroom ideas that you may want to implement. However, you may find the following ideas for small spare bedroom décor very useful: 
1. Keep it Cozy
There is nothing like a warm cozy bedroom on a cold winter night. Your choice of décor will go a long way in making your spare bedroom look and feel cozy and comfortable. If you and your guest are going to spend most of the day sightseeing or doing other physical activities, they will appreciate coming back to a comfortable bedroom at the end of the day. 
If you are wondering how to make your bedroom feel cozy, consider how hotels decorate their rooms and use that as inspiration. Invest in high-quality bedding and comfortable pillows.
2. Try Some Risky Designs
You may feel reluctant to try some of the risky décor ideas you have in other public areas of the house, but the spare bedroom is the perfect place to experiment. Since it is a room that is not used as much as other rooms in the house, you can try out any ideas you have without having to worry about how they will affect the rest of the house. 
3. Add a Sitting Area
Does your spare bedroom have some extra space that you do not know what to do with? You could add some extra spare bedroom décor, such as a couch or a few chairs for your guests to sit on. 
Some rooms even include a TV and entertainment area, but you do not even have to go that far. A simple sitting area with some books or magazines would be a great addition to your room.
4. Buy Practical Furniture
When considering various ideas for small spare bedroom decorations, always remember that choosing practical furniture is important. While you want your guests to be impressed by your sense of style, you also need to make sure that the furniture you buy is the kind they can use without difficulty.
5. Include Some House Plants
One thing your spare bedroom should always have is one or two houseplants. Not only do house plants add color and style to a room but the right plants can also improve the scent of the entire area. 
There are many great house plant options for you to consider. Some are valued for their beautiful colors, while others are said to bring good luck to the household. Some great examples to buy are a money tree, Philodendron, staghorn fern, orchid, peace lily, and string of hearts. 
6. Buy Quality Shades
Your spare bedroom needs to have a great set of shades because this is one of the things your guests will immediately notice when they enter the room. 
Consider which direction your spare bedroom is facing before deciding which shades you need to buy. If the room receives a lot of direct sunlight, you will have to get very thick shades so that the extra light does not disturb your guests. 
Light-blocking shades are also a good idea if you have guests visiting from a different time zone. Until they get used to the local time, you will have to ensure that they can completely block out the sunlight when they need to. 
7. Provide Lots of Blankets and Throws
Rather than waiting for your guests to remark on how cold the nights are before giving them extra blankets, always make sure the guest bedroom has all the throws it requires. If your guests are visiting in the warmer months, keep some extra blankets in the guest bedroom closet anyway, and make sure your guests know where to find them.
8. Try Some Playful Wallpaper
You can use the guest bedroom as a place to try out some new wallpaper designs. There are many colorful and playful designs that your guests will enjoy. While this kind of décor may be too much for rooms that are used daily, your guests will love it during their short stay. 
9. Add Different Lighting Options
You have no way of knowing what kind of lighting your guests will want. Do they prefer a bright overhead light or would they rather use just the reading light? 
A good idea is to use both options. Every room in your house needs to have a bright primary light that is high enough to cover all corners of the room. When that is in place, you can consider installing a cooler table or floor lamps so your guests can use a lower light setting if they want.
10. Choose the Perfect Color
You need to be very careful with the paint job because the color of a room is strongly linked to the overall mood. Great colors for guest bedrooms include warm tones, such as terracotta. 
The ideal color tone should be warm and inviting so that your guests will feel immediately welcome. Avoid very bright colors because studies suggest that such color tones are not ideal for restful sleep.
Why Don't We Build a Spare Bedroom in the Home's Backyard?
Instead of worrying about where you are going to be working when you are at home, or where your guests will sleep when they visit, you could simply construct a backyard ADU to fulfill all your needs. 
As long as you have the extra yard space required, a wooden shed can be a very useful addition to your property. Building one is a lot easier than you may think if you have the right material and go for a simple and practical design. 
If you are looking for useful spare bedroom ideas, consider the following benefits of having an ADU spare bedroom: 
You can have a separate building to work in that is quiet and private.

Adding an extra structure to your property will increase its market value.

If you live in a noisy neighborhood, a 

soundproof sleeping pod can be the ultimate place to relax and get some work done.

At Autonomous, you can find good quality ADUs at affordable prices.

A well-designed ADU will improve the look of your yard.

Giving your guests a separate place to sleep in will provide them with a lot of privacy.

Small ADUs are easy to install.

Your ADU can come with a wide range of accessories and furniture items that will allow you to use it as an office or guest bedroom.
Autonomous ADUs That Are Perfect Spare Bedroom Options
With the right combination of office furniture, spare bedroom décor, and shed floor ideas, you can use your ADU for anything you can think of. At Autonomous, you can find a wide range of awesome ADUs available at affordable prices. 
Here are three great options for you to consider: 
1. StudioPod
Are you looking for a private place to work where you will not be disturbed by your family members? The StudioPod from Autonomous is a great option, weighing just 2.9 tons. This work pod is easy to transport and set up anywhere you want. 
When you buy the StudioPod from Autonomous, it will come with a sofa bed, foldable coffee table, TV stand, bookshelf, desk, and closet. The work pod consists of a steel frame, plywood covering, and other high-quality materials. 
Unlike other work pods, this prefab studio does not have huge panoramic windows on the side. It is built to maximize your privacy while you work. This means once you close the door, you can forget the outside world and focus on the work you are doing. 
The StudioPod has enough space for you to use it as more than just a simple office. There are so many other uses you could try, such as adding some extra furniture and renting it out whenever you are not using it as a guest room.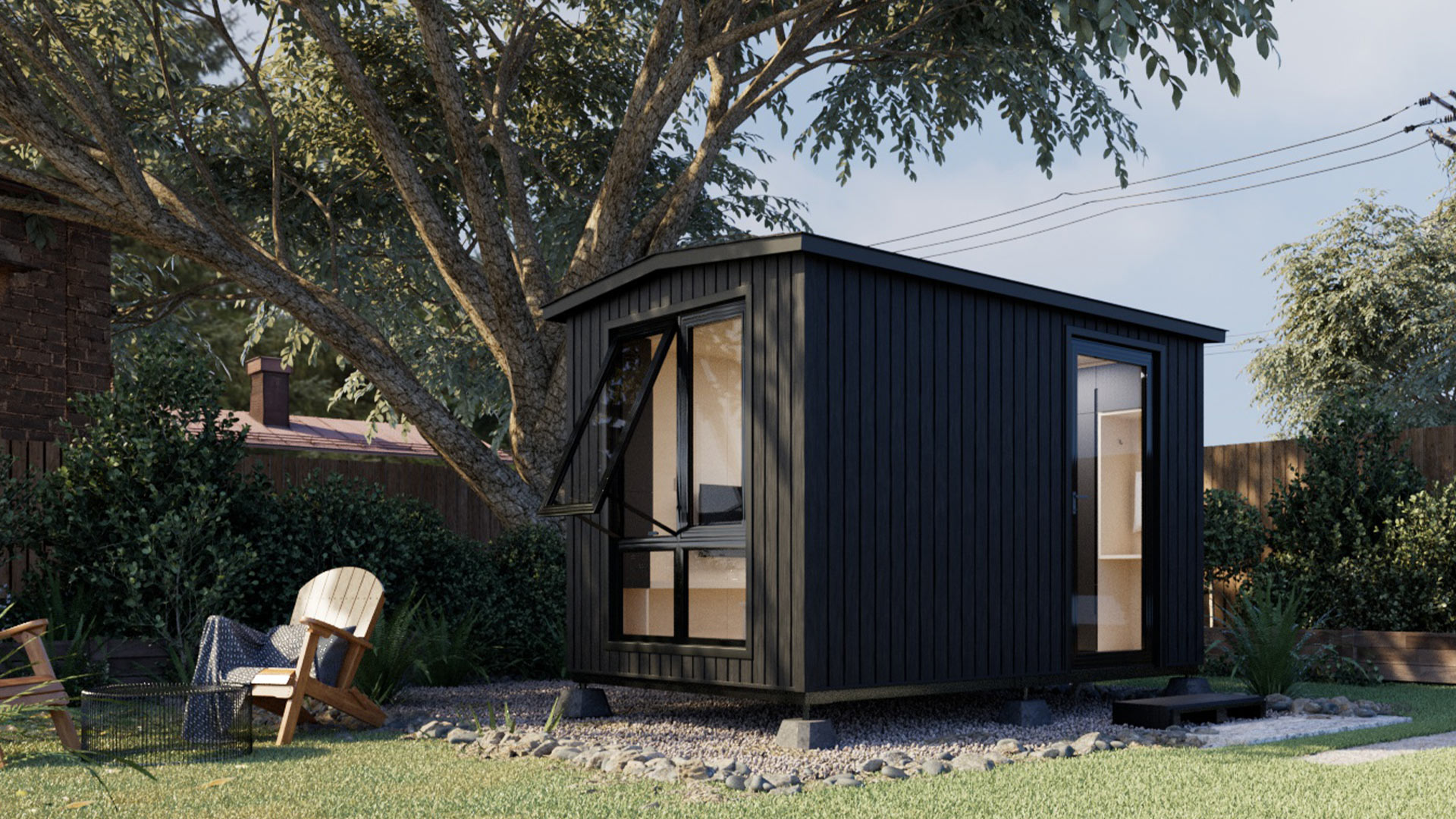 Dimension
8'4"W x 12'6"L x 9'10"H
Floorspace
105 square feet
Ceiling height
7'3"
Weight capacity
2.9 tons
Pedestal
18"W x 43"L x 7"
Window & door material
Powder-coated aluminum,  5/16" tempered glass
Material
Siding: plywood 1/2", steel frame, honeycomb paper, plywood 3/8", bitume, housewrap, vinyl siding
Roof: roof shingles
Floor: plywood
Pedestal: steel frame & wood plastic composite
Electrical devices
RCB, Wall outlet, Ceiling light switch, Ceiling light, Ventilator switch, Ventilator, Ethernet wall port, 66ft power cable with 2 connectors
Include
Optional: Cabinet, Desk, Small & Big Bookshelf, TV Shelf, Foldable Sofa Table, Convertible Sofa Bed. Always included: Electrical Cabinet
Power input
Maximum voltage : 110V AC (US standard)
Maximum current : 25A
Maximum power dissipation : 2750W
2. WorkPod
The WorkPod is a prebuilt ADU that can easily be assembled in just a few days. It is well insulated to allow you to work in comfort even in places where the weather can be very hot or cold. In terms of size, the WorkPod is just the right size to avoid breaking any building codes in most localities. 
If you are planning on using the WorkPod as a home office, one of the things you will immediately appreciate is the awesome soundproof insulation that allows you to shut out all noises that would normally disturb your work. It has wide windows to allow a lot of natural light, which creates the ideal environment for you to work in for long hours.
The WorkPod comes fully equipped with everything you would expect in an office pod for home use. Inside this shed, you will find a SmartDesk Connect, ErgoChair Pro+, cabinet, bookshelf, dual monitor arm, and more. This means as soon as your pod has been delivered and installed, all you need to do is step in and get to work. 
No matter where you live, you can rest assured that the WorkPod will be able to handle the terrain and the weather with ease because it has been rigorously tested to meet strict industry standards. 
Dimension
8'6''W x  11'9''L x 11'H
Ceiling height
6'10'' to 9'4''
Window material
Wooden frame, 5/16" tempered glass
Door material
Anodized aluminum frame,  5/16" tempered glass
Material
Siding: bitumen, housewrap, vinyl silding
Roof: bitumen, housewrap, shingles roof
Floor: plywood
Balcony: composite wood
Include
Optional: SmartDesk Connect, ErgoChair Pro+, Dual Monitor Arm, Cable Tray, Steel Cabinet, Anti-Fatigue Mat. Always included: Electrical Cabinet & Bookshelf
Floorspace
98 square feet
Capacity
2.9 tons
3. WorkPod Lite
The WorkPod Lite is the smallest of all the pods reviewed here, which makes it the ideal solution if you have limited space to work with. Although this small pod does not come with any furniture, you could easily add a small desk for bedroom use and you will have yourself a great office space that can be converted into a sleeping area. 
Besides being smaller and having no furniture, the WorkPod Lite is just as great as the bigger pods in terms of quality of materials and design. It has just enough space to allow you to set it up as a bedroom, yoga studio, office, gaming room, or just about anything else you can think of. 
Inside the WorkPod Lite, you will find multiple outlets that are already pre wired so all you will need to do is plug it in and it will be ready for use. With a steel foundation, plywood walls, honeycomb paper, and other materials, this is an all-weather pod that you can use anywhere.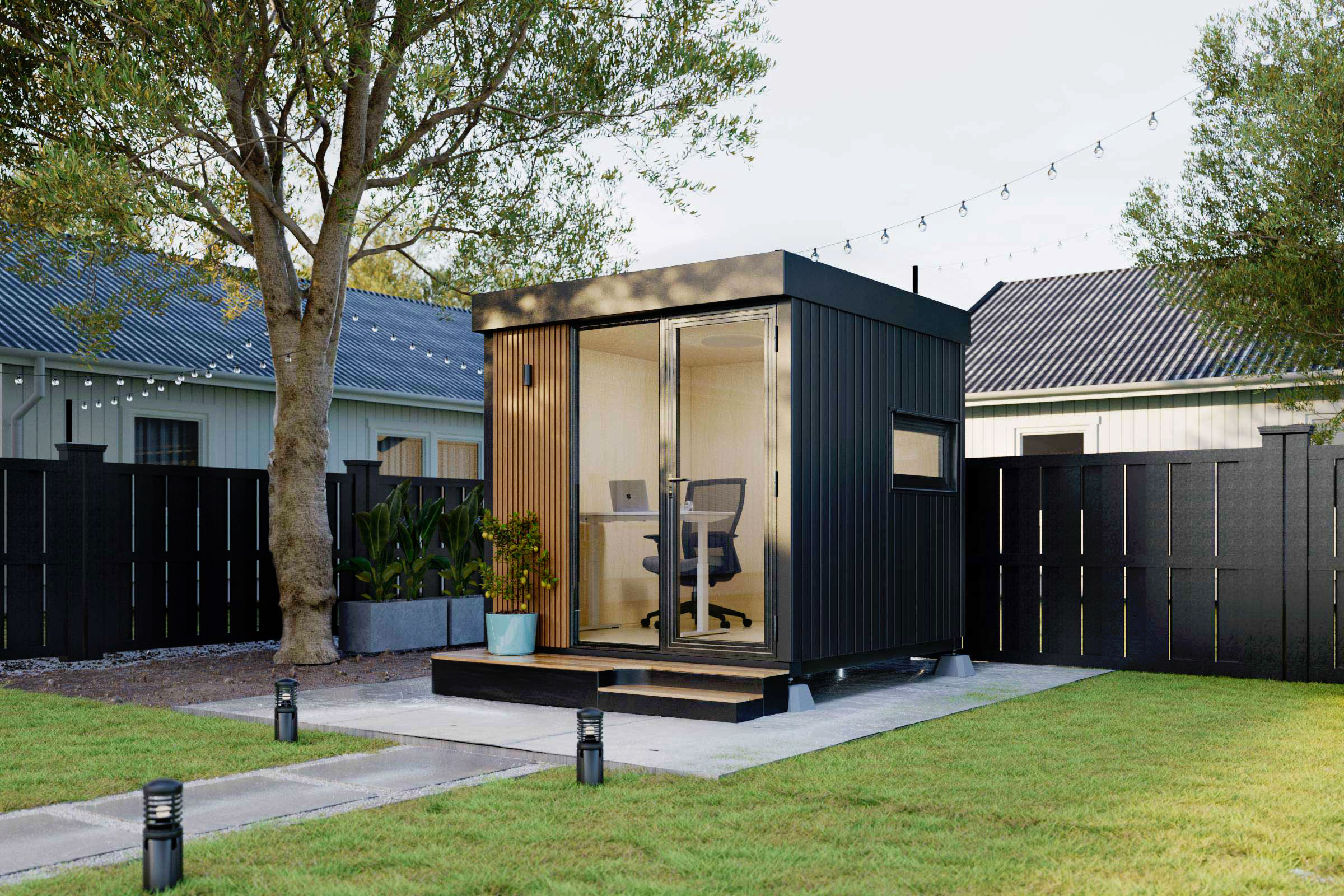 Dimension
8.7"W x 8.12"L x 9.3"H
Material
Window and door: powder-coated aluminum, 5/16-inch tempered glass
Siding: plywood 1/2-inch, steel frame, honeycomb paper, plywood 3/8-inch, bitume, housewrap, vinyl siding
Roof: metal roofing
Floor: plywood
Balcony and Pedestal: steel frame and wood plastic composite
Pedestal
24"W x 103"L x 9"H
Electrical devices
RCB, Wall outlet, Ceiling light switch, Ceiling light, Wall light, Ethernet wall port, 66ft power cable with 2 connectors
Weight capacity
2.3 tons (including Pod body)
Floorspace
80 square feet
Ceiling height
7.3-inch
Final Word
Your search for excellent spare bedroom ideas ends right here! These three work pods from Autonomous are designed to provide you with the ideal space to use in whatever way you can think of. You can easily switch from a spare bedroom to a home office by adding a few pieces of furniture. Take a look at all the awesome products available at Autonomous.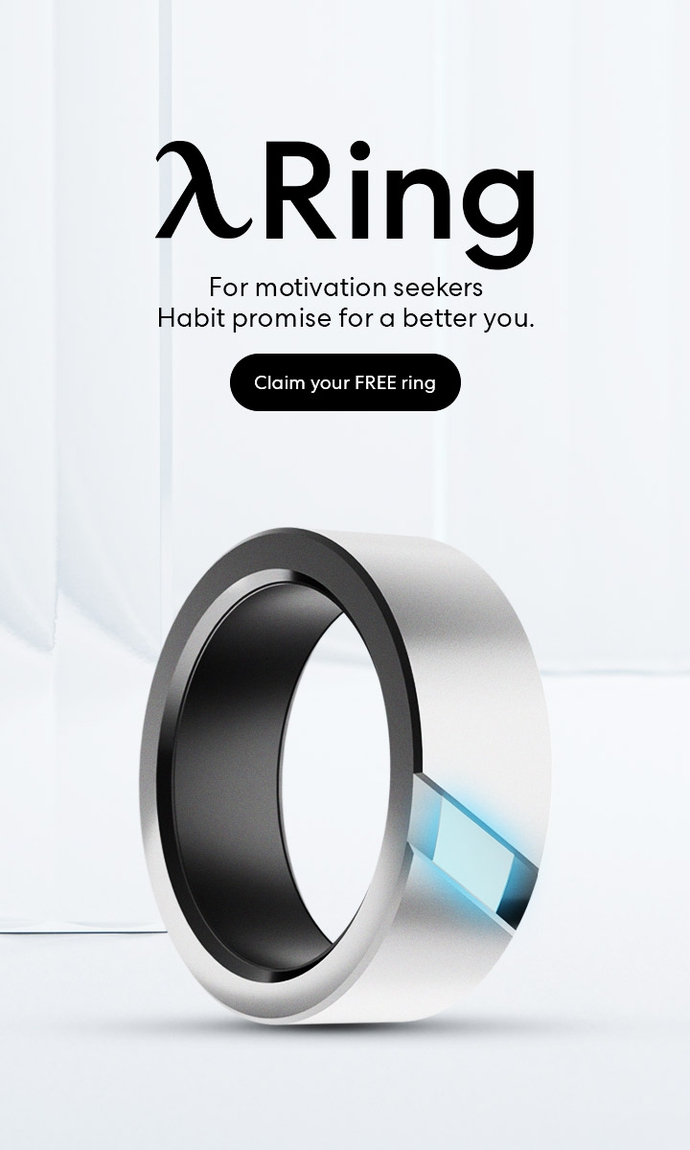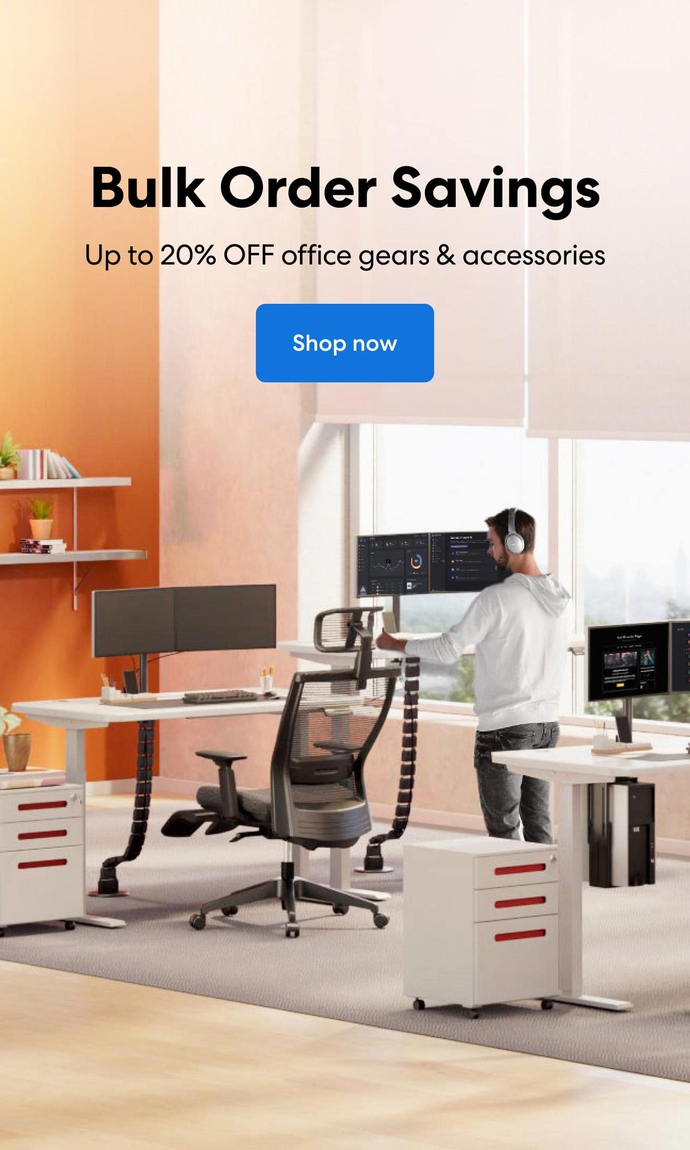 Subcribe newsletter and get $100 OFF.
Receive product updates, special offers, ergo tips, and inspiration form our team.