Smart Products
10 Contemporary and Modern Computer Desks for Home & Office

Autonomous
|
Dec 22, 2021
1,377 Views
Office desks play a vital role in defining workplace efficiency. The impact of an ergonomic standing desk on employees' productivity is a reason why a modern computer desk differs from a conventional work desk in so many ways. If you also find the modern computer desk designs appealing, it is because they are a combination of comfort and aesthetics.
When it comes to choosing the best modern computer desk for home office, confusion is inevitable. Hence, we have gathered a smart list of modern computer office desks of different types so you can pick a product accordingly.
Best Modern Computer Desk for Office
Below are some of the best modern computer desks you will find for your office setup.
1. SmartDesk Core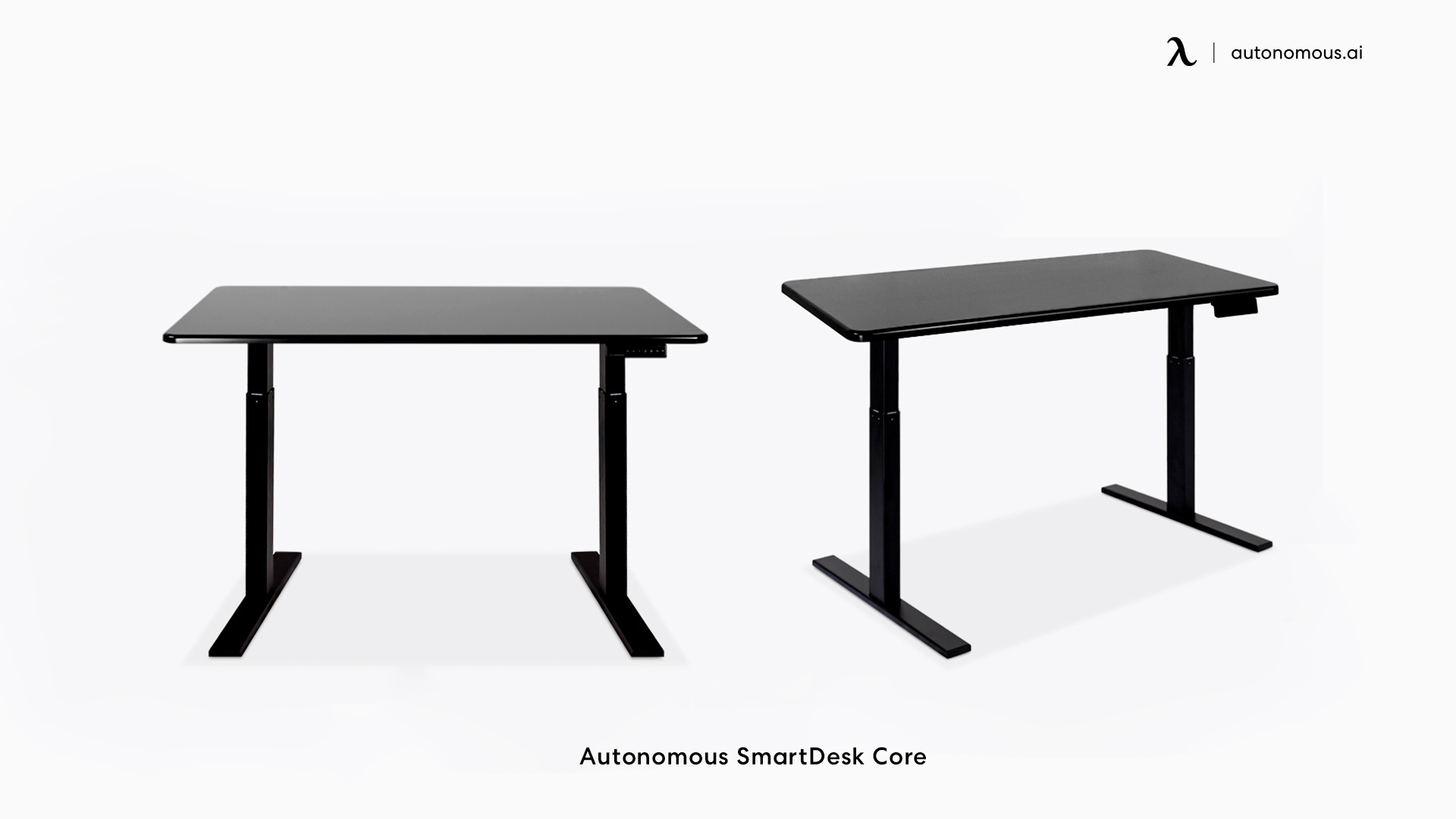 SmartDesk Core is a modern home standing desk that offers complete adjustability. This desk suits small to Extra-large desk setups, and the dual electric motor allows easy operation. The solid steel frame ensures you get the due strength for your monitors, and the desk also allows enough space underneath to place a filing cabinet.
2. SmartDesk Pro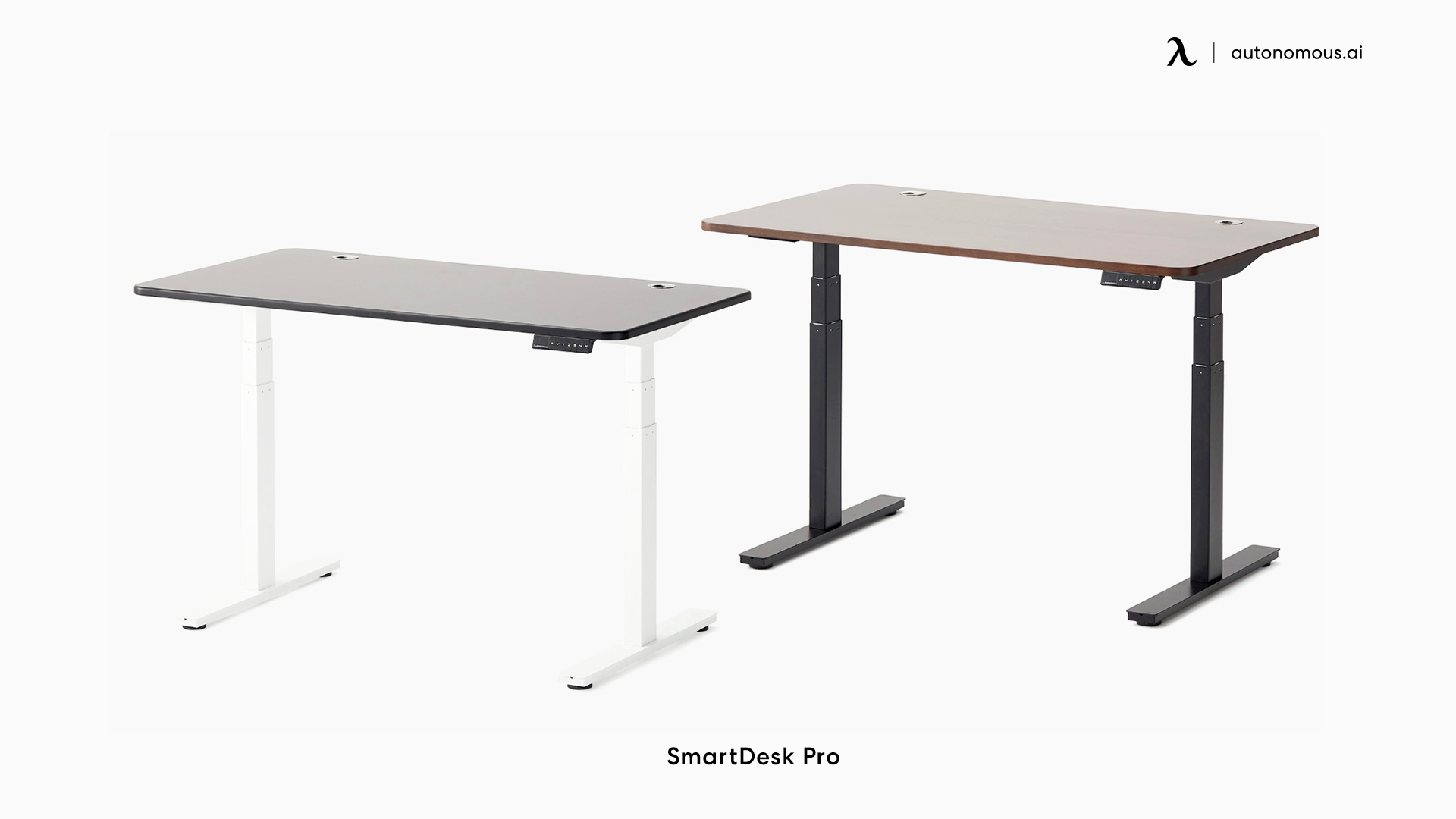 Unlike a common desk-like smart desk core, when you get only one color option, the SmartDesk Pro gives you multiple options to play with the table top. You can also get different choices for the frame color, so no theme for your office goes unnoticed. SmartDesk Pro is an extra spacious work desk that meets all your business needs. The best thing is the quiet motor operation which offers improved load capacity.
3. SmartDesk Core Duo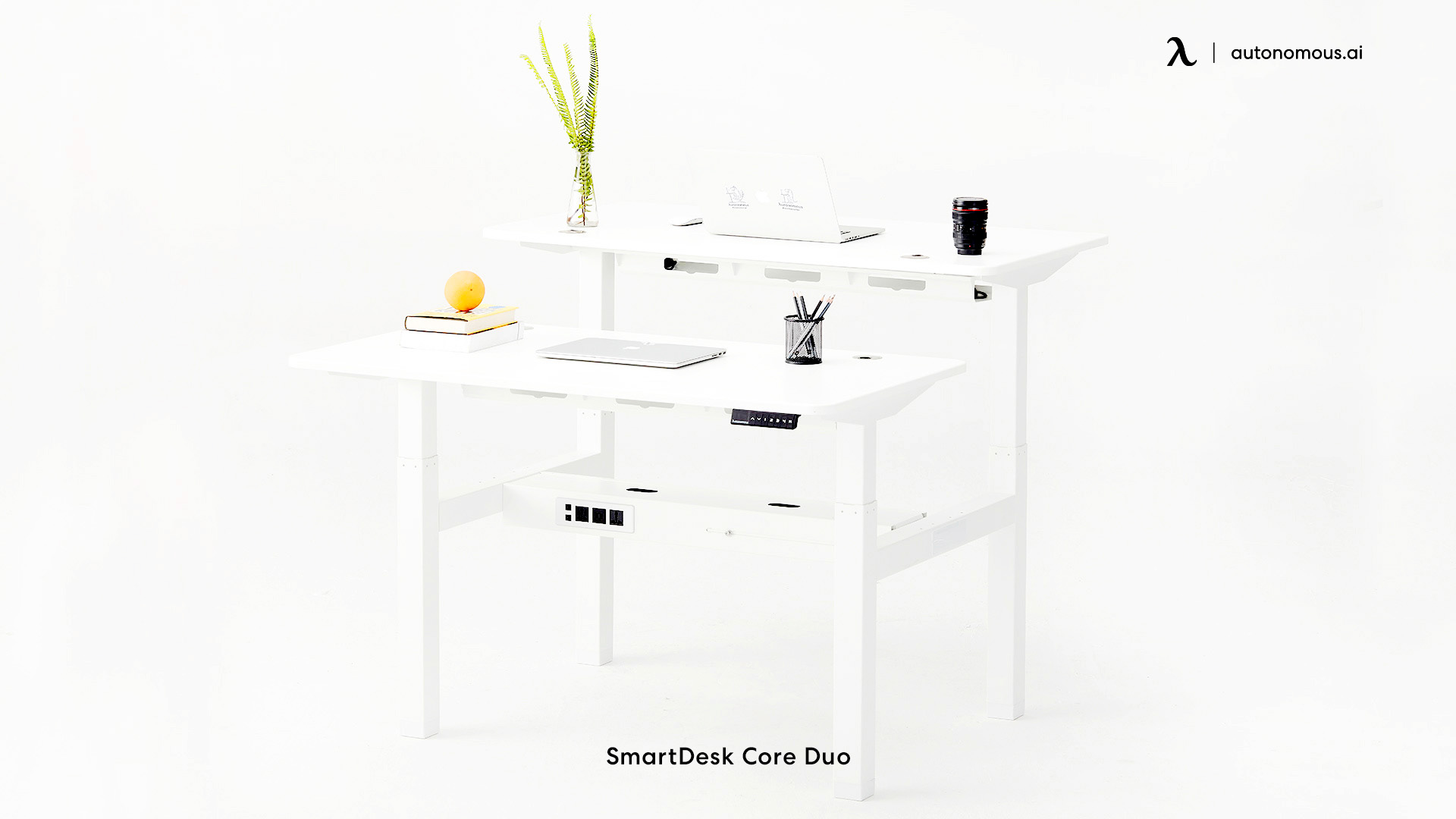 With this SmartDesk Core Duo - as the name suggests - you get 2 spacious desks working for you. The quiet motor operation allows both the desks to work independently, so no disturbance when one end is height adjusted. The independent controls are easy to operate; hence this desk is ideal for professional workplaces with tiny square footage. This desk also gives you 2 cable trays, so each user has their work setup.
4. SmartDesk Corner
SmartDesk Corner is a height-adjustable corner computer desk ready to make your work setting or gaming setup much more advanced and comfortable. The SmartDesk Corner comes in two tabletops options, and the sturdy white frame gives you the due strength. The SmartDesk Corner has a solid steel frame with four programmable settings. The desk offers a five-year warranty, so you don't have to worry about buying a new product.
5. SmartDesk Connect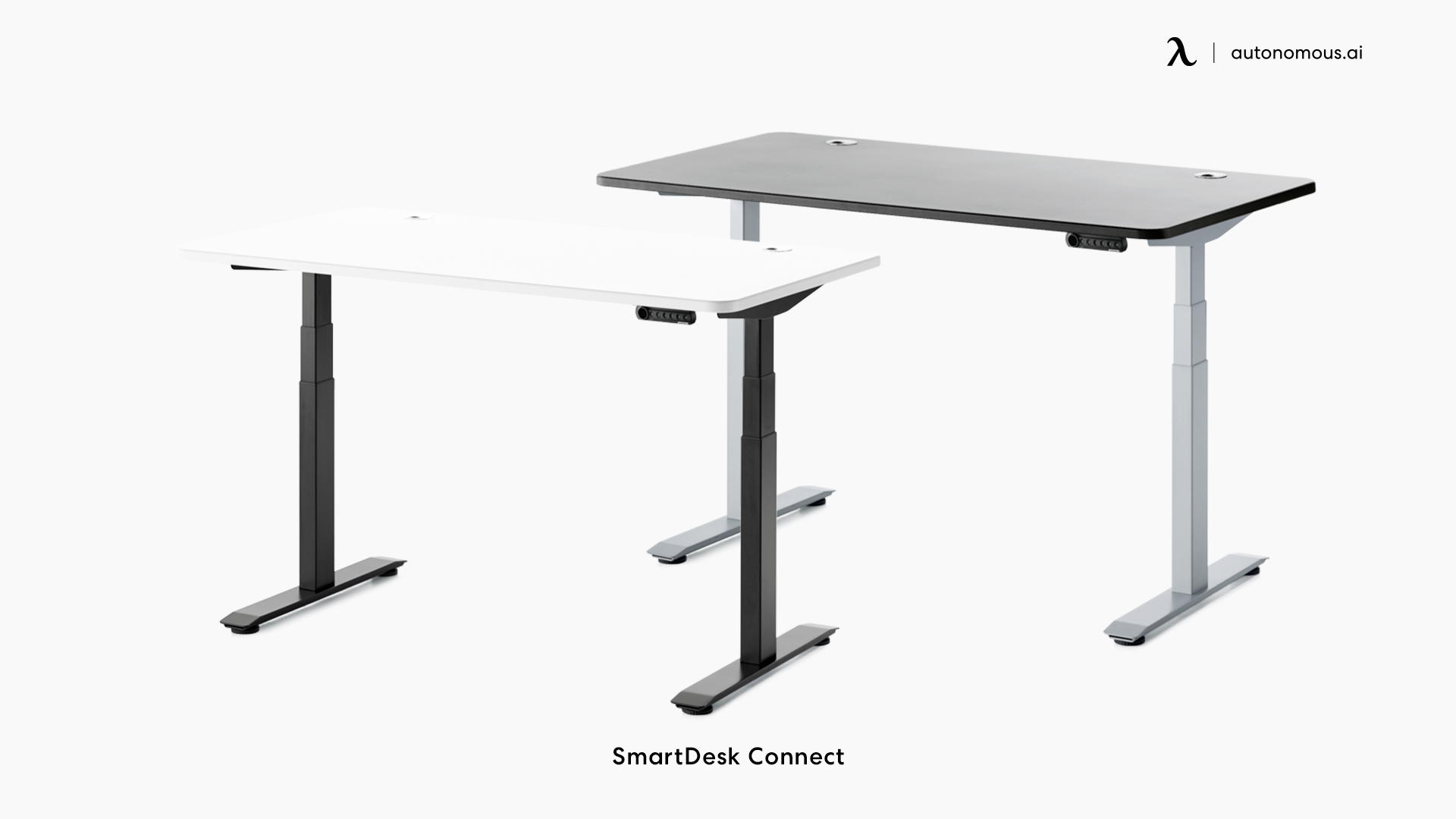 Do you also worry about not having the chance to control your workstation? A common user wouldn't have thought about this years ago, but now, with the smart desk connected, you get the chance to control your workstation as you like. This SmartDesk Connect offers you a smart app to attain connectivity. Hence with just a touch of a button, you can control the desk height, adjustment and set your work settings to various programs.
6. One Space Office Computer Desk
This office Desk is a compact yet spacious (and economical) pick for your office if you're short on room. It's not particularly fancy; it has a 27.5 x 19-inch surface supported by a black metal frame and is available in various colors. A slide-out keyboard is also included, and a bottom storage shelf where you can store a printer or computer tower if necessary.
The modern computer desk is constructed of medium-density fiberboard, metal, and plastic, and it is an excellent value for anyone working in a small space.
7. Casaottima L-shaped Desk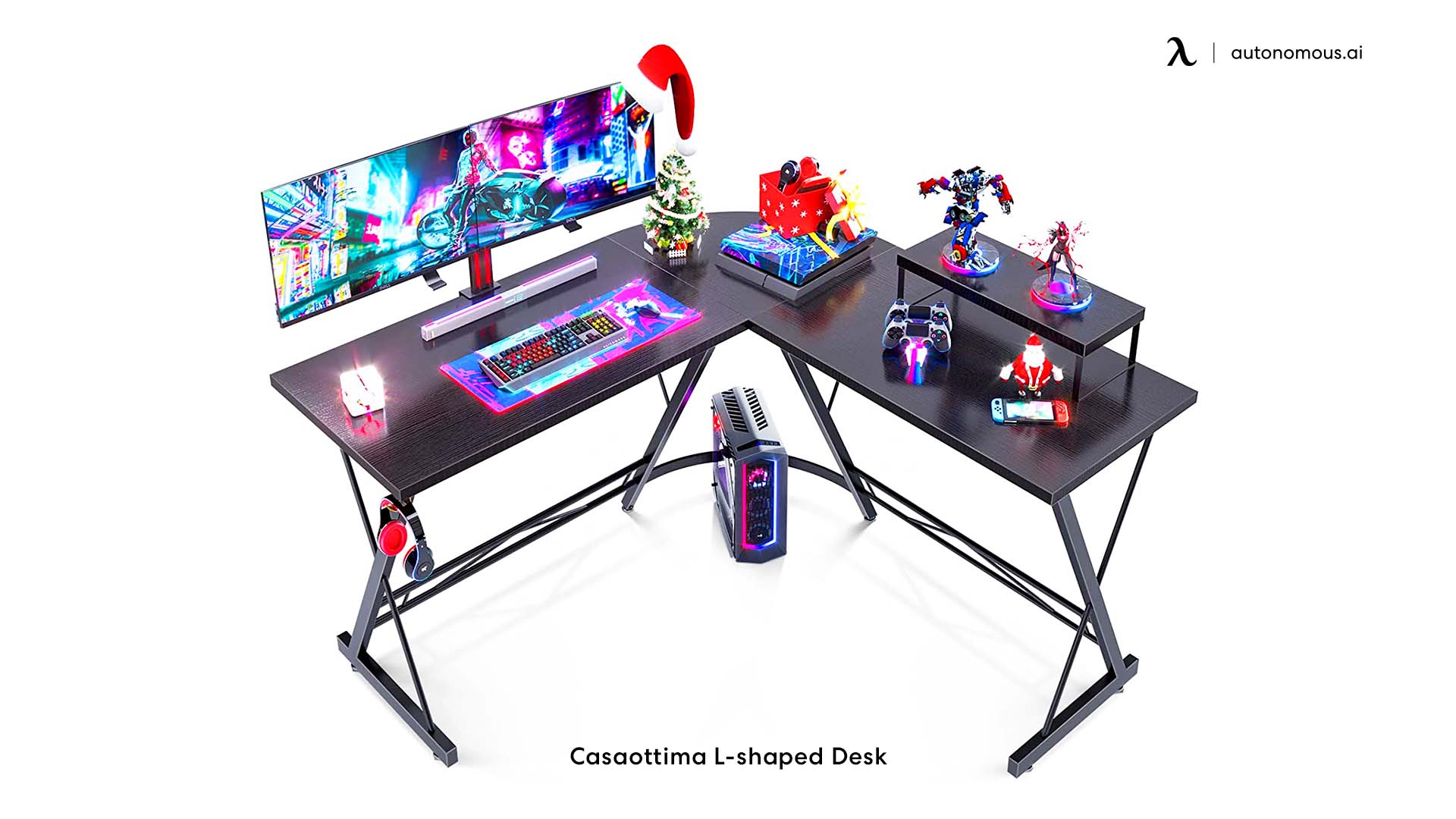 This model is your best bet if you need an L-shaped desk to fit in a corner (or anywhere else, for that matter). The frame is steel, while the tabletop is built of MDF. A nice touch is an addition of leveling studs on the feet that can be adjusted to provide extra stability on an uneven floor.
This modern computer desk is durable, but it is also simple to put together, according to internet reviews. The Casaottima also includes a small shelf mounted to either the left or right side of the desk to hold a monitor or speakers, for example.
8. L-shaped Raymour Office Desk
L-shaped desks have a distinctive quality that makes them one of the most liked products. This L-shaped desk from Raymour is no less. This desk has all the reasons to be liked with a design that will give you an elaborate workspace even in a tiny setup. First, it fits beautifully in the corner. The wood finish makes this desk look regal and classic. The substantial size allows you twice the space so you can set up a multi-monitor setup or even create a gaming station to one size.
Moreover, the extended edge of the L as shelving and other storage units are built-in, so the desk allows you to keep the items in control and near your reach. Pair it with an ergonomic chair with wheels you get maximum work efficiency.
9. Uplift V2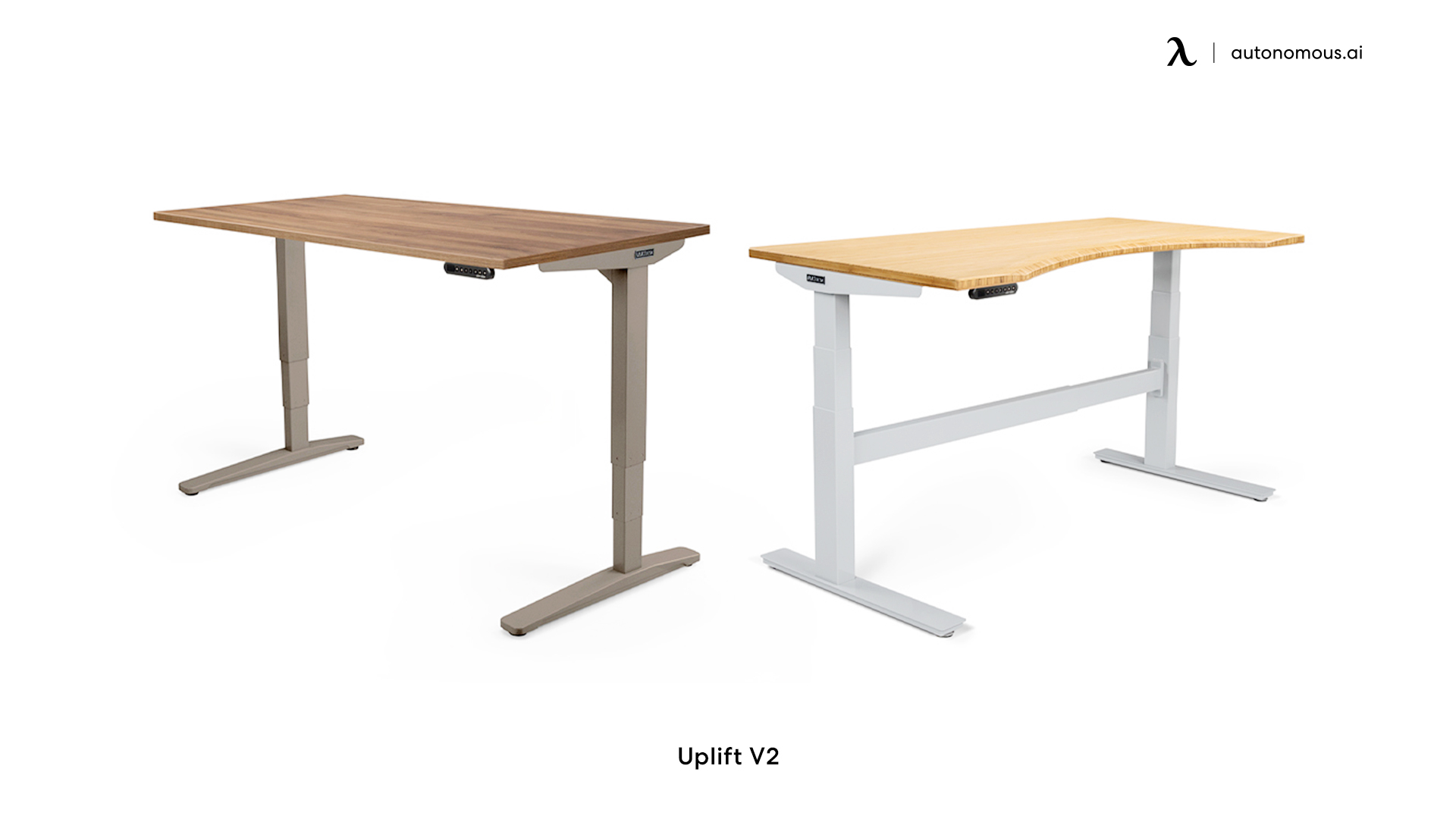 A standing desk with a motorized desktop can be raised or lowered to different heights, allowing you to alternate between sitting and standing during the day, perhaps improving your health.
If you want to take the standing desk method, the Uplift V2 is the best option. In contrast to some standing desks, which can become unsteady when completely stretched to their utmost elevations, this office desk exudes quality and is rock-solid robust. You can also play with the different choices of desktop size.
10. John Lewis Small Desk
For people creating a home office setup, being limited on the space is a common tale. John Lewis has a solution for that. And despite being small, the desk makes a statement, all thanks to its modern design. It's small, measuring 80cm long by 42cm deep, and it's sturdy, built of oak, with a keyboard tray that can be slipped in. The Abacus desk is available directly from John Lewis and an Abacus corner desk and one with drawers.
Conclusion
Modern computer table design for the office includes many things, but you will find an ergonomic office standing desk that allows you comfort and versatility. These factors are important in the workplace as working in the same position for hours is uncomfortable and tiring. Hope that this article will help you to find the best one for your workspace!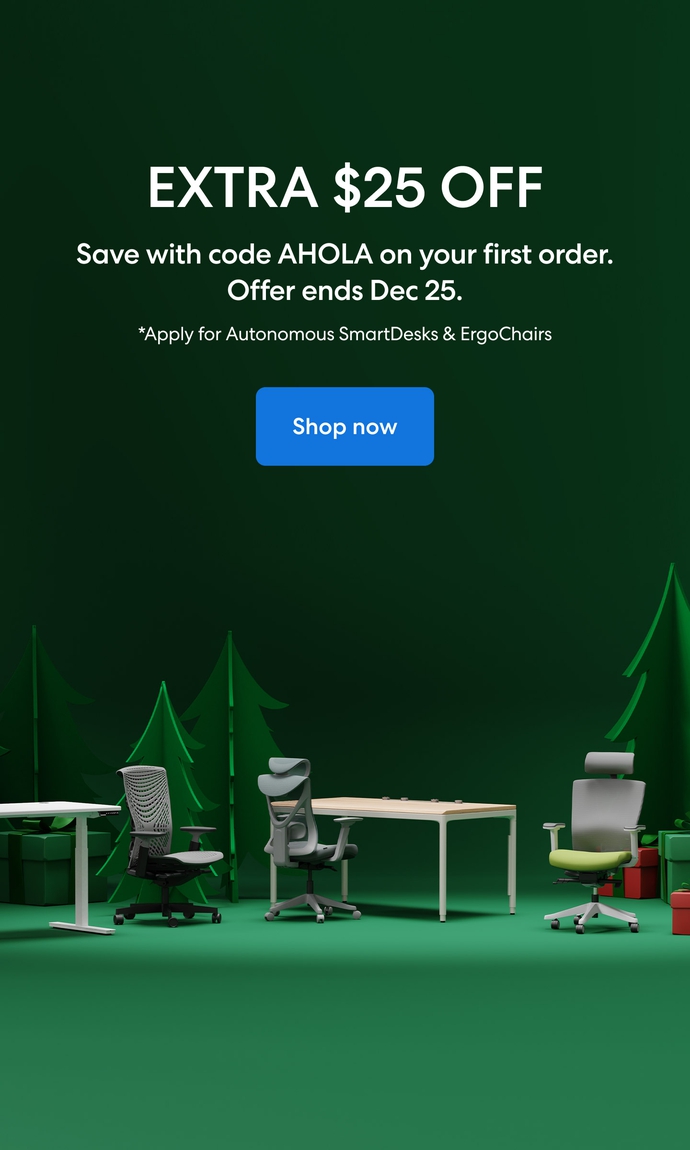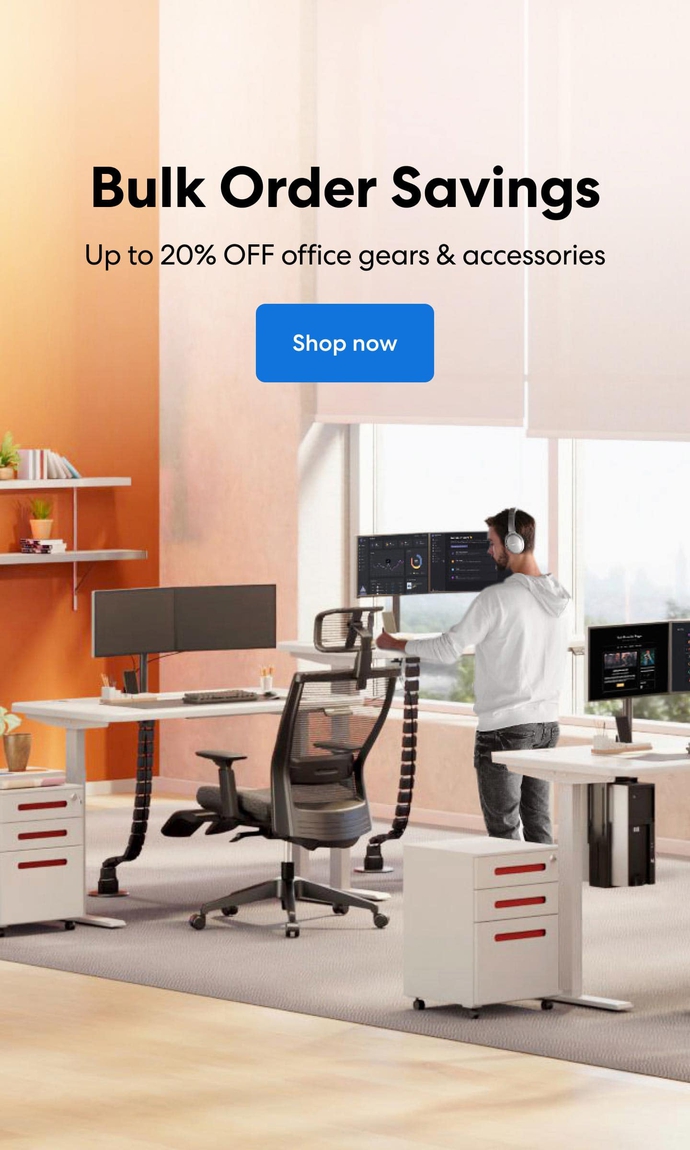 Subcribe newsletter and get $100 OFF.
Receive product updates, special offers, ergo tips, and inspiration form our team.