Workplace Inspiration
10 Parisian Office Décor Ideas Will Inspire You

Autonomous
|
Oct 1, 2022
1,369 Views
Have you thought of redesigning your office and making it look more classic and elegant? Adopting the Parisian-inspired décor is one of the best ways of doing that. We can never get over the timeless look of a Parisian office. It is a true definition of style, elegance, and sophistication.
A Paris-themed décor is where you will find marble fireplaces, tall windows, parquet floors, and several sublime architectural elements. People who are inspired by modern home office ideas love having a Parisian home office. But the question that arises here is, how can you adopt a Parisian-inspired décor in your office?
You will be happy to know that we have shared the most inspiring Paris décor ideas for your office in this article. So, read on to explore how you can bless your office room with the utmost sophistication vibes of a Parisian home office.
10 Inspirational Parisian Office Décor Ideas
1. Adopt a Monochromatic White Theme
If you observe the Parisian décor, it mainly has minimal décor to maintain elegance. What can be the best way to maintain minimalism in the best way? You can adopt a monochromatic white theme to do that. Even the Parisian apartments have white colored walls usually to enhance the details of any ornaments that are there. 
2. Adopt the Jewel-Toned Theme
We know that everyone is not a fan of a monochromatic white theme, so what these people can do is they can have a contrasting theme instead, which is the second most common in the Paris-themed décor.
Colors like ruby red, sapphire blue, emerald green, and citrine yellow are among the most famous jewel tones. You can use these tones to add accents like sofas, cushions, lamps, armchairs, and cushions in your office room in the form of a cozy reading nook to create the perfect contrast with white walls. 
3. Use Dark Colors for Some Walls or Doors to Add Contrast
At times, dark colors like beige-gray, blue-gray, gray, and black are used to add a contrast to the monochromatic theme. You can do the same by choosing one of these dark colors to decorate your wall panels. 
4. Select a Room with Large Windows
The Parisian style décor is all that spectacular architecture would look like. This means large windows and high ceilings are something that you will commonly find in Paris-themed décor. A good way to incorporate the Paris-styled décor is to select a room with large windows. Large windows will bring in more natural light, which is among the vital components of a Parisian-inspired décor. 
5. Go for Parquet Flooring
The parquet flooring is the backbone of a Parisian-inspired décor. Chevron parquet, herringbone, parquet de Versailles, Chantilly, and Bordeaux are among the famous parquet flooring patterns. You may use one of these to add the parquet flooring in your Parisian office. Such flooring will ensure that the modern home office setup look is maintained. 
6. Use Chandeliers as the Light Source
What is a Paris-themed décor without a chandelier? If you are looking to get a Parisian-inspired décor, you must have at least one sparkling chandelier in your home office. It is not necessary to stick with the mid-century chandelier styles; you can even go for the more contemporary ones too. 
7. Create a Blend of Classic and Contemporary Office Furniture
The Parisian-themed décor is all about mixing the classic with the contemporary to create an elegant aura. You may find a blend of vintage furniture pieces and a modern home office desk in a Parisian-inspired décor. The modern features balance out the antique look of the more traditional furniture pieces. 
8. Place Some Artwork Like Murals and Mirrors Around
A Paris-themed office décor will be incomplete without some artwork like murals or fancy mirrors. So, never forget to adorn your office walls with exotic decorative panels and scenic wallpapers. You may even think of using some 18th-century wallpapers to add an antique feel to your room. Putting around travel souvenirs, contemporary art, sculptures, and antique pieces is another thoughtful way of doing that. 
9. Create a Reading Corner
Adding accents to your home office is one way of enhancing the way your Parisian home office looks. You can do the same by creating a cozy reading corner in your home office to add jewel-toned accents in your office. Doing that will add more details to the elegance of your home office and create the perfect blend that you are looking for. 
10. Adorn Your Office Interior with Floral Plants
A Parisian office is not a place where you will only find green plants around. You must add the floral element to give the final touch to the Paris-themed décor. You can turn your balcony into a chic Parisian balcony if you have an outdoor office space. However, if your office is indoors, you may create an indoor floral garden too. Placing flower bouquets around is another way of adding flowers and foliage to your office space to add a signature touch. 
Bottom Line
We hope you have gained in-depth insights on a Parisian-themed décor in this article. Creating the elegant blend between the modern ergonomic office chair or desk with some vintage furniture to create a Parisian home office will now become an easy-peasy task for you. Nevertheless, selecting the relevant home furniture will still be among the essential tasks for you.
You would be glad to know that Autonomous has created an amazing employee purchase program to offer you some exciting discounts on home office essentials. You are only required to sign up for this program using your corporate email to become eligible for discounts. Once you have done that, a portal to amazing discount offers will open for you. So, make your move now!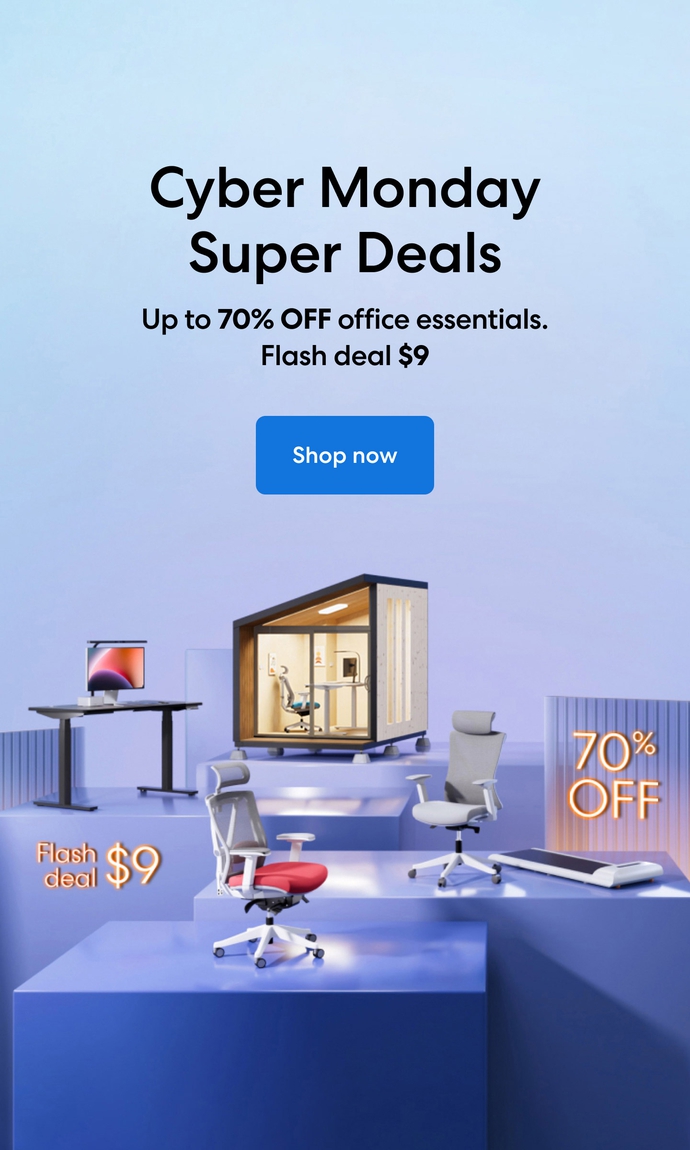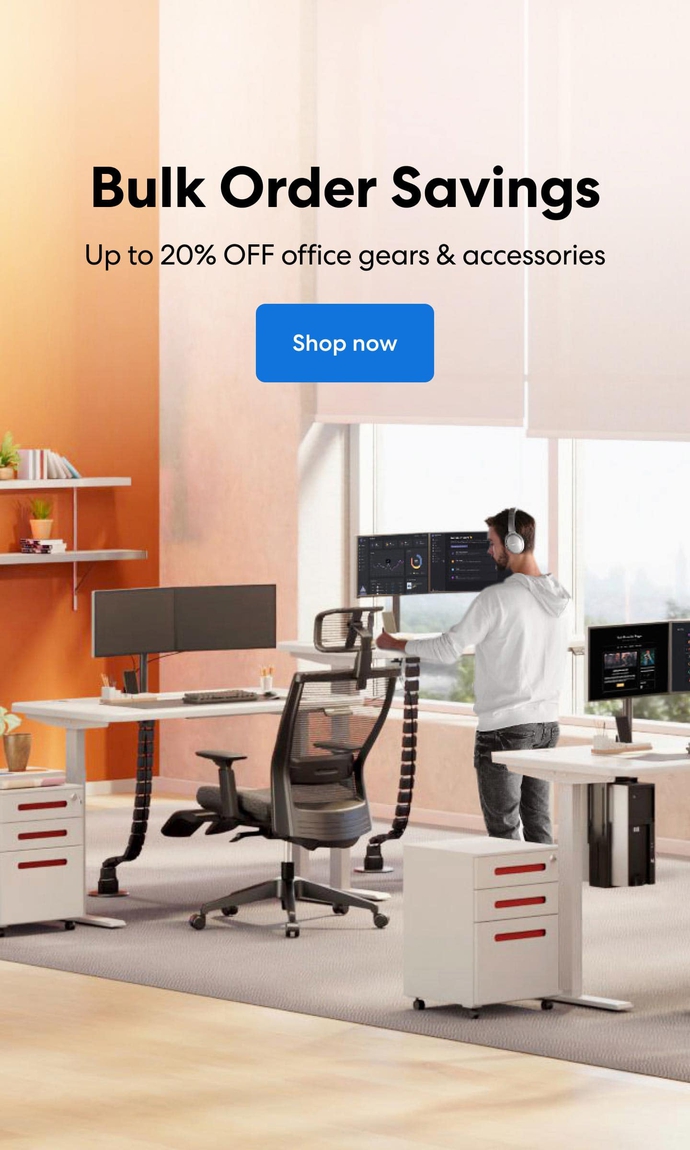 Subcribe newsletter and get $100 OFF.
Receive product updates, special offers, ergo tips, and inspiration form our team.