Workplace Inspiration
10 Recommended ADU Appliances for Your Needs – Top Picks

Autonomous
|
Feb 21, 2023
1,057 Views
Having an Accessory Dwelling Unit (ADU) at your disposal is excellent. Now you have an increased space of living that is entirely independent and allows you to earn some passive income. If you are looking for the best ADU appliances. Check out some of the most premium and affordable designs.
Once you have a prefab ADU, the next step is to equip it with the necessary and required appliances that allow residents to live adequately. You might also have some plans for interior and exterior decorating. It can be challenging to furnish a new house with appliances, whatever your goal. Do not worry, as we have brought the complete ADU appliances list to ease your living on a budget.
What are ADU Appliances Like?
The household appliance list for an Accessory Dwelling Unit (ADU) consists of the essential appliances present in your original house. However, since an ADU is smaller, it does not require standard-sized appliances. Stocking an ADU with standard-sized appliances will result in a loss of precious space.
Therefore, ADU appliances are much smaller in size than the regular appliances we have in our homes.
Importance of ADU Appliances
ADU appliances are essential to enhance the value of the home. A well-furnished ADU attracts many tenants and allows you to charge a reasonable amount as rent. Furthermore, it will enable you to live comfortably without dependency on the main house. People inside can live with all the requirements.
ADU Household Appliance List
Our top 10 ADU appliances are must-haves for providing a complete living solution. Note that there are numerous other appliances as well. We decided to focus on the most important ones.
1. Lighting Source
One of the ADU electrical requirements is adequate lighting in the house. Lighting allows residents to perform activities properly within an ADU. The most important aspect of lighting is the energy it consumes. Energy-efficient lighting should be installed, such as LEDs that improve the aura of the place while also being pocket-friendly.
Large LED tube lights may not be necessary for an ADU, given that it spans a limited area. You can save a lot of money by installing affordable LED bulbs.
2. Refrigerator
A backyard accessory dwelling unit mostly has an independent kitchen of its own. California ADU kitchen requirements also include a refrigerator that you can use to store food and other products for them to last longer. Since an ADU is built over a limited space, a few inhabitants live there. Hence, a large fridge is not required. A compact 2-door fridge can do the job most effectively.
3. Microwave
Convenience is the key when it comes to ADU. Most people rent out their small outdoor sheds because they give outstanding returns. If you are one of the homeowners renting out its ADU, you should invest in a microwave.
A microwave offers the convenience of heating food quickly when required. It also saves many costs you might incur otherwise if you opt for an oven.
4. Stove/Oven
If you wish to install an oven or stove in your backyard studio shed, you cannot stop. Compact stoves are available in the market at affordable rates that can be rooted into any corner. It takes up minimum space and adds value to your kitchen, which can act as a plus point during the rental. A stove or oven can serve multi-purpose use such as cooking and baking.
5. Dishwasher
A dishwasher in a backyard studio can offer ease of cleaning loads of dishes. Just load the dishes and utensils into the dishwasher, and they will be clean as a whistle. Most importantly, compact dishwashers on Amazon and Walmart can provide you with quality service at an affordable price.
6. Ventilation Fan
A ventilation fan can be of great use if your ADU has a permanent kitchen. Odors and smells can be disengaged from the house much more quickly. Moreover, a ventilation fan acts as a safety device in case of house fires, saving your home from accumulating smoke. Some California ADU kitchen requirements have a ventilation fan as a mandatory add-on.
7. Air Conditioner
The temperature in the west is rising every passing summer. It has become necessary to accommodate an air conditioner to keep a cool environment in the house. An ADU also requires an air conditioner for its inhabitants to live a comfortable life. You can get a portable air conditioner that can be moved anywhere needed.
8. Washer/Dryer
The next item on our ADU appliances list is a washer/dryer. Residents living in the ADU will need to do their laundry. A compatible and compact washer/dryer can offer great utility in terms of saving time and energy-efficient washing. You can save plenty of money by investing in a washer rather than going to the dry cleaners every now and then.
9. Water Heater
A water heater is a real blessing when tap water comes out freezing cold in the winter. A compact water heater can be easily installed, providing a 24/7 warm water facility to the inhabitants living in the ADU. A water heater is one of the most critical ADU electrical requirements.
10. Television
Television provides a source of entertainment and fun to the people living in the ADU. Television is a must if you are working on transforming your ADU into a complete home theater or gaming room. As you have full access to electricity, you can easily install a television in any room you want.
Final Remarks
ADU appliances offer incredible value for your ADU design ideas:. They are affordable to accommodate because of their compact size and limited functionality. Make sure to buy ADU appliances from renowned brands that offer goods at a guarantee. Furnish your ADU with the best pocket-friendly appliances and elevate your way of living.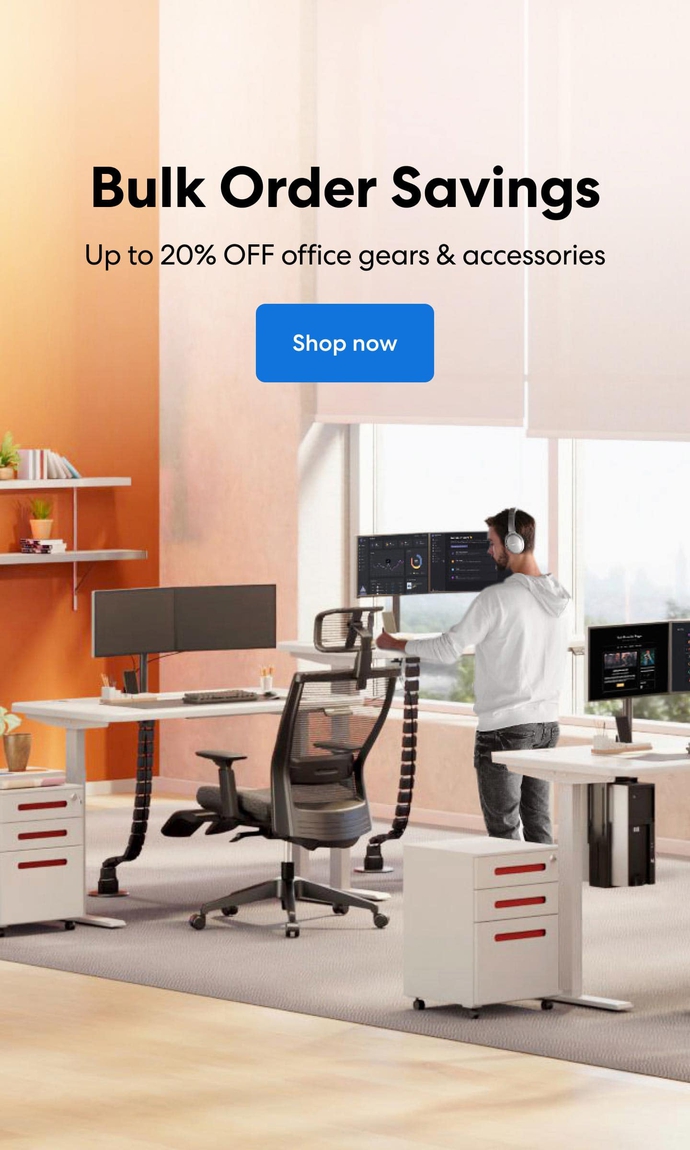 Subcribe newsletter and get $100 OFF.
Receive product updates, special offers, ergo tips, and inspiration form our team.