Smart Products
14 Best Black & White Gaming Chairs 2022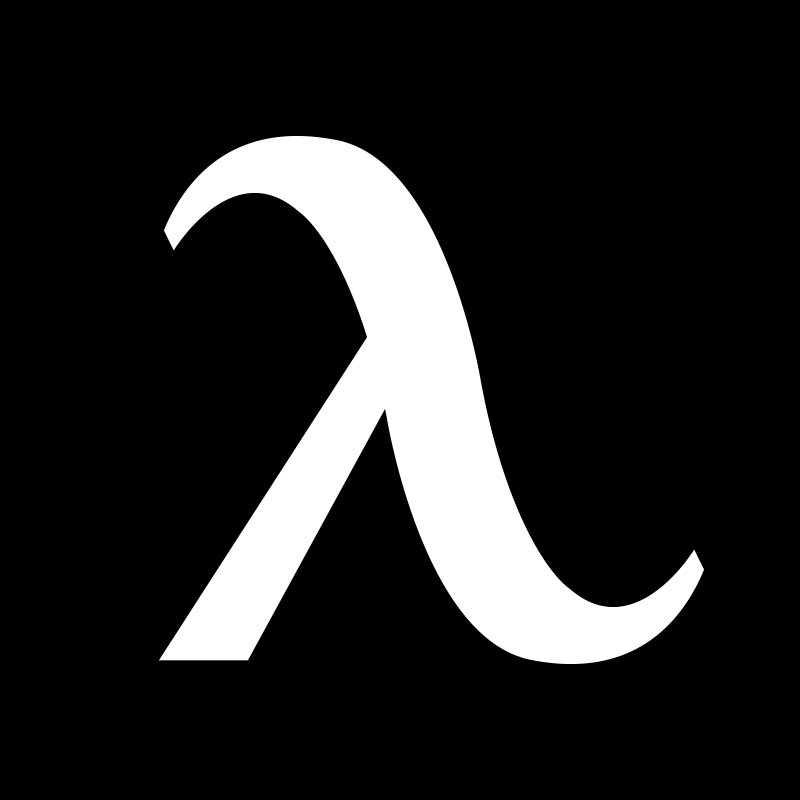 Autonomous
 | 
May 9, 2022
To ensure an original gaming adventure, the best black and white gaming chair should be an excellent blend of high-tech features and premium comfort. It becomes addictive once you begin gaming and don't want to leave your seat.
Surprisingly, the black and white gaming chair is a great way to bring some style and personality to a gaming setup and gaming furniture. You should opt for anything that is long-lasting and meets all of your requirements.
We've produced a list of the 14 top-quality gaming chairs with innovative looks and reliability after hours of research and professional assistance. Let's get right to the point and learn more!
14 Best Black & White Gaming Chairs for Gamers
1. Vertagear SL 4000 Black and White Gaming Chair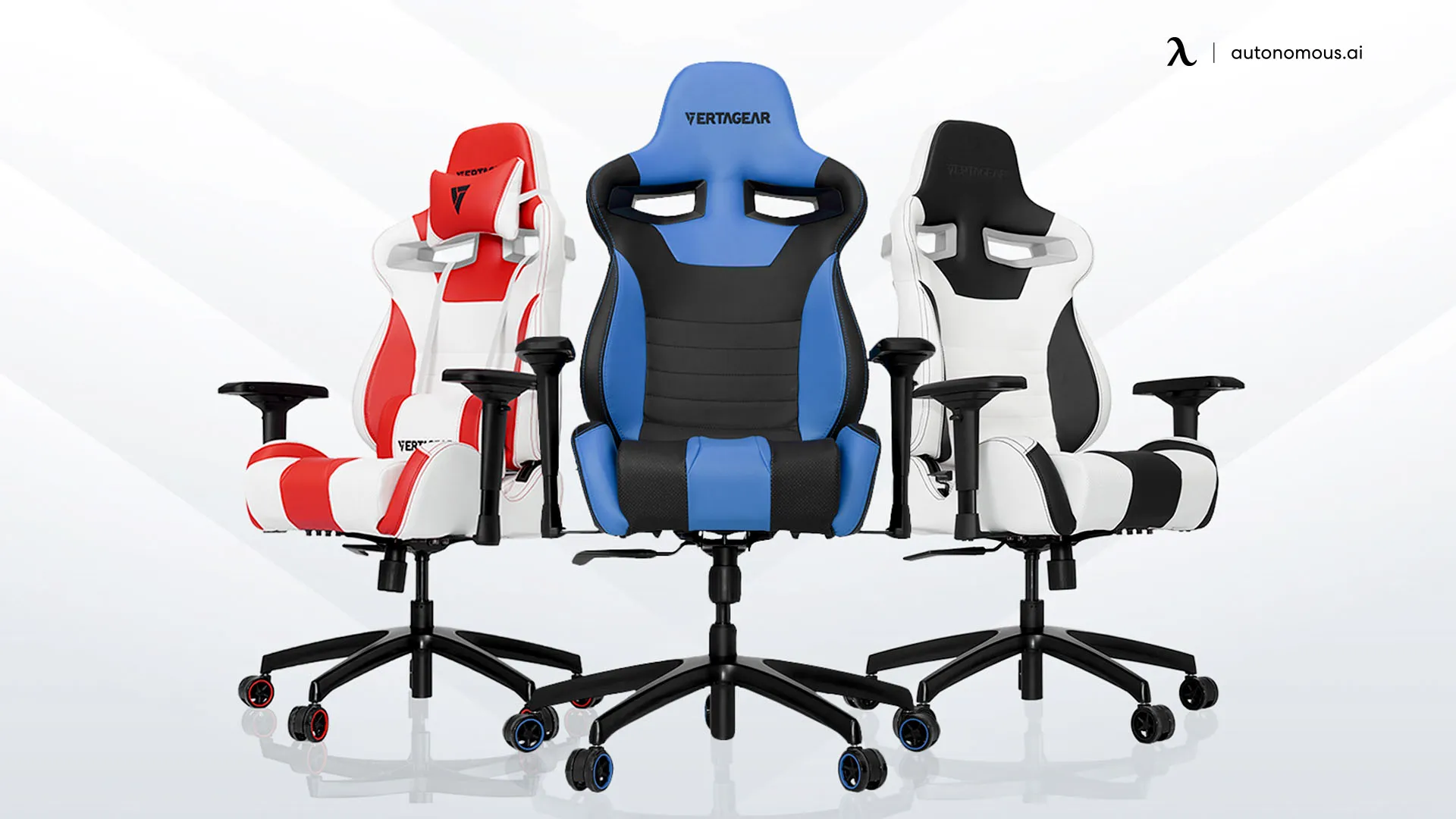 If you're a gamer, you should know that VERTAGEAR has a reputation for producing high-quality gaming seats that are both high-performing and reliable. Without a question, the chair's cutting-edge technology and creative sound quality make it one of our top picks.
The Vertagear SL4000 gaming chair has a slide-in design that allows for easy and quick installation without the use of any additional tools. Isn't that what a gamer is looking for? The ultra-durable steel frame ensures high quality and a solid foundation for performance.
Its ultra-premium foam has a long-lasting quality and durability, as well as a high-density structure that ensures ideal performance for long periods. Basically, it's great for preventing deformities caused by long periods of sitting.
2. Noblechair Black and White Gaming Chair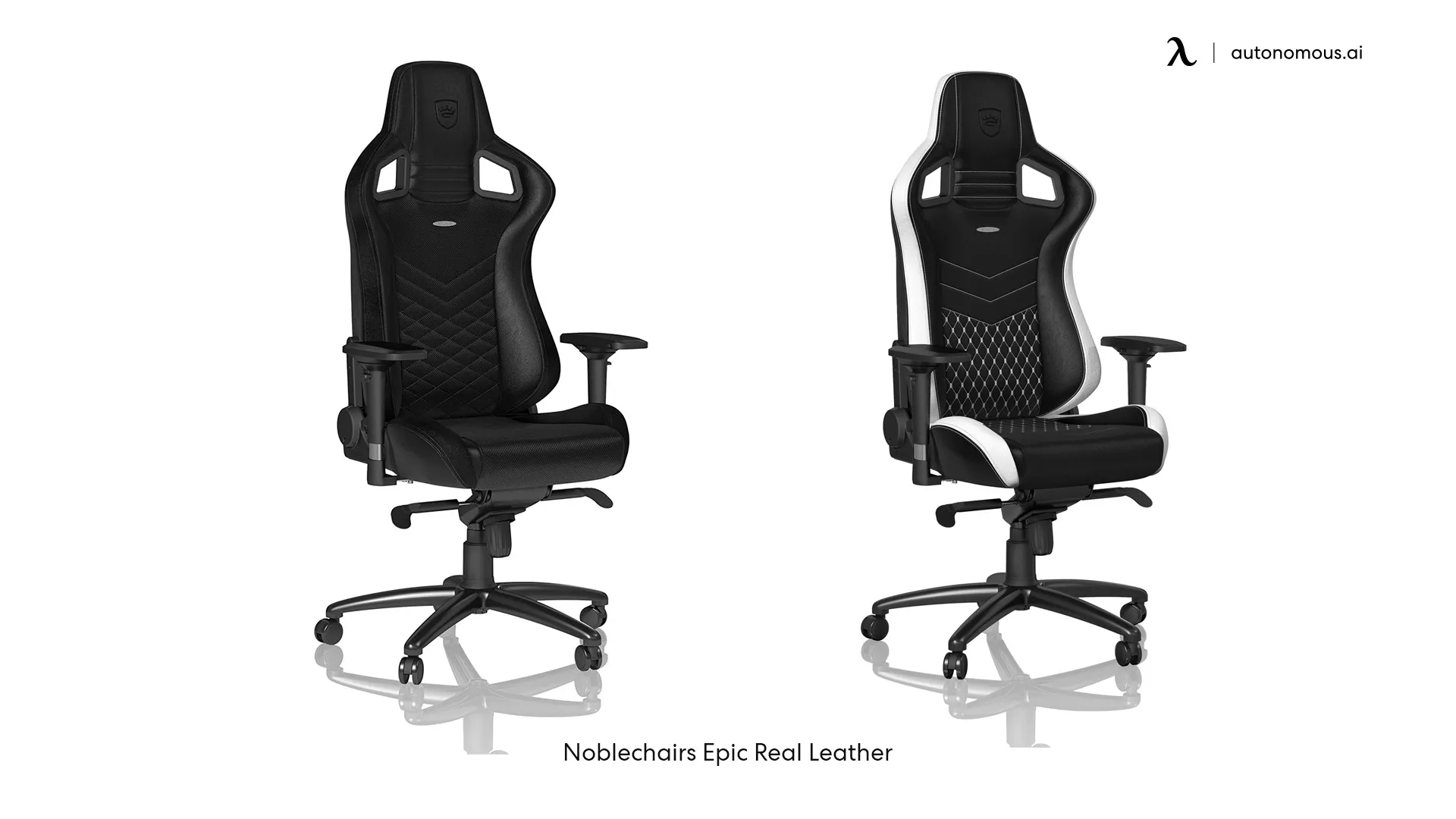 The Epic gaming chair, the most recent incarnation of Noblechair's recent gaming chair line, deserves to be in our top 14 picks. To assure premium quality and performance, the Noble chair is created with an ultra-durable and comfy design. Let's delve a little more into what this unique chair has to offer!
This black and white PC chair also has a faux leather structure with a soft design and a 55 percent molded foam density to provide maximum comfort and breathability. Aside from that, the steel frame's ergonomic utility incorporates a robust structure and premium stitching for long-term use.
You can adjust the chair to a comfortable posture with a reclining feature and an effective locking mechanism up to 135 degrees. The flexible armrests relieve pressure on the neck and shoulders, allowing mobility in all four directions. Isn't that impressive?
3. Homall Black and White Gaming Chair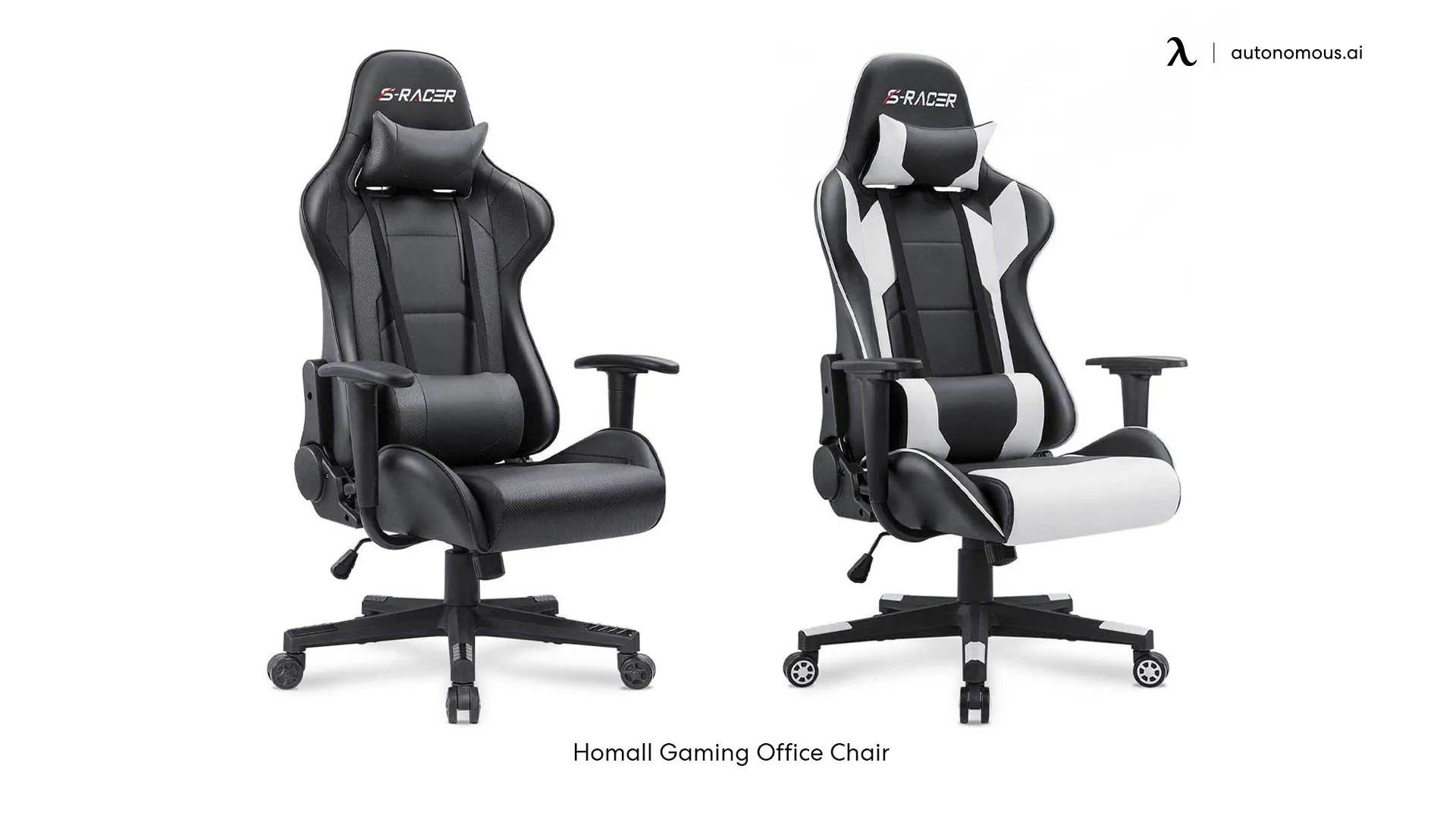 Due to its unequaled performance and exquisite looks, Homall has made a reputation for itself in the gaming world. The Homall gaming chair is a top-of-the-line product that is unquestionably a perfect representation of the company's history. What makes this black and white PC chair one of our favorites? Let's take a closer look at the unique characteristics!
The elasticity and resilience of its high-density foam and comfortable shape provide outstanding support and reliability. Furthermore, with a skin-friendly design and wear-resistant function, the robust steel frame ensures stability and sturdiness.
Let's delve a little deeper! The updated set up and PU leather design includes a lift feature and quality design to accommodate over 300lbs of weight. Its rubber design wheels and rolling casters enable easy movement on any surface. This sleek and stylish chair is worth investing in whether you want to play video games, watch TV shows, or rest for lengthy periods.
Plus, there's more. This black and white PC chair can rock back and forth with a 360-degree swivel design and a recline feature ranging from 90 to 180 degrees to provide gamers with an unforgettable adventure and take their gaming to the next level.
4. GT RACING Black and White Gaming Chair
GT RACING has set some incredible milestones in terms of creating cutting-edge gaming chairs with unique designs and brilliant white and black hues. This latest gaming chair is no exception when it comes to maintaining overall performance and durability.
Furthermore, this high-end black and white chair for gamers includes Bluetooth speakers to provide gamers with the most cutting-edge sound system while also increasing performance. Isn't it that most gamers are drawn to high-pitched gaming sounds? That is true. It's a versatile chair that's perfect for performing all of your tasks.
This ergonomic chair can connect to your smartphone or other Bluetooth-enabled gadgets. It has a smooth and sleek Pull leather frame and thick seat padding with a high-density foam design that makes it very user-friendly.
5. AUAG Desk Chair for Home and Office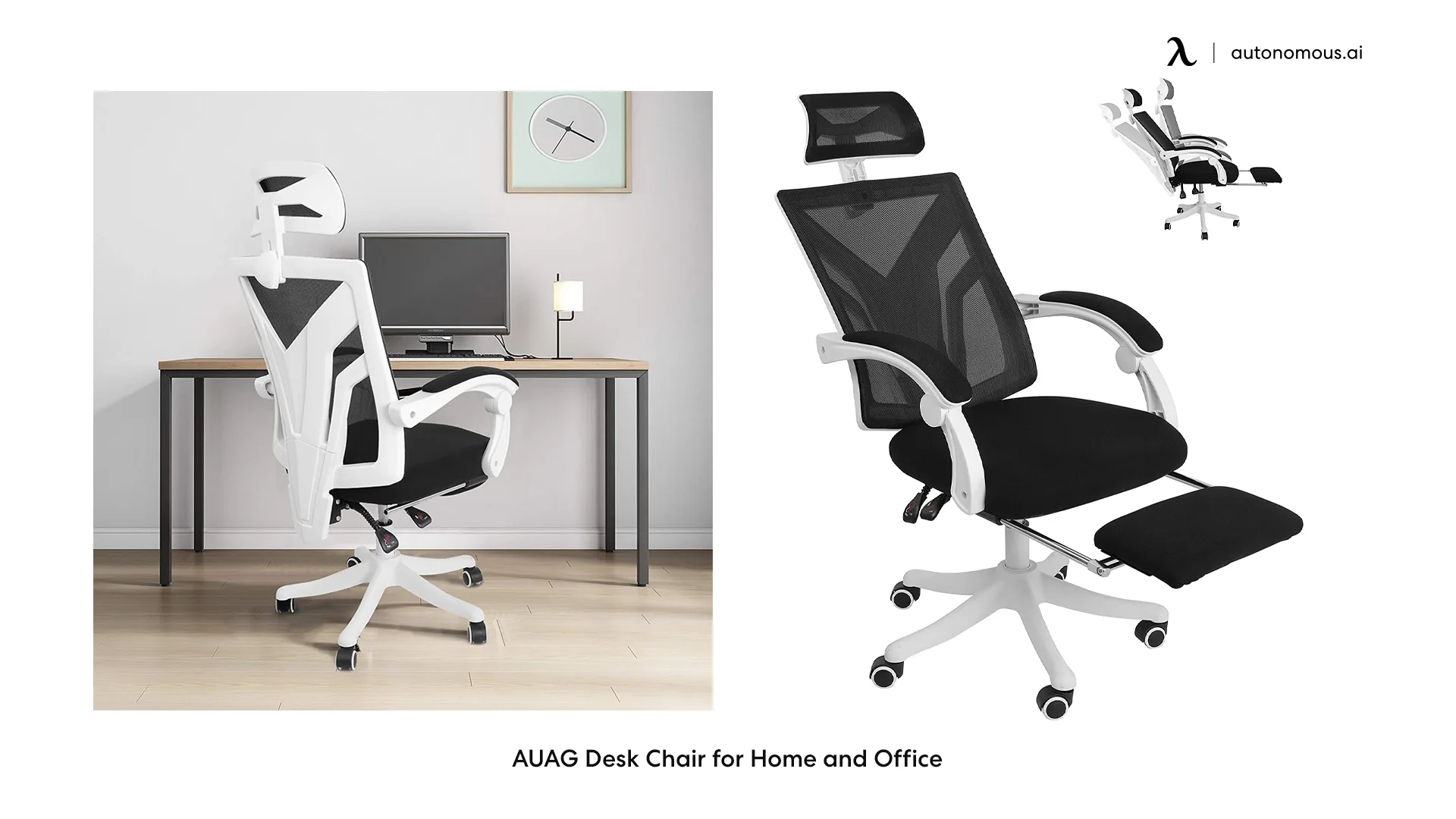 Here we go with AUAG's latest design and master of all custom gaming desk chairs, the line of chairs that are both versatile and durable. This revolutionary chair isn't exaggerating when it says it's meant to take your gaming to the next level. What makes this chair so comfortable? Let's take a closer look at it!
The RGB gaming chair closely follows the curve of the spine, providing excellent support for the neck and back. This is beneficial for maintaining a proper sitting position while reducing back discomfort and leg pressure. The stretchy cushion will keep gamers comfortable for long periods.
What about the assembly? The chair comes with a 20-minute assembly time that saves time by allowing for effective storage. With movable armrests, you can independently adjust the headrest with varied height modifications to get the most comfortable settings. It is possible to support 90 to 135 degrees thanks to its reclining feature.
6. AKRacing Masters Premium Black and White Gaming Chair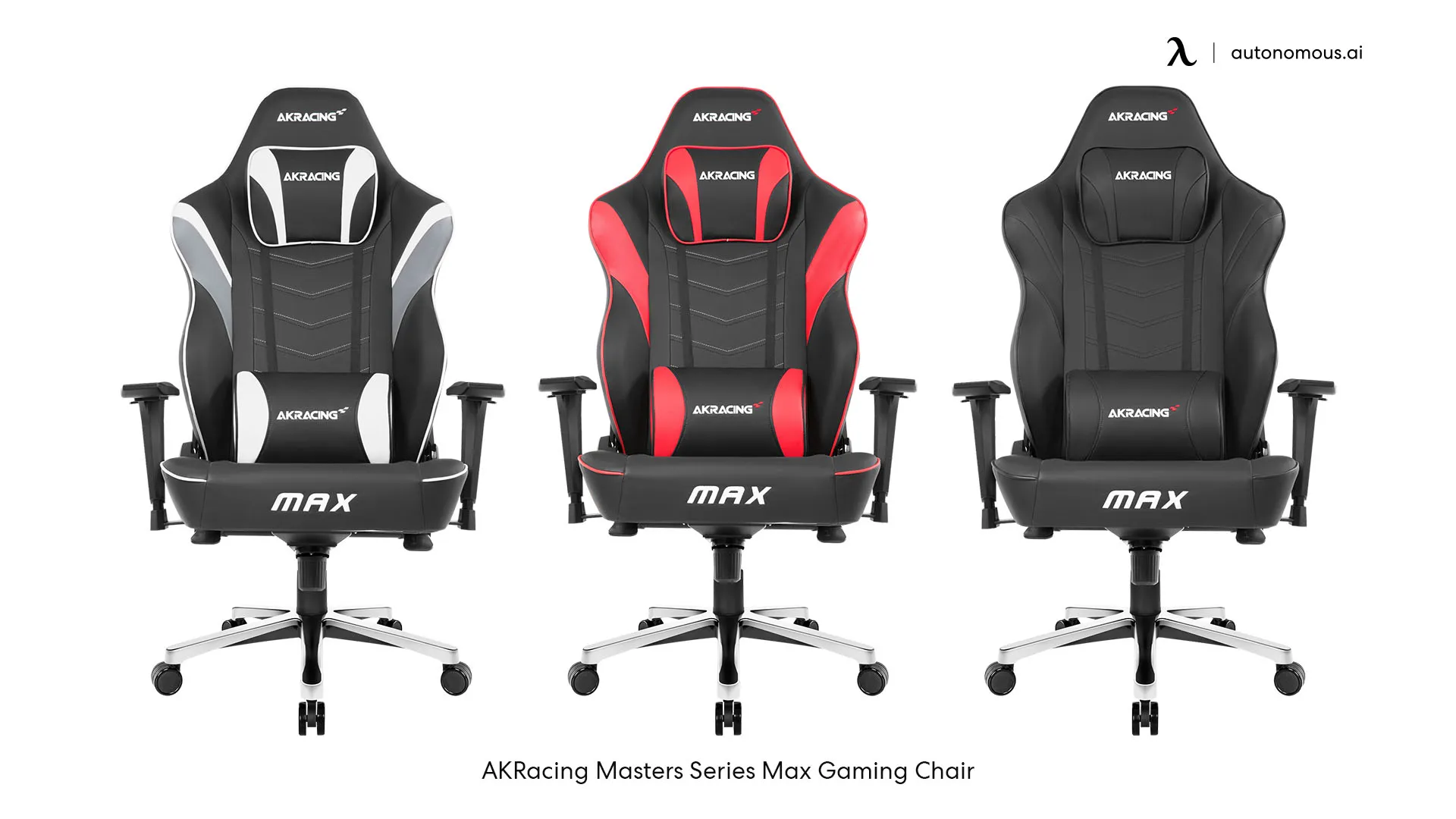 This AKRacing black and white gaming desk chair is all you need for an exceptional gaming adventure if you don't want to spend a lot of money. It's a bright gaming chair with all the features and techs combined at a reasonable price. Isn't it a unique option for anyone looking for a beginner gamer with all of the necessary specs?
The back and front PU leather material provides an easy-to-clean feature that is backed by a five-year limited warranty. Furthermore, the four-direction adjustable support allows gamers to move around in the chair as needed.
Have you looked at the metal frame? This black and white chair for gamers features an anti-corrosive frame and high-density foam cushion for added comfort and durability. The rolling gaming chair is no longer an outlier, thanks to its superior design and adjustable headrest.
7. Ergonomic Executive Office Chair by YAMASORO
Here's a real-time tech item from YAMASORO, a top-tier brand that excels in multifunctional activities and offers users a unique experience. This gaming chair's adaptability is further enhanced with the built-in support.
The executive black and white gaming chair is made of excellent PU leather that is both strong and soft, ensuring long-term comfort.
With enough back support and high-density foam, the environmentally friendly feature is water-repellent and easy to clean, and users will be comfortable for hours. The chair's incredibly durable design ensures that it will last for many hours.
8. Marvel Avengers Black Panther Gaming Chair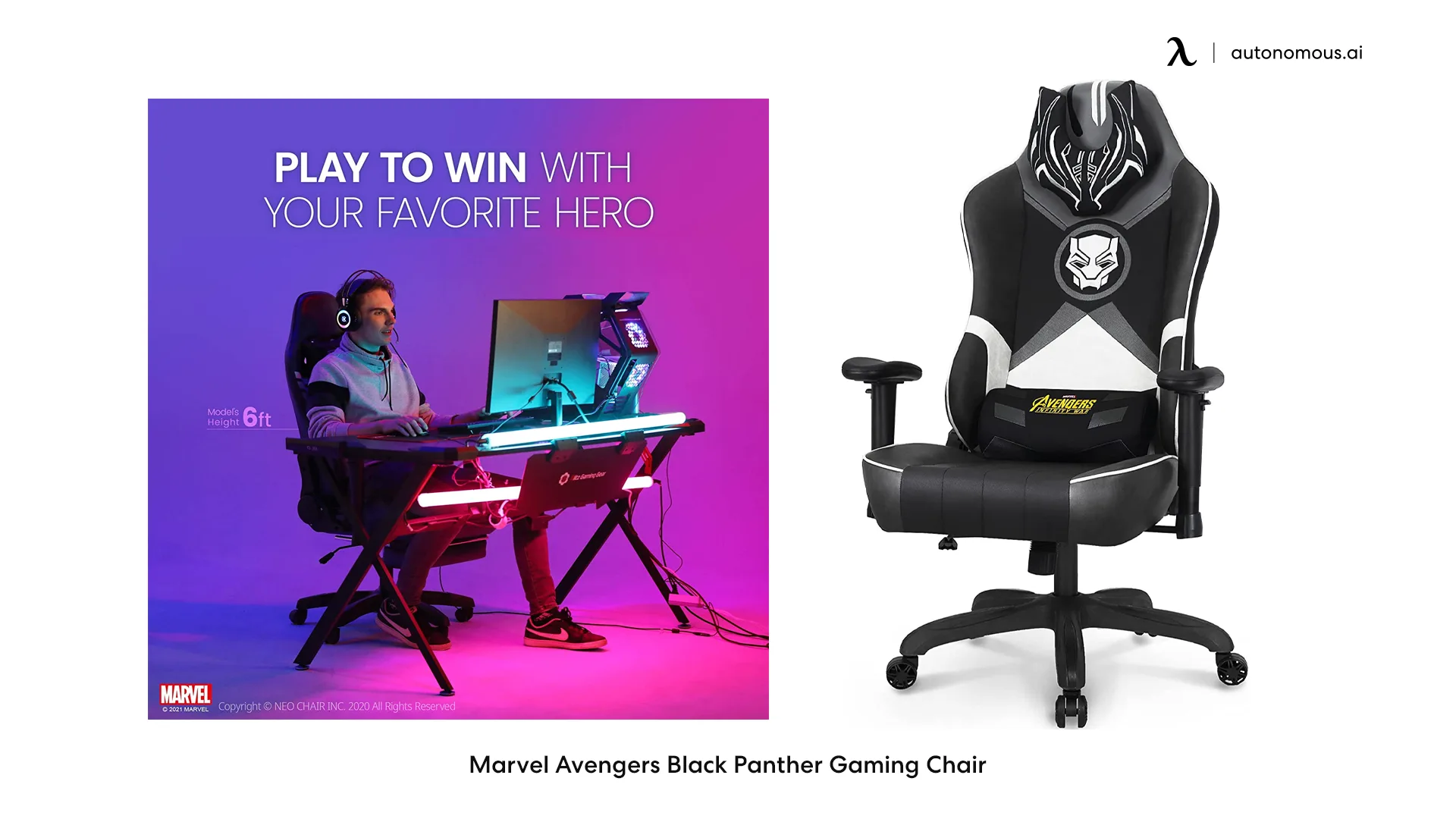 This black and white gaming chair features adequate seating for the gamer, making it quite pleasant to use for long periods. The seat on this gaming chair is 23 inches wide, which will accommodate the larger players.
Furthermore, the load capacity of this black and white chair for gamers is up to 400 pounds. It has a sturdy nylon ABS base that will support all the weight and wear and tear it will be subjected to.
Essentially, its frame is composed of heavy-duty and extremely sturdy materials, ensuring that it will last for a long time. The sturdy foundation can withstand up to 3000 pounds of weight.
This gaming chair's cushions and seating are made of high-quality memory foam for added comfort. The chair is completely wrapped in a strong and durable leather material that will add to its durability.
Extra cushions on the backrest of this budget gaming chair provide additional lumbar support.
9. AKRacing Masters Series Black and White Gaming Chair
This gaming chair's base is made of metal, which makes it strong and long-lasting. It can easily support a maximum load of 400 pounds, making it safe and comfortable for bigger gamers or those who move around a lot while playing.
AKRacing's chair will effortlessly lift the maximum load thanks to a strong heavy-duty gas lift that is included with it. Additionally, it will be able to resist the kind of rigorous handling that only a dedicated gamer can provide.
The black and white chair for gamers is built of high-quality material, which adds to its overall durability. Its foundation also includes heavy-duty smooth-rolling wheels that will roll over the roughest surface.
10. RESPAWN-900 Gaming Recliner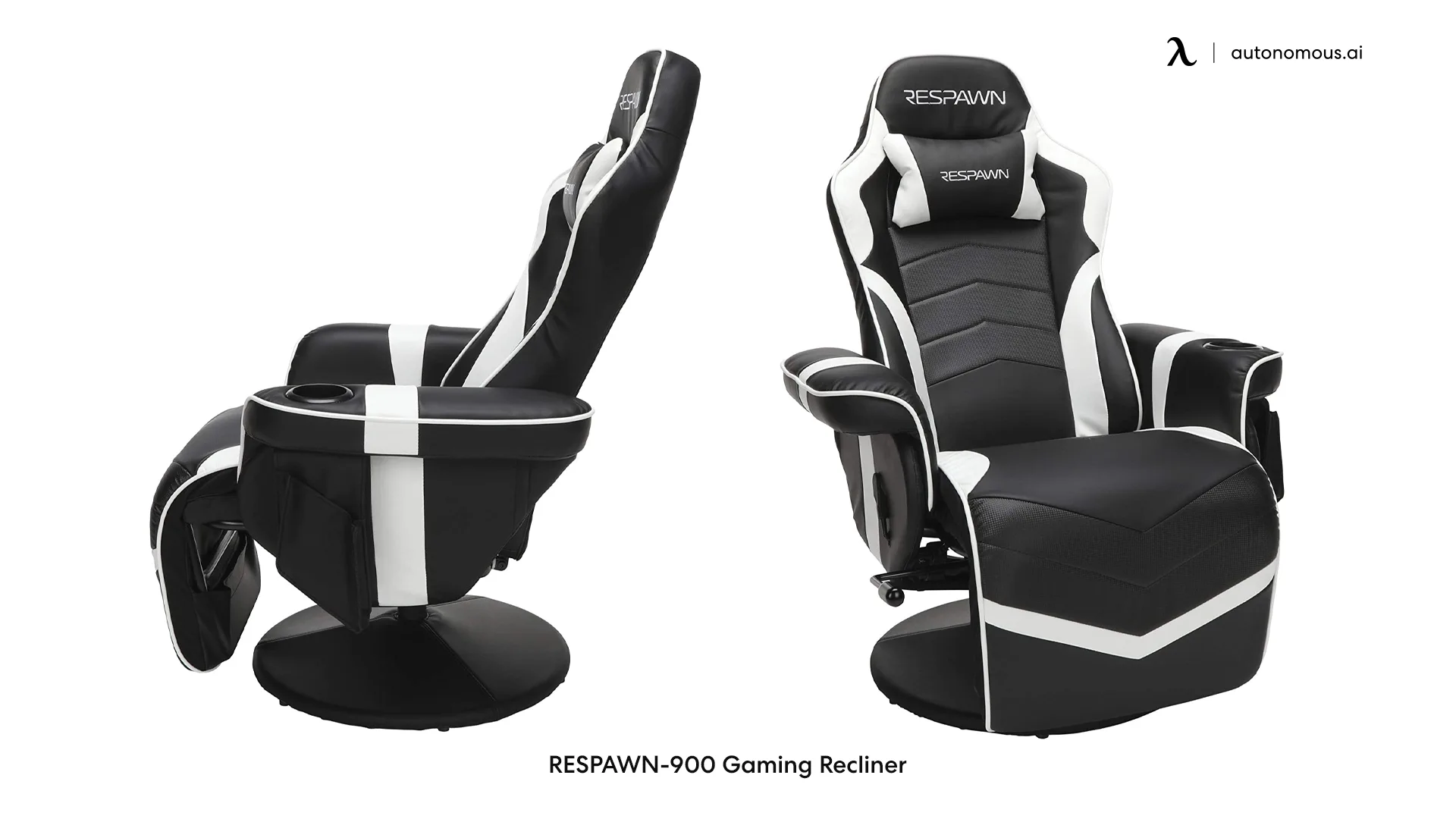 This comfortable gaming chair will help provide exceptional comfort when needed, thanks to its solid and firm foundation. It also provides excellent back and upper body support to prevent you from becoming fatigued throughout a game.
A cup holder is also featured in the armrest for your convenience, keeping your seat dry at all times. It has wonderful, comfy armrests to provide your arms and upper body with even greater support.
The gaming chair's seat is rather wide, offering more relaxation and a better blood flow to your legs. It will accommodate even the most intimidating and wide gamers that require a comfy gaming seat.
11. Arctica AKRacing Masters Series
This is a wonderful all-around choice for a black and white PC chair because it is comfortable, adjustable, easy to assemble, and attractive.
As you might expect, AKRacing produces racing seats in the conventional style. When you sit down in the Masters series, you'll feel like you're being held by a friend because of the side panels on the back and seat. The seat is made of high-density foam with a PU leather cover and sits on an anti-corrosive steel frame.
12. Musso Black and White Gaming Chair
A solid showing by a contender with a little budget. Although the Musso Gaming chair lacks some of the bells and whistles found in our previous entries, there are numerous chairs that cost twice as much and provide the same level of comfort, quality, and functionality. In terms of overall value, the Musso Gaming Chair is a great option that punches above its weight class.
The seat looks great with an intricately constructed black and white split across the face of the chair, as well as an embroidered panther face reminiscent of a specific comic book character.
13. Vernazza Series by Arozzi
This is a premium-grade chair with a premium-grade price, similar to the Masters Series. The Arozzi Vernazza Series is an excellent choice for seats because of its high-quality construction and ability to adjust the chair to your heart's content.
Vernazza features side panels on the backrest and a seat that lifts just enough to feel safe but not so much that you feel pressed into position, making it a good fit for larger players.
14. California Black and White Gaming Chair by AKRacing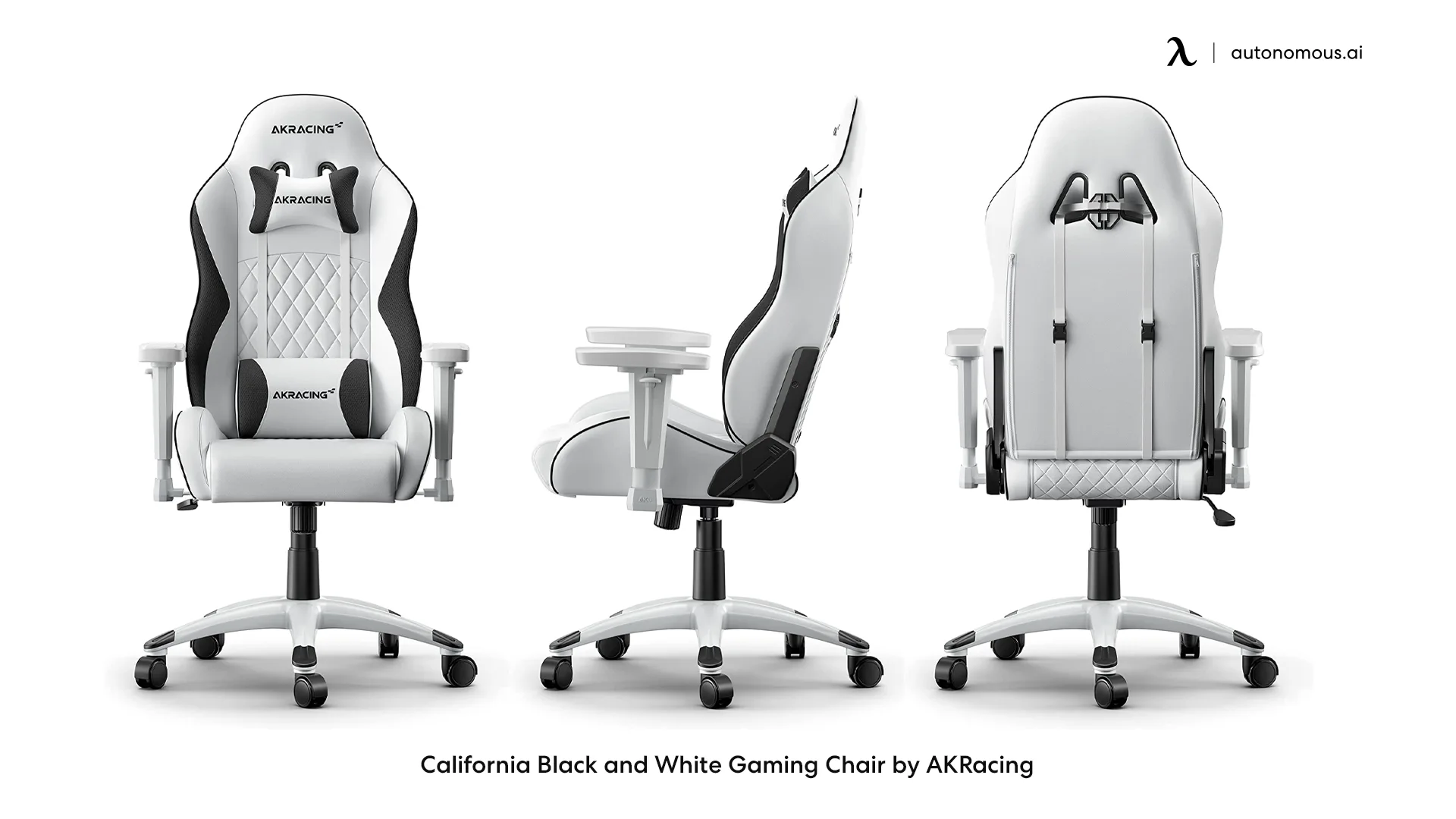 Finally, we have AKRacing gaming chairs on our list, which will not let you down. It is extremely practical, dependable, and efficient. Furthermore, it's an excellent choice for gamers looking for a combination of specs at a reasonable price. Seriously, it's nothing more than a gamer's delight. We mean it when we say it's of exceptional quality and performance. Let us get into the specifics for you!
The black and white PC chair has a practical size that makes it suitable for people with heights ranging from 5'6′′ to 6'6′′. With a nearly five-year manufacturer warranty, the automotive and high-grade upholstery is extremely resistant to cracking and peeling.
FAQs
Is It Appropriate for Me to Use a Gaming Chair at Work?
Gaming chairs are made specifically for playing video games. You should not sit continuously for several hours at work because it may cause discomfort and provide insufficient back support, resulting in uncomfortable sitting positions.
Which Black and White Gaming Chairs Are the Best?
Even though all the gaming chairs on our list are excellent, some are more effective than others. Our top recommendations are the Vetagear and Homall gaming chairs, which offer an exclusive sitting experience with high-tech features and comfort.
Conclusion
The best black and white gaming chair will improve the overall appearance of your room, but selecting the right one might be difficult. However, with the correct assistance, it is possible. It should have everything, from durability to comfort to dependability. We hope that you found this review helpful.
Hey, you have special pricing through your company.
Get exclusive rewards
for your first Autonomous blog subscription.
WRITTEN BYAutonomous
We build office products to help you work smarter.
Coming at You Live from Autonomous' Social Media!