Workplace Inspiration
15 Desk Cover Ideas for New Year Makeover
7,078 Views
Your desk is the focal point in your home or work office, so you must make it a great one. It should be ergonomic, just the right shape, size, and style to meet your needs and preferences. If you aren't happy with the desktop color or design, you can always spice it up. Treat yourself to an office desk makeover with these 15 great desk cover ideas in the new year.
Finding the Right Office Desk Top Covers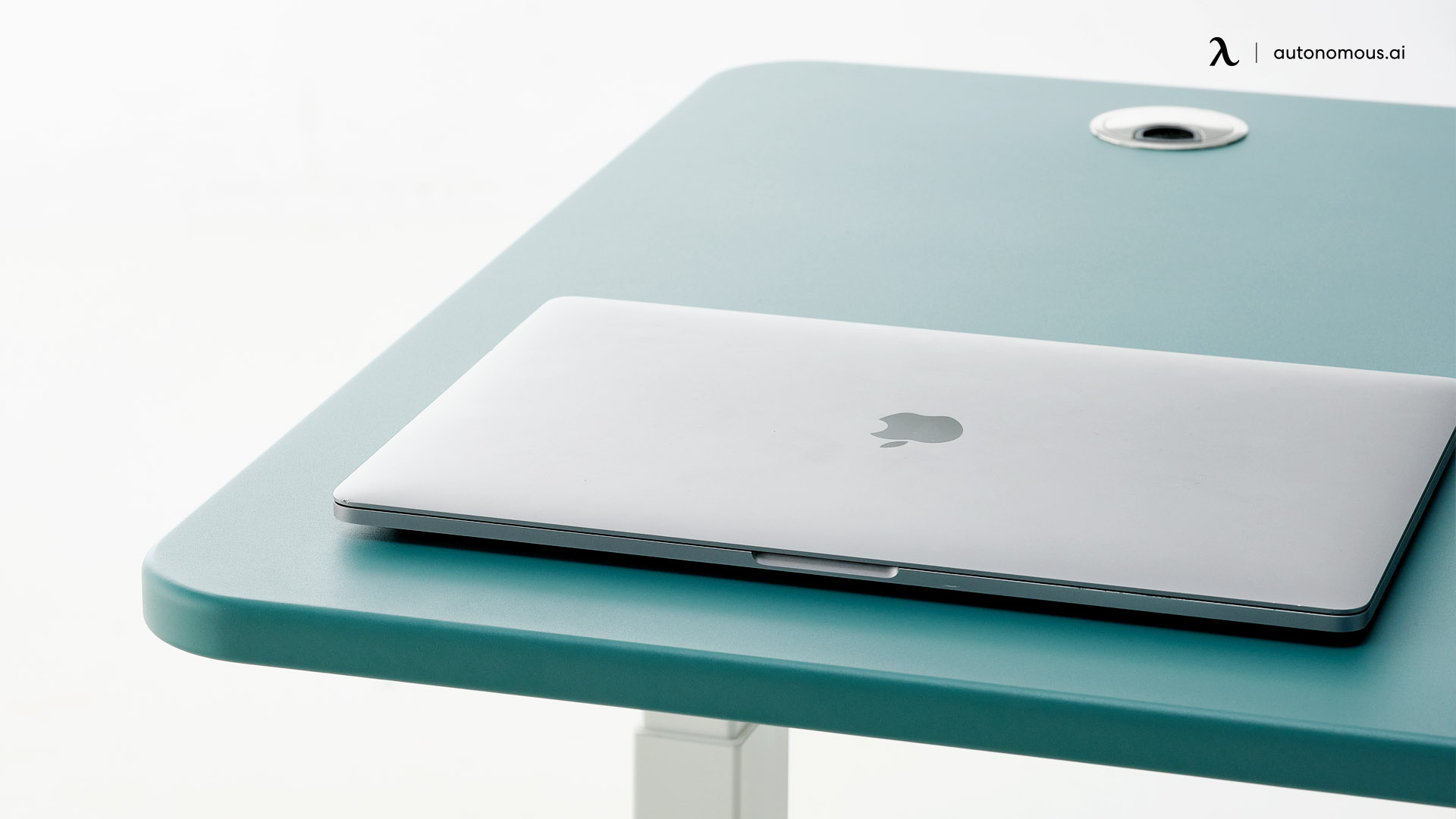 Desks come in all kinds of styles, materials, and colors. Not every type works for everyone, but if you find the perfect fit for you, this can work wonders for your motivation and ultimately your productivity. No one likes to work for long periods in a bland and uninspiring environment. The more you can personalize the space and your desk, the better you are going to be and feel at work. Office desk from Autonomous are highly customizable and also come in a range of great frame and desktop color combinations.
The choice of the right computer desk cover for you is a personal one. Some factors that could influence what the best one might include the field you are in and what kind of office environment you are in. If you are in the art and design field, you can use that for inspiration about a great computer desk cover. If you are in marketing, it might be a good idea to showcase your work and the branding expertise you possess. For example, if you are a developer or gamer, you could choose a design that is inspired by your work or recreation as well.
15 Desk Cover Ideas for the New Year
The ideas presented here are meant to give you some inspiration about how you can office desk makeover. For some of them, you just need to purchase some materials and covers, while for others, you might want to get really creative and use a DIY approach. Here are the top ideas for a new desk cover material for your office desk. You might need some tape, glue, and other materials, depending on which suggestion you choose. You can also get some help from an expert with desk renovations, handiwork, and carpentry for a few of the more.
1. World map cover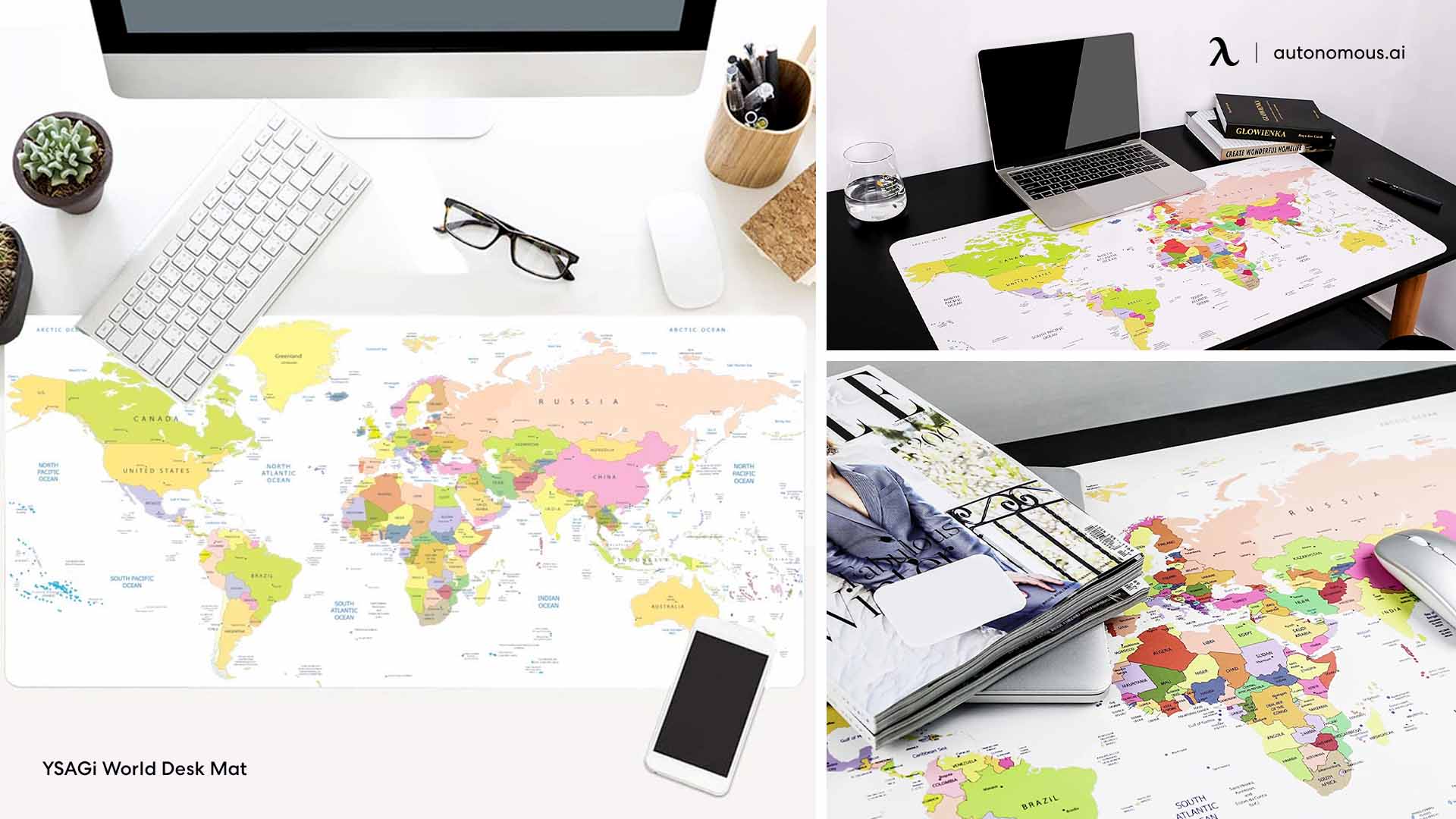 Why have a plain desk when you could cover it over with something that never gets boring? A glossy world map fitted across your desk is an easy switch that can make a big difference.
2. Washi tape desk cover
Washi tape is a great colored material for DIY projects. You can purchase a range of colors and create gorgeous rainbow-colored office desk top covers.
3. Comic book desk cover
If you are in the gaming world or are a comic lover, you can create a DIY computer desk cover using some comic magazines and your favorite comics. This is a fun way to make your desk a true reflection of you and your hobbies.
4. Company logo and brand cover
If your office is customer-facing, you might want to consider using branded materials for your next cover.
5. Duct tape desk cover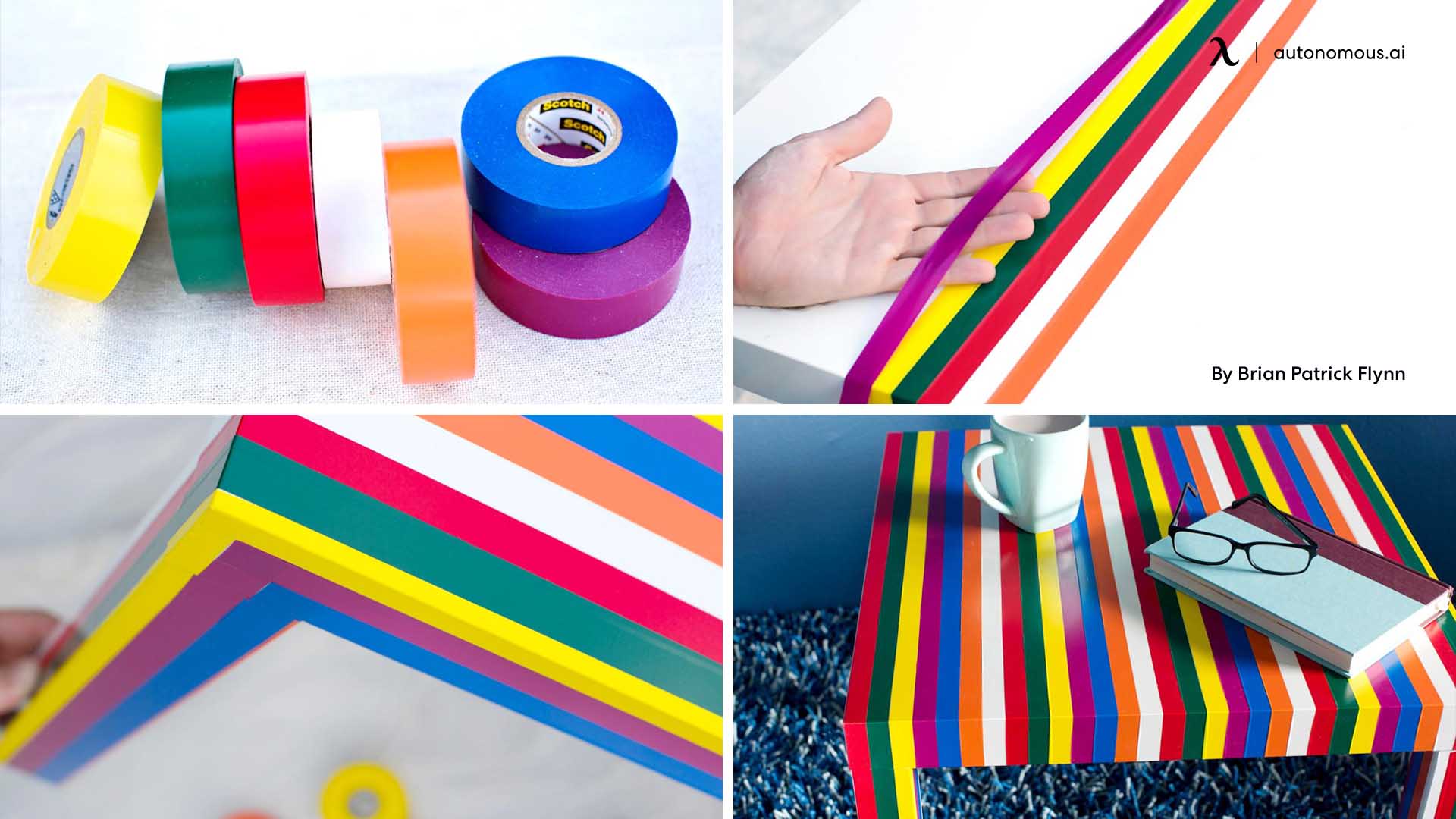 You can use colored duct tape to create a new desk cover easily.
6. Computer game poster cover
If you are into gaming, consider using a poster of your favorite games and stars.
7. Marble contact paper cover
Using marble contact paper as your desk cover can give your desk a clean and sophisticated look. This can be a great change from your previous desktop.
8. Clear glass desk cover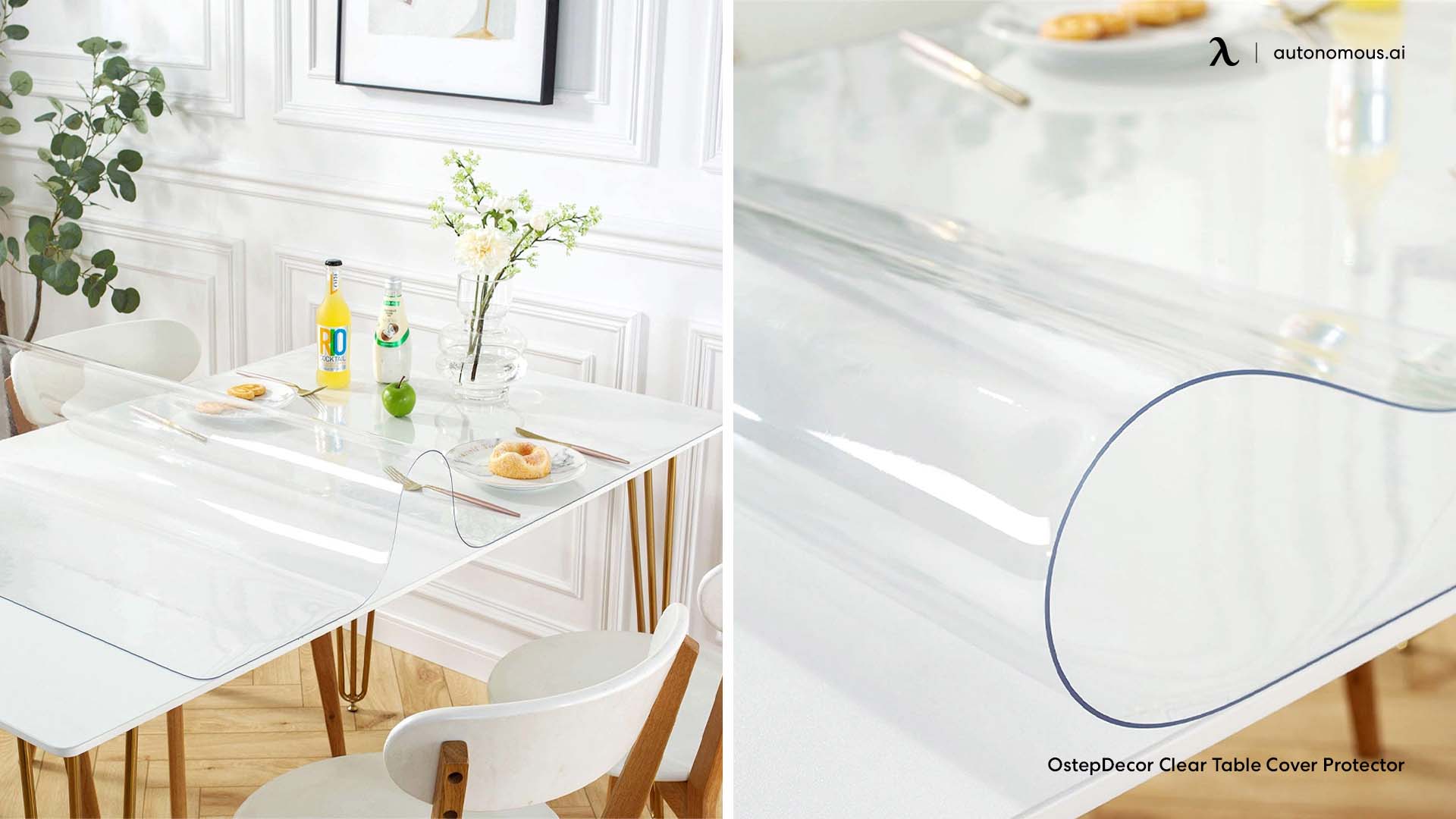 There's something special about a glass desk. You can place glass panels onto the top of your desk and secure them in place for a classy new look. You just have to remember to handle this with care.
9. Fabric desk cover
You can use actual fabric as your desk cover material. This is a great idea because it makes it look homely and vibrant. There are so many different material designs you can use. You need to work out how to keep the fabric taut and fasten it underneath the desk.
10. Tile desk cover
Tiles are another great way to cover your desk. There are many designs to choose from.
11. Coding deck cover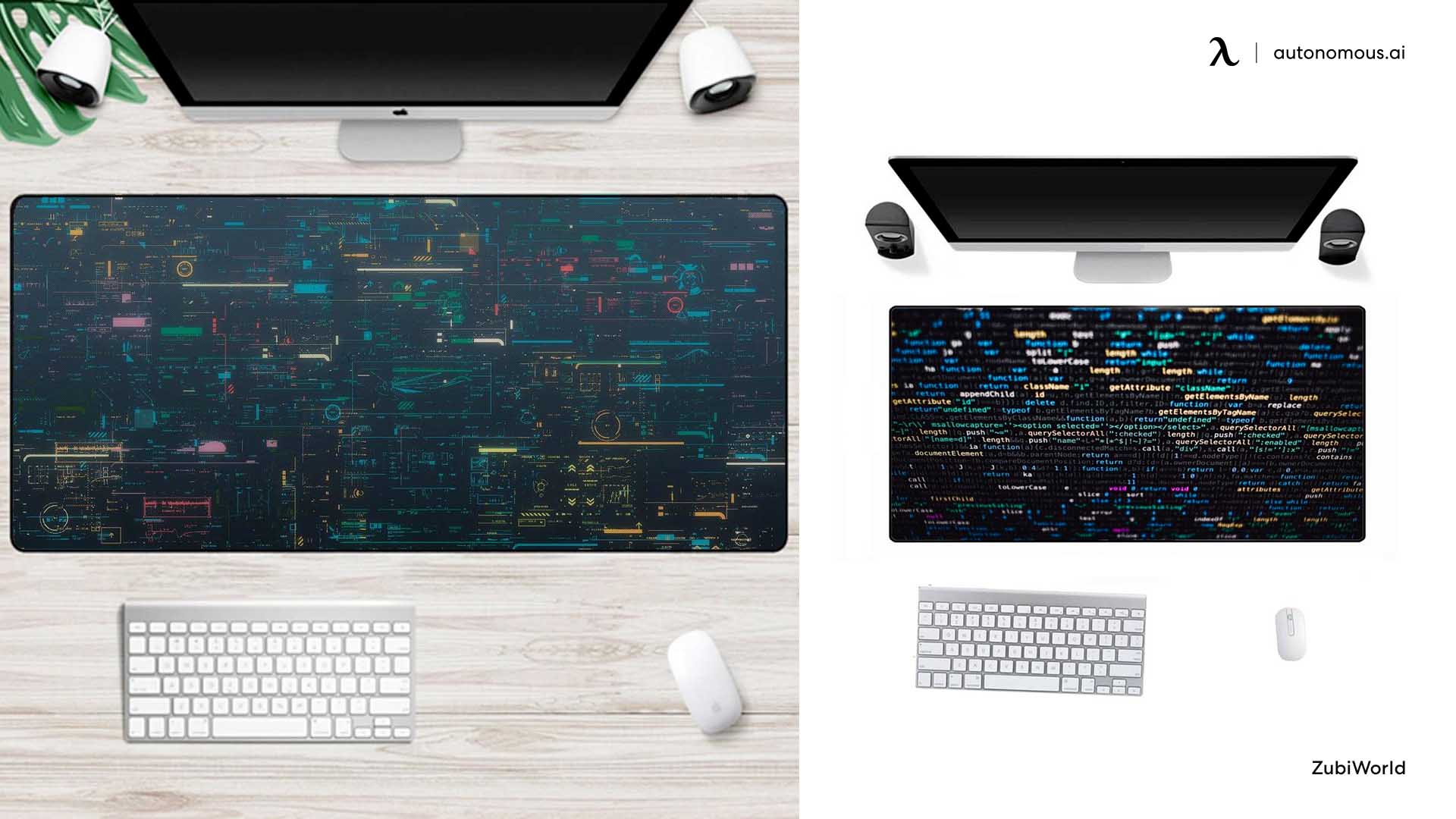 If you are a programmer, data scientist, or in the IT world, you work with programming languages and complex algorithms all day. Why not make it official with a poster complete with various coding symbols and inside jokes to refer to whenever you need a laugh?
12. PVC deck cover
Another popular idea is to use PVC panels on your desk. You can change the whole look and feel of your desk.
13. Switch your desktop
If you are at liberty to replace the top of your desk, this is a good option. One of the much-loved options is a wood top. If you want to know more about the different types of wood, you can look here.
14. Switch your desk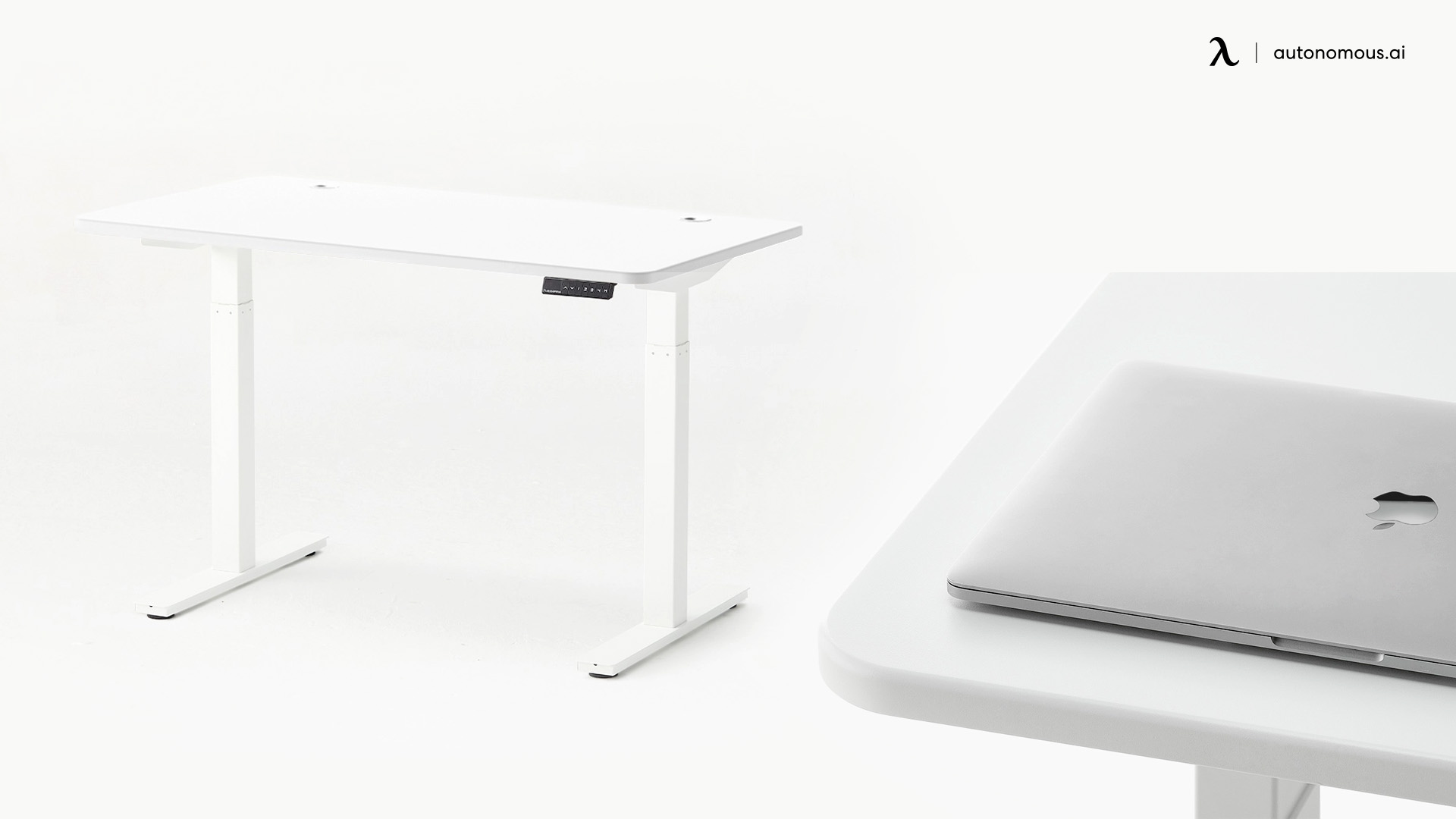 If your current desk is not one you can tamper around with, some of the DIY ideas presented here might not work. One option for you, if you are looking for a better desk altogether, is a standing desk like the SmartDesk 2 - Premium . There is a business and a home option. You can pick the desktop cover you like, like the Autonomous SmartDesk 2 - Home Office's with a new Matte top desk cover. This provides better protection for the desk, is good for health, and there is no change in price.
15. Build your own desktop
If you are a hands-on person who is good with tools and handiwork, you might want to build your own desktop, or better yet, your own desk. If you have an existing frame, you can add a top of your choosing. There is no limit except for safety and desk stability. You can even use a concrete desk top.
Wrap up
There is no shortage of desk cover ideas if you have a little time and creativity. It's easy to get started with the 15 ideas presented in this article.
Hey, you have special pricing through your company.
Get exclusive rewards
for your first Autonomous blog subscription.
WRITTEN BYAutonomous
We build office products to help you work smarter.