Workplace Inspiration
15 Soundproof Living Room Reading Nook Ideas for Houses

Autonomous
|
Feb 24, 2023
661 Views
According to a solid study by Krisp.ai, background noise decreases productivity and cognitive performance. Similarly, you experience a loss of focus when you try to read a book amidst the disturbances around you. There is no greater pleasure than reading your favorite novel or preparing for an exam in the comfort of your living room. However, this pleasure and ease are compromised by uninvited noises.
Not to worry, we have brought 15 of the most fantastic living room reading nook ideas that can significantly elevate your reading experience. We have something for everyone, so don't skip off the list.
Benefits of a Dedicated Living Room Reading Area
Reading requires some severe level of attention; otherwise, it is useless. With all the noise pollution around us, it gets challenging to focus on the task. In that case, a living room reading nook acts as your chill-out room where you can entirely focus on the job without any distractions.
A dedicated living room reading area ultimately boosts your productivity and allows you to read with a hands-on approach.
How to Soundproof a Living Room Reading Nook
Blocking the entry of noise inside a room is what soundproofing entails. To effectively soundproof a room, you can install rubber stripping on the windows or apply soundproof tiles. Laying down rugs and investing in a white noise machine also helps.
Or, if you do not want to go over the hustle and effort of soundproofing a home, you can always invest in a premium quality soundproof pod that blocks off noise completely.
Top 15 Soundproof Living Room Reading Corner Ideas
1. Invest in a WorkPod
If you want an entirely dedicated reading and working space, you should definitely get a WorkPod from Autonomous. These prefab ADUs are soundproofed spaces that can enhance your productivity significantly.
Dimension
103"W x 142.5"L x 92" - 125.5"H
Material
Exterior: Composite wood
Interior: Plywood wooden frame
Frame: Steel, M300 cement
Include
SmartDesk Pro, ErgoChair Pro+, Cable tray, Filing Cabinet, Dual Monitor Arm, Anti-fatigue Mat
Minimum wattage
100W
Weight capacity
2.9 tons
Color
Black, White
Warranty
1 year
2. Get a StudioPod
One of the most lavish living room reading area ideas is to invest in an Autonomous StudioPod that acts as a mini house. This convenient setup has an in-built structure for spending quality time with your loved ones reading books. This living room reading nook idea is perfect for people who love reading along with others.
Dimension
106" W - 155"L x 106.3"H
Material
Exterior: Vinyl layer
Interior: Eco-friendly honeycomb paper
Frame: Steel
Include
A closet, desk, bookshelf, TV stand, a foldable coffee table and convertible sofa bed
Minimum wattage
150W
Lighting
3 color modes
Warranty
1 year
3. Storage Cupboard
A wooden cupboard is a perfect location to store books and snug them in with a pair of blankets. This primarily works when the storage has enough space to house a person. You can use a door sweep to soundproof the cupboard as well.
4. Comfortable Swivel Chairs
Another great leaving room reading nook idea is adding a few swivel chairs with extra padding to provide optimum comfort. Adding new furniture into a room alleviates the traveling sound waves. A studio pod can also be equipped with comfortable swivel chairs.
5. Apply Soundproofing Paint
According to a solid study by Office Interiors, bright rooms with light colors dramatically boost productivity. In addition, applying soundproofing paint in your room can reduce the transfer of soundwaves inside your living room, providing you with a quiet and bright room.
6. Staircase Reading Nook
If you have an expanded staircase, you can use the space beneath it as your living room reading nook. A pod can easily be installed in a convenient space.
7. Transform Extra Room Space
If you have a vast room, use it as a blessing. Convert the unused space into a living room reading area with the help of a privacy pod that acts as an independent sitting space inside the room.
8. Outdoor Office Room
A Compact Office Pod can be an excellent investment if you wish to focus on work away from your house. You can place it anywhere with easy assembling options.
9. Transform Unused Benches
Benches that have gone old can be revamped into a perfect reading nook. You can soundproof your benches through creativity and expertise and add some comfort to make your reading experience phenomenal.
10. Warm-Up Glass Room
Large windows and panes that heat up in the winter are ideal add-ons in the living room if you want a pleasurable reading experience. Tempered glass windows obstruct noise to a great degree. A glass exterior work pod also acts as a supreme warm-up glass room.
11. Closet Reading Nook
Some houses have spacious closets used to stash old stuff and junk. You can revamp this idle closet into a fantastic living room reading area with an attached library. If you do not own a closet, get a pillar booth that takes minimal space and provides you with the same fantastic experience.
12. Mobile Reading Nook
Get a trolley and make it your mobile library, which you can stroll around the house at your convenience. In addition, get a comfortable lounger or use your old furniture as a sitting area while you read your favorite books.
13. Use Empty Wall Space
Empty walls produce nothing but sound. Attach easy-to-fit shelves to these walls and turn them into a tiny library. This can become an easy and cost-effective living room reading nook. You can also soundproof your walls by implementing simple tips and tricks.
14. Add a Custom Pod
Forget the old-school and dull pods where you get a table and chair with no excitement. Buy a custom pod with all the amenities you need to experience the pleasure of a fanfiction or romantic novel.
15. Invest in a Beanbag
Suppose you are not interested in the nook and cranny of refurbishing your living room to get a pleasurable reading experience. Invest in a comfortable bean bag. A beanbag is a one-stop relief for providing a mobile sitting area for someone who wants to read a book. You can place beanbags anywhere you want.
Final Remarks
We hope that you liked our living room reading nook ideas. Many more ideas exist, but we tried to limit this list to the all-time-best ideas. You can create your envisioned living room reading corner from the above popular ideas.
Video ads for product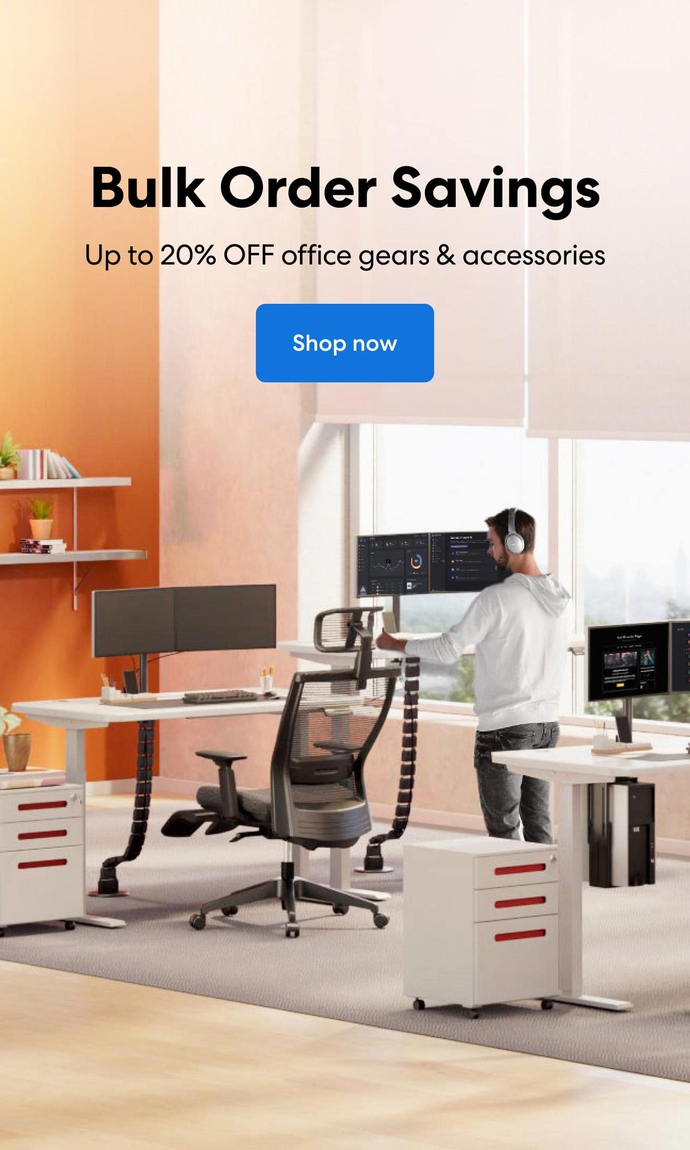 Subcribe newsletter and get $100 OFF.
Receive product updates, special offers, ergo tips, and inspiration form our team.