A folding treadmill is one of the best items you could add to your gym, especially if you already work from home and you want something that helps you save space once you're done using it. On this list, you can find the best 17 options for 2022, and each of them is unique – while some give you innovative technological features, others might help you reduce your carbon footprint or offer you the best price!
17 Best Folding Treadmills for Your Small Corner
1. WalkPad Folding Treadmill
With a fold-up treadmill, you can take your light workout anywhere. However, finding the best model is not easy until you find the WalkPad Folding Treadmill, which is one of the people's favorite models out there. 
This option has a four-layer structure, and that means that it's sturdy, durable, and it can last a long time with you, even if you use it every day. Additionally, since it includes foot-sensing speed control, you can walk as fast as you want, and it will adapt to your needs. 
Buying the best office gym accessories & tools is essential, especially if you have an electric standing desk. WalkPad's option is one of the best in terms of functionality, convenience, and practicality, so it should be on top of your list of alternatives! 
2. Asuna 8730 Flat Folding Treadmill
Asuna's model is also an option you should keep in mind, and if you're looking for an immensely transportable alternative, this might be the one for you. 
Purchasing the Asuna 8730 means you get a fully flat treadmill with a high-quality display motor and sturdy support handles to keep yourself steady while you're walking. 
Furthermore, this alternative is made of steel, which means that it's one of the most durable options on the market. It runs on shock-absorbing technology; thus, it reduces the impact on your knees when you're walking or running. 
3. SereneLife's Smart Digital Folding Treadmill
This fold-up treadmill is one of the smallest, most affordable ones on the list, and it's immensely transportable as well. The Digital Folding Treadmill by SereneLife is only five inches high when you fold it, so you can easily store it under your bed or in a closet while you're not using it. 
In addition to being immensely transportable, this folding treadmill for a home can support up to 295 pounds, sense your speed, and adjust it to your needs. 
4. SF-T4400 Folding Treadmill by Sunny Health & Fitness
Sunny Health & Fitness is one of the most famous brands on the market, especially when it comes to producing high-quality treadmills for your home. Therefore, if you want a fantastic option, checking the stores' alternatives is never a bad idea. 
In this case, the SF-T4400 is one of the best compact treadmill options you could buy, particularly if you're looking for an alternative with pre-installed cardio programs, an absorption deck, and more. 
Since this model has an LCD display, you can check your stats while you're walking or running. Additionally, it lets you choose between nine different workout programs, and that might be immensely convenient if you're new to the fitness world and would like to have some options. 
5. Goplus Superfit Treadmill
Just like the folding treadmill alternatives mentioned above, the Superfit is also completely foldable. Therefore, once you're done working out, you can fold it and store it wherever you want. 
One of the best features of this fold-up treadmill is that it's ideal for small people who love walking. However, that's also a disadvantage – it might not be as attractive if you're bigger and would prefer running or switching your routine from time to time. 
6. XTERRA's Fitness TR150
It's big enough for most users, it comes with a shock-absorbing wide deck, an LCD display, one year of warranty, and more – the TR150 by XTERRA is one of the best foldable treadmill alternatives for a home. 
The LCD display is easy to read, and it's ideal to keep you on track of your pulse, calories burned, speed, and distance. 
In many cases, users are pleasantly surprised when they get this home office treadmill model because it offers many high-quality features that you would not expect from an item with this price. 
7. Under Desk Walker by Goplus
Place the Goplus walker under your desk or wherever you have enough space to start your workout session. Exercising at least a few times a week is essential if you want to stay healthy, and with this model, you can have fun while you're walking, and you can guarantee that you're still burning calories. 
Goplus' under desk treadmill model doesn't have any rails, so you don't need to spend time trying to make sure it fits under your desk, bed, or inside your closet. Simply place it on your floor, exercise, then easily put it away. 
8. Sole F80 Folding Treadmill
Treadmill users often talk wonders about the Sole F80 since it's one of the best compact treadmill alternatives as well. It's available at an affordable price, its sleek and classic design can perfectly match your modern office design, and it gives you high-quality components made to endure a long time by your side. 
This fold-up treadmill has a nine-inch LCD display for you to check your steps, distance, speed, and much more. At the same time, its safety lock guarantees that the unit stays in place when you unfold it, which is immensely important for you to be safe while you're running or walking. 
With a sturdy motor and innovative features like Bluetooth connectivity and a tablet holder, your life can completely change if you incorporate this folding treadmill into your workspace. 
9. Echelon Stride Folding Treadmill for Small Spaces
The Echelon Stride is one of the best-known office treadmills to exist since you can fold it down to 10 inches. Thus, saving it when you're not using it only takes a few minutes of your time. 
Although it's very thin when you fold it, don't be fooled – this fold-up treadmill is sturdy and reliable. The model can stand up to 300 pounds in weight, and it's designed to last years by your side. 
Buying the Echelon Stride means you also get premium access to the Echelon app. Therefore, you get to watch a number of fitness programs taught by the best instructors. 
10. Horizon 7.0 AT Folding Treadmill
When you want to buy a treadmill that adapts to your office or house, you probably want something foldable, easy to carry, but also gives you the best features at an affordable price.
On some occasions, finding a model that balances out all of those aspects is not easy, especially if you have a limited budget. However, Horizon's choice might completely change your perspective. 
It's a pocketbook-friendly treadmill made of steel, so it's very sturdy. Its incline motors can quickly adapt as you adjust them, and many people love it for its versatility as well. You can, for example, connect your iPad and exercise with the best apps, or simply play some music while you're running.
11. NordicTrack Commercial Folding Treadmill
Buying a budget-friendly treadmill doesn't mean that you have to go for the best alternative you find. Overall, you never need to sacrifice a high-quality item for its price since it might not be the best option on a long-term basis. 
Instead, check out the Commercial Folding Treadmill by NordicTrack, which gives you a dynamic set of features to take advantage of. This folding treadmill operates on a strong motor, and it includes Bluetooth connectivity, digitally-enhanced speakers, and heart rate monitors in its handlebars. 
12. ProForm Carbon T10 Folding Treadmill
If you're looking for one of the best foldable treadmill alternatives on the market, then the ProForm Carbon T10 is definitely a model to look into, particularly if you want something to work with iFit.
The ProForm Carbon T10 folds completely with a very light push, so you never need to stress about putting it away under your bed, desk, or anywhere else. Additionally, it supports up to 300 pounds in weight, it has cushioning technology, a CoolAire fan, and two-inch speakers to enhance your running experience. 
13. NordicTrack NTL17915 Folding Treadmill
NordicTrack has gained its spot on the list of the best brands to offer you fold-up treadmill alternatives, especially due to the specific characteristics of its models. 
In this case, the NTL1795 lets you walk, jog, or run at a maximum speed of 10 miles per hour. Thus, you get many options to improve your health and change your exercise routines. 
You get soft cushioning on its wide running surface, so your limbs are completely safe while you're using the item. Furthermore, it includes no less than 20 built-in workout programs to choose from, and that's a fantastic alternative for everyone who wants to start getting fitter or simply switch their regular routine! 
14. Weslo Cadence G 5.9 Folding Treadmill
Proprietary cushioning and position incline are just a couple of features you get with Weslo Cadence's folding treadmill for home.  
Since it has six different workout programs, you simply need to choose the one that works for you depending on your needs. Moreover, it's easy to store and put away in your closet. 
Lastly, some people say that Weslo treadmills are for beginners because the models don't offer many options if you're already used to exercising every day. However, this is not the case, especially for the G 5.9 because it provides you with a range of exercises to choose from. 
15. SF-T7603 Folding Treadmill by Sunny Health & Fitness
As it was mentioned before, Sunny Health & Fitness is a reliable brand, and it offers more than one folding treadmill option. In this case, the SF-T7603 can become the center of your home gym, or even turn out to be the perfect item to help you improve your cardiovascular health and guarantee that your body is in shape. 
With pulse sensors in its handles and a Soft Drop feature, this folding treadmill can completely change your experience. Although it's more expensive than other alternatives, if you get it, you might see that it's worth the price. 
16. Portable Treadmill by Best Choice Products
If you're new to the fitness world, you might want an option that gives you the best features to start exercising without breaking your bank account. Best Choice Products has the perfect solution for you since its fold-up treadmill is portable and easy to use. 
This fold-up treadmill is motor-free, so you never have to worry about its environmental impact or electricity bills while you use it. Furthermore, even though it doesn't give you the same features as an electric model would, it's still a great alternative to dip your feet in the fitness waters. 
17. Electric Folding Treadmill by Merax
The last option on this list is Merax's choice, which is a sturdy electric fold-up treadmill with a 1.5HP motor. Even though it's not the most powerful one between the previously mentioned models, it's still very convenient for many users. 
Merax's option includes an LCD display and a phone pad to facilitate your workout routines. At the same time, it's durable and easily transportable. Therefore, even though there are more powerful options out there, this one might give you just what you need if you want something simple and effective. 
Keynote Takeaways
This list included 17 different folding treadmill for home options, and each of them has specific features. While some prioritize power, others are included because of their innovative technology or price. 
Overall, everyone has to choose their office workout equipment depending on their needs. Therefore, even though this guide gave you a few models to consider, you should always gauge how much you're willing to pay and what you want the treadmill for. 
Some people, for example, are simply getting started and want a simple portable treadmill to see if it works for them. Nonetheless, others are veterans in the fitness world and need more options to enhance their daily exercise routine. 
Therefore, evaluate what you want before choosing your treadmill, and make sure that the model you pick matches your needs!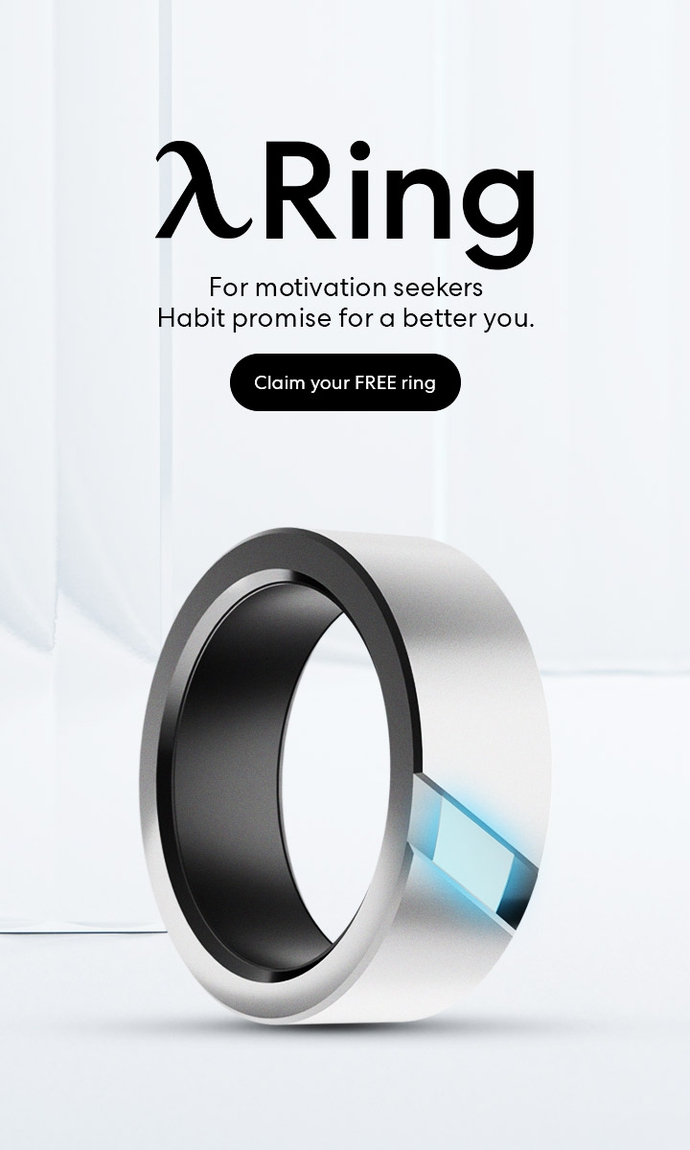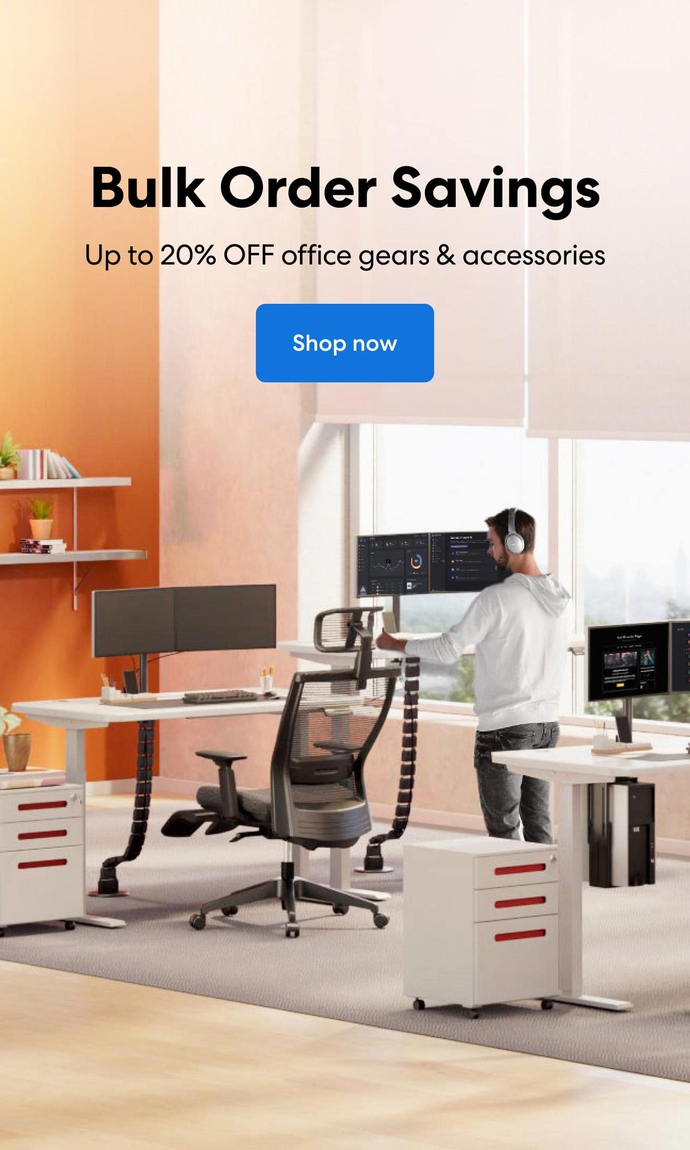 Subcribe newsletter and get $100 OFF.
Receive product updates, special offers, ergo tips, and inspiration form our team.