Office workers spend the better part of their day sitting in front of a desk, which experts have reiterated that it has negative effects. Therefore, getting the right lumbar support chair that supports back pain can be an excellent investment to exacerbate the harmful effects of a sedentary lifestyle. 
The best lumbar support chair works by supporting the lower back area referred to as the lumbar spine. It supports the spine's natural curve while keeping it in a neutral position, which will relieve stress on the spine. The best chair with back support does this with various forms of support that can either be fixed or adjustable. 
It's important to go for a back support office chair with adjustable features to fit your frame. Here are the 20 best lumbar support chairs for back pain according to build quality, adjustability, and style, but first, let's look at the types of lumbar support chairs for back pain. 
Types of Lumbar Support Chair for Back Pain
There is a variety of back support office chairs on the market. The popular types include: 
1. Fixed Lumbar Support
The lumbar support is static on these ergonomic office chairs, which means you can't adjust it. These types are usually on the cheaper end when compared to the rest of other office chairs' lumbar support, but it's definitely something rather than no back support at all. Moreover, the chair can be counterproductive as the spine's curvature may differ from person to person and may not match up with the chair. 
2. Dynamic Lumbar Support
This is another type of the best office chair for back pain. It automatically adjusts and repositions itself to fit a user's posture, ensuring that it provides constant support at all times. Dynamic lumbar support is also suitable for home offices. You can easily find them on the best ergonomic office chair on the market. 
3. Adjustable Lumbar Support
A user can adjust where the lumbar support should be in this type. You're able to set the lumbar support to fit your back properly. The setting that you can adjust on these types of lumbar support chairs for the home includes depth, firmness, and height. Lumbar support for office chairs can -at times- combine these adjustability features. 
20 Lumbar Support Chairs for Back Pain
Now that you know the types of ergonomic chairs for back pain, you can buy an ergonomic chair by narrowing it down to the one that'll meet your needs adequately. We've made your selection process super easy by selecting the best lumbar support chairs for back pain. Here's a list of some of them. 
1. Autonomous ErgoChair Plus
The ErgoChair Plus is a dynamic that was inspired by movement. It allows users to move freely and has a frameless construction for this function. This lumbar support chair is earth-friendly with 10-time durability. ErgoChair Plus encourages natural movements and spinal support adaptability.  
Moreover, it has a breathable mesh option, a weight capacity of 300 IBS, and comes with a five-year warranty. The fishbone design plus TPE materials will correct users' sitting posture and promote back health. Back pain problems reduce when you use the optimal support feature of the chair. It's definitely one of its kind on the ergonomic lumbar support chair. 
2. Autonomous ErgoChair Pro
This is another excellent option to forgo due to its unique features. It has an extraordinary lumbar support center for back pain since it's highly flexible. Users can adjust the chair to the position that can help them get the support they need. You'll use a simple handle to adjust the chair to relieve the right pressure.
Moreover, you can push it up or down to a six-centimeter range, making it a suitable ergonomic chair for any body type. Be on the lookout for the ErgoChair Pro if you want lumbar support chairs for home with the best lumbar support for back pain. 
3. Autonomous ErgoChair Recline
If you're looking for comfort, a reclining ergonomic chair is the best on the market to go for. It has a unique arch that allows the chair to support your spine's curvature. Users can adjust the seat to their desired position to comfortably sit upright or lean back. 
ErgoChair Recline has an 18 degree recline that can accommodate any weight, ensuring the lower is stable while tilting. A reclining ergonomic seat is the best chair for back and hip pain since it does not put pressure on your neck, shoulder, or lower back. Furthermore, it has a breathable mesh and other adjustable features. This is undoubtedly a chair to keep your eye on. 
4. Herman Miller Mirra 2
The lumbar support chair has a dynamic surface that responds to users' slightest movement. Mirra 2 was created with a balance of personalized ergonomics and comfort. It naturally encourages freedom of movement. You can easily adjust it and not worry about getting a size that will not fit you properly. Mirra 2 is an excellent back support office chair to buy. 
5. Sihoo Ergonomic Office Chair
Sihoo lumbar support chairs are designed with usage modes that fit the natural forms of your body to the greatest extent. It has the style and features that certainly make it have a place in the best 20 lumbar support chairs for back pain. The S-shaped type easily acts as a backrest and will follow the natural curvature of your body, which can relieve some back pain. 
6. Herman Miller Sayl
Most people can be skeptical about whether Sayl chairs are ergonomic as they have fewer parts and materials, but they're still excellent lumbar support chairs for back pain. It has a unique detail to it and back material that's conforming. Moreover, the chair has an armrest that allows seven different height positions and lean controls, enabling three different lean settings. 
7. HAG Capisco and HAG Capisco Puls
It's an integrated plastic seat with a back cushion for ultimate comfort. You can adjust the saddle seat high or low according to your working needs. This is a suitable ergonomic chair for people with a standing desk as it can easily allow an upright position. They're definitely the unusual type to go for but are certainly making their mark in office workstations. 
8. Secretlab Titan Software Chair
This is an excellent choice whether you're looking for a lumbar support chair for gaming or office use. Generally, it's a good chair for anyone who sits for long hours. It features a foam lumbar and head pillow that provides ultimate comfort. Moreover, the lumbar support system is inbuilt, and you can easily put it in the right places for the right firmness and height, providing comfort and relieving back pain. 
9. Humanscale Freedom
Humanscale Freedom is another ergonomic lumbar support chair you can go for. Its weight-sensitive and self-locking recline mechanism that's truly iconic when it comes to style. The freedom type is one of its popular chairs since it offers an outstanding balance and comfort. However, these chairs are not popular when it comes to building quality. 
10. ComHoma Office Desk Chair
If chair elasticity is what you're looking for, the ComHoma Office Desk Chair is the best option. Another great thing about this comfortable ergonomic computer chair is that it offers value for money. The chair's curved back allows you to relieve some of those common back pains. 
11. Dumont Ergonomic Office Chair
Here, the office chair features adjustable lumbar support. Its lumbar support chair offers excellent back support and gives you the freedom to move since it has rollerblade wheels. Dumont's ergonomic office chair reclining feature allows users to tilt the backrest or sit upright. The chair also has simple installation instructions.  
12. Dada Office Task Desk Chair
This is another excellent option to go for. It features breathable mesh fabric, a 155-degree recline, and an impressive design that's not common in cheaper office chairs. The downside is that you can only adjust the seat on the high back. Overall, the chair works perfectly fine to relieve back pain. 
13. Realm of Thrones Admiral
This is another excellent ergonomic chair for back pain you can go for. It really feels more expensive than it is. The lumbar support chair features a mesh back area that's excellent for air circulation.  
Overall, the unique waterfall design ensures that when the seat comes close to your needs, you can taper down, reducing pressure on the thighs. Height and seat are adjustable, plus it comes with tilt guide weight tension control that you can adjust according to your weight. 
14. Flexispot BS9
Surprisingly, this lumbar support chair for back pain is affordable. At first glance, the chair may look basic, but its generous padding makes it super comfortable. The mesh is made in such a way that it supports the lower back of your body. However, the support is not adjustable; you can only adjust its height between 44cm to 53cm with a gas lift operated by a lever. You can also tilt it by pressing your back on it 90 to 120 degrees. 
15. Raynor Ergohuman
The ergonomic chair is packed with contemporary style with an excellent headrest and high back features. It's made of a leather seat and a mesh back for superior comfort. You can easily adjust the tilt tension control, back angle, seat height, seat depth, synchro-tilt, and arm height. The armrest is very flexible but lacks a locking mechanism. Build quality is excellent, but it's on the pricey end.  
16. ErgoTune Classic
ErgoTune classic is designed with ergonomic features like lumbar support, hybrid mesh, and recline support. It's undoubtedly a high-performing and easy on-your-pocket lumbar support chair. Moreover, the chair gives you comfort throughout work and play.  
17. Gabrylly Office Chair
If you're looking for a posture boost, then the Gabrylly office chair is the best lumbar support chair to go for. It has all the support in all the right places to enable you to work throughout the day comfortably. You can easily stretch while working during the day. However, its headrest is not suitable for all heights. Overall, the chair has a breathable mesh fabric and can give you a posture boost. 
18. Ticova Office Chair
This is an adjustable mesh chair where you can adjust the depth, height, headrest, seat cushion height, and other features to give you the resilience to your most comfortable position. It has a backrest that fits your spine perfectly. Therefore, the chair will reduce some lower-end back pain. 
19. Steelcase Series 1 Work Office Chair
The seat offers style, performance, and choice. Steelcase Series 1 work office chair has a live flexor backrest system that assures users it'll conform to their body and moves with it to support the spine when changing posture. The chair is adjustable in various areas like recline tension adjustment, back base and frame finish, adjustable arms, lumbar, seat depth, and pneumatic seat height adjustment.  
20. Razer Iskur Gaming Chair
An excellent option to go for when it comes to comfort is the Razer Iskur Gaming Chair. It has an inbuilt lumbar support system that can help support your spine and relieve back pain. The seat has a multilayered leather and high-density foam cushion. Moreover, the chair has simple and straightforward instructions for assembly. 
Final Note!
Whether it's adjustability or cost, users must outline factors that will guide them to find an office chair lumbar support that'll meet their needs effectively. Before you set out to lumbar support chair hunting, it is imperative to know your posture. If you have a habit of sitting straight or sloughing, you can easily find a chair that fits naturally to your sitting habit than getting one that'll adapt to your habits. A lumbar support chair has what it takes to offer the best comfort for back pain.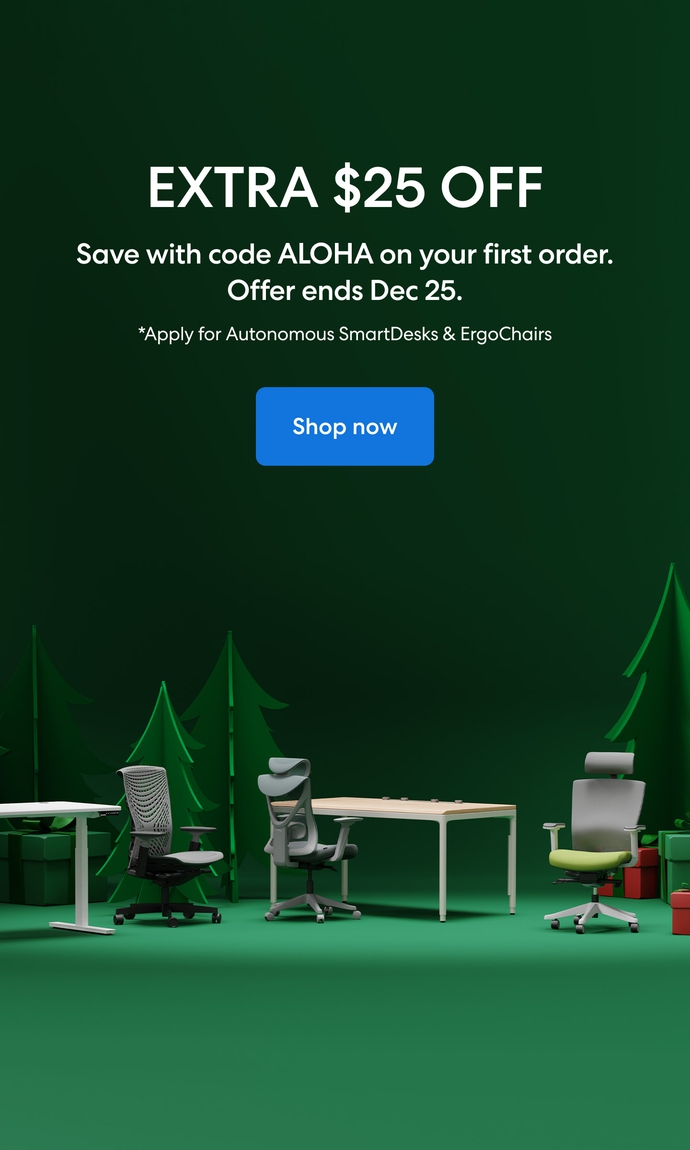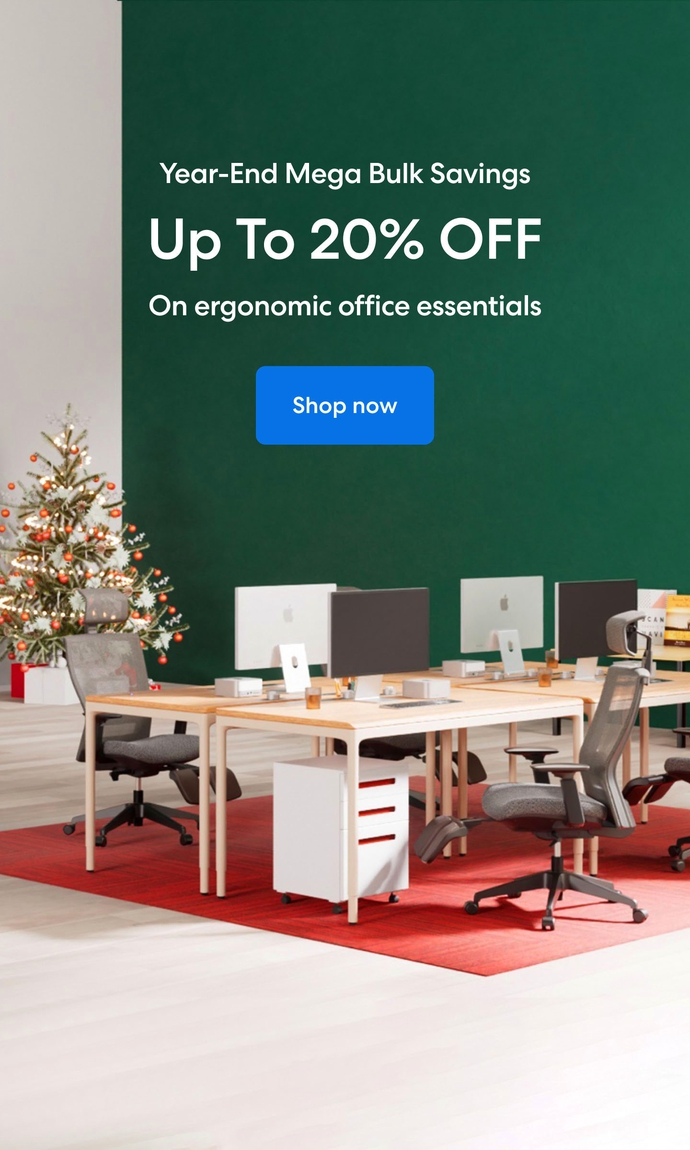 Subcribe newsletter and get $100 OFF.
Receive product updates, special offers, ergo tips, and inspiration form our team.