Productivity
20 Best New Employee Gifts (2022 Updated List)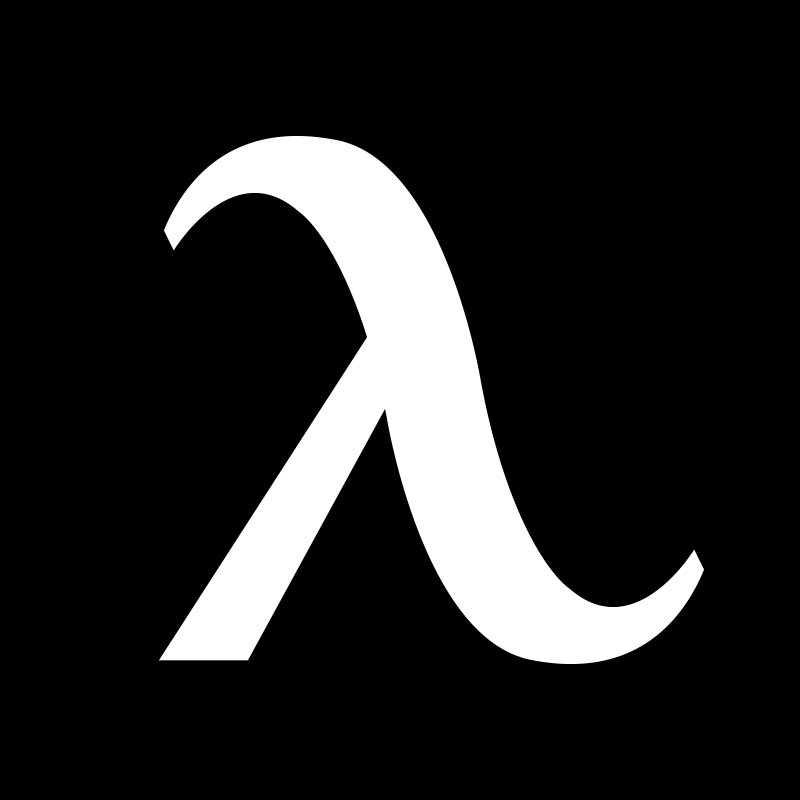 Autonomous
 | 
Oct 14, 2021
Starting a new job can be thrilling and terrifying at the same time. An employee may feel grateful and eager to contribute to the team. They might also be intimidated or overwhelmed by their new, unfamiliar setting and new co-workers.
When management goes out of their way to reach out to a new employee through a welcome gift, it can help to alleviate some of the nervousness and make them feel like they are part of the team. Here are some of our favorite ideas for new employee gifts.
What Is a Welcome Package?
To most businesses, a welcome package is merely a folder containing the important documents a recruit either needs to sign, study, or acknowledge. While this is important, it should not be the only thing included in a welcome package.
A standard function of a welcome package is to provide an employee with everything they need in those first few days to get their job done. This can include simple stationery like a notepad and a pen or even the modern office furniture they need to work ergonomically.
Either way, these packages are designed to show hospitality, warmth, and acceptance, which could make a world of difference to an employee on their first day on the job.
Why You Should Present New Employees with Welcome Packages
To most businesses, a new employee's first day is just another workday. Employers tend not to see their new employee's first day as anything particularly unique, aside from completing training or onboarding tasks and getting them used to their new co-workers. However, this is where many companies have it all wrong.
Studies have shown that it is becoming increasingly difficult to find and keep talented employees. In 2016, 75 percent of businesses reported that finding the right skill set to fill positions is more challenging. The truth is that employees do not stay because they feel undervalued.
Welcome gifts for new employees can also help an employee feel a little less like a fish out of water. The first day is often nerve-wracking for a new worker, as they are in a new environment with unfamiliar faces. Breaking the ice with a well-thought-out welcome package could help your employee adapt to their new setting more quickly.
It can also be a compelling way to showcase your company's corporate culture. An example of this includes a Zen garden as part of a welcome package that could tell new employees that your company takes mental health seriously and promotes the use of stress-relief measures.
Without further ado, here are 20 of the best new hire gift ideas to ensure that they are sure to put a smile on your new employee's face.
Recommendation for New Employee Gifts for You
1. Dedicated Furniture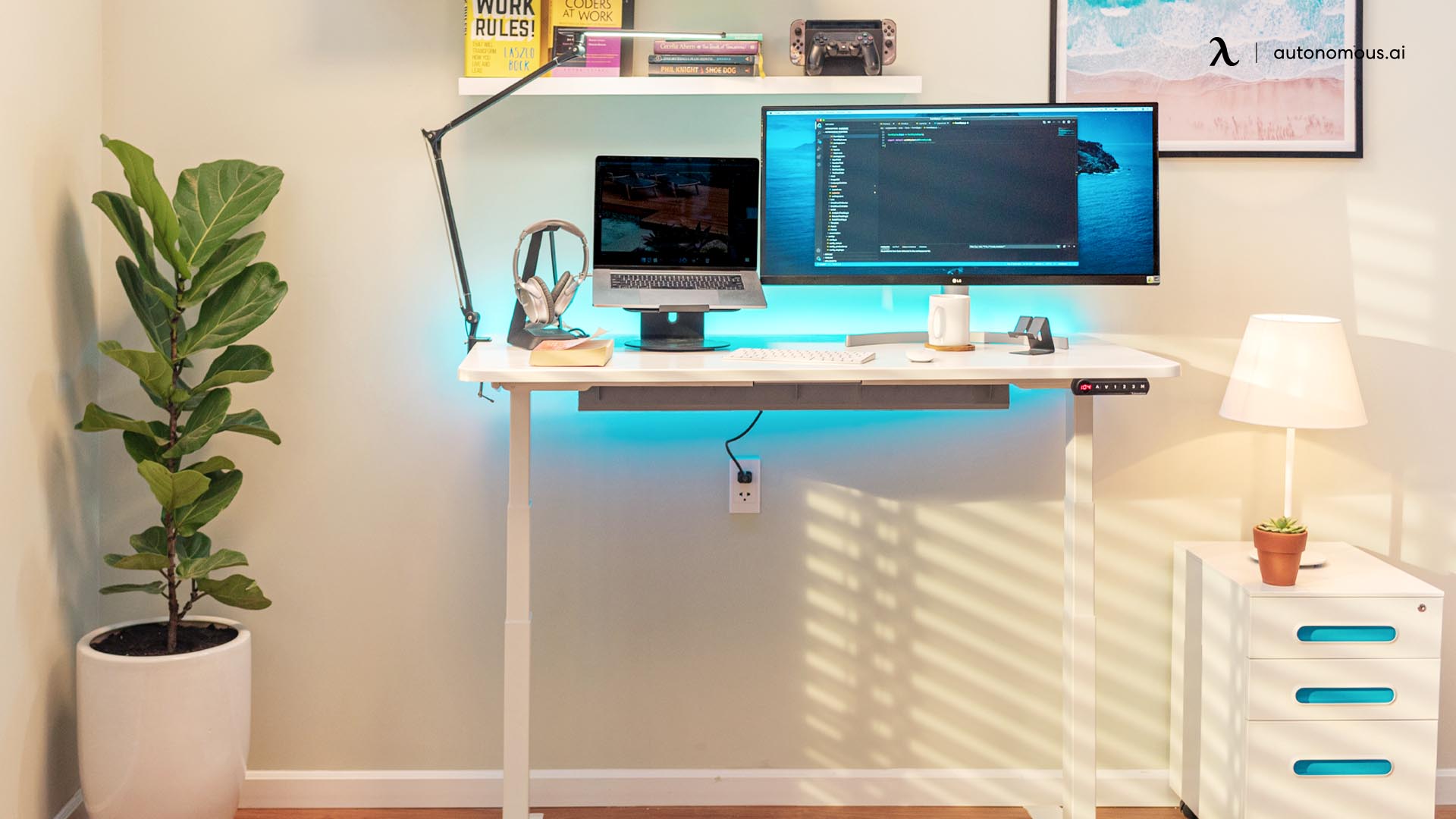 If your new employee works from home, it may be more challenging to make them feel part of the team. However, providing home office furniture for employees is a daily reminder of their company's trust and commitment.
Choose a high-quality office standing desk and an ergonomic chair as welcome gifts for your new hire. Autonomous has a wide range of SmartDesks, such as the Smart Desk Pro and the SmartDesk hybrid, promoting an active workday approach.
Autonomous also has a range of ergonomic chairs that can help keep your new employees healthy and free from injury and pain. The most popular are the ErgoChair Pro and the ErgoChair Pro+.
2. ErgoStool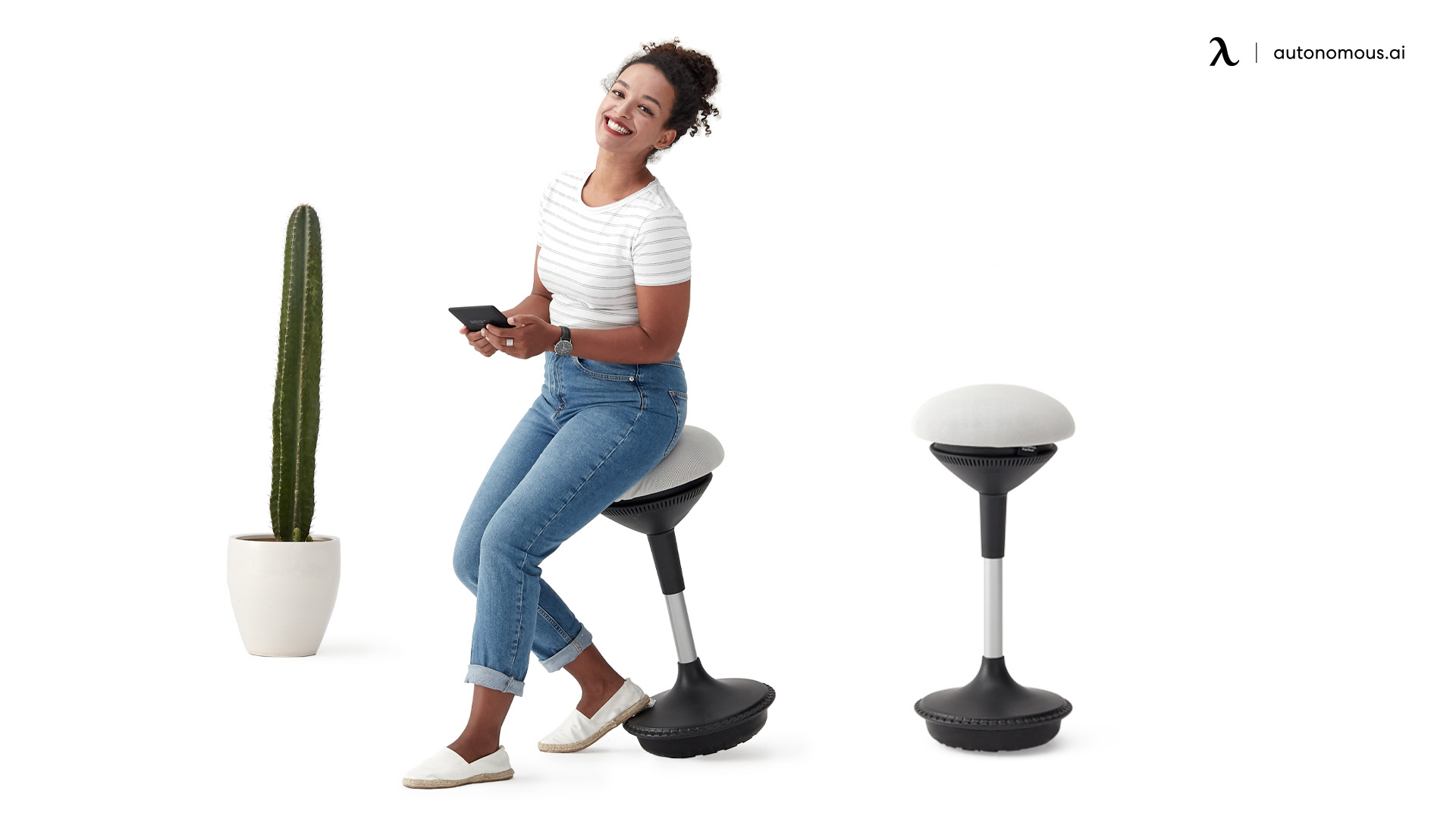 Here is another great new hire gift idea. An ErgoStool from Autonomous makes the ideal welcome gift for a new employee because it is a fun alternative to the office chair, promoting an active way of sitting that engages the core muscles and helps to strengthen leg muscles.
Gifting an ErgoStool can also be a great way to get employees to lighten up as they try out all the fun ways this tool can be used.
3. LED Desk Lamp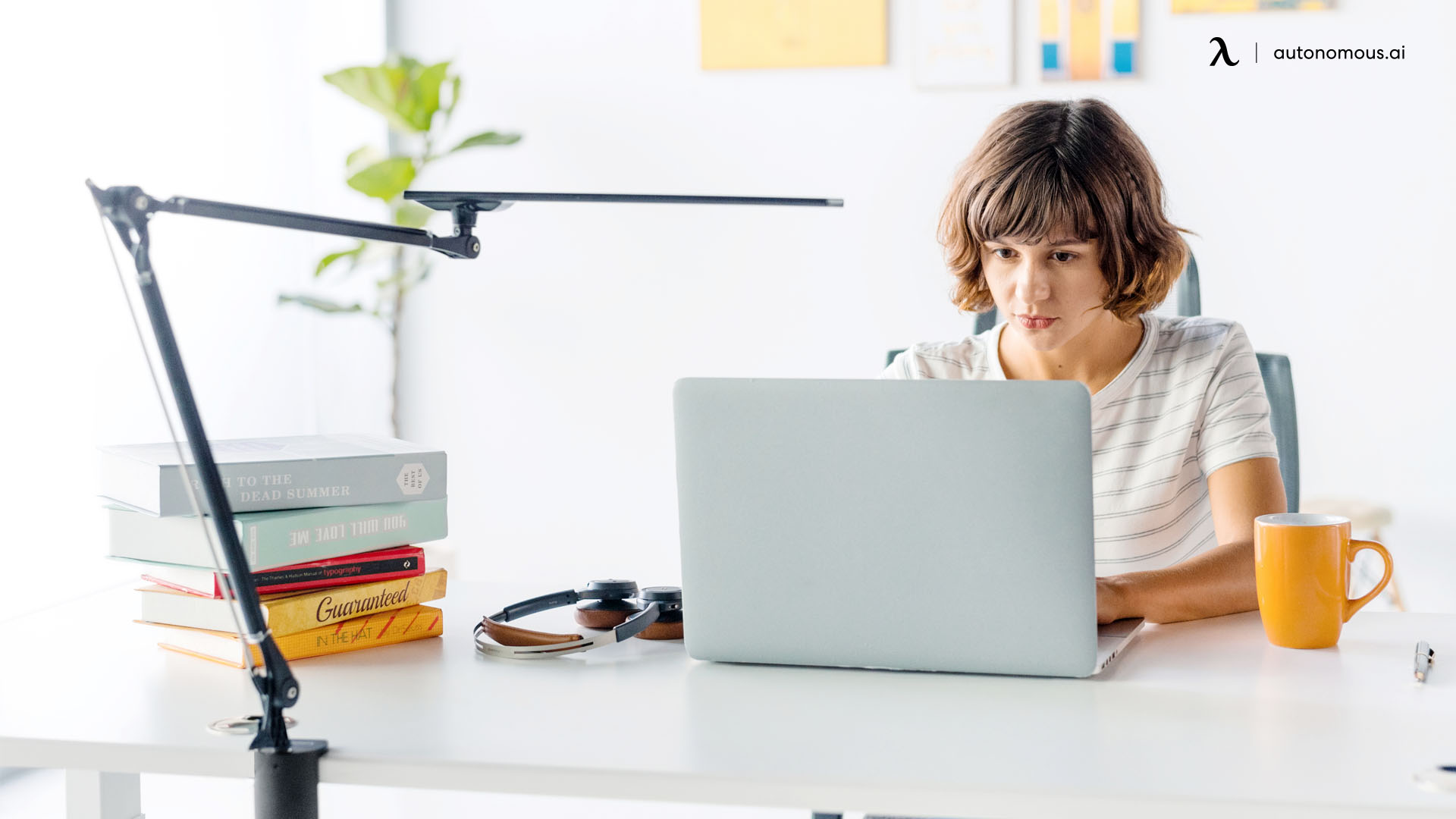 Provide your new worker adequate lighting for their workstation by including an LED desk lamp as part of their work from home kit. They may appreciate the added light when working in an area that doesn't receive enough natural light.
4. Dinner
Including a dinner voucher can show your hospitality as an employer and let your employee know that they are a valued member of your team. This new hire gift idea should motivate them to work hard and give their best.
5. Anti-fatigue Mat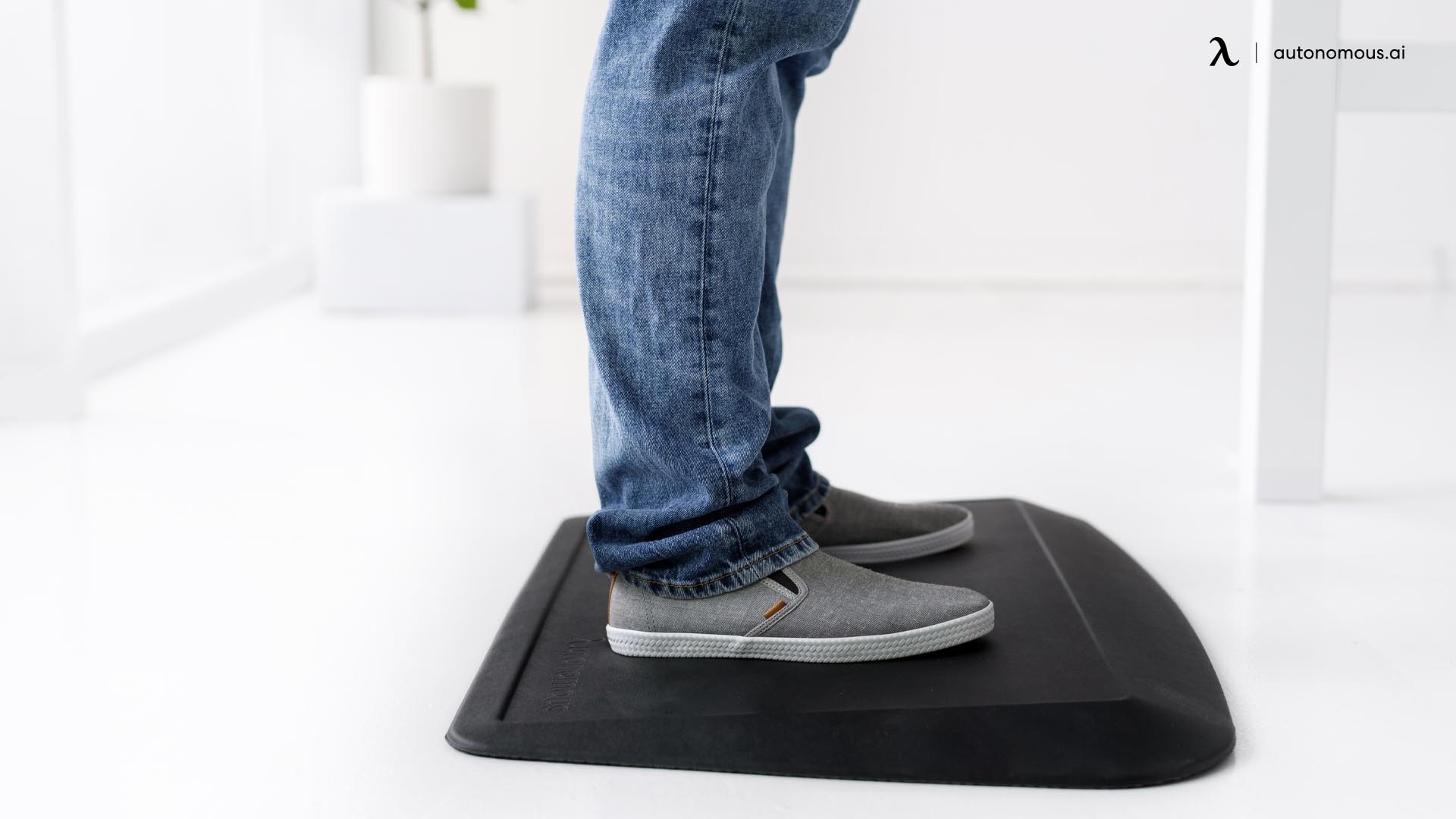 These make lovely gifts and are ideal when used with a standing desk, as they provide a comfortable surface upon which to stand, preventing sore feet and reducing tiredness brought about by strained muscles.
6. Books
Providing your new worker with material to read can be a great way to encourage them to maximize their potential and productivity. Books are also a personal welcome gift idea and encourage employees to read, which can promote creativity in the mind of your new hire.
7. Personalized Notepad and Pen
When entering a large organization for the first time, it can be easy to feel like you don't belong. Personalized stationery can be a great way to show your new employee that you see them and are valuable to the company.
It could also be helpful to present this to a new recruit on the first day to encourage them to take notes, so they don't forget their training on the first day and can be used to note co-workers' and supervisors' names.
8. Office Desk Organizer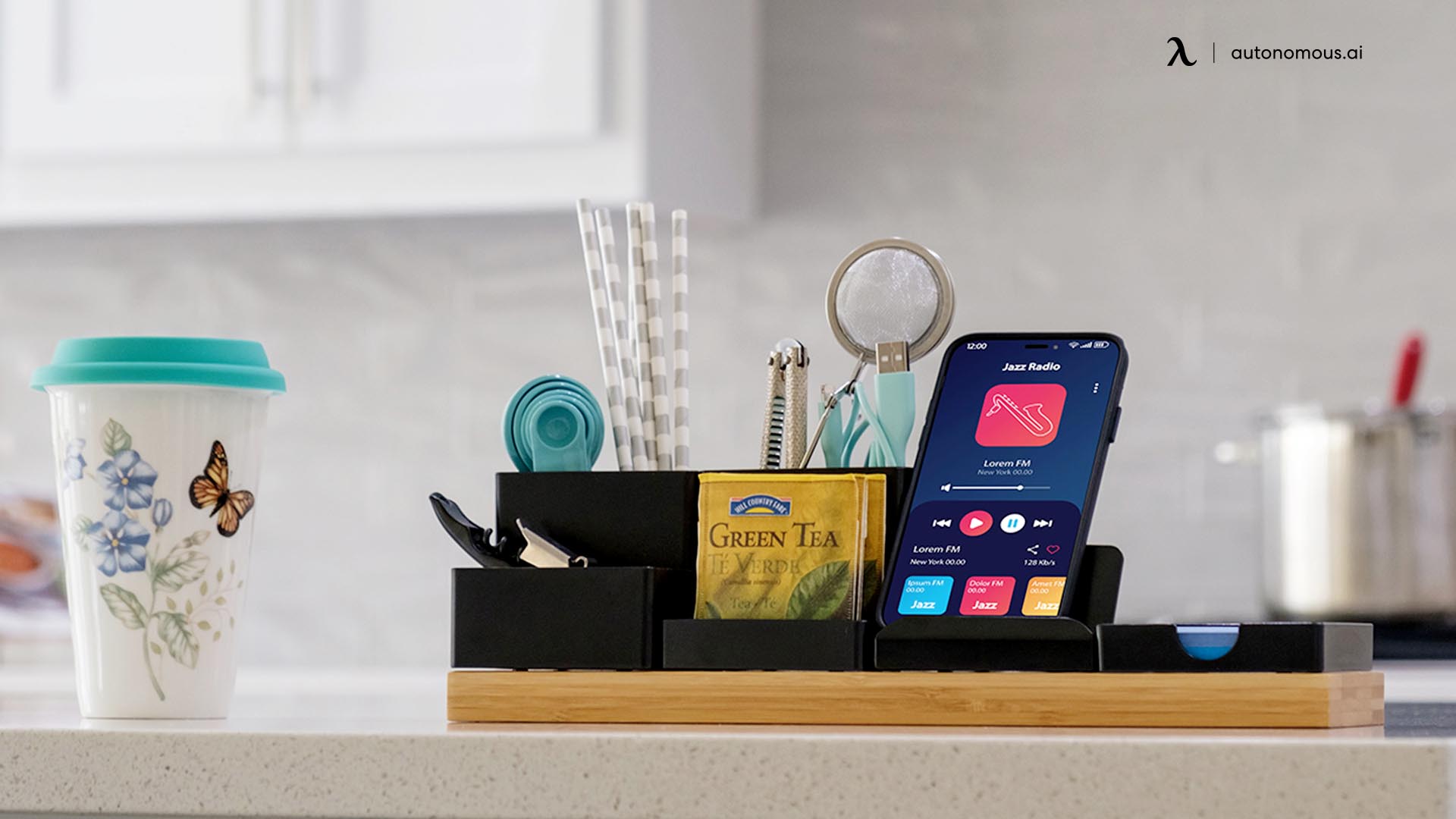 Another handy new employee gift to give them is an office desk organizer. Organization is essential in work culture, as it minimizes clutter that can cause anxiety and lower productivity levels. Teach your new employee to adopt a clutter-free approach by including an office desk organizer as part of their welcome gift.
9. Company Merchandise
Shirts, hats, mouse pads, and water bottles with company branding are all among the best welcome gift ideas because they are probably already on hand and can quickly make an employee feel like part of the team.
10. Smart Office Accessories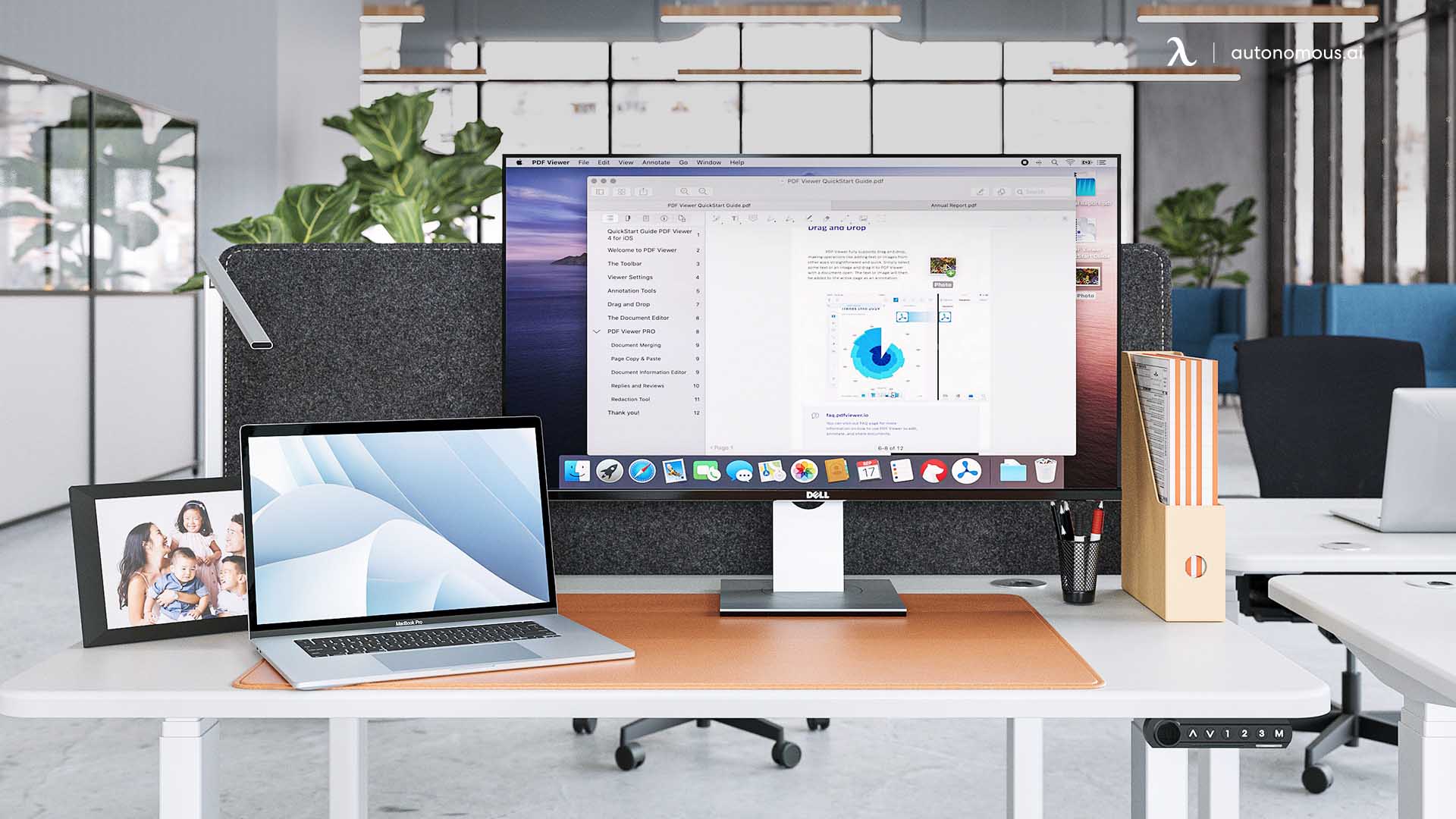 To welcome new employees who have taken up executive or management positions, you should include smart office accessories in their welcome package. Examples include a balance or flow board, foam roller, cork or vegan leather desk pad, an ergonomic computer mouse, or a standing desk timer part of their welcome gift for new employees.
11. A Welcome Mug
Many friendships are made amongst co-workers over a cup of coffee in the break room, and a mug is a special way to motivate new employees to bond with co-workers. Add branding or a personal message for an extra special touch as the new employee gift.
12. Day Planner or Calendar
To promote organizational skills, include a day planner or calendar as a welcome gift for new employees. You could add the company policies, rules and regulations, safety measures, and other important information for new employees to familiarize themselves with, so your new hire has no trouble keeping up with the rest of the team.
When you include such items in a welcome package, you call new employees more organized and keep up with company events and schedules.
13. Stress Relievers
To help your new hire get over their jitters or relieve any stress that may build up over the coming weeks while they adjust, it may be a good idea to include a Zen garden or a stress ball that could help soothe the mind and calm the nerves.
Other examples include adult coloring books, fidget spinners, or even a scalp massager. These items can easily be stowed away and used when needed.
14. A Desk Plant or Succulent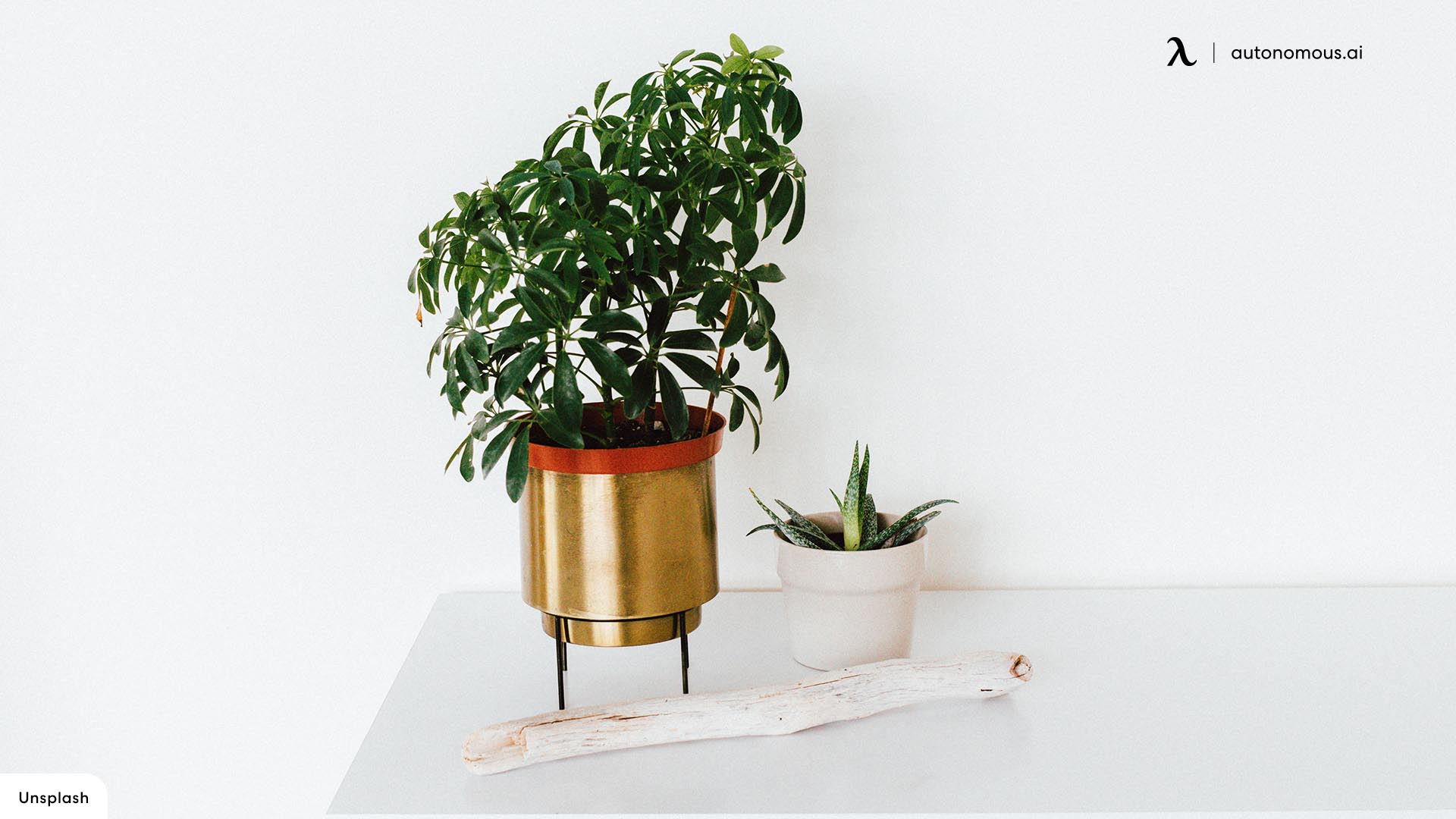 Gifting your new employee a plant or succulent could be beneficial for their health, help to boost their mood, and even keep them from getting sick often. Plants cycle the air in a room, killing harmful germs and releasing oxygen to promote the optimum functioning of the mind.
Succulents are tenacious plants that often last for many years, so presenting one to a new recruit could be a long-term reminder of the thoughtful gift given to them on the very first day.
They also don't require much care, so you won't find your workers re-potting their plants during office hours.
15. Gift Cards
Sending a new worker a gift card is another good way to say welcome. It can sometimes be challenging to tell what a person would appreciate, especially if you've never met them before, so gifting a gift card as the new employee gifts instead may be a better way to go.
16. Personal Care Products
Putting together a collection of items such as essential oils for stress relief, chamomile tea, candles, a skin scrub, or hand lotion could be a generous gift to encourage recruits to invest time in self-care.
An employee that invests time in themselves is a happy one, and a happy employee is productive and takes less time off work.
17. Desk Cleaning Kit
In addition to organization, another essential skill to foster in your new worker is cleanliness. A clean workstation is less likely to spread disease and promotes a more efficient way of working.
Items such as hand sanitizer, disinfecting wipes, a microfiber cloth, disinfectant spray, and a stain remover could make a lovely desk cleaning kit that can be stored away for convenient everyday use.
18. Portable Charger or Power Dock
In a digital age, keeping your devices up and running is key to a successful workday. Let your recruit charge or plugin all their equipment and gadgets with a portable charger or a power dock.
This new employee gift also lets them know that your company promotes a clutter-free work culture. Autonomous has a power dock that allows you easily plug in all your devices, so you are always connected, and you can manage your cables easily to keep your desk neat and clutter-free.
19. A Backpack
Should your new employee be a hybrid worker that needs to travel to the office on occasion, a backpack would make the ideal welcome gift ideas to help them store their laptop, notebook, and other office supplies when traveling to and from the office.
Many backpacks include anti-theft features and mobile USB charging for charging devices on the go. Add branding or your employee's name on the backpack for a personal touch.
20. Lap Desk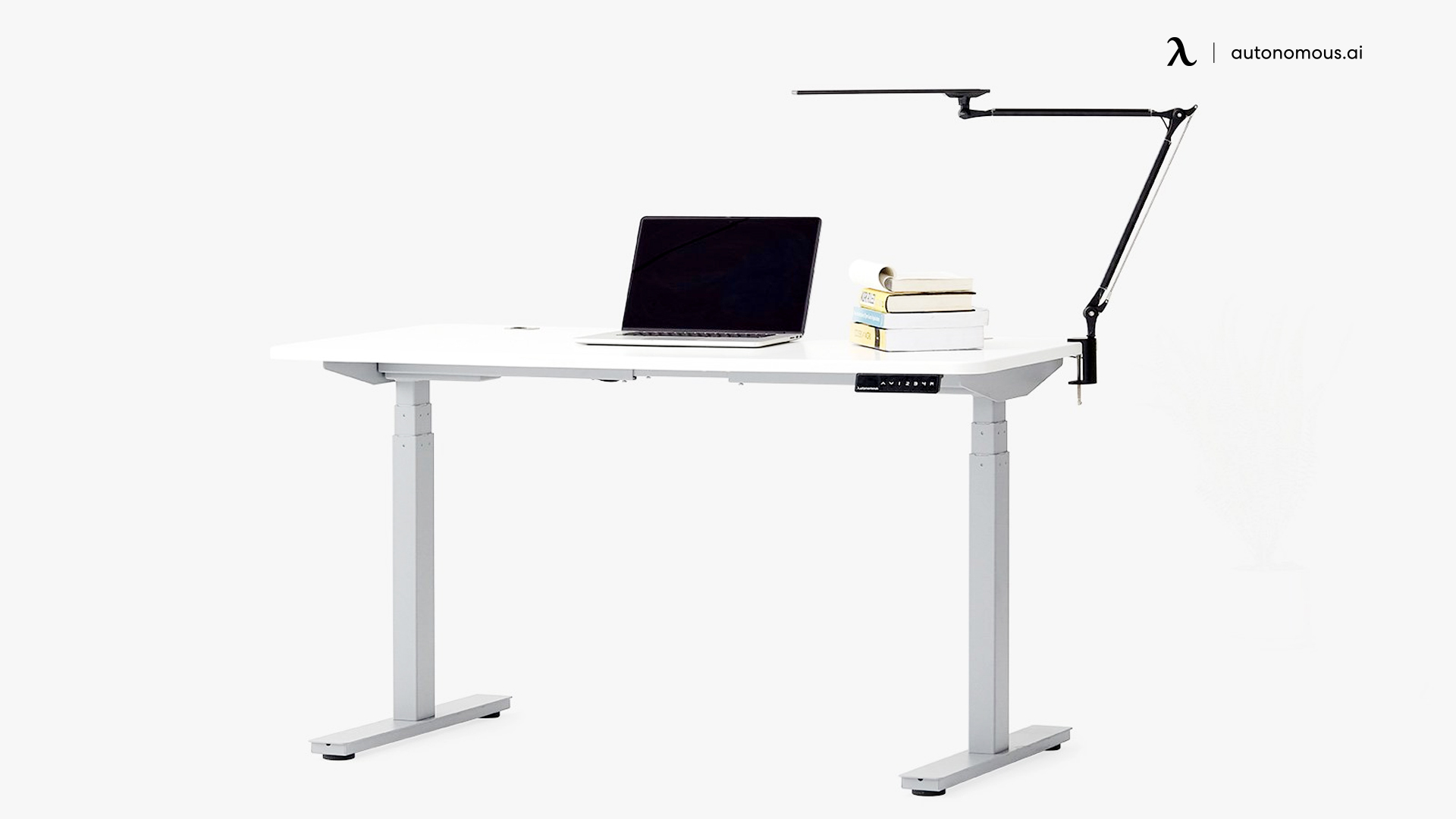 Since the work from home model gained momentum in 2020 with many workers being forced to work from home, much emphasis has been placed on finding better ways to work while at home.
If your employees use laptops to conduct their daily tasks, a handy gift for a new hire is a lap desk. These desks let you work on your laptop while on the couch or while relaxing in bed. They often come with features such as cup holders and attachable miniature fans, and LED lamps.
Autonomous Employee Purchase Program Is Here to Help
Purchasing furniture in bulk for several new workers can be a nightmare. It can be hard to track who ordered what, what additions they requested, and their color choices. Fortunately, Autonomous has streamlined this process to make it a lot easier for medium and larger corporations to purchase their office furniture as new employee gifts.
Autonomous' Employee Purchase Program lets your employees select their furniture through a secure platform. We let you know their choices and request payment, saving you the hassle of going through long lists to place furniture orders.
The employee discount program also gives your employees access to special discounts, which is excellent, especially for new recruits setting up their home offices.
Final Thoughts
Welcome gifts are a great way to make your new workers relieve some of the jitters and anxiety that naturally accompany a shift into a new working environment. Putting thought and effort into new employee gifts can make all the difference to someone who has just come into a new and unfamiliar place.
Remember that your appreciation for employees shouldn't stop at a welcome gift. Be sure to show continual appreciation for your employees through thoughtful gifts, team-building exercises, and being personally involved in their professional development.
In the meantime, this list of welcome gift ideas is sure to come in handy when selecting the perfect gift for your new recruit.
Hey, you have special pricing through your company.
Get exclusive rewards
for your first Autonomous blog subscription.
WRITTEN BYAutonomous
We build office products to help you work smarter.
Coming at You Live from Autonomous' Social Media!