Smart Products
Which Home Office Furniture for Employees Does Your Company Need?

Autonomous
|
Sep 26, 2021
1,801 Views
Recent times have caused several companies to adjust their office environments and adapt them to be more comfortable. Considering how important home offices became over the past few years, it's vital for companies to have a space that makes employees feel as good as possible while working. 
While it may not seem like it, office furniture plays a big role in how employees perform on a daily basis. If your office environment is dull and doesn't inspire anything, you may experience a decrease in employee productivity, which can be harmful to the company in general. 
Thankfully, there are several furniture items you can purchase today to make your office environment feel more like a "home" rather than another regular office. Changing your office furniture is a considerable investment, so it's vital that you know what you're going to purchase for your particular case. 
On this page, we're going to take a look at how new home office furniture for employees can increase their productivity by a particular degree, and how you can know which furniture is the right one for your office. Remember that every company is different, so pay close attention to every detail. 
How Can Office Furniture Affect an Employee's Productivity?
As mentioned before, office furniture plays a big role in how your employees may perform daily. Keep in mind that a healthy and motivated workforce is one of the strongest points a company can have in its favor. 
Hiring the right people for the job is important, but if you don't provide them with the required accessories to work efficiently, you're not going to receive the results you're looking for. If you invest in your office environment, you can optimize your workflow by a considerable degree, which may also increase your company's profits. 
Overall, here's how home office furniture for employees can affect their efficiency and productivity regardless of their task: 
Space
You may think that having too much furniture can make an office look too small for employees. However, if you know how to arrange your home office furniture, you can easily make the office more spacious for everyone. 
One of the best ways to promote a more spacious office is through multi-functional furniture. In essence, consider a standing desk with extra shelves; this allows you to have two essential furniture items under the same product, saving up some space. 
Additionally, if your employees are working near a window, make sure to unblock it. Having a clear view of the rest of the office can give off a spacious feel without necessarily making it more spacious. 
Employee Collaboration
Traditional offices work with cubicles or individual offices. While there's not any problem with these offices, it may be best to go for offices suited for two or more employees. Adapting some rooms so that they can have more seats or a bigger table can help promote interactions between employees. 
Overall, you may go for minimalist furniture that encourages free movement throughout the entire room. Keep in mind that if your employees feel free to walk around the room and interact with other people, they may work more efficiently and engage in more productive social interactions with other employees.
Employee Health and Productivity
There are dozens of new home office accessories you can get for your employees so that they enjoy a much more modern working session. As mentioned before, purchasing better office equipment, such as an ergonomic office chair or a standing office desk for employees, can help them work more comfortably since those items promote a healthier sitting/standing posture, which leads to less muscle straining and pain in general. 
In essence, employees who have access to a more comfortable office environment are going to feel happier while working, increasing their productivity rates in general.
Style
New home office furniture for employees typically comes in modern and stylish options. Considering the high number of products on the market today, you may choose office equipment that best adapts to your company.  
If you're aiming at a more luxurious office environment, you may have to spend a bit more money. Still, there are options for all budgets; it's all a matter of knowing where to look.
Credibility
Having a stylish and modern office environment can greatly boost your brand's credibility on the market. Whether it's a client, an investor, or a guest visiting your company, having a better-looking environment can make these people share their positive experiences with other people. 
While it's not easy to achieve the "perfect" look for your office, making the time and money investment in these items can improve how people from the outside perceive your company, making it more popular among the competition.
Workplace Interactions
Generally speaking, using furniture that promotes a more casual workspace can make everyone feel more comfortable while they're navigating through the company's facilities. Remember that better employee relationships are becoming much more important today, so it's vital to invest in furniture that helps with forming better social interactions among all the employees. 
In case you want to start changing your entire office environment to a more "friendly" and productive one, consider going for an office furniture wholesale at Autonomous.
Should You Go for an Ergonomic Office Environment?
As you may already know, ergonomics is becoming one of the most popular methods to make employees feel more comfortable while they're working. In essence, an ergonomic lifestyle involves furniture that adapts to a person's natural body position and needs, improving productivity by a significant degree. 
Additionally, having supportive home office furniture for employees can help reduce physical and mental distractions, allowing them to focus on the task at hand. Thankfully, including ergonomics in your employees' offices is as easy as ever, and there are many ways to go around it. 
Two of the most popular assets you can get for your employees to have a much more efficient workplace are the ergonomic chair and office desk for employees. Depending on how your company operates, most employees spend a considerable amount of their day sitting. Some employees tend to experience discomfort and pain after several hours of sitting, which is completely normal. 
However, the ergonomic chair for employees comes with several different features that help them engage in better seating habits throughout their day, causing much more comfort and increased productivity at work.
On the other hand, a standing desk can complete the ergonomic experience for your employees. While having a good chair can solve most of the pain problems some employees experience throughout the day, sitting all day long is bad for your health. Thanks to height-adjustable desks, employees can easily change from sitting to standing within a couple of minutes, allowing them to work in any way they consider appropriate. 
In essence, the best way to start optimizing your company's work environment is through office equipment. Ergonomic equipment tends to be expensive, but if you know where to look, you're likely to find something that works for you. Additionally, you may look for a home office furniture program to make the process much faster for you. 
What Are the Most Important Home Office Furniture That Your Company Can Get Today?
Home office furniture for employees goes beyond getting a new desk or chair. There are many things you can do to make your company feel more comfortable for your employees. The key here is to get creative and go for things that suit your company the best.  
In this section, we're going to go over the most important home office equipment any manager can get for their employees today. While you don't have to get all of these items to ensure a much more productive working environment, consider getting as much as possible to optimize your workplace as thoroughly as possible. 
Standing Desks
The main difference between a regular desk and a standing office desk for employee is that the latter allows users to change from a sitting to a standing position within seconds. Modern standing desks come with a small electric motor that allows users to make the change with the push of a button. 
Some of the best products regarding standing desks include Autonomous' SmartDesk Pro and SmartDesk Core, which were designed to make an office look minimalistic, modern, and beautiful. Additionally, these desks come with all the features employees need to change from sitting to standing within the push of a button. 
In case you don't want to go for such considerable desks, Autonomous also offers the SmartDesk Core, which keeps the experience simple but effective. As with the "Pro" models, the Core model also comes with a motor that allows the user to change from sitting to standing seamlessly. 
Ergonomic Office Chairs
When it comes to home office furniture for employees, the office chair tends to be the most important one for employees and managers. These ergonomic chairs for employee come with several different features that allow you to change some of the following areas: 
Reclining
Swiveling
Armrests
Headrest
Backrest
Seat
Lumbar Support 
Keep in mind that these chairs' goal is to promote healthier sitting habits that follow your spine's normal curvature; this can greatly reduce back, shoulder, and neck pain after prolonged hours of working under the same position.
In this case, there are many places where you can go for discount office chairs if you're looking to place a bulk order. On the other hand, Autonomous also offers some of the most effective ergonomic chairs you can currently get for your employees. 
These ergonomic chairs for employees include the ErgoChair Pro and ErgoChair Plus, as well as the ErgoChair Recline, which comes with all the features you may need to make your body feel much more comfortable. 
Storage Areas
Storage is one of the most important factors of every office. It's recommended to get desks with some storage cabinets to keep everything to your employees' reach. On the other hand, it's suggested to switch partially to cloud storage; that way, everyone has access to all the information they need through the internet.
Meeting Areas
Your company needs to have at least one meeting area for employees. In case you already have one, make sure to optimize it with the right equipment so that your employees feel comfortable while using it. 
Living Areas
While a "break" space isn't directly tied to better productivity, it can make your employees happier. As mentioned before, if your employees are happy, they're more likely to work more efficiently throughout the day.  
You may create a living area with coffee tables, couches, chairs, or a TV where employees can relax for a bit during the day. 
Printing/Scanning Area
While most people work with digital documentation today, there are some cases in which you may still need physical documentation. In these cases, it's recommended to get an all-in-one printer, copy, and scanner machine. These devices allow employees to get their tasks done much faster than with individual devices. 
Additionally, make sure to establish a specific area to print/scan/copy so that employees don't get confused. 
Smartboards
Smartboards may be expensive, but they're much more comfortable to use than dry erase boards. In essence, these items do the same as regular boards but without the need for a market or eraser. Everything you need to work is a smart pencil (or even your fingers!) 
Things to Keep in Mind Before Making a Purchase
Not all companies have the same needs, and you must pay close attention to what you need to make your offices as efficient as possible. Overall, here are some of the areas you must keep in mind before making any considerable purchases of home office furniture for employees: 
Budget
Weight
Durability
Adaptability
Comfort
Style/Aesthetics
Fire safety precautions
Bottom Line
Changing your office environment to adapt to ergonomics is an investment that shouldn't be taken lightly. However, you may expect many positive outcomes from going through this change. 
If you're looking to save some money while making your transition to a more effective office environment, consider looking at these Autonomous coupons and its home office furniture program for more options regarding your new home office furniture for employees!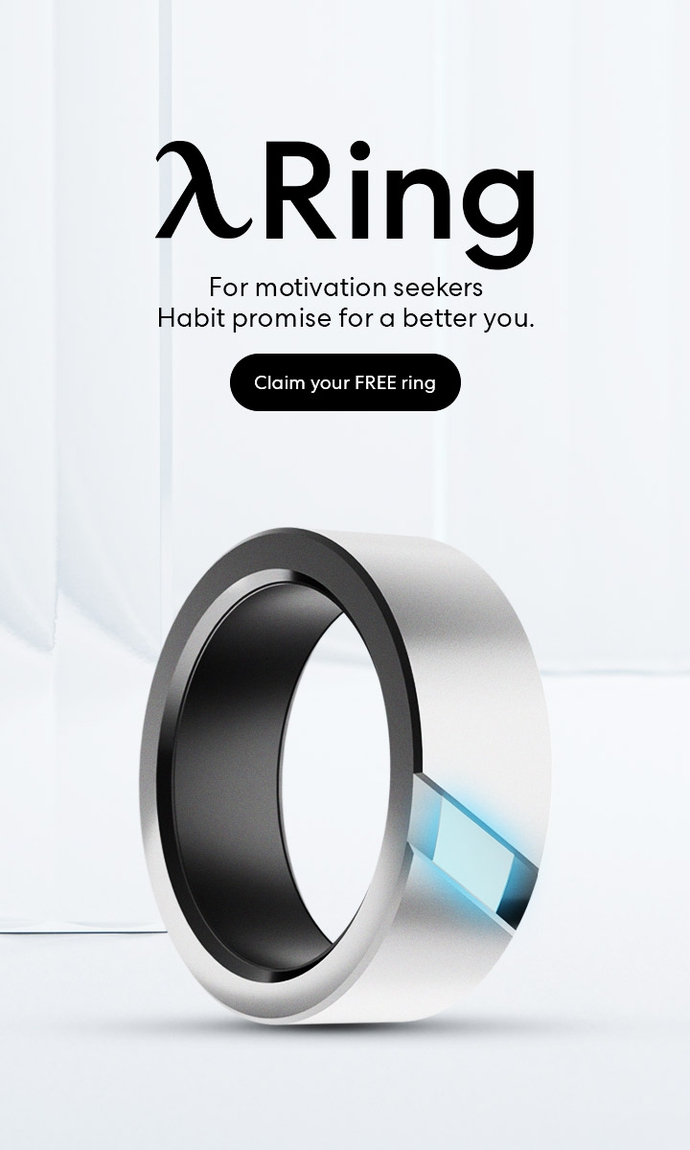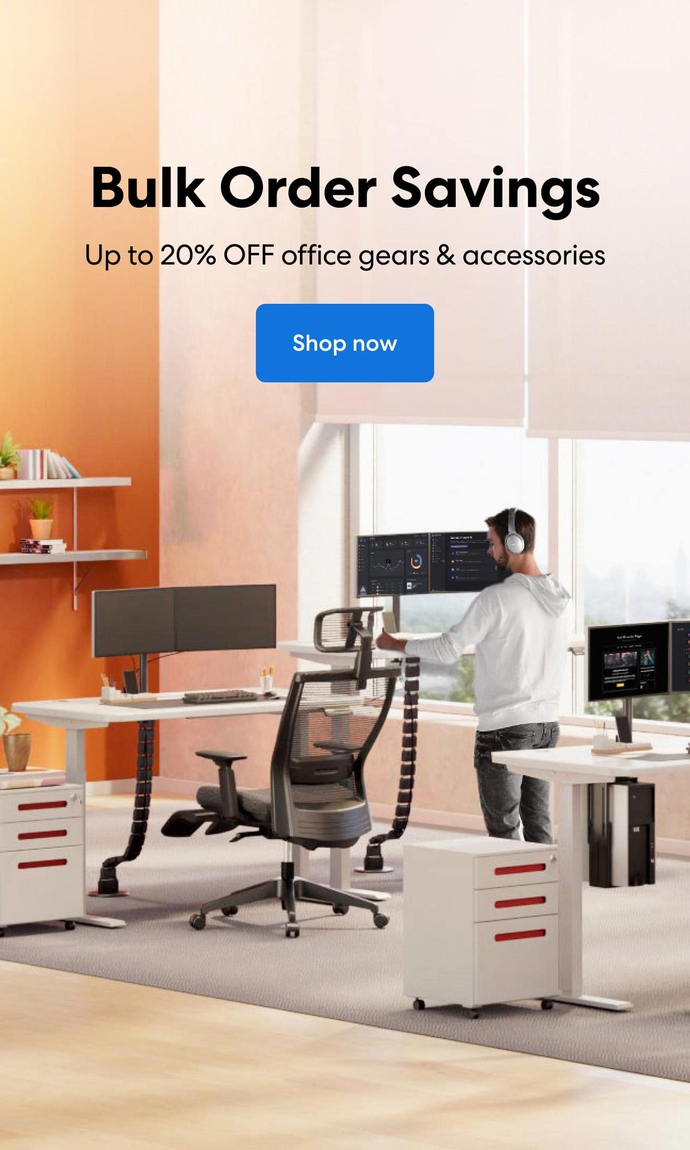 Subcribe newsletter and get $100 OFF.
Receive product updates, special offers, ergo tips, and inspiration form our team.