Remote Working
25 Essential Products for Work from Home Kits for Flexible Teams

Autonomous
|
Sep 30, 2021
1,556 Views
Working from home can bring you many benefits. However, you need to work with the correct equipment if you want to enjoy those advantages. Preparing your work from home kit is no easy task.  
Not everyone knows what they should have in a home office kit. We are here to help you with that! Keep reading this page to know the 25 essential products you need in work from home kits for flexible teams!
25 Essential Products for Work from Home Kits
1. Ergonomic Chair
Ergonomic chairs are something you must have in your work from home starter kit. The benefits these products can give you are highly profitable for you. Sitting on an ergonomic chair can reduce back pain, neck pain, and even correct your posture.  
The Autonomous ErgoChair is the overall best option you can go for. This chair in the work from home kit has all the features you need to feel more comfortable than ever while working. Its full adjustability allows you to adapt the chair to your body's characteristics. You can readjust the chair anytime you need to. 
2. Standing Desk
Unlike traditional desks, standing desks allow you to adjust their height. That way, you can switch from sitting to standing any time you want to. Using a standing desk also makes you work in the ideal position for your spine, which prevents spine issues.  
Many workers can't work for extended periods due to back pain. You don't have to worry about that while using a standing desk. There are many options available for you on the market. We recommend you to go for the Autonomous SmartDesk, which has more than three different models.  
The best one overall is the Autonomous SmartDesk Core. This standing desk has a control pad that allows you to make all the adjustments you need in a matter of seconds. Customizing this product for your work from home supplies is easy, so you don't have to spend a lot of time doing it. 
3. Dual Monitors
If you work with a computer or laptop, dual monitors are one of the best things you can buy for your work from home kit. Use them to work on several things at the same time without needing to close tabs or programs.  
Dual monitors are a wonderful purchase for your work from home kit if you like taking breaks without standing up from your chair. You can use one of the monitors to check social media or watch a tv show before starting to work. Doing that can help you relax and feel more comfortable while working. 
4. Monitor Stand
You need something that holds your monitor if you work with computers. Try getting a monitor stand or a laptop stand. This office item lets you place your computer monitor or laptop wherever you want to without worrying about it falling to the ground.  
There are many monitor stand designs on the market. Some of them are even attached to desks. The best thing you can do when looking for monitor stands is taking the size of your monitor. That way, you can know which monitor stand size you need for your office.  
5. Portable Phone Charger
Like people who work with computers and laptops, some office workers work with their smartphones. The problem with that is that some phone models lose battery after a short time of use. Stopping work to charge them can make you lose tons of time. Use a power bank to work while charging your phone!
6. Noise-Canceling Headphones
Not everyone knows how useful noise-canceling headphones can be. Some people dislike working while hearing noises or any kind of sound. That mostly happens because they are easily distracted by those noises.  
You can avoid that issue by soundproofing your walls. Doing it is not inexpensive, though. The best work from home kit option for you is to get noise-canceling headphones! 
7. Speakers
Unlike people who use noise-canceling headphones, some employees need to be listening to something to work properly. Many experts agree that listening to relaxing sounds or environmental noise can boost your productivity. 
Get speakers that can play your favorite songs in the best quality possible! Make sure to play songs of a music genre that helps you work better, though. Listening to some music genres while working can decrease your work quality and even produce anxiety.  
That's because the human brain has a limited focus range, which means you can only focus on a short number of things at the same time. 
8. Standing Desk Mat
Standing desks are something you must get when looking for remote working equipment. However, getting a standing desk mat can double the advantages those desks give you. 
You can stand on them to feel off-the-charts comfort and feet support. Doing that allows you to work all the time you need without feeling any kind of foot pain.
9. Air Purifier
Home offices tend to have a lot of dust. That can trigger some allergies in people who suffer from that kind of issue. Suffering from allergies can make you lose your focus and reduce your work performance. Air purifiers is one of the must-have work from home supplies can get rid of any dust or dangerous agent to the human body!  
10. Desk Organizer
Having an unorganized desk can significantly worsen your work performance. Apart from that, it can make you lose your working equipment. Every work-from-home kit should have a desk organizer. If you have one, you can easily store all your remote working equipment with no problem.
11. Desk Lamp
Working without decent illumination is like working blindfolded. That issue worsens with workers who take night shifts. You could even develop sight problems because of working without a lamp. Try to look for a desk lamp you can adjust and use at all times.  
Some desk lamps have features that make them even better for you. Those functions may include brightness adjustability or color variety. However, there's more than one design available for you out there. Get a LED desk lamp that fits perfectly with your home office setup!
12. Calendar
Deadlines can be stressful for some people, especially if you have many to-dos for the week. Having a physical calendar in your home office kit helps you remember everything you need to do.  
Some people prefer to have digital calendars. However, using a physical one gives you a more direct approach to it.  
13. Clock
Like it happens with deadlines, it's easy to lose track of time while working. Having a clock you can see while working gives you tons of possibilities. For example, you can set alarms throughout the day to help yourself work faster and improve your productivity. It is considered as one of the most important work from home supplies.
Smart clocks have functions that make them more useful for you. Some of those features can be working as music players, telling you the weather, and setting custom alarms with your own sounds. 
14. Monitor Arm
Monitor and laptop stands are excellent products and work from home kits to hold your personal computer. Yet, there are other alternatives on the market that offer you similar benefits. One of those alternatives is a monitor arm. This item allows you to adjust the angle of your monitor any time you want to.
15. Desk Pad
If you are looking to improve your office's aesthetics, you should consider getting a desk pad. These products are available in many different colors. Using them for your desk makes it look more elegant and stylish.  
Apart from that, it's excellent for people who need to write things down. That's because it gives them a stable surface to write on.  
16. Computer Mouse
Even laptop users need a computer mouse to work faster. That's because some mouse types are optimized to offer ergonomic features. Getting one makes using your personal computer or laptop much easier for you. 
17. Computer Keyword
If you have a laptop and an ergonomic mouse, the only thing in the work from home kit left for you to purchase is a keyword. Getting the correct keyword makes you type faster and more comfortably. There are even some products designed for office workers and gamers to type more words per minute. 
18. Office Decorations
Office workers add many things to their work from home starter kits. From ergonomic chairs to monitor arms. Yet, not many people include office decorations. You can make the difference by getting some for your office. Doing it makes your home office look more appealing, which makes your brain more active while working.
19. Plants
Plants can boost your office's aesthetics, too. Many office workers agree that having plants in their workspace helps them relax and gives the place a greener vibe. 
Additionally, taking care of your plant helps you keep your focus and feel more in touch with nature and the environment.  
20. Cable Tray
Working with computers and other electronic gadgets is common among office workers. The problem with doing it is that they have to organize their cables if they don't want everything to be a mess.  
You can solve that issue by getting a cable tray that lets you store all your cables inside of it.
21. Desk Tray
Desk trays are similar to desk organizers. That's because they are designed to fulfill the same task: keeping your home office kit organized. What makes desk trays different is that they are used to store files and documents. Having a desk tray, a desk organizer, and a cable tray for your work from home kit is optimal for organizational purposes.  
22. Power Dock
If you don't want to get a portable phone charger for your office, getting a power dock is also a decent option. You can also use them to plug in other electronic devices to it. They are not so expensive, so getting them is not a problem if you are working on a budget.  
23. Swivel Desk Drawer
Swivel desk drawers offer you a smaller option than desk trays and desk organizers to organize your workstation. You can attach them to your standing desk, which makes it easier and faster for you to get your remote working equipment.
24. Filing Cabinet
Desk trays tend to be enough to store all your files. Regardless of that, some people handle tons of paperwork every day, so even desk trays are not enough to keep them all. If that's your case, you may need to get a filing cabinet. You can use them to organize all your documents.
25. LED Lights
Desk lamps are great, but having one doesn't mean you can't add more lights to your home office. LED lights give you many features that make working a more enjoyable activity. An example of that is that you can customize their brightness and even the color of the light they display.  
Bottom Line
Office workers need a work from home kit that helps them improve their productivity and feel better while working. You can buy any of the items listed before to enjoy the benefits of having optimal remote working equipment. These are the tools that can make your working life much easier for you.  
Regardless of that, remember that there are options for people working on different budgets. You shouldn't spend all your money buying one item if then you can't get another one.  
Try to look at all the alternatives available for you on the market and then choose the one you feel more comfortable with.  
Getting the correct home office essentials is a fundamental step to improve your work performance. Whether you want a minimalist home office setup or a more luxurious one, there's always an item for you. Don't hesitate to invest in them!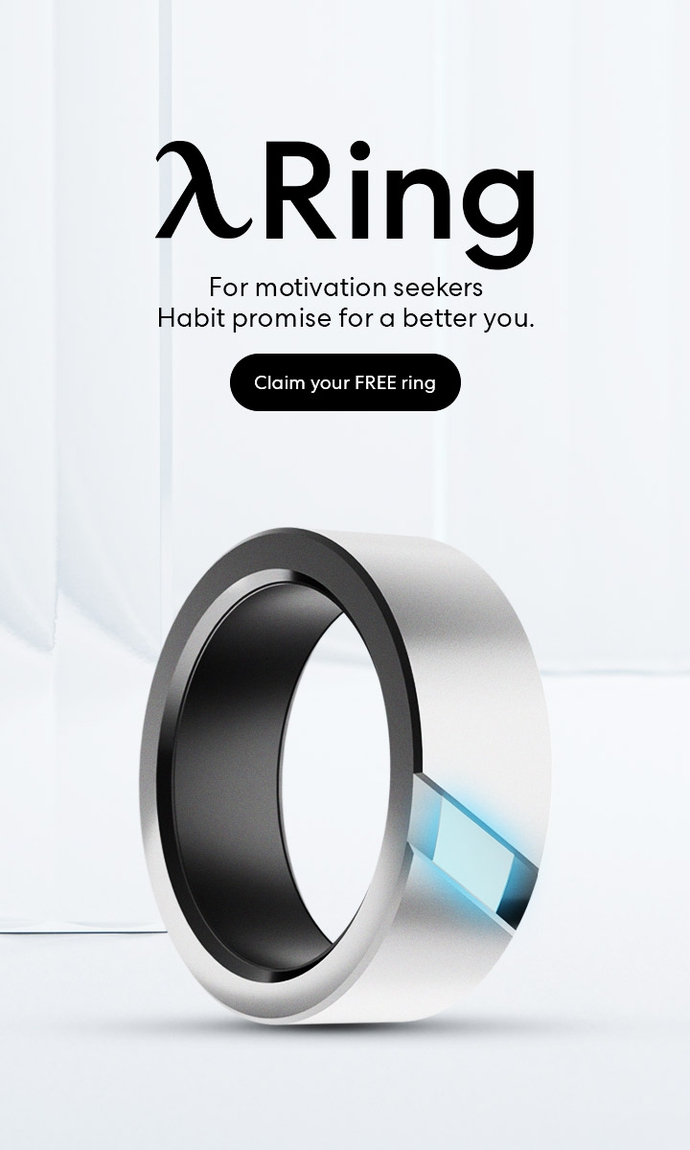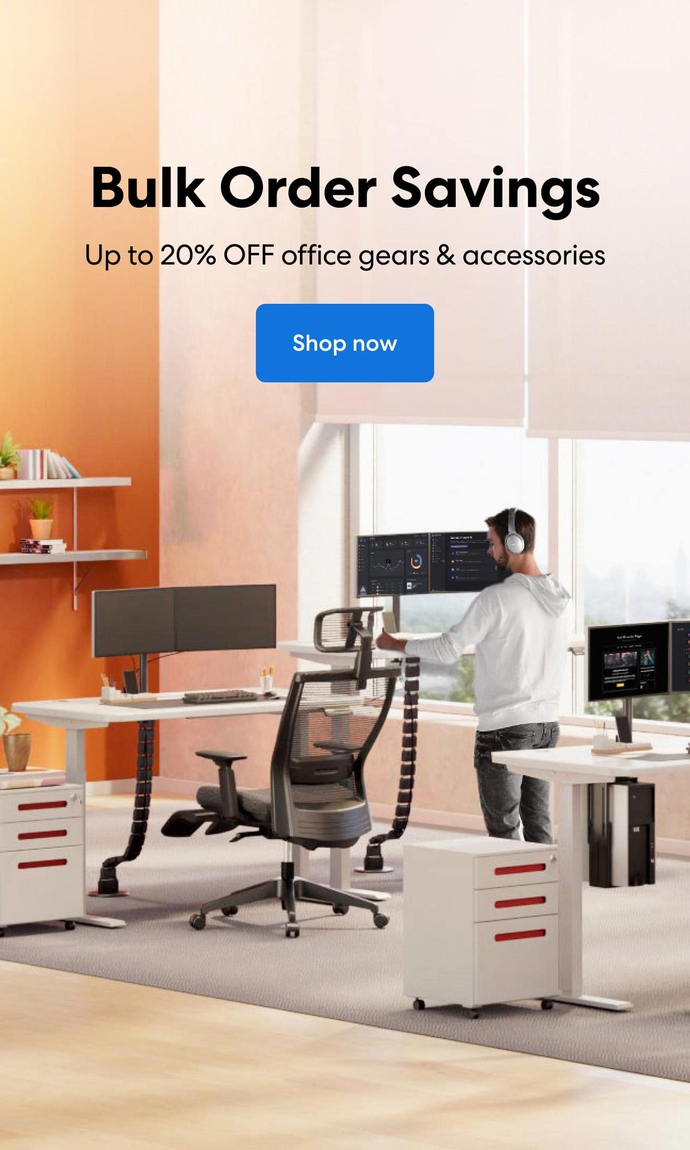 Subcribe newsletter and get $100 OFF.
Receive product updates, special offers, ergo tips, and inspiration form our team.