It's worth investing in the best office chairs with arms since most of us will be working from home for at least part of the week. After all, you're likely to spend as much time at home as you are in an office block in front of a computer. 
That's where our best office chairs with arms guides come in. Further, not only have we chosen seats that are comfy, but we're also chosen chairs that can be adjusted. Because no two people are the same, a chair should be able to adjust to your needs. It should also provide support for your lower back, shoulders, arms, and wrists to avoid repetitive stress injuries. 
We've listed models ranging from less than $100 to more than $1,000 to give you lots of options, whether you're buying a chair out of your own pocket, or your employer is paying the tab. 
What Are the Most Comfortable Office Chairs?
You can't go wrong with the Ergo Chair Pro+ when it comes to the best desk chairs with arms. Even though this ergonomic chair has been around for a long time, the manufacturer has not rested on its laurels; the ErgoChair has been regularly developed to keep up with innovations, and it is a marvel of material engineering. 
It's a huge investment at more than $600, but you get what you pay for: it's the most versatile and configurable — and most comfortable — chair we've ever sat in. 
The Autonomous Ergonomic Chair is the best budget office chair. It's not overly expensive at $300, and it comes with adjustable arms, a tilting seat, and a mesh back with lumbar support. It's also available in a variety of colors. 
The Best Office Chairs with Arms You Can Buy Today
1. ErgoChair Plus
Autonomous is well-known for manufacturing high-quality, economical motorized standing desks, but very few people are aware of their extensive office product line. 
The ErgoChair Plus is a near-perfect option for anyone with back problems or who needs to sit for long periods daily. At this price, you can't find a better office chair, and we highly suggest it. 
2. ErgoChair Pro
A decent comfortable chair is an excellent investment; not only for work but also for one's overall health. Design, comfort, and adjustments are all features that a decent ergonomic chair should have, and the ErgoChair Pro has them all. It comes dismantled right out of the package. However, the parts are very simple to assemble thanks to the clear instructions given. 
3. ErgoChair Recline
This ErgoChair Recline comes in two colors and features an adjustable height, a headrest, armrests, and a footstool to help support the body from head to toe. The chair also shifts and adapts based on your weight to keep your back, shoulders, arms, and neck from being strained. 
4. Herman Miller
Everything about this chair may be adjusted, even more, esoteric details like the tension of eight fabric zones (including the crucial lumbar support) and the tilt and angle of the armrests. It also allows you to work in two different positions: one for leaning forward and another for leaning back and reclining. 
It's somewhat unsurprising that all of this comes at a cost, with prices starting at over $600. You only have one butt, so if you're going to be working from home for a long time, it's worth investing in a comfortable place for your behind to rest. Our recommendation is to hunt for it on sale in offices that are liquidating their inventory. 
5. Steelcase Gesture
The Steelcase Gesture costs more than $1,000, but if you sit for lengthy amounts of time, the investment is well worth it—for the support, flexibility, and comfort that will last more than a decade. 
Since 2015, the Gesture has remained a favorite thanks to many test panels involving staff checking out office chairs with arms. It's one of the most comfortable, supportive, and long-lasting office chairs we've ever tried: everything about it has lasted the test of time, from the back support to the sturdy adjustment knobs and to the high-quality fabric. 
6. Herman Miller Sayl
If our top recommendations are out of your budget, the Herman Miller Sayl offers comparable comfort and durability for about half the price. It doesn't have as much flexibility as the Steelcase Gesture, but it was nonetheless comfortable for test panelists of all sizes and heights. 
The Sayl is a terrific fit for normal office workers as a high-quality chair with substantial lumbar support—and its plastic-webbed back is a lot cooler than fabric cushions. This chair demands your attention, and the choice of color possibilities allows you to make it blend in or stand out if you want the space-age style. 
7. Branch Ergonomic Chair
A unique desk chair with arms is one that can be adjusted in many ways. This is where Branch's Ergonomic Chair shines. It's surprisingly simple to put together in minutes, and there are numerous little adjustments you can make. 
The armrest can be pushed back and forth; the recliner can be locked, and the lumbar support can be altered. It achieves all of this while maintaining a sleek appearance and charges a reasonable price. 
8. FlexFit Hyken Mesh Chair
During huge sale events, it's usually available for just $170, making it one of the most affordable chairs for sitting all day. It's comfortable, with a breathable mesh fabric covering the back and seat, and it's built to last. A headrest and lumbar support are also included. 
Some consumers say that its mesh can compress a little after years of continuous sitting, but it can still be comfortable. However, if you need a wider seat, this may not be the best solution. 
9. Herman Miller Embody
It may take a week or two (or maybe a month) to get used to the Herman Miller Embody, but it will be well worth the effort. The chair's upright position can support your back well and alleviate any pain.  
Herman's seat is stiff at first, but it soon becomes surprisingly cushiony, and the armrests are firm. This modern office chair works well in removing heat from your body, but not as well as mesh backrests and chairs. It's one of the most customizable chairs with armrests on the market: you can pull out the seat, modify the height, angle the armrests, and tune the backfit adjustment to follow the natural curve of your spine. 
10. Humanscale Freedom Headrest
Humanscale offers some very cool high-end reclining office chairs, and the Humanscale Freedom is the peak of that elegance, in our opinion. The Freedom is designed to do away with the complex knobs or levers that many ergonomic options can frustrate you with. 
It not only looks lovely, but the really fun bit is that it is designed to do away with the complicated knobs or levers that many ergonomic options can confuse you with. Instead, it automatically adjusts to the best ergonomics for your body. 
11. IKEA Markus
The IKEA Markus chair has been around for a long time and is a popular choice for many people looking to buy an ergonomic chair on the market that won't break the bank (some of the seats out there can take a truly exacting toll on your wallet). 
Markus doesn't have as many options as some of the more expensive ergonomic chairs, but it's a solid seat with a long back and integrated headrest that provides a comfortable upright sitting position. Furthermore, the back is composed of a mesh material that allows air to flow through and improves breathability, which is ideal for long periods of sitting. 
12. SIHOO Ergonomic Office Chair with Arms
Firstly, it's incredibly comfy to sit on, with a robust mesh back and lumbar support. Plus, everything about this ergonomic office chair can be adjusted, from the armrests to the height to the tilt level. 
Although the build quality and materials used aren't quite up to par with chairs costing five times as much, this is a pretty respectable entry at the cheaper end. 
13. Herman Miller Mirra 2
The Mirra 2, like its predecessor, is built like a tank and is fairly heavy, so if you have laminate or wooden flooring, you'll definitely need some floor protection. With a lattice back for ventilation and a durable mesh design that is cooling in the hot weather, it gives your back some great lumbar support. If you're used to fabric or leather seats, the plastic back will take some getting used to, but it's quite supportive and durable. 
14. Flexispot BS9 Oka
Flexispot has you covered if you want to add a pop of color to your home office setup. The bright orange cushioned office chair with arms will be the focal point of any space in which it is placed. 
The Flexi-Chair Oka BS9 office chair is stylish, comfy, and simple to assemble.
Flexipost sells a wide assortment of desk chairs with arms around the world, ranging in price from $99.99 to $225.99 for office chairs.
The office swivel chair with arms ticks those two boxes in terms of comfort and design, as you can easily sit on it for hours on end. 
15. Vari Task Chair
Vari produces office furniture, including a variety of office chairs, in addition to standing workstations. The company's Task Chair comes with or without a headrest, and if you choose the black finish, you'll just have to pay $20 more. 
Furthermore, Vari's adjustable arms ergonomic chair is intended to keep you in proper alignment and reduce muscle strain as you work. The headrest, chair back, seat, armrests, and tilt and tension of the backrest are all adjustable, allowing you to customize this office chair with armrests to your preferences. This Vari Task Chair can handle up to 300 pounds, and its casters may be used on both carpet and hardwood floors. A tilting ergonomic backrest gives optimal lumbar support, while a reinforced mesh back allows for breathability. 
16. Secretlab Titan Evo 2022 Series
Majority of gaming chairs have been designed to resemble race cars. Most of the chairs above would work better, but if you're looking for something unique, the Secretlab Titan Evo is perfect for the home office. Durability and adaptability are where this computer chair with arms distinguishes itself from similarly priced competitors. Because of the amount of flexibility it provides, it's comfy for long gaming sessions. 
17. AmazonBasics Classic Puresoft Office Chair
The AmazonBasics office swivel chair with arms is well-padded and supportive, with padded armrests as well. As you'd expect from a cheap product, there's not much in the way of adjustment, save for the ability to raise and lower a seat's height and tilt it back. You may also alter the tilt tension to customize how much force is required to tip the chair back. 
When you're sitting in this most comfortable chair for hours, you'll notice that it's relatively light, but it's still quite sturdy. Obviously, when paying so little for an office chair, you have to be realistic about your expectations, and there have been some complaints of fabric tears in customer reviews, but this AmazonBasics seat makes a strong argument for itself when it comes to people on the tightest budgets. 
18. Razor Task Chair
The Razor computer chair with arms was created to give exceptional support and comfort, allowing you to work for longer durations. This office chair with arms has a 3D Lumbar system that adjusts the height and depth of the backrest, as well as the height and depth of the adjustable arms. A four-position tilt-lock mechanism is also included to help keep your adjustments in place. 
19. Modway Articulate Mesh Chair
If you're looking for a simple chair for your home office, the Modway Articulate is a good option. It doesn't have a dedicated neck support, so it's not as comfortable or posture-aligning as the best ergonomic office chairs, but it's a lot better than the most basic types. 
20. HON Ignition 2.0
The Ignition 2.0 is also a great chair with armrests, and it costs less than $500. It has a lot of the features that more expensive seats have, and therefore, it should be considered an option. 
Conclusion
Shopping for an office chair can be scary, especially because prices can quickly skyrocket. We hope that we've been able to narrow down your search to the best office chairs with arms on the market.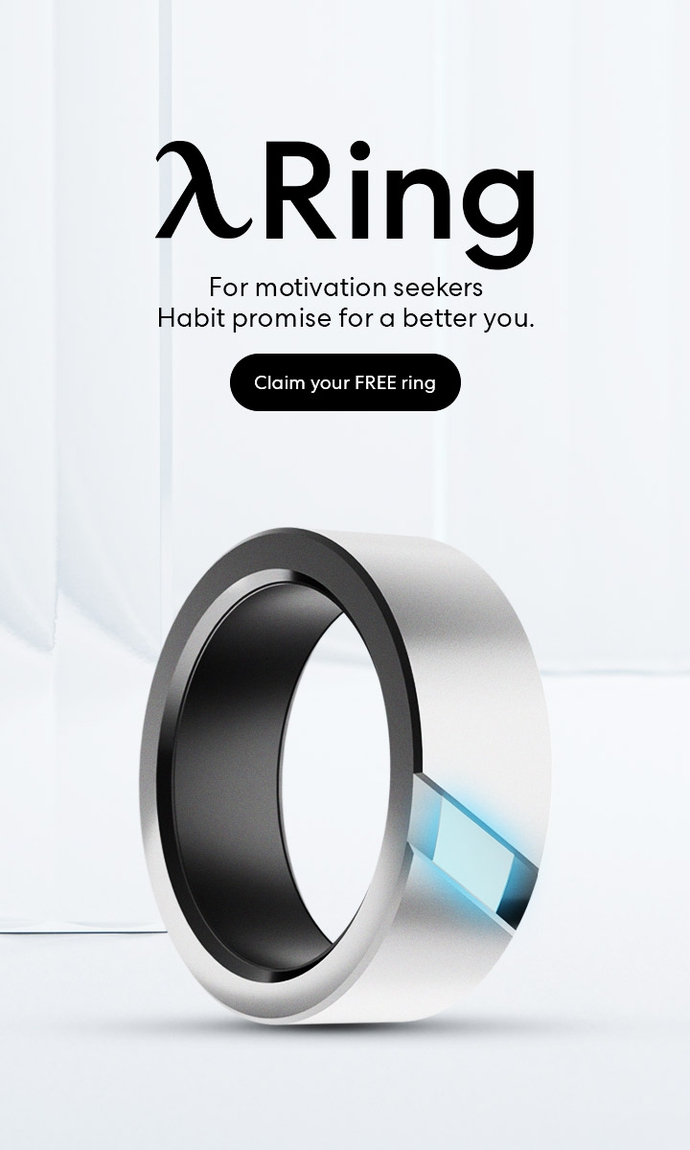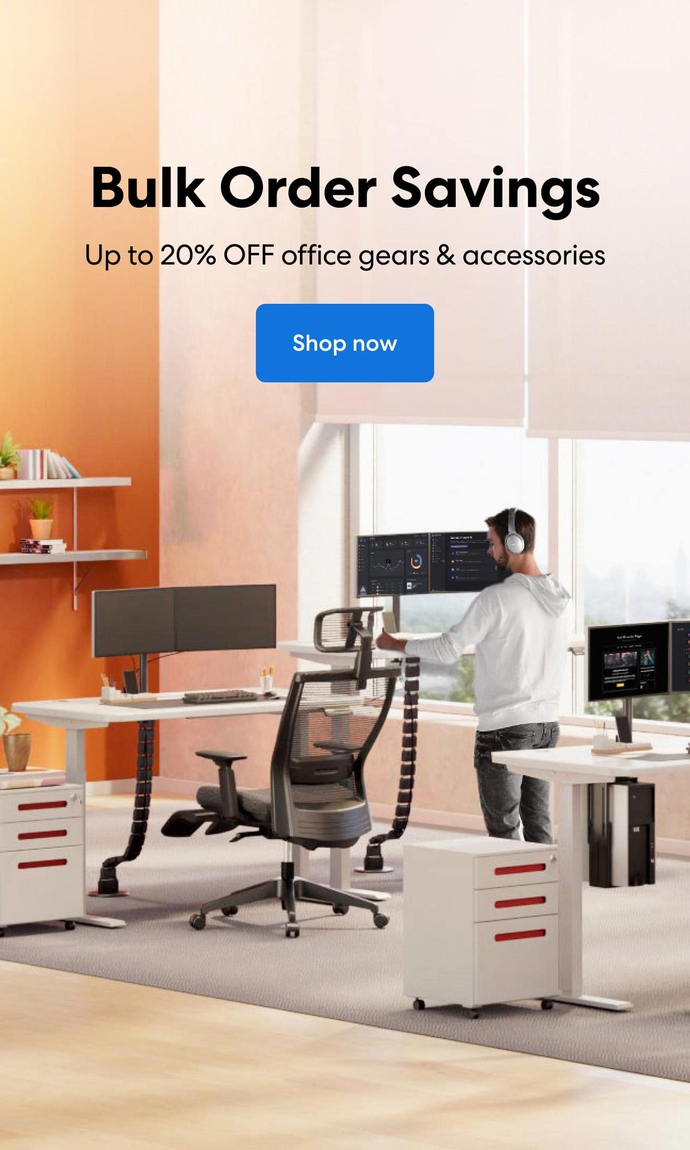 Subcribe newsletter and get $100 OFF.
Receive product updates, special offers, ergo tips, and inspiration form our team.