Workplace Inspiration
20 Extra Fun Entertainment Room Ideas for an Office

Autonomous
|
Apr 20, 2023
1,136 Views
Many office workers look at others with sadness because they offer places to sit back and relax when they need a break. However, there are numerous entertainment room ideas online, and if you've seen them, you might wonder if you could try them. 
Entertainment rooms are very convenient because they allow you to completely disconnect from the hassle of your daily life and job. You get a place to relax and forget about everything for a while. 
If you don't have an entertainment room, you could be more prone to suffering from chronic stress. You might feel tense, anxious, scared, and exhausted sometimes. 
Chronic stress, anxiety, and worry are often part of many workers' lives. Although handling them can be a challenge, an entertainment room could help a lot because you'll get a place to let your body relax and your mind recharge. 
In this article, you'll learn about different ideas to try if you want to design the most convenient entertainment room. Take a look! 
Why Do You Need an Entertainment Room?
Office workers spend hours in front of a computer, often taking calls, writing emails, going through endless to-do lists, using different tech accessories, and sometimes even dealing with angry clients. 
During your workday, you'll probably feel stressed and most likely need to unwind at some point. An entertainment room could help because it's the ideal place to visit when you want to relax. 
You can spend 15 minutes in the entertainment room, relax, and then come back to work knowing that you're now feeling ready to handle whatever life throws at you. 
Therefore, entertainment rooms not only help you relax but also allow you to be more productive! 
Fun Ideas to Try When Designing an Entertainment Room
You're probably already keen on getting started with designing your entertainment room, so don't worry - here are the best ideas to try!
Add RGB Lights
If you look at various office game room ideas online, you'll notice that many decor options look modern. The key to achieving this is incorporating RGB lights! 
With RGB lights, you'll make your room look fun, edgy, and appealing. You can change their color and effects, and they're usually very affordable. 
Many gaming setup ideas include RGB lights too, so if you're going for a gamer style, they're also fantastic.
Incorporate an Automatic Control System
When you're adding lights, you can control them with a remote, but you could also get an automatic control system to change them depending on the time of the day. 
An automatic control system will give your entertainment room a completely different vibe because you won't have to do everything yourself. Once you get inside, the surroundings will be perfect to help you unwind! 
You Can't Go Wrong with a TV
Most recreation room ideas include a TV. It's a classic! You can plug it in easily, and when you're on your lunch break, watch an episode of your favorite Netflix show. 
TVs are a fantastic item to add to your entertainment room design, even if you don't have much space. The screen doesn't have to be gigantic - you can choose a compact one that fits your surroundings. 
Don't Forget About Music
Music is one of the best things to incorporate into your entertainment room. You can add speakers and put on soft tunes when you need to unwind, and if you're looking to start the party and have fun, you could do that too! 
Throw in Some Board Games
If you work from home and live with others, adding some board games to your entertainment room design could be a fantastic idea. 
When your loved ones are free, you can get together and play Uno or any other game you like. You'll get to disconnect from what's happening at your job, and when you get back to it, you'll feel ready to do what you need to do.
Don't Choose Dull Wall Colors
Your entertainment room colors have to be fun and stimulating. When you're designing the place, you must make sure that it helps you relax, unwind, and forget about the hassles of daily life for a while. 
Therefore, picking the best colors is essential. You shouldn't go for all whites since they'll probably make you think about your office space again. Instead, find schemes that will help you mentally disconnect from your job. 
Add a Message Board
Many entertainment room ideas include message boards because they're an affordable and straightforward way to add some lighthearted fun to your surroundings. 
People can come into your entertainment room and leave messages for you, and you can do it yourself as well! Write jokes, funny phrases, or motivational quotes to help you relax when you need it.
Include a Compact Popcorn Machine
You can go crazy with your office recreation room ideas if you want to. Throw in a popcorn machine and watch everyone's jaws drop due to your genius mind. 
Most people like popcorn, so a machine will automatically lift your spirits. Plus, the smell of your room will be fantastic, and it'll probably remind you of fun times at a carnival. 
Add a Comfortable Sofa
Your entertainment room needs to help you unwind, and for that, you probably need a comfortable sofa with different fluffy pillows and blankets. 
Many people think that an entertainment room won't be complete unless they have a sofa. Therefore, you should get a beautiful and fun one and throw in some warm blankets and fluffy pillows - you'll get the perfect place for a nap!
A Seating Area Could Change Your Life
Although you can just add a sofa, having a whole sitting area could completely change the way you use your entertainment room. 
If you live with others, you'll be able to sit down with them whenever you want to chat to unwind and forget about your daily to-dos. 
Furthermore, it can be a convenient area to add to your entertainment room design even if you live alone because it could serve as a welcome space when you have guests coming over. 
Include a Coffee Table
A coffee table is also a fantastic alternative to add to your entertainment room design. It's the ideal place to sit when you need to relax and have a drink, and you could decorate with fun things to make your surroundings look even better. 
Add a Coffee Machine Too
If you're adding a coffee table, you need a machine and some mugs too. Some people prefer tea - when you're on that team, you'll probably need to get a tray and a box to organize your tea bags. 
A coffee machine is an office worker's best friend. Most people love a warm drink when they're halfway through their day, and even though it doesn't seem like much, it could completely change how you feel and boost your mood!
Have Fun with the Design
An essential thing to keep in mind when designing your entertainment room is that you need to have fun. 
Adding a stand-up desk and an office chair is essential when you're putting together your workspace. Having fun is just as crucial when you're designing your entertainment room! 
You'll find hundreds of ideas online, including many gaming room decor alternatives, modern options, and more. Check out different ones and decide what you want for your surroundings depending on what you love the most. 
Incorporate Anti-stress Toys
Many people feel stressed every day while they're going through their to-dos and dealing with their jobs. 
Even though stress is a normal bodily response, if you continuously experience it, you're more prone to getting sick, feeling tense, and being tired all the time. 
Anti-stress toys can't completely get rid of it for you, but they'll be very helpful. You can also add a desk lamp to your table and put together a playing spot for you to have fun when you need to blow off some steam. 
Legos Are Fantastic
Many entertainment room ideas include TVs because they're classic, but it's also true that not everyone enjoys watching shows and movies.
Some people prefer engaging in activities that involve their hands and brain, and if you're like that, you probably love Legos. Fear not - you can add a Lego station to your entertainment room!
Put Posters on the Wall
Another fantastic way to make your entertainment room look very fun is putting different posters on the wall. 
If you look online, you'll find numerous posters that can go great with other office decor ideas. Hang ones from your favorite movies, shows, actors, or even art pieces! 
Coloring Station
Some people prefer anti-stress toys, but coloring books for adults are also very effective if you need to ease tension and distract yourself, according to research. 
Don't be afraid of being experimental when it comes to your entertainment room ideas. You can get different coloring books for adults, add a comfortable desk and a chair, and have fun! 
Add a Yoga Mat
A quick yoga session while you're in the middle of your workday could completely change how you feel, help you concentrate, boost your productivity, and allow you to prevent back, neck, and leg pain. 
If you have enough space, you can do yoga whenever you're free. There are five- and 10-minute practices to stretch your back, work on your flexibility, and much more, so it's a fantastic addition to your entertainment room.
Include a Snack Bar
Managing energy levels is probably one of the most challenging parts of being an office worker since they'll gradually decrease throughout your day. 
Your energy levels will change, even if you have the most mood-boosting modern office design. To help your body recharge, you could add a snack bar to your entertainment room. 
Throw in some protein bars, fruit, nuts, and milkshakes. They'll help when you're feeling low and need a quick bite to get on track again. 
Design Your Own Drinks Bar
Although a snack bar could help, others enjoy having drinks sometimes, and you could incorporate that into your entertainment room too. 
As the article mentioned, you can be as experimental as you want. If you enjoy drinks, you can put together a bar that helps you unwind after a long week. 
A drinks bar is also convenient if you wish to try the European way and have a glass of wine while you're having lunch. 
Plus, you don't necessarily need to fill it up with alcohol. Instead, add juice, a lot of water, and any other drink you enjoy. 
Change Everything!
The key to designing the most convenient surroundings is to make sure you're doing it for yourself. In other words, you must assess what you need and pick the best alternatives for it. 
There are many entertainment room ideas, but not all of them will adapt to what you're looking for. While some people just want a sofa and a TV, others prefer a beautiful coffee table with a book rack to mentally disconnect from work with a nice read. 
Overall, you should think about your hobbies when you're working on your entertainment room design. It allows you to identify the activities that help you when you're stressed. 
After that, you'll be able to incorporate them into your workday by adding them to your entertainment room design! If you like Legos, for example, go for a Lego station paired with some puzzles and board games. 
Final Thoughts
In the end, designing the best entertainment room design has to do with knowing the activities that help you unwind when you're very stressed. 
Plus, you have to combine that knowledge with actions that you can achieve. If your budget isn't enough to buy a popcorn machine, for example, you might want to look for more affordable ways of snacking. 
Now that you know some of the best and most fun entertainment room ideas, it's time for you to design your surroundings and make sure they benefit you. Being productive is essential, but so is having enough time to relax, unwind, and let your body and mind rest. 
Evaluate each alternative and choose the most convenient one depending on your budget, needs, and desires. It's time to have fun!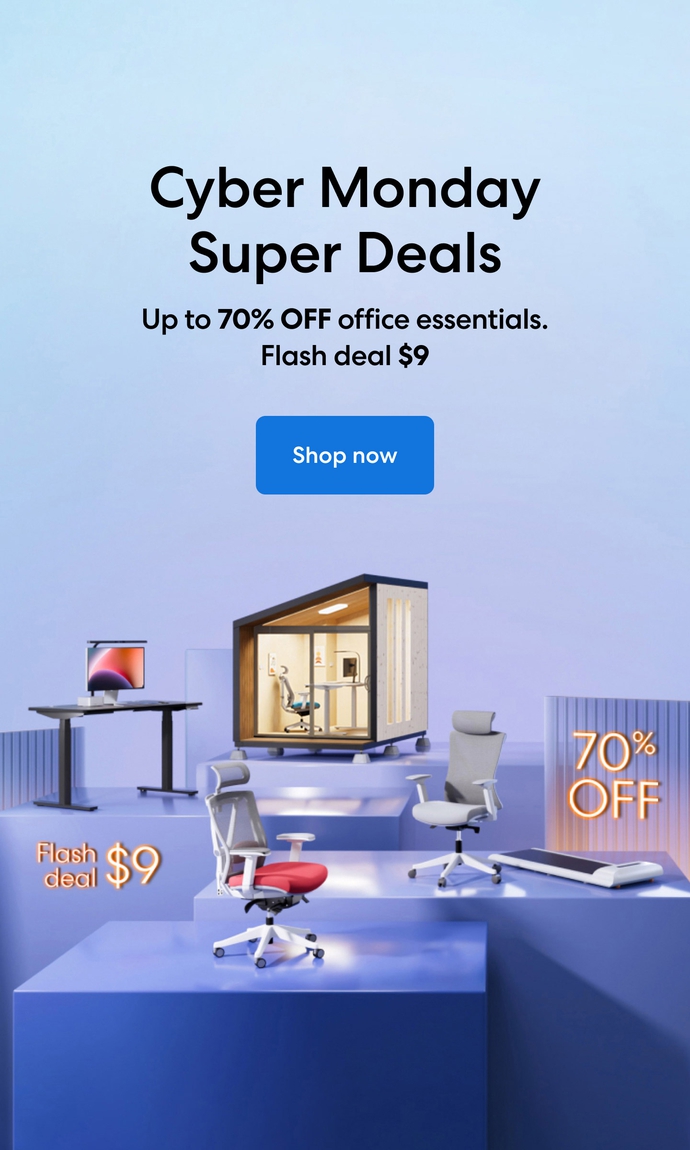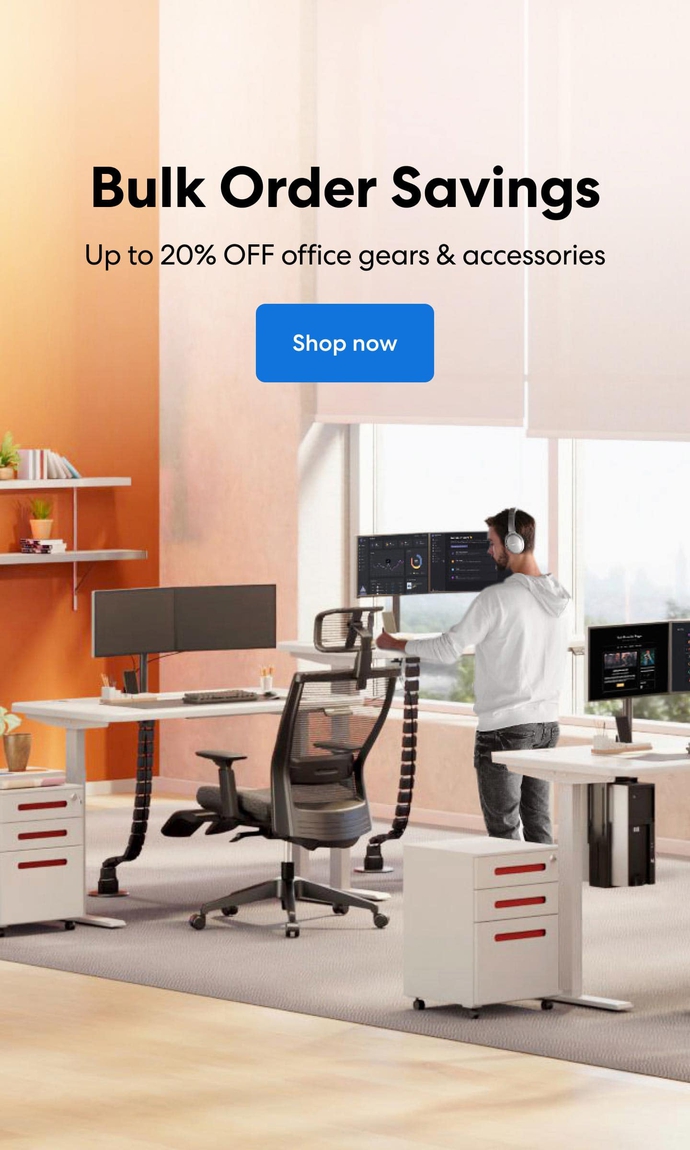 Subcribe newsletter and get $100 OFF.
Receive product updates, special offers, ergo tips, and inspiration form our team.