Work Wellness
20 Best Posture Correctors to Stop Your Slouch Effectively

Autonomous
|
Aug 18, 2022
1,305 Views
Maintaining spinal cord health and relieving back pain are becoming more difficult now that people spend all day sitting in front of a computer or bending their necks towards a smartphone to check social media. However, there could be a solution: a posture corrector.  
Many people have hunched shoulders, a rounded lower back, and a weakened muscular structure. Do you find it familiar? Don't worry! You can train your body with posture exercises for posture correction devices to improve the way you are positioning your body.  
Do you want to learn more about it? Keep reading! In this article, you can find valuable information on everything that can help you maintain good posture. 
Why Good Posture Matters
Good posture can support musculoskeletal health by reducing stress in the lower and upper back, aligning the spinal cord, and building strength in the lower back and other body parts. 
In addition, it can improve the ability to function during everyday activities, reduce the chance of injury during physical exertion, and even make you appear a few inches taller.  
However, its benefits go beyond physical effects. If you perform core stability exercises and manage to maintain good posture, you can also increase your energy levels, breathe easier, and even improve your mood!  
In other words, maintaining good posture contributes to your general well-being and daily performance. That's why you need a posture corrector. Do you want to find the right one? Check the information below.  
What to Look for in a Posture Corrector?
There are many types of posture correctors, including some that hold your shoulders and back in alignment.  
Choosing the right one can help you position your body better, get a proper sitting posture, be aware of how you sit, and improve your core stability. Therefore, you must analyze all the options on the market and review the exemplar you will buy in detail. 
If you plan to buy a lower back posture corrector or other similar devices, here are the things you should look for:  
Effectiveness
Do you want a really effective product? You should limit your search to devices designed to treat key areas.  
According to experts, the key posture areas are the neck, lower back, and thoracic-cervical junction. Therefore, these are the ones that require more attention. Keep that in mind! 
In this sense, a neck posture corrector can be a better and more effective option if you spend a lot of time using your phone or have to lower your head to write online reports during your workday, for example.  
Comfort
Even if you think it's very effective, a posture corrector may not work or be difficult to wear if it's too uncomfortable. If you choose a very rigid one and end up not using it, the effectiveness becomes null, for example.  
That's why practitioners of good posture think that the most effective correctors are the most comfortable, as they keep muscles activated while preventing atrophy.  
Easy to Use
Moreover, a posture corrector should fit easily. This way, you won't have to rely on others to put it on or adjust the tension.  
Remember that you should wear the posture corrector for some time. Try to choose the one you can wear under or over your clothes, depending on your needs, without discomfort. It can also be part of your fitness equipment, so choose wisely!
Support Area
From a lower back posture corrector to a device designed to relieve tension on your entire upper body, you can find many alternatives on the market.  
However, you must choose the one that best suits your needs and targets the posture area that you must treat or require support.  
Function
Last but not least, there's the functionality. Bracing can be a double-edged sword as it can cause atrophy or make muscles lazy.  
Thus, for that reason, you should choose one that provides enough support and encourages muscle activation. With a smart posture corrector, you won't even have to think about this, for example!  
Now that you know the aspects you should consider when buying a posture corrector, it's time to review the best ones out there this 2022. Let's take a look.  
The 15 Best Posture Correctors You Can Find If You Want to Stop Your Slouch
On this list, you can find the top 20 best posture correctors you can consider buying if you want to maintain a proper head posture or simply restore your body core's stability.  
1. BAKBON Posture & Spine Cueing Device by Autonomous
It's not a traditional posture corrector but a great addition to your home gym equipment that can help you keep your spine in a neutral position.  
If you want to maintain good posture or improve your back health, the BAKBON Posture & Spine Cueing Device is all you need. 
Thanks to its patent-pending technology, this device can be used during powerful workouts and provide all the benefits you want in a posture corrector.
Additionally, it is ideal for enhanced physical therapy or recovery and can even be used in your home or office for optimal results.
The BAKBON device comes equipped with internal magnets that lock the poles in place and easy-glide strap adjustment to give a better grip. 
Just put it over your shoulders and start pulling down on the waist straps to snug the frame against your upper back. 
After that, simply lock the poles into the magnetic ports and flex the device to the desired shape to initiate pole contact on the tailbone and back of the head to start working. Having good posture has never been so easy! 
2. Upright Go S
It's a popular smart posture corrector featuring a little rectangle you have to place on your back. You only have to calibrate it through an app to receive notifications every time you have bad posture.  
In other words, it lets you know if you need to position your body in a better way. 
If it detects slouching for some time, the rectangle vibrates to remind you to stand up and adopt a healthier body position.  
This posture correction device also tracks your habits if you want to check how bad your body positioning really is.  
3. A300 Posture Corrector by Evoke Pro
With an intriguing figure-eight design, it realigns your shoulders and helps you maintain good posture.  
This posture corrector features straps that allow you to adjust the tension or brace positioning for more comfort and effectiveness. Also, it's available in regular and extra-large sizes. Therefore, all people can wear it! 
4. Posture Corrector by Truweo
If you prefer more discreet options to wear under your clothes, Posture Corrector by Truweo is what you need.  
This unisex alternative was designed to sort out shoulders. Moreover, using it can help you improve your posture to adopt a slouch-free stance in less time than you think.  
You can use this corrector every day for 10 to 15 minutes without problems since it is comfortable to wear and fully adjustable.  
5. Back Brace Posture Corrector by Flexguard Support
Do you want to align your spine and maintain a healthy sitting posture? If so, this supportive and adjustable device is ideal for you.  
Although it is not a lower back posture corrector, it comes with a brace that adapts to that area and can help relieve pain.  
6. Posture Hero's Posture Correction Device
It looks like a traditional posture corrector at first glance. However, it has been designed by a renowned neurosurgeon who works at Harley Street's The London Spine Clinic.  
Also, it comes in three sizes that perfectly fit the shoulders and backplate to improve body position.  
7. Electronic Posture Trainer Upright GO
It is another smart posture corrector that alerts you when you are slouching and need to improve your body position to achieve a healthier posture. Unlike other similar correctors, this one is invisible under clothing.  
8. Posture Corrector for Men and Women by Lorchar
Do you prefer a seamless, traditional back brace? This upper back posture corrector has been designed to give you the comfort and support you need to maintain a healthy and painless posture. 
9. Posture Corrector Trainer by Eivotor
Are you looking for a smart posture corrector? This Eivotor alternative fits perfectly over your shoulders to help you get a better sitting or head position.  
It has a traditional design. However, it comes with a sensor that vibrates every time you have bad posture and helps you establish muscle memory. 
10. Molded Upper Back Brace
This brace is similar to others you can find on the market. However, it has a stiff plastic piece that sits vertically between your shoulders and blades for better posture if you are sitting or standing for a long time. 
11. Double Strap Posture Corrector by Mercase
Are you looking for more support? This double strap posture corrector made by Mercase is all you need.  
It has a strap back brace and a waist strap that work seamlessly with an elastic belt to offer extra lumbar support.  
Also, this device is made of soft-touch materials. That means you can feel comfortable every time you wear it, whether you use it over or under clothing! 
12. Magnetic Back Brace by I&Y BUY
Some posture correctors come with built-in magnets that reportedly have pain-reducing powers.  
This example is one of them! I&Y BUY's magnetic posture corrector feels soothing and relaxing on the body. However, it can help you maintain a firm posture to give your body's core the stability it needs. 
13. SUPERBE's Posture Corrector Back Brace
If you are looking for a device that can provide extra support, this strong posture corrector is all you need.  
This corrector has been enforced by two wide steel support plates that fit along the spine to cover your entire back to give you immediate relief and help you have a better posture.  
14. MOHUACHI's Thoracic Back Brace Posture Corrector
This alternative is another magnetic posture corrector with magnets to cover your entire back.  
What buyers like most about this posture corrector is that it strengthens muscles while providing support to relieve back pain or tension in the head and neck.   
15. ITA-MED Posture Corrector for Women
This posture corrector has been designed to fit the female body shape. Also, it has adjustable points to better fit key posture areas and provide extra support and relief.  
However, although it is innovative and practical for women, it is not easy to put on and can be uncomfortable. 
Other 5 Posture Correction Devices You May Like
If these ideas were not enough, you could try one of these five posture correctors:  
Lower Back Posture Corrector by BetterCo BetterBack

Posture Corrector by ACE 

Comfortable Posture Corrector by ComfyBrace

Invisible Posture Corrector by BackEmbrace 

Posture Corrector with Full Back Support by Somaz 
All of them are perfect for relieving back discomfort! Moreover, they give you the chance to get a better sitting position and have an enhanced head posture when you work or use your cellphone.  
What Is the Best Posture Corrector Out There?

Do you want to find the perfect posture corrector? The first step you should take is to analyze your needs. If you suffer from constant back pain, you should buy a different corrector than the one needed by a person who feels a lot of tension in the neck.  
Therefore- and this one is step two - it's also important to know the key posture areas you want to target. Remember that there are many types of posture correctors! You must be clear if you need one to relieve your lower back, neck, head, or spinal cord. 
Also, there are other tools you can use to improve your posture, such as a posture chair. Do you have a demanding job where you have to spend a lot of time sitting down? You can even find an office chair with spine support!  
Use your posture corrector and these gadgets to position your body in a healthy and soothing way.
Video ads for product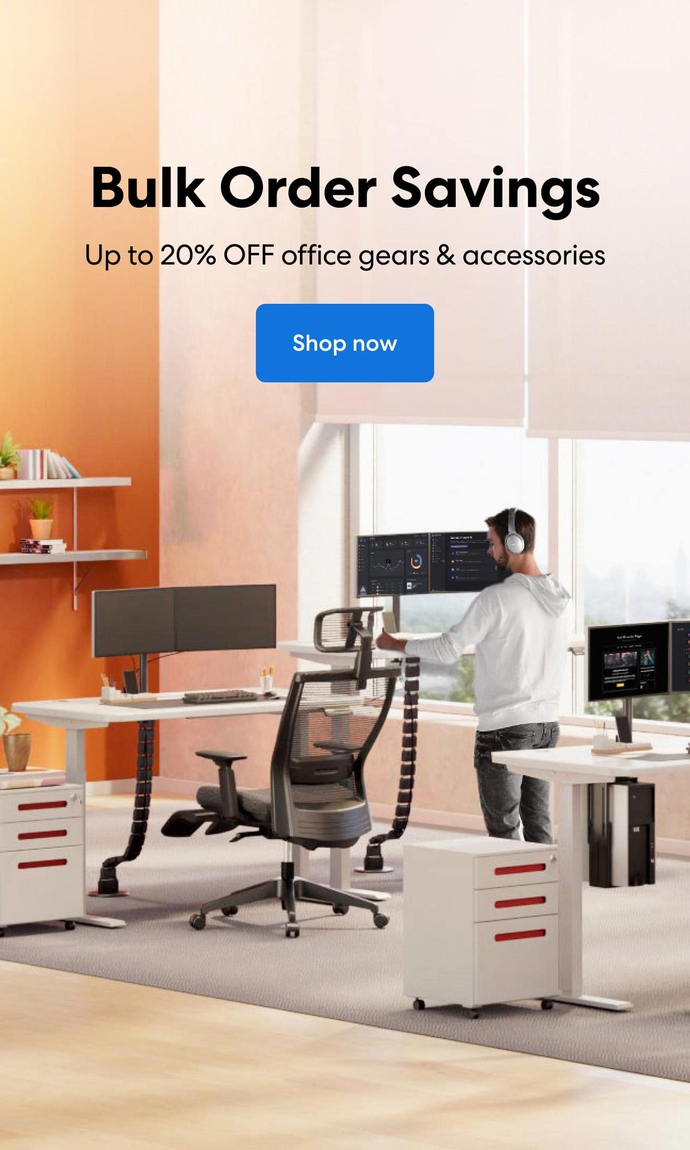 Subcribe newsletter and get $100 OFF.
Receive product updates, special offers, ergo tips, and inspiration form our team.