Smart Products
20 Best Tall Desk Chairs for Big and Tall People 2023
2,430 Views
Big and tall people usually have to put in the extra effort while shopping for anything, whether it's clothes, shoes, or furniture like office chairs. A typical chair is designed for people below 300 pounds and six feet tall. The dimensions of a seat, backrest, hydraulic piston, and cushioning, among other things, are geared towards operating safely and effectively within those parameters.
Looking for a tall desk chair for tall and bigger persons has to factor in other factors to find the right one. It is more than just the comfort of a chair. Longevity of investment and safety are also key factors that you have to consider before buying a tall computer chair. In this buyer's guide, we look at the 20 best tall desk chairs for tall and big people in 2022.
How to Define Tall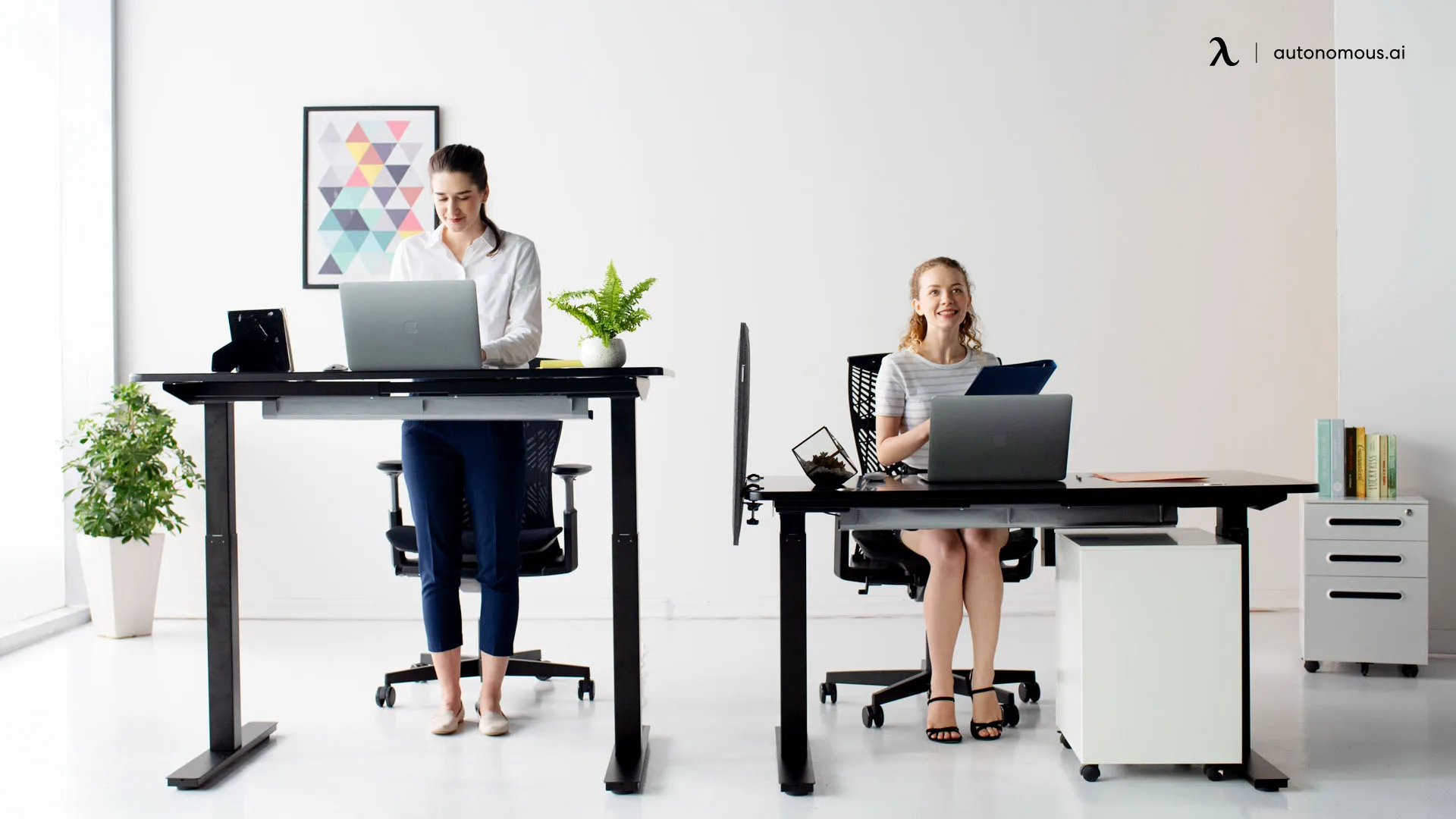 First, it's important to outline how we define tall in this buyer's guide. Tall is a subjective measurement. If you're surpassing the standard average height of 5.9 feet, you're considered tall. With that settled, let's delve into the features to look out for while buying a tall computer chair.
Features to Consider When Looking for a Suitable High Office Chair for Tall People
The two main factors to watch out for while looking for a tall adjustable office chair are maximum seat height and depth. These two factors are vital as they directly influence chair comfort and the overall health of the person sitting on it.
Maximum Seat Height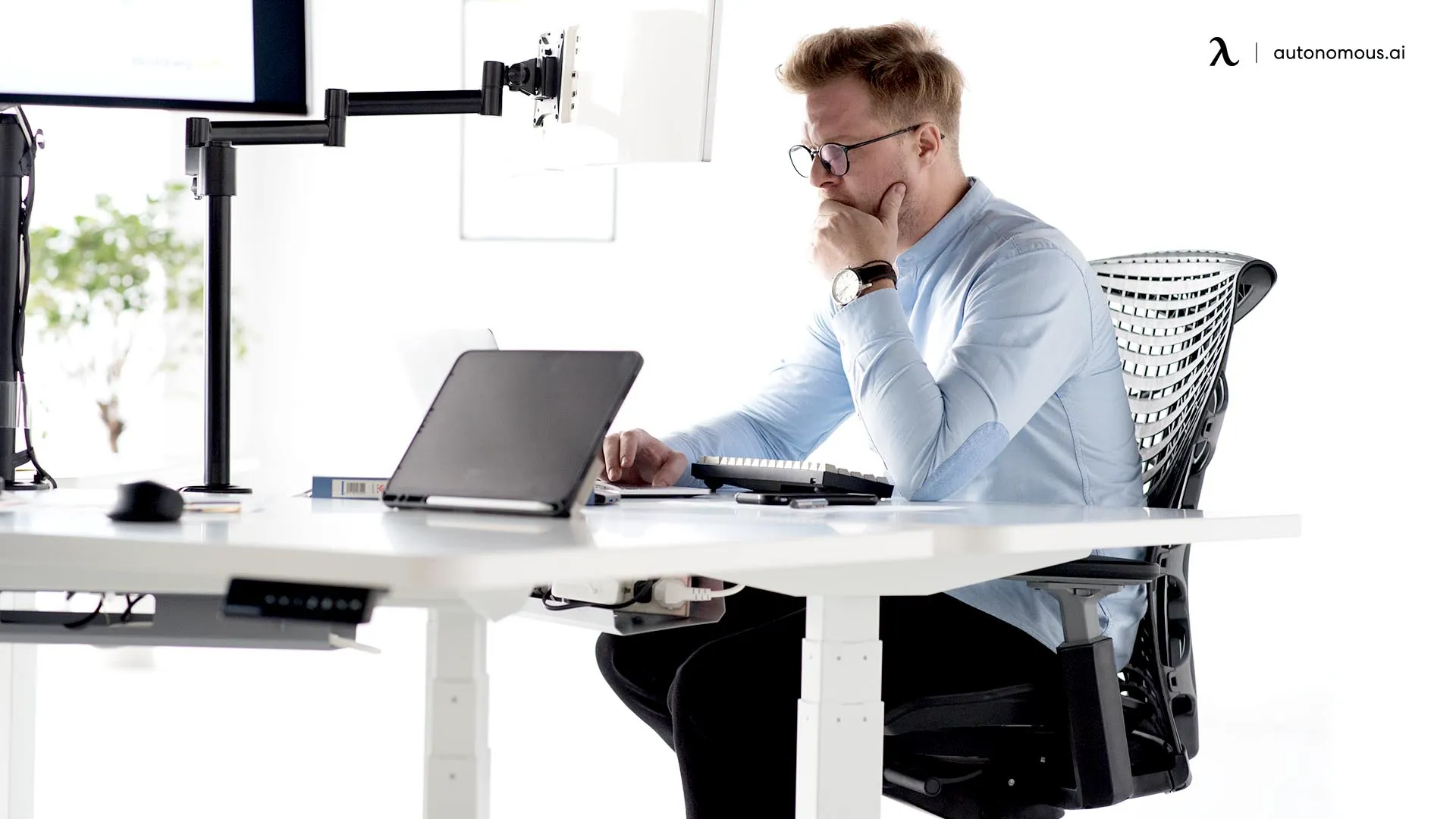 Most chairs don't come with a seat adjuster that helps tall people to adjust the chair to the appropriate height position. It leaves tall people vulnerable to flexing their knees or extending their legs while seated. The posture puts your body into an awkward position. The ideal maximum height for an office chair for tall people should put your knees at 90 degrees while your feet are placed on the ground.
Seat Depth
Tall people have a longer femur bone compared to other people and would, therefore, need a seat to have greater depth to ensure comfort. The best depth that a seat for tall people should have is 19 inches, but if you find an adjustable chair that gives users more depth, it can be even better.
20 Best Office Chairs for Tall People
1. ErgoChair Pro+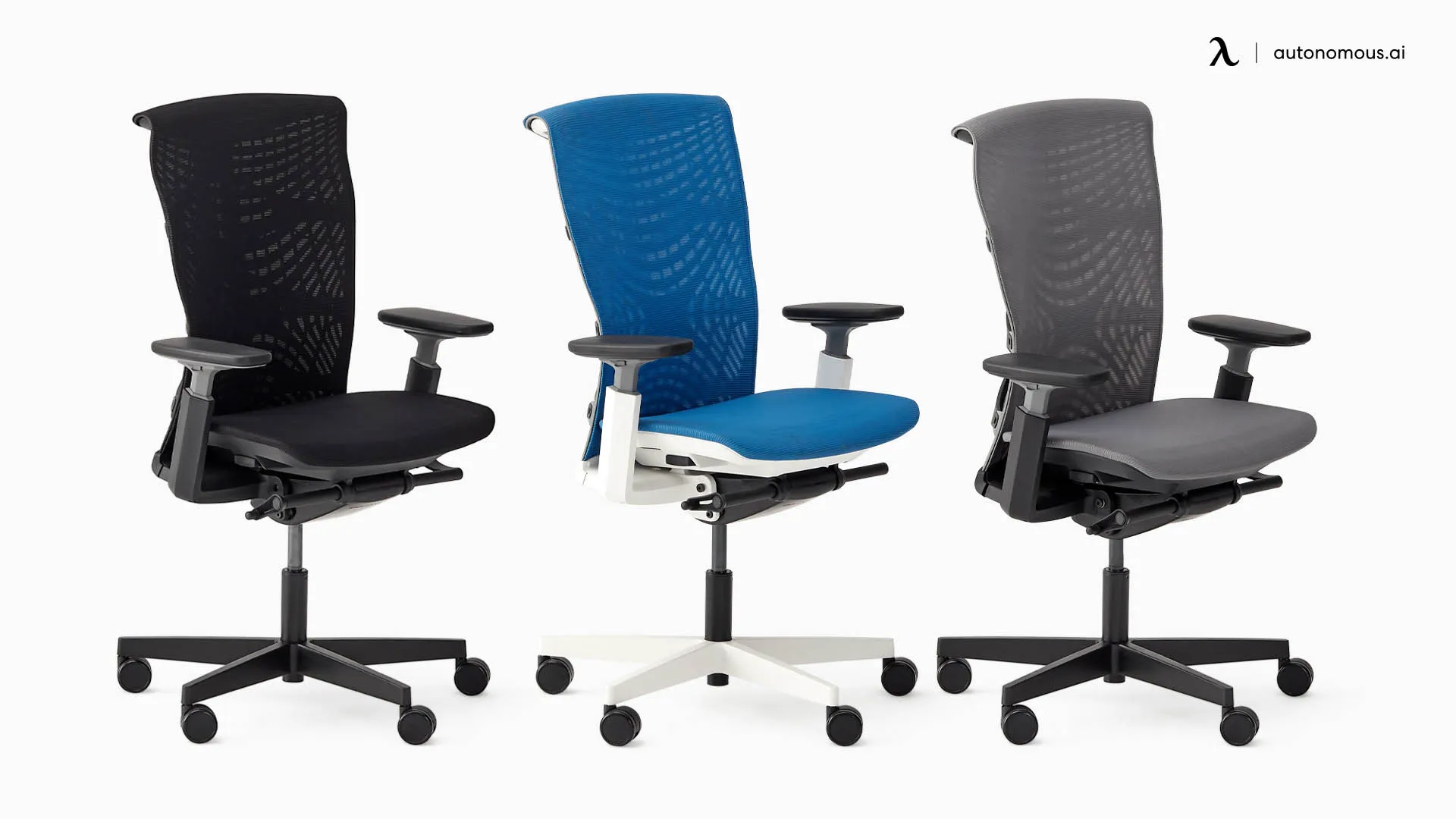 No adjustable chair can match the comfortability that ErgoChair Pro+ oozes. Its sleek fishbone design allows air circulation, which is much needed for tall people in hot climates. Tall and bigger people are more prone to sweating as their bodies require more energy to function than smaller individuals.
ErgoChair Pro+ is easy to assemble. It doesn't have foam or mesh at the backrest, so you may need to add some cushions for softness. The fishbone design gives additional back support relieving some back problems. Moreover, they come with springs despite being made from TPE for maximum comfort. It is certainly a chair to keep your eyes on when searching for the best office computer chair.
2. ErgoChair Pro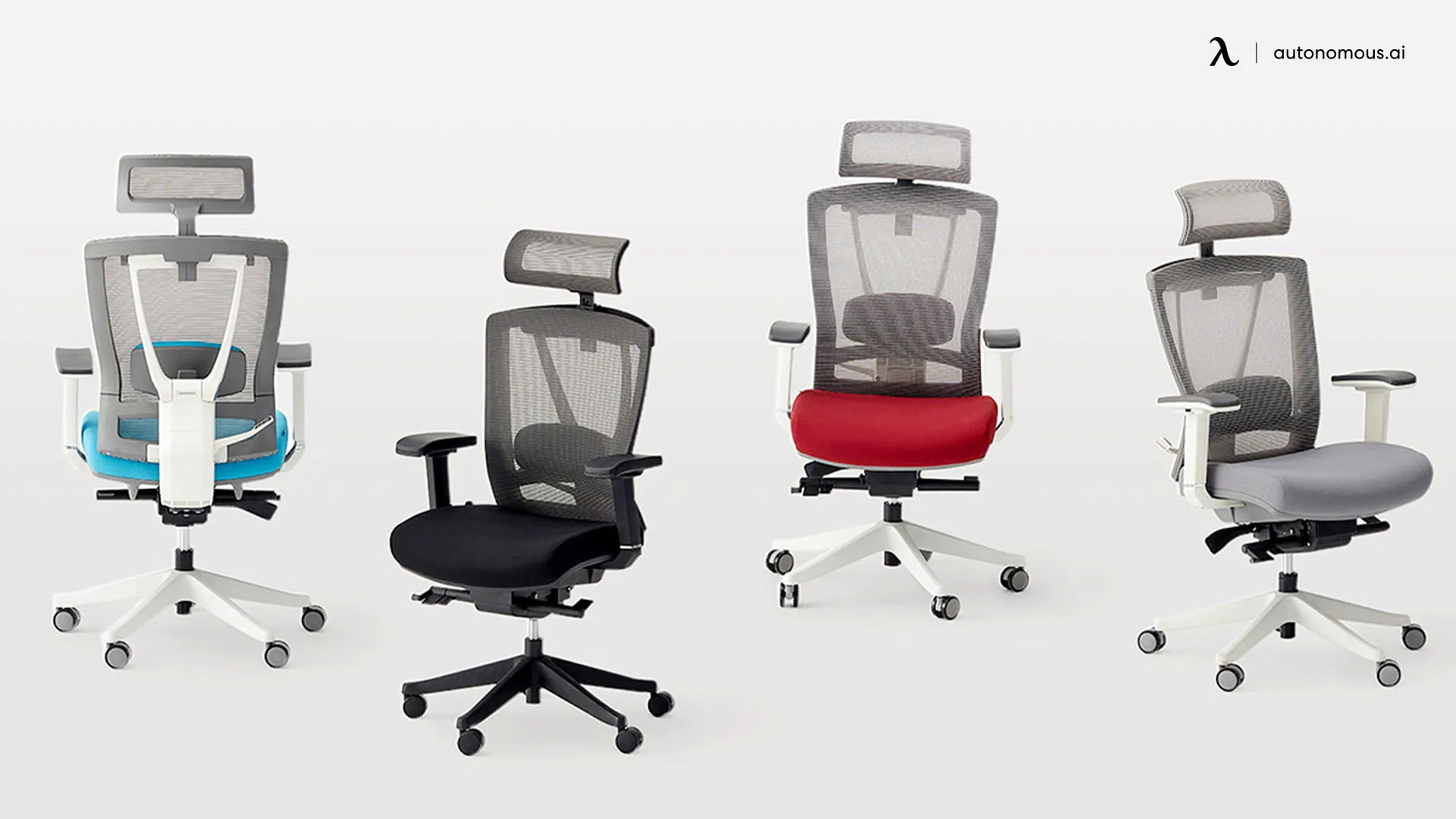 The ErgoChair Pro is a highly rated ergonomic chair on the internet. Its high performance to serve any person makes it a classic on this list. The tall adjustable chair has a sturdy frame that makes it a longevity investment. The modern working environment requires remote workers to buy an ergonomic chair that meets the style and function demands.
ErgoChair Pro perfectly meets these needs and so much more. It has an adjustable frame when it comes to materials, controls, and ample supplies for a healthier fit. You'll find a lever that adjusts the seat height and backrest when you look under the chair. There's no big and tall office chair that can match the adjustability feature of ErgoChair Pro. It's designed to help alleviate back problems while limiting others from happening.
3. ErgoChair Recline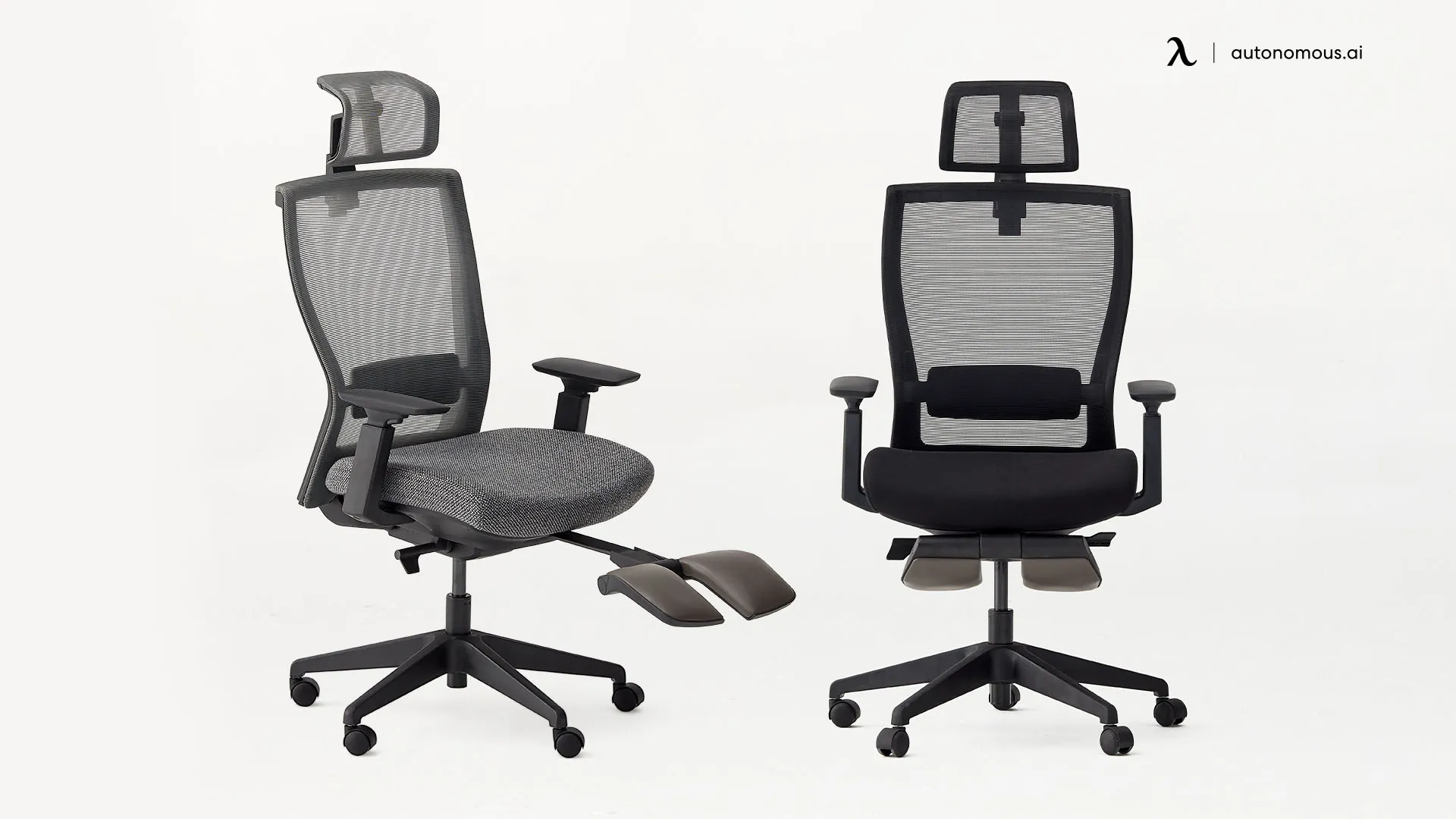 If you're looking for an adjustable chair for big guys, then Autonomous ErgoChair Recline is another option you can go for. It has a mesh backrest which helps in air circulation. The chair is quite affordable and has fabric covers that allow it to retain its shape. You can also adjust the armrest to meet your needs.
4. ErgoStool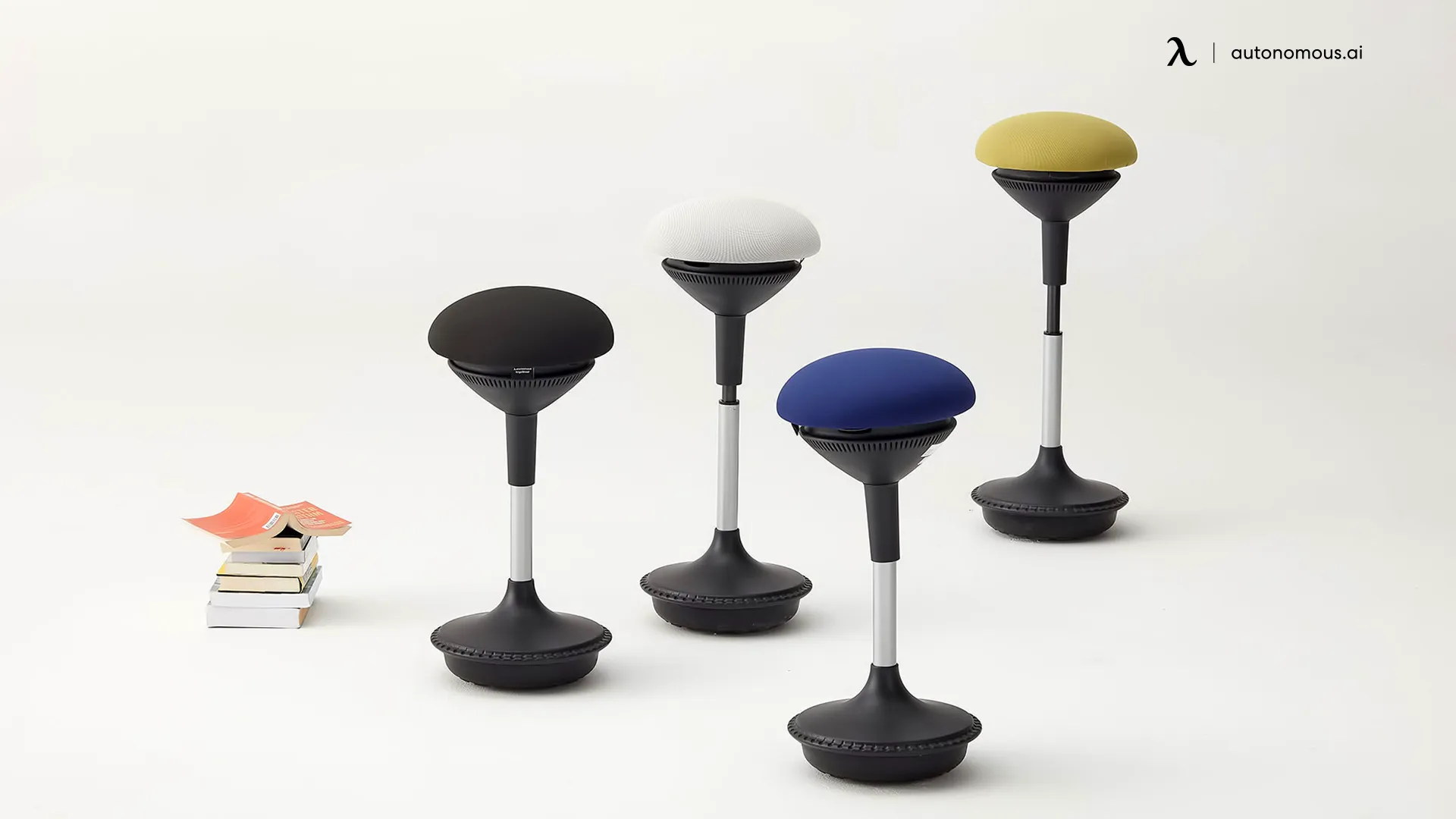 The best standing desk chair that can adequately match your sit-to-stand desk is the ErgoStool. ErgoStool keeps your core engaged throughout the day, promoting a more active lifestyle. It's certainly adjustable and suitable for taller people. You can never worry about toppling with these chairs on board as its base is wide enough to cater to any weight form.
5. Serta Air Health Chair
Another chair you can look out for in 2022 is the Serta air health chair. It's, however, on the pricey side. The chair offers back support and promotes health. You can find them in any region as they are widely available in multiple colors that promote office aesthetics. It supports up to 400 Lbs.
6. CoVibrant Adjustable Rolling Stool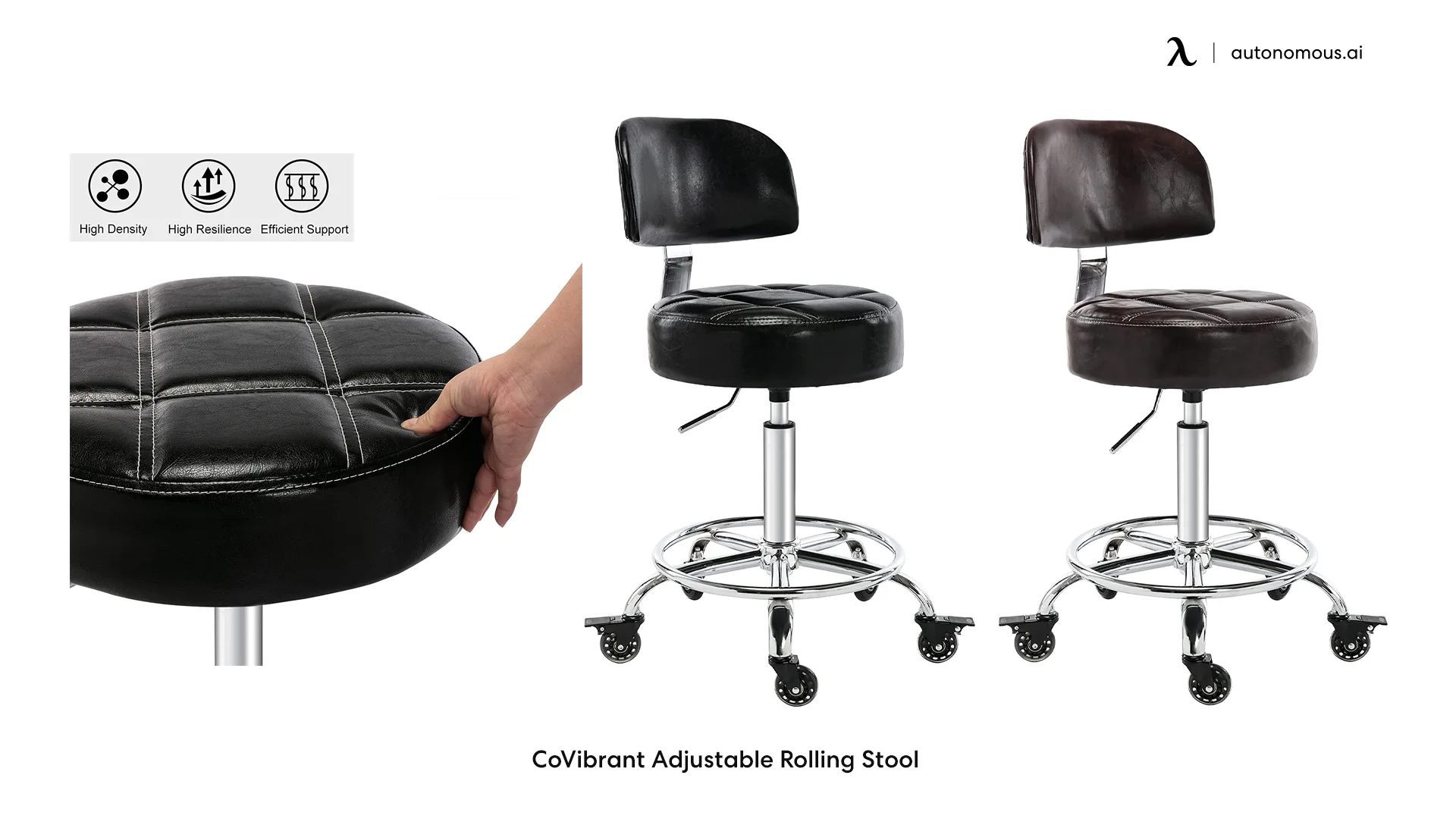 This chair is for a short-term solution. It can easily be moved from room to room, plus taller individuals can also use it. CoVibrant adjustable rolling stool has a 15-inch diameter and 3.75-inch-thick seat. You can adjust the height to somewhere between 20 and 27 feet. The chair can accommodate tall people and allow their feet to touch the ground while their knees are at 90 degrees. It has a backrest that gives your back a respite for sitting upright.
7. Alera Mota Drafting Chair
Most drafting chairs are not really designed properly for tall and big people, but this is where the Alera Mota drafting chair separates itself from the rest as it has all the spec to back it up in terms of meeting tall and big people's needs. When you take a closer look, the chair is 23 inches wide and 20 inches high to allow taller people to have enough space without letting half of their thighs dangle at the edge of a seat.
It has a maximum capacity of 450 Ibs. Plus, it's sturdy enough and has no sign of wear and tear.
8. Starspace Executive Office Chair
The Starspace executive office chair is a top pick for tall folks if you're looking for comfort from upholstery leather. It has a flip armchair with a maximum seat height of 22.8 inches and a backrest height of 24.6 inches. Tall people of 6.4 feet can easily sit on such a chair. However, the backrest is quite short for its height when thinking of tall people.
9. SecretLab Titan Evo 2022
One surprising thing about this chair is the build quality. It weighs 77 Ibs and can last up to 10 years. The chair is suitable for tall and big gamers. Its 2022 series comes in three sizes to cater to all people. While the regular version can accommodate people as tall as 6.2 feet. The larger version, on the other hand, can accommodate people who are as tall as 6.9 feet due to its backrest and maximum seat size.
10. Bowery Management Office Chair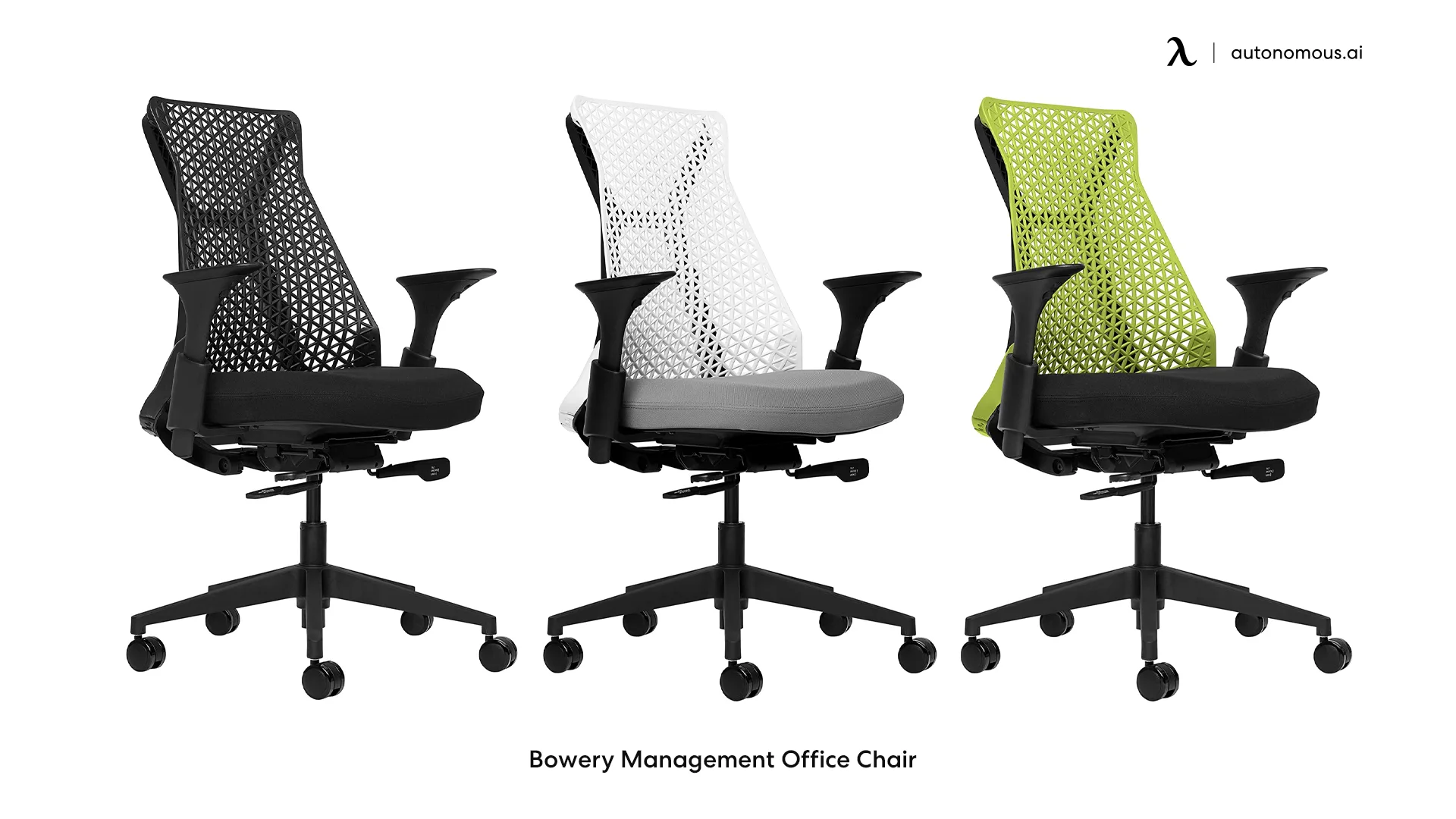 It has a breathable backrest that gives its users support in various positions. The high-tech Bowery management office chair is seen to never miss in fortune 500 companies like Apple and Disney. It has an adjustable seat depth and height range. The elastomer backrest contours with your body to offer maximum support and comfort.
11. Sunnow Ergonomic Office Chair
In this case, the chair has a height of 23 inches, which is among the highest out there. Apart from its height, the chair is affordable and has a high backrest. The headrest is ultra-wide to span the width of the backrest to offer superior comfort - making your neck rest rise high to fit adequately with the cervical spine.
12. Oak Hollow Furniture Aloria Series
Overall, this chair is versatile, comfortable, and solidly built. It comes with two cylinders to help dictate your seat height based on your height. Taller cylinders can create a chair of height 19-23 inches tall with an adjustable seat depth of 22.25 deep, which checks off the height and depth qualities for high office chairs.
13. Reficcer High Back Chair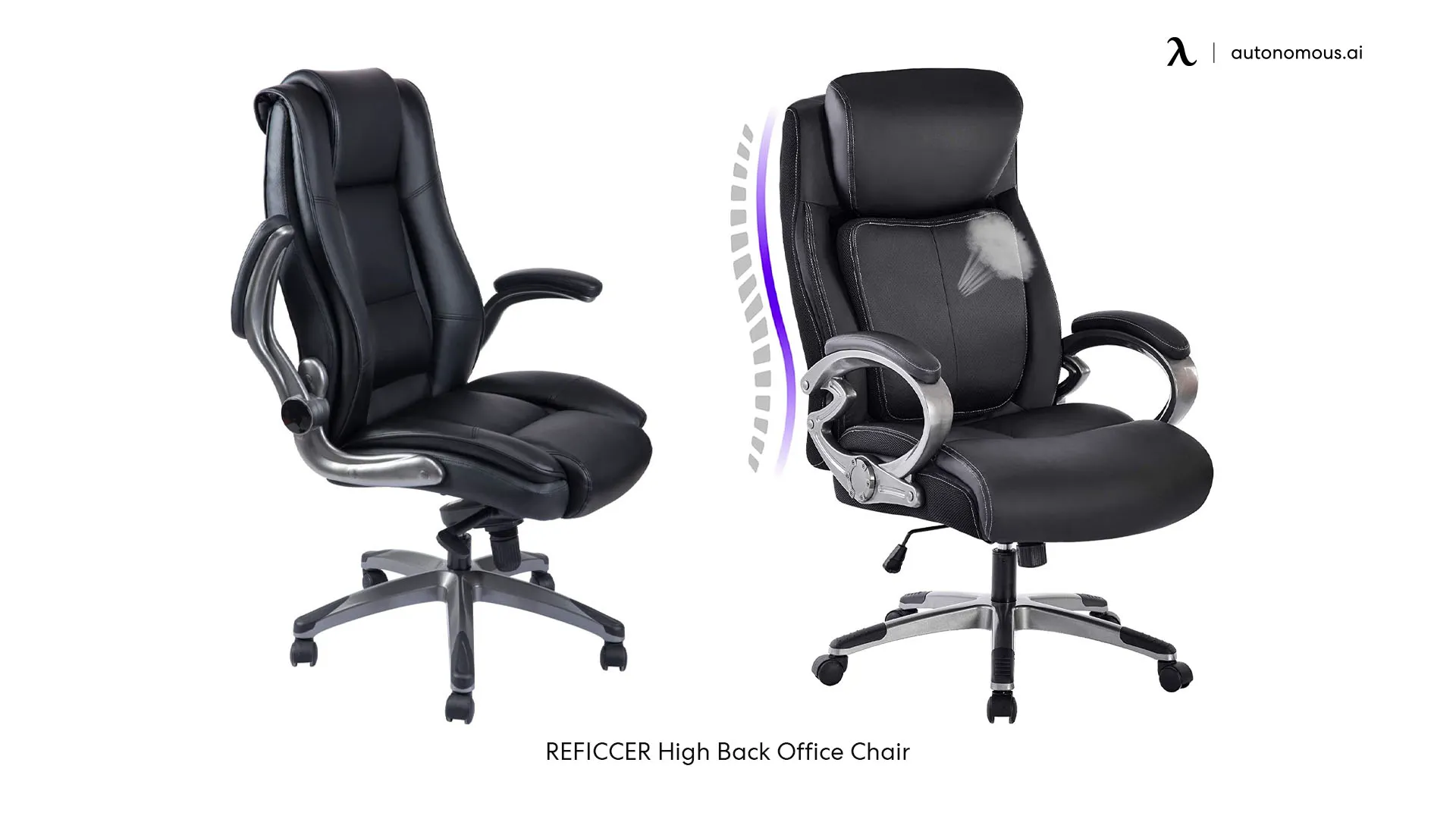 It's an option you cannot shy away from for big tall chairs with leather fabric. The chair has a weight capacity of 400 pounds with a larger backrest that shouts comfort. Another good thing about the chair is that it does not sag quickly. It gives a supportive yet comfortable seating experience. The chair is, however, expensive.
14. Sadie Tall and Big Office Chair
The Sadie ergonomic chair is designed for larger users. You'll find key features that accommodate big and tall people. It's heavy-duty, meaning it has a weight capacity of 350 pounds. The curved mesh backrest helps relieve back pain. Moreover, the backrest is contoured to follow the spine nicely. Plus, the adjustable lumbar support can be dialed back to fit the lower area that needs extra support. The cushion is comfortable, and you can sit for longer periods. However, the chair is quite expensive.
15. Anda Seat Kaiser II Gaming Chair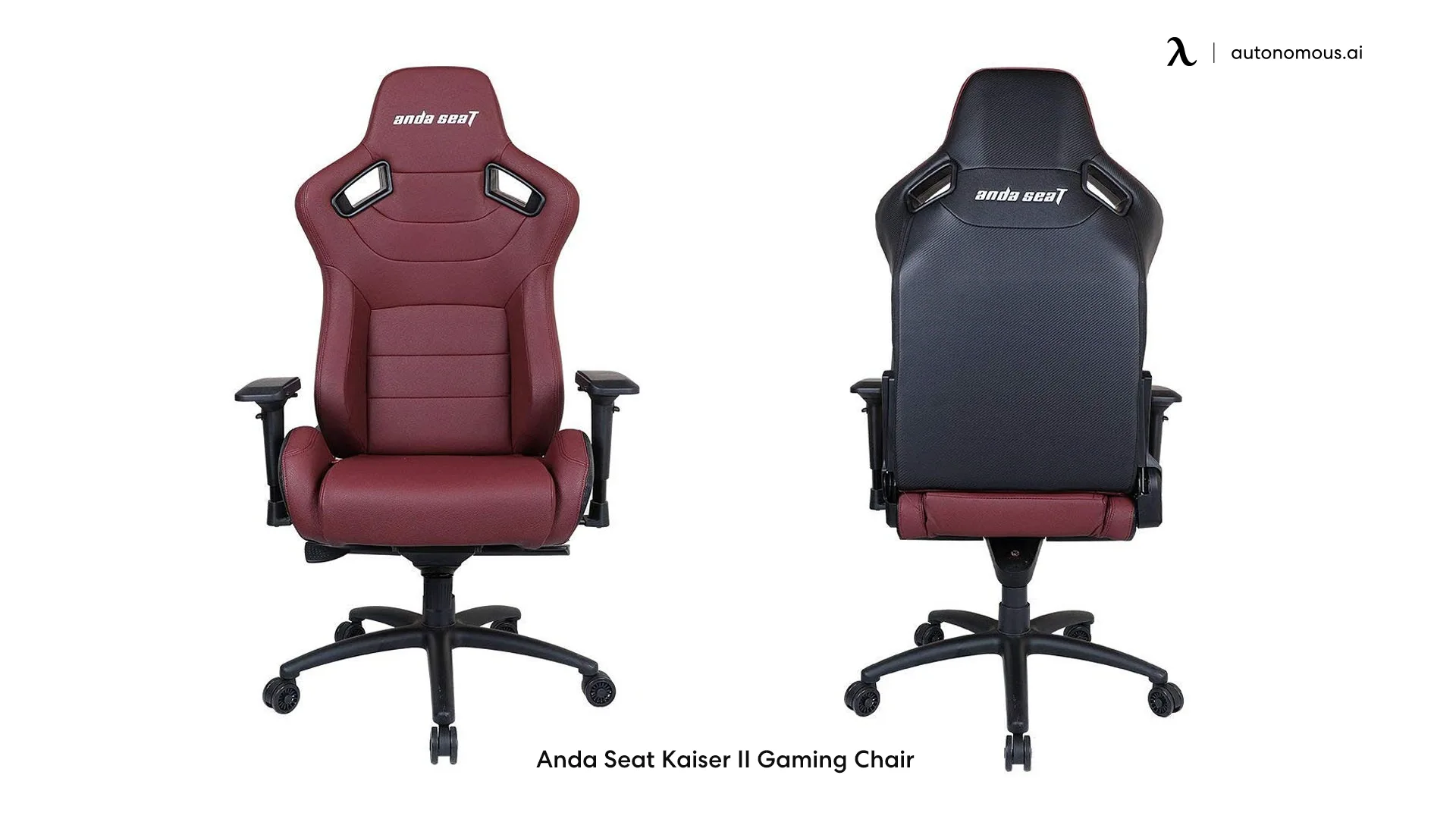 Larger gaming persons can go for this chair for the ultimate comfortable sitting experience. It's built for quality and durability. This chair has a stable base for stability and support, especially when the chair is in a reclining position. High-density cold foam will never depress or sag over time.
16. Komene Mesh Office Chair (Larger Model)
It's not the largest chair, but it can accommodate a weight capacity of 250 Ibs. The headrest is equally important for larger people who experience neck fatigue while sitting. Its neck rest is wide and can pivot in and out to conform to the curvature of your neck. The seat has other features that ensure lateral spacing for tall and big people.
17. Yamasoro Ergonomic High Back Chair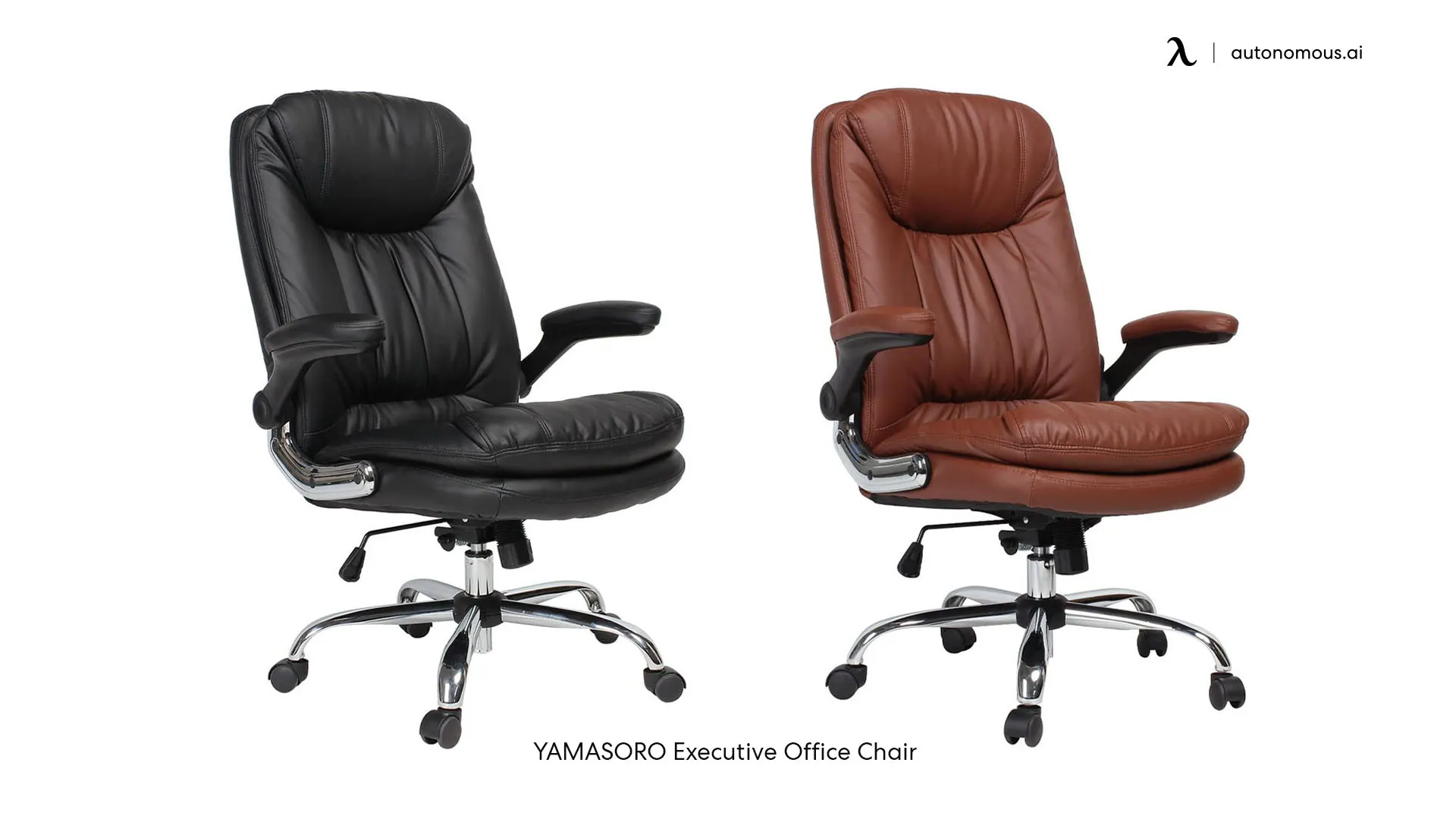 This Yamasoro ergonomic high back chair will give you a plush experience at an affordable price with a soft leather cushion and an ergonomic style. The leather is waterproof and won't fade. It has a soft foam fabric coupled with spring foam to give users the right amount of softness for comfort. Yamasoro has a reliable hydraulic piston for heavier people.
18. Flash Furniture Hercules Executive Reception Chair
It's designed to be a secondary chair for guests in your office. The chair is dependable as it's made out of a steel tubular frame and other reinforced components, which can withstand a weight of 500 pounds. This means it is suitable for guests who are on the larger side of the spectrum. It's made out of real leather despite its budget.
19. Intimate WM Heart
Intimate WM Heart has an appealing aesthetic to it. This chair is suitable for larger gamers and can withstand considerable weight. It can also function as an office chair. The chair has adequate back support to give users with lower back issues some relief. Moreover, the chair is affordable but has an awkward spacing in the middle of the back, which can seem as though the interaction there is clumsy.
20. Inbox Zero Executive Office Chair
Inbox zero chair is leaning more on style than function. If you're a taller person looking for an aesthetic office chair that would add style to your office, this chair can be a good option. The chair will never beat the ergonomic nature of autonomous chairs, but it's simple enough to make people relate to it. It has missing ergonomic features and comes in only a one-color option.
Bottom Line!
Being tall comes with advantages, but looking for suitable furniture for tall people can be a struggle. With the above 20 best office chairs for tall and big people, you'll be better positioned to make an informed decision. It'll help avoid that awkward look of your knees being flexed, and the larger portion of your thighs exposed past the edge of the front seat. Moreover, it will curb the effects of prolonged use of an improper chair on the body.
Hey, you have special pricing through your company.
Get exclusive rewards
for your first Autonomous blog subscription.
WRITTEN BYAutonomous
We build office products to help you work smarter.