Workplace Inspiration
2023 Color Trends of the Year for Home and Office

Autonomous
|
Jan 13, 2023
2,317 Views
Do you notice that certain colors in your small home office, home, or anywhere make you happier even when others make you feel drabber? Have you ever wondered why being in nature makes you feel your best but being in a big metropolis and in traffic makes you feel frustrated? Our environment greatly influences how we behave and feel at any given time. In this article, we will discuss the top 2023 color trends. 
Our surroundings' colors have a significant influence on how we feel and behave. It's known as color psychology. Similarly, well-considered color psychology informs suggestions for office color schemes or best color for home office. Therefore, when looking for the ideal color scheme for workplaces, you must identify the shade of color that is most appropriate for your company. Read this article further to learn all about home decor color trends 2023. 
What Does the Trend Mean?
A general tendency toward change, such as a way of acting, performing, or otherwise operating is developing and becoming more common. Nowadays color trends for homes and offices are rapidly changing, learn interior color trends 2023 in this article. 
Why is Color Psychology Important?
Color may have a considerable influence on our ability to convey meaning nonverbally, on our ability to set and maintain moods, and on our ability to make choices. Given that color alone influences 90% of rapid assessments, it's critical to understand what colors imply and the reactions they might provoke. 
Top 2023 Color Trends
1. Light Blue Color
Light blue is frequently linked to serenity and tranquility. Light blue promotes serenity in the office, and for workers whose jobs include a lot of math, finance, or accounting, blue may be a pleasant productivity color. From blue office chairs to blue walls, you may project professionalism and self-assurance. This color is on top of 2023 color trends. 
2. Black
For many years, this has been one of the typical workplace color schemes. Black workplaces are quite uncommon, and you are unlikely to come across one. Black has a tendency to shrink spaces, but it also emanates confidence and style. Black is also a hue of authority and domination, making it a good choice for executive and bosses' chambers. Black is one of the most popular home decor color trends 2023. 
3. Off White
Bright white may be too loud, especially given the lighting at your office, despite being very tidy and clean. The ideal hue and combination of white and cream are produced by beige or cream colors. This combination works wonders for creating serenity at work. It is one of the best 2023 color trends. 
4. Yellow
This is one of the newest color schemes for office design ideas. Due to its ability to draw attention, yellow is regarded as the memory color. This implies that incorporating certain yellow elements into your educational spaces will help your team retain what they have learned. 
Theoretically, new employees will retain more information if you use white paint to subtly add a touch of yellow behind the whiteboard inside the meeting room. Naturally, this results in more productivity. 
5. Orange
Orange pops might perk up your workers if they look to be lethargic and slow. Orange can brighten the day and may be seen in cushions, flowers, lights, and even a fruit dish on an end table. An orange accent wall is an alternative. Just watch out not to go overboard. This color is really trending for interior design ideas for the office . 
6. Green
Green is a representation of nature and is strongly linked to wealth. Green is frequently equated with money, and in certain respects, it is. The colors of balance, tranquility, and certainty are all related to green. If you work in the financial sector, green is a suitable color for your workspace. 
7. Teal
Here is one of the creative color schemes for offices. Since teal is a combination of blue and green, it may make any workspace more productive. It's important to avoid using one hue more than the others. Intensity and brightness are also essential for creating the desired effect. In a formal setting, like a local court, teal looks excellent. It has a little gray undertone and is a teal color. 
8. 2023 Color of The Year Feng Shui
The actual definition of Feng Shui is "wind and water," if you're interested. The ancient Chinese belief that a man's future is linked to the environment is symbolized by the 2023 color of the year feng shui, which is also known as the Chinese fortunate hue. Feng Shui color of the year will bring only good vibes.  
Why Follow Color Trends?
The use of modern color in the office environment can have a powerful impact on the productivity and morale of staff. Color is known to influence mood, create a sense of well-being, and even stimulate creativity. As such, following color trends in the workplace can be very beneficial. 
Firstly, following 2023 color trends in the office can create a more inviting and pleasant environment. A bright and uplifting color scheme can help to create a sense of energy and enthusiasm. It can also help to make the office more visually appealing and inviting, which can lead to increased motivation and productivity. 

Color trends can help to create a sense of unity and cohesion among staff. By using colors that are in line with the company's branding, it can help to create a sense of identity and belonging. This can help to foster a sense of camaraderie and team spirit, which can be beneficial for morale and productivity.

Following color trends in the office can help to create a sense of professionalism. By using colors that are in line with the company's branding and 2023 trends, it can help to create a sense of trust and respect among staff. This can help to create a more positive and productive work environment.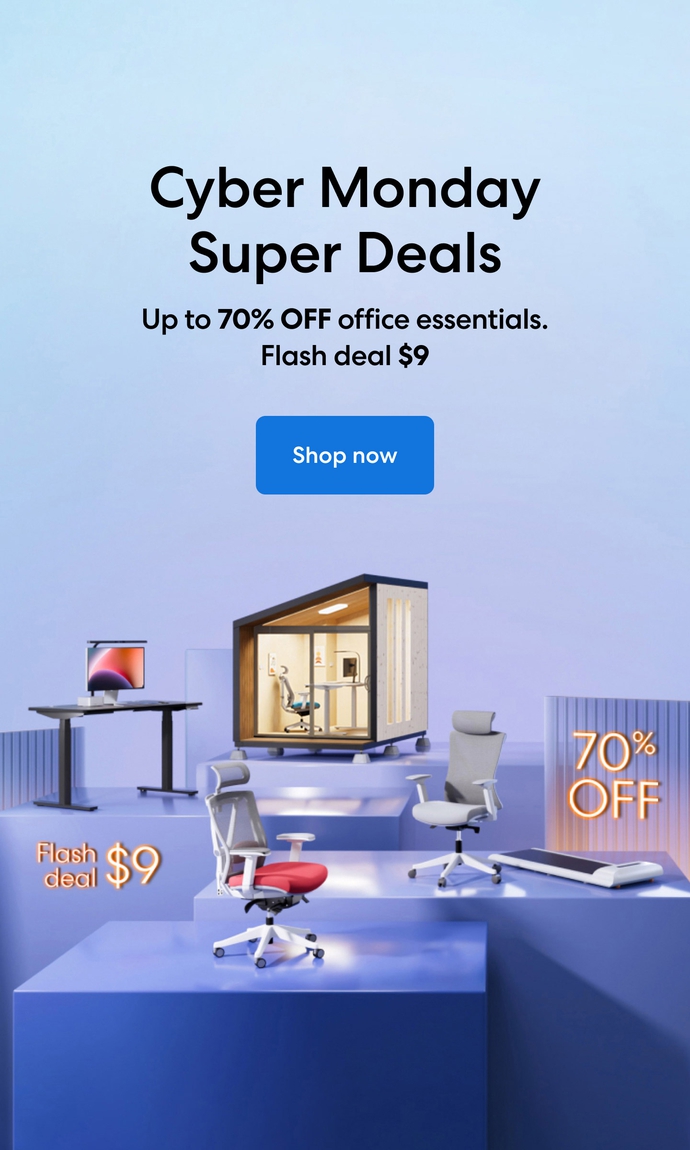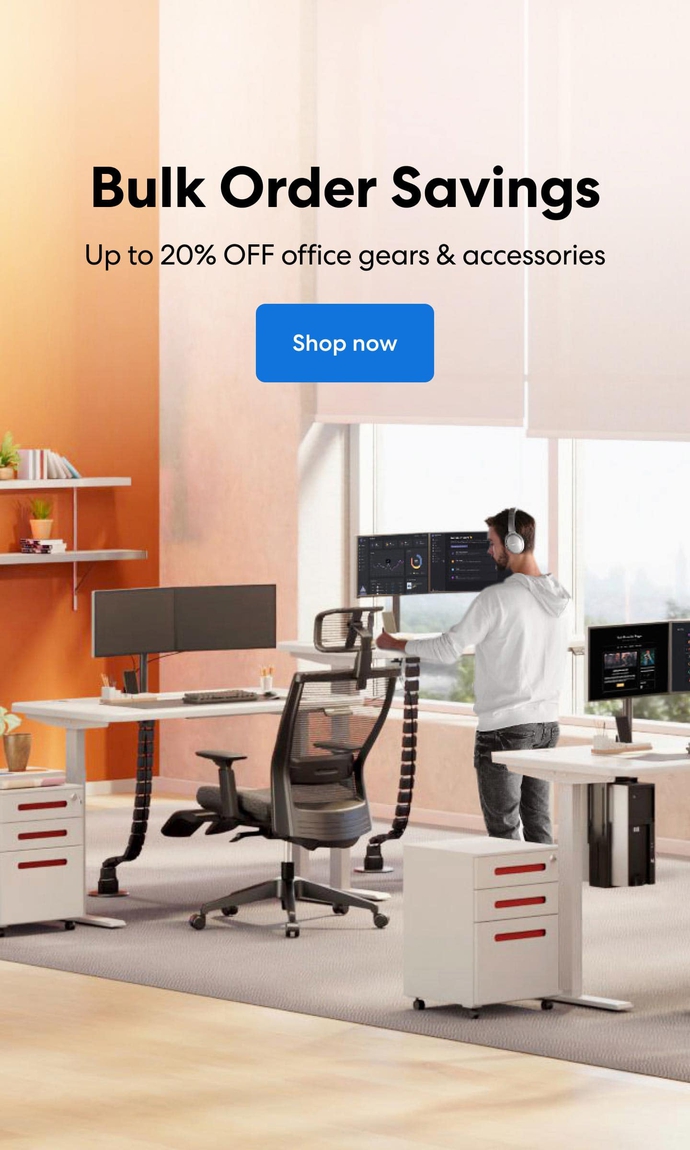 Subcribe newsletter and get $100 OFF.
Receive product updates, special offers, ergo tips, and inspiration form our team.