Workplace Inspiration
25 Great Dorm Room Ideas That Will Transform Your Study Corner

Autonomous
|
Aug 2, 2022
1,661 Views
Once you're in college, you need to find a way to turn your dorm room setup into a cozy space, as you will be spending most of your days in it. This task may look challenging at first, but with the right guidance and a spark of creativity, you can create wonderful things worthy of a Pinterest post. All you have to do is find the correct study room furniture and learn how to properly arrange it. 
That's why we created the following list with the top 25 dorm room ideas you can use this 2022 to transform your study corner and turn it into a place you will always enjoy.
Enjoy 25 Great Dorm Room Ideas
1. Keep a Standard Layout
The first thing on our list is deciding the best layout for your dorm room setup. This standard layout will allow you to prioritize personal space. It consists of pushing the beds against each wall and adding a room divider, such as a curtain or tension rod, as this will add a sense of privacy. 
2. Try an L-shaped Arrangement
This is another dorm decor idea for you. if you're not a fan of the standard layout, you can always switch things up and arrange the beds in an L-shape. This is fantastic if you share the room with a friend, as you will be able to do more activities together and arrange more furniture pieces in the room. 
3. Lift Your Bed for More Room
Have you ever dreamed of having a floating bed? You can now do that in your dorm room setup. This great dorm room idea will give you more space to use as additional storage or for anything else you can think of, such as a futon or a study area. 
4. Greet Visitors with a Welcome Mat
If you want your dorm room setup to be as welcoming as possible, we highly encourage you to set up a welcome mat in the hallway. You can even use your creativity and print your favorite fun quote from a TV show or movie, as this will set up the theme for your whole dorm room decor. 
5. Decorate the Door
It is common for college dorms to take door decorations very seriously, especially during holidays, as this will represent the personality of the people living in the dorm room. Therefore, decorating your door is the perfect opportunity to show your college spirit and have fun with your roommate. 
You can turn this into a fun DIY project that will help you create strong bonds with your roommate and get to know each other. 
6. Find Your Color Scheme
Most dorm room decors give off the same dull vibe, but you can spice things up by adding a fun color scheme to your room. However, please make sure to discuss this with your roommate, as it is likely that you will need to find a middle ground for your preferred aesthetics. 
You can either choose a neutral color that helps you relax after a long day of studying or hang up art and vibrant tapestries that show your personality. 
7. Take Advantage of Vertical Space
Dorm rooms are usually tiny, making it difficult for students to keep all their stuff in the right place. That's why it is smart to use hidden storage and vertical space, such as wall hooks and detachable shelves. 
8. Incorporate Cube Storage
This is a highly innovative and minimalist choice that you can put anywhere in your dorm room decor. You can put cube storage under your bed, in your wardrobe, etc. 
It is handy for storing anything you can think of, and it is also a fantastic way of adding a pop of color to your room without having to invest in posters or art pieces. 
9. Use a Rolling Cart
One piece of furniture that takes up the most space in a room is nightstands, so incorporating a rolling cart with all the essential items you need is a fantastic dorm room idea. You can move it around your room as you please and choose a color that blends in nicely with the whole aesthetic. 
It is also useful for keeping your most important elements at hand whenever you need them so that you don't have to search for them whenever you want to use them. 
10. Decorate with Window Curtains
Curtains can make any place look fantastic; they're simply pieces of fabric hanging from a stick. They can also cover the unappealing blinds that make your dorm look like a jail cell. You can even purchase blackout curtains to make your room much darker during the daytime. 
11. String Up Twinkle Lights
Something that all beautiful rooms have is a good lighting set. Luckily for you, you can use hundreds of lighting ideas, such as twinkle lights, unique lamps, and even LED lights, to give your room a gaming aesthetic. 
This tip is also helpful to light up the dark spots in your room and prevent your eyes from getting strained. 
12. Add Art to the Walls
This is another great dorm decor idea for you. Nothing brings more life to a room than an accent wall, so the best you can do is find the most suitable wall for creating your art piece and put up as many posters and pictures as you wish. You can create a huge collage of everything you love, and if you're feeling creative enough, you can set up a chalkboard to help you study. 
13. Use Mirrors to Decorate
Mirrors are usually underrated, but they can give a lot of dimension to a room, especially if you stick them to the walls. You can buy a floor-length mirror to check out your outfits every morning or a mirror with storage to keep all your studying accessories safe and organized. 
However, please make sure to place them strategically so that you can't easily break them. 
14. Bring in Plants
There's nothing better than becoming the parent of a plant, as it will give you a sense of responsibility to not let it die. You can choose from several colorful and bright house plants, which will provide you with many benefits, such as reducing the pollution in the air. 
If you're not a fan of taking care of plants, you can still purchase fake ones to give a little color to your room. 
15. Use Throw Pillows & Blankets
Throw pillows and blankets are incredibly comfortable, making your bed look much cozier and more colorful. Imagine returning to your dorm room after a long day of classes and being able to lay down and be embraced by all those pillows. It sounds fantastic, doesn't it? 
16. Create a Headboard
You can make your bed look much better by purchasing or creating a DIY headboard. We recommend you choose one with extra shelves that allow you to store important things, such as your phone, books, or even a small lamp. 
17. Put a Trunk at the End of Your Bed
If you want to maximize your storage space as much as possible, using a trunk is the best way to go, as you can throw in there all the things you don't use too often but still want to keep safe. These trunks can also be used for several purposes, such as a standing desk or an ergonomic chair, and they come in several styles to match your room's aesthetic.
18. Warm the Floor with Rugs
Tile floors can sometimes be extremely uncomfortable, especially during cold months, so adding a thick carpet is a fantastic dorm room idea to warm your feet. It is also a great and easy way of decorating your room with a statement piece that is useful and won't take too much space! 
19. Add Extra Seating
The chances are that if you're in college, you will eventually have guests in your dorm room decor, which is why you must be prepared for those late-night hangouts and add extra seating to your room. 
Depending on your taste, you can choose from several options, such as an ottoman, a regular college desk chair, or even a bean bag. Make sure to match your room's aesthetic and have fun with your friends! 
20. Maximize Your Desk Space with Decor
All students need a desk, and all desks will have several office elements and dorm essentials that may look out of place if they're not correctly coordinated. Therefore, you can turn your desk into a personal project and use all your imagination to decorate it with magnets, organizers, a whiteboard, and even a small lamp to light up your homework or books when you're studying late at night. 
21. Customize your Closet
Most dorm rooms will provide you with a closet or place to store your clothes, but it will usually be pretty basic. This doesn't have to be this way; you can keep all your items organized while still being as stylish as possible. 
If you don't have a door, you can hang up a curtain to hide all of your clothes. You can also find a shoe rack, a mirror to take advantage of the space, and a cute laundry basket to keep your dirty clothes out of sight and out of mind. 
22. Create a Kitchen
The chances are that you won't have a kitchen in your dorm room, but that doesn't mean you shouldn't. College students must keep all their kitchen essentials around. Therefore, you can get yourself a mini fridge, a coffee maker, and a microwave to make all your quick meals in a heartbeat. 
23. Peel and Stick Wallpaper
Most universities won't let you paint your walls, but that doesn't mean you should stick to the predetermined color. You can still use peel and stick wallpaper, as it is a colorful way of customizing your room without damaging the walls. It is also cheaper than regular wallpaper, which is a huge relief for your wallet. 
Another way of achieving this is by buying several rolls of washi tape to create fun designs on the walls and other boring furniture. Once you have to move out, you can simply remove it. 
24. Add Familiar Faces
Being away from home is tough for everyone, especially if you are highly attached to your family and friends, which is why it is a great dorm room idea to create a picture wall with all of the most incredible memories of your hometown. It doesn't have to be too large as long as it is meaningful to you, as it is supposed to keep you close to your loved ones. 
You have several ways of creating this photo wall. One of them is purchasing several photo frames and attaching them to the walls. You can also create a hanging gallery with several colorful strings and clips. However, the simplest option is to buy double-sided tape and stick the photos directly to the wall in a fun shape, such as a heart. 
25. Think Multifunctional
This is probably the best piece of advice we can give you, as you will be counting with a highly reduced space, so you will need to get rid of everything that isn't working for you. That's why we put so much emphasis on creating extra storage and putting stationery items in your cabinets and under the bed. 
In reduced spaces, it is easy to become claustrophobic due to how messy they can get, but it doesn't have to be that way, and if you follow this guide of dorm room organization ideas, you will have the neatest dorm room ever. 
Bottom Line
Moving out to college is a huge step in anyone's life, as you'll be entering a whole new phase as an adult. However, adulting also means being organized and feeling comfortable in your own space, and after reading this fantastic guide, you now know all the tips and tricks needed to have an amazing dorm room. 
Still, you can check out this desk setup for college students and all of our fantastic deals by simply going to our catalog and searching for your desired smart office gadgets.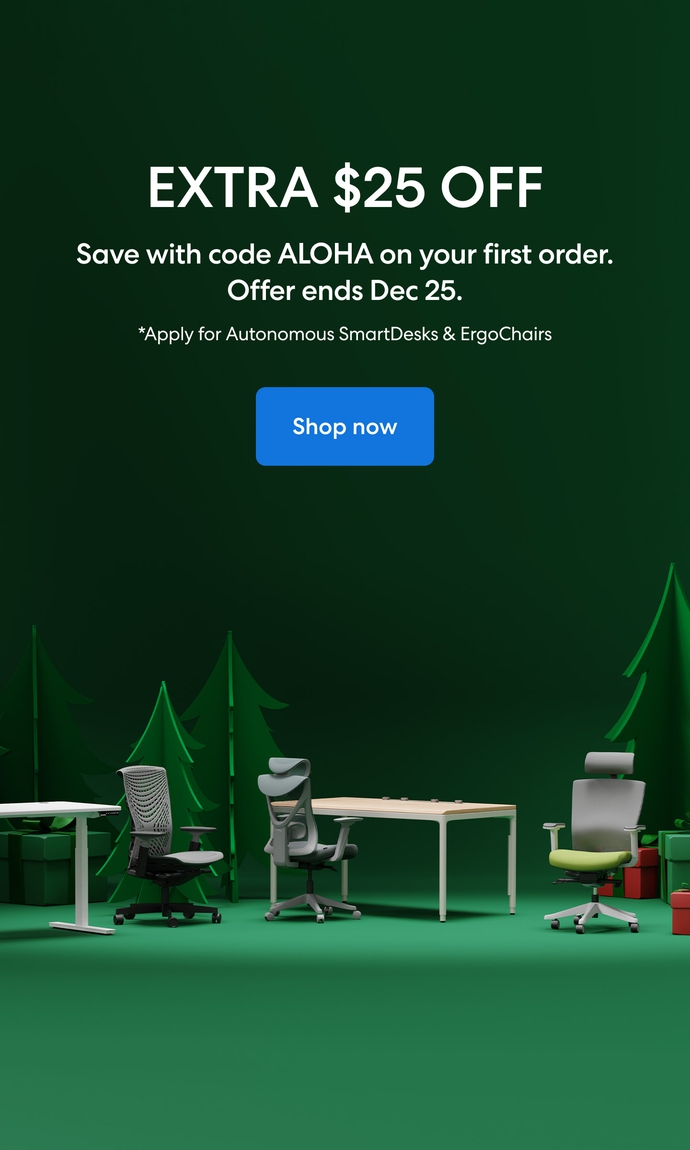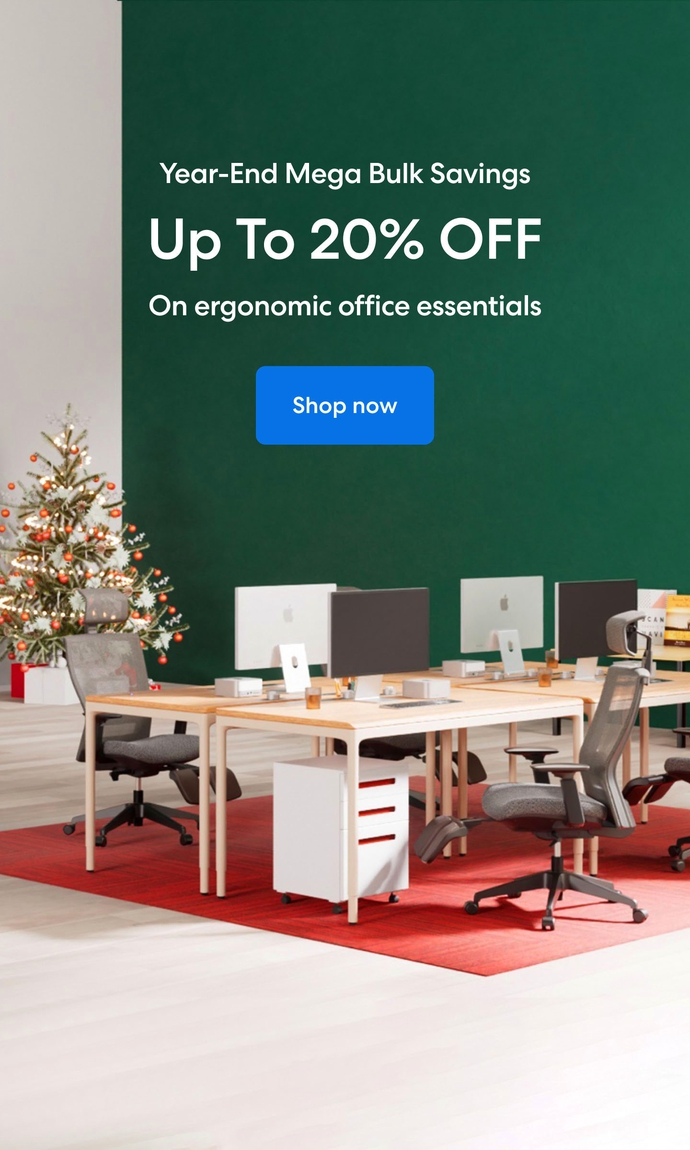 Subcribe newsletter and get $100 OFF.
Receive product updates, special offers, ergo tips, and inspiration form our team.