Workplace Inspiration
25 Modern Farmhouse Office Ideas to Help You Work in Coziness

Autonomous
|
Feb 7, 2023
741 Views
There is nothing like abundant natural lighting and a functional workspace to inspire you to get quality work done in your farmhouse home office. Your productivity will increase, and you'll accomplish more when you have a well-planned home office, whether you're reading emails, working on a project, or doing simple tasks. 
Below, you'll find a selection of farmhouse home office designs that are all filled with character and great design. These rooms, which range from specialized office spaces to those that double as a home library or mudroom, will give you the modern farmhouse office ideas you need to design the office of your dreams.
25 Modern Farmhouse Office Ideas You'll Love
1. Hidden Vintage Office
Many people do not have a separate area in their home that they can use as their exclusive modern farmhouse office. That doesn't mean you can't take advantage of everything working from home has to offer. This design incorporates a tiny hidden workspace that is suitable for small spaces. The curtains also look amazing in place of a door. 
If necessary, this is a great technique to hide the space. The desk's design has a lovely vintage feel to it that makes it stand out when it isn't being used. 
2. Built-In Desk Area
This adjustable height desk has narrow file storage slots and built-in shelving. A few flooring-grade oak planks that have been salvaged serve as the basis for the desktop. The ergonomic chair comes from Autonomous.
3. Multicolor Home Office
Many of you might like to add some vibrant colors to your modern farmhouse home office space. In fact, for those looking for a more creative workspace, this design can be among the best modern farmhouse office ideas. The vivid and strong colors let your design stand out the moment you walk into the room. 
Additionally, no single color is used. It works better when you desperately need a more relaxed office setting to finish your creative work because the multi-color approach makes things far more lively and cheerful. 
4. Office in the Laundry Room
This area was changed into a drop-off area and home management area as part of a house restoration project in Georgia that involved an old corner laundry room and hallway. The floor tile is by Ceramic Technic, the countertop is made by Premier Surfaces, and the cabinetry is by Bell Cabinetry and Design. 
5. Bold and Bright Modern Farmhouse Office Makeover
Sometimes, having a spacious, well-lit workspace at home can help all that work go more smoothly and stress-free. The brightness in this instance comes more from the lack of color than from anything overpowering. Whether or not the area has natural lighting, using white throughout the space is a great way to add a sense of lightness. 
From there, the wall art, the chairs, and other objects make it simple to add some accent colors. If you have the room and need more space, think about choosing an l-shaped desk or squeezing two together as this gives you plenty of space not only to work on but also to further decorate. 
6. Small Golden Desk Accessories
Sometimes, all you need to personalize your modern farmhouse home office without going overboard are a few basic desk accessories. Look at this dazzling golden flamingo for instance. Despite having a bold look, it doesn't fully take over the desk due to its size. 
Instead, it aims to inject a little bit of fun and personality into the workplace. In this way, you can avoid spending all your time in one area of your home buried in stress and work.
7. Upstairs Home Office
This spacious home office has cupboards, open shelves, and a window seat with beautiful views of the countryside. Being productive in this stunning place all day long is made simple with these comfortable furnishings. 
8. Desk Under Windows
Large movable windows with stunning lake views are also found in this home office. This space includes a built-in desk, custom white cabinetry, and dark hardwood flooring. 
9. Unique Ceiling Light
Simple light sources are a distinctive way to decorate your home office without adding too much. Natural light is ideal, but when it's unavailable or simply not wanted, adding great lighting to the office is the next best thing. This hanging lamp is perfect for people who prefer ceiling lighting or who want to free up some space on the floor or desks. 
While staying out of sight, it does a fantastic job of lighting the entire space in a way that is most helpful to you and your work. If you want your lamp to be more than just a source of light, this is a great option as it comes in all sorts of colors and patterns.
10. Modern Farmhouse Office with a Library
This charming farmhouse-style home office has a vaulted ceiling and a lovely Capiz shell globe lighting. The focal point of this room is a 10-by-10-foot window wall. Its tall bookshelves are decorated with books and extras, and access is given by a ladder. 
11. Whitewashed Entryway – a Modern Farmhouse Office Décor
Create an inviting entranceway full of farmhouse-inspired elements, like a shiplap, whitewashed home furniture, and galvanized planters, to give your guests a taste of what's to come. 
12. Wall of Clocks
Do you ever find yourself needing to know the time in a foreign country or city? Perhaps, this has something to do with upcoming appointments or meetings with clients. You can easily glance up and see the time in various countries, saving you the effort of having to guess or do extra research. This amazing time zone clock art will ensure that you always know what time it is in your client's country. 
13. Wall Art
Many of you will find that adding office wall décor to fill up those vast, empty spaces is the ideal way to decorate your home office. When you do this, consider the contrast in your office. If your wall is a strong color, some art with subtle color splashes as opposed to big, colorful pieces can work better for your modern farmhouse office décor. 
This prevents something from being overpowered or pushed aside by something else, which could easily divert your attention from your work.
14. Storage Space
Anyone who works from home will quickly understand the significance of storage and not only for small objects. Whether you use those large items for business or just for decoration, you often need places to store them. This wall storage is appropriate in any situation. 
Books on the shelf, some pieces of art that might inspire you as you work, or even some family photos, can all be easily set up. Such a layout gives you limitless options for what you want to put on each shelf, making it a good project to take on for any office space where you work close to the wall. 
15. Linen and Wicker Blend
If your room is on the smaller side, make it look bigger by using light-colored furniture, drapes, and fabrics. A coffee table made of a wicker basket and a jute rug with a basket weave can be used to balance the linen.
16. DIY a Desk for Two
The beautiful thing about modern interiors is that they can be quite restricted and simple, which makes them very DIY friendly. Here, a simple piece of wood is positioned on top of filing cabinets to create a unique workstation that works in any setting. 
If you need to cram a compact standing desk into a tight space or make a workspace for two people, this is a great solution.
17. Embrace with Storage
The best places to work from home are not just bright and friendly but also highly functional. Try to imitate what you like about your employer's office environment (or your preferred upscale corporate campus) at home. Here, several modern filing cabinets provide the ideal level of hidden storage. 
18. Bring Back Wallpaper
It's time to give wallpaper another shot if you associate it with your grandma's kitchen. Without adding many more accessories or furniture, a bold graphic wallpaper is a terrific way to create an accent wall and enhance visual interest in your modern farmhouse office. Consider removable wallpaper for the least amount of work and mess. 
19. Add a Funky Accent
A modern office design is usually simple and free of unnecessary accents or embellishments, but that doesn't make it boring. Look for one-of-a-kind furniture for your home office, such as these bookshelves, that can add some personality and unexpected charm. You will be spending a lot of time in that space if you work from home, so why not make it one you enjoy being in?
20. Carve out a Corner
The sleek and diverse elements of this boho office décor idea are everything we love, but we can't get over that huge wicker chair in the corner. It doesn't only give the workplace a fun factor, but it also offers a great perk for those occasions when you need to switch things up and work from a new location. 
An accent chair can be a terrific addition to your office because studies have shown that moving around throughout the day can increase productivity. 
21. Take Advantage of Natural Light
Choose the room with the most natural light if you're considering turning one of your home's spare rooms into a home office. Natural light not only expands and opens up a space, but it also boosts productivity and prevents people from getting tired at 3 o'clock in the afternoon. 
Don't you have enough natural light in your house? Think about switching to natural lighting options instead of your standard light bulbs.
22. Choose Gray
Sticking with a neutral or cool gray throughout the space is another excellent monochromatic color scheme approach. Gray is a soothing color that can ease anxiety or stress, making it ideal for an office—especially during those frustratingly long Zoom sessions. Add white or black accents to your modern farmhouse office for a very modern and chic effect. 
23. Fit Furniture to Your Space
You probably won't have space for an enormous corner desk in a small modern farmhouse office, but that doesn't mean you can't create a WFH-friendly workspace. If space is at a premium, choose a desk that offers exactly the amount of workspace you need, nothing more.
Unless you frequently work on other projects at your desk, having space for a laptop is usually enough. 
24. Add Open Shelving
Open shelving is a fantastic option for a home office, even though you might be hesitant to use it in the kitchen. A floating shelf can give your office a unique look and feel, and it can enhance visual appeal without taking up too much space. 
Furthermore, a few floating shelves can be easily made by hand, but if you want to cover a whole wall, you might want to hire a handyman to do it properly. 
25. Get the Perfect Desk Lamp
Every desk needs adequate lighting, but in a modern office setting, you might want to avoid overly large tabletop light fixtures. Instead, look for directional lighting in small-profile lights, so you can adjust the lighting for any task at hand. These are some great farmhouse office décor ideas to liven up your space.
Conclusion
Given how many of us work from home or bring our job home, it's crucial to designate a specific area for this. The best cubicle décor ideas don't only make your space better, but they can also add a little more of your personality to make it less boring. 
There are simple ways to liven up your modern farmhouse office without overwhelming yourself or creating distractions. Lighting, wall art, and even some smaller decorative things placed around the desk or an additional table in the space can be used as some of the best farmhouse office décor ideas.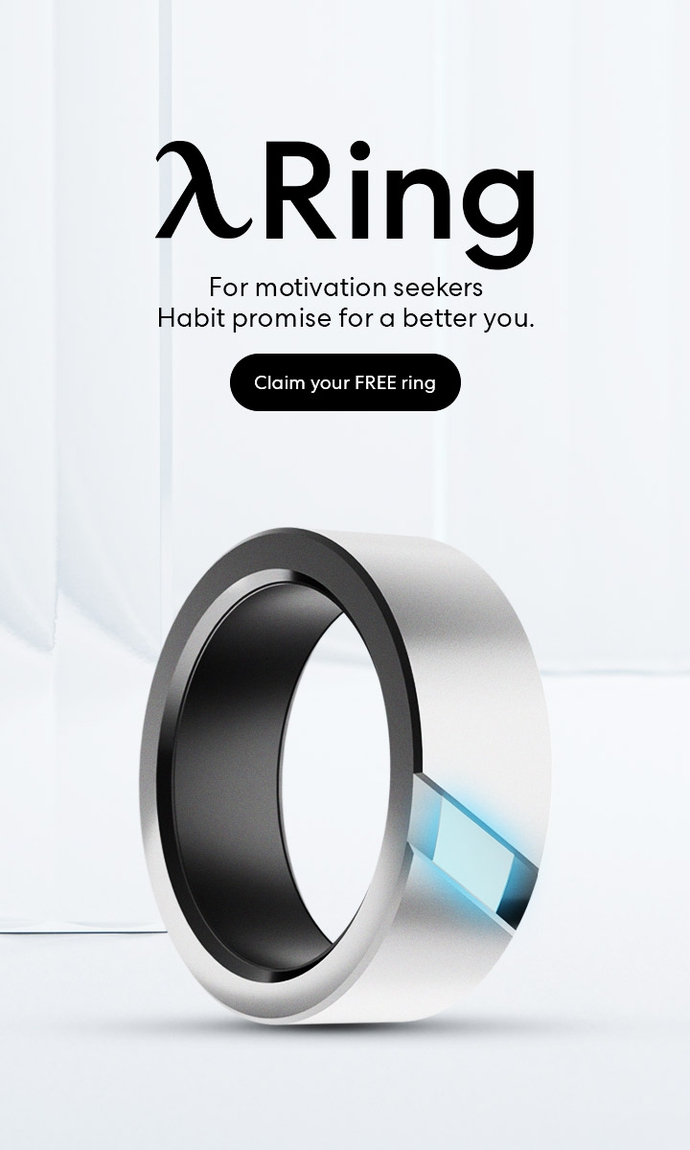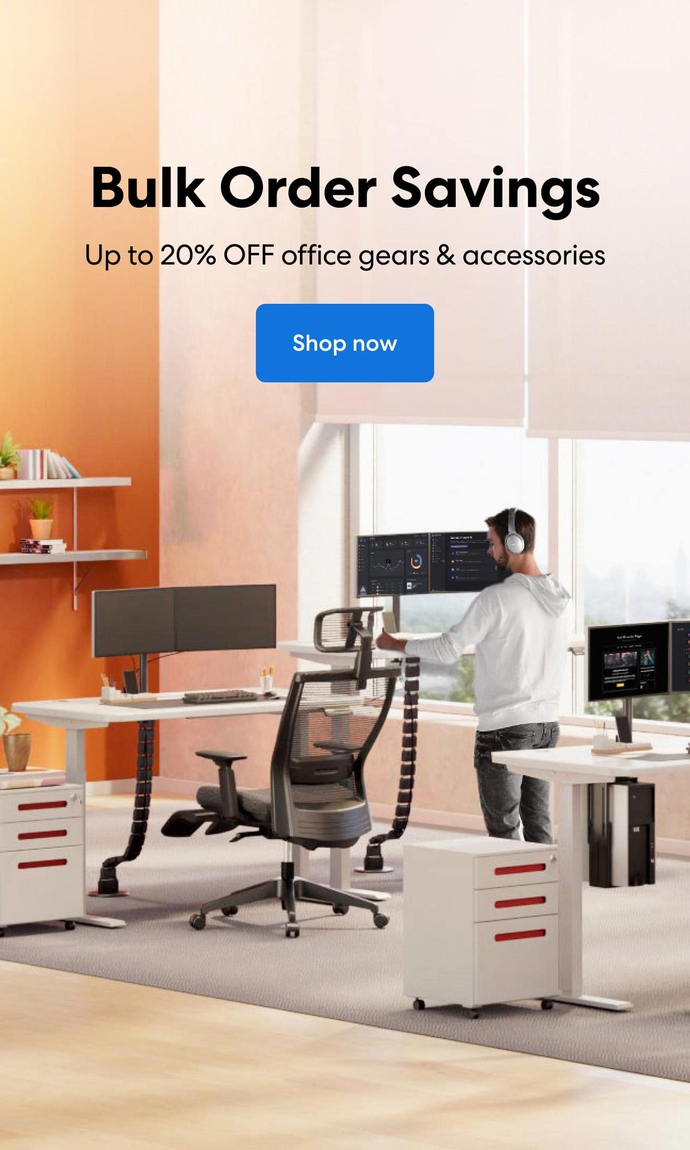 Subcribe newsletter and get $100 OFF.
Receive product updates, special offers, ergo tips, and inspiration form our team.