Working from home has become incredibly prominent in today's world. Although most people like to reserve a determined space at home to work comfortably throughout the day, it's also common for people to set up an external room for more privacy and convenience. Plus, having a room outside the home can mimic "commuting" and can help you separate your personal life from your work life. One of the many ideas that people have been using include privacy pods and work tents.
This time, we'll talk about how convenient a portable work tent can be for certain users. These work tents can help you create an external workplace where you can easily take care of your obligations without compromising your personal space. At the end of your work day, you can store it and go about your day.
How good can a work tent be? Is it a good choice? Let's explore together a few ideas you can take into account for this outdoor workspace.
What Is An Office Tent?
An office tent is a "freestanding" area where you can limit the distractions of the rest of the world while also having all the space and resources you need to go about your responsibilities throughout the day. As mentioned, it can help you separate your work area from your personal space, allowing you to maintain a better work-life balance with ease.
An office tent is similar to a privacy pod, as both options are external spaces within a home. However, a heavy-duty work tent is a cost-effective choice that can help you set up a nice workstation outside your house if an office pod is outside your current budget.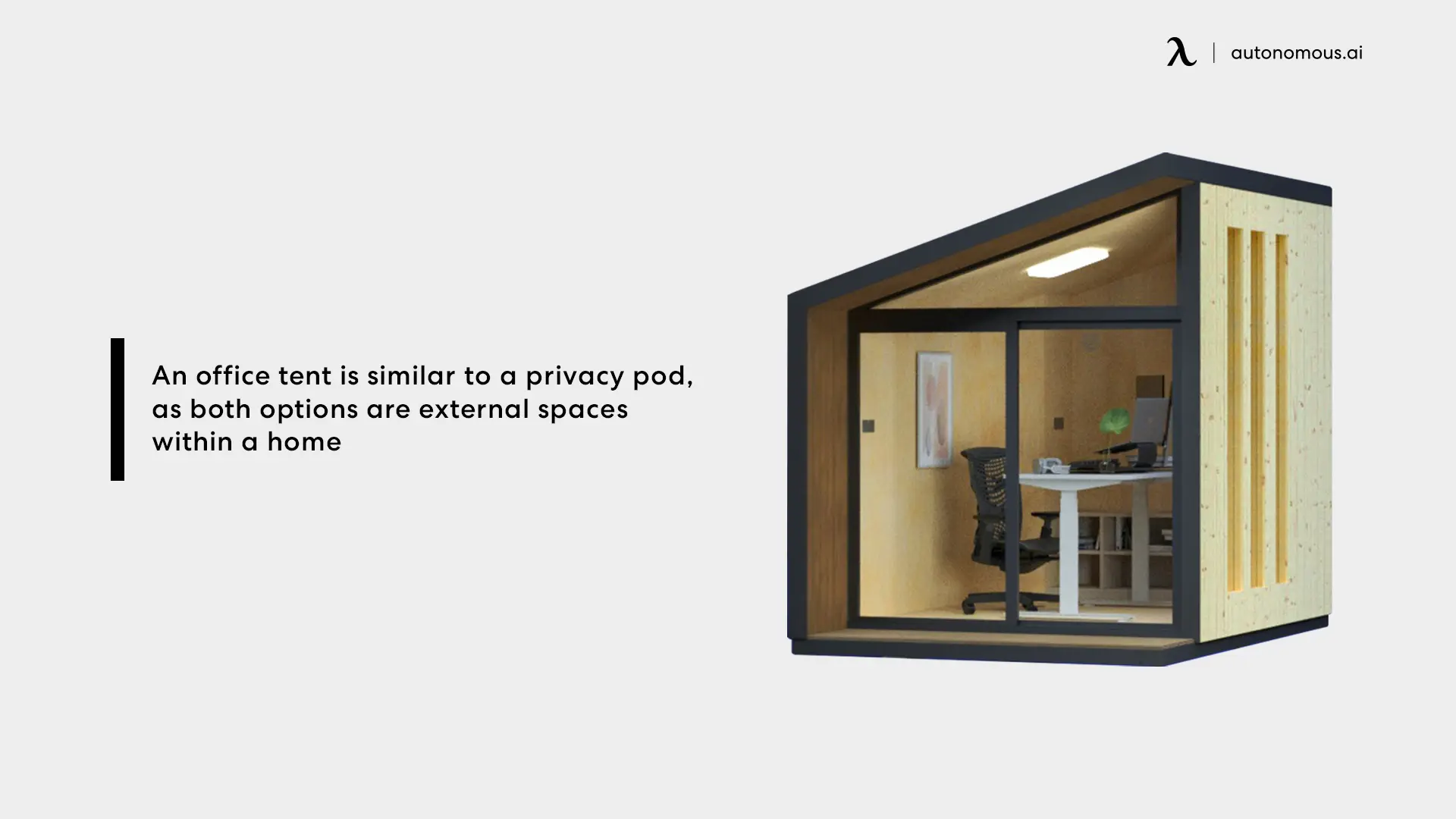 Pros And Cons Of An Office Tent
A portable work tent has several benefits for most people. However, there are a few things you should take into account if you would like to get one to build an external work area at home. Here we describe the pros and cons you should consider before getting an office tent.
Benefits
It's versatile

: Whether you like a desking or lounge setting, an office tent has just about the space you need to set up a comfortable workstation with the very basics.

It's flexible

: You can easily move your tent from one place to another within a few minutes, as it's really lightweight and doesn't require any special processes to be built.

It's comfortable

: An outdoor work tent has enough air flow and allows plenty of natural light inside your space, allowing you to take full advantage of the wonders that mother nature has for you.

It's cost-saving

: Work tents are not really expensive. You can easily set up one at home at a relatively affordable price. You'll easily be able to get a comfortable workspace without necessarily spending too much money.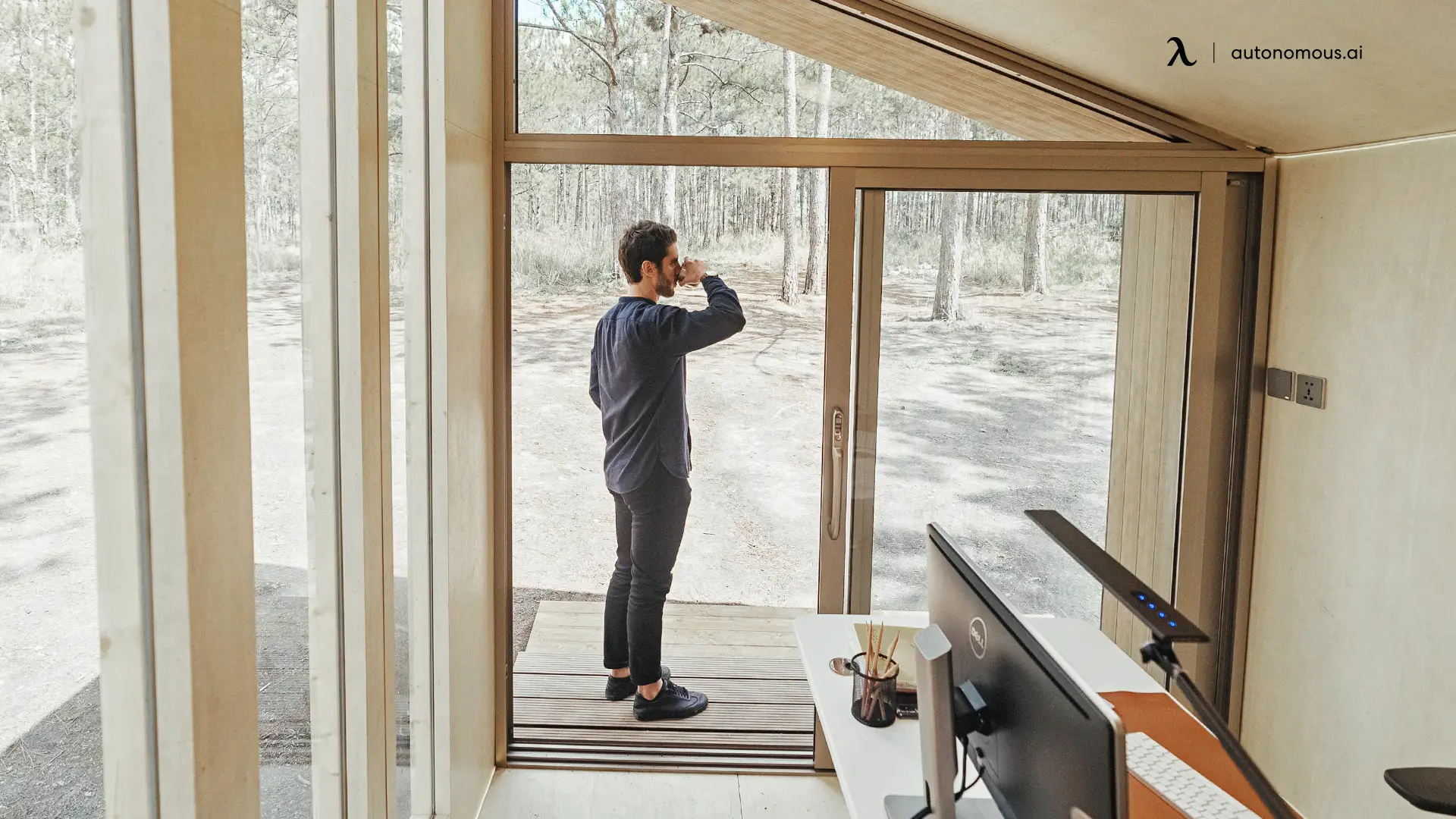 Drawbacks
It's very basic

: It doesn't allow you to have direct access to electricity and only provides you with the "space" you need for your workstation.

It doesn't offer good protection

: And it may not be the best option to keep yourself fresh during the hottest days of the week. You have to think of a strategic area to place it to avoid environmental factors from affecting you.

Not many features

: Unlike office pods that work like a functional room outside your house, an office tent is a very basic area where you rely on your accessories and your abilities as a space planner to go about your day.
3 Affordable Work Tent Ideas For Your Outdoor Office Space
There are tons of ideas for a prefab studio shed out there that you may want to take into account for your new workstation. Some people like to purchase work tents specifically for this purpose, while others take advantage of existing tents to set up a nice work area. Here's what you can take into account for this purpose:
1.  Take advantage of natural light
A small office garden shed typically allows as much natural light in as possible, and the same can be said about work tents. Natural light has tons of benefits for the human body and mind. Thus, you can leave your work tent open so you can take advantage of the solar power to boost your productivity and improve your focus.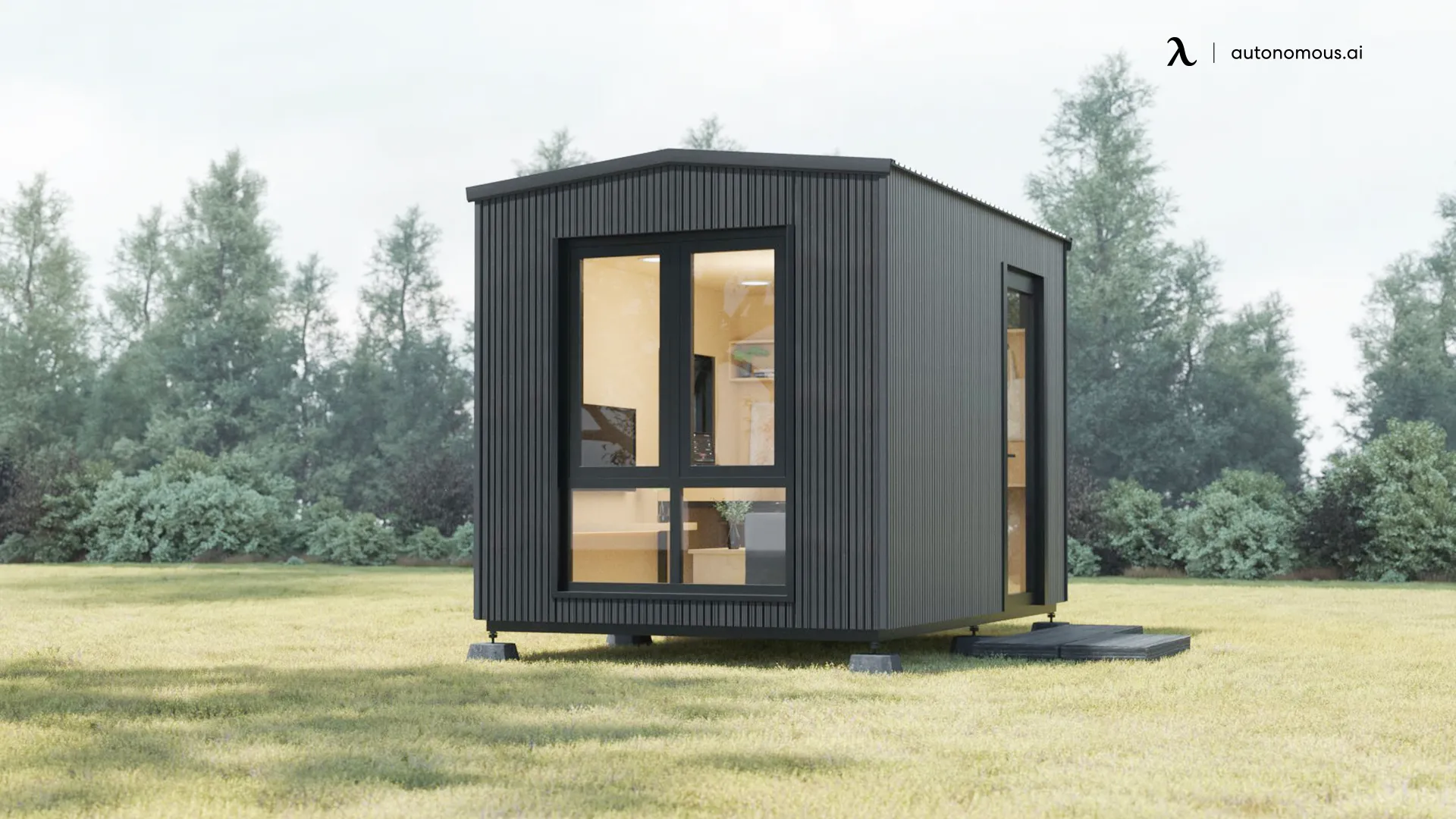 2.  Keep it minimalistic
If you want to save some money, you can try minimalism. This design trend takes advantage of neutral colors while giving priority to the essentials. Since work tents are quite small, you should only keep the things you'll need to work to avoid excesses and set up a nice work area with little to no disturbances.
3. Make it flexible
A prefab backyard studio has enough space for you to keep all your furniture around. However, if you're using a work tent, it's important to make sure that you include comfortable pieces of furniture that can be easily packed away once you're finished with your work day. For instance, a folding chair or perhaps a small desk can make it very easy for you to set up and pack away your work tent when you finish. These pieces of furniture are very affordable!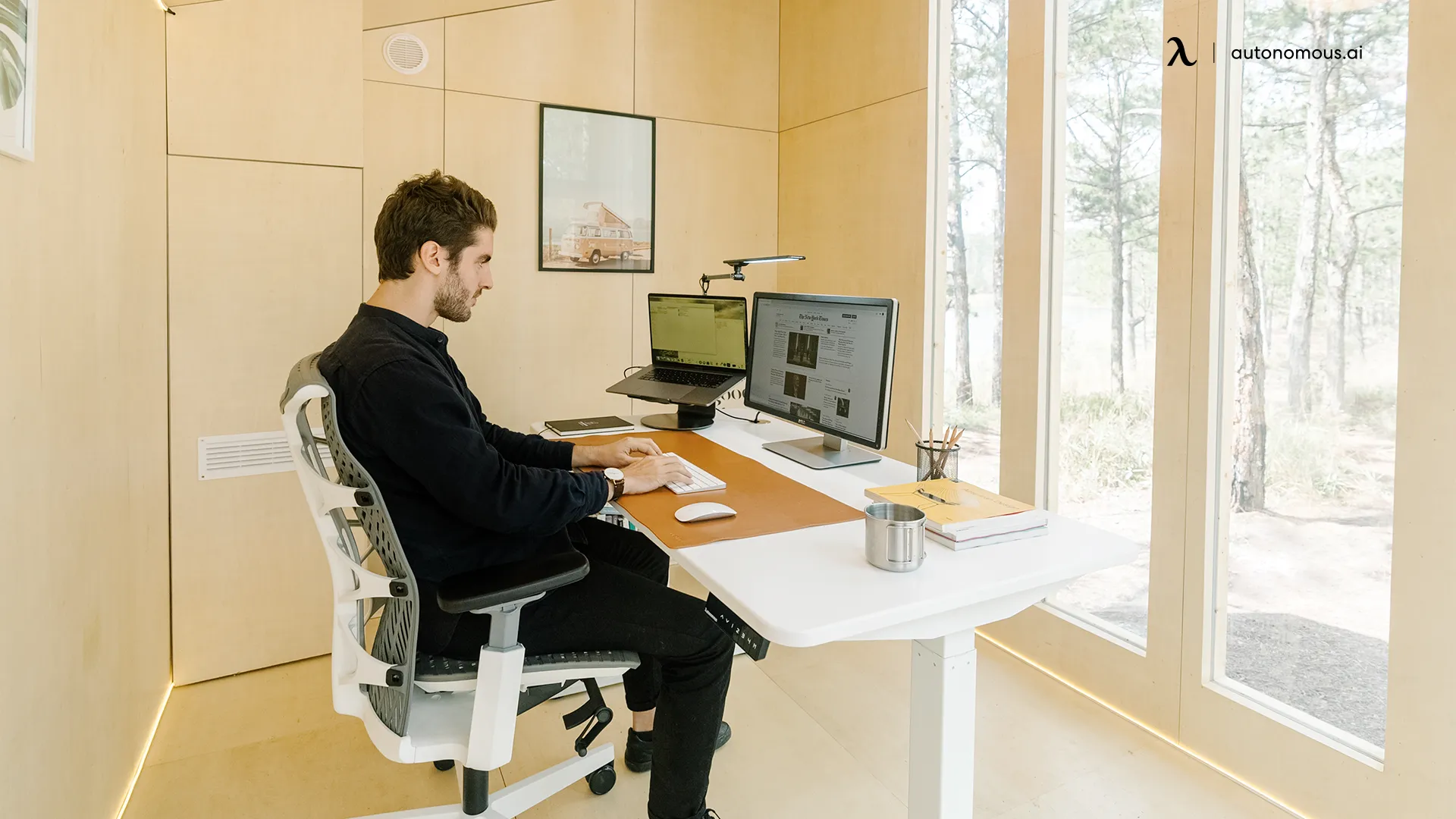 Alternatives To Work Tents: Wood Sheds
Work tents are an affordable option if you want to set up an external workstation at home. However, if you don't want to compromise your comfort and dislike the idea of moving your stuff constantly to be able to work, then maybe you could be better with a modern backyard shed. A wood shed works as an extension of your home, allowing you to work comfortably and isolate yourself from the rest of the world while you're working.
Construction work tents can be an excellent cost-effective option to regular office pods, but they may not be able to provide you with enough privacy to focus on your responsibilities. Therefore, it's highly recommendable to take into account a prefab ADU if you're thinking of setting up an external space at home to prevent external distractions from bugging you while you're working.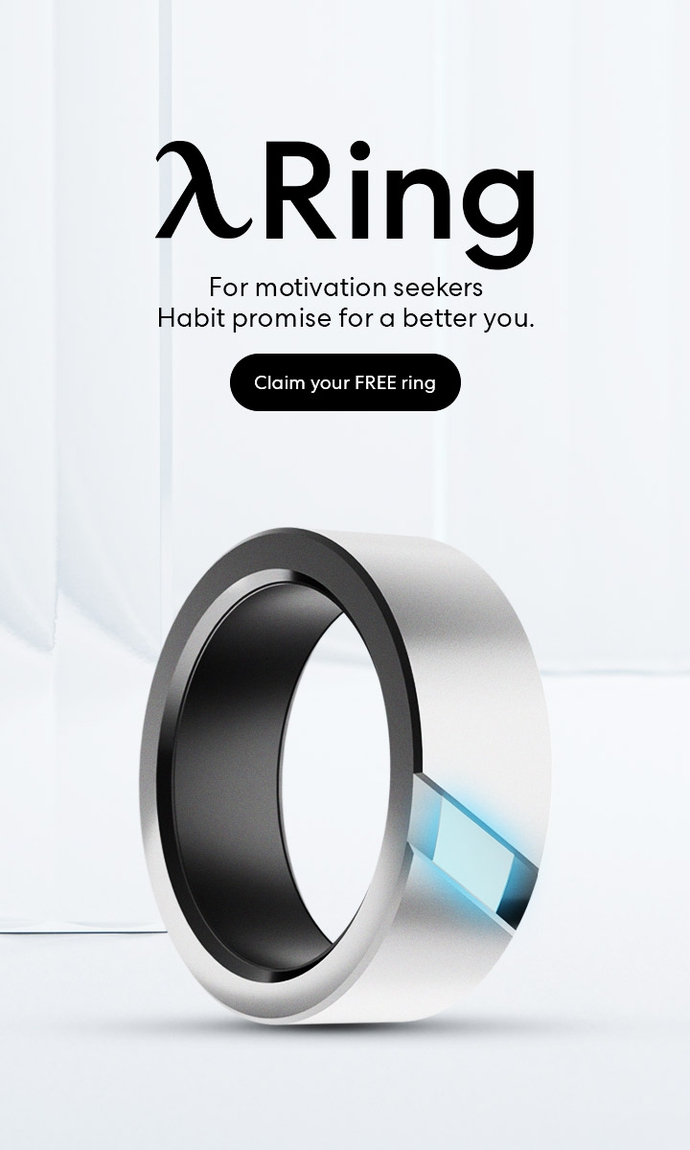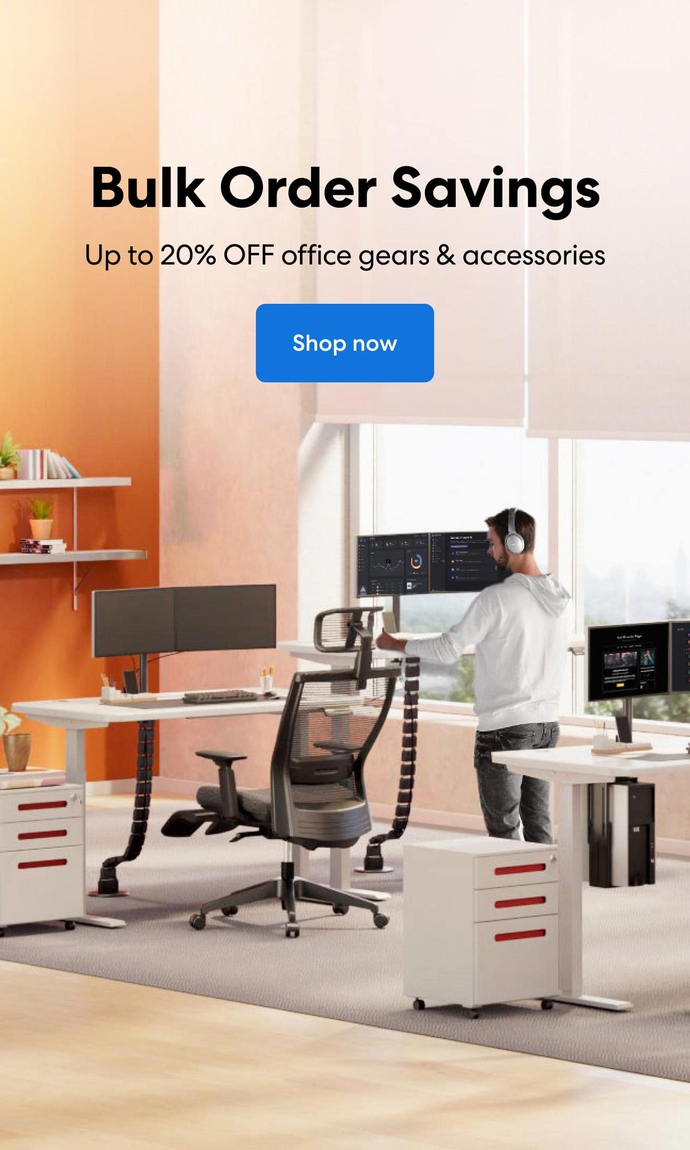 Subcribe newsletter and get $100 OFF.
Receive product updates, special offers, ergo tips, and inspiration form our team.