Whether it is your partner, father, or coworker, sometimes finding gifts for men can be rather difficult. However, we've come here to help you find the best Christmas tech gift for all men in your life. That's why we gathered the following list of +30 best Christmas gifts for men. Please keep reading to learn more about it.
31 Awesome Christmas Gifts for Men This Holiday
1. TREBLAB X3 Pro - True Wireless Earbuds with Ear Hooks
With its 11mm drivers, the X3 Pro wireless exercise earbuds deliver crisp sound and rich bass to enjoy yourself while working out. You may continue jogging by pairing the X3 Pro Bluetooth headphones and earbuds with any device within a 33-foot range. With its no-slip ear hooks, the X3 Pro wireless sweatproof headphones fit snugly around your ear while moving. 
2. TREBLAB HD77 Wireless Bluetooth Speaker with TWS Dual Pairing
This is a great Christmas gift for men. If you want an unrivaled listening experience, the HD77 Bluetooth speaker has DualBass dual subwoofers and 25W of clear 360° HD Sound. Don't be deceived by this waterproof Bluetooth speaker's stunning appearance and friendly ambient LEDs. It is perfect for outdoor activities, such as hiking and working out. 
3. TREBLAB Z2 - Over Ear Workout Headphones
Our top wireless exercise headphones have high-performance speakers and Advanced Sound 2.0 Technology. They are composed of premium, ultra-soft materials that are incredibly comfortable and adapt to the contours of your ears for a perfect fit. In order to help you concentrate, our exclusive T-Quiet active noise-canceling technology cuts out distracting outside noises. 
4. TREBLAB HD-Max - Big Loud Bluetooth Speaker
Getting a Bluetooth speaker is such a great men's Christmas gift idea. The TREBLAB HD-Max is a powerful Bluetooth speaker with a powerful bass. Both indoor and outdoor use is possible with the 50W speakers. Moreover, the HD-Max is a foldable Bluetooth speaker that doubles as a power bank with its USB Type-C connectivity and pass-through charging. Stay connected by using the 20H playback time and rapid charging time. 
5. TREBLAB FX100 Portable Bluetooth Speaker
This new model of the TREBLAB FX100 is certified to be shockproof, dust-proof, and waterproof. You may party without concern for accidental drops and splashes. Increase the volume, unwind, and enjoy authentic 360° surround sound, booming bass, and crystalline highs inside and outside. 
6. TREBLAB HD7 - Mini Portable Wireless Bluetooth Speaker
If you want an epic music experience as your men's Christmas gift idea, our newest waterproof Bluetooth speakers offer 12 Watts of rich surround sound and DualBass twin subwoofers. Due to its shockproof construction, the HD7 is compact enough to put into a handbag or a backpack. Outdoor sports or a bike trip will undoubtedly become more enjoyable due to its 25 hours of runtime and the most recent Bluetooth 4.2 technology.
7. Lamp Depot 3D WiFi Holographic Projector: LED Display
This great 3D holograph lamp allows you to customize anything you wish to display through it. It is commonly used in shopping malls and other commercial environments. However, it can create beautiful visuals in any living room or bedroom, making it an ideal gift option for anyone. 
8. TREBLAB Turonic F1 Pro - True Wireless Earbuds
You won't have to worry about headphones falling out or having a poor connection to a device if you choose the new Turonic F1 Pro headphones. They fit comfortably and firmly in your ear because of their premium materials, low weight, and flexible ear hook. Music and exercise no longer have to be mutually exclusive. You can run, ride a motorbike, or perform any other activity using Turonic F1 Pro while focused and having fun. 
9. WalkingPad Foldable Walking Treadmill C2
The ideal home treadmill for men's Xmas gifts is the WalkingPad C2. When the weather is terrible, the air quality is awful, or you don't feel like going to the gym, the WalkingPad C2 might help you feel less guilty about staying home. It doesn't matter where you live or how big your house is, you can fold the little treadmill and store it under the sofa or bed.
10. TREBLAB X1 - True Wireless Earbuds with IPX4
These are awesome Christmas gifts for guys with outstanding call, stereo, and audio quality that deliver crystal-clear sound. Enjoy true wireless earbuds with a microphone with a low-latency gaming mode and four ENC microphones. 
11. Autonomous SmartDesk Pro
The Autonomous SmartDesk Pro is an appropriate Christmas gift for your boss with beast-mode setups. This is because the enhanced lifting column of the SmartDesk Pro is strong enough to hold all of your office equipment and more. 
In addition, the Pro will support your heaviest equipment for years on end, thanks to our newest dual-motor steel frame. Finally, the UL, BIFMA, and EMC have evaluated it to prove its strength and safety. 
12. Autonomous Ultra Wide LED Desk Lamp
The Ultra Wide LED Desk Lamp, which has a 31.5-inch LED strip mounted on a flexible 35-inch stem, can illuminate your desk. In order to accommodate any time of day, you can choose between four different light temperatures. 
Find the perfect Christmas gift for your coworker by purchasing this lamp. With four different light temperatures, this extra-wide lamp delivers a wide glow; it can be adjusted to be bright for special projects or dimmed for regular usage when you want an even light across your entire desk. 
13. Autonomous AvoChair
The AvoChair is an ergonomic office chair that is stylish and practical, which is absolutely a perfect Christmas gift for guys. Its simple, flowing lines were meticulously designed with health in mind and are inspired by nature. 
Additionally, the airy elastomeric mesh back of the Avochair provides lots of relaxation and spinal support. The idea behind its design was to eliminate sharp edges, leading to a smooth waterfall-style roll-off at the front. 
14. TREBLAB Turonic GM5 Massage Gun - Deep Tissue Massager
You can get immediate muscular relief by using a G5 massage gun. It can reach painful regions 11 mm deep into your skin, enhance blood flow, and help you relax. This is one of the best Christmas gift ideas for him ever.
15. Lumicharge Magnetic Wireless Charger & LED Light
This LED charging light is safe and dependable. In order to save your battery equipment from overcharge damage, it employs a built-in smart chip. Moreover, to guarantee safe and reliable charging, the bottom of the wireless phone charger features a heat sink design. 
16. Lamp Depot Magnetic Levitation Lamp: Floating Moon
With this levitating Moon lamp, you may decorate your house with the splendor of the solar system. This 3D-printed LED light uses magnetic levitation technology to float and spin independently above the supplied base. Each lamp has touch sensor controls and three different lighting settings, so you can choose the ideal illumination for your site and admire the captivating motion of this tiny moon hanging in the air.
17. WalkingPad Foldable Walk-Run Treadmill R2
Never allow bad weather to keep you from exercising. Utilizing the portable WalkingPad R2 treadmill at home will improve your overall working out experience, allowing you to watch television and do many more things while training. Furthermore, because of its foldable form, you may store it in a corner or beneath a sofa in your home or office. 
When the weather isn't on your side, you can exercise without going to the gym, thanks to the WalkingPad R2's walking and running modes. 
18. Airthereal Light Therapy Lamp: UV-free LED
It doesn't matter the time of year or the weather. The Light Therapy Lamp can provide up to 10,000 lux of LED light to help you feel happier, more productive, and in control of your circadian cycle. This is such a meaningful Christmas gift idea for him.
19. KERDOM Comfy Swivel Task Chair
This ergonomic chair offers proper lumbar support and four support points for your body. The KERDOM task chair is a comfy swivel chair with rollerblade wheels, comfortable, breathable mesh work chair with a headrest and high back, and a home computer chair with 3D adjustable armrests. 
20. Autonomous Filing Cabinet
This Christmas gift for men features large drawers with locks to keep things secure and are perfect for storing personal devices, documents, and paperwork.
It is made of extremely thin cold-rolled steel plates that have been finished to prevent corrosion. Moreover, it can be moved from beneath your desk because extremely durable locking wheels support it. 
21. FinerCrafts Monitor Arm
The FinerCrafts monitor arm can greatly expand your workspace, which supports your displays. It is simple to raise and lower and can freely revolve through 360 degrees. The installation and assembly will only take a few minutes, making it a hassle-free option. 
22. Graphic Image Two-sided Leather Laptop Desk Mat
With this exquisitely made Italian Leather Laptop Desk Mat, you can add warmth and flair to your workstation. It is made by hand from silky leather and colored on both sides to match your décor. However, the border of this desk mat is painted in bright colors. 
23. Lamp Depot RGB Corner Lamp: Remote Control
A stunningly designed, space-saving light from Lamp Depot, the Corner Lamp fits wonderfully in the corners of any space you can think of. This RGB lamp has integrated soft-white LEDs that will give you hours of personalized lighting. Its high-end design will drastically change your room without taking it over since it has high-quality metal finishes and a weighted rubber bottom to guarantee a safe installation. 
24. The Ooni-Karu Outdoor Pizza Oven
If the person you want to surprise enjoys pizza, this Christmas gift for men will make a lasting impression on him. This premium oven bakes fantastic pizza in only one minute. Moreover, with the Ooni Gas Burner adapter, you may use gas for cooking.
25. The Solo Stove Bonfire Fire Pit 2.0
You can get your loved one the Solo Stove Bonfire Fire Pit 2.0, which he can quickly put together and use to have a fun time relaxing outside. This men's Xmas gift has a loyal following of users who love its simplicity and easy-to-use features. Moreover, the Bonfire Pit doesn't produce smoke, so he won't need to clean up the ash after he's done using it.
26. Keurig K-Elite Coffee Maker
There's nothing better than knowing your loved one is preparing coffee from the finest coffee maker in the market. This premium men's Xmas gift has several intriguing features, including adjustable brew strength, a controller for making iced coffee, and five cup sizes.
27. Apple Watch Series 8
The popularity and improvements of the Series 7 model are upgraded in the Apple Watch Series 8. It's a wonderful present for those who are always busy and on the go. 
28. JBL Flip 6
Help your loved one fill his space with exquisite music far superior to what you would hear on more affordable smart speakers. This men's Xmas gift offers the best possible performance, a waterproof casing, extraordinary battery life, and fantastic, room-filling music. This variant supports USB-C rapid charging and is available in various colors.
29. Crowd Cow Box
With a Crowd Cow subscription, your loved one may choose from a wide variety of premium beef, chicken, and seafood each month through the delectable meat delivery service. All the beef we tested from this food delivery service was of excellent quality and tasted extremely juicy. 
30. Potensic T25
The Potensic T25 is the best and most affordable drone on the market and is a great way to learn to fly without spending much money. High-quality drones are typically rather expensive. By buying this, you will still get a great 1080p camera, useful qualities such as hovering, a respectable battery life, and a tracking function.
31. Parachute Classic Turkish Cotton Bathrobe
With the luxurious Classic Turkish Cotton Robe from Parachute, which is now at the top of everyone's wish list, he will feel like he's at a five-star hotel. This Christmas gift for men is warm and made of incredibly soft cotton.
Bottom Line
Now that you've reached the end of this handy shopping guide, you're certainly ready to purchase the best Christmas gift for all men in your life. However, if you're still unsure, please check out our catalog to learn more about the fantastic deals we have in store for you.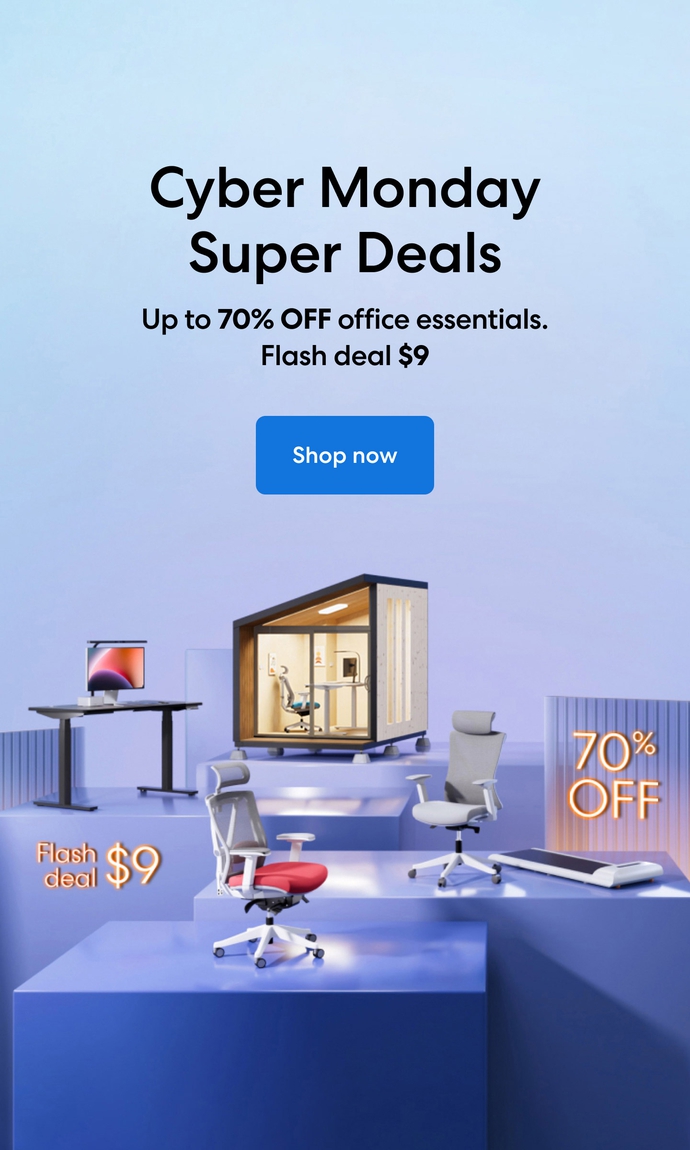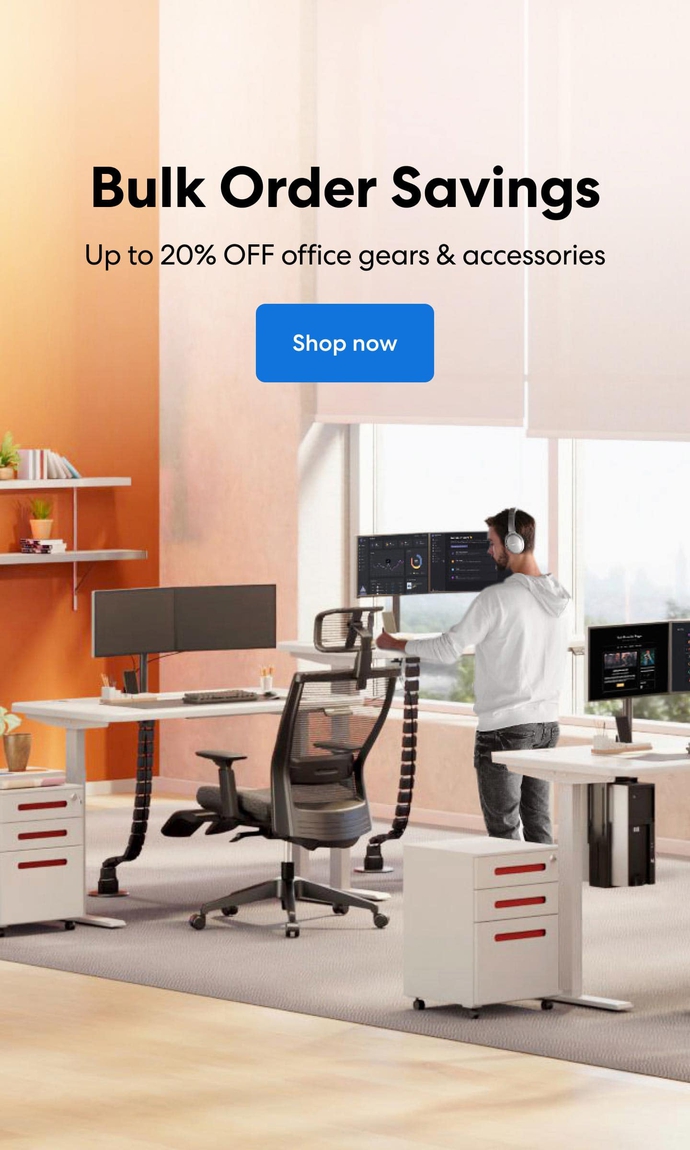 Subcribe newsletter and get $100 OFF.
Receive product updates, special offers, ergo tips, and inspiration form our team.