Smart Products
30 Fun and Essential Smartphone Accessories at the Best Price

Autonomous
|
Aug 12, 2022
1,194 Views
Modern smartphones are, without a doubt, quite awesome. Both iPhone and Android devices have excellent hardware and operating systems that offer millions of fantastic apps and games. Thus, these days, you receive a wonderful deal when you get a new smartphone. However, cellphones are only a platform that can be improved with cool add-ons. While some accessories are made specifically for certain smartphones, others work with almost all mobile devices. Therefore, we're going to look at the 30 best smartphone accessories you can buy in 2022.
30 Essential Smartphone Accessories You Should Have
1. Moshi Otto Q Wireless Charging Pad
The market for wireless charging smartphone accessories is expanding as rapid wireless charging becomes available on an increasing number of devices. However, most of these wireless chargers have a simple style that prioritizes functionality over aesthetics. There are a few exceptions, such as the Moshi Otto Q, which offers the wireless charging market a fashionable design in addition to functionality.
Essentially, the Moshi Otto Q wireless charging pad doesn't look like a traditional wireless charger. It doesn't resemble a typical wireless charger, the Moshi Otto Q. The Moshi will effortlessly fit in with your current furniture because of its highly attractive style. In fact, you might not even recognize it as a wireless charger at first glance. We must conclude that it looks quite upscale and opulent. Moshi claims that the design was influenced by the Danish furniture style. 
2. Moshi iVisor AG Anti-glare Screen Protector for iPhone Accessories
A matte, iVisor AG anti-glare screen protector covers the entire screen of your iPhone and offers total edge-to-edge protection. iVisor's proprietary technology makes it easier to install than other screen protectors and is guaranteed to be bubble-free throughout. 
3. Moshi Dulcia Earbuds with Mic
Moshi is a firm that focuses more on design than earphones, but because we were happy with the performance of the Moshi Vortex Pro, we decided to check out its less-priced sister. The attractive Moshi Dulcia earbuds with mic ($64.95 direct) maintains the emphasis on high-mid-range purity while providing a reasonable amount of bass response without going overboard.
4. Moshi Avanti On-ear Headphones
These $200 Avanti headphones from Moshi are all about rich, extremely detailed sound — the kind you didn't even realize was present in the music you've heard hundreds of times on your computer or TV speakers or with cheaper earphones or earbuds.
The Moshi Avanti on-ear headphones are excellent. They work with almost all Apple devices as well as a handful of Samsung, Sony, and HTC devices, they are comfortable and sound terrific in most listening scenarios. If your level of listening enjoyment is average, Avanti headphones will more than satisfy you. 
5. Moshi Porto Q 5K Portable Battery with Built-in Wireless Charger
A fabric material covers the Porto Q 5K. When using the wireless charging feature, a complementing rubber ring located on top of the power bank keeps your smartphone in place. This stops the phone from being knocked off the pack and onto the floor by notifications and other vibrations.
The Moshi Porto Q 5K portable battery has two USB ports: one USB-A port for charging an external device and one USB-C port for charging the battery pack only. Although the USB-A port can charge devices at up to 12W, neither the Pixel 3 XL nor the Samsung Galaxy S9 can be charged quickly. 
6. Moshi USB-C Digital Audio Adapter
You can use standard headphones to listen to music coming from your device's USB-C port while simultaneously charging it with Moshi's USB-C Digital Audio Adapter with Charging. A built-in digital-to-analog converter (DAC) can improve your music by supporting high-resolution audio signals with an output of 24-bit/96 kHz, making it perfect for audiophile libraries or premium streaming services like Spotify, Tidal, Deezer, Onkyo, and others.
Your headphones' quality is improved by a Class G amplifier for a richer, more immersive audio experience. 
7. Moshi Sette Q dual wireless charging pad 15W EPP
Using the Moshi Sette Q dual wireless charging pad, you can concurrently charge your Qi-enabled smartphones and earphones. Two 15-watt Qi-certified EPP wireless charging modules are included with this wireless charger for quick wireless charging. Additionally, by removing the charging wires that clutter up your desk and bedside, this device lessens clutter and is a must-have for smartphone accessories.
The Sette Q is attractive, and thanks to its lovely fabric exterior and plush texture, it fits in beautifully in any space. It's a wireless charger for an iPhone, as well as a wireless charger for an Android.
8. Travel-size Chargers
Nowadays, practically everyone purchases portable chargers or power banks because no matter how much battery power your smartphone has, it is never enough. 
The Anker PowerCore 20100mAh ($45.99) has three ports: two USB ports, one of which supports Qualcomm's Quick Charge 3.0 technology, and a USB Type-C port, so it can charge almost all of your devices. 
9. Car Mounts
You need a car mount if you regularly use your smartphone to navigate in your car. If you want to secure your device to the dashboard or windscreen of your vehicle, we advise that you purchase Maxboost DuraHold ($11.99). Additionally available is WizGear's magnetic car mount holder ($9.49), which mounts to the air vent of your vehicle. 
10.  Lens Attachments for Cameras
This is one of the necessary mobile phone accessories for you. Most modern smartphones have excellent cameras, and while they produce decent images, what if you wanted to boost their performance even further? You could always purchase a lens attachment for your camera. 
Moment provides wide-angle, telephoto (58mm), macro, fisheye, and anamorphic lenses, making it the best of the bunch. They work as Apple and Samsung smartphone accessories.
11.  Gimbals
Essentially, for people who wish to record professional-quality videos on their smartphones, gimbals have turned into a necessary device for smartphone accessories. Even on phones without OIS, gimbals let you shoot incredibly steady movies. Simply said, gimbals are a need if you want to produce extremely stable movies for vlogging or other uses. 
12.  USB OTG Flash Drives
There are numerous uses for the Android smartphone's USB OTG function, which has been around for a while. Having said that, it is particularly useful if your smartphone has a limited amount of internal storage. 
You can get the SanDisk Ultra USB Type-C version (beginning at $8.99) for a USB Type-C OTG flash drive. The Samsung 2-in-1 64 GB USB OTG flash drive costs $19.99 and is available in USB-A and USB Type-C versions. 
If you're looking for iPhone accessories, you are aware that USB OTG is not supported. However, SanDisk provides their iXpand Flash Drive, which is compatible with iOS devices and starts at $19.99. 
13.  Smartwatches
Since they can be used for so many different things, smartwatches have become a must-have for mobile phone accessories. You can control your notifications, take calls, interact with voice assistants by asking queries, and more. That is not all, though. Now, smartwatches function as both medical instruments and fitness trackers. 
14.  Gaming Controllers
There are some games that can be played more effectively using a controller even if the majority of those found on the App Store or Play Store are made for touchscreens. When played with a controller or virtual reality, emulator games are a lot of fun. 
It is offered in two versions: Nimbus ($65) for iOS, macOS, and Apple TV, and Stratus Duo ($36.98) for Android and Windows. The controller includes a variety of features and has a design that is reminiscent of the Xbox controller. A phone holder, adjustable triggers, and more are included in these smartphone accessories. 
15. Skins
Although not all smartphones are attractive —some just look too plain— you can always install a custom skin on your device to improve its appearance. SlickWraps, Dbrand, or Gadgetshieldz are three options for customizing a skin for a device. 
Simply visit their websites to change the textures and materials used to create the look of the back, front, side, camera lens, and even the company logo. That's pretty cool, right? 
16.  Cases and Covers
Most people's first purchase of a smartphone accessory is a case or cover. It's necessary since dropping your smartphones can cause minor scratches or even a cracked display. You can explore the best cases and covers from well-known manufacturers like Spigen, Incipio, and Otterbox, or you can simply go to Amazon and search for the case for your particular smartphone. 
17.  Screen Protector
Another very important mobile phone accessory is a screen protector or screen guard because the screen of any phone will eventually become scratched. Applying a screen protector to your device's display is, therefore, recommended. 
18.  Portable Bluetooth Speakers
While some smartphones have excellent speakers, some just have subpar audio. In that situation, getting a portable Bluetooth speaker that you can easily carry on your various trips is always preferable. 
With features like 360-degree sound with bass, IP67 rating for water and dust protection, and a 15-hour battery life, the JBL Flip 4 ($79.90) is a fantastic Bluetooth speaker. 
19.  Car Chargers
While portable chargers are always an option, they can be inconvenient to bring around all the time. Therefore, you need to buy a car charger if you want to charge your iPhone or Android smartphone while you are on the go. 
You may want to have a look at the Anker USB Car Charger ($8.99), a cost-effective product that includes two 2A USB ports and an LED indicator. Also available is the $19.99 RAVPower 48W vehicle charger, which supports QC 3.0 rapid charging. 
20.  Headphone Adapter
It's unfortunate that modern smartphones lack a headphone jack. However, there is a solution that lets you use your outdated wired headphones with your smartphone. Yes, you can use a headphone adapter which is basically a USB-C/Lightning to 3.5mm adapter. 
Android users can purchase the JSAUX USB C to 3.5mm adapter ($12.99) and iPhone users can get the official Apple Lightning to 3.5 mm Headphone Jack Adapter ($7.99). What a great addition to your smartphone accessories! 
21.  Shutter Remote
Isn't it interesting if you could take pictures without actually holding your phone? With its remote shutter release for cameras, Camkix makes it possible. You can move around easily thanks to its flexible range and Bluetooth connection. It delivers an incredible experience and elevates mobile photography to a whole new level. 
22.  Wireless Endoscope
Simply establish a Wi-Fi connection between the endoscope and your phone to start taking pictures and making videos. Depstech's wireless endoscope enables you to capture the true beauty with complete clarity, with each pixel being clear and accurate. It is comfortable to use because of the high-quality setup. 
23.  Video Rig
Do you enjoy making entertaining videos? The Ulanzi smartphone video rig is a must-have if you want to make professional videos on your phone. It is essential, even for amateur filmmakers. With this product, which is compatible with most smartphones, you can now hone your filmmaking abilities. 
24.  Bluetooth Folding Keyboard
The importance of cell phones today has led to most people using them as their main computer. Because of typing, it's not quite a PC. Many people favor physical keyboards over touch keyboards because they provide a more comfortable tactile experience. This has increased the need for a tiny keyboard that works with smartphones in order to improve the typing experience. The amazing Sounwill Bluetooth folding keyboard fulfills all of these needs. 
25.  Smartphone Holder
You can modify the cord to put it wherever you like, including on a table, a bicycle, a car, and other surfaces. IMStick uses a magnetic connection, so you can attach your smartphone to the IM Stick pad by slipping a little piece of magnetic material under the rear shell of your device. Since the entire accessory is magnetic, there are a lot of options for it that are advantageous. 
26.  Wondercube Pro
WonderCube Pro is undoubtedly a wonder, as its name suggests. All of the company's smartphone accessories are contained in a single 1cc cube! It has a lamp, data cable, phone stand, charger, memory, and emergency power. 
27.  Pocket Projector
The Prima 1080p HD pocket projector, a first of its kind, transforms every moment into a valuable experience. Prima, which was developed using DLP technology, is excellent for use in a variety of settings and delivers the same level of excellence even in dim lighting. 
28.  Wireless Charging Mouse Pad
An ingeniously made wireless charging mouse pad is called Gazepad Pro. The product has been thoughtfully crafted by the designers to meet all end-user requirements. Its charging area has been improved by a 3-coil method. 
29.  Cell Phone Stand
You can use your mobile device at the best angles thanks to the Moft X phone stand, which ensures both extreme comfort and content clarity.

30.  Pivo Pod
With the help of the Pivo pod smartphone accessory, you can use your device as a cameraman by using a motorized head that can be operated through Bluetooth from a phone app or remote control. Pivo pod can do a wide range of tasks, such as automatic time-lapse, panoramic, object tracking, etc.
Conclusion
We hope that you've enjoyed this review and found the best smartphone accessories for you! Essentially, we've covered everything from Apple accessories to Samsung smartphone accessories in this article.
Video ads for product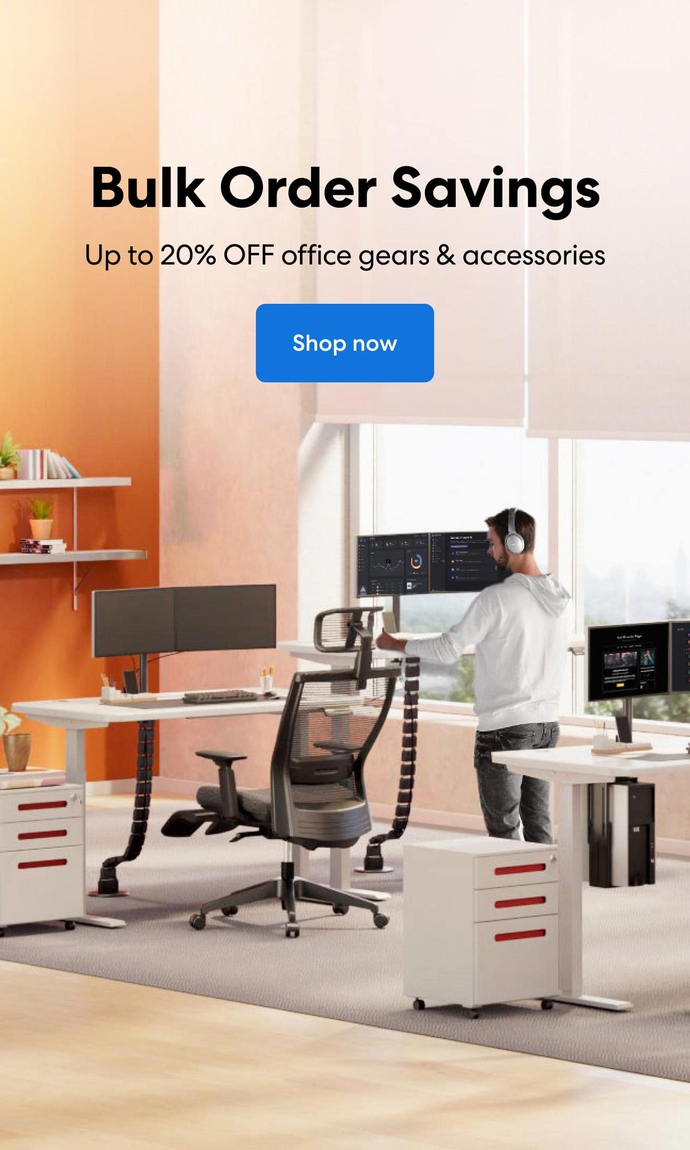 Subcribe newsletter and get $100 OFF.
Receive product updates, special offers, ergo tips, and inspiration form our team.