Workplace Inspiration
30 Home Office Workstation Setup Ideas to Upgrade Your Space

Autonomous
|
Nov 12, 2021
4,320 Views
As 2021 draws to a close after what can only be described as an unprecedented time, more people than ever before are making the change to remote working. Even those who still have a workplace to go to have realized the importance of having a dedicated home office workstation. 
The home office desk setup you choose can make or break your remote working life, impacting your comfort, productivity, and mental state. Because your options are not restricted by office policy or ground rules, the sky's the limit when planning a design. 
To help you get started on creating or revamping your home office, we have put together a list of 30 possible ideas across all the main categories you need to consider. 
Popular Design Ideas for Home Office Workstation
The first step to creating the best home office setup for you is to decide on an aesthetic. Once you have a set idea of what theme you want to go with, it is a lot easier to slot everything else into place. 
Here are five of our favorite home office computer design trends to help get you inspired.
1. Minimalist
Minimalism is always a winner for an office design, remote or otherwise. By keeping things paired back and simple you create a blank slate for creativity, which is highly beneficial to your overall productivity. 
Think neutral colors, clean lines, and minimum clutter. "Less is more" is the name of the game with this aesthetic: less stuff means more focus.
2. Maximalist
At the opposite end of the scale, you find the maximalist style. Contrary to what you might think, it is not about packing your home workstation desk full of objects. Instead, this style uses color, texture, and patterns to create a bold, vibrant and inspiring environment. 
The easily distracted should steer clear of this design trend, but those who feed off of creative energy are sure to love it! Play with the fabric of your chair, the colors on the walls, and bring in some daring artwork as the final touch.
3. Industrial
If you like a streamlined, no-fuss look but are not quite ready to go full minimalist, the industrial style could be the one for you. Using selected statement materials such as timber and metal, this home office style feels cool, collected, and professional. 
Most industrial designs stick to greys, browns, and black to complete the factory-esque look. You can soften it a little with your choice of decor if you find it a little gloomy or stay true to the aesthetic by carrying the theme through to even the smallest details.
4. Scandinavian
One of the most recognizable and popular interior design styles today is Scandi-Chic. It uses white as the predominant color then compliments it with wooden features and soft furnishings. 
This is an excellent aesthetic for a home office workstation as it has the simplicity of minimalism without stripping away the personal touches and pops of color. Right now, you can find beautiful Scandinavian-style office furniture at a variety of prices.
5. Executive
Just because you are working from home, it doesn't mean you can't have an office fit for a CEO. The executive style is exactly as it sounds: premium, luxurious, and professional. 
Executive offices tend to have a lot of furniture, including a large desk. If you have a small space to work with, you can bring in elements of the design style with a leather executive chair and a strong timber U-shaped home workstation desk. 
Desk Ideas for Home Office Workstation
Your home workstation desk is the central feature in the entire setup, so it is essential to get it right. If you don't, your home office may feel uncomfortable, disproportionate, or outdated. 
Luckily, there are plenty of creative home computer desks styles to choose from these days that can completely change your workspace and how you feel in it.
1. Standing desk
Choosing a standing desk for a home office workstation is a great idea. Sitting down all day is simply not good for your body or your mind, so it is good to get up on your feet every now and again. 
The choice of standing desks at Autonomous is excellent and has something to suit every shape, size, and style of office.
2. Floating desk
Who said home computer desks need to have legs? In houses that do not have a large space available to dedicate a full room, a floating home office workstation comes in very handy. 
Aside from the obvious spatial benefits, floating desks are usually customizable, so you can tailor them to fit perfectly to your chosen space and pick a material that works with the overall look of your home.
3. Corner desk
If you like having the freedom to move around easily at your workstation or require extra desk space, a corner desk works very well. L-shaped designs are ideal for people who use double monitors or have a lot of items on their home computer desks. 
Choose from customizable angles, various dimensions, and finishes. You can even find a premium quality sit/stand corner desk right here at Autonomous.
4. Multi-level deck
Do you love organization? Are you looking for a creative way to create storage without taking up more floor space? Multi-level home workstation desks have built-in shelves stretching above the main workspace. 
They work well for keeping papers separated and tidy and are also a great place to add some personalized accessories or artwork.
5. Built-in nook
Adding to the idea of floating home computer desks, a built-in nook is another fantastic alternative desk choice for someone with limited space. If you have a space you think would be perfect for setting up your home office workstation but are struggling to find a desk to fit, why not install a tailor-made structure directly onto the wall. 
With a built-in nook, you can add storage as part of the construction for an all-in-one design to further save on space. 
Wall Décor Ideas for Home Office Workstation
Home office wall decor is a simple but effective way to personalize your space and add an air of creativity to the area. One of the benefits of working from home is the freedom to decorate your office however you see fit! 
Wall décor is really limited only by your taste and imagination, but here are a few simple and easy ideas to get you started.
1. Pinboard
A pinboard is a great choice of wall décor because it serves multiple purposes. Once you hang it, you can use it to pin photographs, inspiration for work, and other personal decorations, and you can also use it for reminders, notes, and other important documentation.
2. Box shelves
Although they are technically a type of storage, box shelves (when done right) can be really quite nice to look at! You can position them in an interesting way or paint them a nice color, and fill them with quirky décor. Why not use one for books or a plant? The possibilities are endless.
3. Inspirational artwork
Artwork in the office is very much welcome in our books! Because art is so subjective, it is much easier to pick some for your personal home office than it is in a shared office space. Pick something that makes you happy to look at but doesn't distract you from your work. 
4. A touch of nature
Plants in the office are highly beneficial to mental health. A bit of greenery can help reduce stress and make people feel more relaxed- both very helpful side effects to having in your workspace! 
5. Photography
If you are swaying towards a minimalistic style, photography is a great alternative to art. Black and white photographs look elegant and stylish and can blend in with any surroundings. 
Home Office Organization Ideas for Home Office Workstation
Desk setups should always include some efficient organization tools. Nobody needs a messy desk! Any of the following five ideas can help you control the clutter and reclaim your desk space.
1. Drawer dividers
These handy dividers fit inside your drawer to keep everything separated and easy to find. You can find them in many sizes and can customize them however you like.
2. Swivel desk drawer
If you need a little extra drawer space that is easy to get to, the detachable swivel desk drawer by Autonomous is the perfect solution. It attaches to any desk and can hold all your small essentials.
3. Filing cabinet
Nothing beats a filing cabinet for keeping paperwork in order. Most desk designs come with a matching cabinet that can be purchased as a set.
4. Wire wall rack
Similar to a pinboard, wire wall racks hold documents, notes, photography, and any other paperwork you may have lying around. The modern look these organization features bring work well in a minimalist or Scandinavian designed office.
5. Magnetic desk organizer
The Autonomous magnetic desk organizer is stylish, simple, and effective. It has a magnetic metal base that holds the different tubs in place to avoid them being knocked over or misplaced.
Chair Ideas for Home Office Workstation
Arguably the most important piece of home workstation furniture is your desk chair. A simple home office computer chair just doesn't cut it in a modern and stylish home office, but here are a few options that do.
1. Ergonomic office chair
Ergonomic office chairs are expertly engineered for maximum comfort and support. They are fully adjustable, promoting back health and good posture. Most designs incorporate specially chosen breathable materials to keep the air flowing throughout the day. 
The ErgoChair Pro is one of the best examples of an excellent ergonomic chair.
2. Executive leather chair
If you are looking for a classy chair to match a classy home office, executive chairs are the way to go. Leather or leatherette chairs have an air of luxury about them, and they also tend to last for a long time.
3. Ergonomic stool
Keeping in line with the health benefits of standing up, the ErgoStool by Autonomous helps to bridge the gap between standing and sitting desks. They also promote proper posture and are better for you than sitting down in a chair all day.
4. Gaming chair
Gaming chairs are a popular choice for home office setups, especially for big and tall workers. They are designed to maintain comfort and support over long hours and are usually very sturdy. Unfortunately, they don't match the look of most shared offices, so they are often not an option in conventional workplaces. At home, however, the choice is yours!
5. Kneeling chair
This one is a little bit out there, but the benefits are undeniable. Kneeling chairs force you to completely rethink all you knew about sitting at a desk by turning things around- literally! Instead of leaning your back against the chair, you lean forward onto the support chest first. These home workstation furniture were originally designed to help office workers who suffer from chronic back pain, and the results are scientifically proven. 
Smart Office Accessories
Adding a few accessories into the home workstation furniture mix can take your home office to a new level. Below, we have listed five of our favorite Autonomous smart office accessories that can help to elevate your home office experience.
LED Strip Lamp to optimize your desk lighting

Anti-fatigue mat to help you stay on your feet for longer

Flow board to exercise as you work

Desk mat to protect the surface and add a little color

Monitor arm to leave you with more desk surface space 
Final Thoughts
Your home office workstation should be a reflection of your personality and style, as well as provide a functional space for productive working. These 30 setup ideas barely scratch the surface of what there is to choose from, but it gives you somewhere to start! 
The main takeaways are: 
Start with the design theme and pick items to match.

The chair you buy dictates your comfort and health, so don't choose one lightly!

As the central feature, the desk should perfectly represent the style you are going to.

Accessorize but don't over-clutter- you can add personality without making it look messy! 
Overall, have a little fun when designing a home office workstation, and don't be afraid to get creative with the setup. Working from home has a lot of perks, not least the fact that you get to create the personalized office space of your dreams!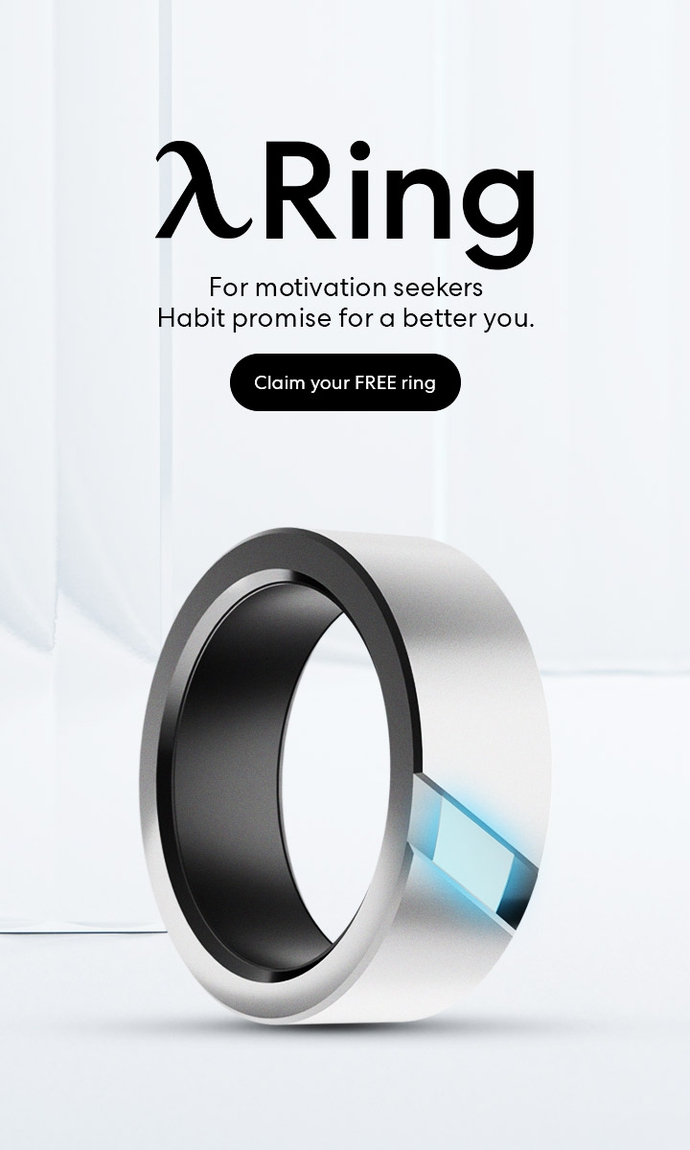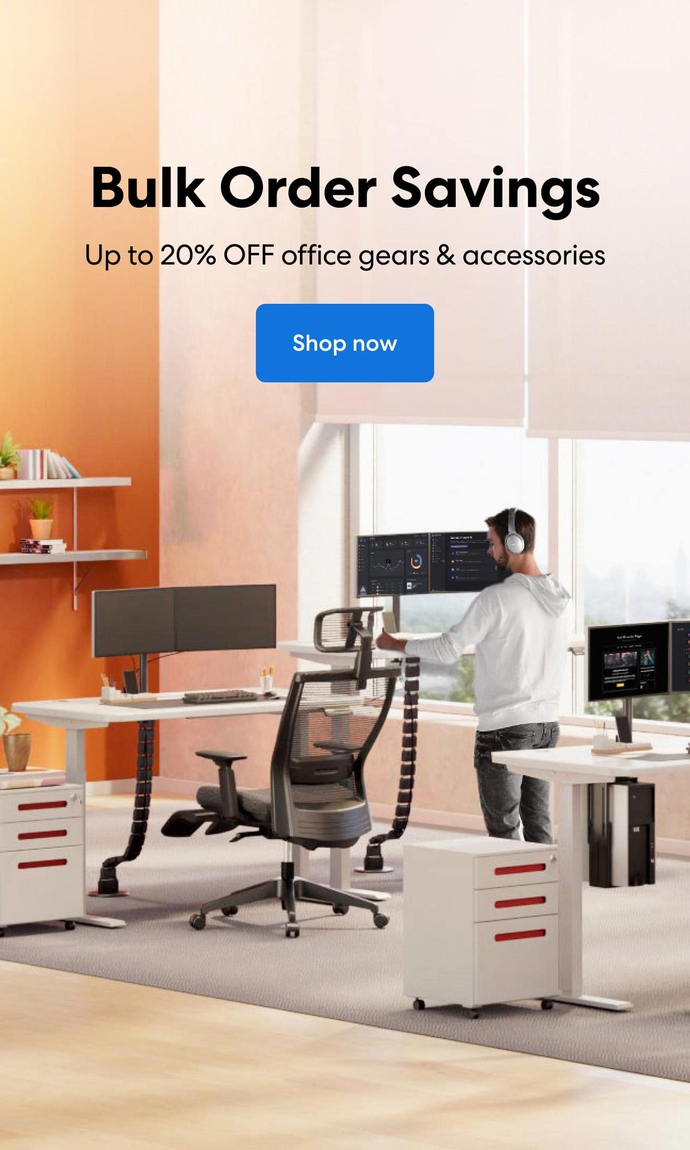 Subcribe newsletter and get $100 OFF.
Receive product updates, special offers, ergo tips, and inspiration form our team.