Workplace Inspiration
30 Modern Backyard Ideas to Make You Want to Stay Outside All Day

Autonomous
|
Jan 26, 2023
804 Views
Spending time in your backyard can be a great way to relax, unwind, and enjoy the beauty of nature. However, if your backyard lacks style or functionality, it may not be the most inviting place to spend time. That's where modern backyard ideas come in! 
There are plenty of contemporary backyard ideas, from outdoor kitchens to backyard pools and movie theaters. You can transform your outdoor space into a chic and comfortable retreat with a few updates. In this article, we will explore 30 outdoor and backyard studio ideas that make you want to spend all your time in your garden. 
30 Eye-catching Modern Backyard Ideas to Transform Your Outdoor Space
Are you looking to update your backyard and create a modern, inviting outdoor space? Check out these 30 modern backyard ideas for inspiration. From trendy outdoor bars to fire pits and movie theaters to a modular accessory dwelling unit, there are plenty of ideas. Transform your backyard into the ultimate retreat with these stylish and practical modern small garden ideas.
1. Autonomous StudioPod
Looking for a convenient and hassle-free way to add extra space to your home? StudioPod is the answer. This versatile prefab studio offers everything you need, from a cozy sofa bed to a functional desk and bookshelf. Best of all, you can set it up without the disruptions and stress of home renovations. 
Dimension
106" W - 155"L x 106.3"H
Material
Exterior: Vinyl layer
Interior: Eco-friendly honeycomb paper
Frame: Steel
Include
A closet, desk, bookshelf, TV stand, a foldable coffee table and convertible sofa bed
Minimum wattage
150W
Lighting
3 color modes
Warranty
1 year
2. Autonomous WorkPod
Escape the chaos of the office and step into the peace and quiet of the WorkPod. This innovative workspace is sound-insulated to help you focus, with floor-to-ceiling glass doors that provide natural light and a sense of openness. Equipped with all the necessary amenities, including pre-wired technology and cozy lighting, WorkPod is the perfect blend of functionality and comfort.
Dimension
103"W x 142.5"L x 92" - 125.5"H
Material
Exterior: Composite wood
Interior: Plywood wooden frame
Frame: Steel, M300 cement
Include
SmartDesk Pro, ErgoChair Plus, Cable tray, Filing Cabinet, Dual Monitor Arm, Anti-fatigue Mat
Minimum wattage
100W
Weight capacity
2.9 tons
Color
Black, White
Warranty
1 year
3. Autonomous Pod
The Autonomous Pod is a smart and stylish solution for adding more space to your home. Whether you need a dedicated office, a yoga studio, or a place to lift weights, it has you covered. 
In just one day, you can transform your backyard into a functional and flexible space that meets your needs and budget. No need for costly renovations or construction - just set up the pod and enjoy your new space. 
Dimension
103"W x 142.5"L x 92" - 125.5"H
Material
Exterior: Composite wood
Interior: Plywood wooden frame
Frame: Steel, M300 cement
Weight capacity
2.9 tons
Minimum wattage
100W
Color
Black, White
Warranty
1 year
4. Raised Bed Garden
A modern take on the traditional garden is a raised bed garden. These elevated gardens are a great way to grow various vegetables, herbs, and flowers without worrying about bending down to tend to them. Raised bed gardens are also easier to maintain because the soil warms up faster in the spring and drains more efficiently. 
5. A Backyard Movie Theater
Creating a backyard movie theater is a fun and unique way to enjoy your favorite films in the great outdoors. To set up your outdoor movie theater, you need to: 
Choose a flat, grassy area or a paved patio, set up a screen, or hang a white sheet.

Set up a projector and speakers and ensure you have plenty of seating, such as blankets and pillows.

Remember to bring out the popcorn and other movie snacks!
6. Backyard Fire Pit
The fire pit is a great spot to gather with friends and family, but it can also add value to your home and provide a gathering spot for outdoor events such as weddings or birthdays. To extend the use of your fire pit into cooler months, consider adding a cover or installing a gas line to switch from wood to gas. 
7. An Outdoor Bar
This is one of the best modern backyard ideas to bring the party outside and make entertainment a breeze. Consider adding a bar counter, stools, and storage for glasses and mixers. You can also add comfortable seating and a dining area for guests to enjoy their drinks and meals. 
8. Spa-like Pool
A pool is a classic and modern backyard design that provides hours of enjoyment for all ages. Consider adding features such as a hot tub, waterfalls, and a poolside fireplace to make your pool feel more luxurious. These additions can create a serene and peaceful atmosphere that feels like a resort. Don't forget to add comfortable seating and shade to make the area more inviting. 
9. A Pergola or Gazebo
Another modern backyard design is to add a pergola or gazebo to your outdoor space. These structures provide a shady relaxing spot and can be decorated with plants, lighting, and furniture to create a cozy and inviting atmosphere. They can be made from wood, metal, or vinyl and come in various styles to suit any aesthetic. 
10. A Backyard Bocce Ball Court
A backyard bocce ball court is a fun and outdoor social activity that people of all ages can enjoy. Bocce ball is a simple game that involves tossing balls toward a target, making it easy to learn and play. To set up a bocce ball court in your backyard, choose a flat, grassy area and mark out the boundaries of the court. 
11. Chic Outdoor Kitchen
An outdoor kitchen is an excellent and contemporary backyard design to bring the party outside and do cooking and entertaining a breeze. Consider adding a built-in grill, sink, and mini fridge to create a functional space. You can add additional features, such as a pizza oven, prep station, and bar seating, making it a fully-equipped outdoor cooking area. 
12. An Outdoor Fitness Area
An outdoor fitness area is a great way to exercise while enjoying the fresh air and sunshine. Choose a flat, grassy area or a paved patio and additional equipment such as a treadmill, stationary bike, or weight bench to set up an outdoor fitness area in your backyard. You can also add other fitness accessories to complete your modern backyard design.
13. Elite Supreme Greenhouse
This is a high-quality greenhouse designed for gardening enthusiasts who want to create a dedicated space for growing plants. It is made from durable materials such as pressure-treated wood and horticultural glass. 
14. Sun Shades
Sun shades come in various styles, such as umbrellas, awnings, and pergolas, and can protect from the sun's rays. They can be a practical and stylish addition to any outdoor space and can be used to create a more comfortable outdoor environment. 
15. Garden Building Center - Malvern Studio Pent
The Malvern Studio Pent is a high-quality backyard cabin that provides a functional and stylish outdoor storage solution. It is made from durable materials such as pressure-treated wood and features a pent roof design to allow for easy rainwater runoff. 
16. Treehouse
A treehouse is a fun and imaginative structure that can provide a unique hideaway for kids and adults alike. It can be as straightforward or as elaborate as you like and can be designed to blend in with the natural surroundings. When planning a treehouse, consider the trees' size and location, the users' age and interests, and any local building codes and regulations. 
17. Mercia Log Cabin
The Mercia Log Cabin is an elegant and contemporary backyard design ideal for a backyard office shed, studio, or cozy retreat. Its Nordic spruce construction is durable and attractive, and it features double-glazed windows and doors to keep the inside warm and bright. Moreover, its veranda area provides a sheltered spot to sit and enjoy the outdoors.
18. Hammock
A hammock is a simple and relaxing idea to spend time in your backyard and can be an excellent way to relax and unwind after a long day. Hammocks come in various styles and materials, such as rope, fabric, or netting, and can be suspended between two trees or poles. 
19. Blickling Shed with a Log Storage
The Blickling modern garden shed is a stylish and practical storage solution for your backyard. It is made of durable, pressure-treated wood and has a traditional design and an attached log storage area. Moreover, it's easy to assemble and comes with all the necessary hardware.
20. Pet Playground
Creating a pet playground in your backyard is a fantastic way to provide a safe and fun space for your pets to play and exercise. A playground can include various features, such as toys, obstacles, and play structures designed specifically for pets. 
21. Garden Cinema Room
The cinema room is a high-quality outdoor structure that provides a comfortable and stylish space for watching movies or hosting events. It is made from durable materials such as insulated panels and features a modern design with large windows and a glass door. 
22. Outdoor Office
An outdoor office is a great way to change your work routine and get fresh air and natural light. It can be as simple as a table and chair in a quiet corner of your backyard or a more elaborate structure such as a modern garden shed or a converted garage for a more luxurious contemporary backyard design. 
23. A Grill Cabin
The Grill Cabin from Malvern Garden Buildings is the ultimate outdoor cooking and entertainment space. It's made of durable, pressure-treated wood and features a covered grill area, a sink and countertop, and seating for your guests. At 4x3 meters, the Grill Cabin offers plenty of space to cook and relax, making it amazing for people looking for contemporary backyard ideas. 
24. Sandbox
A sandbox is a classic backyard activity that can provide hours of enjoyment for kids. It can be a simple pit filled with sand or a more elaborate structure with features such as a cover, benches, and built-in toys. 
25. Fuselage
The Fuselage is a tiny cabin inspired by an airplane fuselage's design. It is a compact and lightweight structure designed to be portable and easy to install. Modern backyard ideas like this are typically made of lightweight materials such as aluminum and feature a minimalist design with large windows and a fold-down deck. 
26. Tree swing
A tree swing is a classic backyard activity that brings back memories of childhood and provides hours of enjoyment for all ages. It can be as simple as a board suspended from a tree by ropes or a more elaborate structure with a seat or a frame. When planning a tree swing, consider the tree's size and strength, plus the users' age and weight. 
27. KODA Loft by Kodasema
The KODA Loft is a compact, lightweight, prefabricated green home office that is portable and easy to install. It is built using high-quality materials and construction techniques and is a stylish and modern housing solution suitable for various environments and climates. 
This idea is customizable to meet the specific needs and preferences of the homeowner. Also, it can be equipped with various features such as solar panels, smart home technology, and energy-efficient appliances. 
28. Outdoor Water Feature
Contemporary backyard ideas like a water feature add a soothing and relaxing element to any outdoor space, and it can also attract wildlife, such as birds and butterflies. When designing a water feature, consider the size and style of your backyard and your budget and maintenance needs. 
It could be a small fountain, a pond, or a stream, but make sure to follow local regulations and codes when installing a water feature, and consider adding features such as a pump, filter, and skimmer to keep the water clean. 
29. Arlington Wood Storage Shed Kit
This kit is a prefabricated shed made of wood designed to be used as a storage space or as a backyard shed studio. It is 12 feet wide and 20 feet long and comes in a kit form that the homeowner or a contractor can assemble. The kit includes all the necessary materials and instructions for assembly. 
Furthermore, it is designed to be durable and weather-resistant, and it may feature a variety of features such as windows, doors, and roof vents to allow for ventilation and natural light. 
30. Playground Equipment
Playground equipment is a great way to encourage children to get outside and be active, and it can also provide a fun and engaging activity for adults. When selecting playground equipment, choose age-appropriate, safe, and durable items. Modern small garden ideas include swings, a slide, a climbing wall, or other fun and challenging structures. 
Final Thoughts
The backyard is often a forgotten space, but it has the potential to be a modern and enjoyable outdoor area. You can create a functional and luxurious backyard by incorporating modern small garden ideas such as outdoor kitchens, fire pits, and hot tubs. 
Playground equipment and treehouses will provide endless entertainment for kids, while water features and yoga decks offer a peaceful and calming atmosphere.
Additionally, don't forget about your furry friends: a pet playground can be a fun and safe place for them to play. With some planning and creativity, your backyard can become a beloved and frequently used area for everyone to enjoy.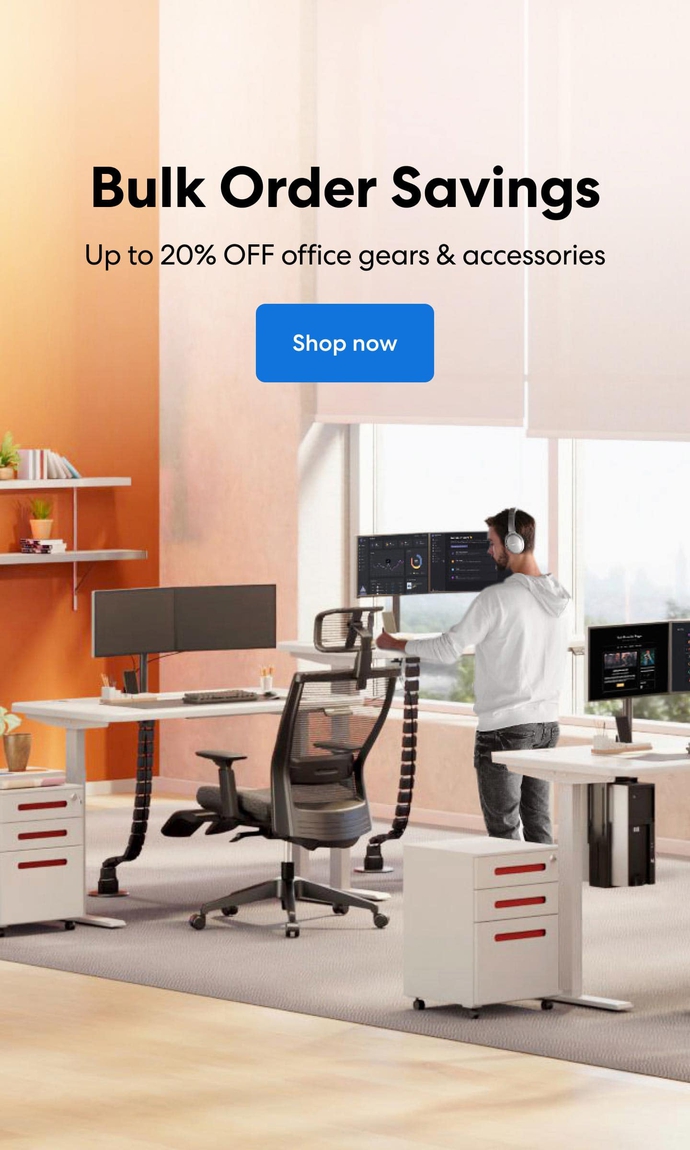 Subcribe newsletter and get $100 OFF.
Receive product updates, special offers, ergo tips, and inspiration form our team.