Smart Products
5 Best Ergonomic Gaming Lumbar Support Pillows
1,432 Views
Gamers and streamers spend a lot of time at their gaming station, so having a slouched back and bad posture is very common. If you are among those gamers who get too engulfed in their game that they forget to pay attention to their posture, you should get a gaming lumbar pillow.
The gamers who are paying little heed to their comfort and posture are the ones who experience spine injuries and multiple other health-related issues. As one of those gamers, you think that you are doing great initially by keeping your focus on your game only, but in the long run, your productivity is impacted the most.
We understand that every gamer cannot afford an expensive ergonomic gaming chair; that's why we recommend an ergonomic gaming pillow. The gaming pillow is the most economical option that you can go for if you wish to have ideal support. However, it has a lot more benefits that we have discussed here below. 
Benefits of a Gaming Lumbar Pillow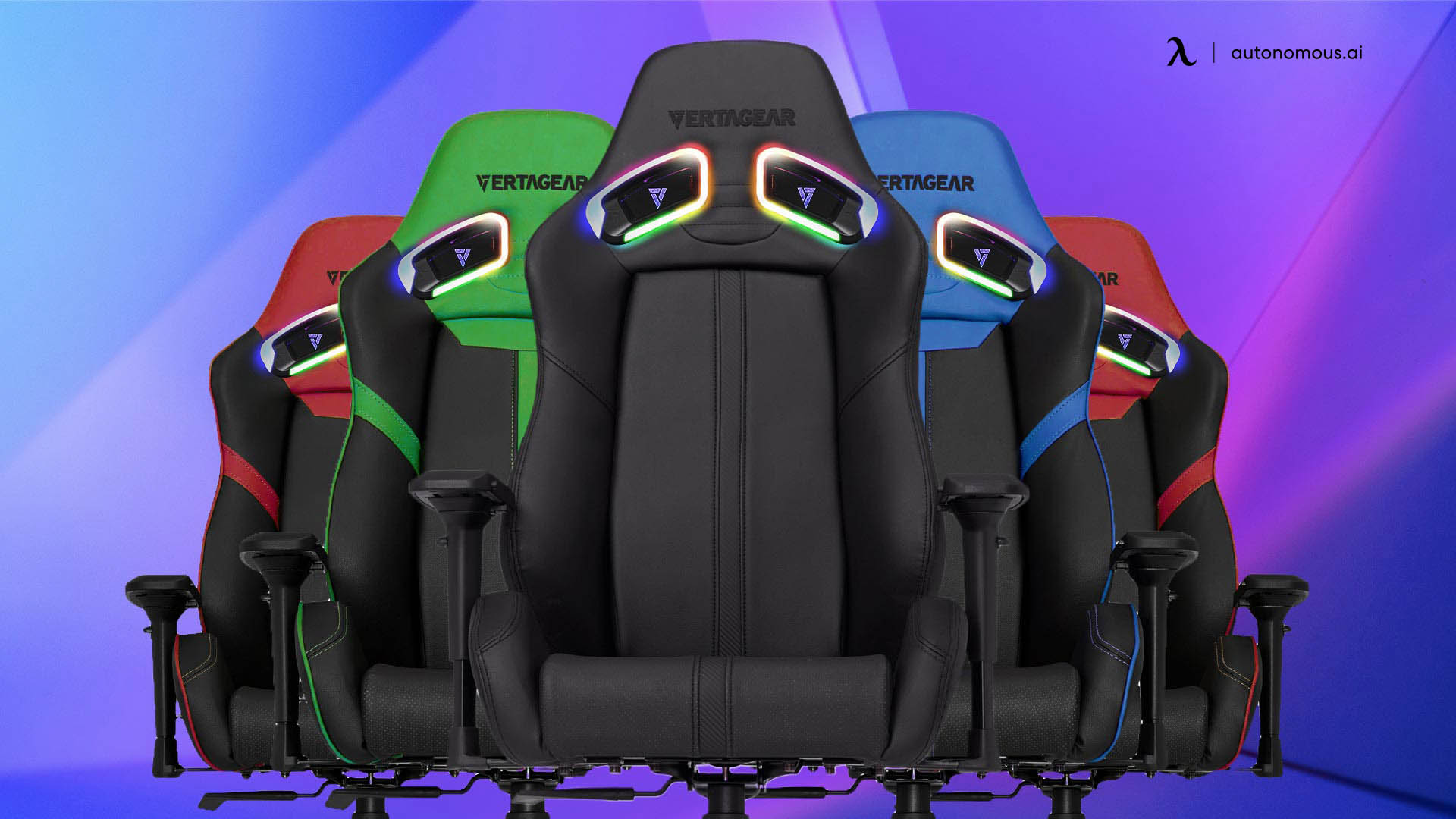 Understanding these benefits can help you better understand what you can expect from an ergonomic gaming pillow. 
Lesser Pressure on Pelvic Region and Spine
Chairs often lack lumbar support, i.e., the support for your lower back. So if you use one of those chairs, you will notice that they put a lot of pressure on your hips and spine if you sit for an extended period.
The increased pressure often results in chronic pain and spine injury in the worst cases. But, even if not, there is a constant uneasiness. The gaming posture pillow is more like a knight in shining armor for you in such a situation. It provides you with excellent support that helps in putting lesser pressure on your spine and pelvic region. 
Improved Posture
Posture is most impacted when you have a bad seating surface or a chair that lacks lumbar support. The gaming lumbar pillow helps you the most in this regard, as it lets you develop a better natural posture. In addition, it helps you with postural correction and ensures you stay upright at your workstation. As a result, you stay more confident and active at work. 
Better Blood Circulation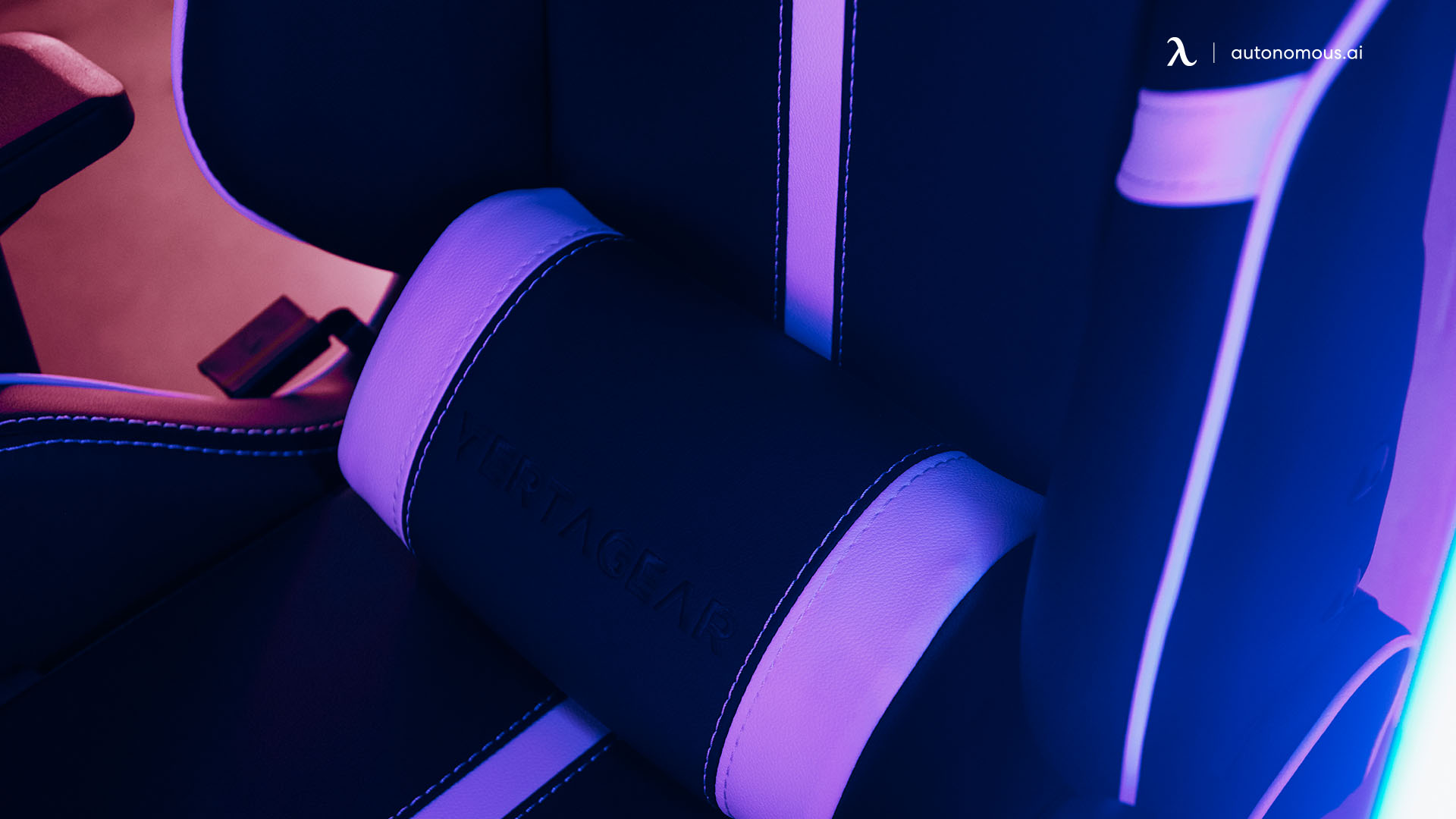 As the gaming seat pillow cushions your lower back and eliminates any undue pressure on your spine or pelvic region, it helps in limiting any blood blockages. Since there is no hindrance in blood flow and there is no undue pressure on nerves, you witness better blood circulation. A better blood circulation, in turn, ensures that you stay healthy without any risk of heart diseases. Eventually, you stay active and fresh in the longer run. 
Excellent Comfort
The best part about getting a gaming support pillow is that it gives you the utmost comfort that any gamer would love to have. Since the lumbar pillow cushions your lower back, it keeps you comfortable during gaming sessions. Eventually, you notice yourself becoming healthier and more energetic during your gaming sessions. 
Top Ergonomic Gaming Lumbar Pillows Listing
Learning the benefits of getting a gaming lumbar pillow must have intrigued you to learn the details of the best gaming pillows. That's why we have shared their details below. 
1. Thermal Comfort Personal Climate Control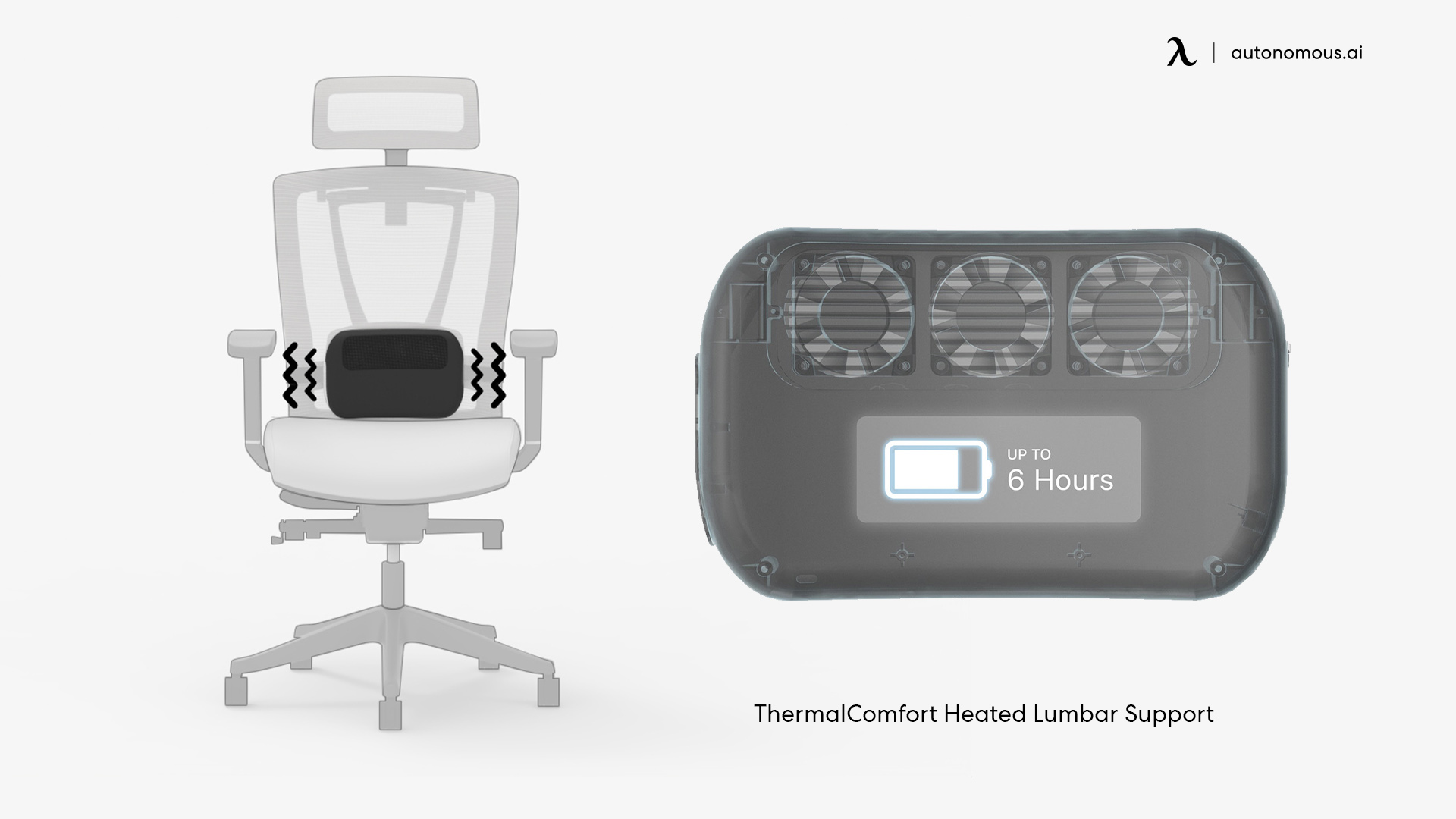 ThermalComfort Personal Climate Control is ideal for cushioning your lumbar region. The best feature of this seat pad is that it has multiple levels of heat adjustments and massage vibrations that eliminate the effect of soreness if you play for extended hours. Overall, this heated lumbar support aims to help you avoid any muscle injury and offer you a smooth work experience. 
2. ErgoActive Cooling Gel Seat Cushion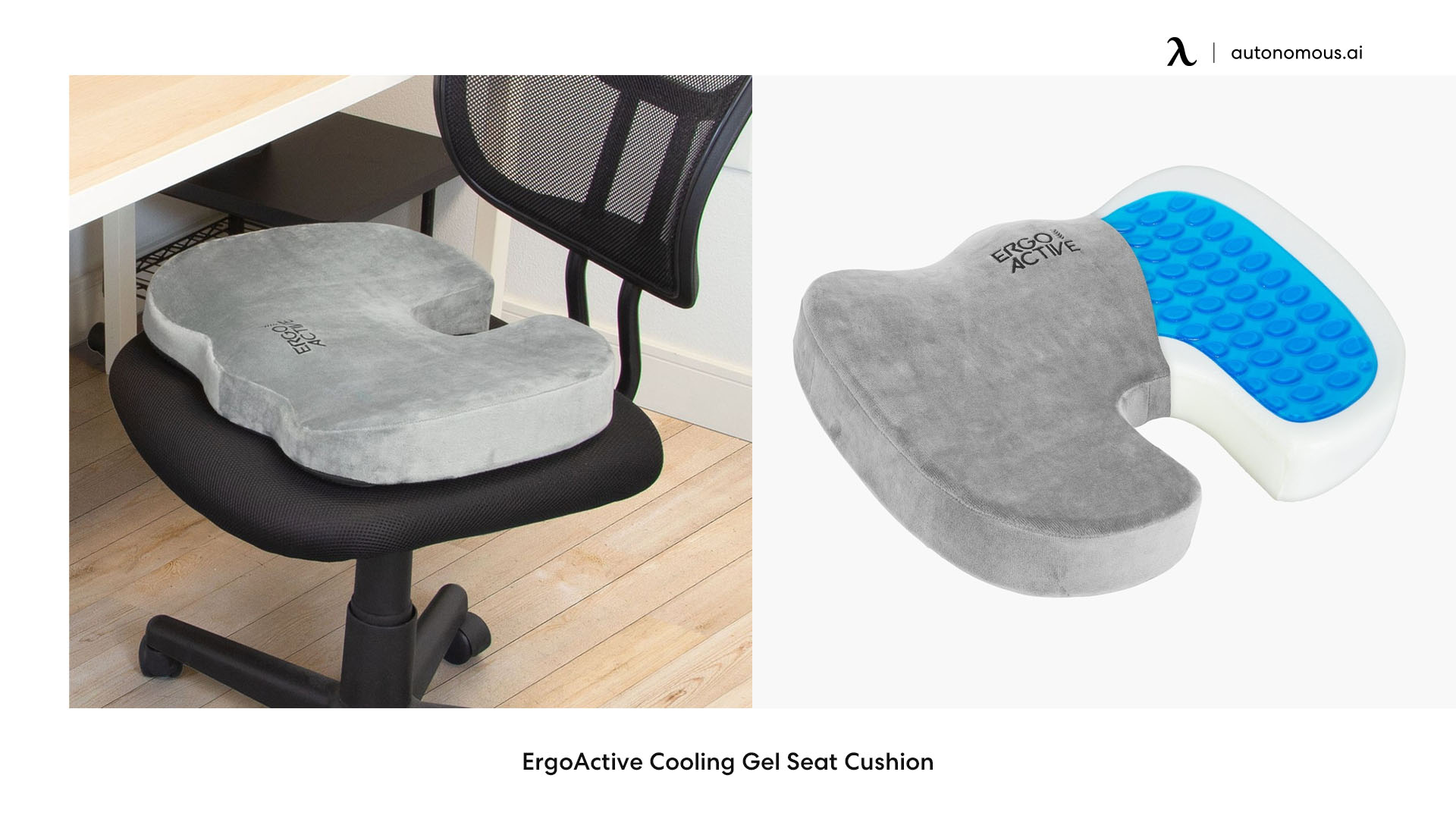 The ErgoActive Cooling Gel Seat Cushion is among the best gaming pillows that the market has. This cooling gel seat cushion is supposed to be placed on your seat's surface as you sit. The best part is that it has a cooling gel within that ensures you do not get stuffy, and there is no heat buildup if you sit for extended hours. Since this seat cushion has ergonomic memory foam, it will provide you with a great time gaming. 
3. ErgoFoam Lumbar Support Pillow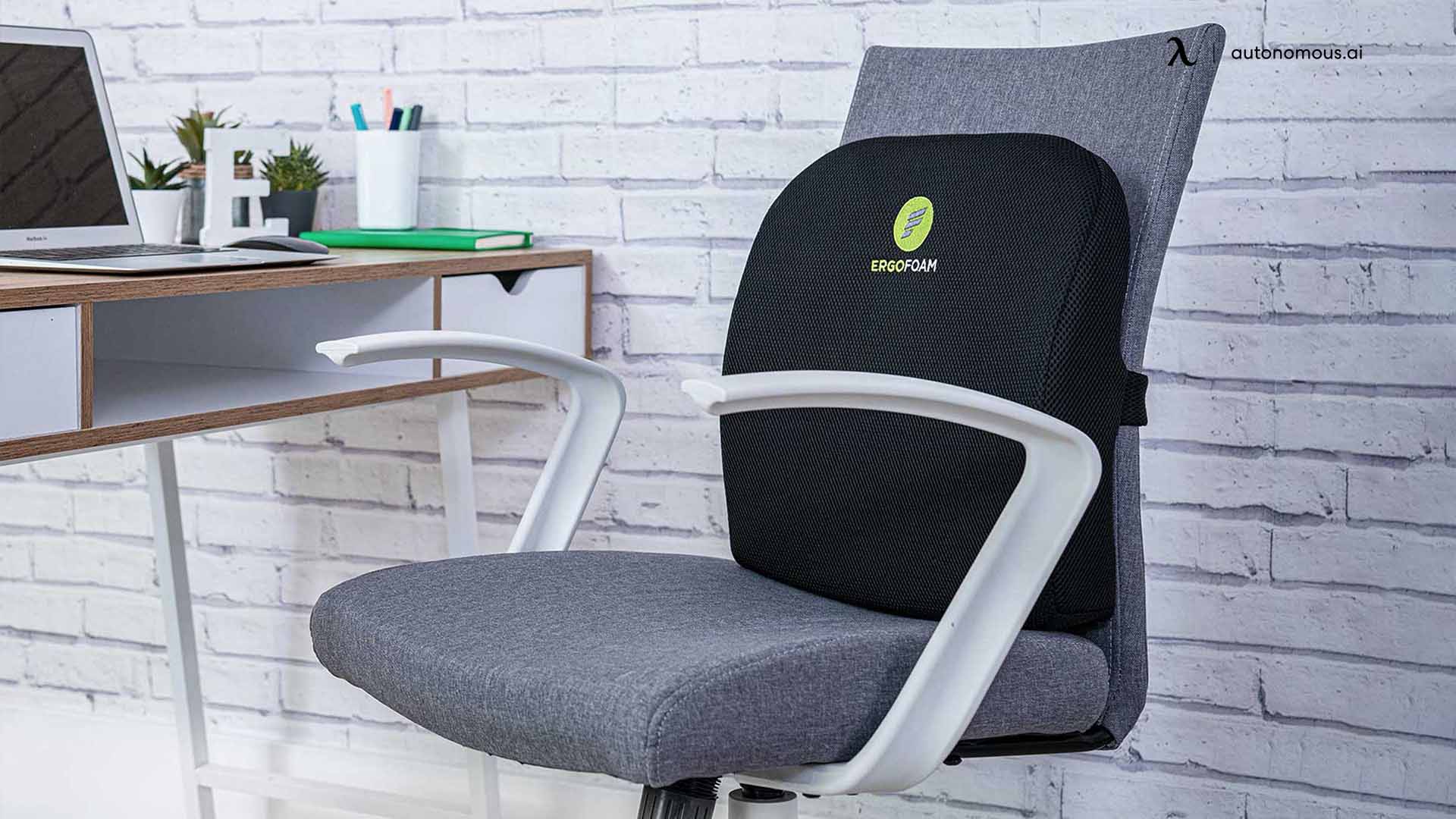 The ErgoFoam Lumbar Support Pillow is an extended lumbar pillow that is to be placed at the lower back, i.e., the lumbar region. This gaming support pillow avoids any undue pressure on your pelvic area. The company has used memory foam technology to ensure that you get the maximum comfort overall. 
4. ErgoActive Lumbar Support Pillow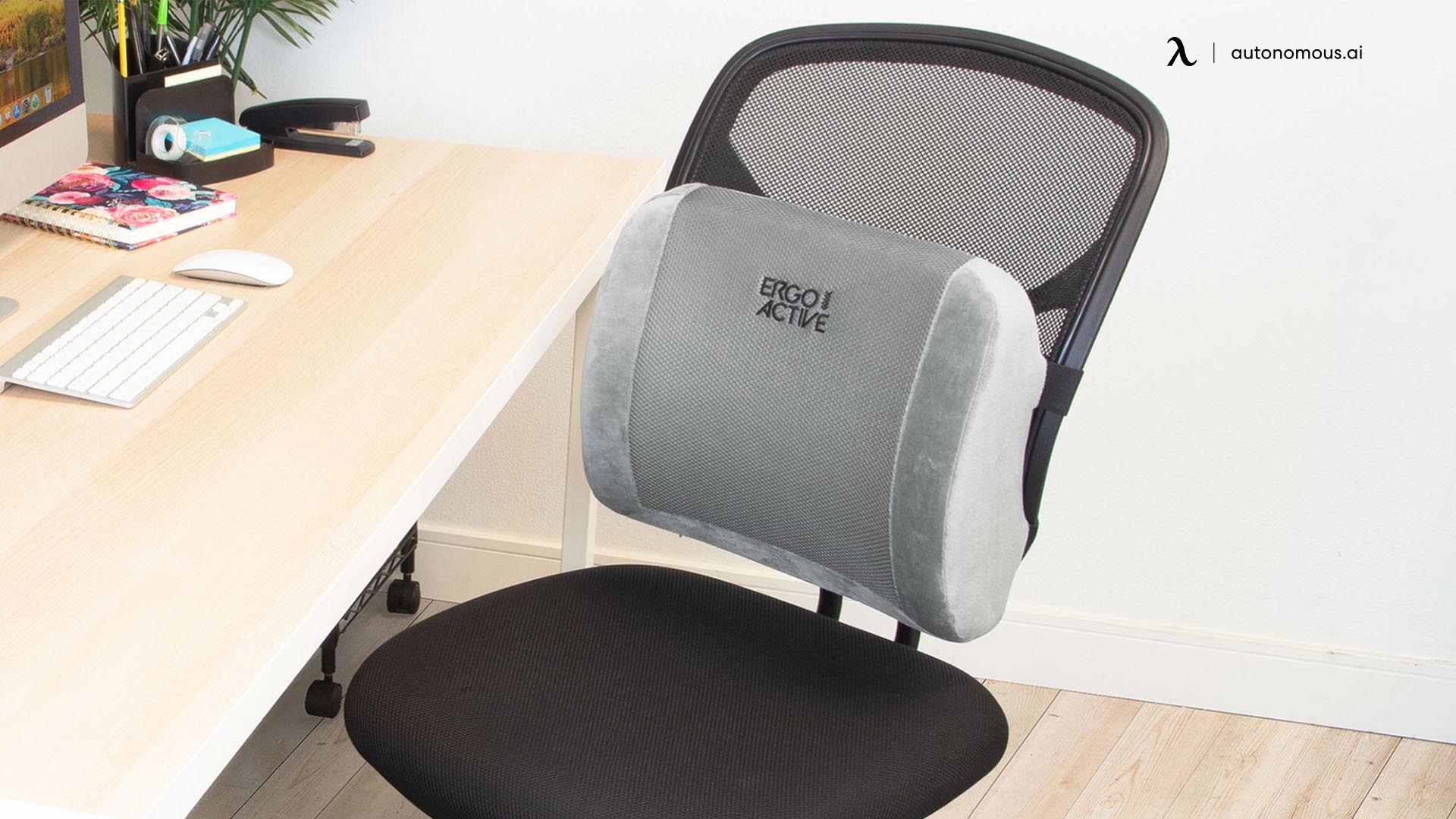 The ErgoActive Lumbar Support Pillow is another piece of equipment to provide you with ideal comfort. This back support pillow helps you align your spine better. There is an adjustable strap that helps you ensure your seat pillow stays intact even if you move. Since it has a breathable and washable cover, you can keep it clean easily. Overall, its memory foam conforms to your back so that you stay comfortable during your gaming sessions. 
5. ErgoActive Memory Foam Seat Cushion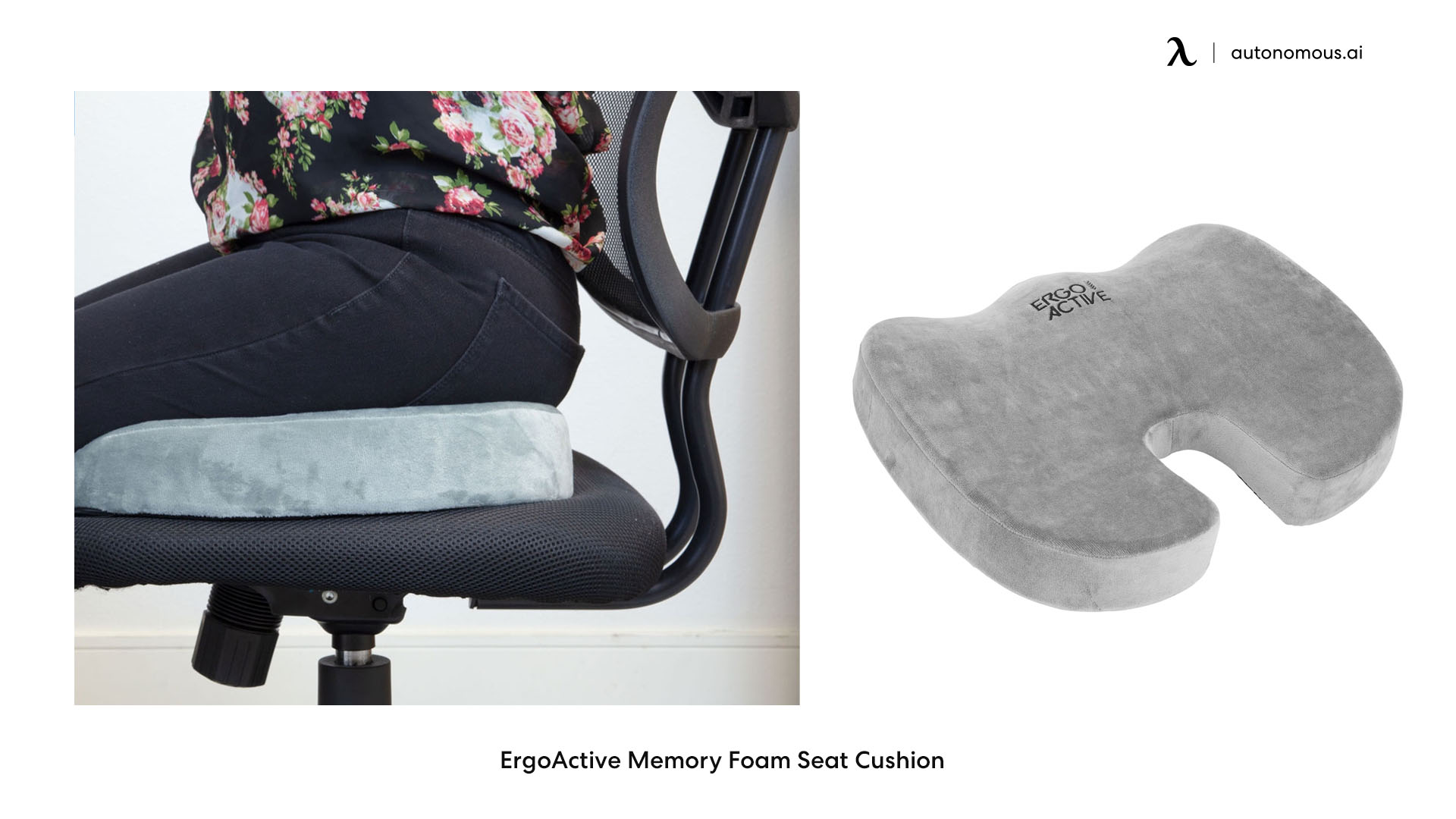 The ErgoActive Memory Foam Seat Cushion is a memory foam seat cushion with a washable cover that is designed to offer you a comfortable seating surface. In addition, this seat cushion has an orthopedic foam to curb any muscle injury while you work. It even supports your spine at its base. So, overall, you can expect a great time gaming. 
FAQs
Should I use a lumbar pillow gaming chair?
Yes, using a lumbar pillow gaming chair is ideal for keeping your spine well-aligned and ensuring you do not encounter any spine injuries. In addition, a lumbar gaming chair provides support to your lower back region that ensures there is not any undue pressure on you while you sit. Overall, it helps you have a better posture. 
Where should the lumbar support pillow go?
The lumbar support pillow is supposed to be placed between your back and your chair's backrest. You should put it at the lower end of the backrest to ensure it conforms well with your spine and provide lumbar support. 
How do you use a lumbar support pillow?
A lumbar support pillow is used to provide extensive support to the lumbar region of your back. A gaming lumbar pillow ensures that you sit upright while you play and curbs your chances of having a slouched back.
Subcribe newsletter and get $100 OFF.
Receive product updates, special offers, ergo tips, and inspiration form our team.
WRITTEN BYAutonomous
We build office products to help you work smarter.