Smart Products
5 RGB Lights for Gaming Setup to Upgrade Your Gaming Area

Autonomous
|
Jan 17, 2022
3,751 Views
Have you got your gaming setup ready with an RGB gaming desk? How about upgrading it for a better experience?  No, no.  We are not talking about installing a massaging chair, a foot massager or a drink mini-fridge! 
Now enhance your gaming experience with the right kind of RGB lights. That's right!  While you may have set up and created an ambiance, adding the right lights enhances the environment, just like you do for festivities.  It spruces up the gaming ambiance to get close to the reality of your game. 
Spread the RGB lights for gaming setup behind your monitor and under the keyboard. Tag it along the cornice of your walls. 
RGB Lights Buying Guide
The top three considerations while buying RGB lights for your gaming setup are here.
1. Why RGB?
LED gaming lights strips are available in monochrome or RGB.  The latter ones offer you a choice of colors and hues to choose from.  Given a remote or app control, you may be able to time, dim, or change the colors as per your games.  Quick to install, many of them can be cut into desired lengths, while some of them cannot be
2. Density of LEDs
Watch out for the density of LEDs per strip or foot.  While you may find some inexpensive ones, they may have lesser LEDs to offer per foot.  One of the best choices is for those with nearly eighteen LEDs per foot.  Why?  They give you better illumination when needed.  Just use the app to dim or brighten the amount of light you need.
3. Length
Choose from varying lengths depending upon the area you need to illuminate?  Unsure?  No problem.  Get a box of light strips that are cuttable to determine what you need.  Reorder if needed or measure in advance and order.
5 RGB Lights for Gaming Setup to Upgrade Your Gaming Area
1. RGB Color Corner Floor Lamp
Want to try illuminating the entire corner of your gaming area?  How about using the RGB Color Corner Floor Lamp?  This sleek, elegant-looking lamp has a soft-white LED.  These integrated LEDs give you over fifty thousand hours of powerful illumination.  Install your gaming setup using a gaming standing desk. 
This RGB color corner floor lamp offers you 1512 to 1680 lumens for the best lighting.  Have no more worries about frequently replacing RGB gaming lamps with a high life span.  Place this anywhere in the gaming room with the extra-long seventy-eight inches of cord provided.  Operate it with remote control without disturbing your game.
Remember, you get more than 300+ multi-color effects as you play using an RGB gaming chair.
2. Philips Hue Light Sync
You will marvel at these light bars that Philips recently announced.  The Philips Hue Light Sync lights up your gaming room in the color you want.  Use the double bars to get instant wireless dimming.  These are not your regular RGB LED light strips.  They offer you 530 lumens of light over more than ten years of life span, they promise.  You can extend it up to two meters with the cord provided.
These dimmable lights are available in 2000-6500 hue white color to light up your ambiance.  They create an awesome ambiance behind your monitors.  These bars are compatible with an Alexa Home system or a Google Home and the Apple Home kit.  So, now you can control these lights by mere voice command.  You can use timers to dim them or operate at full glow.  Or change between different hues these RGB gaming lights have to offer.  Do remember that you will need a Philips Bridge for installation.
Ever thought of an RGB customized gaming PC?  Are you sure you aren't missing something substantial in gaming?
3. KASA Smart LED Strip KL430
Here you go with a set of RGB computer lights for your gaming station.  Unlike the above, these are a strip that's available in 6.6- or 3.3-feet length at a few e-commerce websites.  This eighty-inches RGB light strip has a choice of colors for you from amongst millions of color combinations.  You now have a choice of lights for every game or mood.
Choose from a variety of light effects that are animated.  Control them using Google or an Alexa voice control.  You can vary the length easily with the four-pronged connector.  Unlike the Philips Hue lights, these don't require any extra bridge.  You can easily use the KASA smart app from Google play to manage all controls. 
Have you thought of adding an RGB color corner floor lamp?
4. NITEBIRD Smart RGB Lights
You are sure to like the NiteBird Led Strip Lights SL3 with an RGB custom built PC.  Why?  They are lengthy, with nearly thirty-three feet of best RGB lights for a gaming room.  You can cut these lights into your choice of strips.  Awesome, isn't it?
It has built-in IC chips so that different colors can show up simultaneously.  You can operate them through Bluetooth and also an app control.  You have a 3M adhesive tape on the underneath for quicker installation.  The adapter is certified by ETL. 
5. GOVEE Smart RGB Lights
This RGBIC color effect light strip is one of the best if you want multiple colors simultaneously.  Use these GOVEE RGB strip lights with various colorful 5050 LED lights.  
Now use the GOVEE home app to manage different light colors for each of the fifteen strip lights.  Change the light affects as many times as you want as you test and select different colors.  You cannot cut these strip lights into desirable lengths on the cons.  You may also find them a little less bright than many other brands.
Wrap-up
Buying RGB lights for your aesthetic gaming setup is now easy as you have a complete buying guide above.  Get ready to set up your gaming station to create the ambiance you need.  Enjoy yourself!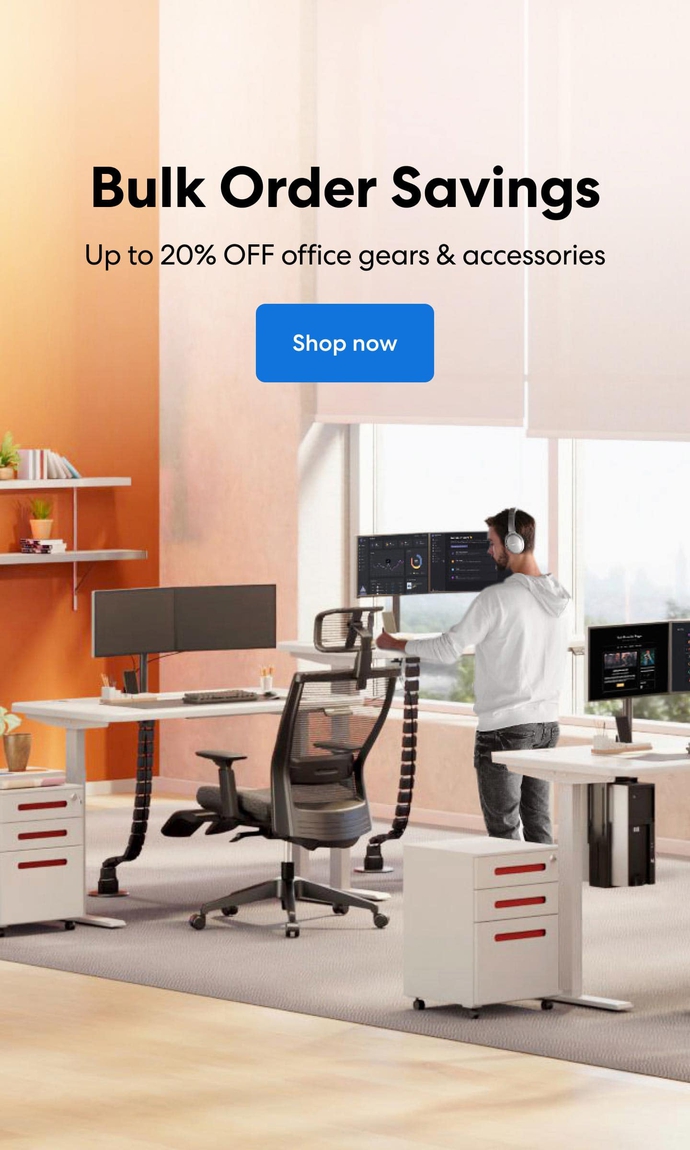 Subcribe newsletter and get $100 OFF.
Receive product updates, special offers, ergo tips, and inspiration form our team.