Smart Products
9 RGB Gaming Desks & A DIY Guide for RGB Gaming Setup

Autonomous
|
Jun 19, 2021
9,956 Views
RGB gaming desks have become one of the most important items for a gaming setup. Their function goes beyond mere aesthetics; it is the surface where all your devices will remain as they continue being part of your setup. However, a gaming desk with LED lights can help you enhance the atmosphere of the room and make it more appropriate for a gamer.
As the market is overfilled with options, it can be quite tricky to purchase something actually worth it. For this reason, some gamers like to make their own DIY gaming desk instead of purchasing something.
There's no need to worry, however. We're here to help you during the shopping process. We have tested and reviewed some of the best RGB desks. Thus, you can be sure that you will find the best companion for your new gaming setup by the end of the article.
Once you've found the perfect desk for you, you can read this review about office chairs vs. gaming chairs so you can select the best seat option for your preferences and needs. If you need some help with your standing desk gaming setup, a good place to start is the desk.
What is an RGB Gaming Desk?
An RGB computer desk is mainly a computer desk with LED lights that are designed for a gaming PC. These desks are either lined with LED strips or have built-in LED lights that are usually of red, green, and blue colors. So, that is where it gets its name of RGB (Red, Green, Blue).
The unique thing about these light up gaming desks is that, albeit there are only three LED lights used, the emitted combinations have a broad spectrum, making them look mesmerizing. Gaming companies are designing computer desks with unique designs and RGB combinations to make them look more aesthetic. 
We know that you might still be doubtful regarding your decision of getting a hands-on RGB desk and wonder what the difference is created when you use a computer desk with LED desk lights. Well, now it is time to evaluate if the RGB desks are worth the hype!
Is Investing in An RGB Gaming Desk a Good Decision?
You might be a little bit skeptical about your decision to get a LED gaming desk, but we would say there is no need to get worried in this regard. You know that as a gamer, you like having a gaming experience where you feel more connected to your gaming station so that you stay more productive.
The uniqueness of an RGB desk is that its color combinations are quite thoughtfully picked. The changing color scheme has a thing in them that increases your focus on your game and captivates your attention to the game. This way, you play with greater dedication and perform better. So, it won't be wrong to say that the RGB computer is worth the hype. Now, it's time to check which RGB desks are best for you, so read ahead and explore!
9 Best RGB Computer Desks
Although motorized gaming desks are also an option, many people out there prefer sticking to a LED gaming desk due to the atmosphere upgrade it adds to their setup. If you're lucky, you may find a combination of both options somewhere.
Although many people have doubts about what RGB gaming desks have to offer, you will change your mind once you see the great devices we'll recommend to you. After all, finding a good gaming desk can be a complicated task if you don't know where to start looking.
We have listed the five best options to give you a more precise judgment and make it easier for you to pick the best one for your RGB gaming desk setup. Here you have the top 9 options you can choose for an RGB gaming desk.
1. SmartDesk Corner by Autonomous
You might be one of those gamers or streamers who likes designing their LED gaming desk setup on their own with their choice of lights and effects. In that case, the common RGB desks won't be a suitable choice; instead, picking an adjustable standing desk or any other gaming desk for PC and console and then putting the light effects of your choice would be a better alternative.
For starters, let us present you with the best alternative to computer desk LED lights. The results are similar but more elegant.
The SmartDesk Corner is one of the most remarkable members of the SmartDesk family. Autonomous has developed one of the best desks you can use for gaming, your office, or any other purpose. As it is part of the Autonomous brand, it is an electric height adjustable desk that will help you find the optimal height while you go on with your day. It has an excellent capacity, and its surface is enough for you to develop a two-monitor gaming setup.
Pros
It allows you to alternate between sitting and standing as you feel more comfortable

It is spacious enough for you to implement a wide range of gaming setups

It is an ergonomic desk. Thus, you will find the utmost comfort while you're using it
Cons
It doesn't have RGB features
You may think of choosing a corner gaming desk and decorating it with LED strips if your gaming setup is larger. Both these SmartDesk variants are an amazing alternative for the common LED gaming desks available in the market. Hence, they will give a unique and aesthetically pleasing look to your gaming station.
2. Merax RGB Gaming Desk
Featuring a sleek carbon fiber tabletop, the Merax LED gaming desk is one of the best options you can go for. Having a wide tabletop that gives a smooth feel, this z-shaped desk features high-quality construction. The best part is, you can even adjust the height to satisfy the ergonomics and have a better experience. So, overall, you get an amazing gaming experience with this variant.
Pros
Easy to assemble.
Efficient cable management system
Comparatively more stable than other options.
Cons
It might be a little pricey.
3. COUGAR Mars Gaming Desk
COUGAR Mars Gaming Desk is one of the best RGB desks that you can add to your gaming station. This desk will not just add aesthetic beauty to your gaming setup but will also bring a new life to it. And if you talk about its size, so the desk is large enough to place an ultrawide monitor.
Pros
Adjustable height
Excellent quality
I/O ports available
Spacious enough to equip all accessories.
Cons
4. Thermaltake Level 20 Battlestation
The Thermaltake Level 20 Battlestation RGB Gaming Desk is among those premium products that come on a little pricey side. However, this desk is worth the money due to the extensively large desk surface that it offers. The surface's edges are lined with an LED strip that emits mesmerizing color combinations, which gives you a more immersive experience.
Pros
The desk surface serves as a mouse pad as well.
The electrically operated height adjustment feature is there.
Cons
Lacks any cable vents.
Pricey option
5. Eureka Ergonomic Z60 RGB Desk
Designed using ABS plastic and durable steel, Eureka Ergonomic Z60 RGB Desk is one of the best RGB desks that you can buy. With a 60-inch carbon fiber textured working surface, the desk offers a spacious area for placing your desk accessories and having a great gaming session.
This desk has looks that are way different than any traditional standing gaming desk, as it has z-shaped legs, which makes it look even more attractive. Overall, this desk is suitable for those gamers or streamers who are looking for a life-long partner.
Pros
Affordable
Made using good quality materials.
Easy to clean.
Cons
The height is not adjustable.
The accessories are sold separately.
6. Gaming Style Computer Desk by Kinsal
This gaming desk is part of the Kinsal Blade Series. Hence, if you'd like something that looks like it was taken straight from a sci-fi movie, this is your call.
It has a futuristic design while keeping things simple. Furthermore, it is highly convenient as it has compartments for cups, your headset, and controllers. It is sturdy, durable, and good-looking. Also, you won't have to worry about wires anymore thanks to the cable grommets. It has much convenient functionality that you may find useful for your gaming setup.
Pros
It has the best design in all of the options reviewed

It includes several extra features to make sure that you're comfortable at all times

Its durability is quite remarkable
Cons
It can be too expensive for some users
7. Lian Li DK-04X
If you'd like to keep things simple but aesthetically pleasing, the Lian Li DK-04X is a good option. However, it is far from being a simple, light-up gaming desk.
This option, in particular, combines two options: it is a gaming desk and case simultaneously.  You will be able to store your stuff in the case, while it will remain 100% functional as a desk. All you need to do is press a button. You will find enough space for 10 hard drive bays and even liquid cooling!
As an extra, it includes 120mm fans for further refrigeration. It is the perfect option if you're just starting your gaming setup.
Pros
You will get two products in one

It is an excellent option for those looking forward to enhancing or starting their gaming computer

It is simple but good-looking. Furthermore, it allows you to personalize it as much as possible
Cons
All the customization options are up to the user

It can be more expensive than other options
8. Lynx RBG X Rocker Gaming Desk
If you'd like to get something durable, sturdy, and good-looking, you can also opt for choosing this RGB gaming desk.
This gaming desk with led lights is mostly made of heavy-duty aluminum – and you can power it up with a USB. Then, you'll see how the desk's surroundings and its legs start shining. It includes a touch panel where you can control multiple RGB effects. That's right – the personalization options are endless. It is quite innovative for an RGB gaming desk, which makes it an excellent option in this case.
Pros
It is quite sturdy, spacious, and durable

It's easy to use, and the RGB options are customizable
Cons
It doesn't have any other remarkable features besides the RGB touch panel

Only a small part of the desk actually shines
9. VANSPACE 47-inch Gaming Desk
Last but not least, we have this LED gaming desk by VANSPACE. As the name tells you, it has a small surface, which means it can be an excellent option if you're in a reduced space where you cannot afford to place something bigger, as most of the options mentioned above.
Besides the main product, this desk also includes a few extra items: a pair of cable management trays and a storage box you can use for any purpose.
This option by VANSPACE is cost-effective. Thus, if you want something that's both aesthetically pleasing and functional, this RGB desk would be your best acquisition. Where will you find a desk that combines the best of both worlds? You can trust it will enhance the ergonomics of your room.
Pros
It is a cost-effective option

It is excellent for reduced spaces

It includes a few extra accessories that will help you finish your gaming desk
Cons
It's not as spacious as other options

It may not be appropriate for users with heavier setups
With all this information, you can now set up the gaming station of your dreams and have an experience like never before.
The Ultimate Guide to DIY RGB Gaming Desks: Level Up Your Gaming Setup
Gaming has evolved from a simple hobby to a full-blown lifestyle for many enthusiasts. A crucial aspect of any immersive gaming experience is having an aesthetically pleasing gaming setup. One popular trend in recent years is the DIY RGB gaming desk. This guide will walk you through the process of creating your own RGB gaming desk, transforming your gaming space into a visually stunning and personalized environment. So, let's dive in and level up your gaming setup!
Planning and Preparation
Before diving into the construction process, it's important to plan and gather the necessary materials. Consider the size, shape, and features you want for your gaming desk. Take measurements of your available space and decide on the materials you'll need, such as wood, screws, paint, RGB LED strips, and controller. Create a budget and make a detailed list of all the items required.
Building the Desk
Start by assembling the basic structure of the RGB desk using the chosen materials. Measure and cut the wood according to your desired dimensions. Connect the pieces using screws or nails to create the framework. Reinforce the structure to ensure stability. Consider adding shelves or compartments for additional storage. Sand the surfaces and apply a coat of paint or finish of your choice to match your gaming setup's aesthetics.
Installing RGB Lighting
RGB lighting is the highlight of a gaming desk. It adds an immersive and dynamic touch to your gaming experience. Begin by planning the placement of your RGB LED strips. Consider placing them along the edges or underneath the desk for a vibrant glow. Ensure the strips are long enough to cover the entire perimeter of the desk. Install the LED strips using adhesive backing or brackets. Make sure the wires are neatly tucked away and don't obstruct your movement.
Wiring and Power Supply
Proper wiring is essential to ensure your RGB lighting functions smoothly. Connect the LED strips to a controller or hub that supports RGB lighting. Ensure that the wiring is secure and concealed. Depending on the type of LED strips, you may need to connect them to a power supply. Make sure the power supply is compatible and provides sufficient power for the lighting system. Test the connections and ensure all components are working correctly.
Controlling the RGB Lighting
To control and customize your RGB lighting, use a dedicated controller or software. Controllers usually come with various lighting modes, colors, and effects. You can also synchronize the lighting with other gaming peripherals or even integrate it with voice control assistants. Experiment with different settings and effects to create the perfect ambiance for your gaming sessions. Many controllers allow you to save and switch between presets, making it easy to switch between different lighting setups.
Personalizing Your Gaming Desk
Now that your RGB gaming desk is complete, it's time to personalize it further. Add accessories like cable management solutions, a monitor mount, a headphone stand, or a dedicated mouse pad. Display your gaming figurines, trophies, or collectibles to give the desk a personal touch. Consider adding a glass top or acrylic panel to protect the desk's surface while showcasing the RGB lighting underneath. Let your creativity shine and make your gaming desk a reflection of your personality.
Conclusion
Building your own DIY RGB gaming desk is an exciting project that allows you to create a customized gaming setup tailored to your preferences. By following the steps outlined in this guide, you can transform your gaming space into a visually stunning and immersive environment. Remember to plan carefully, gather the necessary materials, and pay attention to the details during the construction and installation process. With a bit of creativity and effort, you'll have a gaming desk that not only enhances your gaming experience but also becomes a centerpiece of your gaming room. Get ready to level up your gaming setup and enjoy gaming in style!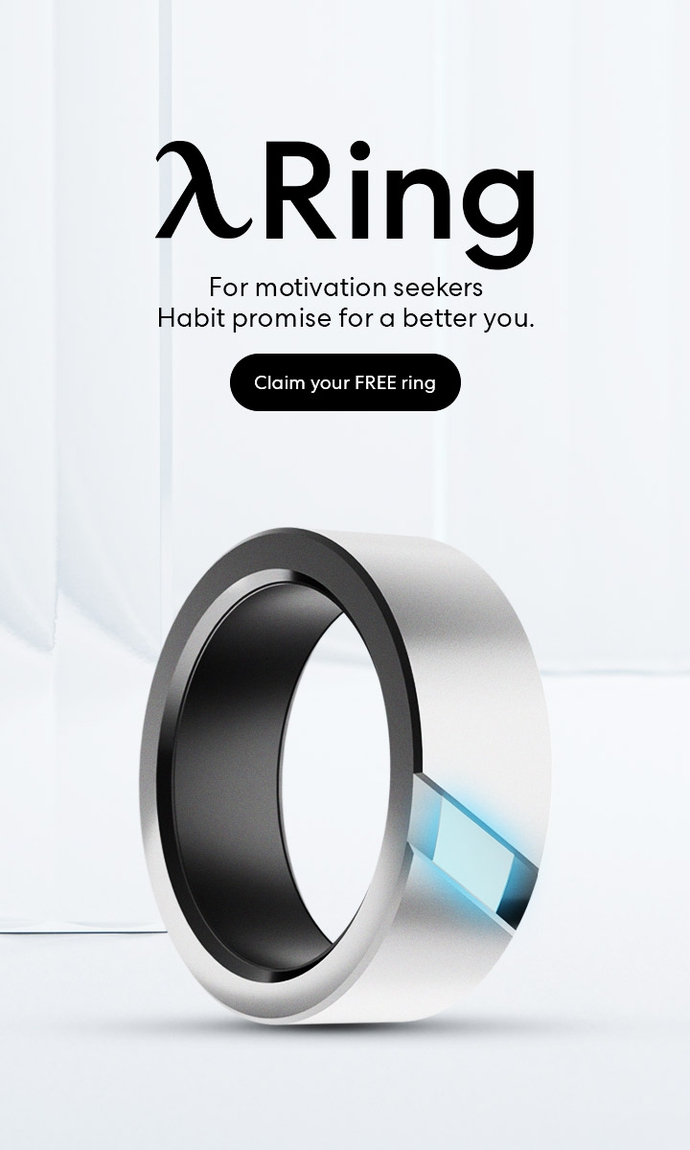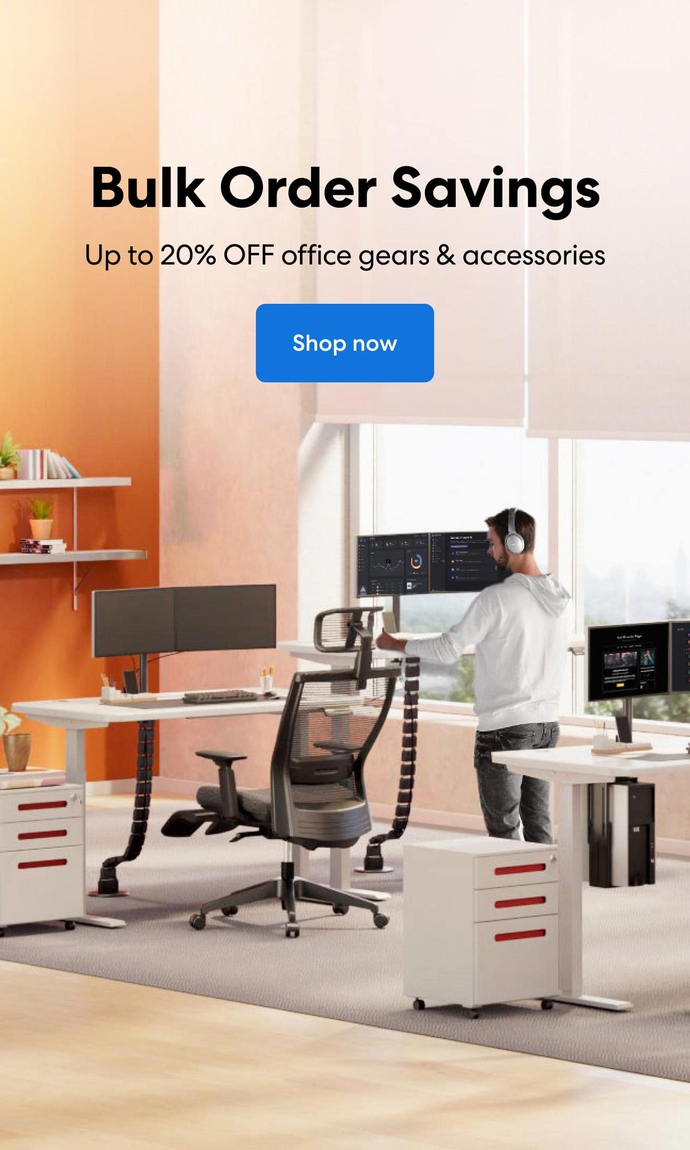 Subcribe newsletter and get $100 OFF.
Receive product updates, special offers, ergo tips, and inspiration form our team.