Workplace Inspiration
5 Small Backyard Sheds & A Detailed Buying Guide

Autonomous
|
Aug 16, 2022
1,403 Views
Have you ever thought of building a home office in your backyard? Have you ever felt the need to get a home gym in your back shed? A small backyard shed plays the role of that additional space that you never knew you needed. If you are here today, chances are that you have decided to invest in a privacy pod and want to organize your backyard shed in the most minimalistic manner.
Buying the small garden shed kits is a very challenging task for newbies. They are not aware of the market and the relevant sellers. Neither do they have a sound knowledge of the factors that determine the likeability of a shed. If you know the basic criteria for selecting a backyard shed, creating a small backyard shed DIY would become an easy task for you.
Are you interested in learning the nitty gritty of the backyard sheds? If so, this article is for you. As you read further, you will find some amazing small backyard shed ideas from the market's most authentic and reliable sellers. In addition, we have provided the details of the aspects of a backyard shed that explains our choices of the best backyard sheds. So, let's begin with our small garden shed kits list.
5 Top Small Backyard Shed Ideas
1. Autonomous Pod
The Autonomous Pod is a multipurpose shed that you can use as a home office, gym, or even a wooden pod for the garden. The office pod has a stylish look featuring glass doors, so it will add to the aesthetics of your backyard along with providing you with a peaceful space to work.
Overall, the size of this shed is perfect for any backyard, and the materials used (plywood, housewrap, composite wood coating, and a sturdy wooden frame) are durable enough to withstand any weather condition. 
2. Suncast Tremont Resin Backyard Shed
The Suncast Tremont Resin Backyard Shed is a storage shed that you can use to store your garden equipment or other accessories. Since this shed features double doors, the entrance is 60-inches wide, enough to accommodate the entrance of larger equipment. There are six preinstalled skylights and a window at the side to increase visibility. So, you won't have to unlock the shed repeatedly to see what's inside. 
3. Gravforce Outdoor Metal Shed
The Gravforce Outdoor Metal Shed is ideal for those customers who wish to have a durable small shed for storing heavy-duty equipment. Since this shed is made using galvanized steel, it will not catch rust and will be ideal for storing garden supplies. Overall, its assembling is not much time-consuming, but it doesn't have any windows and lacks a wide entrance, so you cannot use it for multiple purposes. 
4. Keter Factor Small Backyard Shed
The Keter Factor Small Backyard Shed is an ideal shed for small spaces. However, you have to construct a foundation for this shed in your backyard before assembling it. Since this shed is made using durable resin, it can withstand any weather. Featuring a skylight, double doors, and a window for natural light, this backyard studio shed has everything that you need in a multipurpose shed. However, it does not look as stylish as the other models discussed above. 
5. Rowlinson Paramount Buildings Barn Tongue & Groove Garden Shed
The Rowlinson Paramount Buildings Barn Tongue & Groove Garden Shed is a compact shed that is designed for small gardens. The shed is uniquely designed to have an apex roof with a slightly lengthy slope on one of the roof's sides. You can conveniently place this shed in your garden or in your backyard the way you like. Overall, this shed is spacious enough to accommodate garden supplies. 
How to Choose a Small Backyard Shed – 4 Important Factors
There are four essential factors that determine whether a small backyard shed is suitable for you. We have shared their details below to give you some insight. So, let's have a look at them. 
Material
The backyard sheds are mainly constructed using wood, plastic, and metal. Wooden sheds are known for their durability; you will usually find a prefab office or a garden shed made using wood.
On the other hand, metal sheds are mainly used for storage. You will usually find outdoor storage sheds made using metals as this helps them hold heavy-duty equipment.
Plastic sheds are not much common, but you may use them if you wish to have a shed that is lightweight and does not require any maintenance. Nevertheless, plastic is not a sustainable material. 
Size
The backyard sheds are available in multiple sizes. Even if you go for a small garden shed DIY, you have a wide range to decide which size to go for. The primary factor that defines the size selection is how much space you have in your backyard or garden to accommodate a shed easily. You should measure the space that you have available. The shed size should be such that you have enough room to open and close the shed's door once it is assembled in your backyard. 
Roof Shape
There are primarily three types of roof shapes that you will notice in sheds. These are pent roofs, gable roofs, and gambrel roofs. The Gable roof is triangular, while the gambrel roof has two slopes on each side. The triangular roof offers the most headspace. The pent roof slopes in one direction only. You may find a pent roof in some indoor office pods. 
Cost & Affordability
The last factor is the cost of a shed and your affordability. If you look at the market, you will find small backyard sheds in multiple price ranges. On average, they may cost you between $5,000 - $30,000, but most of the durable ones are around $15,000. Nevertheless, if you cannot afford that, you have the option of going for the small DIY garden shed and making a backyard shed on your own.
Bottom Line
We hope you have gained some useful insights from this buying guide, and purchasing small garden shed kits will become easier for you. So, go ahead and get yourself the backyard shed of your dreams today!
Video ads for product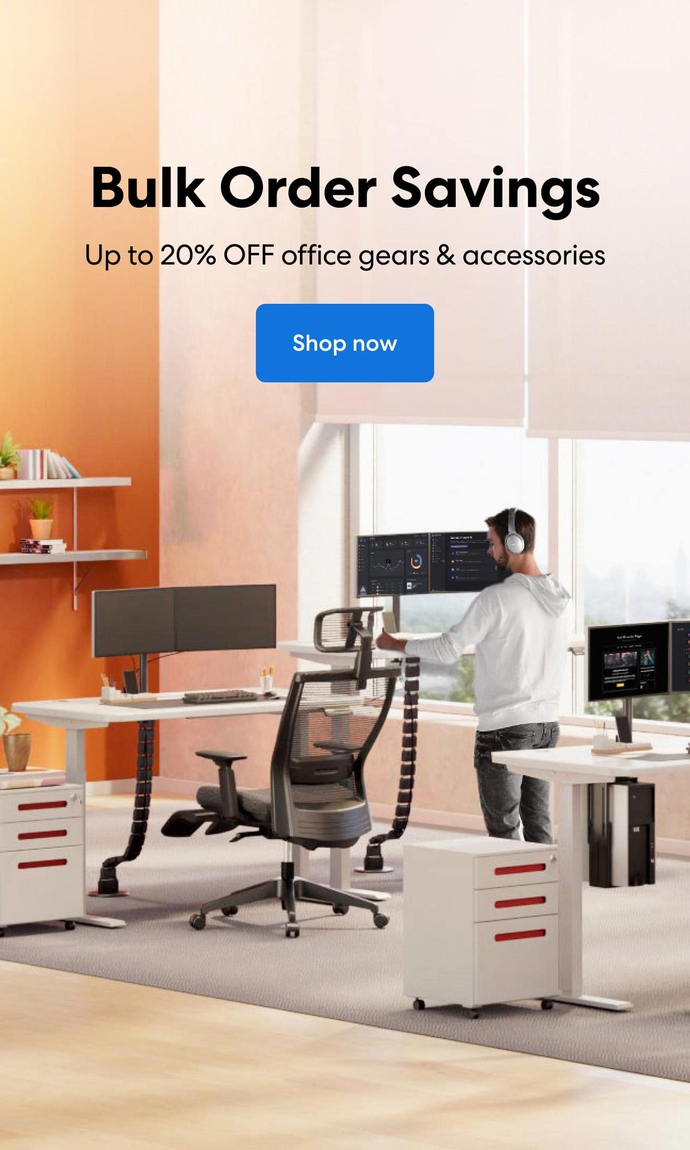 Subcribe newsletter and get $100 OFF.
Receive product updates, special offers, ergo tips, and inspiration form our team.