Kids are very active and creative human beings, and they can stimulate those qualities by making crafts, drawing, painting, and reading stories. Just like adults, kids need to have a suitable environment to do these activities. People associate all the different places and items of their homes with a respective activity; this is an essential component of kids' lives because they use their first years of life to create habits, develop their concentration ability, and learn how to focus. When kids have a place to do these activities in a peaceful environment, they can focus on the task at hand. But why should you think about a DIY desk for kids?
Finding an affordable DIY standing desk is a near-impossible task, so do not be surprised by the number of people that search online for how to make a kids' desk. Even though building a desk from scratch is an option, making them is, sometimes, more exhausting than assembling a prefabricated one. That is the reason this article can help you save a great deal of money when thinking about buying or building a kid's desk. 
Take advantage of your weekend and make this easy-to-build DIY desk for kids!
How To Find The Best Desk Model?
When people think about their children's desk plan, they must think about its functionality. There are three elements to keep in mind while looking for a desk model: shape, look and height.
Shape

: Before planning the form of the DIY desk for kids, you must look at your kid's room and think about what shape can fit better. There are many desk shapes you can choose from, such as curved front desks, peninsula desks, equal corners desks (three legs), rectangular concave front desks, rectangular curved front desks, or just a regular rectangular desk.

Look

: Even though you're planning to make an easy-to-build kid's desk, you must think about the look of your kid's room. Does the desk color match the room's current decoration? If you plan on keeping that desk for a while, this is a crucial decision to make. The tone and style of the desk can also affect the mood of your kid's workspace. 

Height

: Remember, you are not looking to build a desk for yourself, and many models online are designed for an adult's workspace, so search online for children's desk models and look at their description to find the right height for your kid. 
How Long Does It Take To Build A Kid's Desk?
As you may think, building a children's desk from scratch can take more or less time, it depends on how complex the model you want to build is. When making your DIY child's desk, you should consider taking it easy so that the desk does not present any problem. 
A time estimate of how long it can take you to build a standing desk for kids depends on how many items you must put together before assembling all parts of the desk. Building a DIY child's desk should take you from only a day to an entire weekend to make. 
However, factors such as the size, the desk type, your assembling techniques, your tools, and your expertise; all those factors can influence the time you require to make your desk. One good way to reduce the build time is to separate the whole process into phases and set up an estimated time for each part, so you try to complete that task within the time. For example, phase one can be the preparation process, and it can take you from 2 to 10 hours to search online and find the model that fits better.
Is It Cheaper To Build A DIY Child's Desk?
That is the question everyone asks themselves when they are thinking about building their children's desk. The quick answer is yes, building a DIY desk for kids is a cheaper option than buying other prefabricated desk options. No matter if the desk is a regular desk or even a standing desk, buying something that needs to be built almost every time saves you from spending hundreds and hundreds of dollars. 
Some desk prices are too high for what you probably thought. Many prefabricated children's desks can cost you thousands of dollars to buy them and transport them, also depending on their complexity, hiring someone to build it is another price to pay. However, buying a DIY desk for kids and building it from scratch can take away a zero from those prices; you should be able to make your own DIY kid's desk spending a much lower amount of money and effort. Buy smart! Luckily for you, we provide you with the best and affordable DIY children's desk and ergonomic chairs for kids. 
Pros And Cons Of Building Your Stuff
Pros Of Building DIY Desk for Kids
If you build your furniture at home, you can easily save a considerable amount of money. When buying furniture products online, you may not think about how much money you can save by building them yourself. Since desk prices online can exceed the thousand dollars, out prices only range from $200 to $700.

When building something by yourself, you can get the exact model and materials you want. If you make any furniture product, you can choose the colors, shades, textures, and sizes you desire. 

DIY child's desk can be a fun family activity to do. You and your family can spend quality time together while teaching your children how to build things and enjoy the process.
Cons Of Building DIY Desk for Kids
Some models can be complicated at first. All do-it-yourself furniture activities require a degree of building skills, so initially, you may find it hard to achieve the model design you choose in the first place. If you are amateur building things, you might spend more time making your desk than an expert, so if you are a busy person, you should wait for free time to build it as it can be time-consuming.

Building something requires tools such as a hammer, screwdrivers, a drill, and a place to serve as a workshop. 
Materials You Need To Build A Kid's Desk
Apart from obvious building materials, these are the principal materials you need to build your DIY child's desk:
The Surface
Even though this is a small piece of office furniture or any automated furniture, you need a spacious desktop. Prefabricated wooden boards from big furniture companies tend to have high prices; their costs range from $200 to $300. Even though used doors have reasonable price costs, with people selling them for $40 to $60 or even giving them away; they tend to break as they were probably in bad conditions. Sometimes, it is hard to find polished doors, so you might have to do extra work to stain or paint a DIY desk for kids. However, when buying our products, you do not have to worry about looking for a good quality surface for your desk.
The Legs
The other essential element your kid's desk needs are good quality and strong legs. Depending on the desk model you choose, you might want to buy four to six support legs; the total number depends on whether you want to add drawers to the desk. Most people recommend buying industrial pipes or standard desk legs. Adjustable legs could be a good option to buy for any desk. These types of legs saves you from having to calculate the exact height for your kid. But they are a high extra cost to pay. 
Buying all these pieces separately can cost you a larger amount of money since most companies raise their prices for individual parts. Our DIY desk for kids already provides you with already measured and best quality legs, so you do not have to look for expensive legs for your children's desk.
Drawers
Even a kid's desk needs drawers; they are essential for every workspace. There, your children can put their items such as, school supplies, pencils, tools, etc. To fulfill this requirement, our DIY easy-to-build kid's desk already comes with a desk drawer.
How To Make A Kid's Desk Step-By-Step
1. Prepare Everything
Start by picking a nice spot for your kid's workstation, keep in mind factors as space and lighting. If you do not have a space to fill these requirements, start conditioning your kid's room keeping in mind both factors. Remember, kids also need a nice environment to do their activities. Doing this should only take a few hours of your time and a couple of days to make sure everything is set well. 
After conditioning the space, you can start preparing your tools. This part of the preparation process for DIY desks for kids can be relaxing, but make sure you have all the requirements in our instructions. Otherwise, you could not start assembling the desk until you buy them. Take your time to look at the instructions and organize your tools and materials.
2. Unpack The Product
After you finish the children's desk plan and plan the build, you can remove all the desk parts from the packing and place them on the floor. Then you can organize them by category; while doing this, you should read the manufacturer installation manual to make sure all parts and materials are there. Additionally, you can also check all parts and materials in the product's description from our website. If there are some parts missing for mistake, do not hesitate to call us and use your 2-year warranty, so you can change the product immediately.
3. Place The Parts
In this part of the process, you start planning out your build. After all your materials are organized and ready, take the desk parts and place them where you should install them. Starting with the DIY adjustable desk legs; that way, you can know exactly how you must assemble them. Otherwise, your child's desk could be unbalanced. Additionally, it is a good idea to mark where you must put which screws before doing so. 
On the other hand, also take the board and place it above the desktop where it should be installed, and check the manufacturing manual to know how to do it and what materials you need to DIY desk for kids.
4. Assemble All The Parts!
After you found a place for everything, start by following the instructions for the legs; observe that everything is straight and that you place them over the marks you did before. When doing this, attach the leg brackets, but do not attach the legs yet. Make sure that you put the legs centered on the desk surface before screwing them down. Check the instructions manual to assure you are using the correct screws.
5. Add And Adjust The Legs And The Board
Now you can take your desktop to your kid's room to do the last steps. Screw the legs into their respective bracket on the top of your kid's desk; you also need to connect all the cable management and height-adjustment controllers to the bottom of the desktop. Then you can adjust the height of your child's desk based on how tall your child is. 
After adding all the legs, you only need to flip the desk over and add its finishing touch. We recommend calling somebody to help you hold the desk board while you screw it to the desktop.
6. Check The Stability Of The Desk
After flipping the desk over and making sure everything is stable, use a level tool or a level phone app to assure that the level is excellent. If not, you have to adjust the legs until it is.
Now you are ready to build any of our DIY desks for kids entirely by yourself! If this article was helpful for you, do not hesitate to share it with your friends.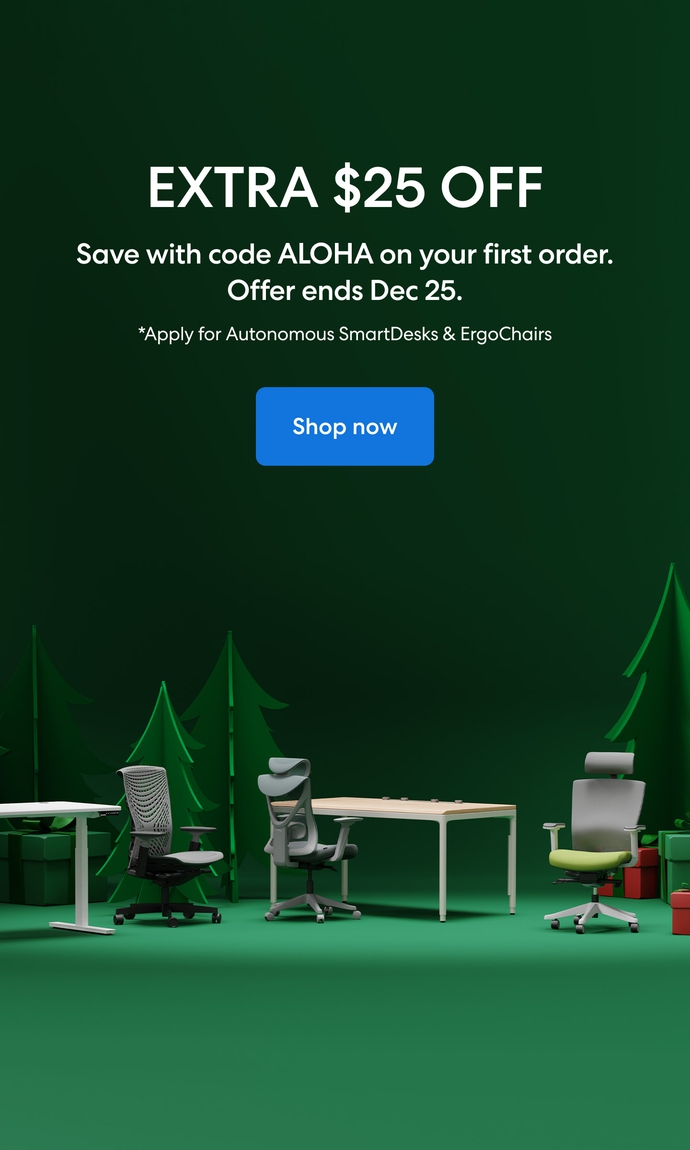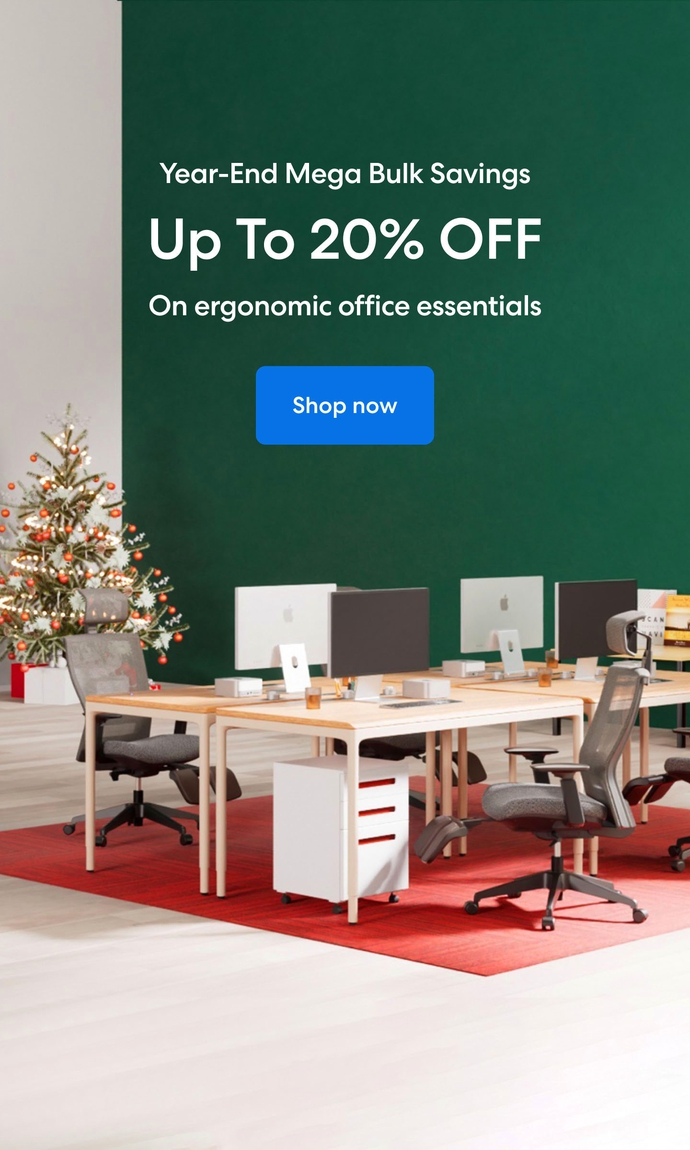 Subcribe newsletter and get $100 OFF.
Receive product updates, special offers, ergo tips, and inspiration form our team.