Smart Products
DIY Adjustable Desk Legs: 10 Steps to Make Your Own
13,292 Views
By now, you understand how unhealthy sitting all day long is. Are you thinking of building yourself a DIY adjustable standing desk? Not only is it a great solution to redesign your office space, but it also means that you get to stamp your identity on your desk's composition. While it is true that you likely need some level of construction expertise to pull this one off, it's a fun project that your body is going to thank you for later.
When making your adjustable desk, it is advised that you use DIY standing desk legs that either adjust to sit-or-stand levels or that it can go all the way to the floor. The former is typically the way people do it, as they have no reason to adjust their desks to the floor.
Standing desk legs form the base of your desk. The foundation must be a solid one to handle whatever needs you may have, so as you think about your build, bear your equipment load in mind. Do you need some advice on the leg types and the building process? Well, you've come to the right place. Enjoy the information below, and happy designing!
Pros and Cons of An Adjustable Standing Desk
Pros of An Adjustable Standing Desk
Before diving into the steps needed to make your adjustable desk and the diy adjustable desk legs necessary, it's important to look at some reasons why people are investing in standing desks. Have you ever considered what the advantages of the desks are? Here are some: 
An adjustable standing desk can help you burn some calories, though it may not be as much you would in the gym. However, you can certainly burn some calories standing which you are going to be doing more of, instead of sitting all day. 

A common complaint from remote workers is chronic back and neck pains, as sitting for extended periods can be uncomfortable and detrimental to your health. Using an adjustable standing desk can help with switching up your mode of operation, making you more active, reducing your back,

shoulder pains, cramps, and keeping your body in good shape.

When using an adjustable standing desk correctly, it helps the user maintain natural body positioning, improve cognitive function, and encourages proper posture. 

An adjustable standing desk is great at promoting healthy blood flow in your core, legs, and glutes as it encourages movement, instead of the traditional setup that has you sitting in one place all day. 

The standard sedentary work style you are accustomed to is broken once you start using an adjustable standing desk, which helps to sharpen your mind and improves your performance and

boost productivity. 

Since human beings were not built for sitting and were created for movement, the standing desk helps you to get the required movement in.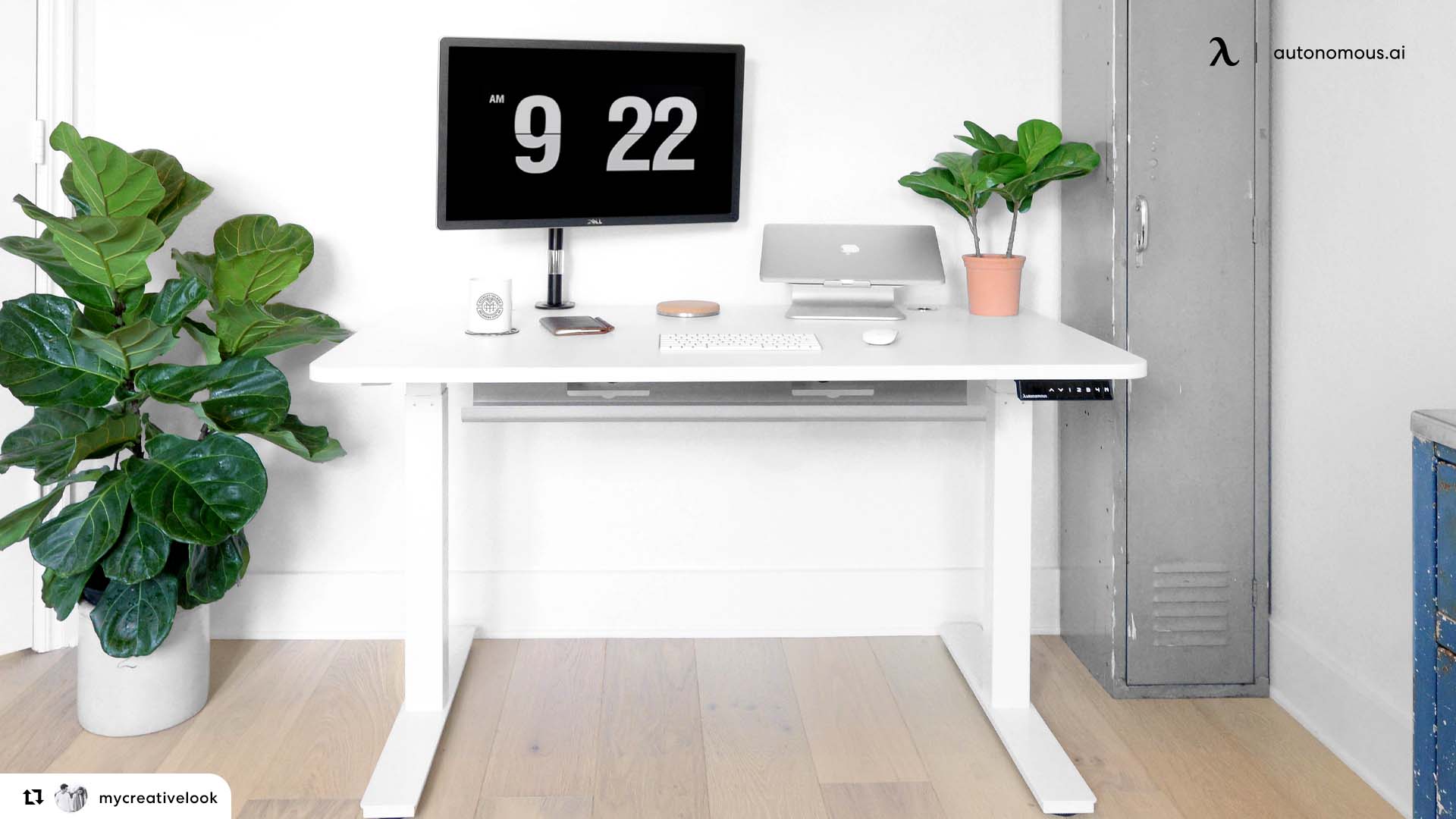 Cons of An Adjustable Standing Desk 
No one can dispute that an adjustable standing desk is an excellent asset. Be that as it may, some disadvantages ought to be taken into consideration. These are as follows:
While sitting for an extended period is dangerous to your health, so is standing constantly. Whenever you stand, numerous muscles are engaged, and support comes from your knees. This increases the pressure on such areas and leads to chronic health conditions, side effects, and pains. 

Change is not immediate, as it takes some getting used to if you want to be a part of the standing desk culture. If you were once used to spending the entire workday seated, having to work and stand is not the easiest thing in the beginning. It feels like a strain at first and can get downright uncomfortable. Consider implementing shorter standing sessions and flexibly

schedule sit-stand sessions at the beginning.

If you are not conscious of the way you stand, it is easy to practice bad posture. Since there is no feature to correct your alignment, this may be an issue that could have serious negative implications. 
Adjustable Desk Leg Variations
You can find a lot of adjustable desk leg types. The most common of them all are:
Pin-style "fixed" position legs

Telescoping desk legs

Electric powered adjustable desk legs

Fold-away adjusting desk legs

Manual crank desk legs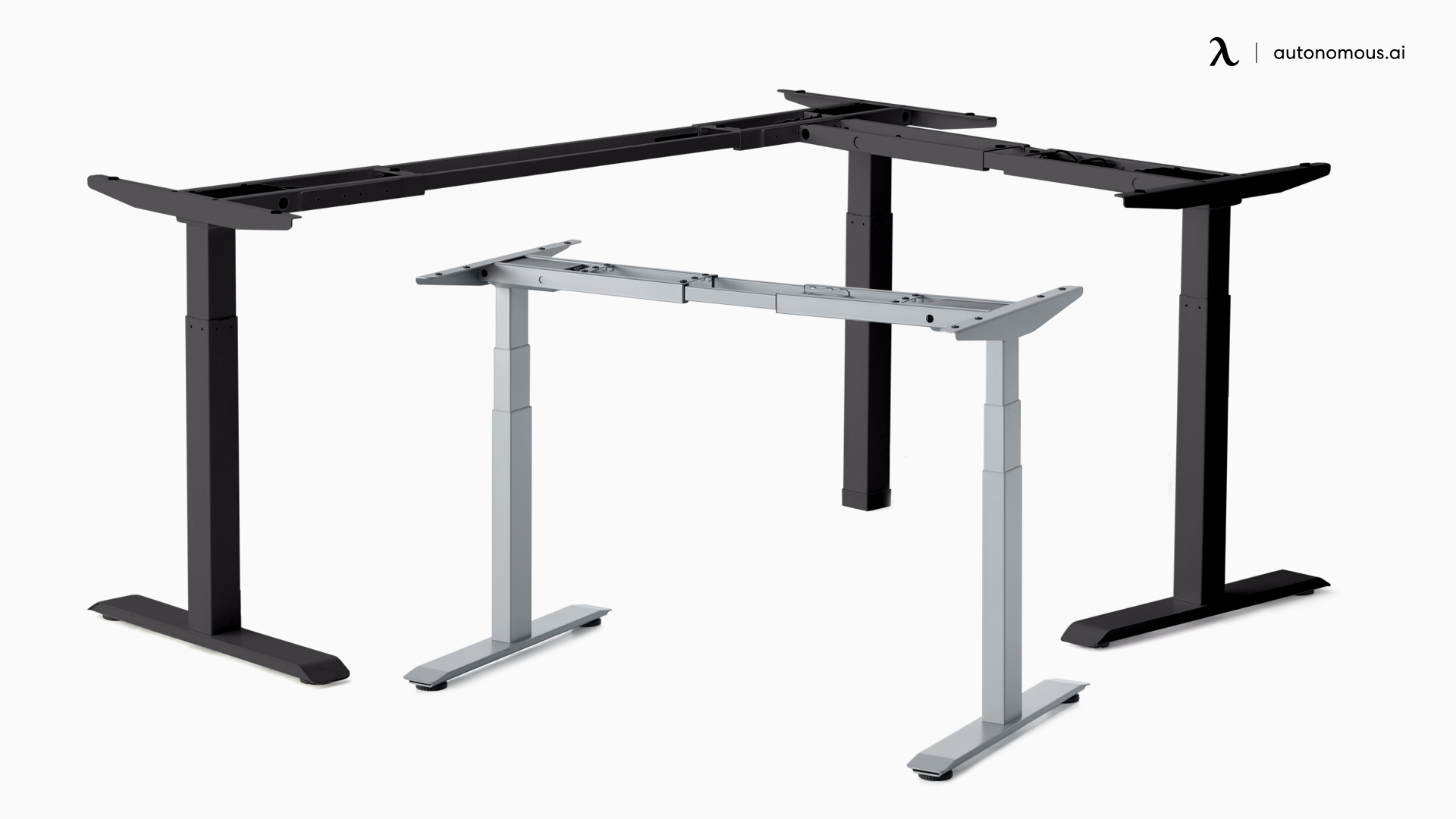 Choosing the Best DIY Adjustable Desk Legs
In considering building your adjustable standing desk, getting a motorized standing desk is a bit costly. However, doing so offers better value for money and allows for ergonomic elements that benefit you a great deal. These are the best diy adjustable desk legs that should be ideal for your project.
1. Standard Adjustable Desk Legs
This fixed, sleek, black modern design allows you to rapidly adjust the height of the desk on almost every surface. This type of leg is 4-30 inches in length, and it weighs about 220 pounds. The mechanism is easy to install but comes with a limited range of adjustments. 
The standard DIY adjustable desk legs are a popular choice as they do not require much experience in woodworking. You simply just screw the legs into the underside of the wooden desktops, make a few adjustments to the level of the floor, and you have yourself a desk. It's simple design and easily attachable plates make it possible to fit almost all kinds of desktops. Once the wood is solid and you use the screws that come with the set, you should have no problem. If you want a suggestion for good customization, you might want to have a keyboard tray installed.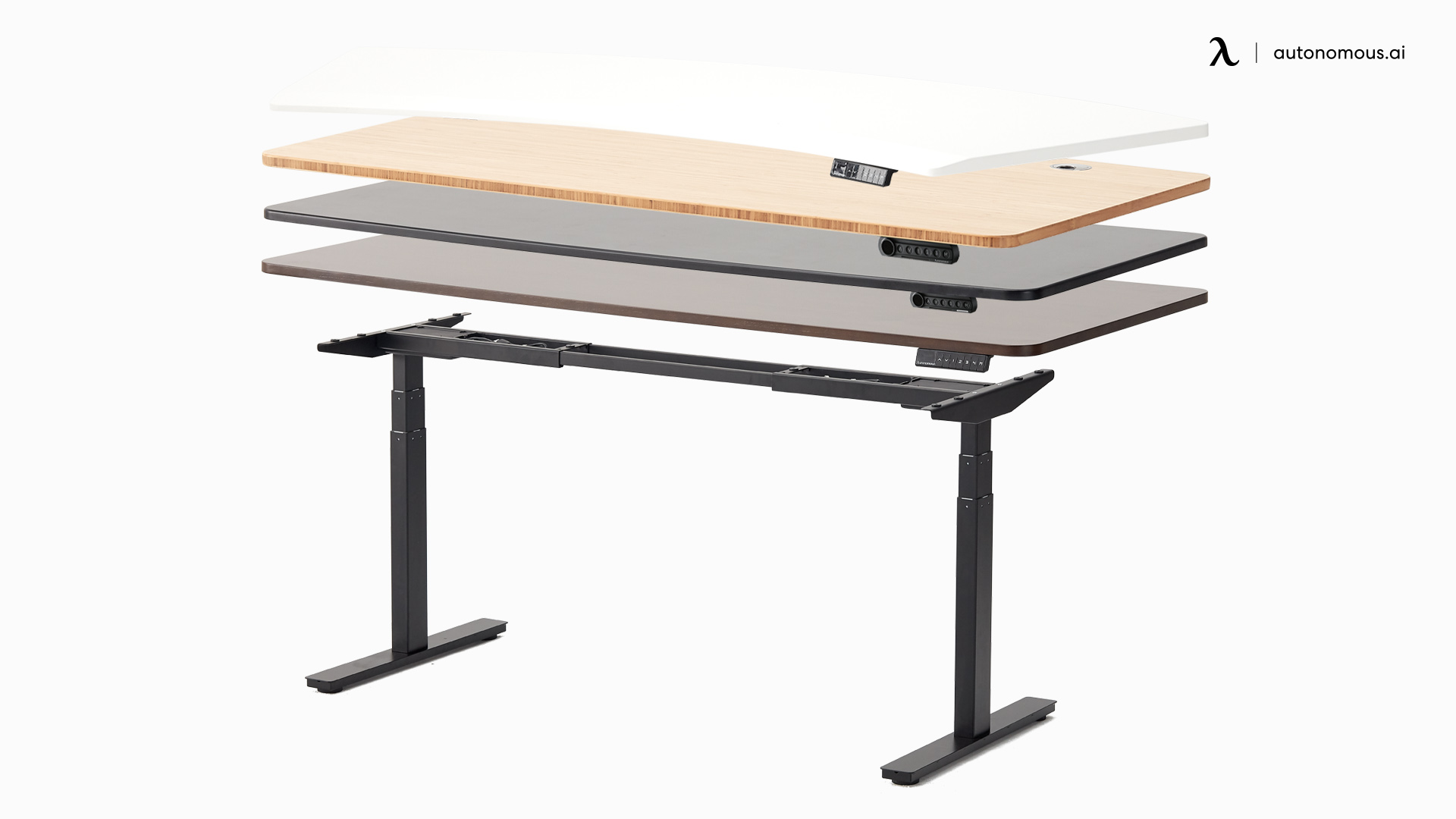 2. Manual Crank Adjustable Desk Leg
If you are on a budget and looking for good DIY standing desk legs option, this sit-stand, manual crank-style table can adjust to all your needs. It weighs in at about 132 pounds, boasts 18 inches of adjustment range, and cements it all with a sturdy build and an easy installation process. The crank allows you to move both legs up and down at the same time and does not rely on power. When using a manual crank desk leg, you can build any kind of desk, but it is best to purchase the unit first. You can then select a top of sufficient length and width. A thicker top is recommended to offset the weight of the DIY adjustable desk leg. Don't worry, as the desk is designed for thicker tops, so it isn't going to be toppling over.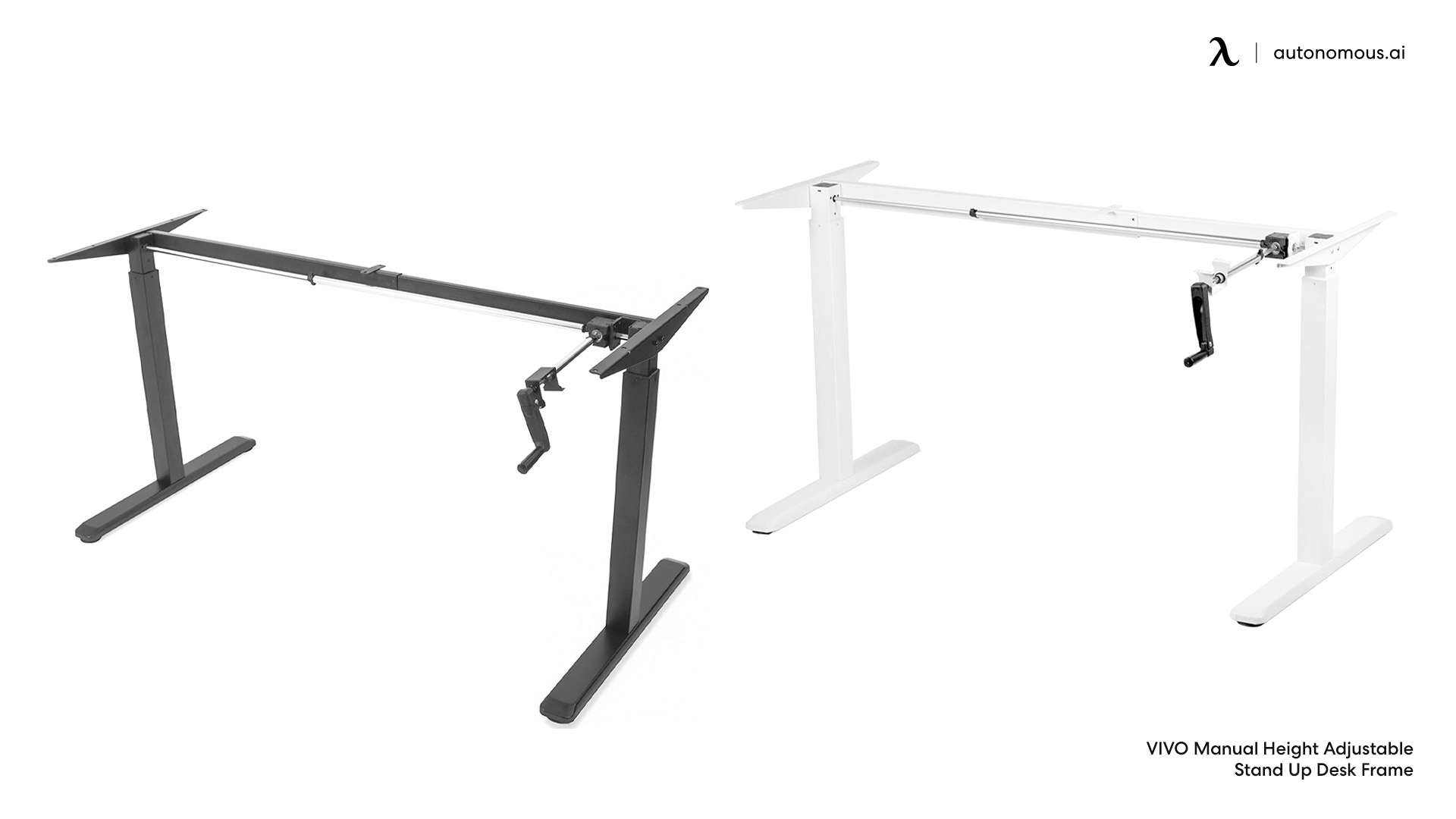 3. Folding Telescopic Desk Leg
This telescopic adjustable desk leg is a good idea for a fold-away wall desk, as it enables you to build a desk surface you can fold against the wall. It weighs in at 176 pounds, is easy to install, and has a swinging arm design with collapsible legs for a narrower desk length. While it has a limited range of adjustment, this one-of-a-kind desk leg style is ideal for small spaces that cannot facilitate a desk being up consistently.
If you build your desktop with the width of the fully collapsed leg, attaching one of the ends of the desk to folding hinges or mounting the leg in the center section of the desk should be very easy. The ends of the DIY adjustable table legs can be used to balance the desk after installation.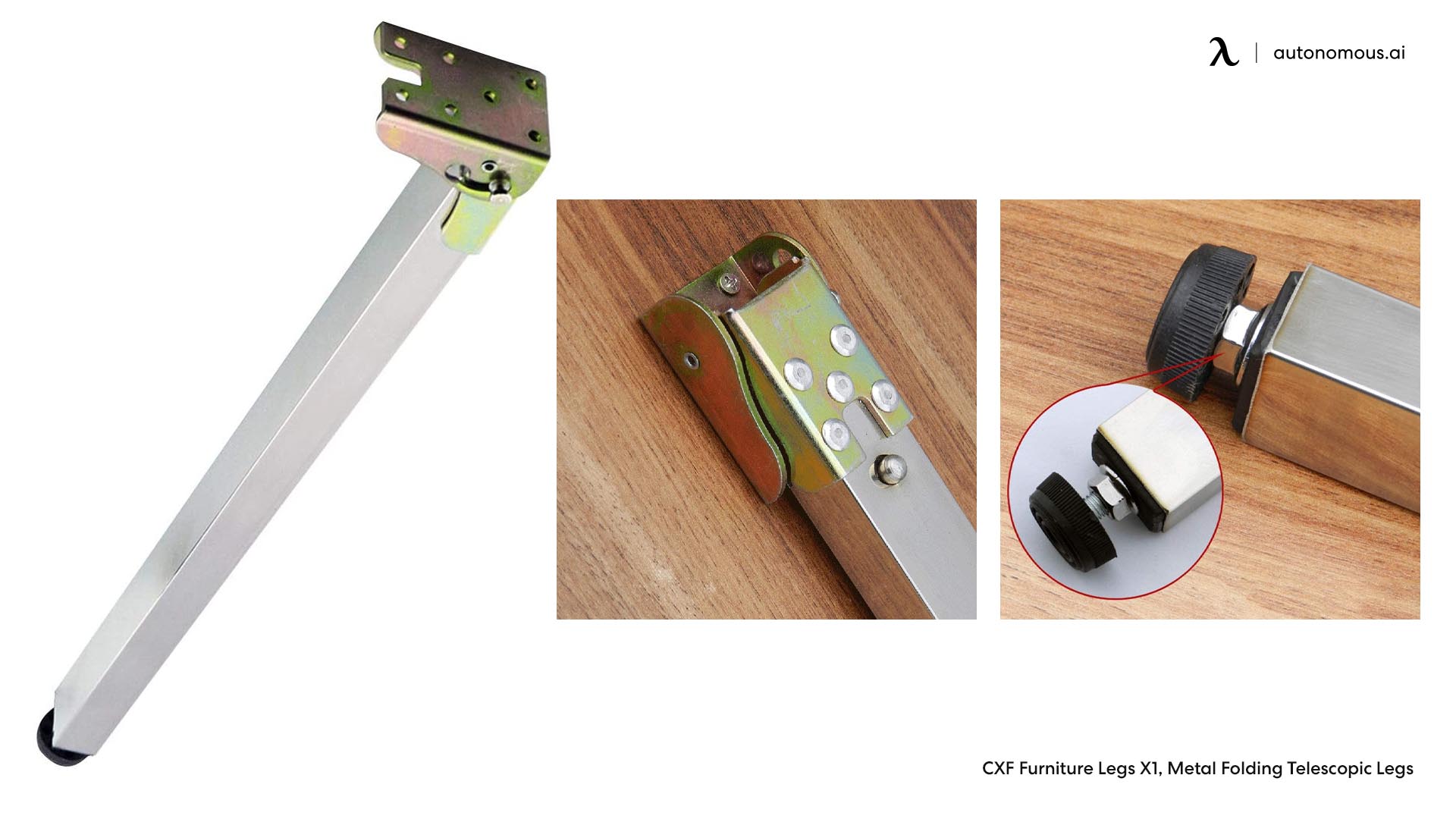 4. Electric Adjustable Desk Frame
This is a premium option where standing desks of the DIY variety are concerned. Even in the context of prebuilt desks, an electric standing desk frame is always a standout option. Telescopic adjustable legs allow you to build your desktop and just attach the legs. The adjustable desk frame is power lifted, with 8 inches of adjustment range, a 176 lb. weight capacity, and a super-easy setup process. While the adjustment range and height for taller desks are limited, the DIY adjustable table legs are available for L-shaped adjustable standing desks and regular desks. Additionally, it's sturdy and has a simple control for raising and lowering the desk. 
The possibilities are endless with the electric DIY adjustable table legs but bear in mind that you need a power source near the desk for the work. You need a thick stable top to avoid toppling and flexing. Fixtures, paintings, and windows may obstruct its automatic movements, so be careful with placement.
5. Classic Schoolroom Adjustable Desk Legs
These DIY adjustable table legs are telescopic, with a wide adjustment range of up to 30 inches. Additionally, it boasts a heavy-duty design and simple installation. Even though the adjustment is fixed to the supplied holes on the surface and is non-adjustable, once installed and in use, the classic schoolroom adjustment desk leg option is a budget-friendly alternative if you are unable to afford a powered or manual desk. 
This DIY standing desk leg allows a lock high of 22-30 inches and you can choose just about any kind of top you want.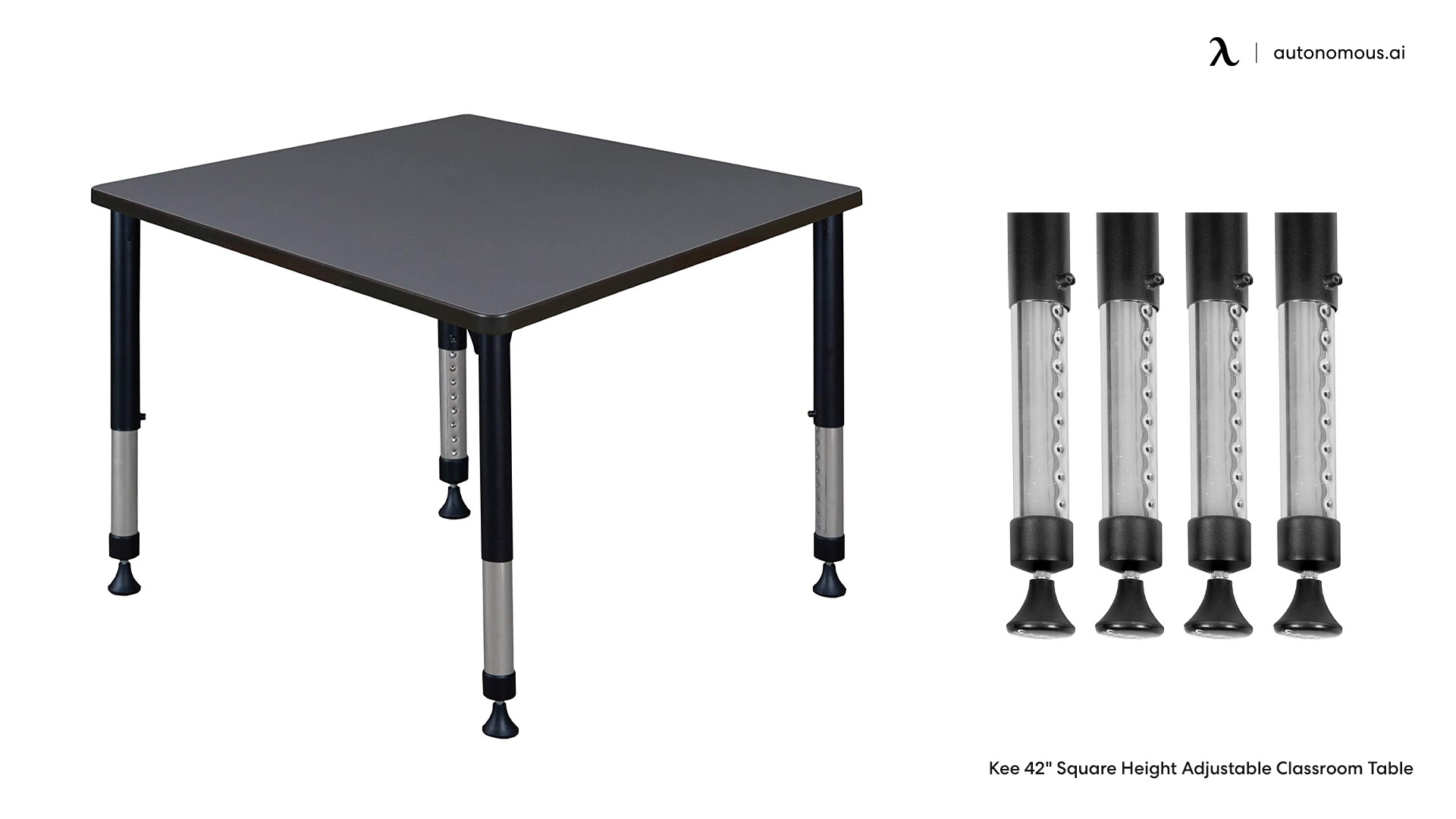 Building a DIY Standing Desk Step by Step Guide
Once you have selected your base and top, you can commence the building process. Though some adjustable legs for desk come with specifications, this is a general set of directions to help you along the way:
Step 1
Select a suitable space or area for your desk, in terms of lighting and spacing for a workstation. That way, after you put it together, you don't have to think about moving it.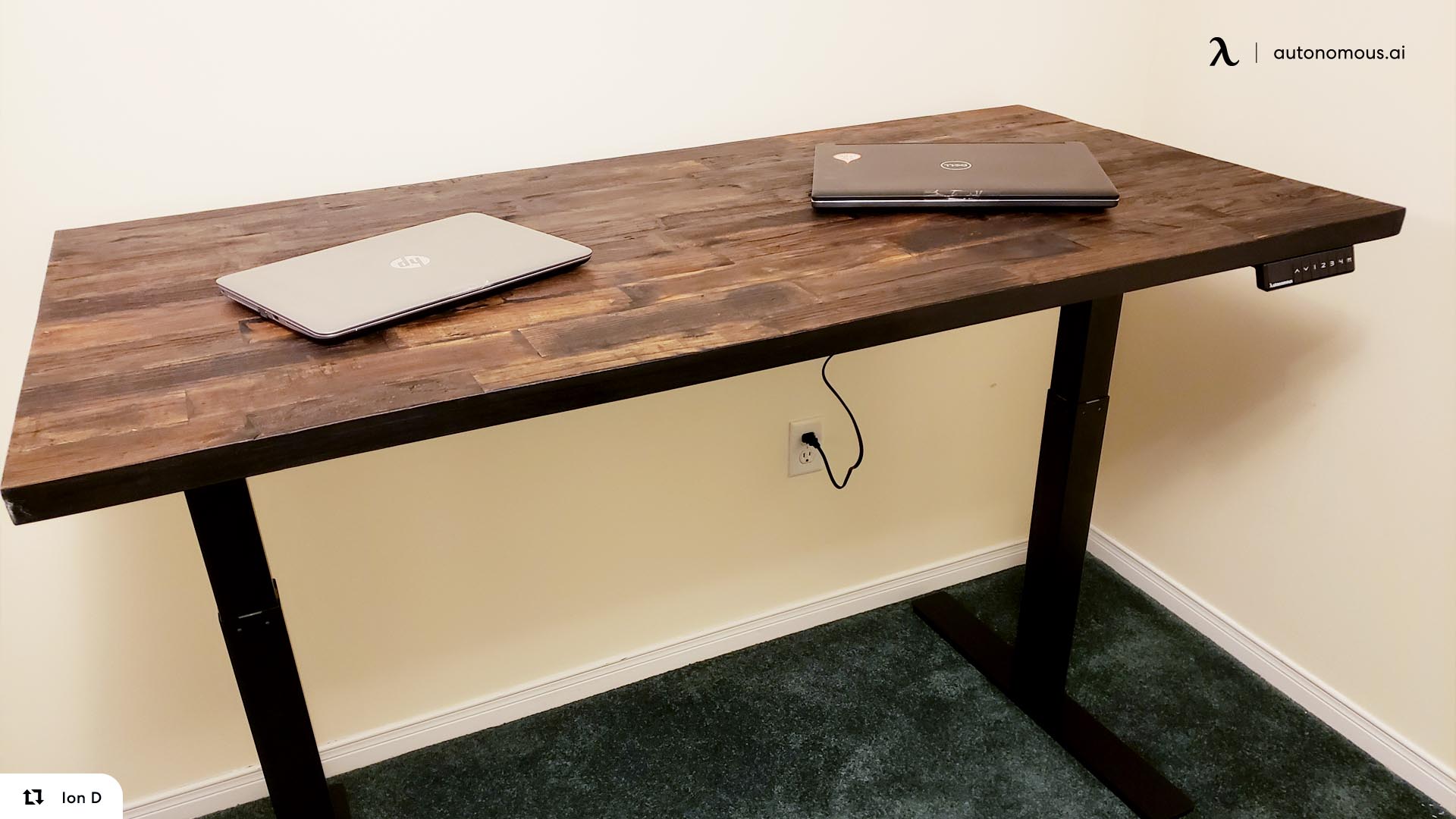 Step 2
Gather all the tools you plan to use, such as wrenches or hex keys and screwdrivers. Depending on the top, you may need a drill and specific screws.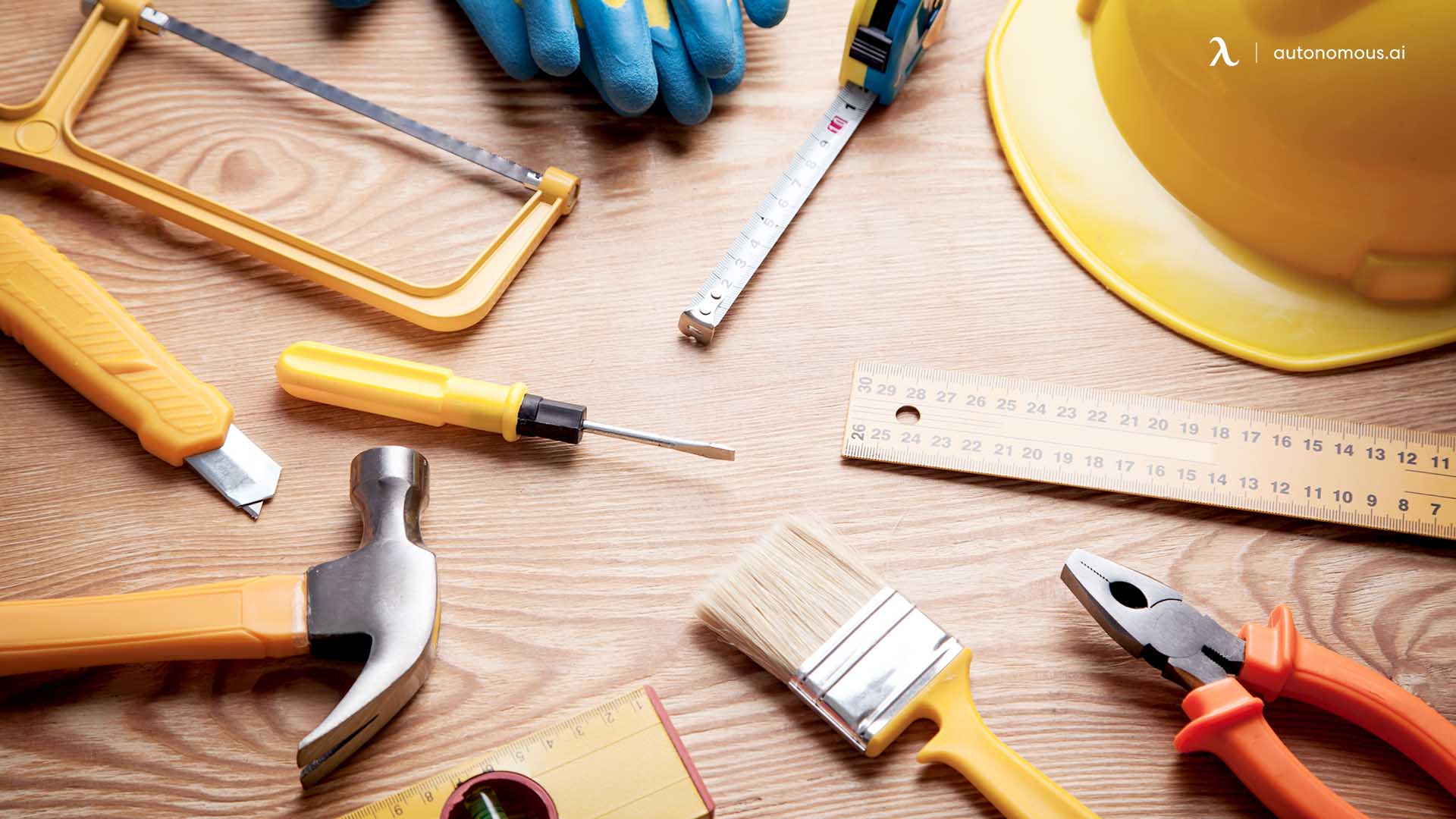 Step 3
Read all the assembly instructions in the manual carefully, take out all the parts, and organize them for assembly. 
Step 4
Gently place the desk facing down on a soft surface so it doesn't get any scratches or scrapes.
Step 5
Begin assembling the adjustable legs for desk by connecting the feet to the legs and the crossbars.
Step 6
As soon as you have assembled the legs, put them on top of the desktop and line them up with the crossbars and the pre-drilled holes. If there are no pre-drilled holes, you may have to measure and drill them in by yourself to attach the base.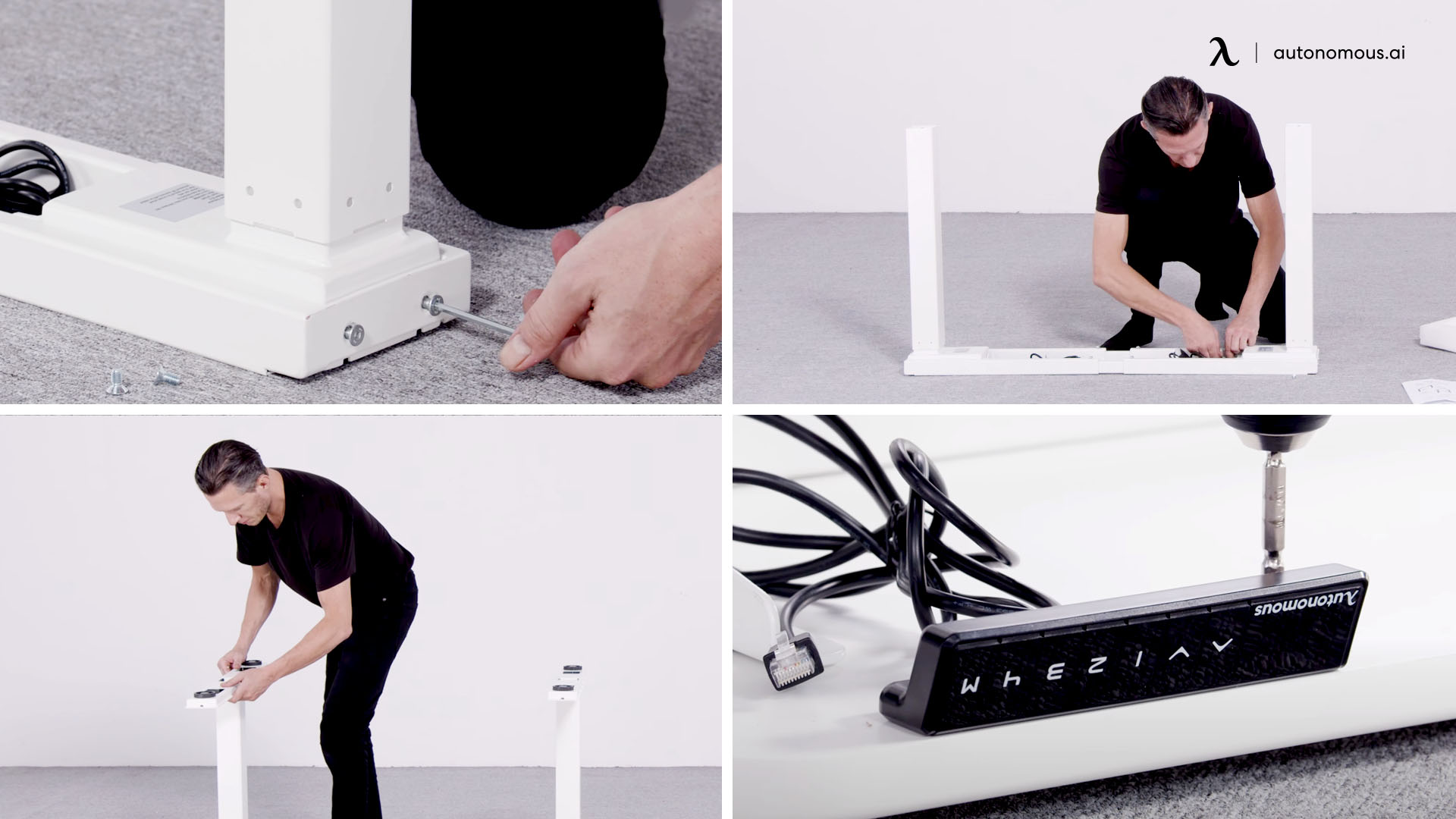 Step 7
Locate any supporting crossbars or cord trays and attach DIY adjustable desk legs. Now connect the power control unit.
Step 8
Identify the handset and install it by aligning it with the two holes that should be at the end of the desk. If this is a custom top or one without the holes you must measure and drill them in. 
Step 9
It's time for your keyboard tray installation. Consult the installation manual if you bought a keyboard tray separately. 
Step 10
The final step involves plugging in the handset, the cables for the leg motors, and the power supply to the control system you have. Cable guides can be useful here in helping you organize your cords with cable management for a seamless look. 
You are finished, and now all you must do is flip the desk over. Plug everything into your power outlet and there is your new workstation. Alternatively, you can buy the Autonomous Standing Desk DIY Kit that gives you the freedom of creating your height adjustable desk that elevates your workstation. 
The standing desk base frame produces low sound waves of less than 45 decibels, so there is no disturbance when you decide to adjust. It is a low-budget option and comes with DIY desk legss that take virtually no time to assemble. The best part is that the tabletop design is completely up to your style and preference. 
Building Your Adjustable Desk Legs
Are you wondering how you can turn your existing DIY desk legss into adjustable ones? You need to consider if you plan to use wood, or if you want to use a specialty desk leg lever. It can be placed at the base of the desk. Generally, these kinds of levers can screw into wood bases and are held together securely by an internal bolt.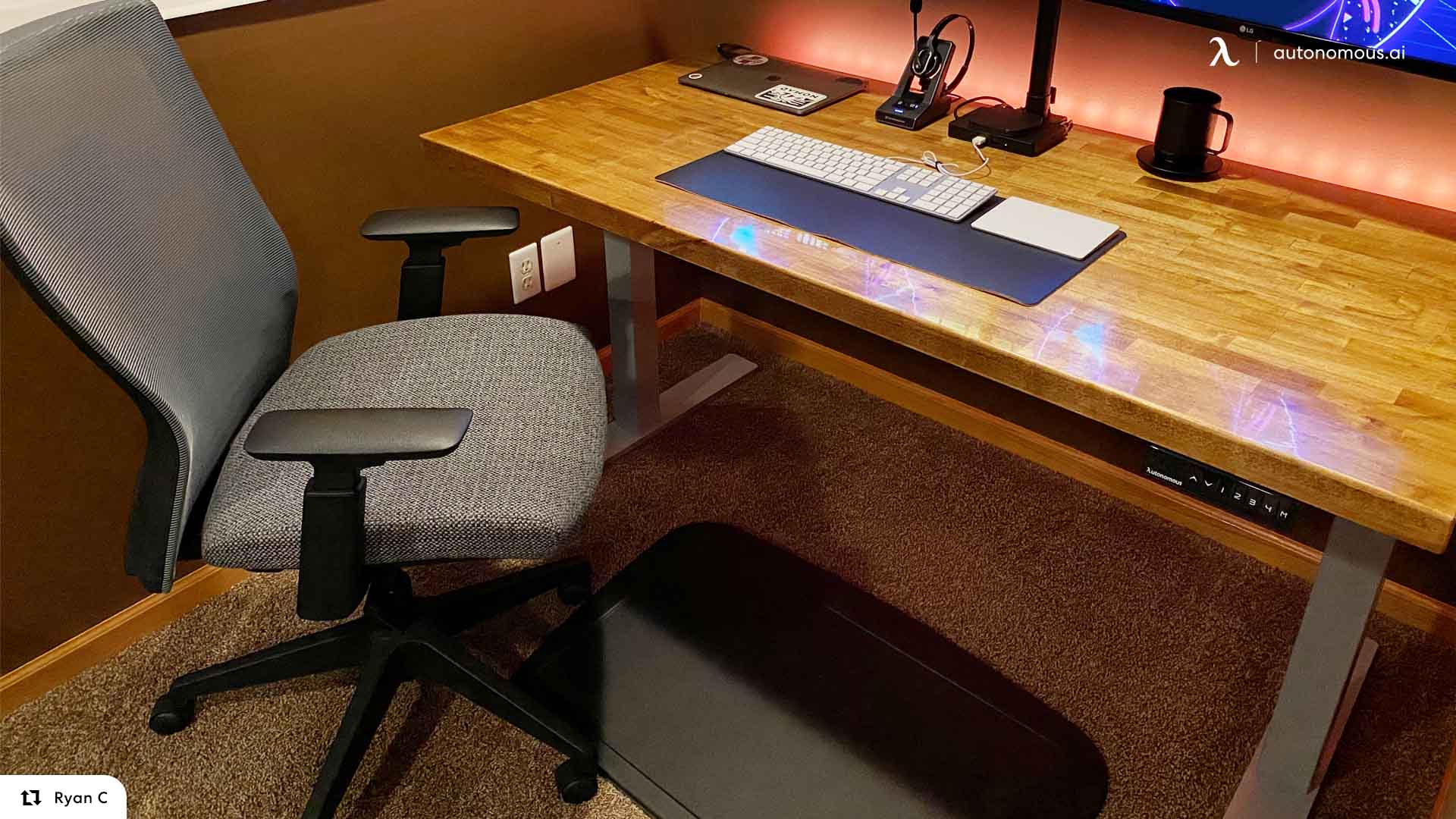 Considerations in Building Your Adjustable Desk Legs
When deciding to travel the DIY adjustable desk legs route it is important to consider: 
How tall the desk legs should be

The adjustment range

The cost associated with building yourself a quality standing desk 

The lifting capacity needed
10 Best Adjustable Desk Legs Available in Market
Adjustable desk legs are necessary if you aim to build an adjustable standing desk. Along with the frame, the legs will hold all the weight you put on your desk and will also allow it to go up and down as you require it. Although you can find many motorized standing desk legs in the market, you may find it complicated to purchase the right legs for your project.
Standing desks have been linked to many health benefits, from lumbar pain relief to lower blood sugar levels. Thus, building or purchasing one for your workstation may not sound like a bad idea.
Some people avoid table legs DIY projects due to lack of time or because they'd like to go directly to the building process. If that's what you're looking for, here we have some of the best legs for a desk you can purchase in today's market. There are options for all budgets and preferences, so you can be sure that you'll find the perfect adjustable legs for a desk for your current project.
1. SmartDesk Frame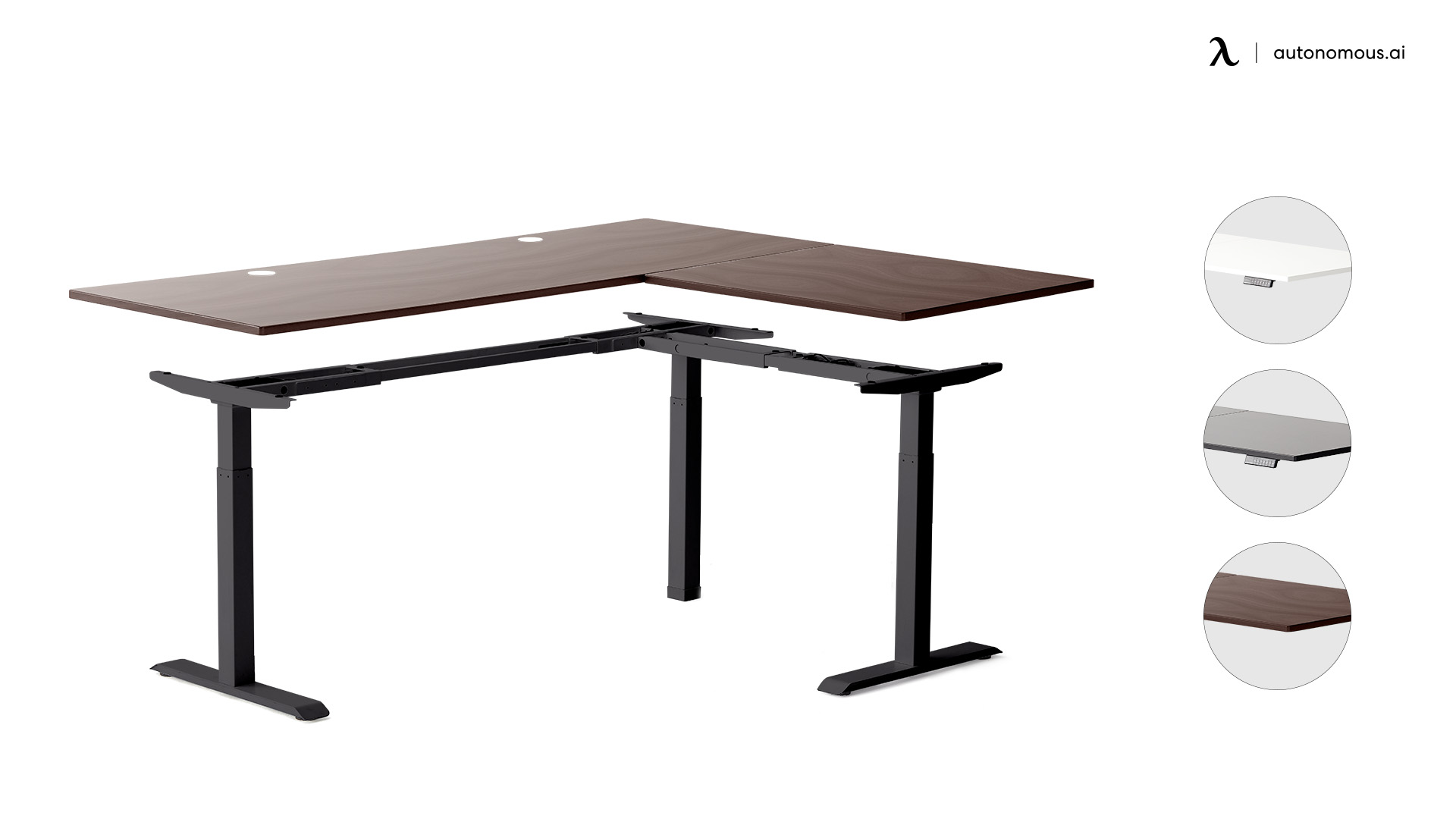 The SmartDesk Frame is our best pick. It is used in most SmartDesk models by Autonomous, which are characterized for its excellent automotive responses and diverse height options.
This frame is the best option you can choose if you'd like to get something that only requires a tabletop to start working. DIY desk legs may not deliver the same results, so trying the SmartDesk Frame may leave you satisfied in the long term.
2. School Room Adjustable Desk Legs
These adjustable desk legs are for those looking for a cost-effective option. If you cannot afford something manual or powered, then this is one of the best choices. These budget-friendly legs for desks still allow you to choose the tabletop you prefer, but other options may be quite limited.
These school legs, in particular, can only be adjusted from 22 to 30 inches. However, they're categorized as heavy-duty desk legs and come in two different looks.
3. Consent 501-19 Single Pedestal Column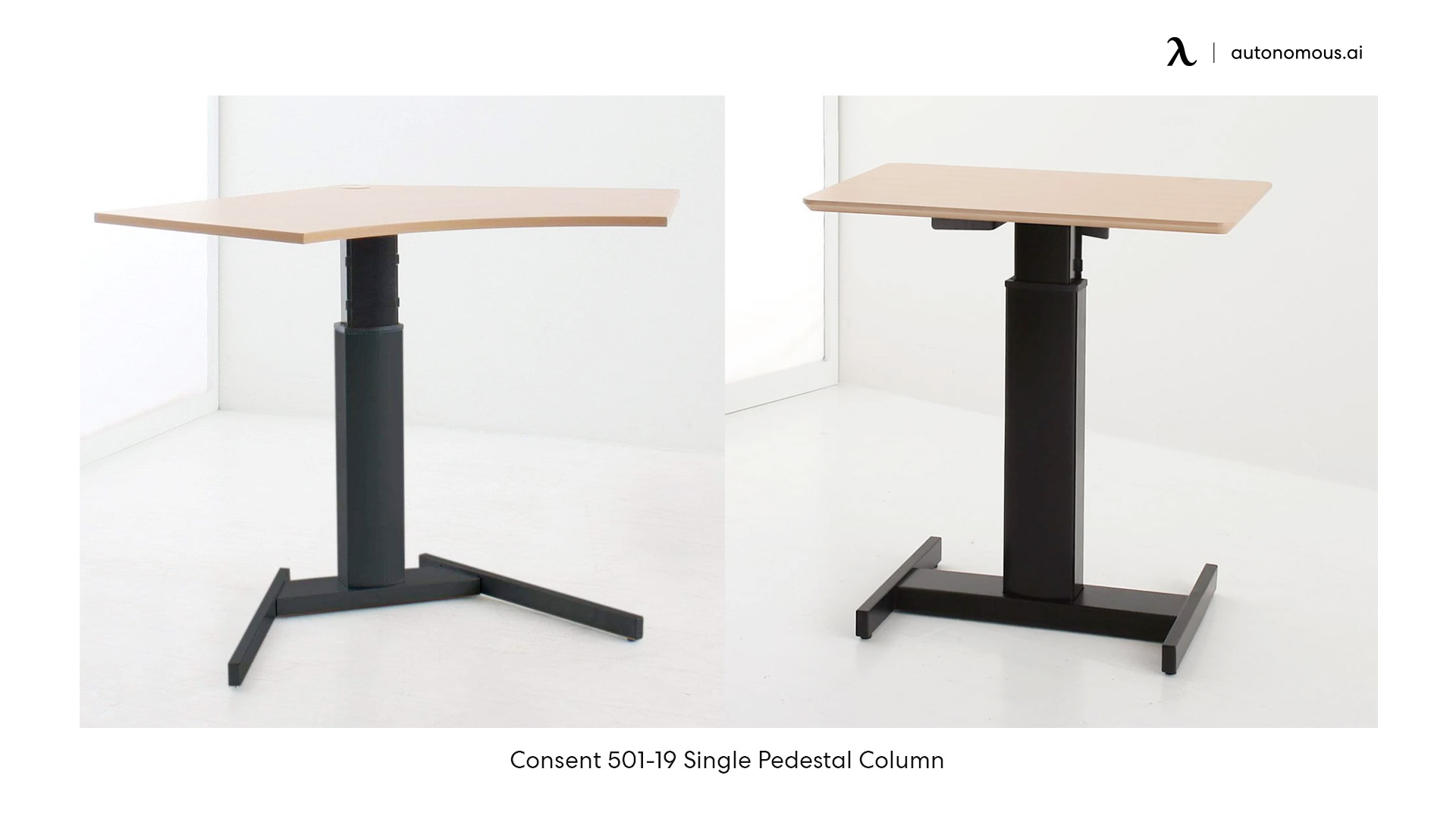 This option is another budget option. Also, unlike the previous one, it is more suitable for users with reduced spaces. It is a single-column pedestal frame that allows you to choose four different base options. Thus, it allows more personalization than most of the options listed here. It is also capable of lifting a maximum of 100kg.
There are tons of possibilities with these options, so we advise you to choose them if you'd like to have more freedom regarding your office layout.
4. Manual Crank Adjustable Desk Legs
We continue with the budget-friendly options with these adjustable legs for desk. Of course, they continue having the sit or stand feature but also come with other options that you may find more attractive than the previous models.
For instance, you'll be able to adjust the frame from 30 to 48 inches – a bit higher than most of the options stated here. One of the biggest advantages is that you don't have to keep the desk beside a power supply to use it, thanks to the manual crank, which also allows you to move both legs at the same time, regardless of what you intend to do.
5. Standard Adjustable Desk Leg
If you'd like something more classic and even more affordable, then this is your best choice. This adjustable desk leg allows you to alternate between sitting and standing as you can vary its height from 4 to 30 inches. It is manual, so you have more options when it comes to its placement.
We would advise this option for those users without woodworking experience. All you need to do is adjust the wood desktop and start using it as you should. It includes a whole kit with screws, and you will be able to adjust it thanks to the bottom foot. You will be limited to one foot at the time, though.
6. Electric Adjustable Desk Frame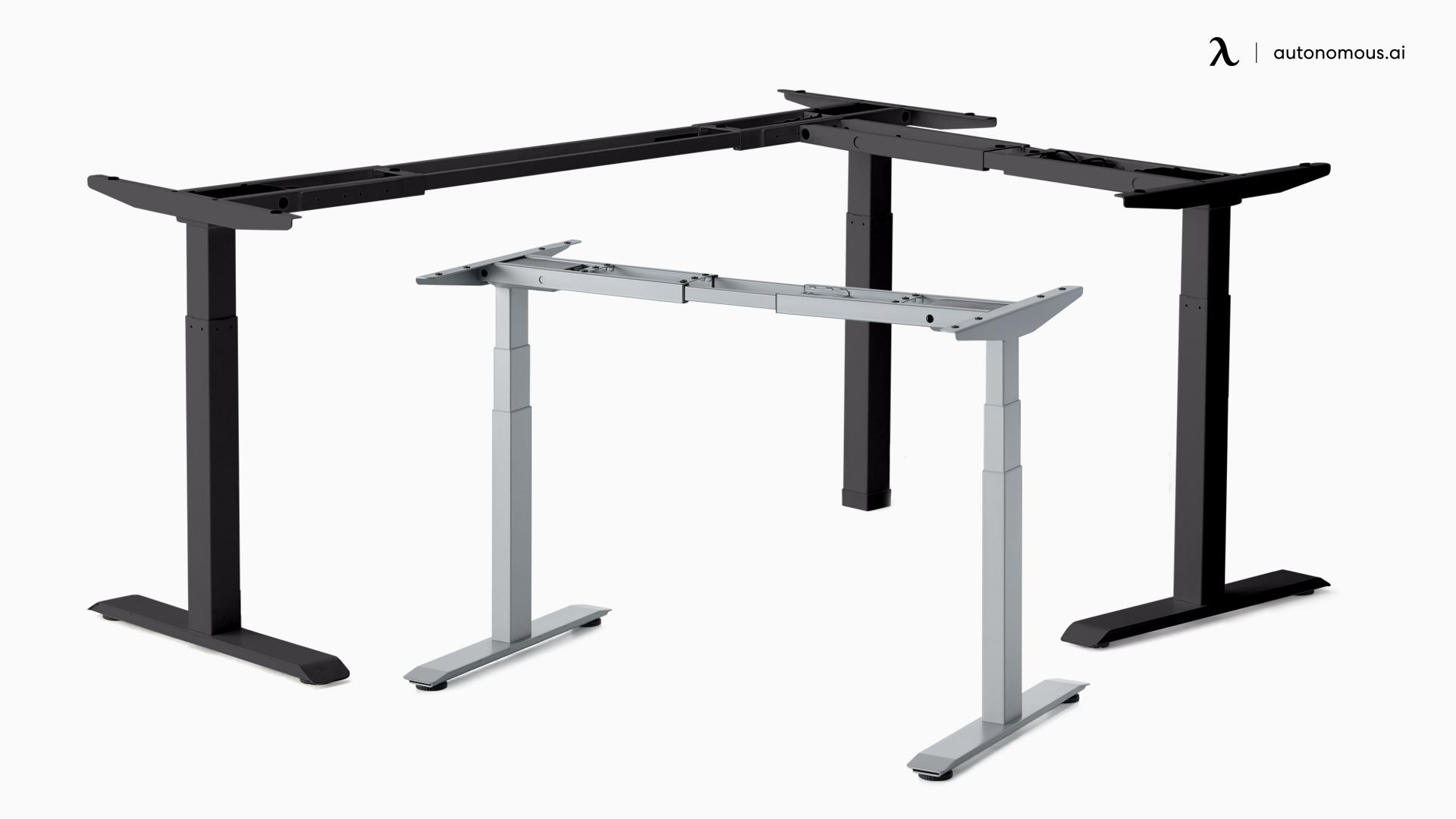 Next up, we have a premium option. This desk frame is quite similar to SmartDesk Frame, but it has a few limits. Like that option, it must be connected to a power source to function. You can adjust it from 29 to 48 inches, which grants you more versatility if you're below or above the average height.
It can be a bit noisy when going up or down, and you can also use it for L-shaped desks.
7. Short classroom adjustable desk legs
As their name says, this option is meant to be used for classroom purposes. It is an excellent adjustable legs for desk option if what you want is to provide your child with an adjustable standing desk. Due to its size, it has some limits, so you can only adjust it from17 to 25 inches above the floor. It isn't powered.
8. Consent 501-43 Frame
Next up, we have another option by Consent. It's quite similar to what we've already reviewed but also allows you a wider adjustability range. It is perfect for any person regardless of their height. It comes in three colors: black, silver and white.
9. Folding Telescopic Desk Legs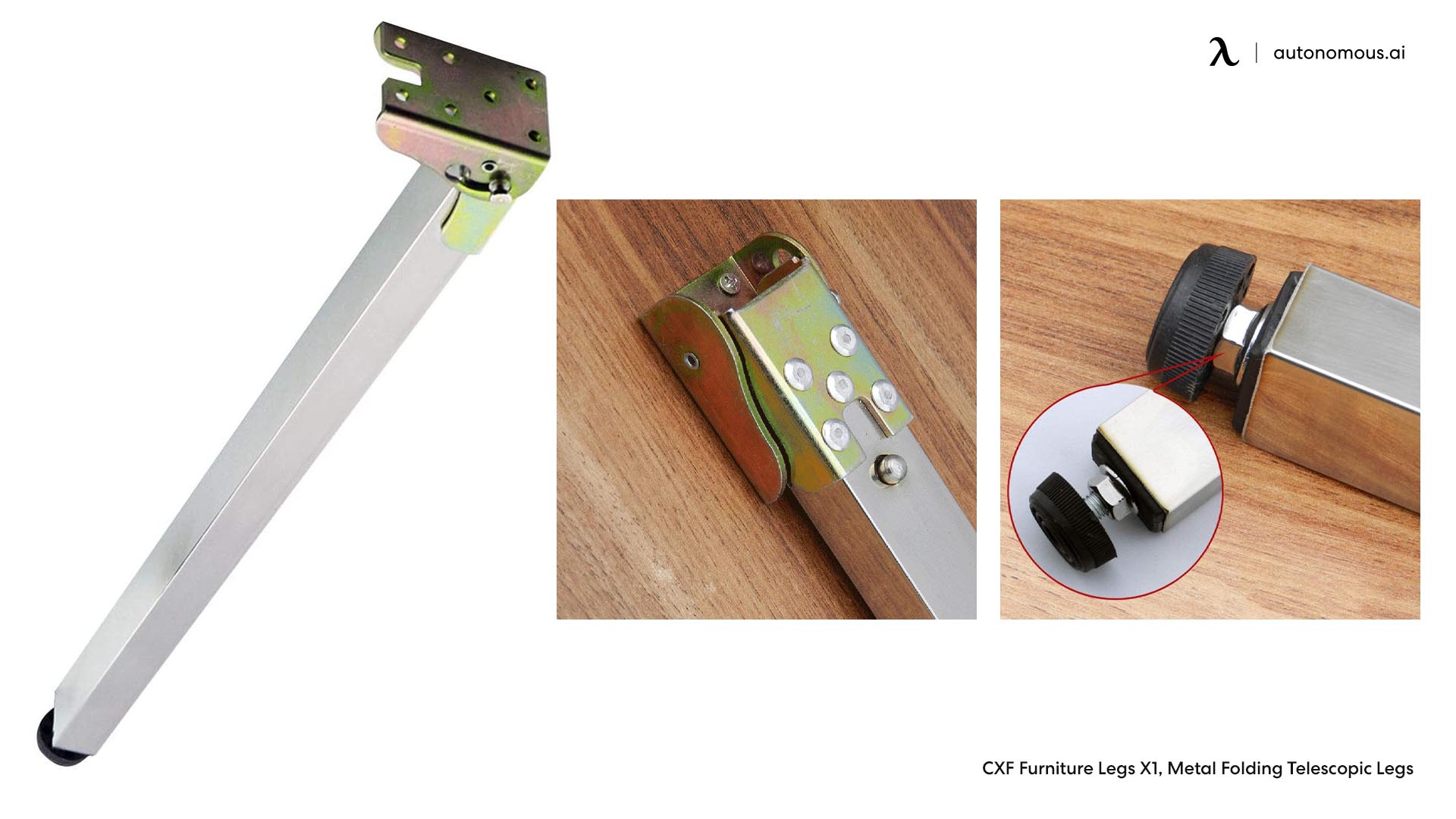 Would you like something that allows you to take advantage of your space as much as possible? These folding telescopic legs not only have a wide adjustability range (from 20 to 50 inches!) but also allow you to fold the desk against the wall. You can even shorten the legs if you aim to store them.
10. VIVO Power Adjustable Legs
Last but not least, we have another powered adjustable desk leg. It is pretty similar to the SmartDesk Frame, but unlike that option, it doesn't have too many personalization options and may not be suitable for all users. However, it may still be a good choice for selected users.
How to Choose the Right Desktop for your Adjustable Desk Legs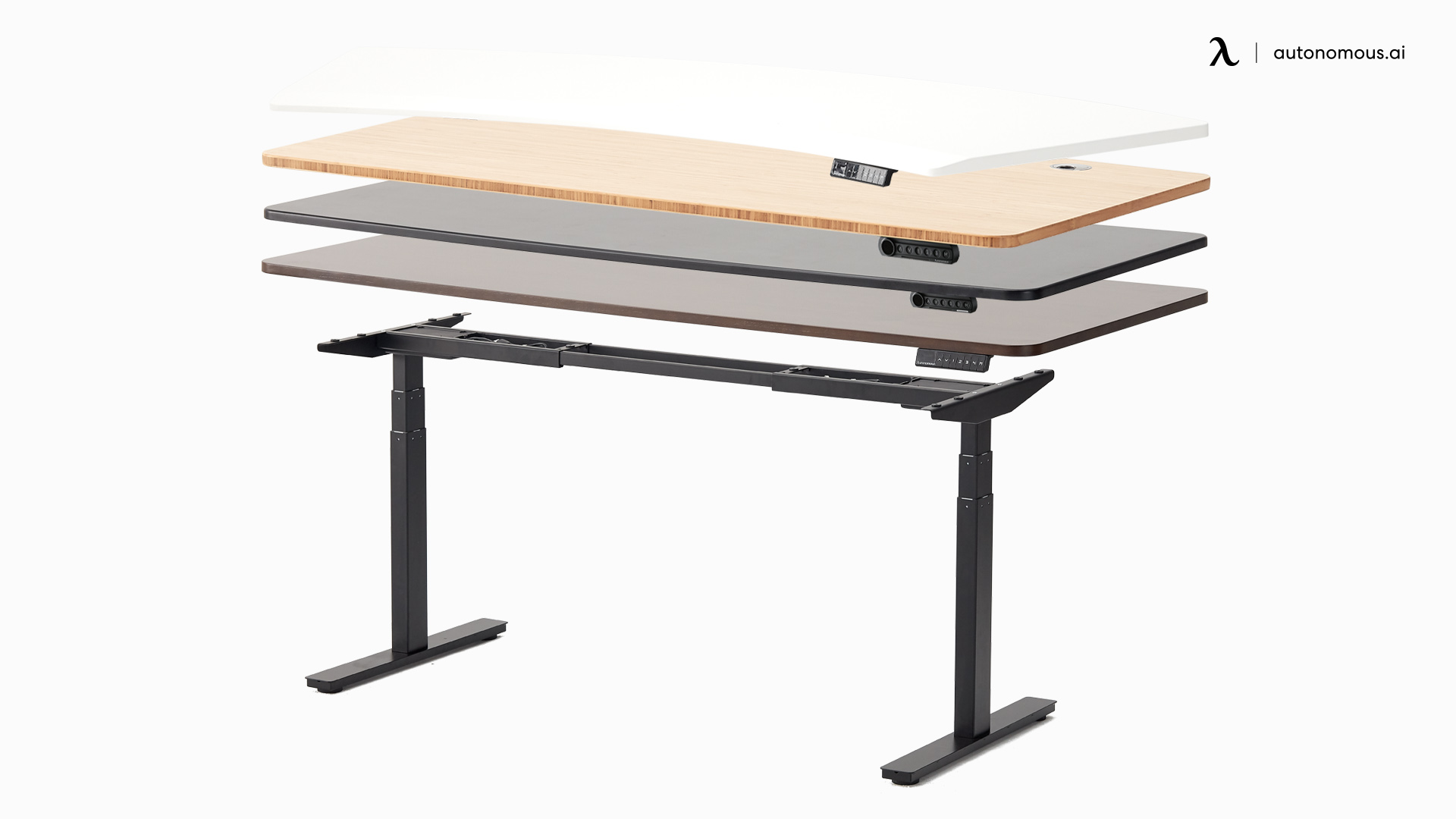 For starters, you should know the difference between an MDF wood vs. a solid wood standing desk. Once you have a clearer view of what you want, you should be able to choose if you'd like to use, for instance, an L-shaped standing desk frame.
It is important to take into account the following aspects:
Space available

Budget

Usage
Once you figure out what you will be using your desk for and what your needs are, you will be able to choose the perfect option for your workstation.
Subcribe newsletter and get $100 OFF.
Receive product updates, special offers, ergo tips, and inspiration form our team.
WRITTEN BYAutonomous
We build office products to help you work smarter.