Showing around and staring intently at your cherished timepieces daily is a rewarding aspect of becoming a watch collector. However, you can't do that unless you store them covered somewhere to avoid scratches, right? This is where wood watch cases come into play.
When you find the specialized watch box, it's as if a whole heavenly realm has just opened up before your eyes. Such watch boxes are custom-made for your valued timekeepers and range widely in size, craftsmanship, and pricing.
You can also purchase some inexpensive wood watch display cases almost as effortlessly as you can spend a minimal amount on certain high-end ones. You decide to choose your desired style. Of course, this also varies depending on the number of watches you own.
List of the Best Wood Watch Case Brands
Although the internet has nearly a million different watch cases for people in every possible size and design, the reality is that not each watch case is considered equal. Certain boxes we'll look at can only hold a few items, whereas others may hold a large stock.
As your wristwatch collection expands, you should consider investing in a watch case or upgrading the one you currently own. We have compiled a list to present you with the many possibilities in the industry. Let's take a peek at a few greatest watch cases for collectors.
1. Holme & Hadfield
If you want to display your favorite watches in a much more sophisticated manner, you should buy Holme and Hadfield's products. This brand creates the most unique yet exquisite watch boxes which display both luxury and minimalism. The organizers made by this brand are highly sturdy and promise to protect your valuable watches from all kinds of debris and dirt while displaying them proudly. Here are a few of their products that you can get from the Holme and Hadfield Store online:
Holme & Hadfield the Weekender
With this wood watch box with a drawer, you will not have to put your timepieces or leave them on a bedside tabletop. You can now keep your timepieces on the show and be proud of them. This Holme & Hadfield the Weekender mixes contemporary style with functionality.
Holme & Hadfield the Watch Deck
This Holme and Hadfield's wood watch box is an ultimate definition of class combined with functionality. You can store up to four of your prized possessions on the upper deck. And on the other hand, you can also store your essentials such as a watch cleaner kit and accessories in the drawer.
Holme & Hadfield the Watch Deck Leather Padding
It will not only improve the overall appearance and sensation of your watch displays but also safeguard what you absolutely adore! Your timepieces deserve a remarkable watch display cabinet possible. With the Holme & Hadfield leather watch box, you can provide your watch with a luxurious look.
2. Watch Case by Wooden Studio Co.
This case, made by an Etsy freelance seller, may be customized to hold 4 to 12 timepieces, based on your requirements. You may have it equipped with or without an extra drawer, with the option to choose between a plastic or hardwood lid. Since every piece is manufactured on demand, you may customize it precisely how you want.
3. 48-Watch Chest by Bey-Berk Stanley
This box is designed for supreme watch collectors. If you have a lot of timepieces, this box can hold up to 48 of them. It features four tiers with adequate space for every unique watch to fit properly. It is a basic yet traditional form that will service vast watch sets and is also rather affordable.
4. Windup Watch Stop - The Tool Box
This entertaining box is a surprise product distinct from conventional-looking watch cases. From the exterior, it seems to be a standard storage unit, down to the vivid red hue. If the red is too strong for you, you can purchase this one in black. It's made of tough metal and contains stained wood separators, tweed cushions, and a microsuede inside to hold up to 12 timepieces.
5. Rothwell's Leather Watch Box, 10 Piece
This box is stylish but playful, yet it includes additional capacity for your other accouterments and storing 10 watches. It contains a slide-out compartment that is ideal for storing eyeglasses, studs, rings, and other small items. The surface is embossed PU leather in a bright hue, while the inner is made of a pleated suede-like substance. Their color choices may be perfect if you don't like the standard black or brown cowhide cases.
6. Houndsbay Commander's Valet Armoire Watch Box
This box is not just for your wristwatches but also for all of your EDC equipment. This versatile box may house your brooches, keys, wallets, and watches. It has a large multi-compartment cabinet, a bent catch-all plate, a cellphone carriage, and a six-watch display. This wooden watch box with a glass top has an imitation suede leather covering.
7. Omega's Watch Box in Leather
Omega, a renowned Swiss watch manufacturer, has created a few beautiful watch cases in addition to a number of the greatest timepieces in the world. These elegant and functional cases can house between three and six timepieces. The outside comprises cowhide leather in a nice brown hue, while the interior is composed of a smooth, silky substance. This wristwatch box is classic yet attractive, and this will complement any environment.
8. Leather Watch Box Scatola Del Tempo
This container is so stylish that it might be mistaken for a Porsche for your precious watches. It glamours your favorite ensemble thanks to its luxurious suede leather structure. It is a fantastic point of focus because of the contrasted poppy-colored interior. It has a robust structure with a clip fastening, but somehow it appears much prettier when kept open. So go ahead and put your timekeepers on show in this watch box.
Bottom Up
We're certain that there are many different wood watch display boxes. However, we attempted to keep the listing to a few. As you might suspect, this was a challenging effort, but we chose the best among the best based on user ratings and attempted to incorporate various designs in our selection.
So, if you have seen any that piqued your interest, why don't you hop onto the Autonomous website and get your watch box at a discounted price through their employee purchase program? – We are certain you will find many different wood watch case options.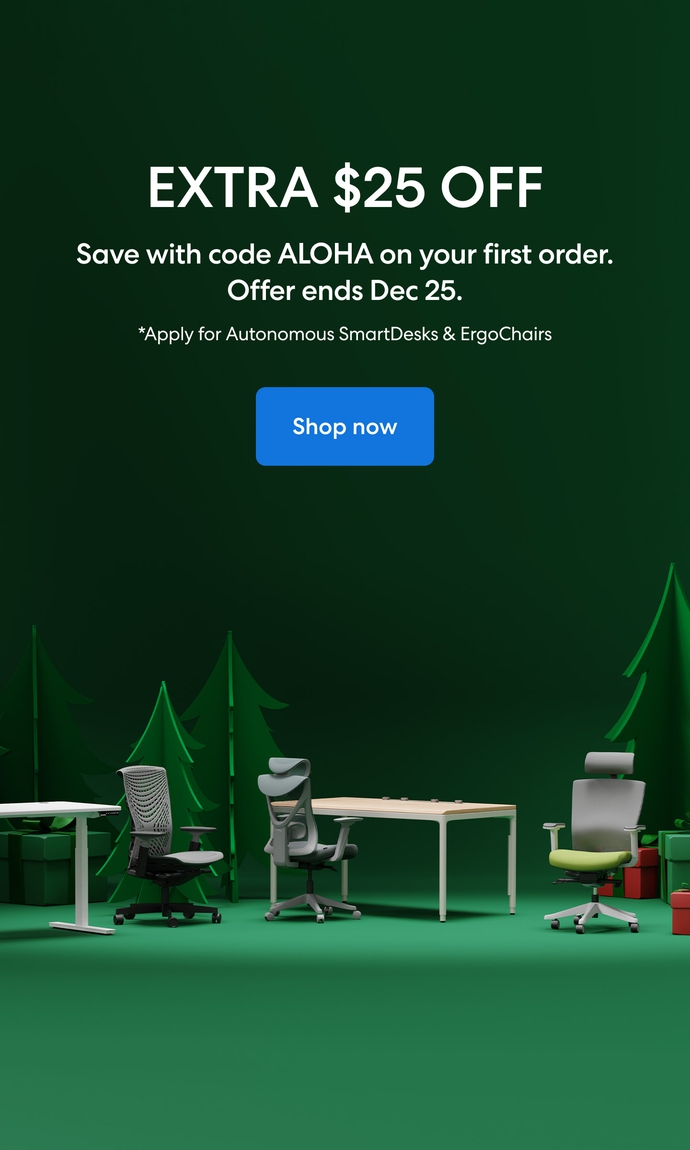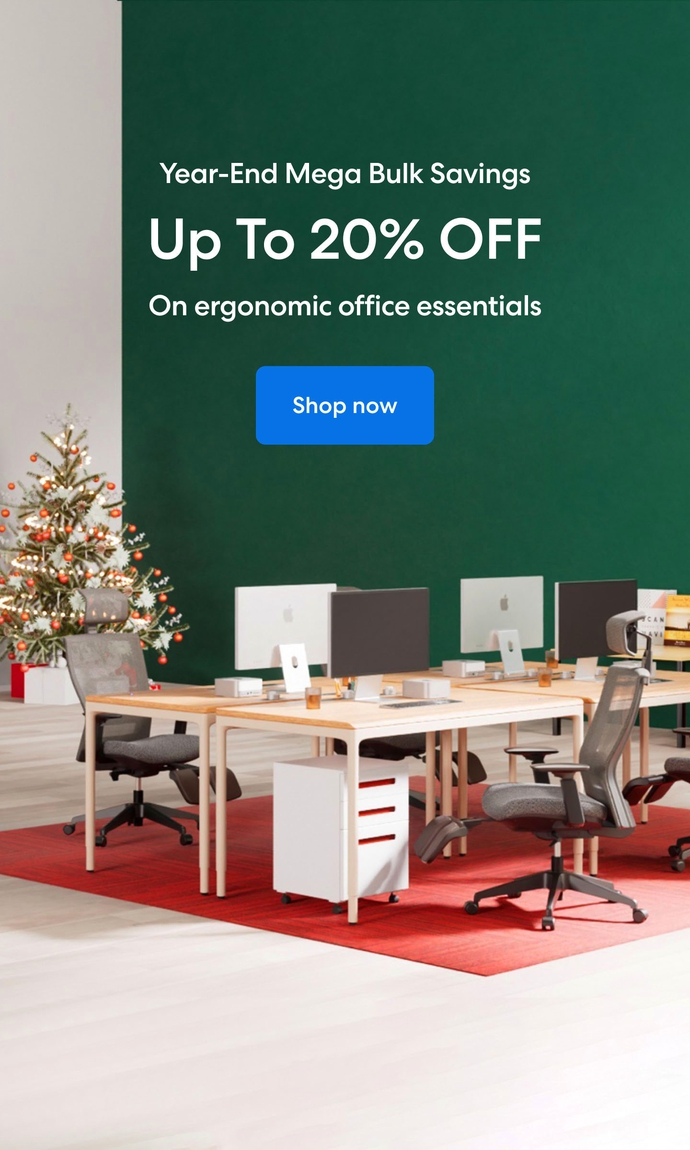 Subcribe newsletter and get $100 OFF.
Receive product updates, special offers, ergo tips, and inspiration form our team.