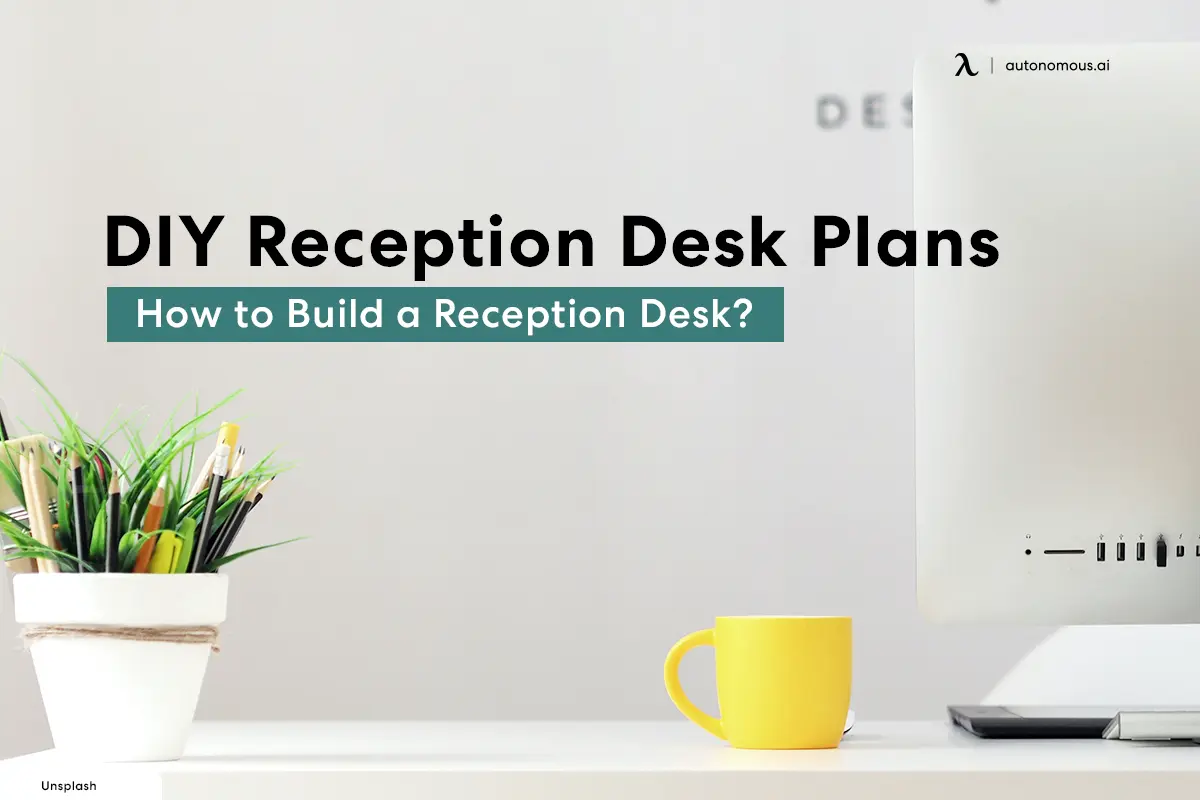 Workplace Inspiration
8 DIY Reception Desk Plans: How to Build a Reception Desk

Autonomous
|
Sep 24, 2022
2,926 Views
Planning the perfect workspace is the dream of every entrepreneur. But are you one of those young entrepreneurs who are about to plan their first office space? If so, chances are you might have a tight budget. If not, you might think this is not the time to spend big bucks on a reception desk. A DIY reception desk is the best choice in these cases.
If you want to have some fun office décor, you must try the DIY reception desk plans. Adopting these plans not only helps you have a functional office reception but also adds to the workplace aesthetics if you implement the ideas right. Very fortunately, people often get confused when it comes to thinking of some easy DIY reception desk ideas even. That's why we are here to help you.
As you read on, you will find some of the best DIY reception desk ideas for your office. May it be a cheap DIY reception desk that you are looking for or some exquisite desk that complements your office décor, we have collected everything under one roof. So, let's have a look at the best DIY reception desk plans that we have shared below.
8 DIY Reception Desk Plans You'd Love
1. Reception Desk on Budget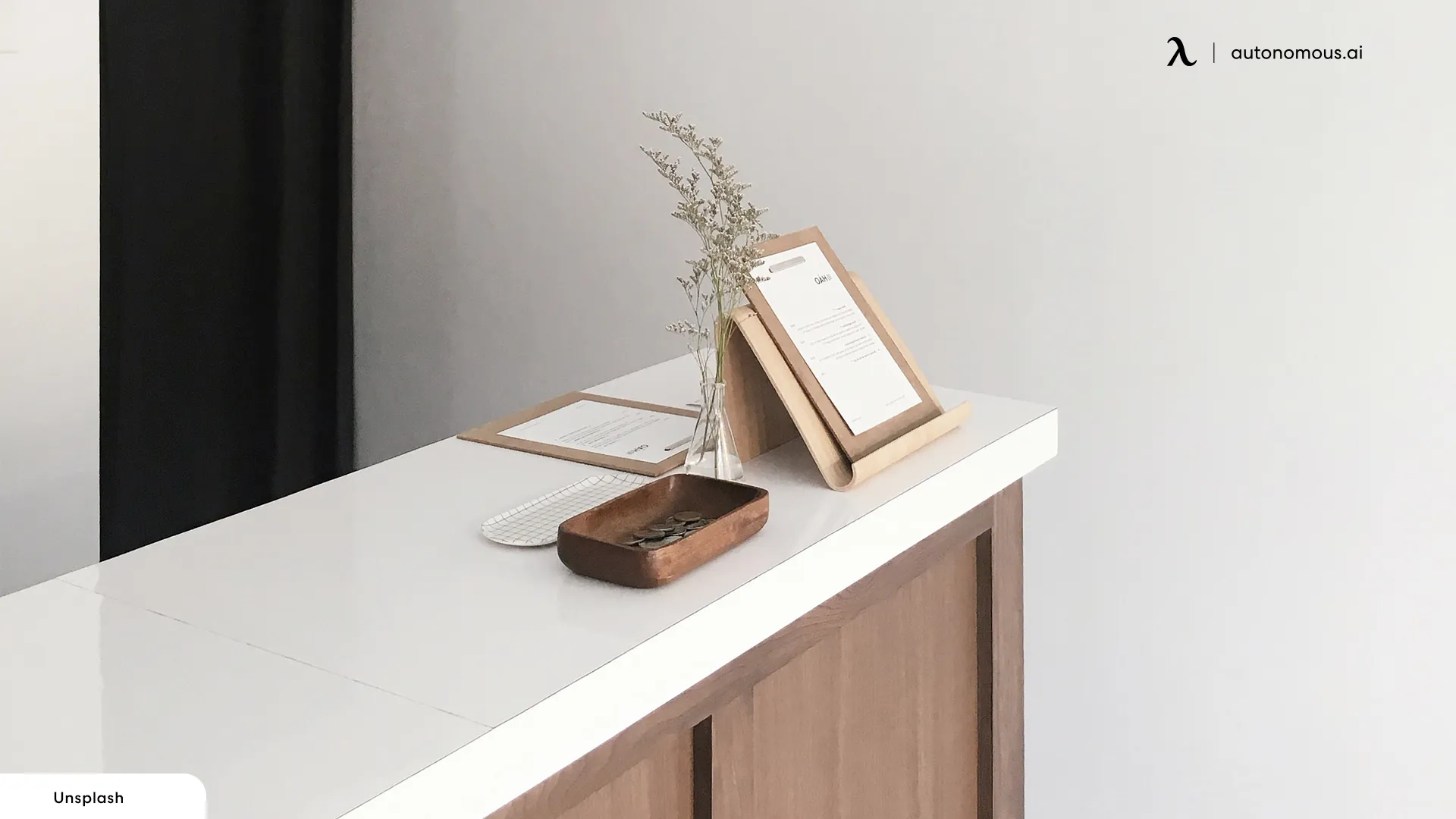 If you are planning to create a reception desk while staying within your budget, you should think of going to stores like Autonomous to get the basic accessories like a desk frame and tabletop for building a desk. The good thing is that we have introduced a purchase program recently which can help you a lot here.
The Autonomous employee purchase program is designed to offer you our best furniture and office accessories collection at a discounted price. The signing-up procedure is very simple; all you are supposed to do is log on to this program using your corporate email. Doing that opens an entire avenue of discounts on your screen. So, selecting the ergonomic accessories for building a reception desk or buying office furniture while staying within budget becomes an easy-peasy task here. 
2. Glamorous DIY Reception Desk
When it comes to creating a reception desk, some people are interested in implementing glamorous desk décor ideas. Suppose you think the same way. Get an old desk and give it a new glamorous look to make it work as a reception desk. Begin by getting plywood, batting fabric, and foam.
Once you have placed the batting and foam on the plywood, you must make holes through the batting in a pattern that you like. Next, fix a satin fabric on top of the batting and screw the holes. You can place a satin button on these holes to make them unique. Once you have done that and have stapled any excess satin at the back of the plywood, use this decorative as the front side of your desk. 
3. DIY Reception Counter
If you have an old counter that is not in your use anymore, you can think of stylizing it a bit by painting. Once you are done with the renovation part, you can use it as a reception counter. However, you can alternatively create a desk from scratch by getting some wood sheets and pieces from the market if you are good at it. 
4. Two-Level Reception Desk
Receptionists are required to deal with a  lot of paperwork. That's why most reception desks have two levels to manage more paperwork. You can create such a desk too. All you will need are a few pieces of wood and cutting/drilling material to build such a table. The top level of your reception desk will have the same length, but its width will be lesser than the base level. Having that will help you manage your tasks easily. 
5. DIY Reception Desk for Studio
If you have a studio and wish to get a reception desk for this space, you can think of creating a DIY reception desk that looks like the one used in studios. These desks are made of cedar wood pieces, floor flange, wood screws, clamps, and wood glue and stain (for decoration). You can use the floor flanges as legs for the studio desk's upper level to make your desk stand out. 
6. DIY Pallet Wood Reception Desk
Have you ever tried pallet woodcraft? Well, now is the time to do that! Recycling pallets is one of the simplest DIY reception desk ideas. If you have pieces of pallet wood in your attic, you may gather them to make a new reception desk. You will have to plan for that, but once you have prepared it, you can paint the desk in your favorite color to match your office theme. 
7. DIY Reception Desk Using Plywood
Plywood is one of the most readily available wood types in the market. You can get the required number of plywood pieces to make your reception desk. Typically, a three-quarter inch thick plywood is suitable for reception desks. You can even think of gluing sheets together to get a thicker wood piece. Once you have the relevant tools, building a reception desk will become easier. 
8. DIY L-Shaped Reception Desk
You might need an L-shaped reception desk for managing more tasks at work. So, create an L-shaped desk frame in that situation. You may even find one on the Autonomous online store and place a tabletop on the frame to get the best DIY reception desk. 
Final Words
Coming towards the end, we hope that you have gained some interesting insights into your DIY reception desk plans. You can buy the relevant office accessories and desk frames from our online purchase program, i.e., the Autonomous employee purchase program that we mentioned above. If you wish to have better results, you can even invest in some office wall décor. So, go ahead and plan your reception desk and office today!
Video ads for product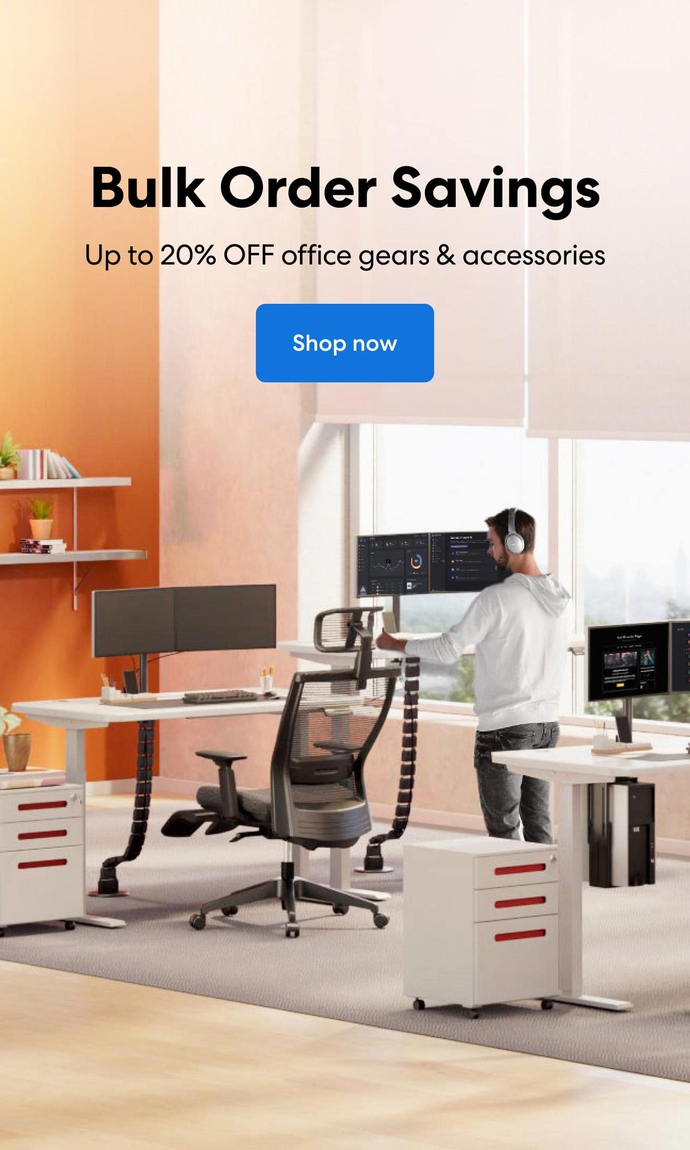 Subcribe newsletter and get $100 OFF.
Receive product updates, special offers, ergo tips, and inspiration form our team.