Smart Products
A Guide for Gaming Chair Dimension You Should Know
2,003 Views
As a fanatic gamer, you must be spending most of your day inside your gaming den. If you give it a thought, the most important furniture in your gaming den is your gaming chair. No one would like to have a chair that doesn't suit their size. So, thinking of the ideal gaming chair dimensions is vital before visiting the market.
Some of you might be wondering why we are emphasizing your gaming chair's size. Well, this is a basic part of your den. In fact, it makes up the skeleton of your gaming station. In addition to this, your gaming chair is your throne where you sit and play like a king.
So, it requires that additional attention when it comes to buying one for yourself. We know that some of you might not be aware of the areas you are supposed to look at when judging a gaming chair's seat dimensions, and some of you might be wondering how to do it all in general.
For your help, we have shared a complete gaming chair size guide in this article so that you can choose the one that fits you best. First, we will share the standard gaming chair dimensions. Later, we will move on to our detailed guide on choosing the correct chair. So, let's begin. 
Standard Gaming Chair Dimension – Why Is It Important?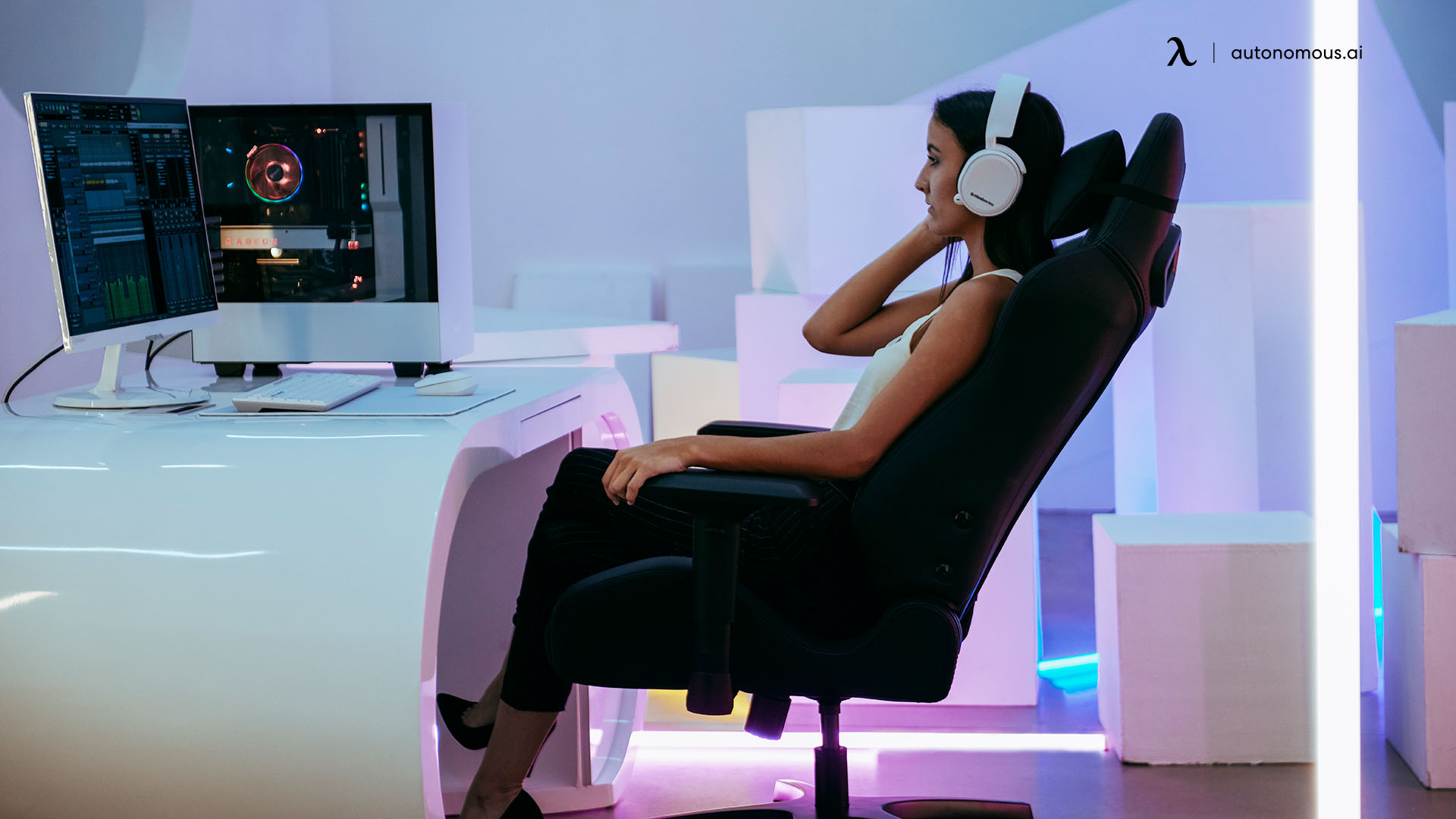 You must be aware that meeting the ergonomic standards has become the demand of more or less every gamer these days. The main reason behind that is the growing desire to attain comfort while they play when it's about chairs, size matters.
Often gamers get confused by the labels that brands grant to their chair models. You might see a very common label of 'big and tall gaming chairs'; these are the ideal chairs for heavier users. However, chairs with such labels don't need to be the biggest option in the market. It might be equivalent to the medium size of some other brand.
We are trying to develop here that standard gaming chair height or dimensions, in general, are not portrayed by its name. Rather, it is something that you evaluate upon taking the apt measurements.
The size of the chair should be such that it conforms with your body's shape and movement. It should not impact your posture negatively. Instead, it should be such that you feel comfortable. Only in this way will we say that your gaming chair satisfies the gaming seat ergonomics.
If you are interested in attaining all that, you should consider the following dimensions:
Seat width

Seat depth

Backrest's height

Backrest's width 
Guide to Choose Correct Chair Dimensions
To find the gaming chair that fits you best, you must know the right areas of the dimensions of a chair that you need to evaluate. Only getting a gaming chair sizing chart will not be of much help if you don't know what you are supposed to check for a specific size that suits you. So, let's have a look at the details. 
Determine Your Seat's Width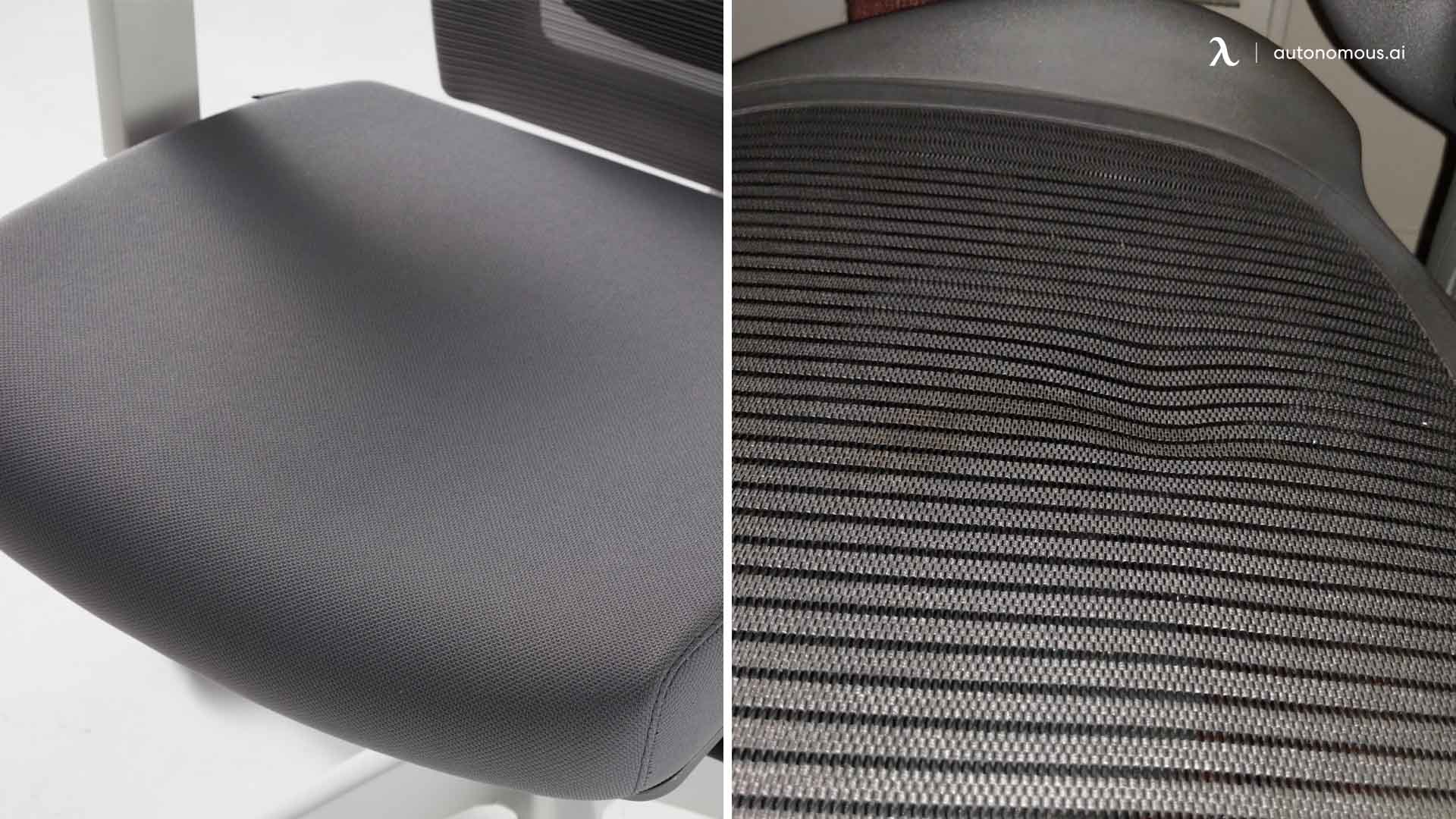 The foremost thing you need to do is determine your gaming chair's seat's width. Ideally, your gaming chair should be 2 – 4 inches wider than the width of your hips. So, if you are not sure of a seat's width, measure your hips' width and add 2 – 4 inches in the reading to determine the optimal seat's width. 
Determine Your Seat's Depth
The ideal seat depth is the one where your back rests against the backrest while there is still some space between your seat's edge and your knees. Optimally, this should be a 2 – 4 inches gap.
This depth can be measured while sitting on any chair and measure the distance between your knee's back till the point where your back would meet the backrest of the seat.
You should then subtract 2 – 4 inches from that reading to ensure your seat's depth is lesser than this distance and you have a comforting experience. 
Determine Your Backrest's Height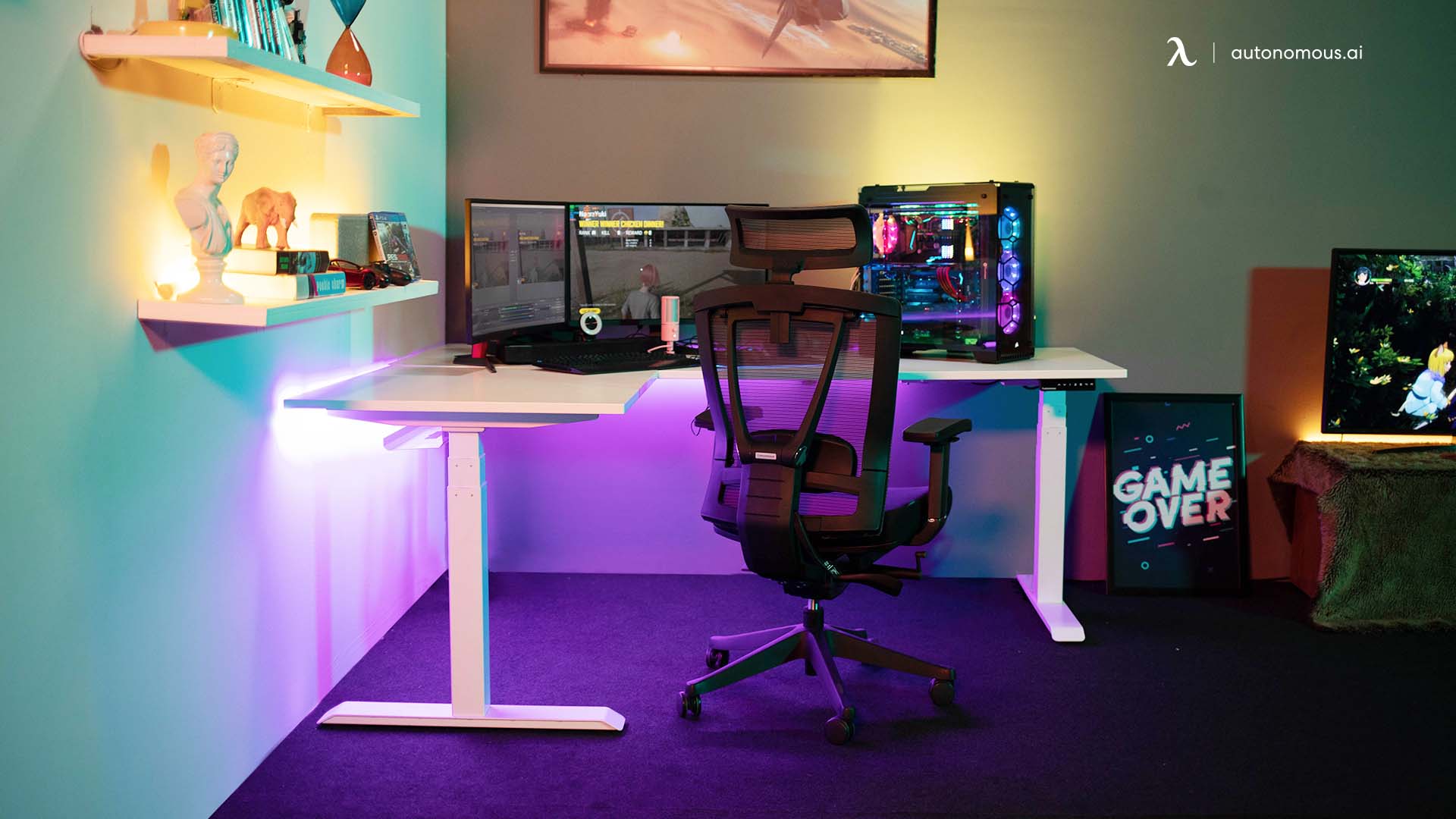 At a minimum, your backrest should provide you with lumbar support to your spine. If you are a gamer who reclines a lot while playing games or who is tall, we would suggest you get a chair with a tall backrest that reaches your upper back. The gaming chairs that consist of a headrest can help here as well. 
Determine Your Backrest's Width
Your Backrest's width is the last thing that you need to evaluate while determining your gaming chair's dimensions. Ideally, your gaming chair's backrest should be equivalent to your back's width. Nevertheless, having a wider backrest will give you more room to move around in your chair. 
Wrapping It Up – Best Gaming Chairs Overall
Since you are aware of the basics of a gaming chair seat's dimensions and a gaming chair's size overall, we will be sharing our top picks with you.
The following gaming chairs are designed to meet the gaming chair height standards and the standard gaming chair size. Therefore, these best gaming chairs would be the perfect match for any gamer. 
1. Vertagear SL5000 Gaming Chair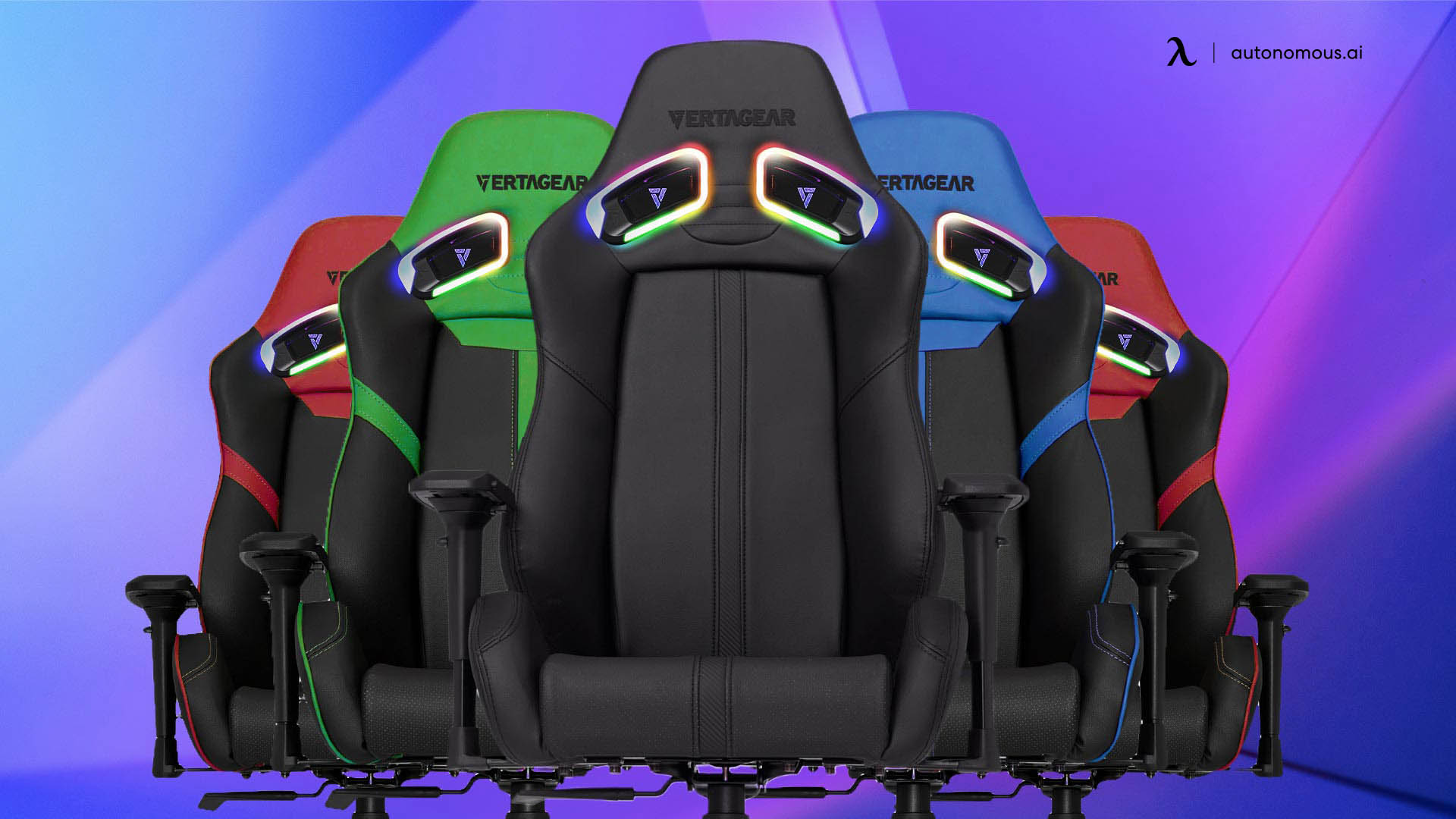 The Vertagear SL5000 is a recent limited edition that we would suggest you fetch at the earliest. The stylish look and comfort that this chair bestows you with is something off the charts. This breathable gaming chair is inspired by motorsports and has a vibrant LED strip lining at the back, illuminating its backrest's upper portion.
The unique thing about this model is that it has coffee fiber padding to enhance the breathability of the chair. In addition to this, you can also notice a silver lining embroidery that curbs odor and bacteria. Overall, the chair is quite adjustable. 
2. Karnox PU Leather Gaming Chair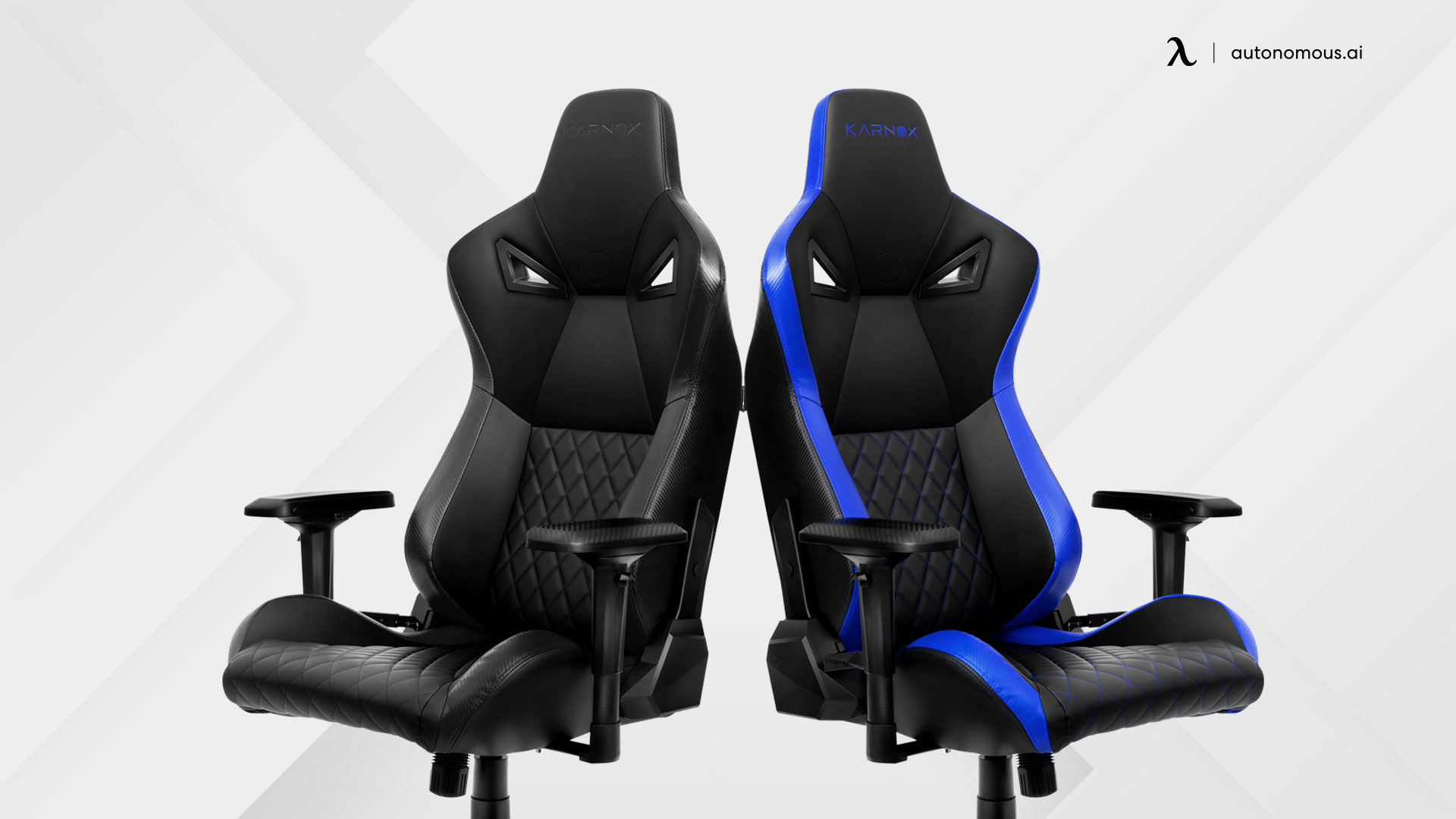 The Karnox PU Leather gaming chair is an ideal choice for users interested in buying a leather chair. If you think leather material can make your gaming station look classier, go for this one. However, if you are into fabric chairs, you can go for their gray fabric gaming chairs.
There is also a blue and black gaming chair option that you can consider if you are into bluish-gray chairs. One thing that is consistent in all these Karnox gaming chair versions is their durability and comfort. Since all of them are adjustable and align well with the gaming ergonomics, you can pick your favorite by evaluating the gaming chair dimensions the way we have guided you above.
Subcribe newsletter and get $100 OFF.
Receive product updates, special offers, ergo tips, and inspiration form our team.
WRITTEN BYAutonomous
We build office products to help you work smarter.