Latest Updates
Maximizing Comfort on the Go: A Guide to Airport Sleeping Pods

Autonomous
|
Jun 1, 2023
994 Views
Are you a frequent flier looking for a way to catch sleep between flights? Or maybe you're just looking for an affordable and comfortable place to rest on the go? Airport sleeping pods offer travelers the chance to get a good night's sleep, no matter where their journey takes them.
With so many different types of sleeping pods available, it can be hard to know which one is right for you. That's why we created this guide – so that you can maximize your comfort when traveling by air!  Get ready to learn about all the options available in airport sleeping pods, from amenities and costs to tips and tricks for getting the most out of your experience. Let's get started!
What is an Airport Sleeping Pod?
Airport sleeping pods are a great way for travelers to rest between flights. They offer the comfort of a hotel room but without the hefty price tag. Pods come in many shapes and sizes, ranging from premium options with luxury amenities, such as televisions and adjustable beds, to more budget-friendly options.
Airport sleeping room amenities may include Wi-Fi, lockers, charging ports, air conditioning, private showers or bathrooms, and sometimes even food services. Depending on the location of your sleeping pod, you also might have access to other airport facilities like lounges or spas. Prices vary depending on the type of facility and amenities available, but generally, they are much cheaper than hotel rooms.
Types of Airport Sleeping Pods
Standard Airport Sleeping Pods
These are the most basic sleeping pods you can find in airports, and they often come with a comfortable bed, Wi-Fi, and lockers. They are perfect for travelers needing a place to rest their heads before or after a flight.
Private Airport Sleeping Pods
Private airport sleeping pods offer travelers more privacy than a standard pod and often include amenities like televisions and adjustable beds. These soundproof pods are ideal for travelers who want to relax and unwind during their layover without interruption.
Luxury Airport Sleeping Pods
For those looking for something a bit more high-end, luxury airport sleeping pods offer all the comforts of home with features such as temperature control, soundproof walls, private bathrooms, showers, and access to lounge areas or spas located within the terminal.
First Class Airport Sleeping Pods
Some airports offer first-class sleeping pods for travelers willing to pay extra for premium amenities such as private suites with comfortable beds and lounges equipped with televisions, entertainment systems, bars, or cafes.
Budget Airport Sleeping Pods
Budget sleeping pods provide just that for those on a tight budget looking to get some much-needed rest while traveling through an airport. They usually have little to no amenities but still allow travelers to have their own space to rest or work away from the hustle and bustle of the terminal environment.
Airport Sleeping Pods vs. Capsule Hotels - What is Better?
Regarding maximizing comfort on the go, there are pros and cons to airport sleeping pods and airport capsule hotels. Airport sleeping rooms provide a great way for travelers to get some rest between flights without worrying about check-in times or additional expenses like hotel rooms. However, they lack the privacy of a traditional hotel room, which might be an issue for those who need more space.
On the other hand, airport capsule hotels offer more privacy than privacy pods but also come with restrictions like check-in times and higher prices. Ultimately, the choice is up to you – what works best for one traveler may not work best for another!
What to Consider When Using Airport Sleeping Pods
When maximizing your comfort while traveling, an airport sleeping room is a great solution. Not only can they provide much-needed rest between flights, but they are also usually more affordable than traditional hotels and give the feeling of modular ADUs.
Before selecting an airport sleeping pod, there are a few things you should consider:
Amenities
The amenities offered by airport pods vary widely from location to location, including Wi-Fi access, charging ports, air conditioning, private showers or bathrooms, and even food services like a wooden shed. Depending on what type of facility you're looking for, these amenities can be key to ensuring a comfortable stay. Some higher-end pods might offer features like temperature control and soundproof walls.
Location
The location of your sleeping pod is also something to consider when booking your stay – depending on where it is located within the terminal building and how close it is to other facilities like lounges or spas could make a difference in terms of extra amenities or activities that might be available during your stay. A shed on wheels might be preferred if you are searching for mobility.
Cost
The cost of an airport pod will depend on the type of facility and the amenities available – generally speaking, the more luxurious the option is, the higher the price tag will be. But it's important to remember that even if you don't opt for one of the premium options, there are still budget-friendly pods available that offer just enough comfort and convenience for travelers on a tight budget when it comes to cost to build a shed.
Privacy & Security
Finally, don't forget about privacy and security when selecting an airport sleeping pod – make sure that any facility you book offers adequate protection for both your personal and yourself. You should also check that local health officials have properly inspected any food services offered within the facility before purchasing.
Conclusion
Airport sleeping pods are a great way to maximize comfort on the go. They provide travelers a safe, private space to relax and rest during long layovers or delays.
So next time you find yourself stuck at an airport for an extended period, consider renting out one of these comfortable airport capsule hotels - it might be the best decision you ever make!
Video ads for product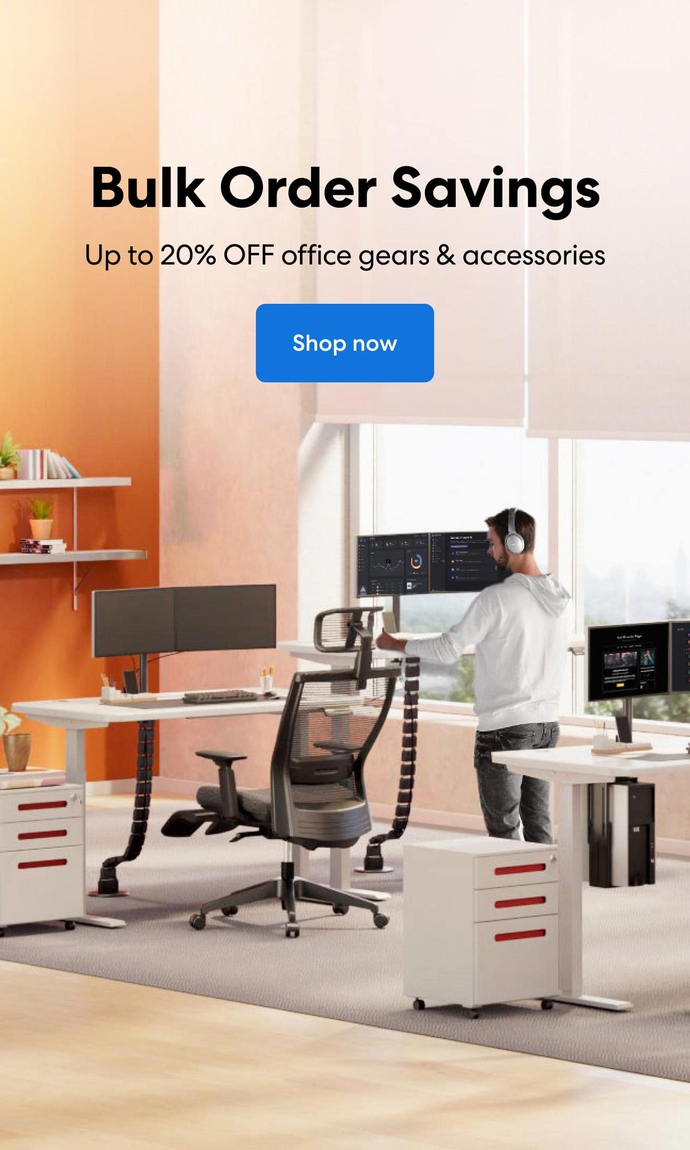 Subcribe newsletter and get $100 OFF.
Receive product updates, special offers, ergo tips, and inspiration form our team.