Workplace Inspiration
Adding Value to Your Property with Secondary Living Units

Autonomous
|
Jul 13, 2023
482 Views
Your property is one of your biggest assets and one that does not depreciate over time. If you play your cards right, you can grow the value of your property exponentially by simply adding a secondary living unit in the backyard or right next to your house. 
Many people do not realize the value of building a secondary dwelling unit and, as such, end up missing out on a wonderful opportunity to grow their investment. These days, building a second dwelling unit is very easy. You can even buy a prebuilt ADU and have it delivered to you in just a few days. 
However, before you start making plans for building a secondary living unit on your property, you need to consider the state and local municipality laws regarding additional structures being built. 
Some states have very strict laws that you need to comply with. Luckily, Autonomous has some great ADU that do not require any permits in most localities. Visit the website right now and take a look at these awesome prefab ADUs. 
What Is a Secondary Living Unit?
A secondary living unit, also called a secondary dwelling unit, or accessory dwelling unit (ADU), is a self-contained structure that is built within your property. It can either be part of the main house or be constructed completely separate from any other building. 
What defines a secondary living unit is that it has its own supply of water, electricity, and other utilities. That means it can exist independently from the main structure. This means it is possible to rent out an ADU to a third party who will be responsible for their own utility bills. 
Some secondary dwelling units are located inside the main building, for example, you can have an ADU built in the basement of your house. As long as this unit has its own supply of utilities, it will qualify as a secondary living unit. 
What Are the Benefits of Having a Secondary Living Unit?
Building a secondary living unit on your property can be the best decision you ever make for yourself. There are so many benefits to enjoy, such as:
Add Value to Your Property
Every homeowner would leap at the chance to increase the value of their property. However, most people miss out on this opportunity simply because they do not realize how easy it is to build a secondary dwelling unit. 
These days, you no longer have to spend huge sums of money or invest a lot of time and labor into building a second dwelling unit on your property. Simply visit Autonomous and pick any one of the ADUs that are available and it will be delivered to your address.
You will also benefit from the many secondary living room ideas that Autonomous has to help you create the perfect ADU for your needs. Instead of taking months to build a secondary dwelling unit, your ADU from Autonomous will be ready for occupation in a few days or weeks.
Extra Storage
One of the worst things that can easily make your yard look shabby, cramped, and disorganized is having a wide range of tools, equipment, and other various items strewn all over the place. 
A secondary living unit can be used as a neat wooden shed to store all your items. It is cheap to build and depending on the option you choose, can come with loads of storage space. 
Rental Opportunity
Considering the state of the economy, having an extra source of income is always welcome. You can convert your secondary dwelling unit into a rental home easily. All you need is to buy the right kind of furniture from Autonomous and before you know it, your ADU will be ready for leasing. 
There are lots of different styles of houses that you can choose from, depending on your budget, taste, and size of unit required. After you pay the initial costs to purchase the ADU and have it installed on your property, you can furnish it and enjoy the extra income for decades to come.
Guest House
Having guests over during holidays and other special occasions is great, but it comes with the added problem of sleeping arrangements. Instead of having your guests sleep all over your house, you can convert your ADU into a modular guest house. 
Autonomous has a lot of specialized furniture suitable for creating the perfect guest house. In fact, for a little bit extra, you can have your WorkPod or StudioPod delivered to your home with all the furniture and accessories you need to create a great extra bedroom. 
Home Office
Since the world was forced into a period of self-confinement due to the Covid-19 pandemic, the popularity of working from home has increased. If you are one of those thinking of putting an end to the daily commute to work, a home office should be at the top of your shopping list. 
By switching secondary living room ideas for home office ideas, you can easily convert a secondary dwelling unit into a beautiful garden office pod where you will enjoy working from now on.
Different Types of Secondary Living Units
There are two main types of secondary living units that you can choose, depending on your budget, needs, and the size of the property. Consider the following: 
Interior ADUs: Basement Conversions
Most people do not have the luxury of having a huge backyard, or sprawling gardens that they can use to build a secondary living unit. They have to make do with the little space they have. However, this does not mean that if you are one of these homeowners you cannot build a secondary living unit. 
Have you ever heard of basement conversions? You can easily convert your basement into a self-contained unit that is suitable for use as a separate apartment. However, you will need to carefully consider features such as kitchens, plumbing, electricity supply, and lighting fixtures.  
You also have to make sure that the ceiling meets the minimum height restrictions set by the authorities in your state. If you find that your basement is too low, you will have to dig a little deeper to comply with the law. 
Constructing a basement or interior ADU may end up costing more than you thought due to these additional state law requirements. However, with a bit of patience, you will eventually recover all your expenses, and start making a profit. If you ever decide to sell your house, a basement ADU will give your property a much higher market value.
Detached ADUs: Backyard/Prefab
Those lucky enough to have a lot of extra space to use can build detached ADUs that can be used for a wide range of things. The fact that this affordable backyard ADU is completely separate from the main house and comes with its own utilities makes it a popular option for many renters. 
If you can improve the level of privacy, you can charge a lot more for your ADU than you would ever get for a basement unit. In states where affordable housing is a big problem, building cheap prefab homes is encouraged, so you should not expect any problems when it comes to meeting zoning and municipality regulations.
What Are the Zoning Laws and Regulations Regarding Secondary Living Units?
Before you start working on your prefab backyard studio, you should consider the zoning laws and regulations that govern the building of secondary dwelling units in your area. Disregarding any of these laws can have very serious consequences for you. 
The following are some of the things you have to consider: 
State Laws
Most states have specific laws that control whether or not residents are allowed to build home office pods or other types of secondary dwelling units on their property. These laws not only specify the areas where ADUs are permitted but also the size requirements of the ADU. 
States that are considered "ADU-friendly" include California, Arizona, Texas, North Carolina, Florida, Maine, Washington, Oregon, Hawaii, and Minnesota. In these places, you will not find a lot of obstacles barring you from building the prefab studio of your dreams. 
However, other states have a lot more state laws in place, which make it a lot more difficult for residents to get permission to build an ADU on their premises. These states include New York, Wisconsin, Alaska, North Dakota, and West Virginia. In these states, you will have to comply with strict zoning regulations and limitations on the size of the ADU.
Local Regulations
In some cases, you may also have to deal with local regulations that are imposed by the community you reside in. Such regulations may limit the number of secondary living units on a single property or the size of each ADU. You may also be asked to specify the intended use of the ADU in case it violated any community regulations. 
Commercial Driver's License (CDL)
If you are considering buying a completely built prefab secondary living unit and transporting it yourself to your property, you may require a Commercial Driver's License (CDL). This may either be a Class A, Class B, or Class C license depending on how big the ADU is. 
You will also have to pay special attention to the length and width of your ADU so that it does not go over the maximum allowed dimensions for transporting a prefab house on the road. 
How Much Does It Cost to Build a Secondary Living Unit?
In general, a secondary dwelling unit should cost between $100,000 and $300,000 to build on your own. This is a lot less than you would expect to pay if building an ordinary family home. 
However, these prices are not set in stone. The following are some of the important features that will determine the total cost of your secondary living unit: 
Design and Size
The bigger your secondary dwelling unit is, the more you will have to pay for it. This cost is also very closely linked to the design that you choose because some types of ADUs will cost a lot more than others. A lot of research is required before settling on a particular design.
Materials
By far, the biggest expense you will have to deal with when building an ADU is the cost of the materials. If you can find cheaper sources of material, you can cut off a huge chunk of your overall expenses. 
However, when looking for affordable materials, you need to take care not to buy poor-quality items. Using the wrong type of material may appear the cheaper option at first, but you will only have to replace it all soon, which will increase your expenses further.
Labor
If you are good with your hands and can build your ADU on your own, you will cut back on the cost of labor. However, for most people, that is not an option. As such, the cost of labor has to be included in the total costs. 
Location
It is a lot more expensive to build an ADU in one area than it may be in another. This may be due to the availability of materials and the state regulations. In this regard, consider building an ADU only if you are in one of the "ADU-friendly" states in the country.
Choose One of Three Great Autonomous ADUs
Rather than spend lots of money building your own secondary dwelling unit, why not simply buy a prefab ADU from Autonomous? You will save a lot of time and money when you buy you buy any of the following: 
WorkPod
Dimension
8'6''W x  11'9''L x 11'H
Ceiling height
6'10'' to 9'4''
Window material
Wooden frame, 5/16" tempered glass
Door material
Anodized aluminum frame,  5/16" tempered glass
Material
Siding: bitumen, housewrap, vinyl silding
Roof: bitumen, housewrap, shingles roof
Floor: plywood
Balcony: composite wood
Include
Optional: SmartDesk Connect, ErgoChair Pro+, Dual Monitor Arm, Cable Tray, Steel Cabinet, Anti-Fatigue Mat. Always included: Electrical Cabinet & Bookshelf
Floorspace
98 square feet
Capacity
2.9 tons
StudioPod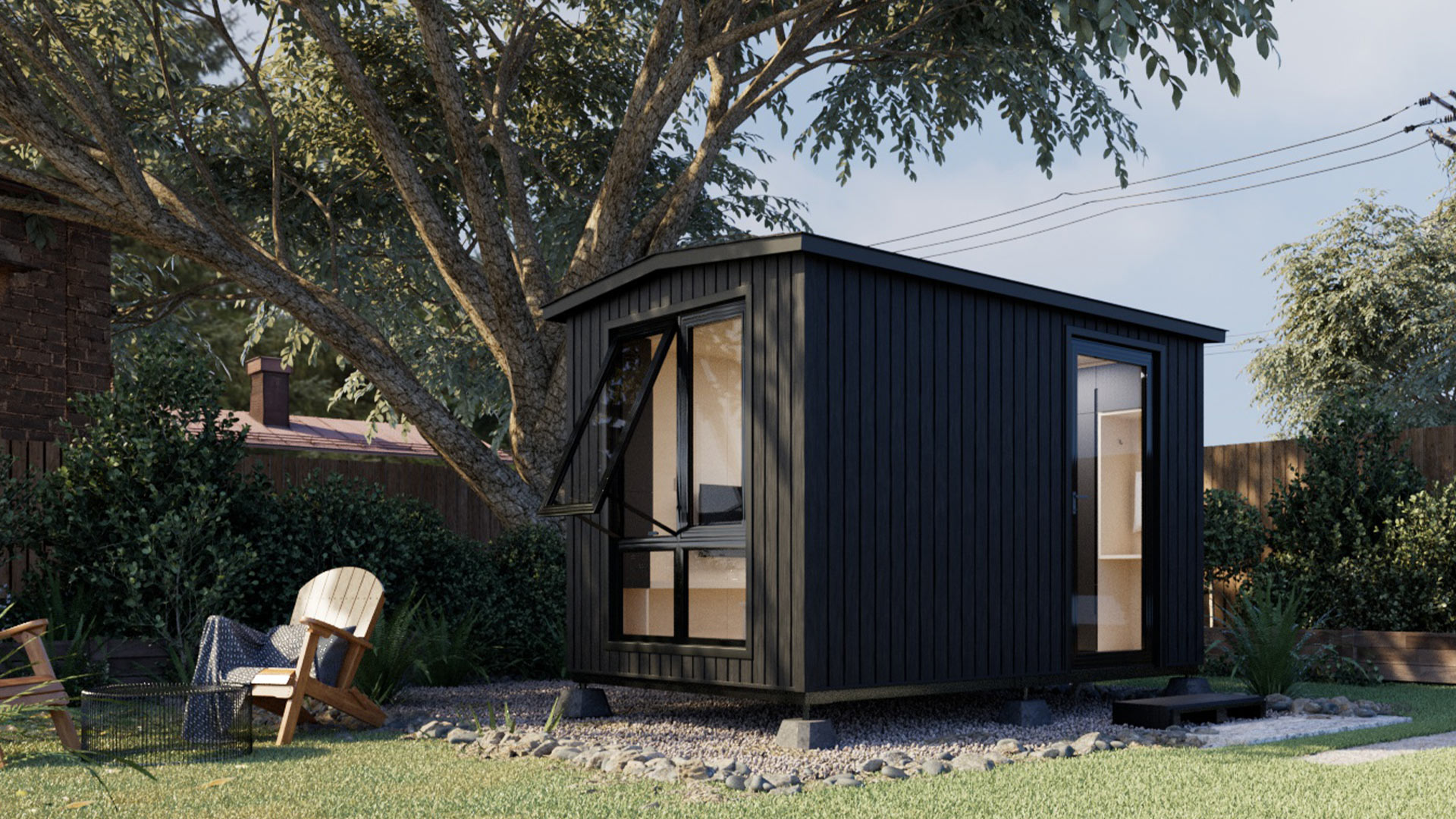 Dimension
8'4"W x 12'6"L x 9'10"H
Floorspace
105 square feet
Ceiling height
7'3"
Weight capacity
2.9 tons
Pedestal
18"W x 43"L x 7"
Window & door material
Powder-coated aluminum,  5/16" tempered glass
Material
Siding: plywood 1/2", steel frame, honeycomb paper, plywood 3/8", bitume, housewrap, vinyl siding
Roof: roof shingles
Floor: plywood
Pedestal: steel frame & wood plastic composite
Electrical devices
RCB, Wall outlet, Ceiling light switch, Ceiling light, Ventilator switch, Ventilator, Ethernet wall port, 66ft power cable with 2 connectors
Include
Optional: Cabinet, Desk, Small & Big Bookshelf, TV Shelf, Foldable Sofa Table, Convertible Sofa Bed. Always included: Electrical Cabinet
Power input
Maximum voltage : 110V AC (US standard)
Maximum current : 25A
Maximum power dissipation : 2750W
WorkPod Lite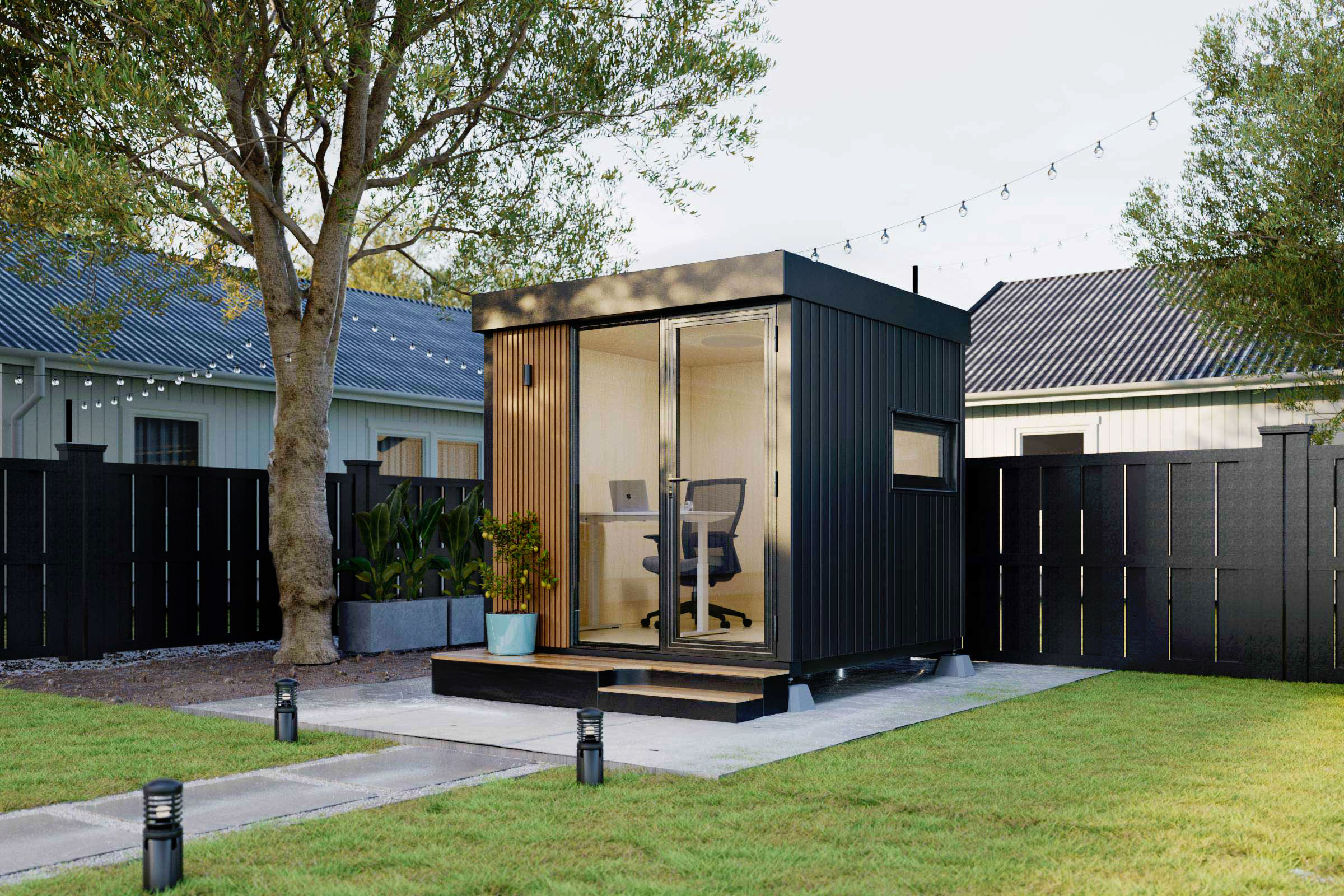 Dimension
8.7"W x 8.12"L x 9.3"H
Material
Window and door: powder-coated aluminum, 5/16-inch tempered glass
Siding: plywood 1/2-inch, steel frame, honeycomb paper, plywood 3/8-inch, bitume, housewrap, vinyl siding
Roof: metal roofing
Floor: plywood
Balcony and Pedestal: steel frame and wood plastic composite
Pedestal
24"W x 103"L x 9"H
Electrical devices
RCB, Wall outlet, Ceiling light switch, Ceiling light, Wall light, Ethernet wall port, 66ft power cable with 2 connectors
Weight capacity
2.3 tons (including Pod body)
Floorspace
80 square feet
Ceiling height
7.3-inch
This translates to massive savings compared to building an ADU that will cost over $100,000! Autonomous also offers you great convenience, exceptional warranties, and ADUs that do not need any additional paperwork in most localities. 
With Autonomous, you can easily add value to your property by buying one of these three awesome secondary living units. Visit the website right now and take a look at the awesome opportunity you have been missing out on.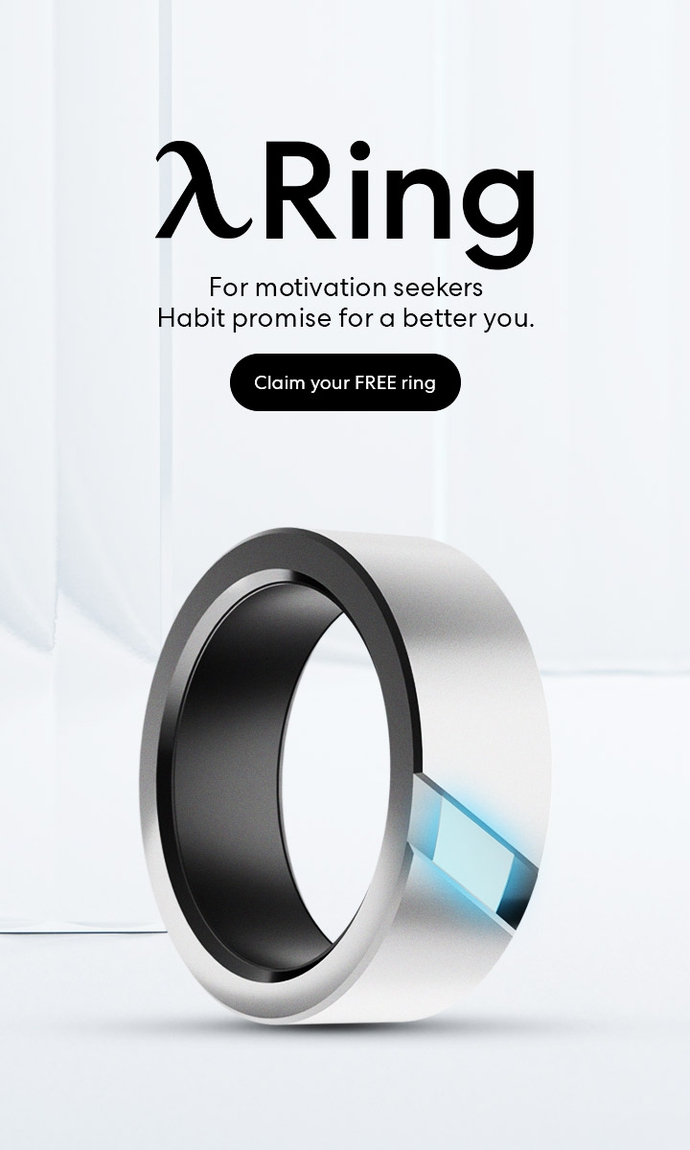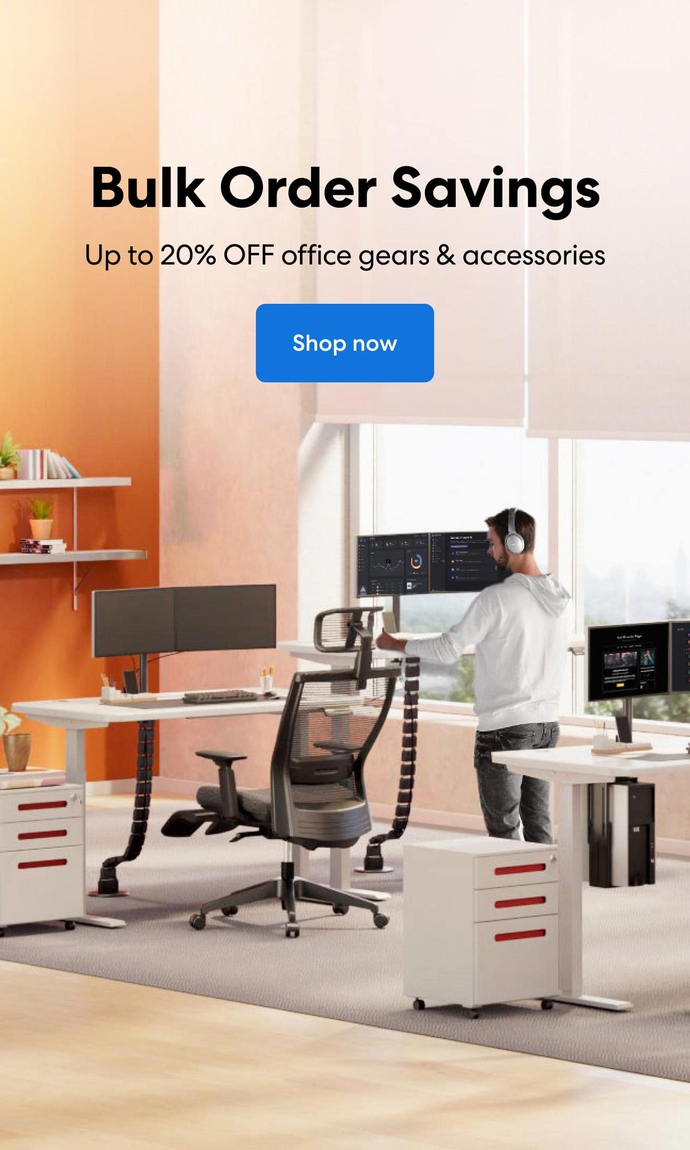 Subcribe newsletter and get $100 OFF.
Receive product updates, special offers, ergo tips, and inspiration form our team.