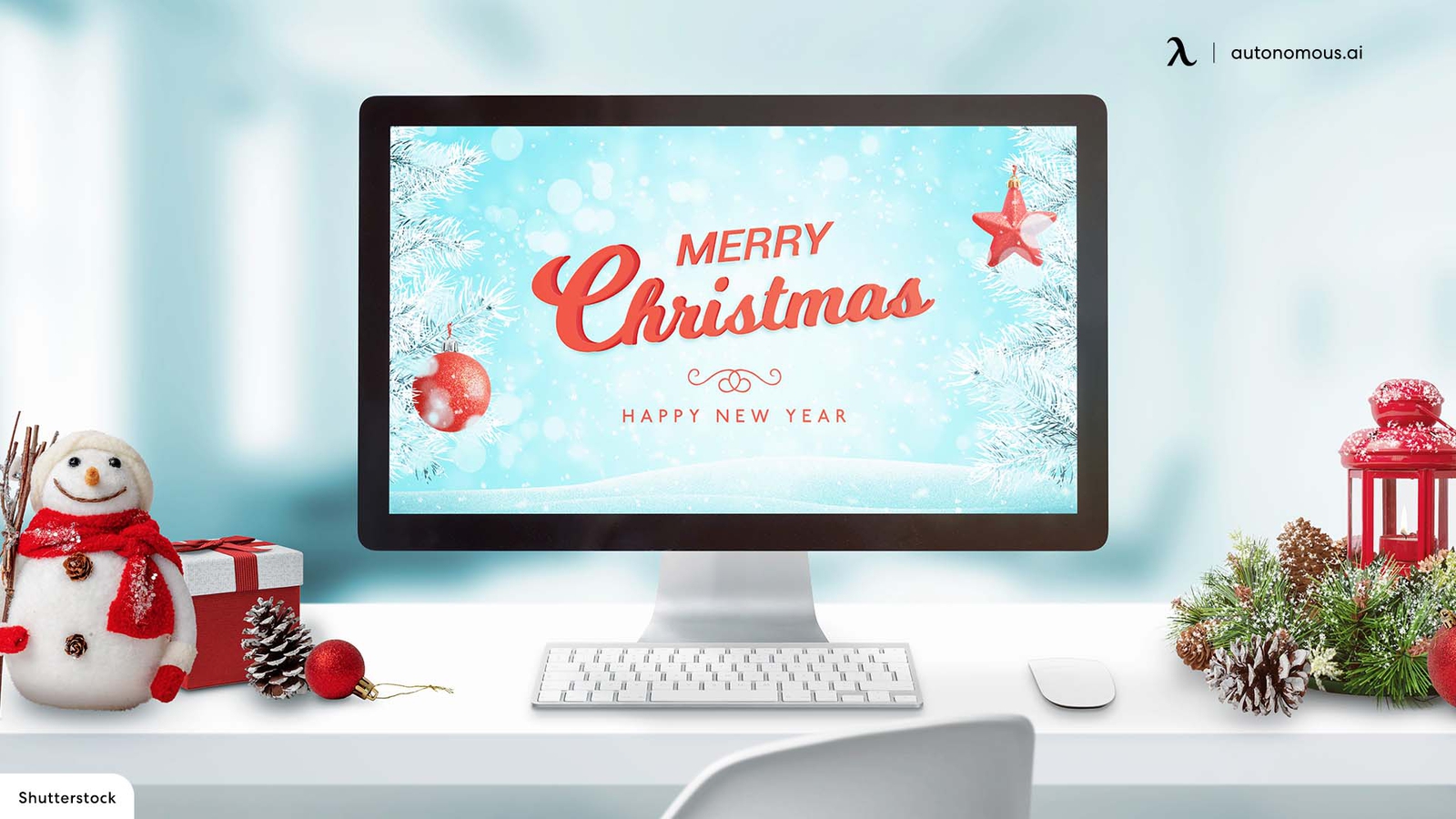 Workplace Inspiration
Best Aesthetic Christmas Wallpapers Backgrounds

Autonomous
|
Dec 12, 2021
5,987 Views
There is nothing better than spending Christmas with your closest friends and family members. Though it may be hard for you to all get together in person this holiday season, there are so many other ways you can have fun together - virtual happy hours, parties, game nights, and you name it. By downloading the aesthetic Christmas wallpapers for Zoom, you can add the holiday spirit to any (and all!) calls. Many of them will turn your living room into a holiday wonderland complete with twinkle lights, festive trees, and ornaments. Other aesthetic Christmas backgrounds serve as great conversation starters, taking your friends and family right into their favorite Christmas movies.
20 Aesthetic Christmas Wallpapers for Your Corner
1. Classic Christmas Tree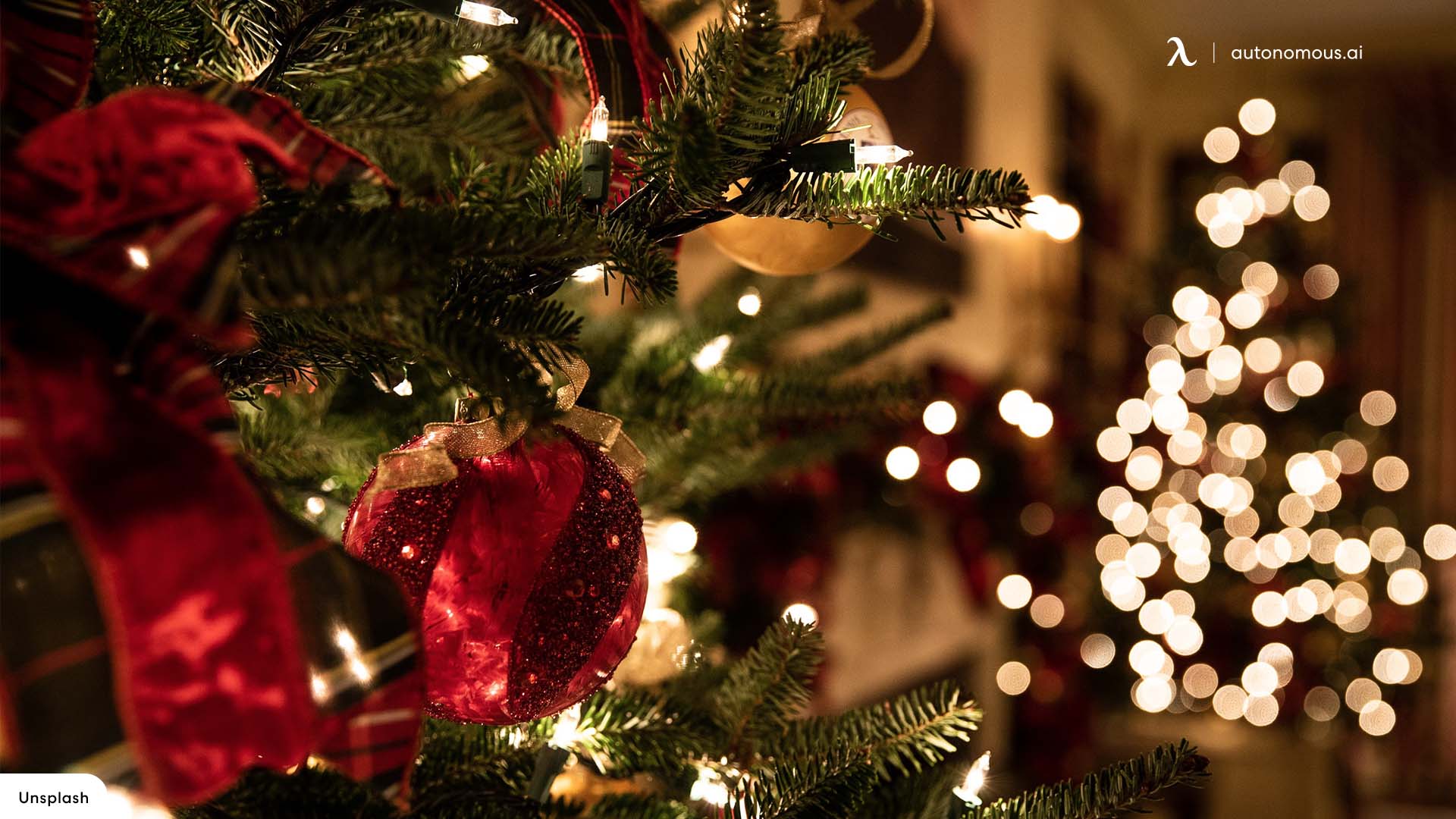 The following December aesthetic Christmas wallpapers can be used on your iPhone's lock screen or home screen, regardless of whether or not you are having a green Christmas this year. Images of this type of Christmas aesthetic wallpaper include close-ups, shots taken during the day or at night, and even shots taken from a distance when trees are in view.
2. Food and drinks
For most of us, the holiday season would be incomplete without baking endless pies and cookies. In any case, cute Christmas wallpaper featuring baking is perfect for anyone who would like to enjoy the look of cooking but is not willing to actually cook. You can find beautiful images of iced cookies, chocolates, candies, and biscuits throughout the book.  
3. Winter Wonderlands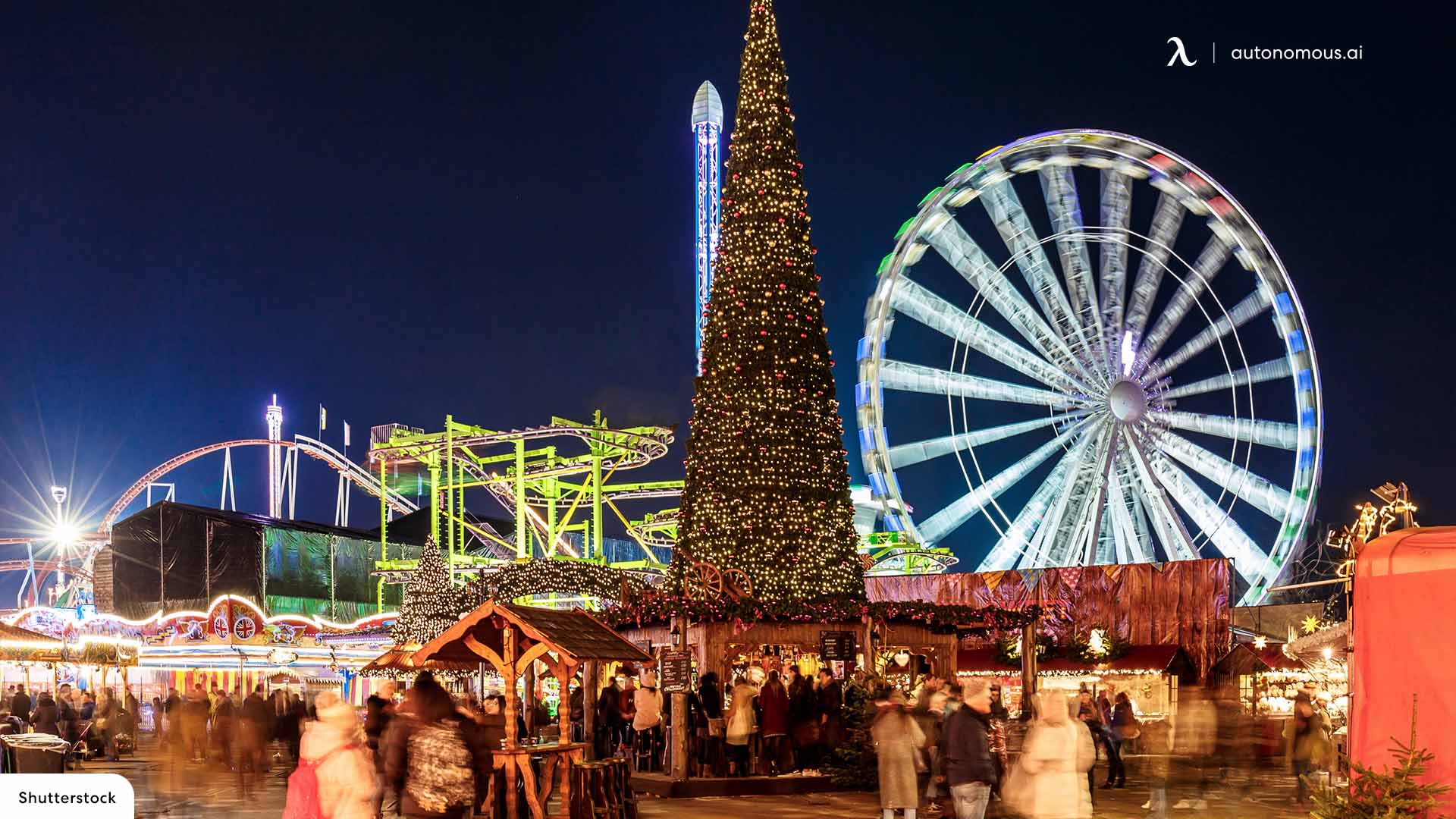 There are a lot of winter wonderland Christmas pattern wallpaper photos from around the world, from the United States to Italy to Argentina to Jordan. If you cannot visit these beautiful countries physically, you might think of it as a fun way to travel there. Create your own aesthetic Christmas wallpaper collage by saving several of them - let your imagination run wild!
4. Cozy fireplaces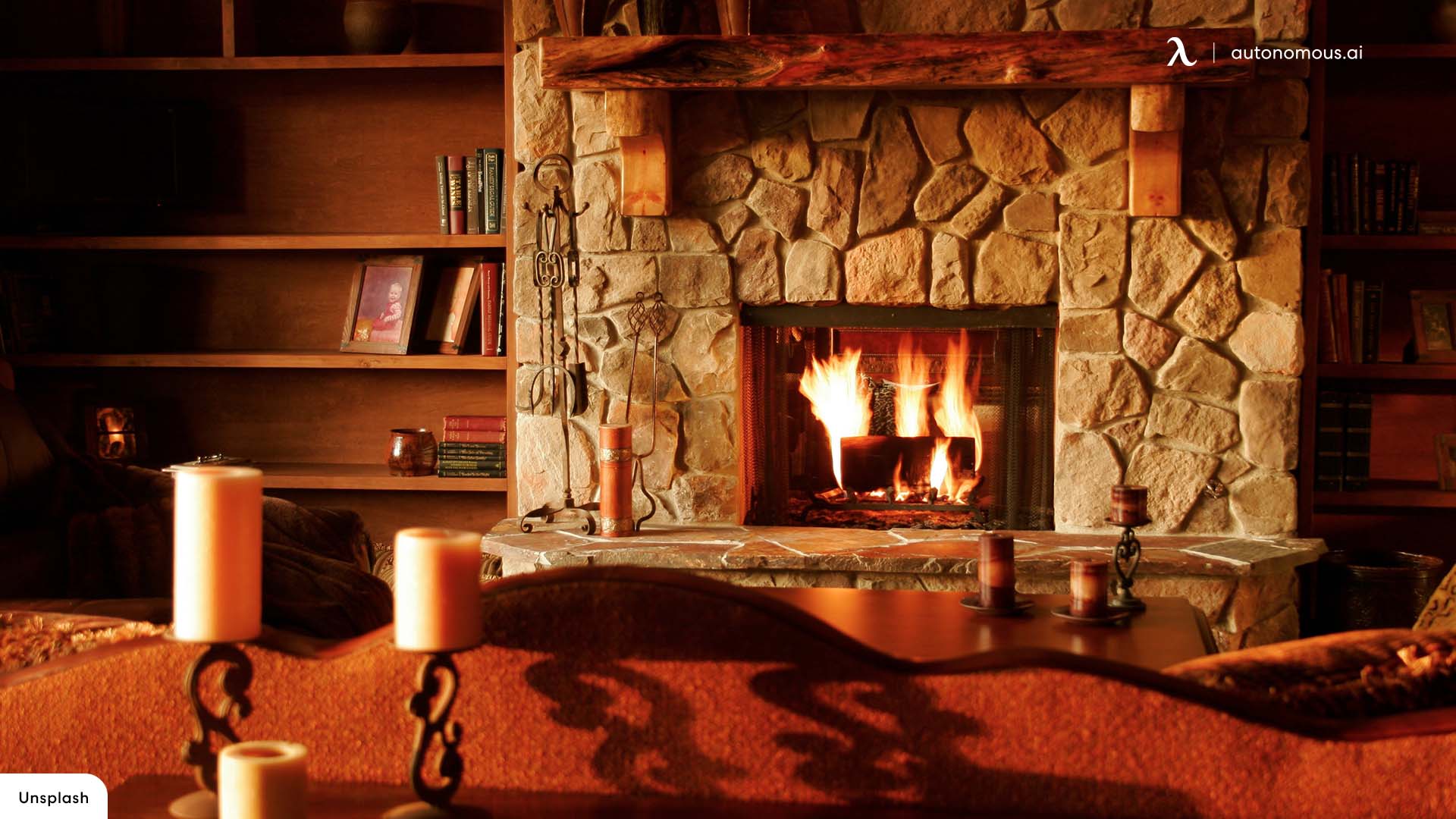 You can add warmth to your home by adding a fireplace background. A living wallpaper mimics the sound and motion of a fireplace and lets you choose from various scenic options.
5. Santa Claus
If Santa Claus isn't included in Christmas wallpaper, the wallpaper is incomplete. The bold color scheme of red and white will spice up any boring screen.
6. Pine Needles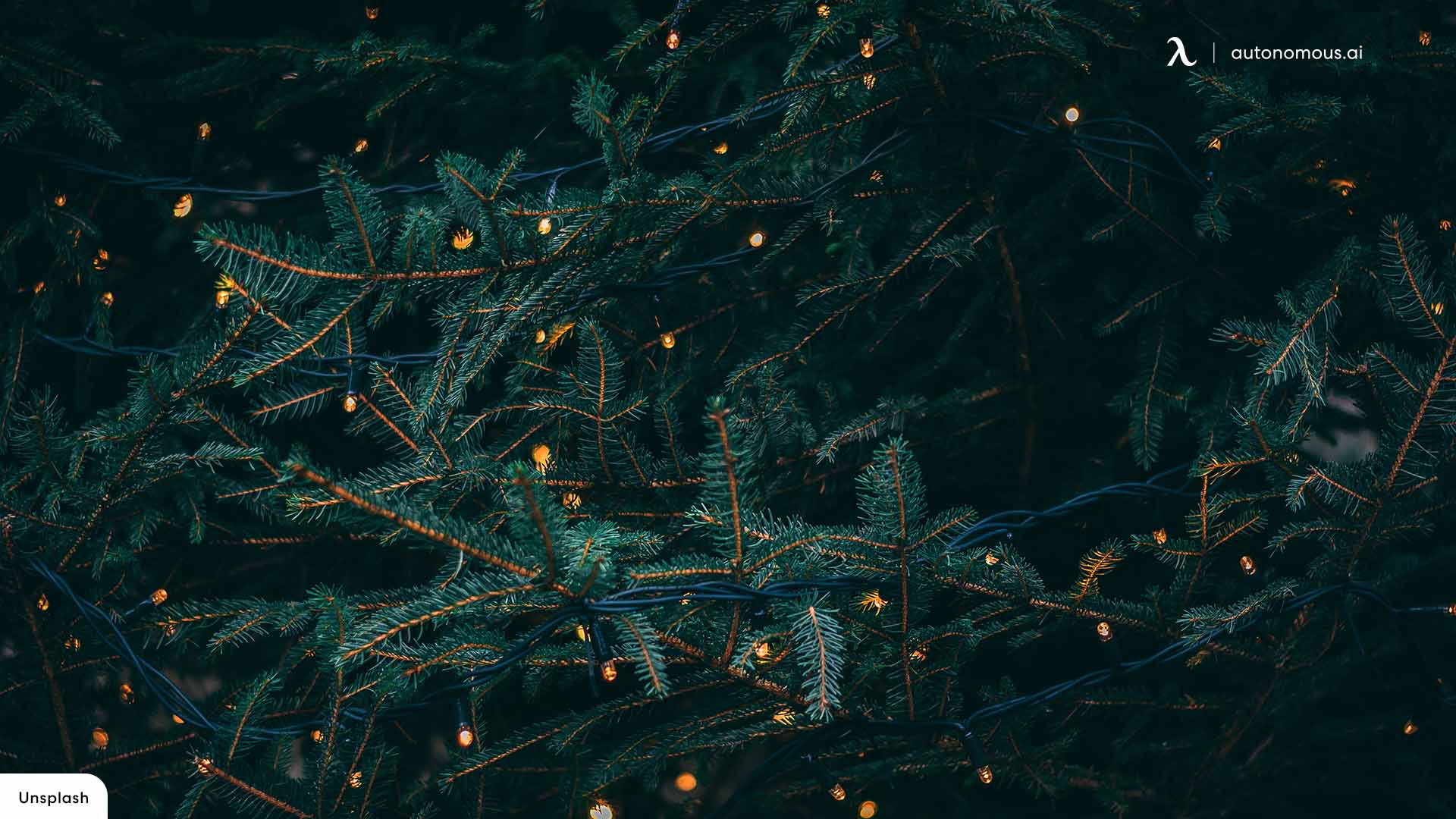 Consider close-up shots of pine needles without the usual decorations if you can't find an image of a tree. Natural colors add a feeling of sanity to the landscape as if they were intended for enjoyment in that way.
7. Christmas Gifts
We will not exchange very many gifts this year due to the pandemic, so why not share a few virtual ones with your screen. Like all other essentials on your Christmas planning checklist for the holiday season, nothing looks better on your desktop than a few wallpapers of gifts, neatly wrapped and arranged under the tree.
8. Holiday home aesthetic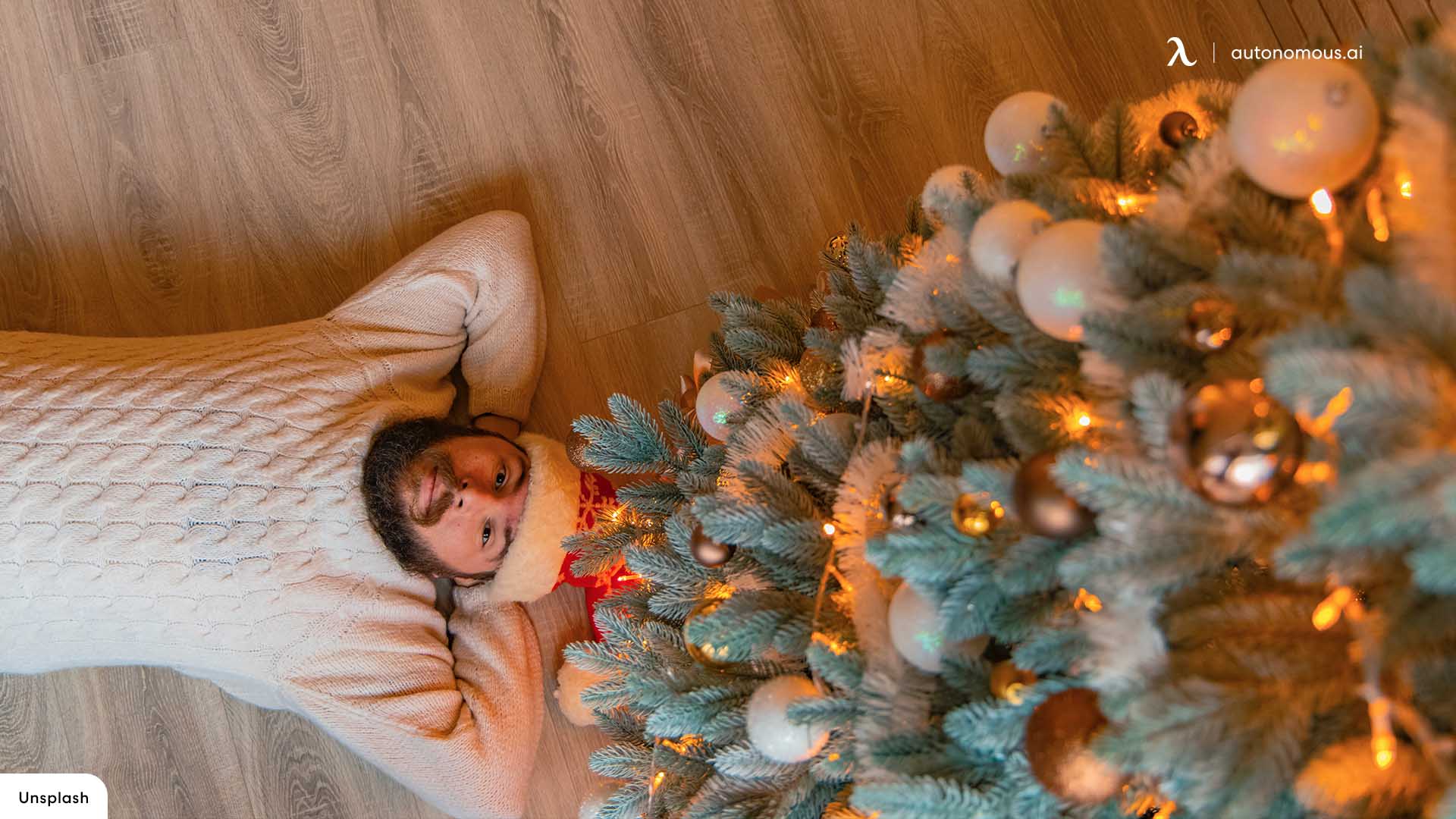 The perfect Christmas decoration for your home can be seen in artfully rendered office wall décor images. Get a camera and play around with the filters to take some photos that you'll never forget. You can also add pictures of holiday homes in a frozen wonderland complete with fireplaces if you feel it's too overwhelming for your screen.
9. Winter animals
Winter has blanketed us with snow and cold temperatures. Make your background out of winter-themed animals. There are many creative ways to capture fantastic images, and you don't have to know how to use a camera well to do so. Photographs of reindeer can be taken as they frolic around in their frozen environments while drinking water or nibbling at partially frozen trees. When sledding during the winter, you should take your camera along to capture the sled dogs' speed as they compete against the elements. Even snow foxes, as well as local birds, could feature in your photos.
10. Carol songs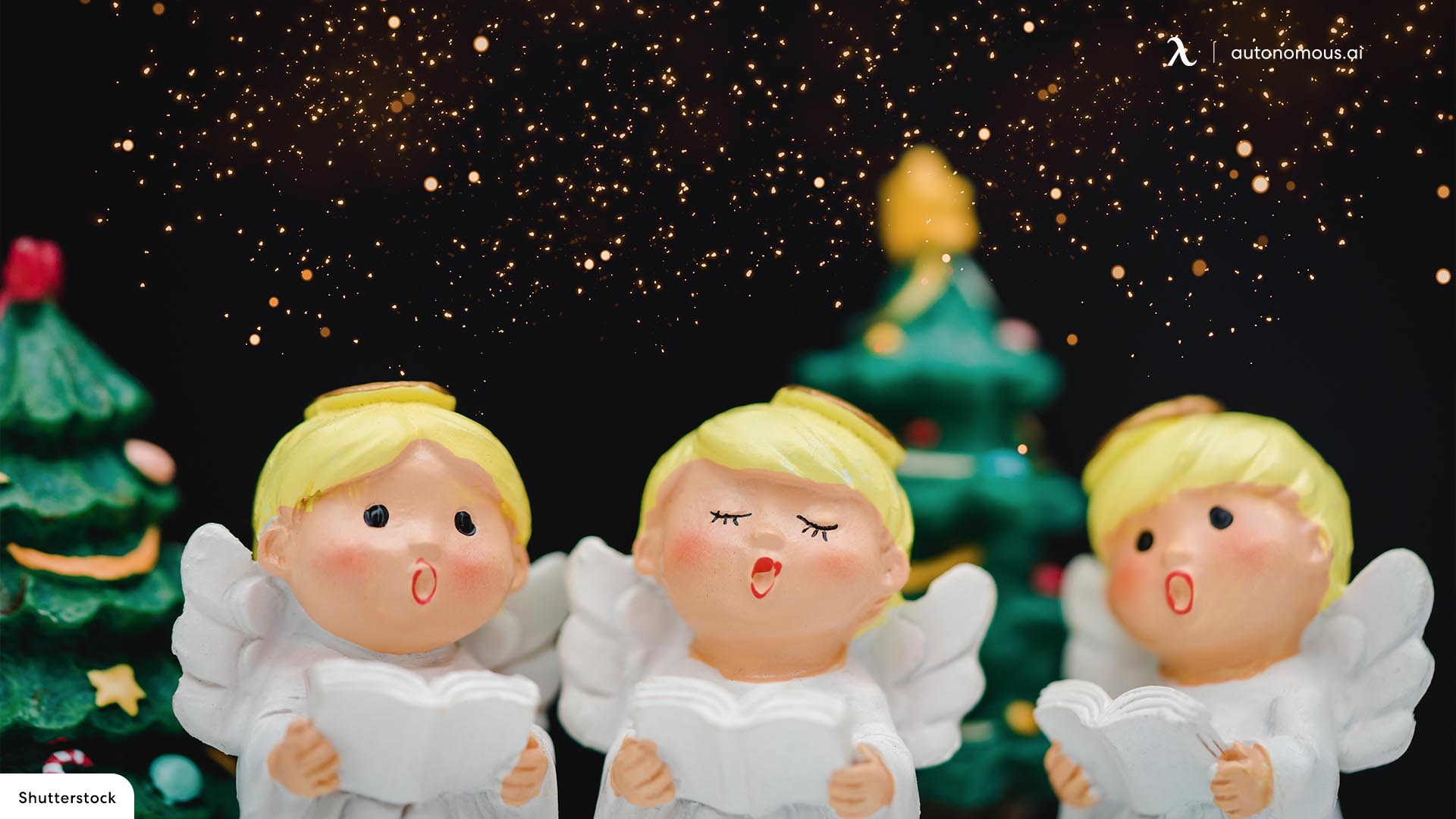 Would you like to share your favorite Christmas melody with us? How about making your favorite song your wallpaper? Here's a wall covered in lines from popular carol songs themed for the holiday season. If you know how to use Photoshop, you can make the same wall. By doing this, you invite everyone to every Zoom meeting and send warm wishes to everyone.
11. Favorite film or comic
You can create a holiday-themed office Christmas decorations wallpaper that showcases your love of films. It is hard to choose between so many Christmas-themed classic movies: the Home Alone series, Nightmare before Christmas, Elf, Frozen, Frosty the Snowman, Peanuts comics, and more.  
12. Colored themes
Many colors are associated with Christmas; you may think of red, white, green, gold, and glitz for your aesthetic Christmas wallpapers. A red image may include anything from tree decorations, tinsel, scented candles, or figurines if the image uses specific colors - for example, the image might feature only red decor. You might also want to consider white everything, including snowy landscapes or the best place for a Christmas tree. Alternatively, why not try popular color combinations like green and gold or black and white? 
13. Collage of decorations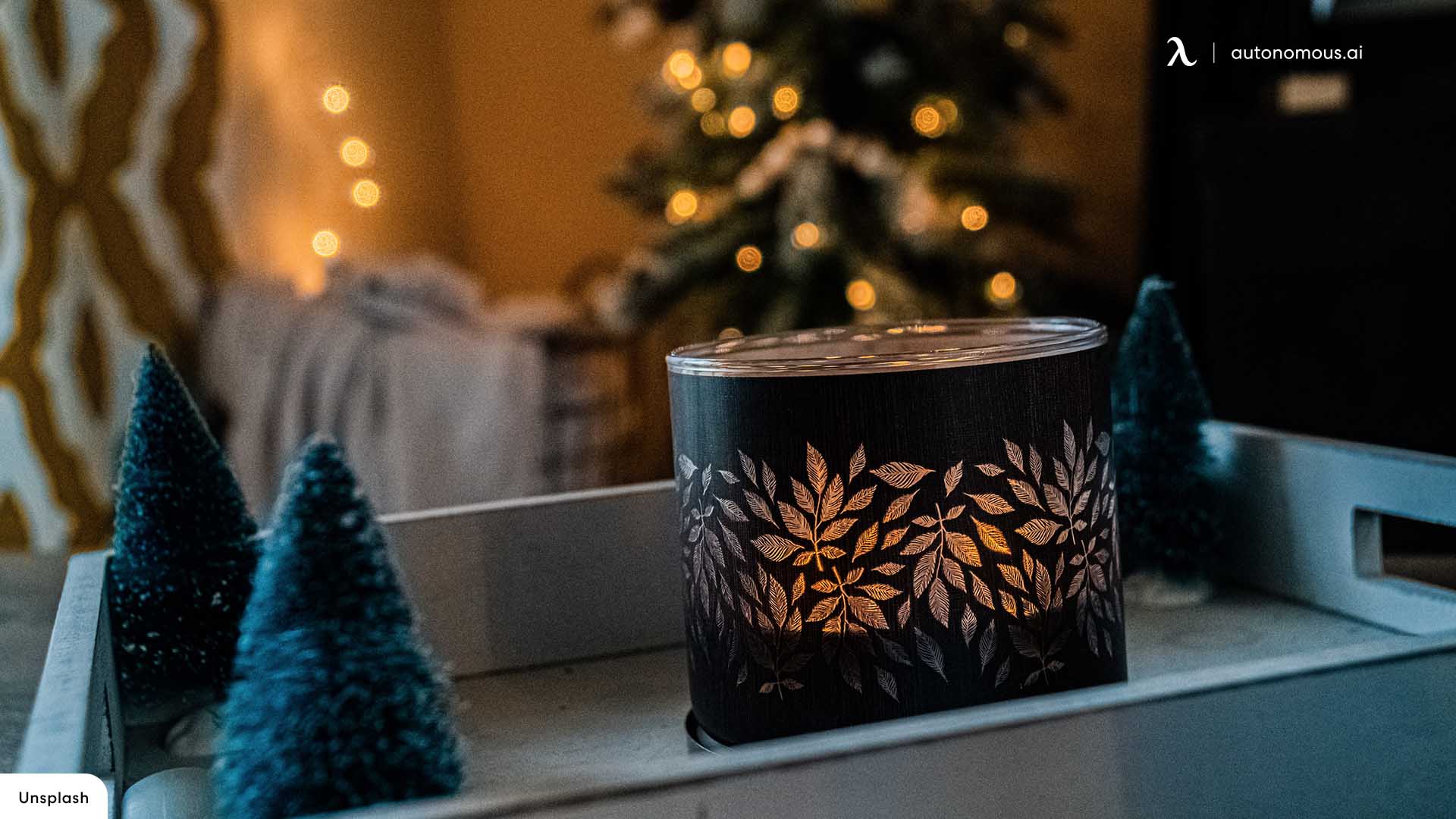 In the event that you cannot decide on any one image, consider creating a collage of them all. There are many items to choose from, such as wreaths, gingerbread cookies, stockings, lit candles, baubles, snacks, and treats. Alternatively, you can feature a collage of just any one type of decor, like only cookies and treats, only decor, only wreaths. 
14. Kids art
Are your kids preparing any holiday-themed crafts? Then why not feature them on your aesthetic Christmas wallpaper. If it is a physical item, then you can take an image of it and upload it or simply scan an image of any art like paintings, etc. 
15. Paintings
Show off your creative side by scanning images of our paintings to use as wallpapers. What you choose to paint and how you do it is entirely up to you. A popular option is a snowy landscape, but you can use your imagination by painting anything. If art isn't your style or if you are out of home office painting ideas, show off your embroidery skills.
16. Kawaii Christmas
This idea involves featuring everything in various shades of pink. Think of pink tree décor, lights, cookie decorations, and even marshmallows. 
17. Your favorite drinks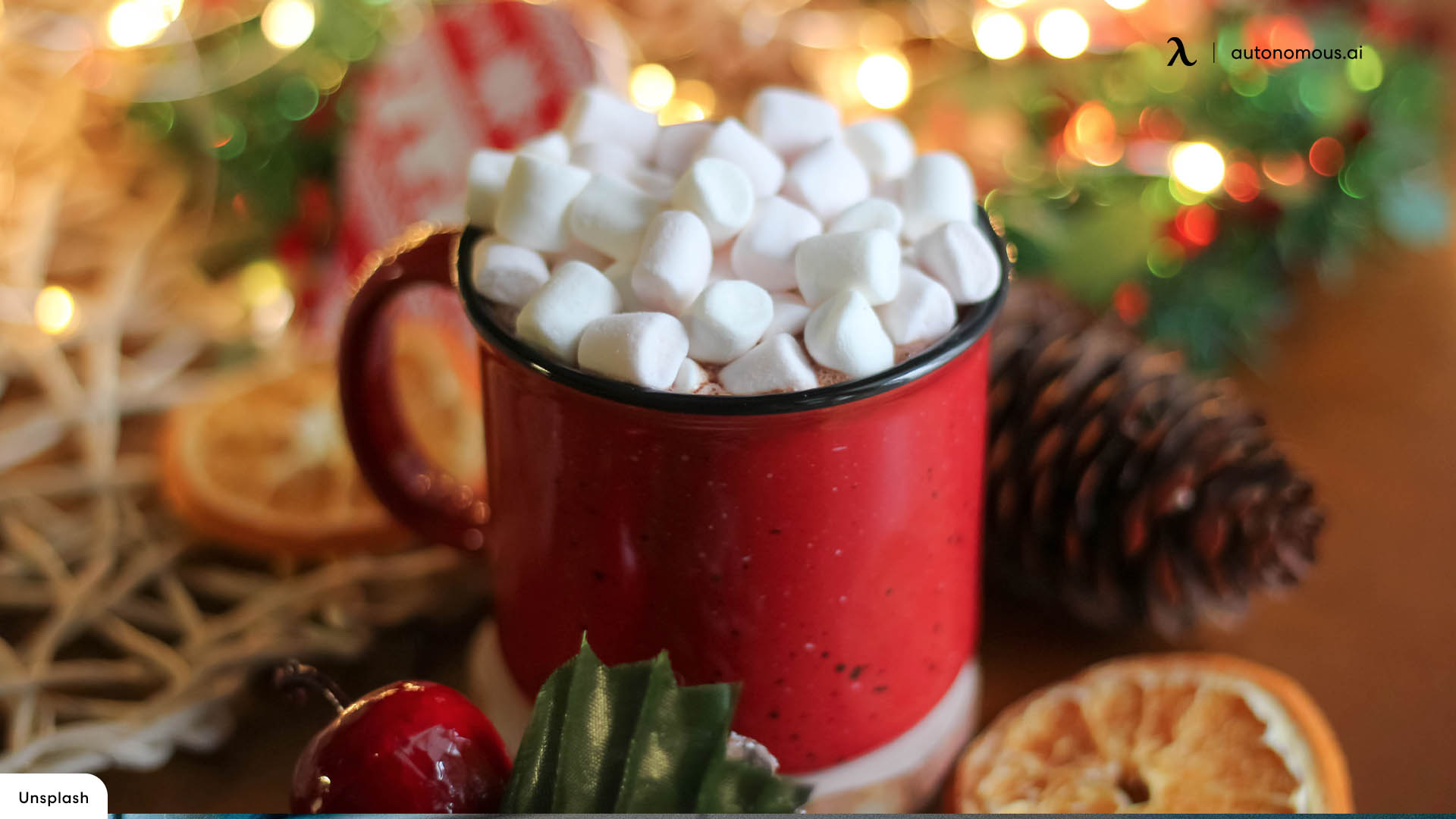 Feature all of your favorite holiday drinks on one really cool collage. Think of ginger ale, eggnog, red wine, coffee, hot chocolate with marshmallows. Did we miss something? We're sure you can figure it out!
18. DIY Patterns for Christmas
There is a website called YouCam Perfect that offers free Christmas background design tools for you to use! Putting together elements to create an image is very easy, as you put them together. First, select a plain-colored background.
After that, you can easily add stickers to your image by browsing the app's stickers. With a variety of festive holiday stickers from New Year's celebrations with confetti and fireworks to gingerbread people and snowmen to fun hats and festive Christmas decor, YouCam Perfect can add a festive touch to your images.
19. Christmas at night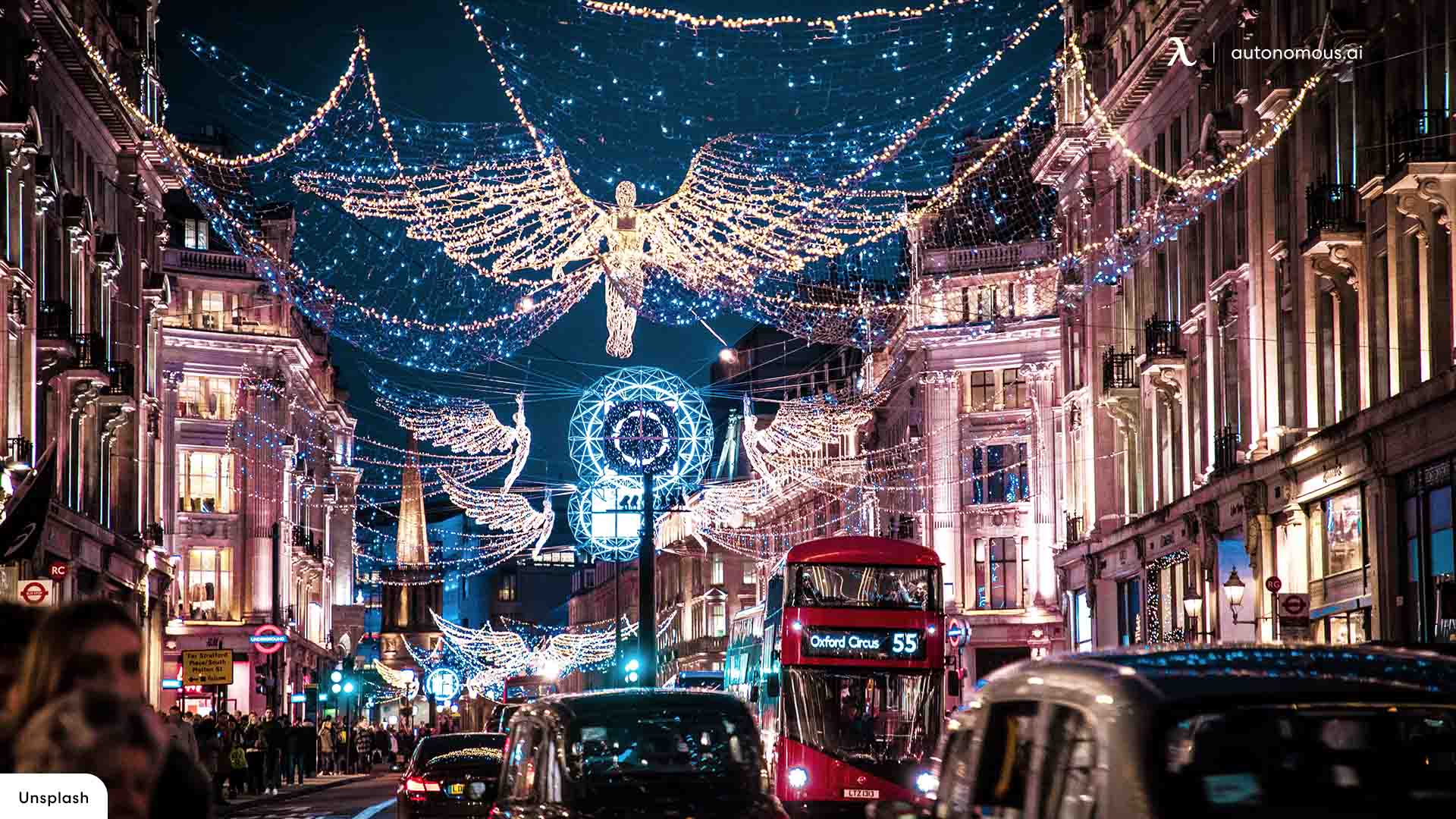 Use this theme to select wallpaper. It could be an image of lights, ornaments, and decor at night, city landscapes during the holidays. The wallpapers fit into your PC dark theme and make working late at night more comfortable.
20. Aesthetics of Christmas Lights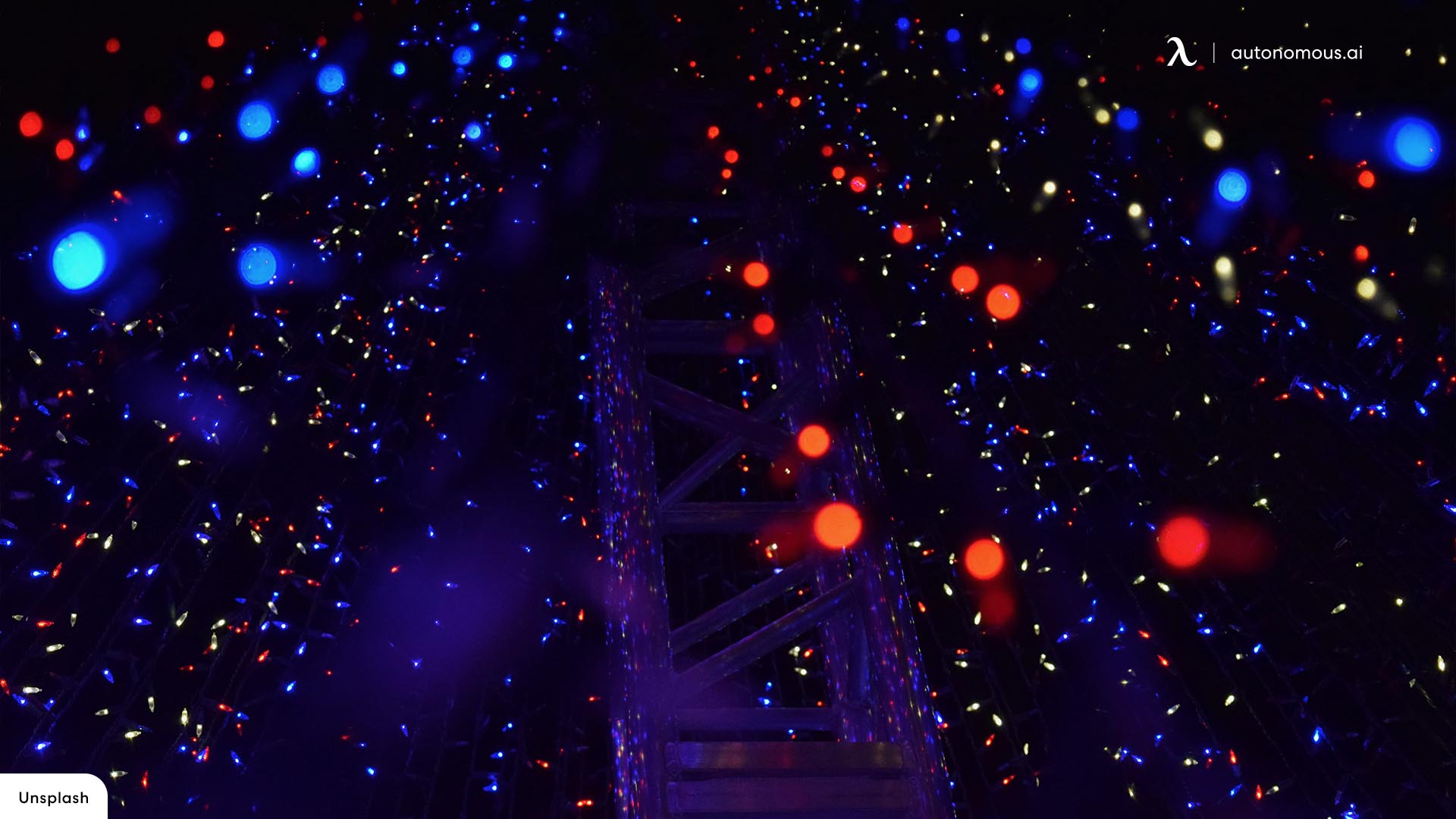 You may just need a Christmas light to provide a finishing touch to your holiday decor! Lighting creates a warm, festive atmosphere. They also look great in photos!
Video ads for product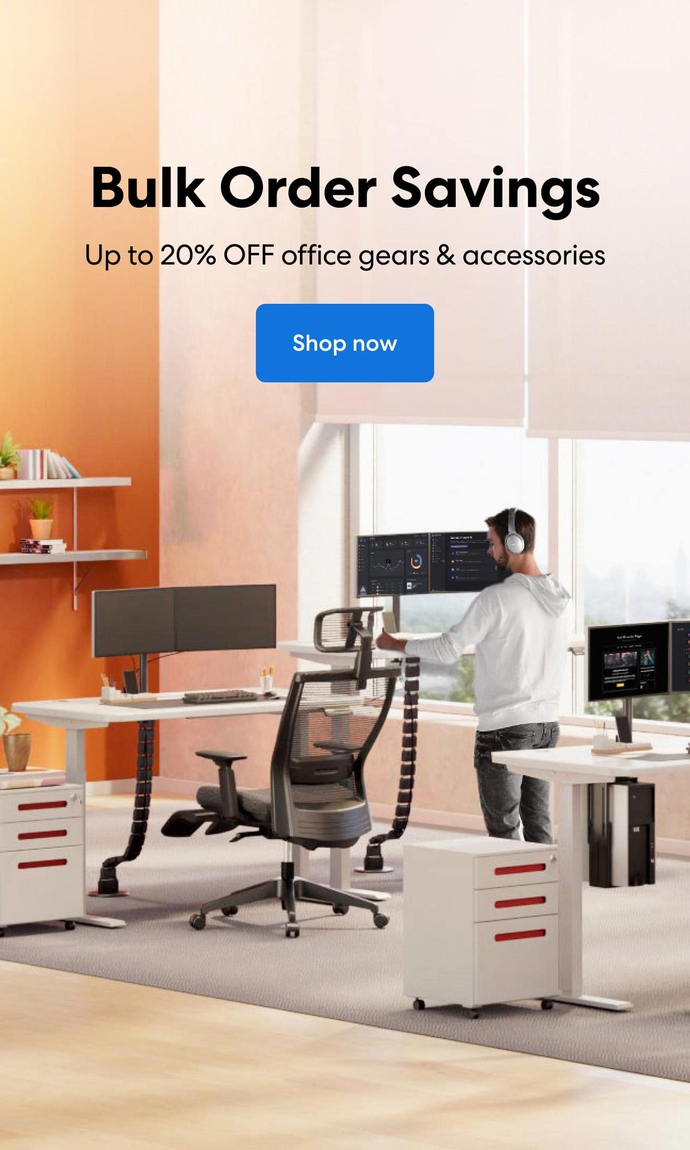 Subcribe newsletter and get $100 OFF.
Receive product updates, special offers, ergo tips, and inspiration form our team.