An office furniture warranty is one of the most important things for you to consider when buying new furniture. These are items that are meant to last a long time, so the last thing you want is to end up having to buy them all over again because you did not look at the warranty carefully. 
However, most people are not very familiar with what an office furniture warranty is and how it works. When you add extended furniture warranty and other confusing phrases to the equation, choosing the right warranty can be a very difficult choice. That is why, in this article, we will look at everything you need to know about buying furniture with warranty and the best places to do your shopping. 
What Is a Warranty?
The best way to describe a warranty is a written assurance by the manufacturer or supplier that the product you are buying is of good enough quality to last a specific period under the right conditions of use. 
When issuing a warranty, the manufacturer not only agrees to stand by the product but will also promise to replace the item or refund the buyer if it does not meet the expected specifications and standards. 
There are three types of office furniture warranty that you have to consider when making a purchase, and these are: 
Full Warranty
When a piece of furniture comes with a full warranty cover, it means you will still be covered even if you are not the first person to buy it. This is very important in situations where you buy used furniture. 
You can choose to either opt for a full refund or choose to get a replacement product. In either case, you do not have to worry about installation or shipping costs, as these are all covered under your full warranty. 
Limited Warranty
With a limited warranty, the most important factor to remember is that the manufacturer reserves the right to limit the warranty for a specific period. This means that if anything happens to your furniture after the warranty period expires, you will not be able to demand a refund or replacement. 
The use of a limited warranty is very common these days, and it is something you need to carefully consider before buying office furniture. It also gives you a clue as to the quality of the item you are buying, with poor-quality furniture often having very little warranty. 
Express Warranty
An express warranty is usually only covered by a verbal agreement, such as that of an advertisement made during a marketing campaign. It is not the same as a written warranty, and should not be regarded as a guarantee that you will be refunded for poor-quality furniture. 
What Is and What Isn't Covered?
If an office furniture company wishes to remain competitive, offering regular or extended furniture warranties to its customers is one way of doing that. However, not all furniture issues are usually covered by warranties. You have to research carefully to understand what is and isn't covered by your warranty. 
Consider the following issues that are usually covered by office furniture warranty: 
Broken features, such as wood or glass

Visible defects, imperfections, and blemishes on the product

Loose fabric or dirty upholstery

Same appearance as seen in the shop 
On the other hand, one thing that is not usually covered by the warranty on furniture items is performance. That means, as long as the manufacturer delivers the item in its best condition, they will not be held liable for your experience with the item.
How Do You Evaluate a Warranty?
Looking at the number of years covered on furniture with a warranty should give you a good idea of the level of confidence the manufacturer has in the product. This is the best way to evaluate a product and its warranty before making any commitment or payment. 
No one knows the quality of office furniture better than the people who made it. If they are reluctant to stand by their product, you should be too. If you come across a short office furniture warranty, look at the reasons behind it to help you decide whether it makes sense to make the purchase.
What Is Meant by Lifetime Warranty?
Terms such as extended furniture warranty and lifetime warranty are often used interchangeably, which can cause a great deal of confusion. 
What you need to know is that when you buy an item with a lifetime warranty, it does not mean you can demand replacements or refunds at any point for the rest of your life! A lifetime warranty is meant to cover you for the expected lifespan of the product only. If anything happens to it after that, the manufacturer will not be liable. 
What Happens When You Have an Issue?
One thing you must understand about furniture warranty is that, in many cases, it is only valid in the store where you bought it from. This means, if you have any issues with the item, you cannot simply go to the nearest shop that sells the item, it will have to be the same place where you bought it from. 
Another important thing to remember is that when you approach the manufacturer with a product that has an issue, their first option is to try and fix the problem. Only if they fail to resolve the issue will a replacement or refund be considered.
Should I Purchase an Extended Warranty?
An extended furniture warranty comes with additional costs to your purchase price, meaning it is only a good option in some, not all, circumstances. If you feel that there is an added risk due to, for example, many negative customer reviews, you may want to protect yourself by buying an extended furniture warranty. 
Shop at Autonomous With Many Ergonomic and High-tech Products Up to 5-Year Warranty!
Autonomous offers you the best of both worlds! When you buy your office furniture from this retailer, you get high-quality, technologically advanced products, and a great office furniture warranty too. 
If your office needs some improvement, you should be looking at ergonomic furniture. A high-quality standing desk or ergonomic chair would make a great addition. Consider the following furniture with warranty offers that are too attractive to miss: 
1. Autonomous SmartDesk Core
One of the best desks that can be found on the Autonomous website is the SmartDesk Core. This versatile desk is a great way to boost your productivity while taking good care of your health. 
If you regularly spend hours seated in front of your computer, this standing desk will allow you to easily transition from sitting to standing in a matter of seconds. Thanks to its programmable keypad, you can set up to four different heights on this desk, which allows you to work in the most comfortable position for each task. 
The SmartDesk Core has a sit-stand desk frame that is not only made of solid steel but comes with an impressive five-year warranty. The desk-top itself has a one-year warranty, so you can rest assured that when you buy this item, it is meant to last a very long time.
2. Autonomous SmartDesk Pro
Are you looking for something a little better than the SmartDesk Core? With a greater weight capacity of up to 310 pounds, the SmartDesk Pro may be just the thing you need. This office and home standing desk will be the answer to all your problems. 
The desk runs on a much quieter dual-electric motor. At just 40 dB, you will not disturb your colleagues whenever you feel like adjusting the height of the desk. Speaking of height, the SmartDesk Pro has an impressive range of 26.2 inches to 52 inches, making it perfect for a large number of employees of different heights. 
You can combine your SmartDesk Pro with various ergonomic office accessories, such as monitor stands and cable management solutions to create the best workstation for your needs. This desk also comes with a good warranty on furniture items that lasts up to one year for the top and seven years for the solid steel frame. 
3. Autonomous SmartDesk Corner
If you are looking for the perfect standing desk that will fit in the corner of your office, look no further than the SmartDesk Corner from Autonomous. It has a much larger surface area to work on than the other desks in this category, allowing you to make the best of any available space you may have. 
This L-shaped standing desk can hold an amazing weight of up to 400 pounds easily! This means no matter what plans you have for your desk, you will be able to count on the SmartDesk Corner. It is designed with modular segments that create the perfect fit if you need to manage space wisely. 
As a bonus, when you buy the SmartDesk Corner from Autonomous, you get a free cable tray, which is one of the best desk accessories to have in a modern office. You will also enjoy the five-year extended furniture warranty on the steel frame and the one-year furniture warranty on the desktop. 
4. Autonomous ErgoChair Core
Having a great desk is one thing, but at some point you will need to sit comfortably while you are doing your work. The ErgoChair Core is one of the best options for you to choose in this category. 
This office chair is packed with loads of great features that will boost your productivity, and make your work-life a lot more pleasurable. Take, for example, the contoured foam seat, which is designed for maximum comfort. You will not feel the hours go while seated in this ultra-comfortable chair. 
Made from high-quality material covered by a one-year warranty, the ErgoChair Core is the perfect choice if you are looking for furniture that will last you a lifetime. 
5. Autonomous ErgoChair Pro
Your ergonomic setup will not be complete without the best ergonomic chair to sit on. At Autonomous, you will find many great options, but one of the most popular is the ErgoChair Pro. 
It comes in a wide range of colors to choose from, such as black, white, evergreen, red apple, and baby blue. This makes it easier to choose the perfect chair that goes well with the rest of your office décor.
Other awesome features include an armrest, adjustable height, sit tilt, and backrest. All these things combine to make the ErgoChair Pro one of the most comfortable and practical office chairs on the market. You can get this awesome chair from Autonomous along with a two-year office furniture warranty. 
6. Autonomous ErgoChair Plus
When it comes to beautifully designed office chairs, the ErgoChair Plus is one of the best options available. Just one look at it and you will fall in love with the intricate breathable mesh or naked TPE design. You have a wide range of patterns and colors to choose from too, so finding the best fit for your office décor is a breeze. 
The ErgoChair Plus has an impressive weight capacity of 300 pounds, meaning you will be hard-pressed to find an employee who is too heavy to use this chair daily. It comes with the latest in adaptive spine support, which allows the chair to conform to your natural body shape and provide you maximum comfort. 
If you buy this type of office furniture from Autonomous, you will get an incredible two-year warranty with your purchase. However, with its durable material, you are unlikely to ever worry about the warranty on the furniture, such as the ErgoChair Plus. 
Choose Wisely Before Buying Ergonomic Furniture!
Buying office furniture is not something you should do without proper research and consideration. These are accessories that you will be using for a very long time, and that can easily affect your productivity and work enjoyment. 
One of the key areas to consider is the warranty on furniture items. If you come across any furniture with warranty offers of less than a year, it is best to steer clear of such purchases. Good-quality office accessories usually come with an extended furniture warranty. Consider the ergonomic products available at Autonomous and pick one that suits your needs.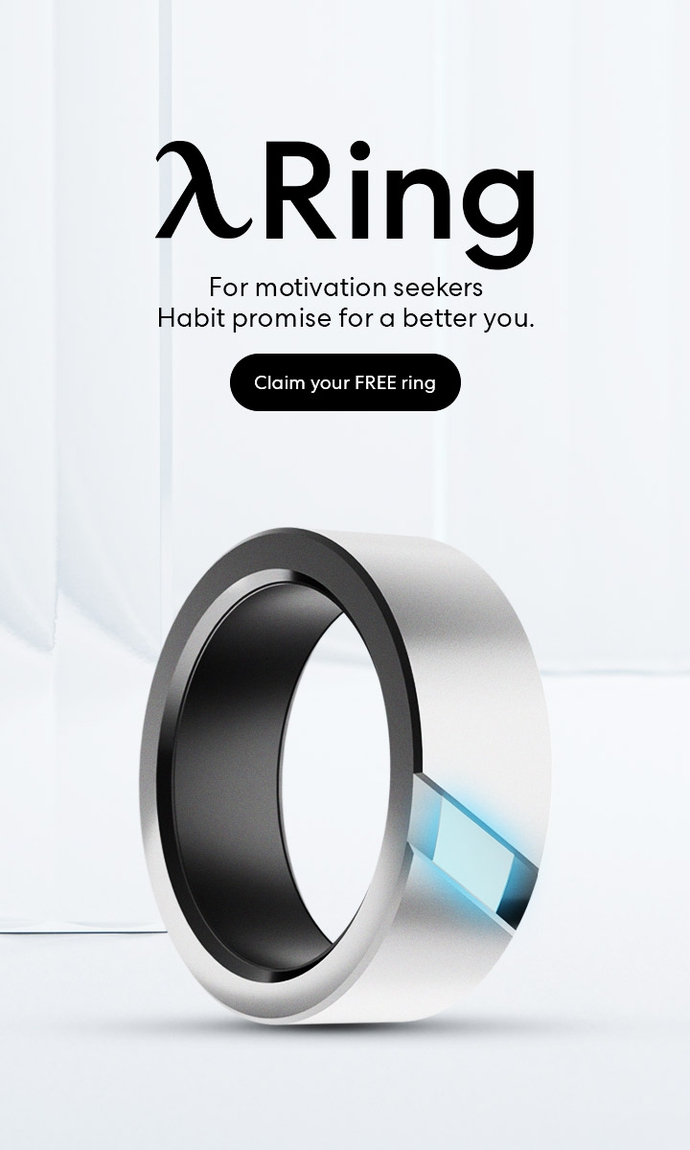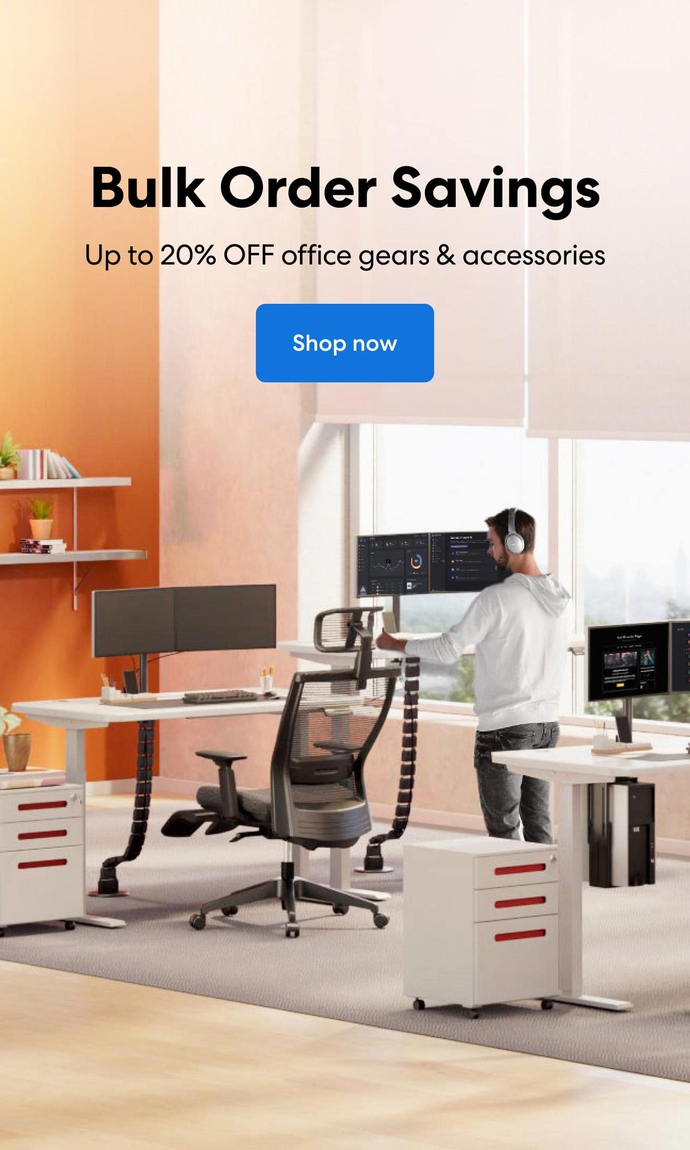 Subcribe newsletter and get $100 OFF.
Receive product updates, special offers, ergo tips, and inspiration form our team.