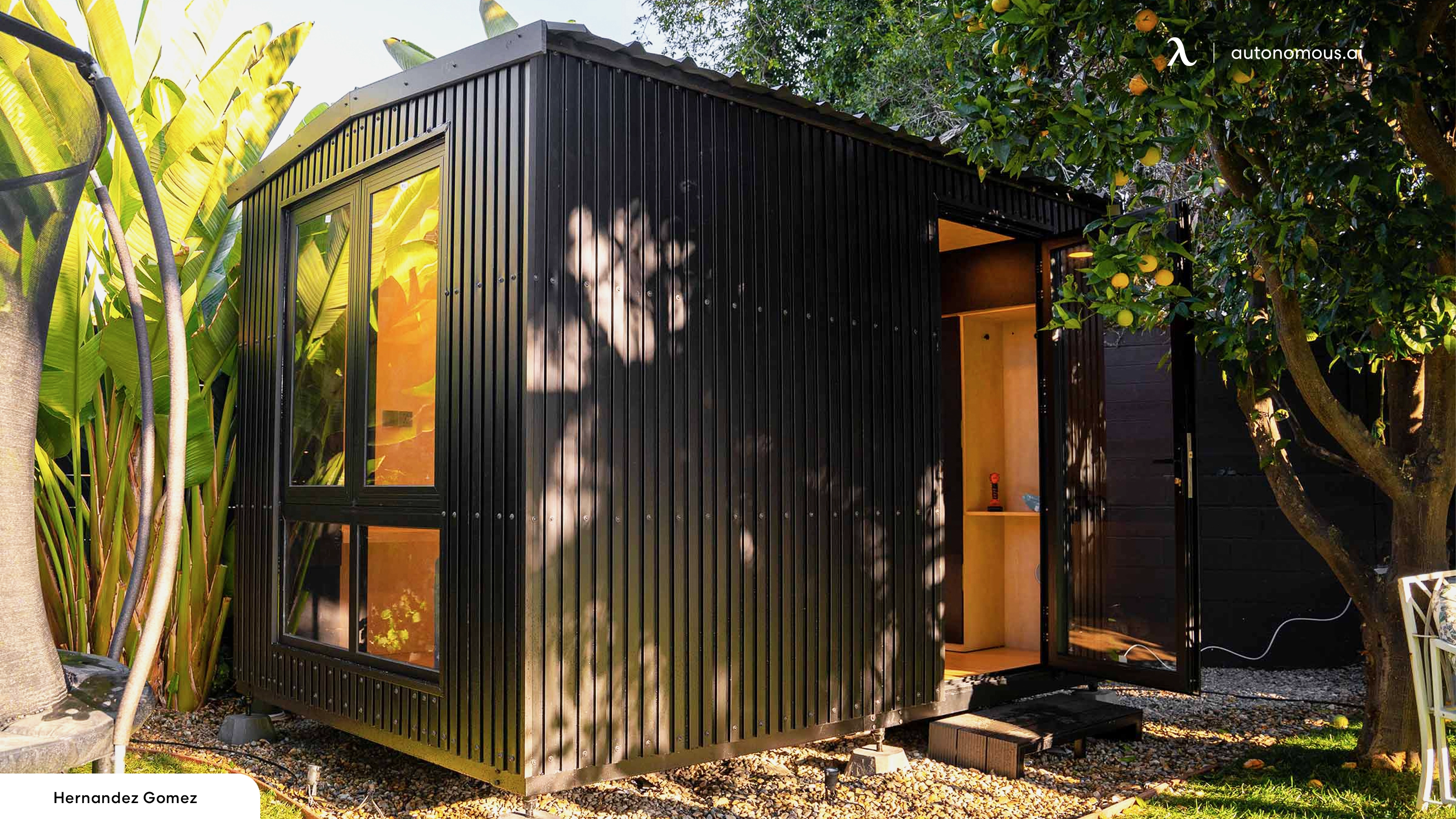 Workplace Inspiration
How Big Can a Tiny House Be? All About Tiny Home Size in 2023

Autonomous
|
Jun 13, 2023
1,425 Views
If you are thinking of building or buying a tiny home, size is one of the most important things you have to consider. This is especially true when you do not have a lot of space in your backyard, or you have building codes and regulations to consider. 
The question that most people find themselves asking is "How big is a tiny house?" Answering this is not easy because many factors affect the dimensions of a tiny house. As a result, you will find that small prefab cabins come in many different sizes. 
In this article, we will look at some of the common factors that determine tiny house dimensions, as well as how you can decide what the perfect tiny home size is for your needs. Read on, to find out more! 
How Big Can a Tiny House Be?
Is there a maximum size that a house cannot exceed for it to be called a tiny house? What do building regulations and laws say about tiny house size requirements? These are some of the common questions people have to answer if they are thinking of buying a tiny home.
It is important to note that a tiny house is not the same as a small house, strictly speaking. If you are considering building a tiny home, it will likely have to be less than 400 square feet in size, whereas a small home can extend to about 1,000 square feet.
One important thing to remember is that tiny-home size is determined by the Department of Transportation (DoT) when it comes to height and width. This is for safety reasons during transportation.
The following are some of the tiny house dimensions that you need to consider before buying your prefab accessory dwelling unit (ADU):
Length
The length of your tiny house is not limited by any DoT restrictions, meaning this is the only direction you can build in if you want to increase your tiny home size. Most tiny-home dimensions have a length of around 30 feet.
Width
When it comes to the width of a tiny home, it cannot exceed 8.5 feet. Going beyond this will not only mean your tiny house no longer qualifies as "tiny" but that you will also need a special permit to transport the extra-wide house.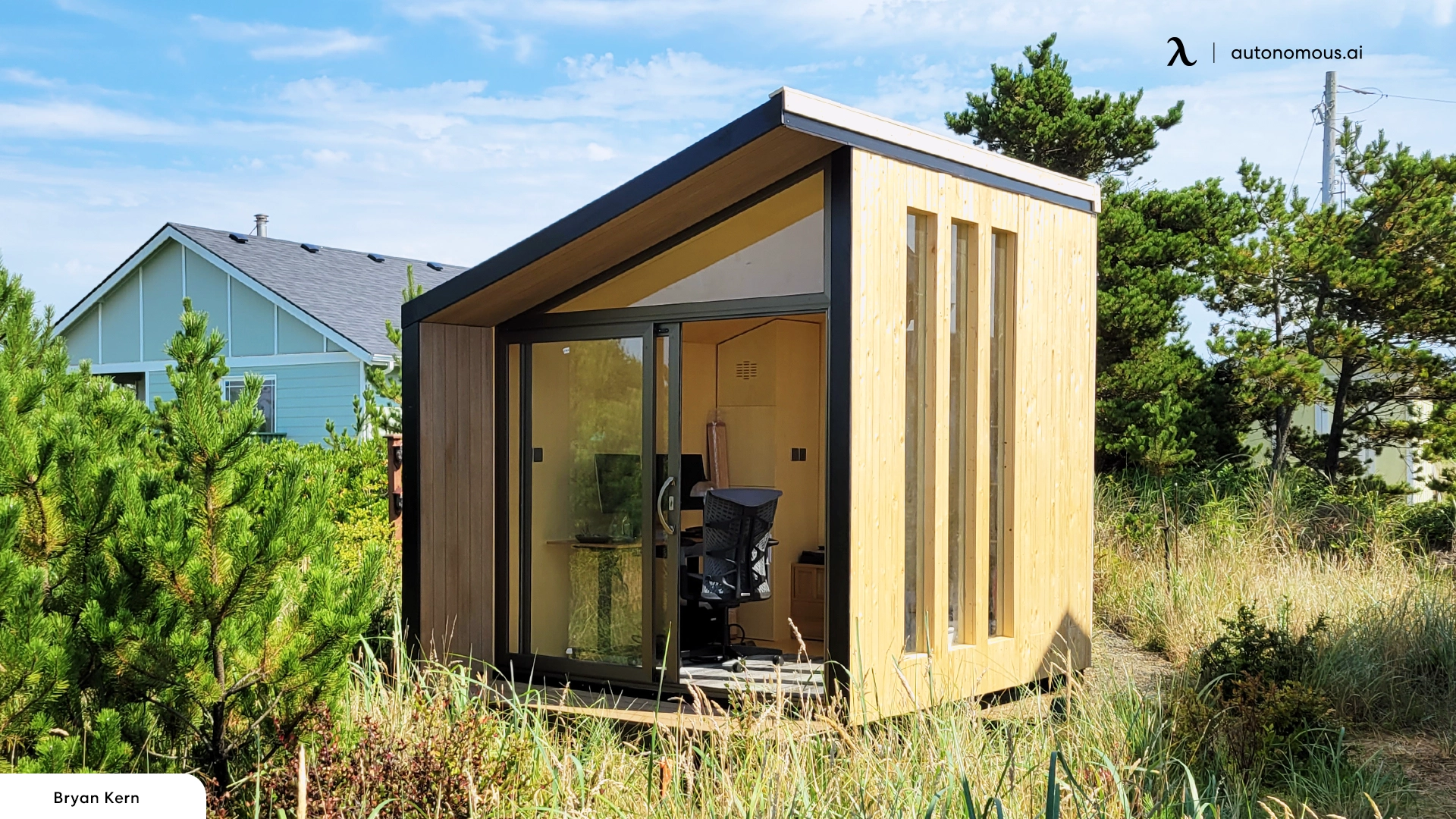 Height
The issue with the maximum height of your tiny house is that you want to make sure that your home will safely pass beneath bridges and other overhead barriers during transportation. 
When you factor in the height of the transport vehicle, you will discover that tiny house size requirements limit the height to just 13.5 feet. 
Square Footage
Since the width and height are restricted, your length is the main variable when determining the overall square footage of your tiny home. Most people would rather not tow a very long trailer when transporting a tiny house, so in most cases, tiny homes do not exceed 200 square feet.
Which Factors Affect a Tiny House's Dimensions?
The following are some of the factors that you need to consider when buying a tiny home: 
State Laws
Most states have specific laws that govern the maximum width and height of tiny homes, especially when it comes to safely transporting them from the factory to your home. You need to make sure you comply with these regulations otherwise you may be fined if you are found without a special permit.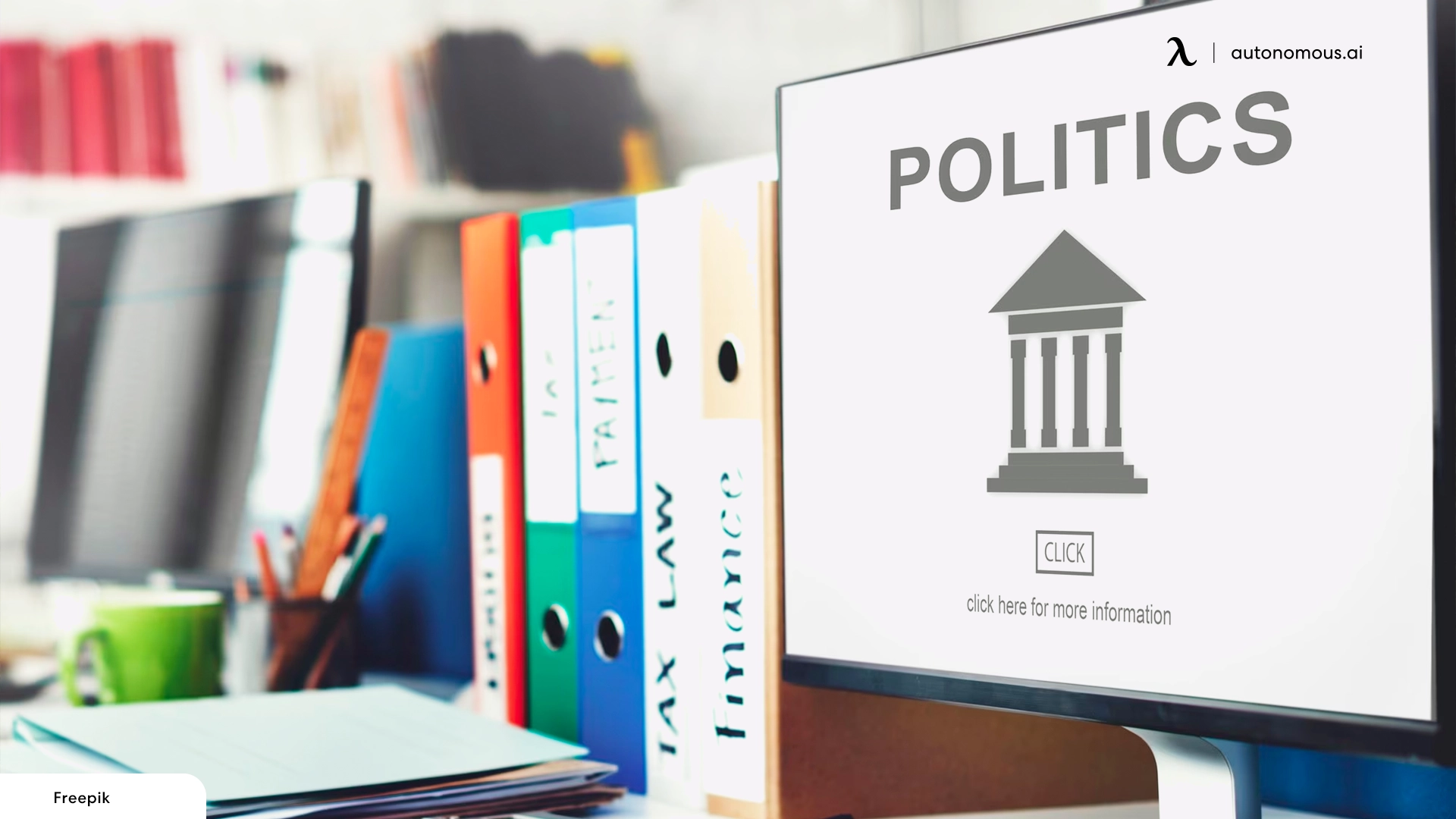 Local Regulations
Besides state laws, your neighborhood may also have special regulations regarding the size of any extra dwellings on a single property. These are usually put in place to guard the aesthetics of the community. 
Intended Use
What do you want to do with your tiny house? The dimensions of a tiny house have to suit the needs of the owner, otherwise, there is no point in buying it. Most tiny homes are used as home offices, sleep pods, extra bedrooms, game rooms, studios, etc. 
The use will determine the kind of furniture that you will need, as well as how much space is required for you to move around comfortably inside the tiny home. Only then can you decide how small your tiny house dimensions can be.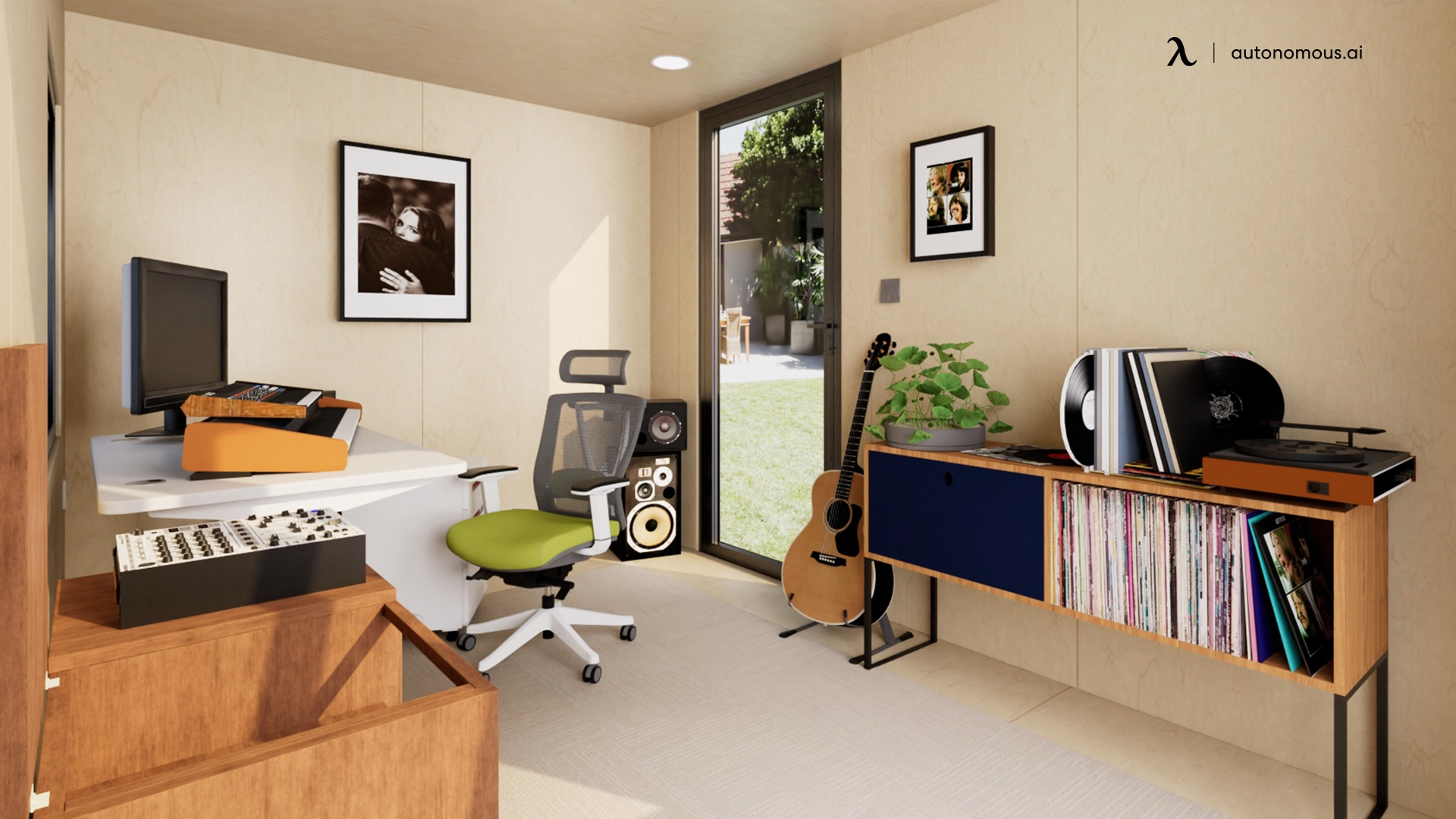 Size of Property
The amount of space you have is a big factor when deciding your tiny home size. If you have limited space in your yard, your tiny house dimensions cannot be so wide as to leave your yard feeling cramped. You can consider smaller options, such as the WorkPod Lite from Autonomous. 
Budget
The bigger your tiny house is, the more it is likely to cost. Even if you would rather have a much bigger ADU, if your budget is tight, you may have to settle for a tiny home in the end. 
However, if you are looking for affordable prefab homes that are not too small to allow you to set up your home office or extra bedroom, Autonomous has a few that will catch your eye.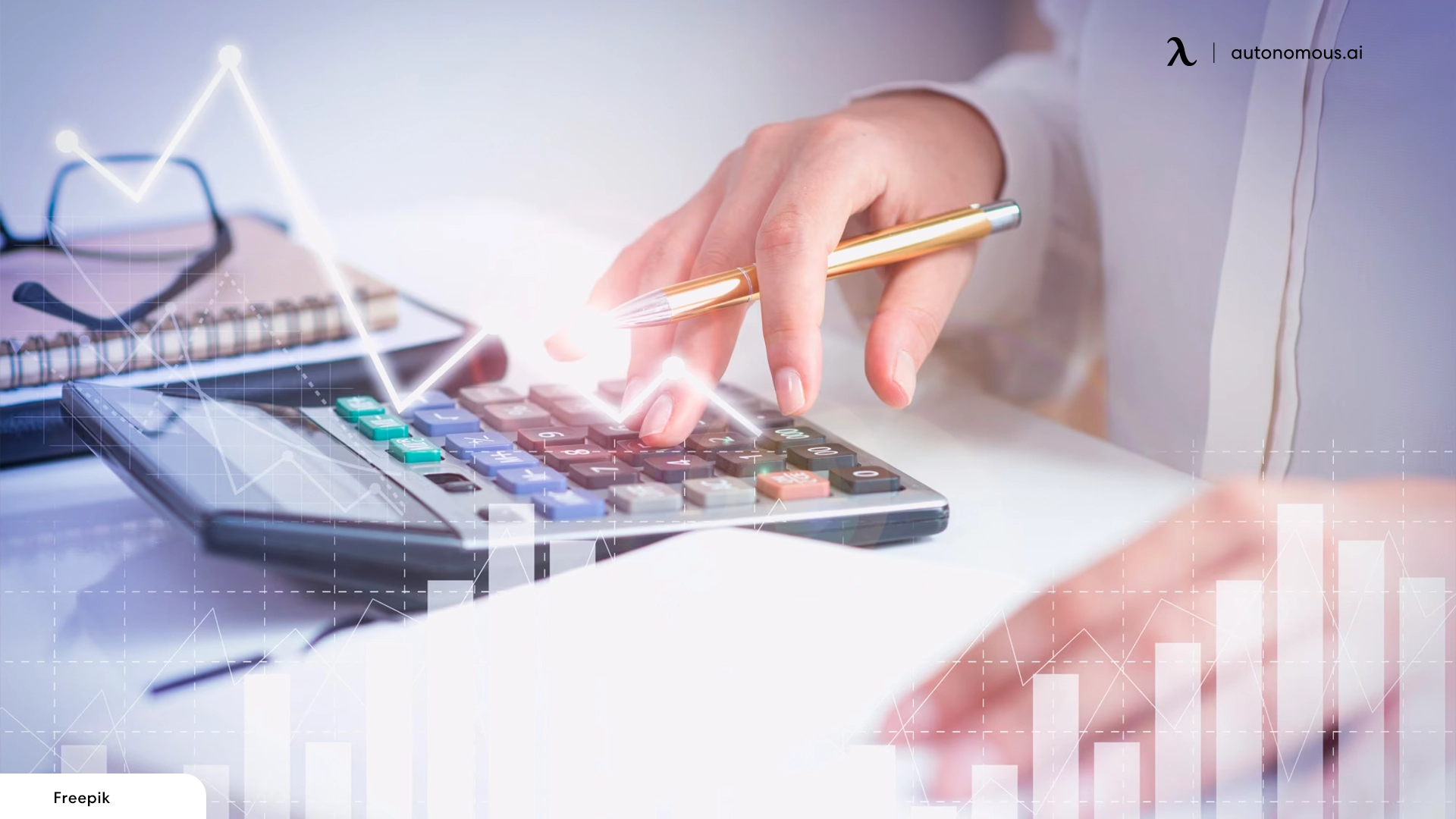 How to Decide How Big Your Tiny House Should Be?
To decide the best tiny home size for your situation, you have to consider all the above factors as a whole, and not just focus on a few. Buying an ADU is a long-term investment that requires you to give your choice a lot of thought. 
Also, consider whether you will be setting up your tiny home on a concrete foundation. This will allow you to buy a bigger house because you will be sure that the foundation is strong enough to handle the weight. 
When Do I Need a CDL to Tow My Tiny House?
If you are transporting your tiny home, you may need either a Class A, Class B, or Class C Commercial Driver's License (CDL) to lawfully drive the truck. The type of license you require will depend on the tiny home size. These requirements are set by the Federal Government but are enforced by individual states.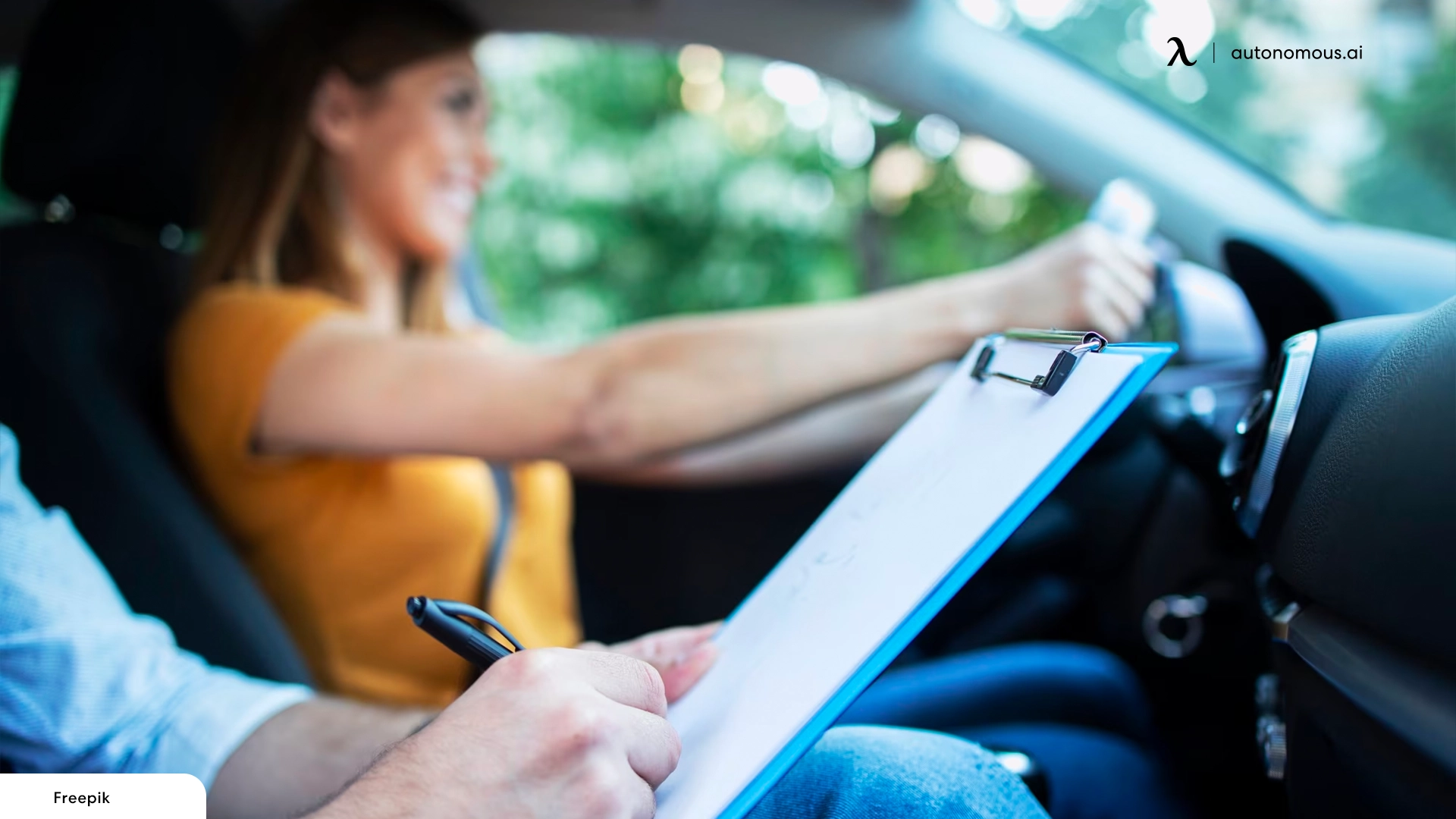 Three Top-notch Autonomous ADUs to Consider in 2023
If you are looking for the perfect tiny house for your property, Autonomous has three great pods for you to consider. 
Gone are the days when you had to spend a lot of time and money building your ADU. These tiny houses are not only the perfect size for your needs but are also affordable and easy to install. 
You can get a modern tiny house that is fully functional by choosing any of the following options: 
1. Autonomous WorkPod
One of the most important tiny house size requirements is that it has to be small compared to conventional houses, cottages, or backyard sheds. 
The WorkPod is only 98 sq. ft. in size. This is big enough to make it suitable for a wide range of things, such as an outdoor office shed, sleep pod, game room, or even a rental unit. 
However, the tiny house dimensions of the WorkPod mean that it does not require a permit in most localities. This is a big talking point because it makes buying and installing this tiny house a lot easier. 
As soon as you buy your WorkPod, it will be dispatched to your location, and in just a couple of days, you will have your dream tiny house ready for use. You simply plug it into the mains outlet and start enjoying its many great features, such as the high-quality insulated walls that allow you to work or relax comfortably despite the weather outside. 
If you are worried about where to set up your WorkPod, you will be glad to know that it comes ready to install in a wide range of terrains. Whatever type of backyard you have, chances are that this home office pod will not give you any problems when it comes to installation. 
The WorkPod also comes with all the essentials that you need in a modern home office. You can opt for specialized office furniture, such as the ErgoChair Plus, SmartDesk Connect, cable tray, cabinet, and lots more. If anything in your WorkPod isn't up to standard, you can use your 1-year warranty.
Dimension
8'6''W x  11'9''L x 11'H
Ceiling height
6'10'' to 9'4''
Window material
Wooden frame, 5/16" tempered glass
Door material
Anodized aluminum frame,  5/16" tempered glass
Material
Siding: bitumen, housewrap, vinyl silding
Roof: bitumen, housewrap, shingles roof
Floor: plywood
Balcony: composite wood
Include
Optional: SmartDesk Connect, ErgoChair Pro+, Dual Monitor Arm, Cable Tray, Steel Cabinet, Anti-Fatigue Mat. Always included: Electrical Cabinet & Bookshelf
Floorspace
98 square feet
Capacity
2.9 tons
2. Autonomous StudioPod
In terms of dimensions, there is not much to separate the StudioPod from the WorkPod. Both these pods have the regular dimensions of a tiny house that allow you to have functional space while avoiding the need for any permits from your municipality. 
However, other significant differences set this prefab studio apart. The most obvious feature difference is that instead of the huge panoramic windows that you get on the WorkPod, the StudioPod has solid walls. 
What this means is that, even though you do not get as much natural light in your StudioPod, you get a lot of added privacy. This is perfect for those looking for a backyard studio that also doubles as a living/sleeping area.
To make it easier for you to use the StudioPod as an extra living room, you can choose to buy a pod that comes fully equipped with all the essential furniture that you need, such as cabinets, shelves, a sofa, a TV shelf, and a desk. This means, as soon as your StudioPod has been installed you can move right in! 
If you were thinking of starting a massive home renovation project, you should reconsider and try a StudioPod instead. You can avoid all the disruptions, headaches, and extra costs that come with renovating by simply buying a ready-to-use StudioPod. 
This is not a temporary solution either, because the StudioPod is made to last. Only the best material is selected when manufacturing StudioPods. With a great combination of plywood, steel frames, honeycomb paper, bitumen, house wrap, and vinyl siding, you are guaranteed industry-leading insulation and durable walls.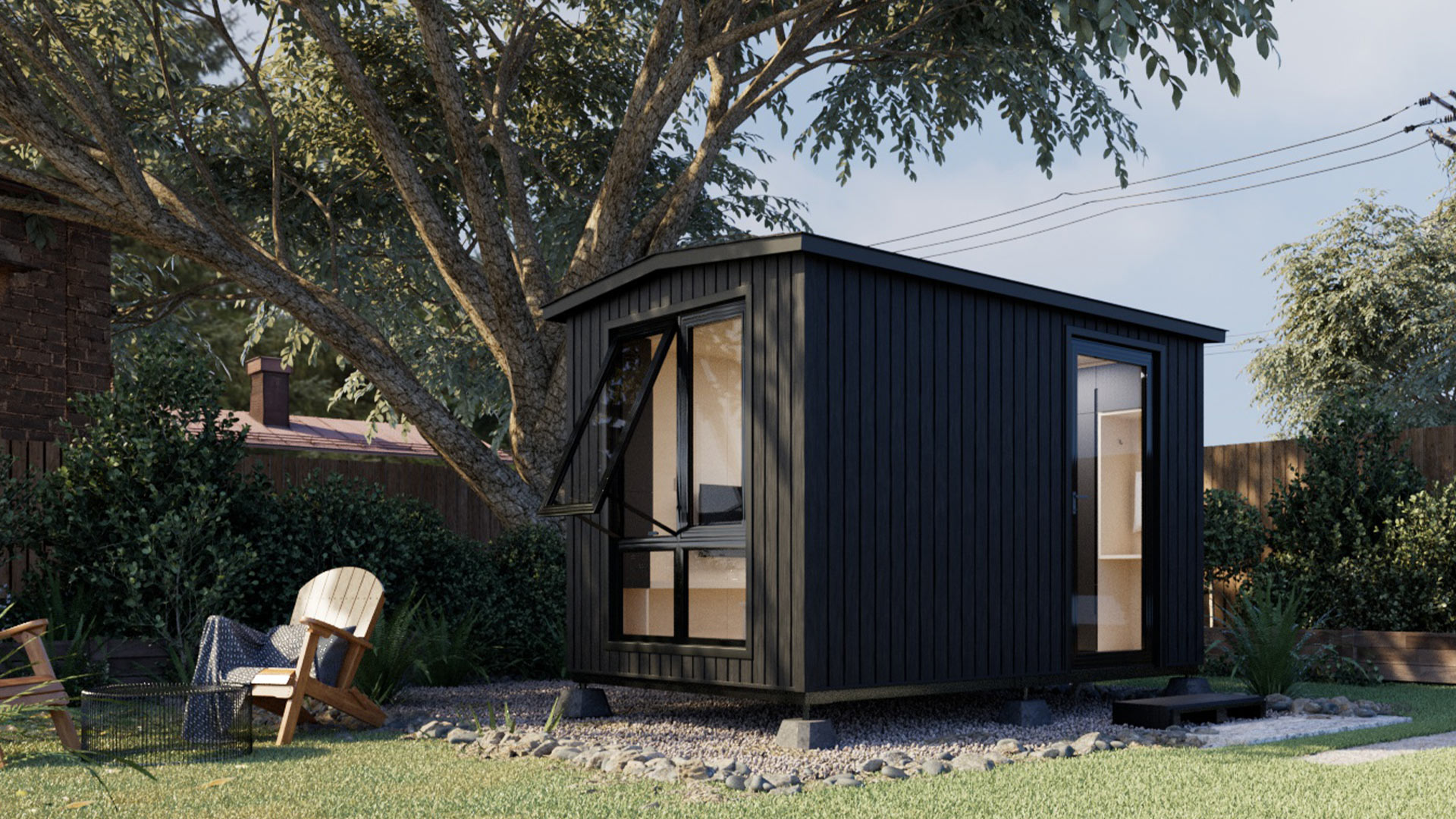 Dimension
8'4"W x 12'6"L x 9'10"H
Floorspace
105 square feet
Ceiling height
7'3"
Weight capacity
2.9 tons
Pedestal
18"W x 43"L x 7"
Window & door material
Powder-coated aluminum,  5/16" tempered glass
Material
Siding: plywood 1/2", steel frame, honeycomb paper, plywood 3/8", bitume, housewrap, vinyl siding
Roof: roof shingles
Floor: plywood
Pedestal: steel frame & wood plastic composite
Electrical devices
RCB, Wall outlet, Ceiling light switch, Ceiling light, Ventilator switch, Ventilator, Ethernet wall port, 66ft power cable with 2 connectors
Include
Optional: Cabinet, Desk, Small & Big Bookshelf, TV Shelf, Foldable Sofa Table, Convertible Sofa Bed. Always included: Electrical Cabinet
Power input
Maximum voltage : 110V AC (US standard)
Maximum current : 25A
Maximum power dissipation : 2750W
3. Autonomous WorkPod Lite
There are certain situations when your tiny house size requirements are so stringent that even a WorkPod may seem too big. This can be the case if you do not have a large backyard, or you already have other structures in place.
However, Autonomous has a solution for that problem. If a tiny backyard office pod is what you are looking for, the WorkPod Lite is the answer. Think of it as a WorkPod that is small enough to fit in tiny backyards. 
Although it is much smaller than the other two pods we have reviewed, the WorkPod Lite is more than just a tiny house. It can be equipped with a wide range of items that will allow you to use this pod for a variety of things. 
If you design your WorkPod Lite properly, it will feel cozy rather than cramped. With a few items of smaller-sized furniture, you can create a perfect home office, yoga studio, game room, or even a sleep pod. All you need is a little bit of creativity and, of course, some great furniture ideas from Autonomous. 
You can think of the WorkPod Lite as a more affordable tiny house in the backyard that will suit your needs, budget, and available space. Needless to say, with such a small pod, building codes and permits are the last things you have to worry about. 
The WorkPod Lite also comes with all the great features that we love about the WorkPod. You get fully insulated walls that are made from the highest-quality material, and an easy installation. The "Plug and Play" feature means getting your WorkPod Lite ready to occupy is as simple as turning on a light switch.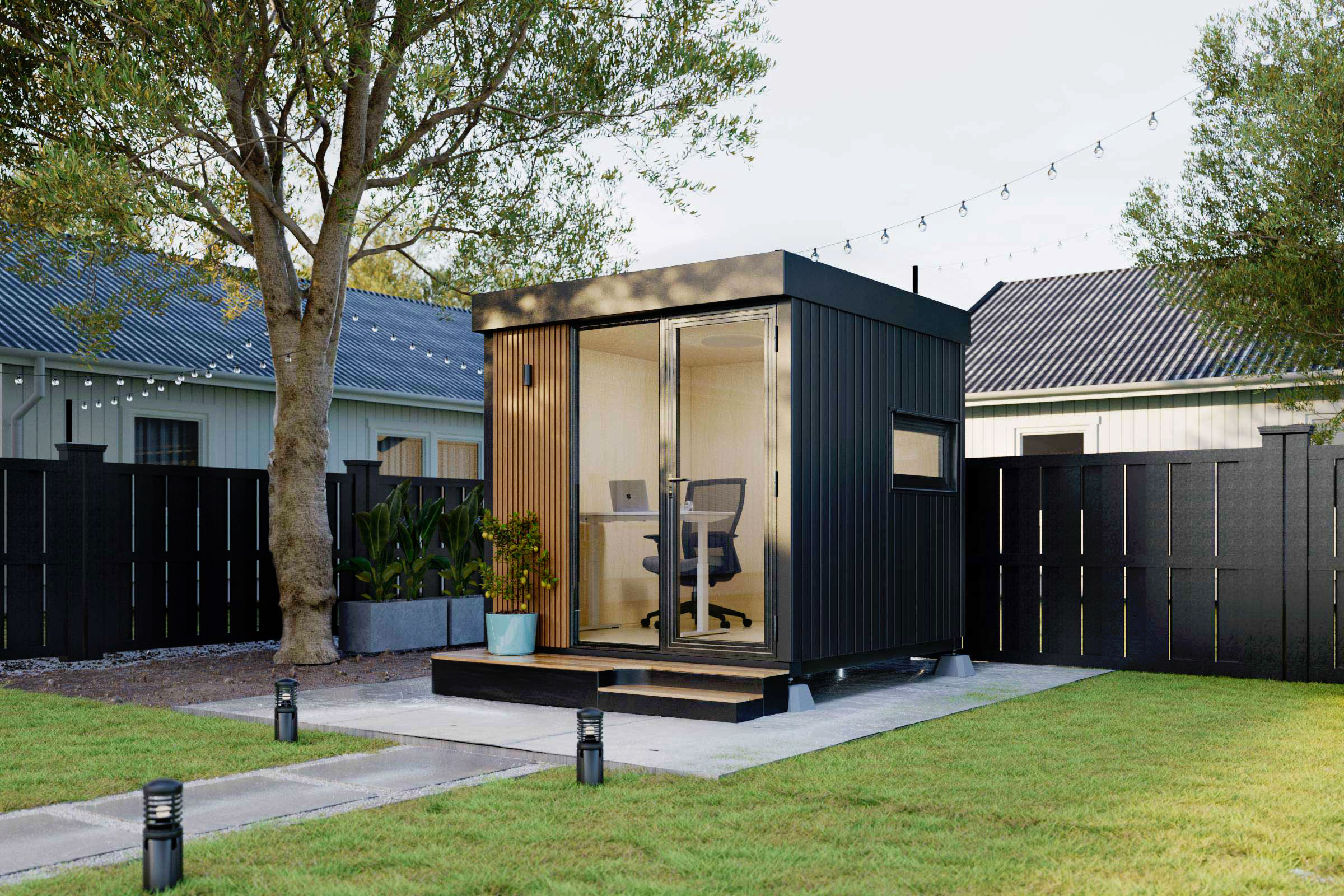 Dimension
8.7"W x 8.12"L x 9.3"H
Material
Window and door: powder-coated aluminum, 5/16-inch tempered glass
Siding: plywood 1/2-inch, steel frame, honeycomb paper, plywood 3/8-inch, bitume, housewrap, vinyl siding
Roof: metal roofing
Floor: plywood
Balcony and Pedestal: steel frame and wood plastic composite
Pedestal
24"W x 103"L x 9"H
Electrical devices
RCB, Wall outlet, Ceiling light switch, Ceiling light, Wall light, Ethernet wall port, 66ft power cable with 2 connectors
Weight capacity
2.3 tons (including Pod body)
Floorspace
80 square feet
Ceiling height
7.3-inch
Get Your Hands on the Perfect Tiny House Today!
The great thing about these three ADUs from Autonomous is that, between them, they cover all the basic requirements of a tiny house. Things such as dimensions, insulation, functionality, and design can be chosen to meet your exact needs. 
If you are looking for a tiny house that is easy to set up, affordable, and made of high-quality materials, any of these options will be perfect. Visit Autonomous right now and pick the best tiny house for your backyard.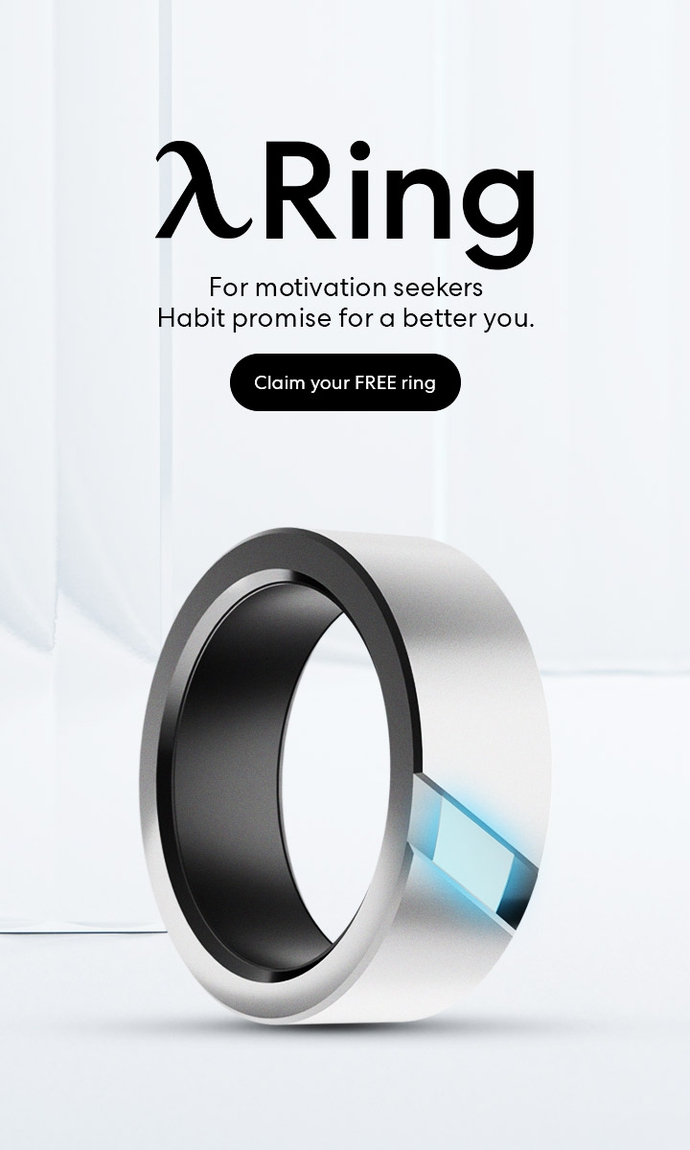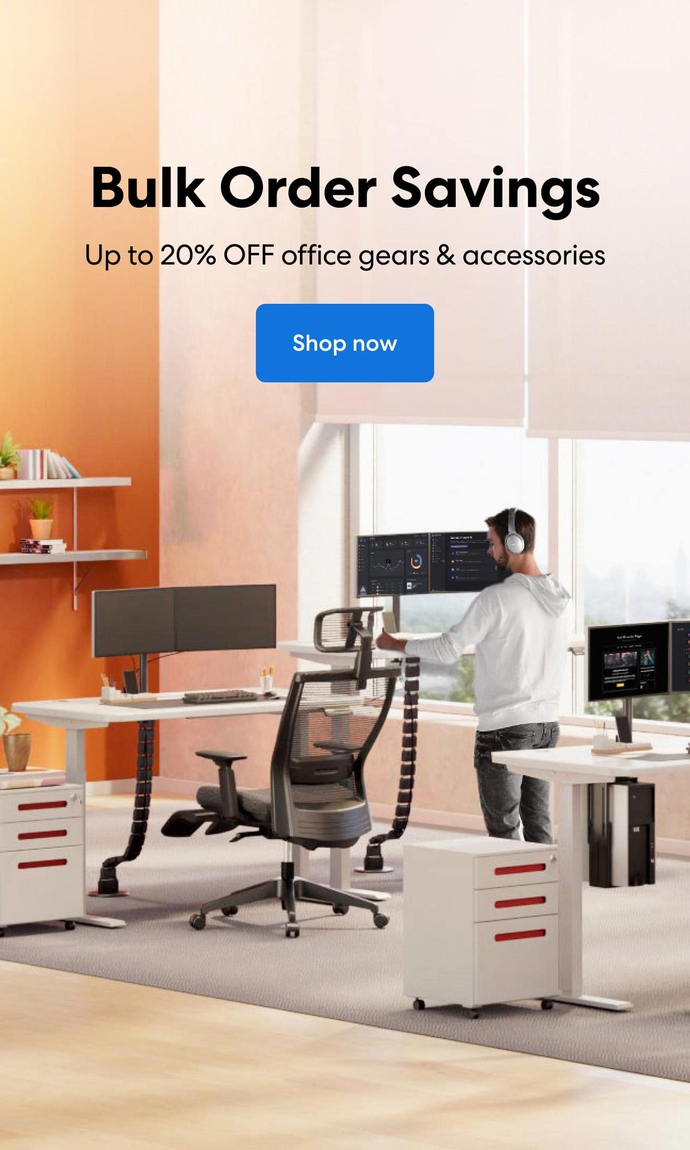 Subcribe newsletter and get $100 OFF.
Receive product updates, special offers, ergo tips, and inspiration form our team.