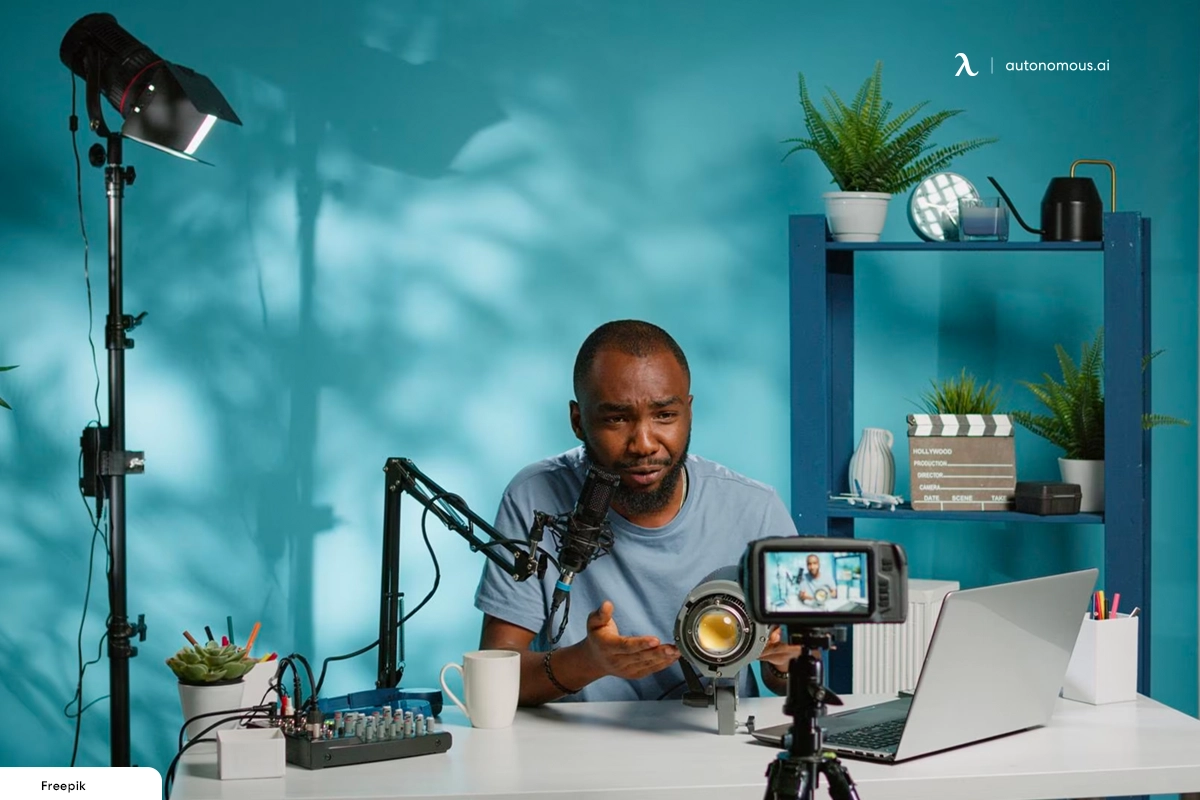 Workplace Inspiration
Amazing YouTube Studio Setup Ideas and Essentials

Autonomous
|
Apr 23, 2023
5,925 Views
With millions of videos published daily on YouTube, standing out requires more than just good content. Your video's quality is just as important as the content itself. Therefore, in this article, we'll explore some of the best YouTube studio setup ideas to make your videos look professional and well-equipped. 
YouTube Studio Setup Ideas
These are some amazing YouTube studio setup ideas you can try to implement. 
1. Make a Cubicle
Making a cubicle means creating a small room that completely surrounds you. You can do it from scratch or buy one that's ready to use from a furniture store. 
When you make a home YouTube studio setup this way, you'll create a sense of separation between your workspace and your living area. As a result, it can help you focus on your work and eliminate distractions that might arise. 
If you simply work in an open room, you will be more aware of what is happening around you. Having a cubicle as a work area can also help set physical and mental boundaries between your life and work, creating a healthy work-life balance. 
One tip, if you want to make a cubicle setup, is to use a standing desk and a recording studio chair. These will give you more flexibility as you can utilize them in so many ways. 
2. Play with Lighting
Lighting can make a huge difference in how your video turns out. There are many ideas for lighting you can use. One of them is the halo light. 
Halo lights are beauty gurus' favorite because they can highlight themselves perfectly. They cast a gentle and appealing glow around the subject, giving a professional and polished appearance to the video. Compared to simply using standard light fixtures or lamps, the final result of the video will be more aesthetically appealing. 
Another type of lighting you can use is neon light. However, rather than using neon light as a primary light source, it's more suitable to be used as decorative lighting. It will add a nice touch to the visual appearance of your video. 
There are many other types of lighting that will complement your YouTube studio very well. All you need to do is experiment and find the one that suits your preference and needs. 
3. Simple Lighting and Green Screen Setup
A simple combination of a green screen and lighting of your choice can actually do so many things. Even though they may look boring, with a little creativity, you can turn your green screen into a more attractive background. This kind of budget Youtube studio setup will also give you so much flexibility, as the possibilities with a green screen are endless. 
Green screen backdrop kits are so easy to find in many online stores. One of their advantages is their ease of use. They are simple to set up and can be completed quickly without the need for technical expertise. Furthermore, these kits are usually portable, allowing you to bring your studio anywhere. 
4. Use Your Bedroom as a Background
Many YouTubers use their bedrooms as a background. It can help them add a relaxed feeling to their videos. This is especially common to see in conversational videos. 
To utilize your bedroom as your own YouTube studio setup at home, tidy it up and organize your items. Make sure you don't show unnecessary stuff that's not related to your videos. Remember to arrange your lighting in a way that highlights yourself. If you have open windows in your room, take that into account as well. 
5. Bookshelf Studio Setup
This kind of home Youtube studio setup will be ideal if you're someone who makes educational videos. It can help create an intellectual yet welcoming atmosphere that is convincing for your audience. Using bookshelves as a background will also help you highlight your personality, which may result in a deeper connection with the audience. 
Finding a good bookshelf to use as a background is the first step in creating a bookshelf studio. The shelf can be a built-in bookshelf in your house or a freestanding bookshelf purchased for this purpose. 
After you've built your bookshelf, you can start arranging your books and decorative objects. If you don't have enough books to fill the shelves, you can use dummy books. 
While the main focus of this setup is your background, it's also important to pay attention to the lighting and sound quality. Make sure your camera and lighting equipment are positioned in a way that showcases the bookshelves while eliminating unwanted shadows or glares. 
6. Create Themed Decorations
To get started, think about the theme or style you want to create. The theme could be related to the kinds of videos you make. 
Let's say your videos are about movies. Then you can decorate your studio with movie posters or movie-related merchandise. On the other hand, if you create cooking videos, for example, you can decorate your studio with vintage kitchen utensils, fake produce, or even build a backyard studio. 
7. Gaming Studio Setup
If you're a gamer, a gaming studio would be an ideal setup to take your gaming videos in. 
In a gaming studio setup, there's almost always a gaming chair, which has become the signature of gaming YouTubers. Choose a high-quality gaming chair that can provide comfort and support during long gaming sessions. It should also add to the overall aesthetic of the studio. 
Incorporating computer accessories such as a monitor arm, gaming headsets, keyboards, mice, and controllers into your gaming studio will also be useful. Not only will they complement your setup, but they will also enhance your gaming experience. 
Although this is not mandatory, if you have an extra budget, it's recommended to use multiple screens. This can contribute to a more immersive gaming experience and let you control several things at the same time. Multiple screens can also be used to display live-streaming conversations or other gaming-related information.
10 Essential Items for a YouTube Studio Setup
These are some recommendations of items that can complement your YouTube studio setup really well. 
1. Autonomous SmartDesk Core
YouTubers often spend a long time in front of their desk shooting and processing their videos. This makes them prone to muscle soreness. One way to prevent that is by moving around regularly. They can try working while standing up if they're tired of sitting. 
The Autonomous SmartDesk Core is a sit-stand desk with an adjustable height, making it a good choice for YouTubers who need flexibility during their work. Furthermore, the desk's motorized system allows the users to effortlessly switch between different positions and heights. 
This can improve their posture and reduce the risk of back pain from sitting too long. It's also smooth, sturdy, and stable due to the high-quality MDF material and steel frame that can hold 265 pounds of weight. 
2. Uncaged Ergonomics WorkEZ Cool Adjustable Laptop Stand
When you're running heavy programs such as video editing software, your laptop can overheat easily. If you experience this problem often, it might be time to invest in a cooling laptop stand. 
The Uncaged Ergonomics WorkEZ Cool Laptop Stand is a versatile laptop stand designed to provide an adjustable workspace for laptop users. It can fit laptops of various sizes and be adjusted to different angles, heights, and positions. 
Furthermore, this laptop stand has a cooling fan that prevents your laptop from overheating. It can even be used on soft surfaces such as sofas and rugs, making it so convenient. 
3. Toasti Heated Mouse Pad: Hottest Hand Warmer
Cold hands can be bothersome and unpleasant, especially when you're trying to concentrate on your work. It can impact your performance and productivity as well as disrupt your focus. Therefore, it's important to find a solution to keep your hands warm and comfortable. 
This is where this mouse pad comes in handy. Its unique heating technology is adjustable to three heat levels, so you can change the temperature to your liking and keep your hands warm even in a cold studio during the winter months. 
4. Autonomous Light Bar
This ultra-wide desk lamp is designed to provide optimal lighting conditions for work, with a wide and even distribution of light that reduces eye strain and fatigue. We know that YouTubers spend a long time in front of their computers, and it can lead to eye strain and other health problems. Therefore, this light bar might help them. 
It has energy-efficient LED bulbs that produce bright and natural light. With five brightness levels and three different color temperatures that range from warm to cool, you can choose the option that's most comfortable for you. 
5. Cloud Nine ErgoTKL Split Mechanical Keyboard
One way you can improve your working efficiency is by using a split keyboard. Because you can split it into two halves, you can adjust the keyboard to your preferred position, reducing the strain on your wrists and hands. 
This split mechanical keyboard is one of the solutions to that. Other than its customizable layout, it also features mechanical keys that provide a tactile response, allowing users to type with accuracy and speed. 
Furthermore, it's equipped with a hand rest that can keep your wrists supported at their natural angle. Overall, it's an excellent choice for YouTubers who spend a lot of time typing. 
6. EUREKA ERGONOMIC GE300 Breathable Ergonomic Gaming Chair
If you have decided that you're going to have a Youtube studio setup at home, one of the very first things you should do is find a high-quality gaming chair. This breathable ergonomic gaming chair could be an option. 
At a relatively low price point for a gaming chair, it might be ideal for those who are just starting and want a budget YouTube studio setup. However, despite being affordable, this ergonomic chair still has many features that will enhance your gaming experience.
Its adjustable height, for example, makes it suitable for different body types and desk heights. Also, its S-curve backrest, which mimics the shape of your spine, allows its users to sit for extended periods of time without experiencing back pain or discomfort. 
7. TREBLAB Z7 PRO - Hybrid Active Noise Canceling Headphones
These active noise-canceling headphones offer an immersive and noise-free listening experience with their powerful noise-canceling technology that actively shuts out external sounds. This allows their users to concentrate on their music, calls, or other audio material without interruptions. 
YouTubers who primarily deal with audio might love these headphones as they're designed to be comfortable to wear even for extended periods of time. They are also wireless, using Bluetooth technology to connect to your devices and offering up to 30 hours of battery life on a single charge. 
8. Sabinetek SmartMike+ Wireless Microphone
This clip-on microphone is another essential item for your YouTube studio setup. It includes noise reduction technology to help filter out background noise and ensure crystal-clear audio recording. 
One of its key features is its wireless connection. This microphone can connect through Bluetooth to your smartphone, tablet, or other devices, allowing you to record sounds from up to 15 meters away. 
9. MEE audio MEE Audio CL8A Webcam: with LED Ring Light
Why buy two separate products when you can have both their functions in just one product? With this product, you can get a webcam that's already equipped with a halo ring light in your Youtube studio setup at home. It's a perfect item for those who need to make videos on the go without sacrificing their quality. 
The built-in LED lighting of this webcam has three brightness levels you can adjust easily. Furthermore, it features a 1080p Full HD camera that delivers clear and sharp images. 
10. Mount-It! Under Desk Computer Mount
This computer mount for desk is a strong and adaptable mount that will help you conserve room in your office or workstation. It is intended to firmly keep your computer tower beneath your desk, giving you extra desktop space and eliminating clutter. 
The heavy-duty steel bracket can handle computer towers weighing up to 22 pounds. It has adjustable straps and brackets for customizing the fit and firmly mounting your computer tower. With the accompanying hardware, the mount may be readily fitted on any desk or work surface. 
Final Verdict
Although the quality of your content matters, having a high-quality studio setup can take your videos to the next level and keep your viewers engaged. Hopefully, these ideas and recommendations can help you determine what kind of setup you will have and the accessories supporting it.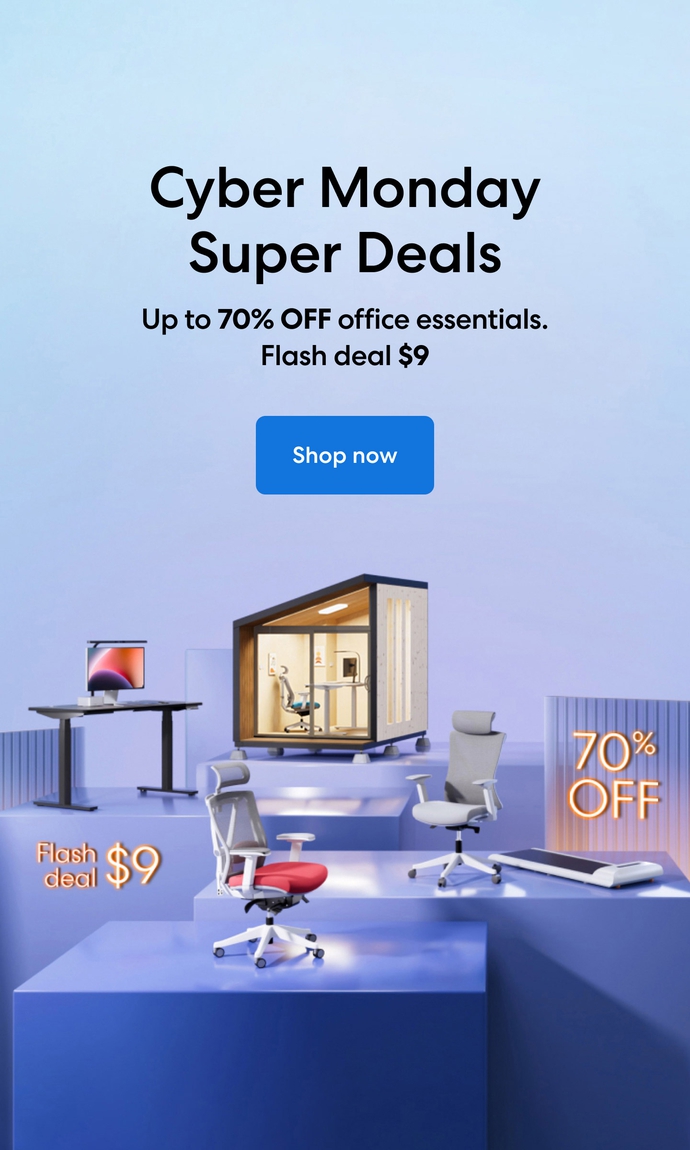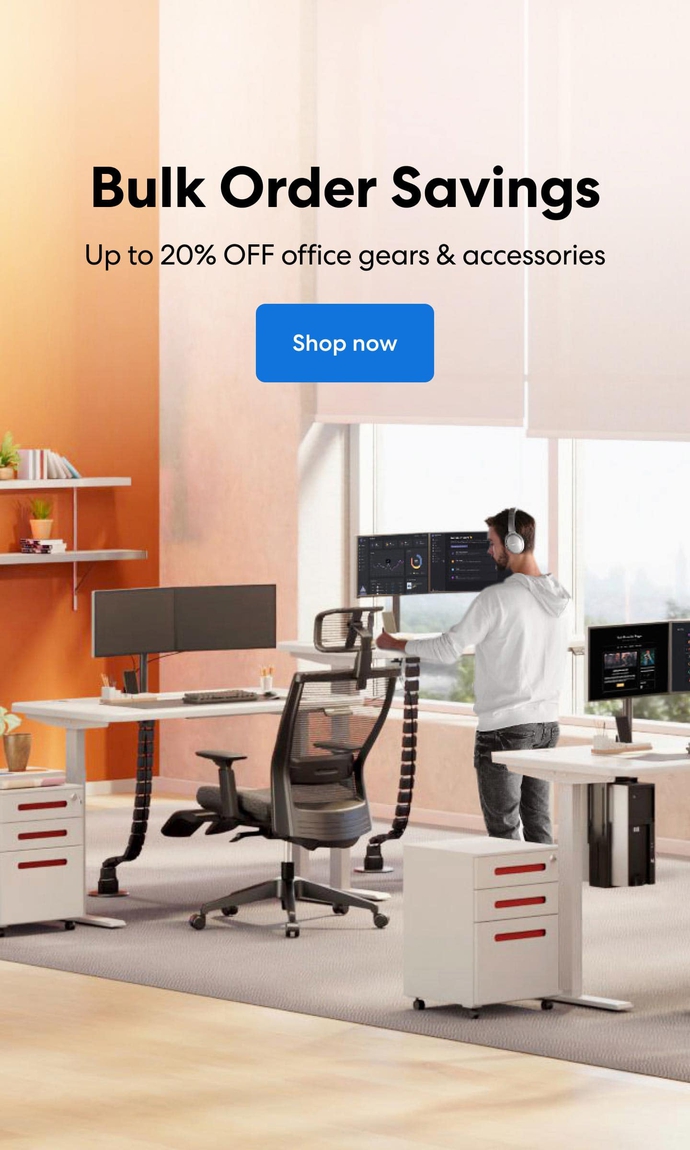 Subcribe newsletter and get $100 OFF.
Receive product updates, special offers, ergo tips, and inspiration form our team.