Smart Products
Autonomous Office Furniture Store in Laredo, Texas: Quality & Style

Autonomous
|
Aug 9, 2023
807 Views
Moving into a new office space is overwhelming, especially if your new work setup is in a new city, let alone a country. The first challenge you will encounter when setting up a new space is choosing the right type of office furniture.
And while you are new to a place, it seems challenging to trust a new brand you haven't had a personal experience with. In these cases, well-known manufacturers with multiple locations globally greatly help. This article will cover the best Autonomous furniture store in Laredo, Texas, where you can purchase wholesale office furniture without worrying about wasting money on non-reputable products.
Why Should You Purchase From Autonomous Laredo Furniture Stores?
One of the productivity-inducing factors in the workplace is the right type of furniture. Office furniture helps to improve a space's use and comfort or to achieve a particular look. When deciding to purchase the right type of furniture for you, the office store selection plays a huge role. While Autonomous has several ergonomic office furniture stores in Laredo, Texas, here are all the reasons you should consider opting for Autonomous office furniture.
Quality
The best way to judge office furniture for durability and longevity is to evaluate the brand's quality. Good quality furniture will be costly initially but will pay back with long years of durability. On the other hand, low-quality options will creak, wobble or break under constant use and hence will not be suitable for years to come.
Reputation
Brand reputation is one of the most trust-restoring factors for customers. Brands like Autonomous have a positive reputation which can be judged via several customer reviews online and at the store.
Price
The office furniture budget should be taken into account while buying office furniture. Choosing an office furniture manufacturer that offers value for your money is crucial because office furniture may be pricey. Autonomous also provides financing choices, allowing you to buy office furniture without breaking the bank.
Autonomous Office Furniture Laredo TX Bulk Purchase
One of the big benefits of the Autonomous Bulk Purchase Program is the reduced overhead costs. This is so that larger orders, or bulk purchases, may be made while paying less for human force, packaging supplies, and shipping and delivery costs. These discounts might pile up when you purchase big products like wholesale office chairs. Also, purchasing office supplies in bulk help bring uniformity in the workplace, setting up a more harmonic and professional environment.
Secondly, when you purchase a product in bulk, many companies will let you alter it to your specifications. This is because modifications are less expensive for larger orders without affecting the profit margin. Both in-person and online purchases are subject to this.
Also, this eliminates the need to visit multiple stores to get the entire range of office furniture in Laredo TX because you can get all types and styles of products from one place. Also, wholesale office retailers pay special attention to quality and take brand reputation seriously. You can also always upgrade your workplace to more workstations when the number of employees increases.
Types of Autonomous Office Supplies in Laredo TX
Bulk furniture sellers like Autonomous not only deal in various styles for a single product, but this store offers a one-stop solution for all your office needs. It covers all kinds of furniture, office accessories, and other daily-use equipment to make your work experience more versatile and productive.
So if you are wondering where to buy office supplies in bulk in Laredo, Texas, an Autonomous wholesale store is the place to stop buying as they offer a range of products suiting every individual and workplace need. Below is a breakdown of office products at the Autonomous store at reasonable rates and wholesale quantities.
Ergonomic Chairs
An ergonomic office chair is a specially engineered office chair designed to conform to the comfort and needs of the human body flawlessly. Ergonomic chairs aren't an entirely new concept, but the work on them has been taking place for decades. Now that organizations are actively taking part in ensuring employees' mental and physical wellness, ergonomic chairs have gained a whole new popularity.
Being a modern office furniture store in Laredo TX, Autonomous offers the best ergonomic chair selection. With several adjustable features and designs that suit every person and office needs, the Autonomous line of office chairs is suitable for long hours of office work and several hours of gaming.
Product suggestions
Standing Desks
Standing desks or height-adjustable desks are the way to numerous health benefits in a workplace. A standing desk is adjustable so everyone can find their ergonomic height and work on the desk accordingly. With a standing desk, issues like heart problems, fatigue, poor posture, and diabetes are addressed efficiently.
Autonomous is an ergonomic office furniture store in Laredo TX that offers an entire range of wholesale office desks, from compact height adjustable desks to large office desks with storage. You can also find desks with drawers, built-in features such as wireless charging, and a corner desk efficiently made to make your workstation two times more versatile.
Product suggestions
Office Accessories
Smart people know that office space is more than just a desk and a chair. It is a complete experience designed to make your work surroundings productive and provide all you need. At the same time, a workspace should be as clutter-free as possible. Enter the Autonomous office supplies in Laredo TX.
With more than 70 types of office accessories, they have a huge ergonomic selection to make your work experience more pleasant and a lot more fun. These accessories include everything from storage solutions to ergonomic tools to make your work less tiring and more enjoyable.
Product suggestions
Fitness Equipment
You wouldn't expect a furniture store in Laredo TX to sell fitness equipment too. But only the better one knows how to combine both perfectly. Autonomous fitness equipment covers ergonomic workout solutions perfect for home and in-office workouts. The under-desk treadmills, walking pads, and desk cycles save you time during the day, so you don't have to worry about hitting the gym later on.
Product suggestions
Final Thoughts
In conclusion, the Autonomous Office Furniture Store in Laredo, Texas, stands as a beacon of quality and style for those seeking to enhance their workspaces. With a diverse range of modern and ergonomic designs, their commitment to providing top-notch furniture that seamlessly blends comfort and aesthetics is evident. Whether you're furnishing a home office or a corporate space, Autonomous offers solutions that prioritize both productivity and visual appeal.
Elevate your workspace with their innovative pieces, and experience the transformation of a well-designed environment that fosters efficiency and creativity. With Autonomous, quality and style converge to create a truly exceptional office furniture shopping experience in Laredo.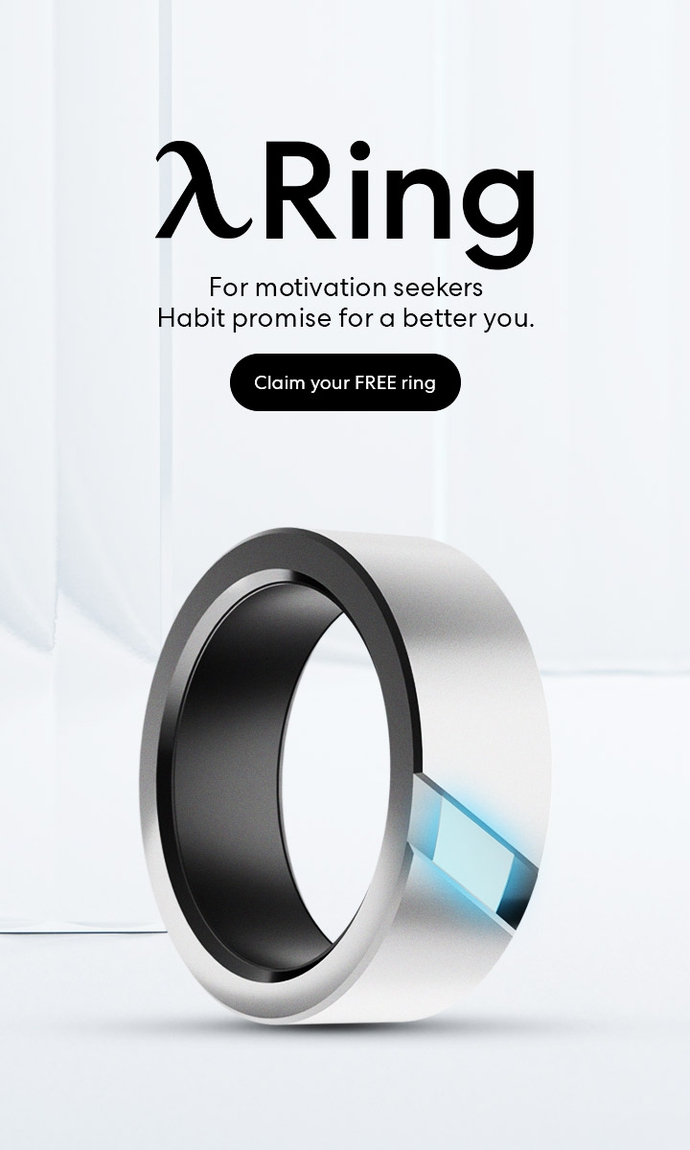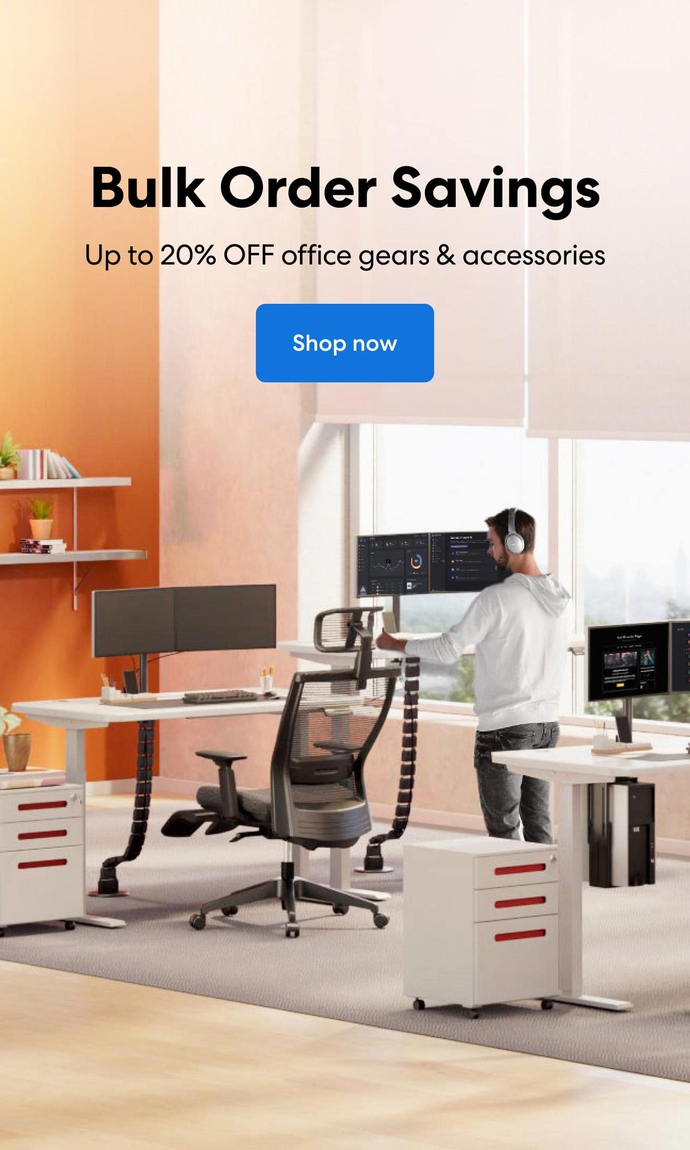 Subcribe newsletter and get $100 OFF.
Receive product updates, special offers, ergo tips, and inspiration form our team.