Workplace Inspiration
Beautiful Mobile Home Landscaping Designs and Ideas

Autonomous
|
Jun 30, 2023
435 Views
While these housing solutions have a rectangular shape that may seem boring at first glance, that doesn't mean you can't improve your property's appearance. The best mobile home landscaping ideas are the ideal solution to have functional but beautiful spaces. 
If you consider mobile homes' shape and designs, defining the best landscaping ideas can be quite challenging. Fortunately, you just have to let your creativity run wild and create the best outdoor areas! 
Also, you shouldn't spend a fortune to upgrade your mobile home's look. Many ideas are low-maintenance and affordable! 
Do you need help landscaping your mobile homes? Here's a list of the best landscaping ideas you can consider in 2023. Read on! 
How to Landscape Around a Mobile Home?
Landscaping a mobile home can be difficult for most people, as there are several challenges involved, such as making the structure look less "mobile" and more comfortable.
However, the right mobile home landscaping ideas can make these structures look permanent, welcoming, comfortable, and cozy. 
Are you ready to landscape your mobile home? These are the steps you must follow: 
Install the mobile home considering access from plumbing and ductwork

Prepare the landscape by making the necessary measurements to choose the right additions

Inspect and know the environment around the mobile home, including key factors such as type of soil, vegetation, and available space

Keep your local regulations in mind if you plan to build a structure for landscaping

Get rid of grass if needed

Start the landscaping process according to your preferred style!

 
Best Low-Maintenance Landscaping Ideas for Mobile Homes
If you don't have enough time to keep your mobile home landscaping in excellent condition, don't worry! There are many low-maintenance ideas. Find a few below: 
Replace Grass with Gravel or Pavement
Grass can be one of the best options to add color to your mobile home landscaping, but it requires maintenance. If you don't have time to do so or your backyard is limited to keep the lawn in excellent condition, you may want to consider paving or gravel instead. 
Besides requiring less maintenance than other options, pavement and gravel are ideal for people who often hold outdoor activities at home.
If you want to have green areas in your mobile home landscaping, you can keep some of the grass under control. It'll improve your structure's appearance while keeping it functional. You should only use concrete pavers or lay out rocks and pebbles over the green. 
Also, you can use plant beds if you love greenery. It's one of the best manufactured home landscaping ideas to create edible gardens!
Use Decorative Molding and Rocks
Did you know that rocks can also make great decorative elements for your mobile home? If they're medium-sized, they can enhance your landscaping and become great additions. 
However, there are many other yard decor items you can consider besides molding and rocks, including bird feeders or paths and suncatchers. You just have to figure out the best mobile home backyard ideas to make the most out of these items! 
Plant More Trees
If you don't mind having ample greenery as part of your mobile home landscaping, planting trees is also a great option! Most ideas involving plants require upkeep, but a few just need regular water and plenty of sunlight. 
Flowering species of trees are even more decorative and can make your mobile home look more permanent. However, you must choose the right size and type of tree. 
Also, it is crucial to remember that most trees have deep roots that can damage your home's underground systems and structures. Be careful when choosing a spot for your plants!
Consider Skirting and Hardscapes
Do you want to make your manufactured home less "mobile" through landscaping? Built-in structures can help you! 
From stairs to walkways, porches, and walkways, these additions can make a mobile home look more permanent while vastly improving its appearance. 
Retaining walls can also be a great option if you don't plan on moving anytime soon and want to hide skirting around the structure. 
Why consider adding skirting if you have to hide it later? Well, if it's good enough, skirting prevents extreme temperatures from over warming or cooling the modular home. Plus, it also offers crawlspace-like storage for pool supplies or gardening tools. 
In addition to these options, you can also include a barbecue, which is functional and adds value to your property, a deck, a patio, and a built-in fire pit. Tiled steps and ceramic planters can also add an original touch to your mobile home landscaping. 
Add Water Features
If there's something that can add an original and valuable touch to your mobile home, that's definitely a water feature. 
Most water features are beautiful and can take your mobile home landscaping to the next level. Also, if you choose the right one, you can create a focal point of interest in your yard, which greatly improves appearance and design. 
However, water features often offer much more than just pretty decoration. These elements often have a cooling effect that supports your climate control system. In addition, they can also benefit your garden by increasing humidity or attracting beneficial bugs.
Install Trellis
Installing a trellis is another of the best ideas for landscaping your mobile home. Besides creating focal points with vines and shrubs, you can also use these structures to train young trees, flowering plants, and more. 
In addition, a trellis can increase privacy in a specific area in your yard.
Cover Specific Areas with Shrubs
Besides adding more color, shrubs can also cover specific areas in your mobile home to make the whole property look even better. 
In addition, shrubs help you divide spaces to optimize areas. Many people also plant them along pathways or around groups of plants and flowers to create an attractive focal point.
Do you have a boxy mobile home? Shrubs can also soften the sharp edges to give your property a softer and more elegant appearance.
Don't Forget the Front Porch
If your modular home has a porch, you should also consider this area as part of your landscaping efforts. That's the first thing your visitors see when they arrive at your home. 
You can turn the front porch into a welcoming point by using paint and the right furniture pieces. Also, you can add decor and plants to give it a more personal, unique, and modern touch. 
Front porches can be tailored to your preferences and be as simple or fun as you like! 
Use the Right Lighting
Lighting can also be a defining factor in any property. Therefore, it should be part of your manufactured home landscaping ideas. 
Do you want your mobile home to look beautiful, attractive, and welcoming? Use proper lighting at key points, such as the deck, doorway, and pathway. 
Also, you can consider installing standalone lights along the mobile home length for a unique, modern, and original look. 
If you're looking for low-maintenance mobile home landscaping ideas, choose solar-powered outdoor lights instead of traditional light bulbs.
Build a Small Pool
Pools always add that "extra something" to properties. Plus, they make spaces more fun and engaging for people of all ages! 
However, building a small pool doesn't just help you make your home more valuable or have better areas for your parties. It also favors landscaping. 
Choose the right spot to build a small pool and decorate the adjacent areas with rocks or other elements according to the beach style and create a warm and beautiful environment! 
You can also install a prefab pool house to store all your supplies and keep your yard clean and tidy. Definitely, this is one of the best mobile home backyard ideas you can consider. 
Also, you can get small cabin kits for under $15,000, so it's an affordable option if you plan strategically. 
Embracing the New Era of Mobile Home Living with Autonomous ADUs
What do you think of the manufactured home landscaping ideas mentioned above? Will you consider a few of them to improve the appearance of your mobile home? 
If you still need help, here's more information on another item that can enhance your mobile home landscaping: a prefab unit.
Many believe that a prefab unit or ADU only provides extra housing space. However, the truth is that these structures offer many other benefits. 
ADUs are easy to install, so you can create that workspace, modular guest house, or art studio you've always wanted in no time and without spending a fortune. 
In addition, most prefabricated cabins can be adapted to different uses and purposes, whether you need to build a yoga studio, home office, senior bedroom, video game room, and more.
Why Consider Autonomous ADUs for Your Mobile Home Landscapes?
While you can find multiple studio kits for different uses and layouts, they all offer the same benefits: extra space, privacy, additional storage, and functionality. 
Additionally, ADUs add curb appeal to any property, which means they can significantly enhance your landscaping ideas. 
Creating the Perfect Outdoor Living Environment with the Right Landscaping and Autonomous ADUs
Considering all their features and benefits, Autonomous ADUs are great additions to creating the perfect living environment with the right landscaping. These are some of the advantages you can enjoy if you choose these units: 
Add curb appeal to your properties

Offer extra storage space for all the tools and items that can affect landscaping

Can make your backyard more modern and functional

Make your manufactured home look less "mobile" and more "permanent"

Separate spaces for a seamless mobile home design

Make mobile home landscaping more welcoming 
Discover The Best Autonomous Products
If you are looking for the best ADUs, you cannot miss the options that Autonomous offers. Here's a review of the top 3 prefab units you can find on its website: 
Autonomous WorkPod
A work-from-home pod is an ideal solution for those who struggle with distractions when working from home. If you want to overcome this challenge, the Autonomous WorkPod is the best option on the market. 
This ADU is made from high-quality materials and has everything you need to create a productive workspace, including the brand's SmartDesk Connect and the ErgoChair Plus.
In addition, the Autonomous WorkPod offers a high level of privacy that all users will love. However, you can still enjoy the wonders of nature while using this unit. 
Dimension
8'6''W x  11'9''L x 11'H
Ceiling height
6'10'' to 9'4''
Window material
Wooden frame, 5/16" tempered glass
Door material
Anodized aluminum frame,  5/16" tempered glass
Material
Siding: bitumen, housewrap, vinyl silding
Roof: bitumen, housewrap, shingles roof
Floor: plywood
Balcony: composite wood
Include
Optional: SmartDesk Connect, ErgoChair Pro+, Dual Monitor Arm, Cable Tray, Steel Cabinet, Anti-Fatigue Mat. Always included: Electrical Cabinet & Bookshelf
Floorspace
98 square feet
Capacity
2.9 tons
Pros

Cons

Ready to use in just a couple of days
Expensive price
Optimal design suitable for any terrain
Waterproof roof
Ceiling-to-floor windows that maintain privacy and eliminate distractions but allow contact with nature
All the outlets you need for your electricity and climate control solutions
Autonomous StudioPod
Those who want a sophisticated home studio can also find a great option at Autonomous: the StudioPod. It has a multipurpose design suitable for different spaces, whether you need an art studio or an extra room for your loved ones. 
In addition, the Autonomous StudioPod comes with multiple gadgets to make your life easier, such as a foldable coffee table, a desk, a bookshelf, a TV stand, a closet, and a convertible sofa bed. 
If you want to apply the best mobile home backyard ideas to your property and get extra space at the same time, don't forget this pod!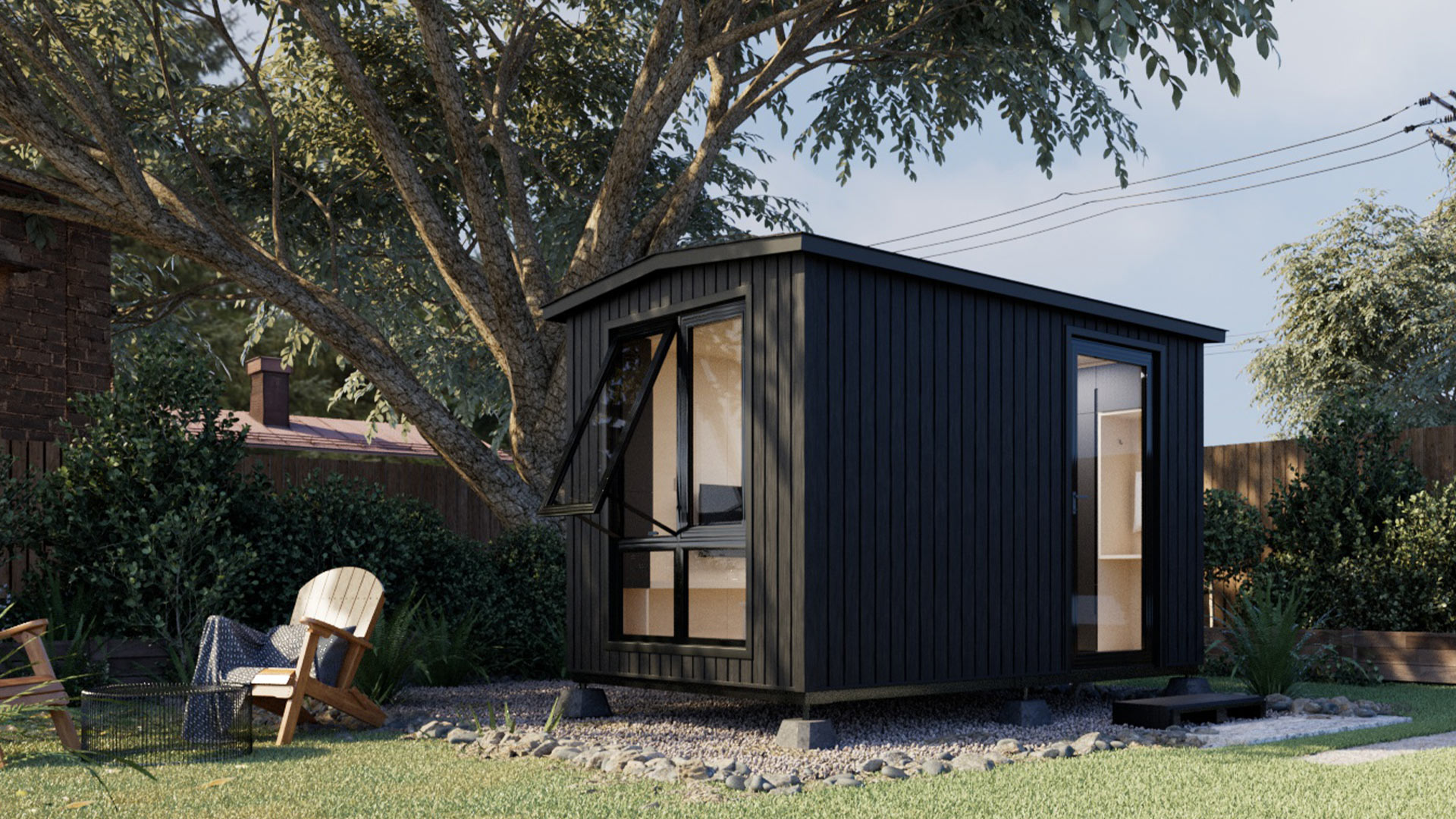 Dimension
8'4"W x 12'6"L x 9'10"H
Floorspace
105 square feet
Ceiling height
7'3"
Weight capacity
2.9 tons
Pedestal
18"W x 43"L x 7"
Window & door material
Powder-coated aluminum,  5/16" tempered glass
Material
Siding: plywood 1/2", steel frame, honeycomb paper, plywood 3/8", bitume, housewrap, vinyl siding
Roof: roof shingles
Floor: plywood
Pedestal: steel frame & wood plastic composite
Electrical devices
RCB, Wall outlet, Ceiling light switch, Ceiling light, Ventilator switch, Ventilator, Ethernet wall port, 66ft power cable with 2 connectors
Include
Optional: Cabinet, Desk, Small & Big Bookshelf, TV Shelf, Foldable Sofa Table, Convertible Sofa Bed. Always included: Electrical Cabinet
Power input
Maximum voltage : 110V AC (US standard)
Maximum current : 25A
Maximum power dissipation : 2750W
Pros

Cons

Strong steel frame
High price compared to other models
Suitable for different spaces, uses, and purposes
Weather-resistant exterior
Suitable for any terrain
Eco-friendly interior materials that support insulation
No need for permits in most localities
Autonomous WorkPod Lite
The brand also thought of people who have a tight budget, so it offers this WorkPod Lite for a lower price. 
If you were looking for an affordable backyard ADU, this pod may be the best option. Although cheaper, its design is beautiful, modern, and functional. Also, it's built with high-quality materials. 
The Autonomous WorkPod Lite also eliminates distractions and increases privacy. However, it's as comfortable as any other space you can have at home.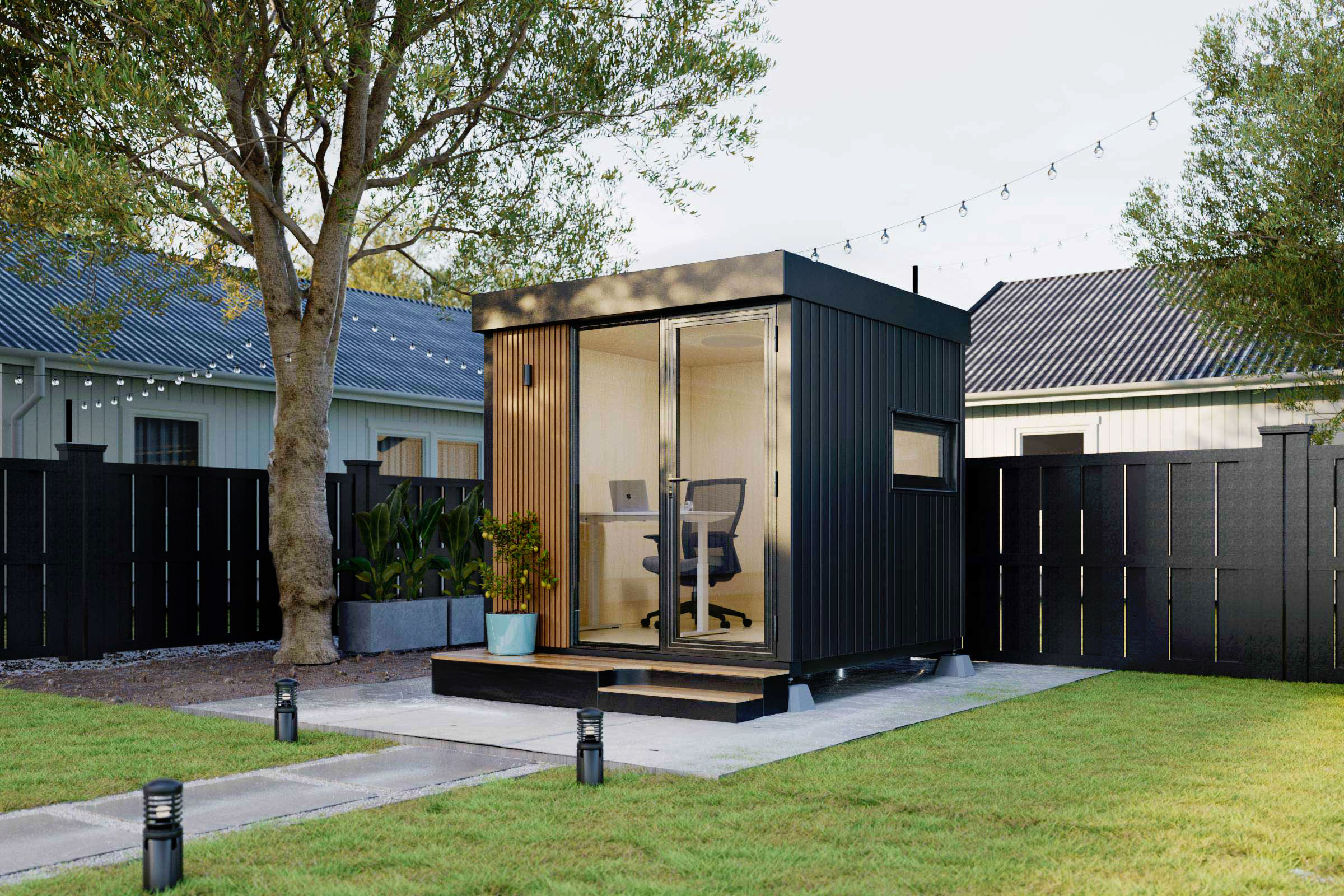 Dimension
8.7"W x 8.12"L x 9.3"H
Material
Window and door: powder-coated aluminum, 5/16-inch tempered glass
Siding: plywood 1/2-inch, steel frame, honeycomb paper, plywood 3/8-inch, bitume, housewrap, vinyl siding
Roof: metal roofing
Floor: plywood
Balcony and Pedestal: steel frame and wood plastic composite
Pedestal
24"W x 103"L x 9"H
Electrical devices
RCB, Wall outlet, Ceiling light switch, Ceiling light, Wall light, Ethernet wall port, 66ft power cable with 2 connectors
Weight capacity
2.3 tons (including Pod body)
Floorspace
80 square feet
Ceiling height
7.3-inch
Pros

Cons

Competitive price
Doesn't include a bookshelf and other gadgets
Ready to use in just a few days
The warranty only lasts one year
Includes multiple outlets and connections for your appliances
Modern and beautiful design
Suitable for any terrain
Weather-resistant materials
Final Thoughts
When it comes to mobile landscaping, you can find many ideas. However, you should always choose the ones that suit your preferences and needs.
As you can see, you don't need to spend a fortune to make your mobile home look amazing. With the ideas mentioned above, you can create beautiful, functional, and welcoming spaces.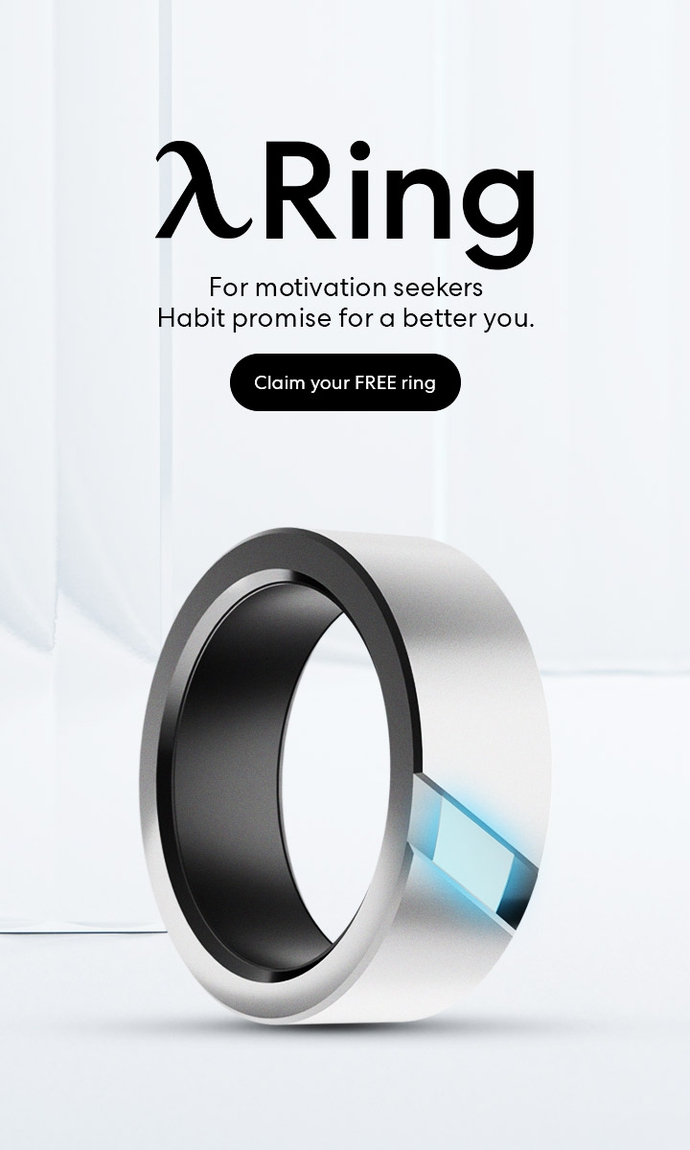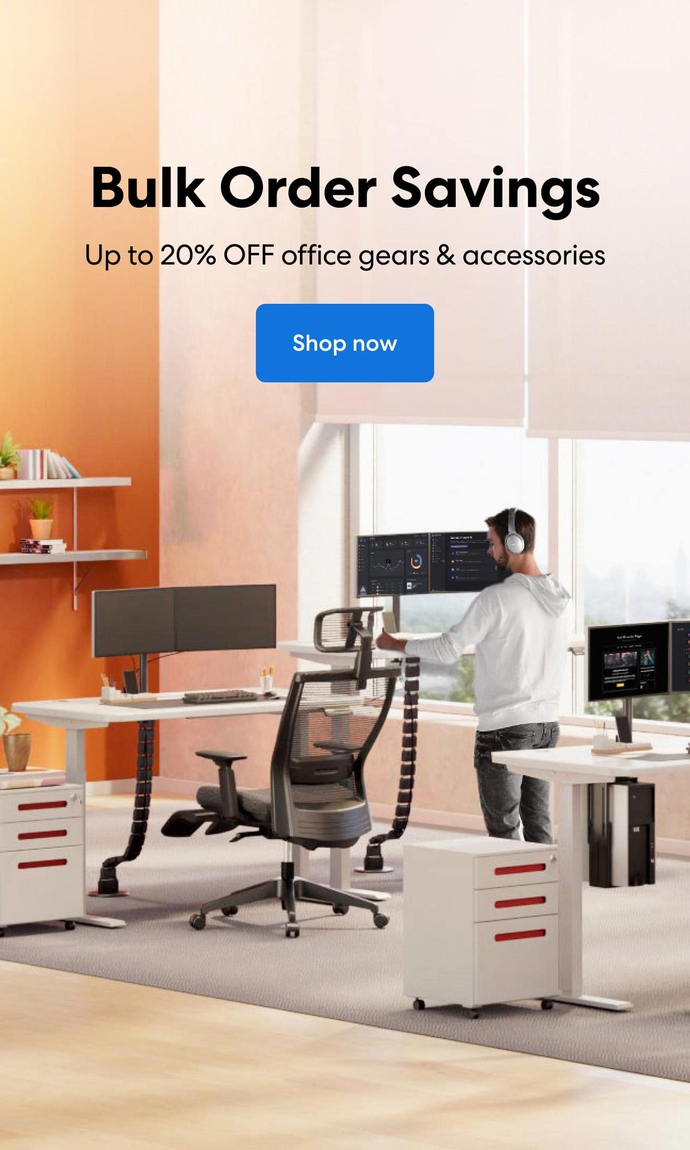 Subcribe newsletter and get $100 OFF.
Receive product updates, special offers, ergo tips, and inspiration form our team.